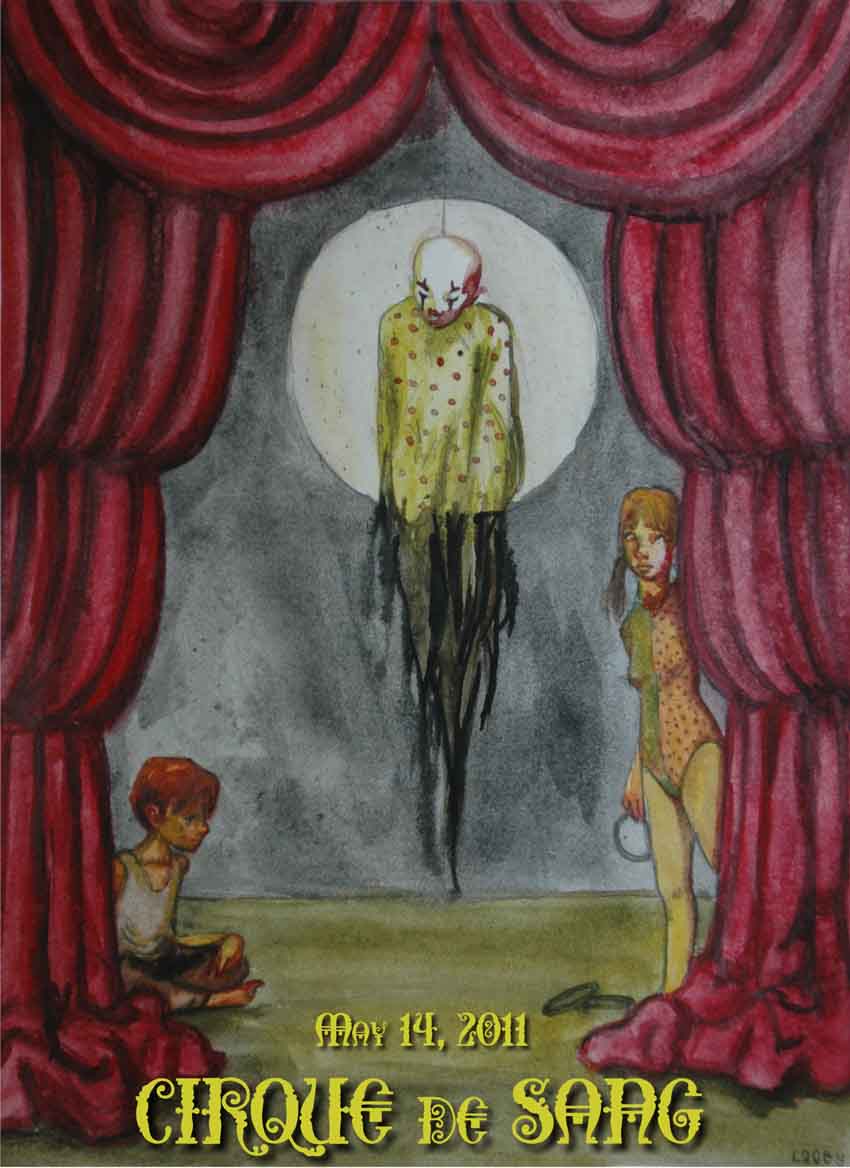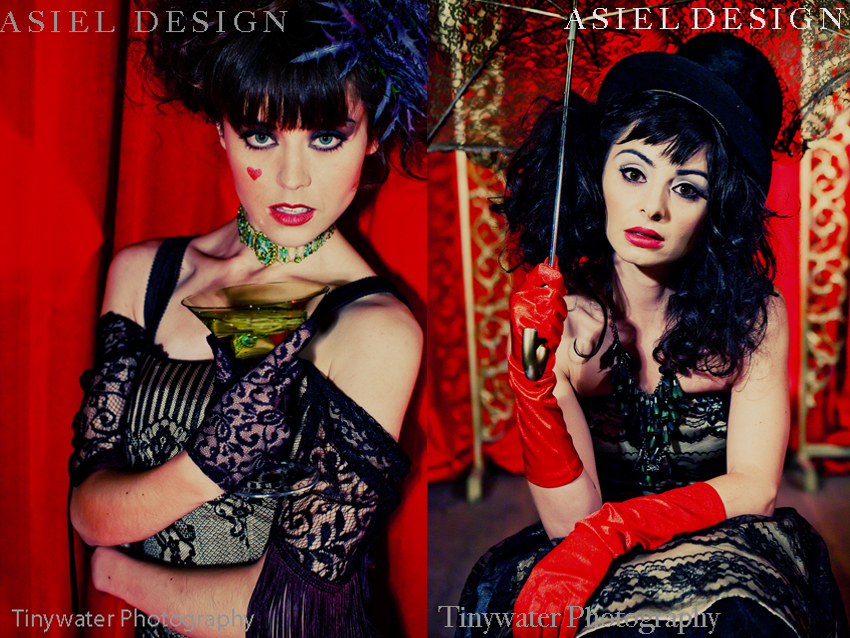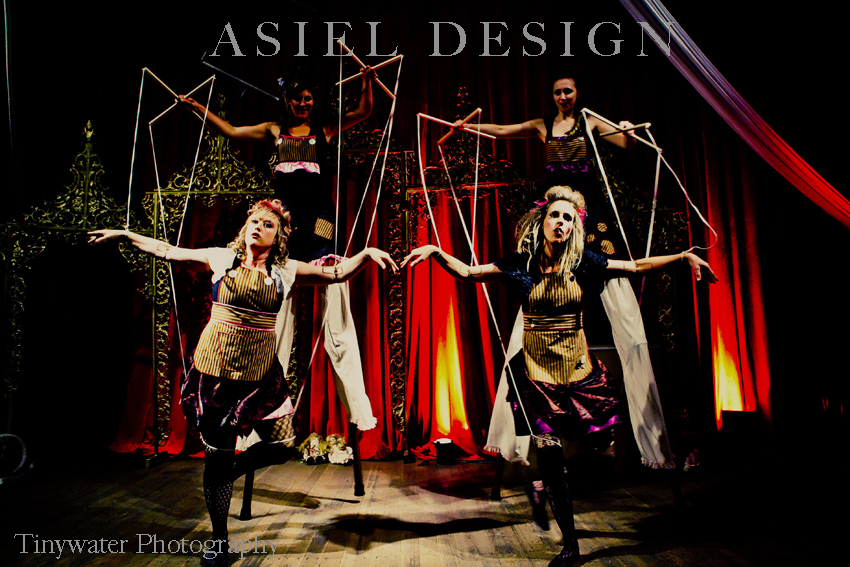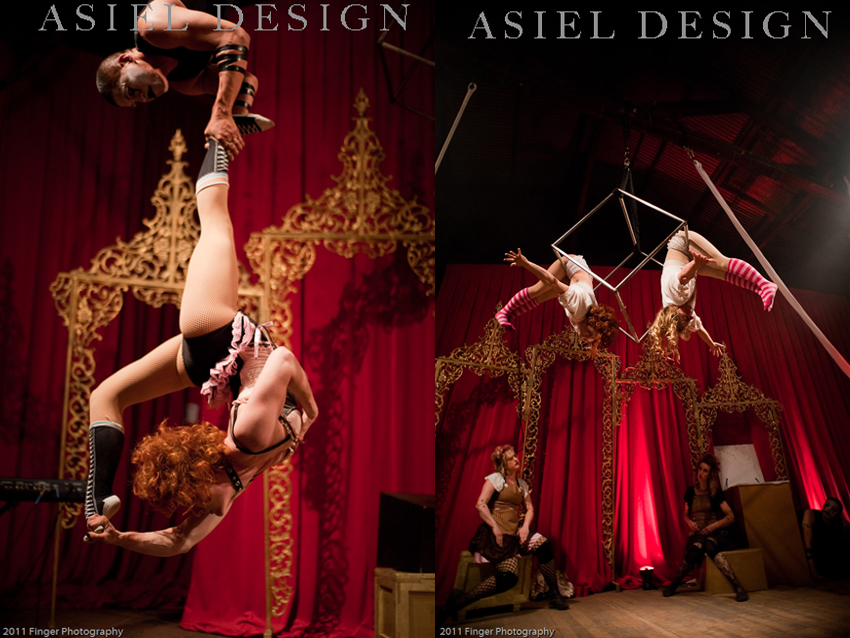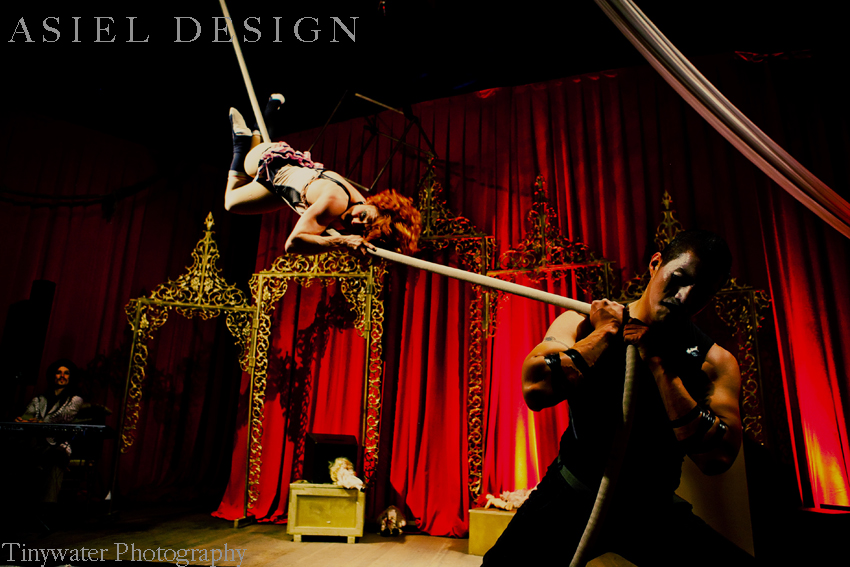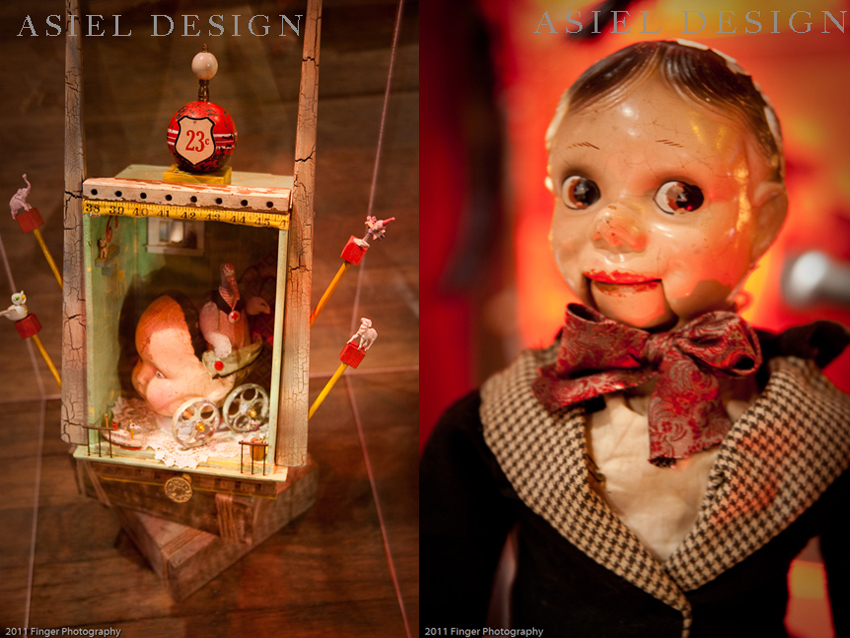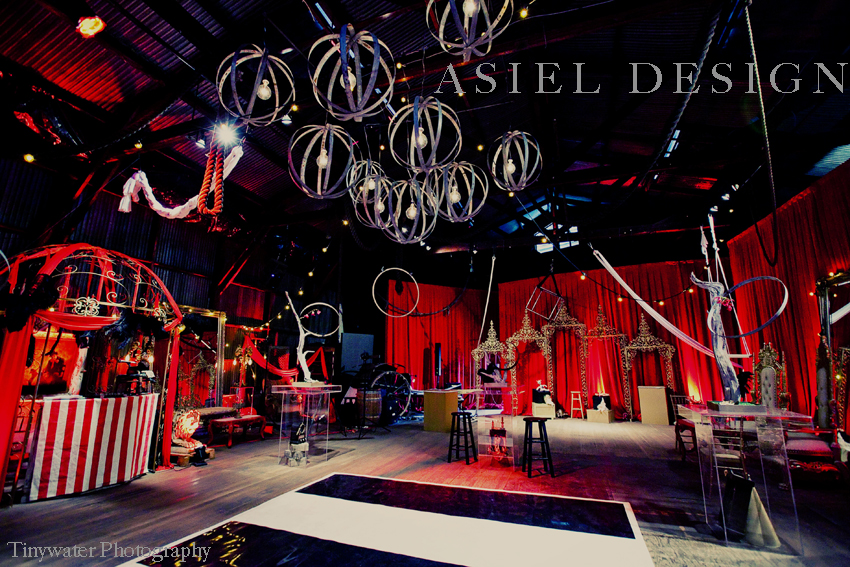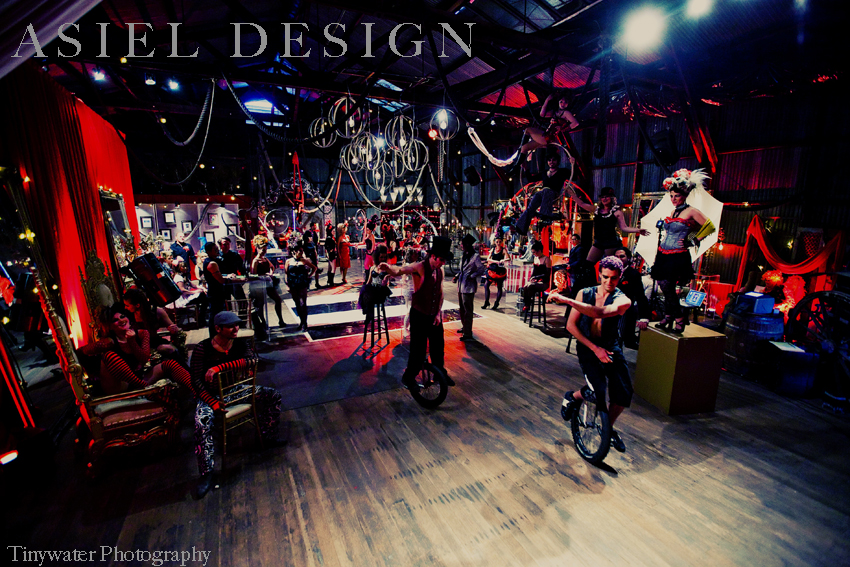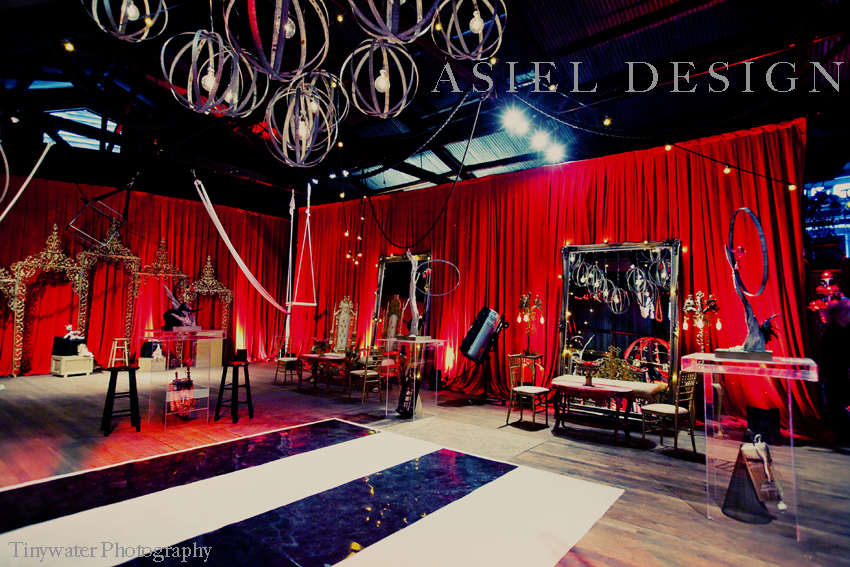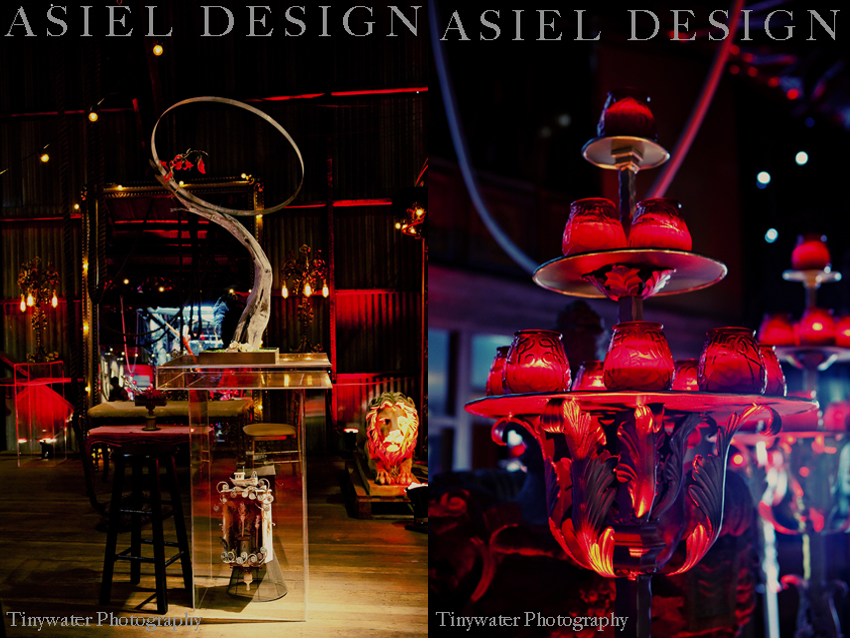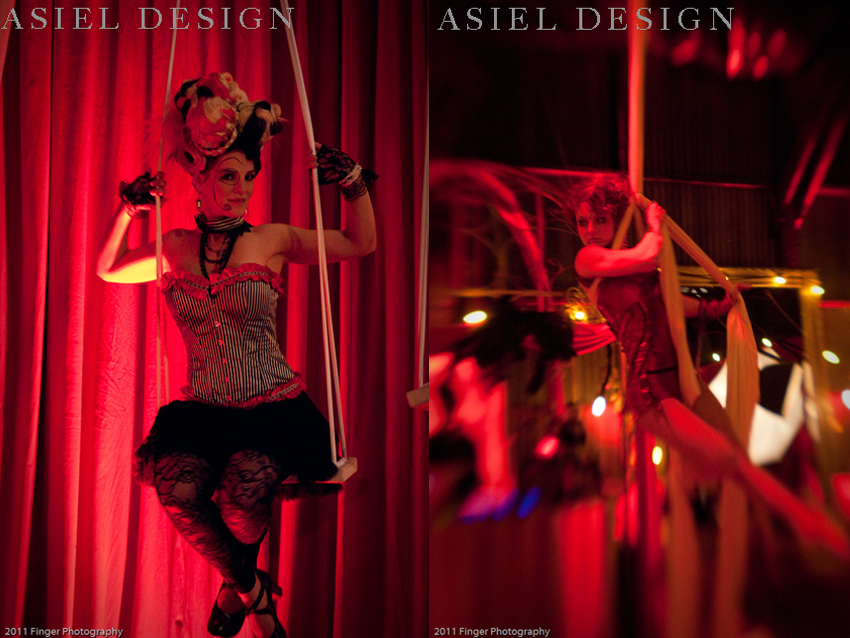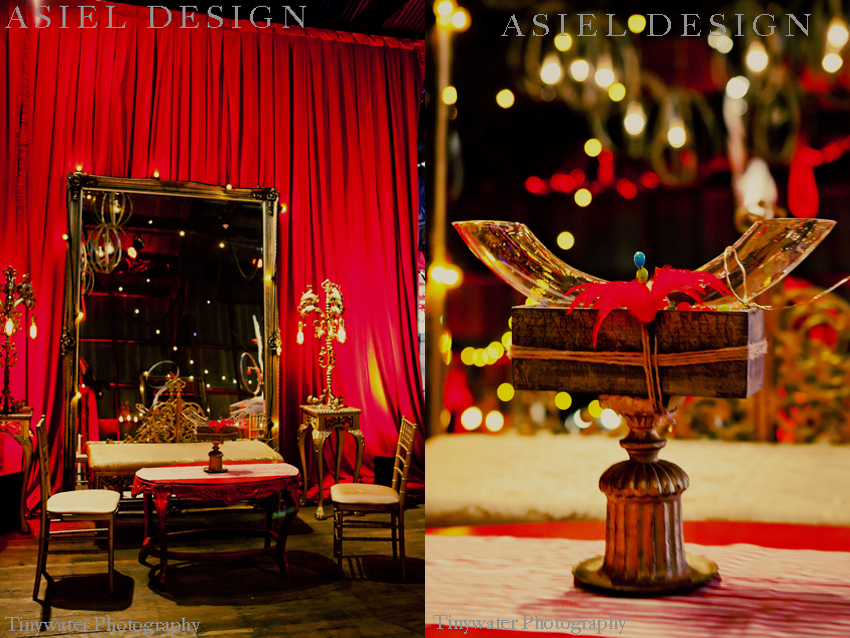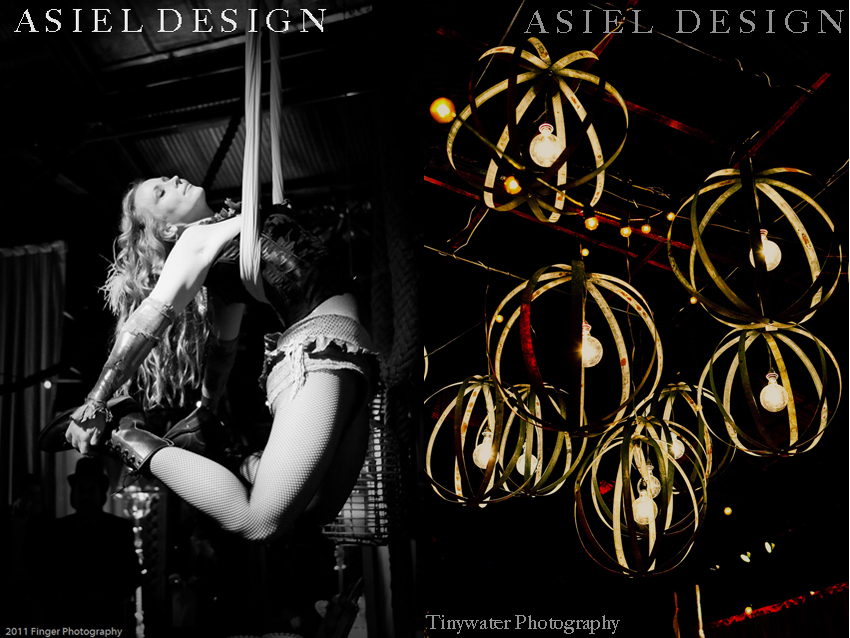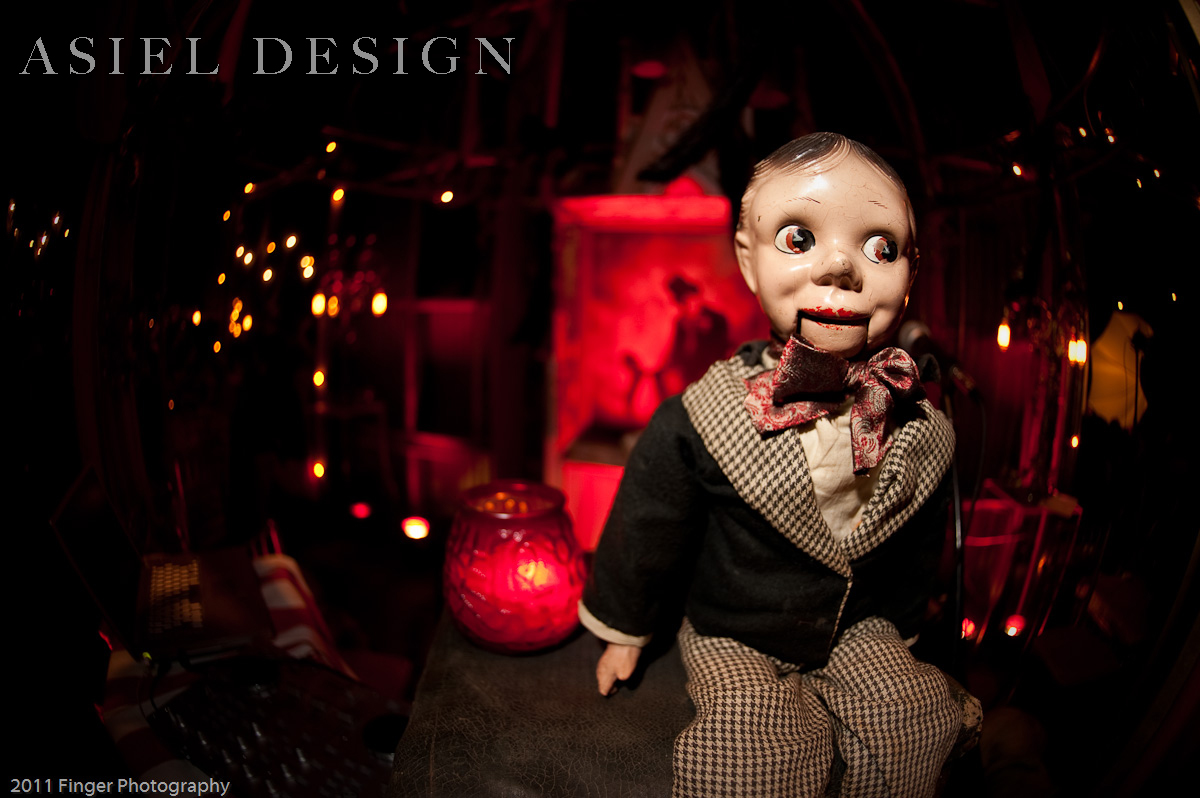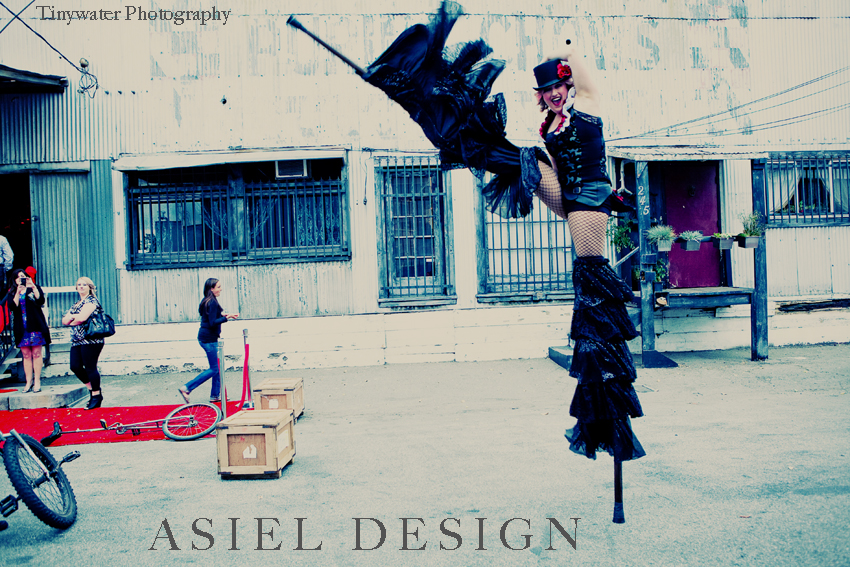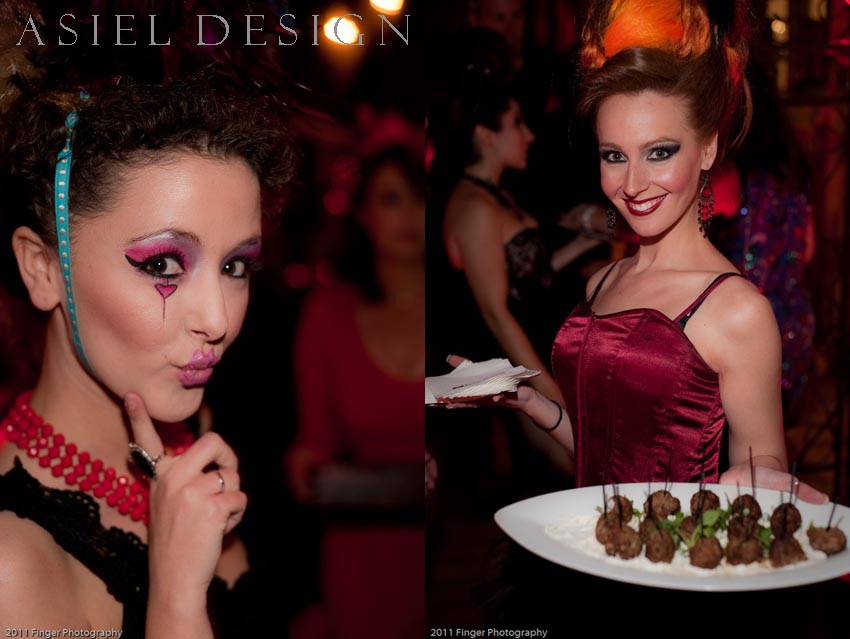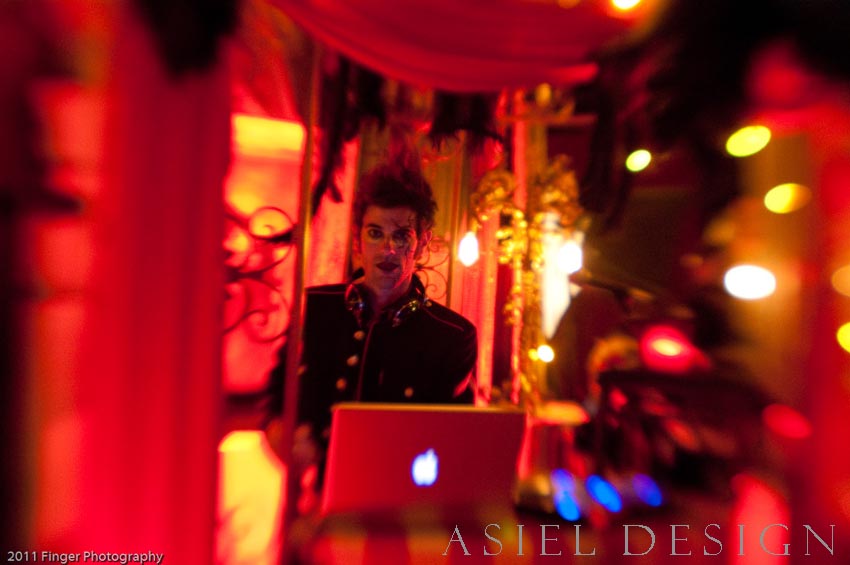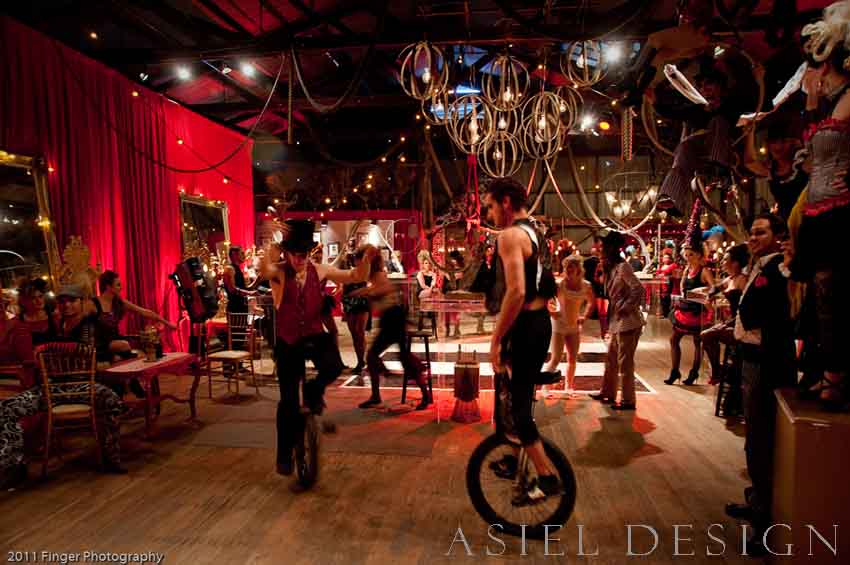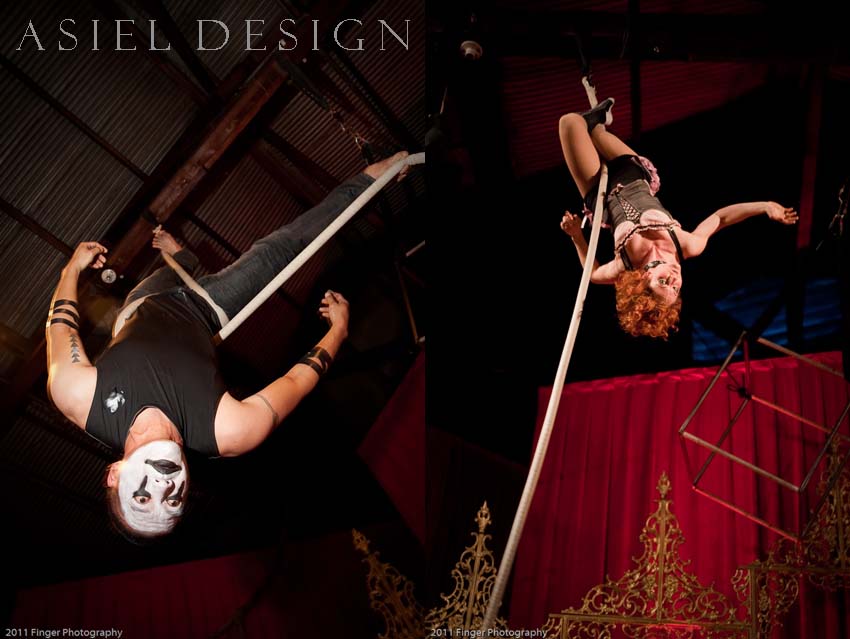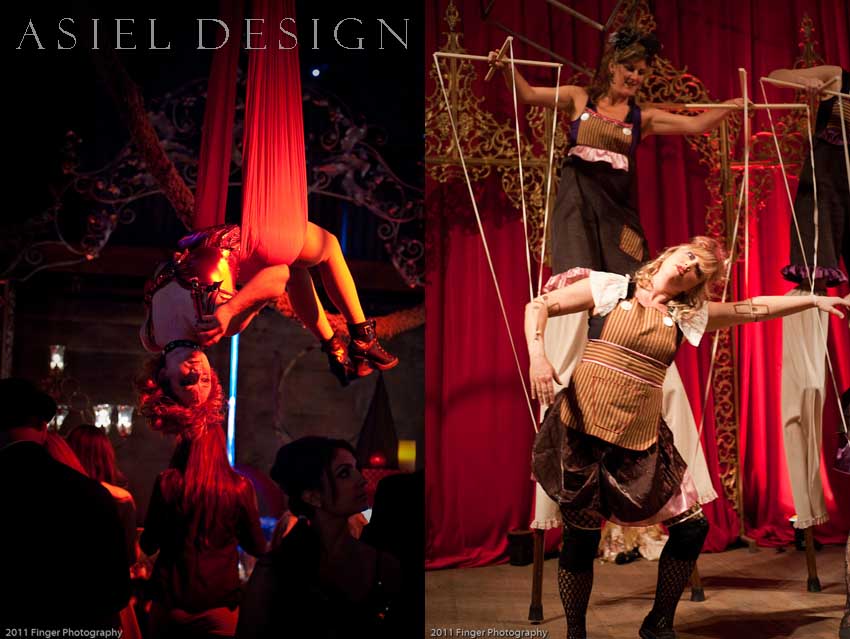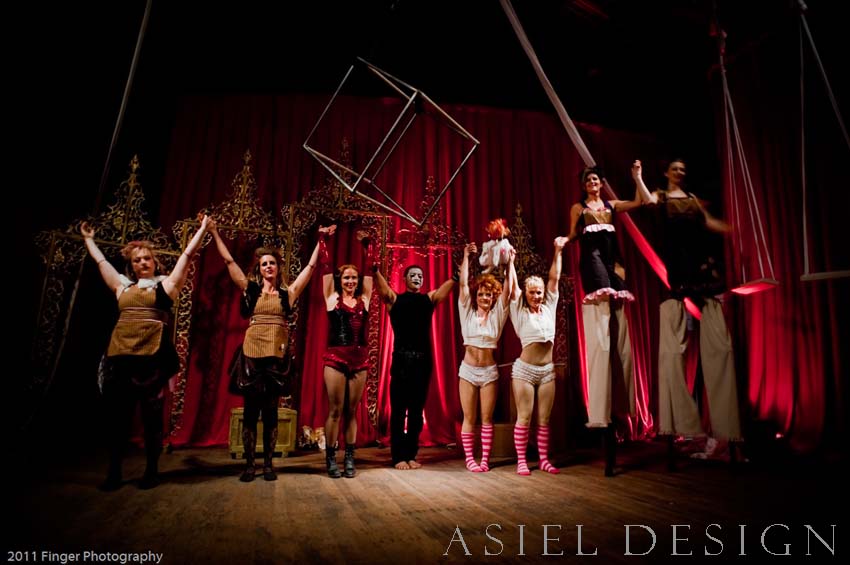 – May 14, 2011 –
This last may we had the distinct opportunity to make a difference for the world. This is something that we care very much about and are happy to have the opportunity to be part of. (Dustin David) threw a fundraiser for the (leukemia and Lymphoma society). He was nominated as man of the year and he had 3 months to raise funds. If he raised the most funds, he would win the title.
We were brought on as sponsors and underwriters for the event. We were given cart blanch to theme, design, and decorate our warehouse space (the Asiel Design Center)as well as create the party. We wanted to create a feeling and emotion that the guests would have and walk away with. Everything we designed was done with that feeling in mind.
An adult wonderland that tingles the imagination is how I would describe the night. As guests walked in stilt walkers, unicyclers, jugglers, and French sultry tunes greeted them. Dozens of cocktail waitresses, and performers were walking the space dancing and passing out candy, popcorn and delectables.
As a guest, I would have been a bit taken back at how in-depth the design was. Clear tables enclosed artwork by (Jen Renze)l. Spheres with light bulbs hung over the black and white dance floor. An entire wall of silent auction items including a black diamond necklace was enticing. Aerial dancers hug from swings, tissue panels, and robes overhead. I swear they were flirting with me! Ornate gold gazebos, couches, and backdrops played off of the red velvet fabric in the backdrop, walkways, and the coffee tables. Small strung lights hung low over the dance floor. Huge ropes dripped from the beams and swaged back up. The lighting was red and moody. Each performer wore hair designs that were out of this world. It was as if Dr. Seuss characters were walking around. We wanted to create a dark French circus with a sultry energy. Our flowers were minimal but impactful as gloriosa lilies jumped through huge rings over head.
My favorite part was the three act aerial play where a ragdoll comes to life. It was intriguing and at times horrifying in all the best ways. As the artist wrapped herself in fabric or rope, it was an unbelievable sight. I couldn't breathe as Louise dropped the entire way down until her nose was 6'' from the floor. Stilt walkers played with live strung puppets. It was truly magical.
Gourmet cocktails were created by mixologists at the bar. It was a night to remember- a night when creativity was unleashed- a night when adults let loose and enjoyed themselves as if they were children- a night when fun was also making the world a better place – a night when the fantasies and dreams are brought to your home town. I am glad to have been part of it.
A red draped gold domed gazebo was the focal point for the sound designer. Hanging black ostrich feathers dripped from red fabric on the dome. Aaron of AVL sound design seduced the guests to let go and dance as he played Dark Cabaret meets baroque dream pop with elements of ambient electronica tunes. At times I felt like I was at a French Circus show in the 1800's. It was unlike anything I have every heard.
Dustin David did raise $47,000 and he did go on to win the man of the year title. We are so glad to be part of that experience. Thank you for coming, and enjoying yourselves for a greater good.
We partnered with wonderful companies who volunteered their time and energy to create and capture our vision. There were donations totaling over $100k to create the magical event. I am so thankful to each person's time and willingness. Please check out our credits below as we endorse and love each volunteer.

You might like: