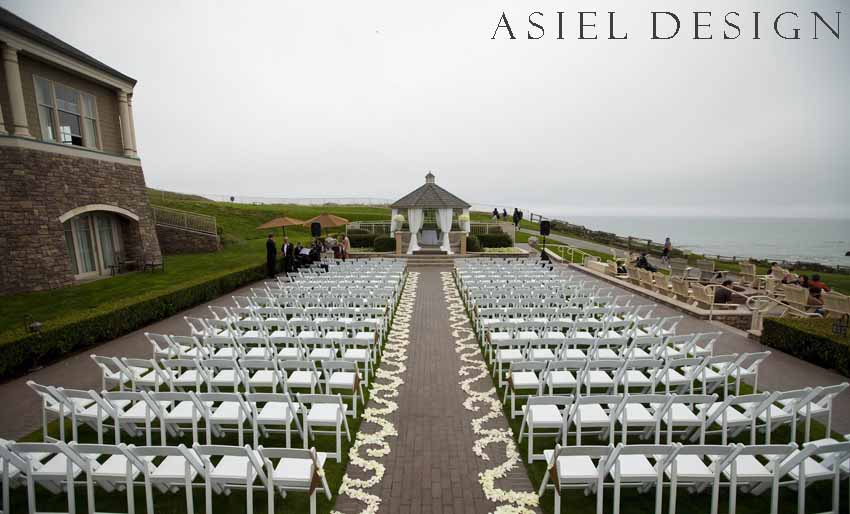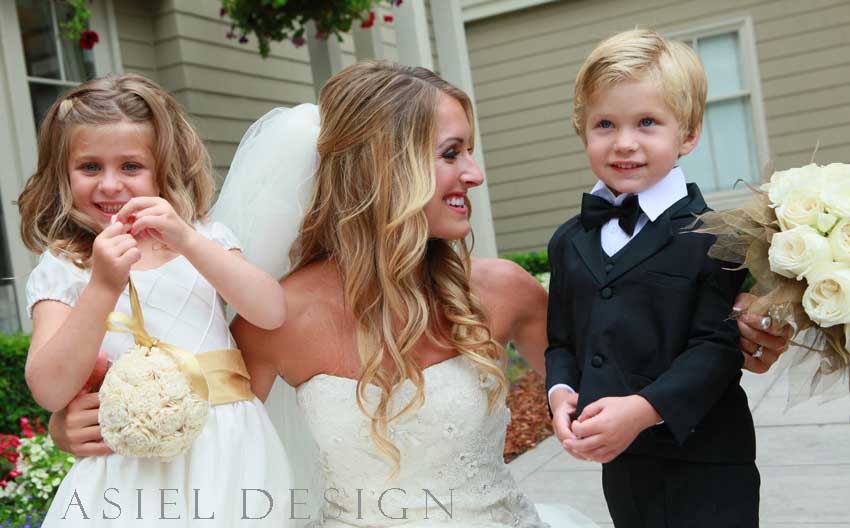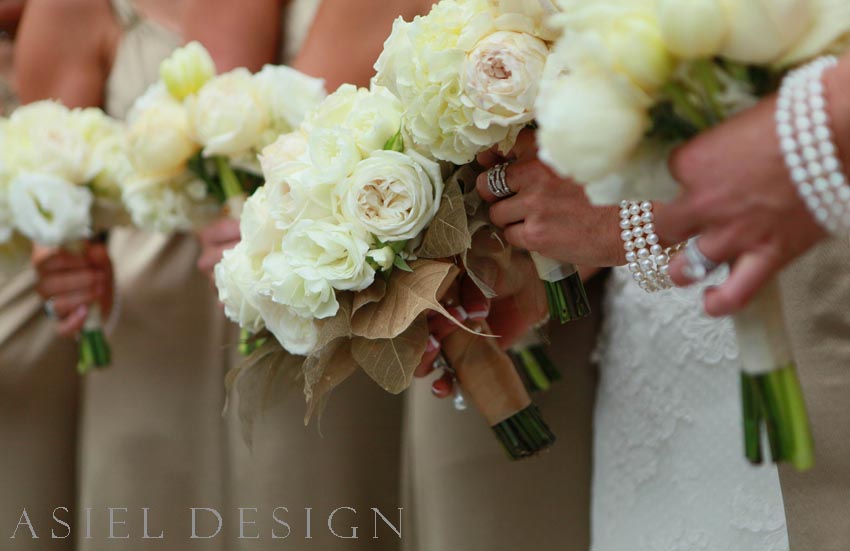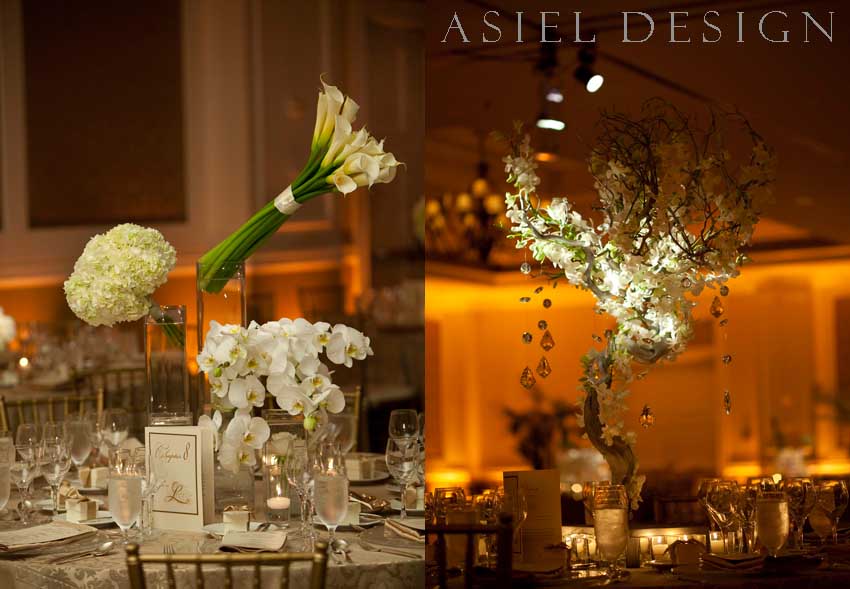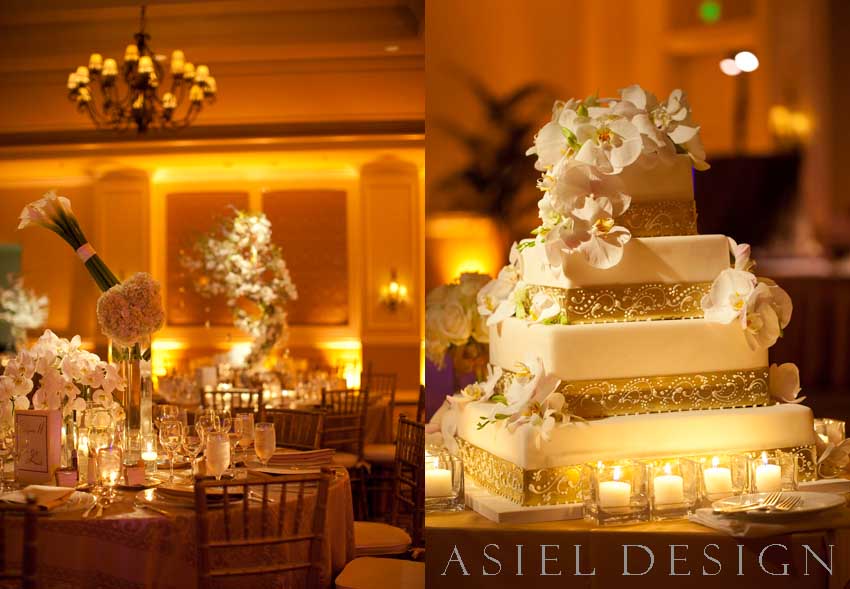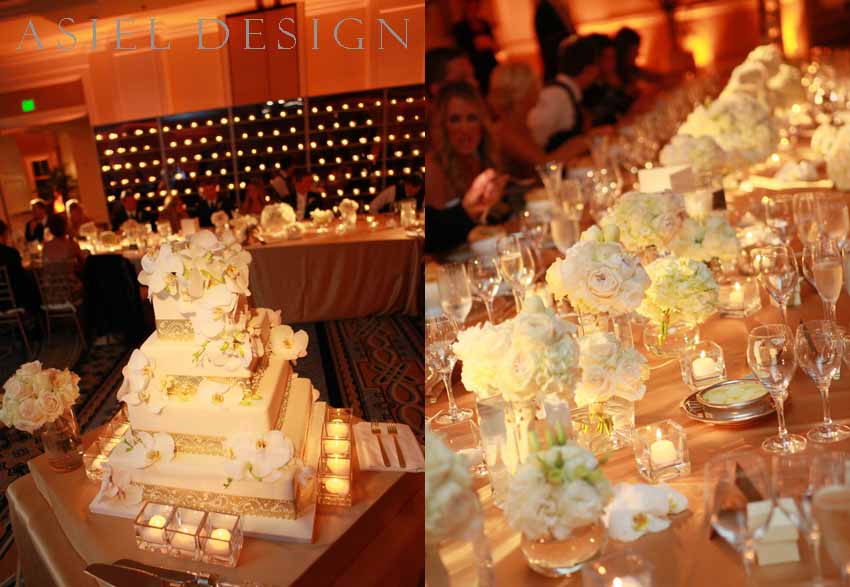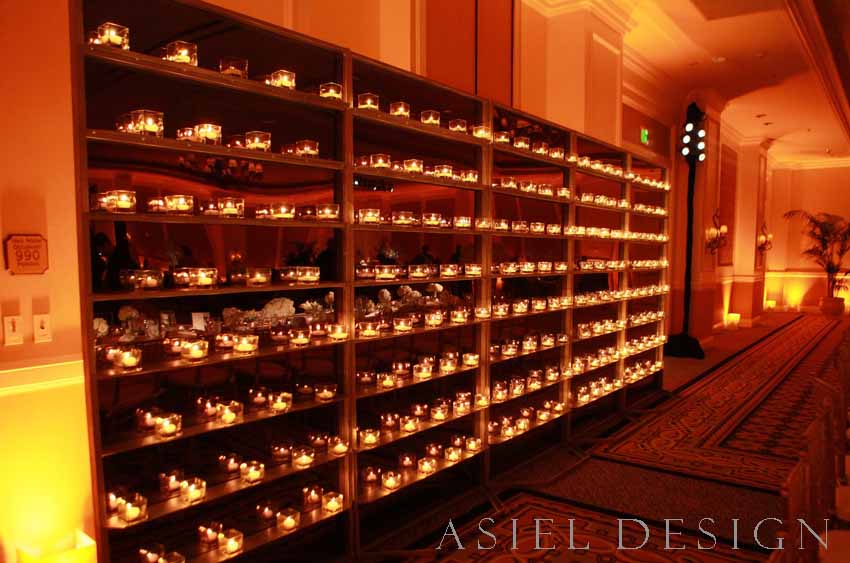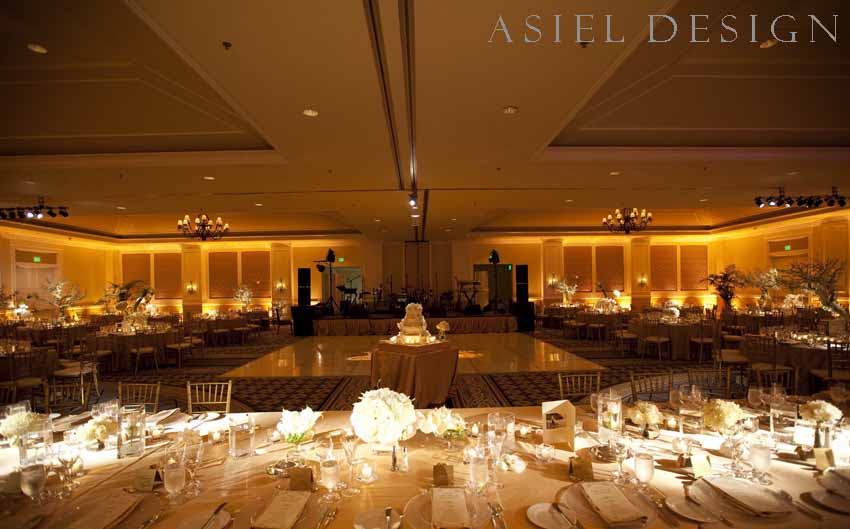 Holly was a wonderful person and an easy bride.  With an idea of her style, I was able to give her exactly what she wanted.  She was looking for a classic but contemporary wedding.  Ivory, gold, butter-cream, and champaign were her colors.
The
Ritz Carlton
in Half Moon Bay was her venue.  We wanted to work with the facility to bring the best design possible.  They have a gorgeous gazebo on site.  Adding fabric panels into it, created a wind-blown softness that created impact and also brought the contemporary design into the ceremony.  The classic elements were brought in by the swirls of ivory petals down the aisle.  The swirls added interest and kept the guests intrigued.A lot of times adding flowers to a Gazebo is gorgeous but not the most economical plan.  By creating two arrangements on either side of the gazebo, we were able to bring those flowers into the reception and repurpose them.  This is also a way to be green.  It is responsible to the time the flowers can be appreciated and gives them a double purpose.  We love to show respect to the flowers as they are giving their lives to create beauty for our clients.  They were placed on the head table afterwards.The bridal bouquet was made of ivory garden roses and spray roses.  To add impact, we created a cuff of gold skeleton leaves.  They are real leaves that have been treated to show the inside skeleton design of the leaf.  We love this texture as it reminds us of the deconstructed fabrics.
Our flower-girl is holding a pomander ball made of wood flowers. These are dried wooden hand made flowers.  I use them to add texture.  They will last much longer than the wedding so it is a great gift for the flower girl.  She will always have her pomander ball.
We also wanted to create a dramatic backdrop for the head table.  We used our candle walls.  These can be painted silver, gold, ivory, copper, etc.  We used the gold with floating candles in square vessels to bring the contemporary style into play.
Our centerpieces were designed in a Jeff Letham fashion.  He is a designer known for grouping each type of flower together and tilting it out of the vase.  It is a contemporary style, but we used classic flowers: hydrangea, phaleonopsis orchids, and calla lilies.  These were one of the styles of our centerpieces.  A silver Manzanita trees with dangling crystals was a second style.  And the third style low floral design brought interest to the room as when the guests walked in there were variations of design and height.
The Ritz Carlton is glowing with champaign linens and gold chairs.  It looks like the ballroom was designed around the wedding.  Debra from Tres Fabu is a wonderful planner.  She really pulled this event together seamlessly.
FLORAL DESIGN & DESIGN ELEMENTS  |  A S I E L   D E S I G N
WEDDING PLANNER  |  tres fabu
VENUE  |  ritz carlton, half moon bay
PHOTOGRAPHY  |  jay kelly

You might like: