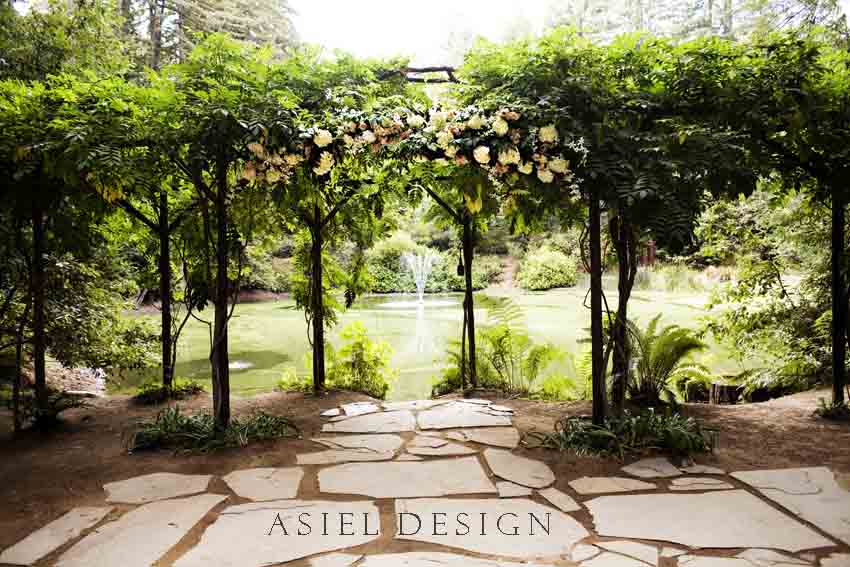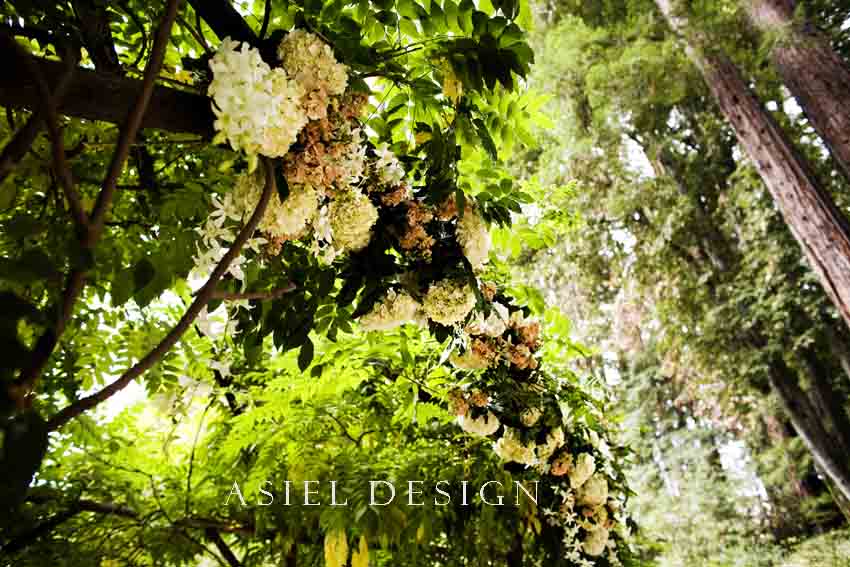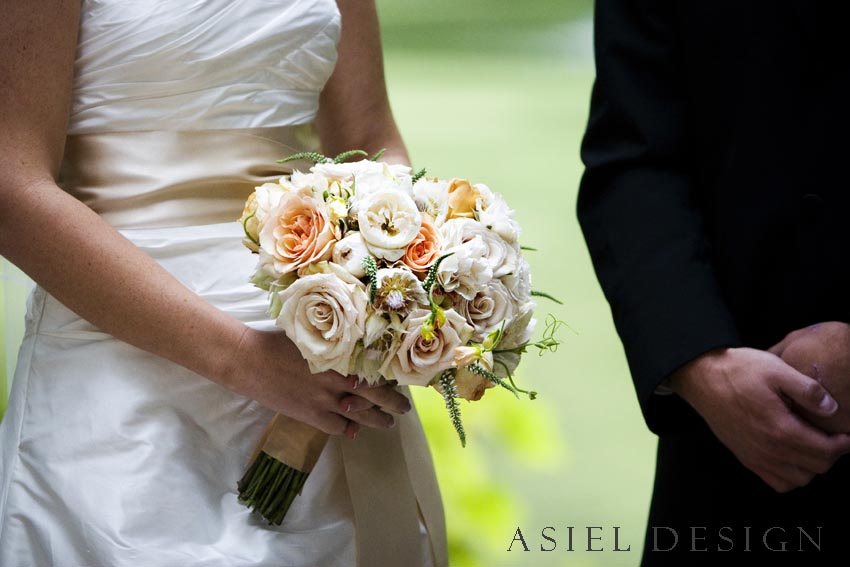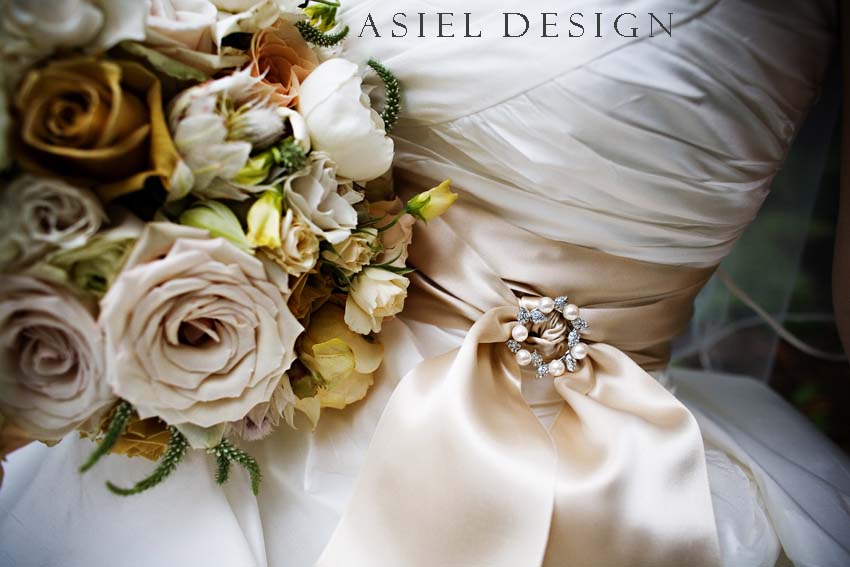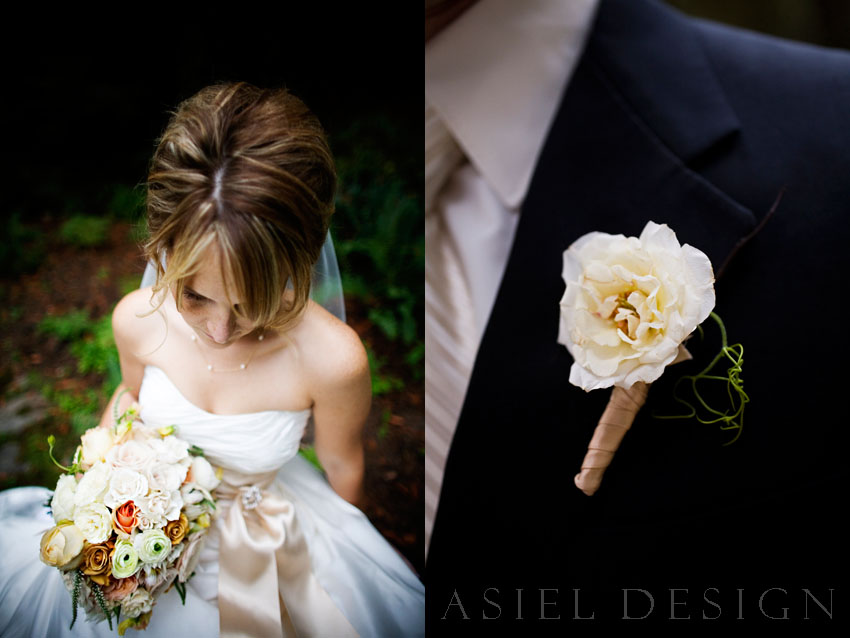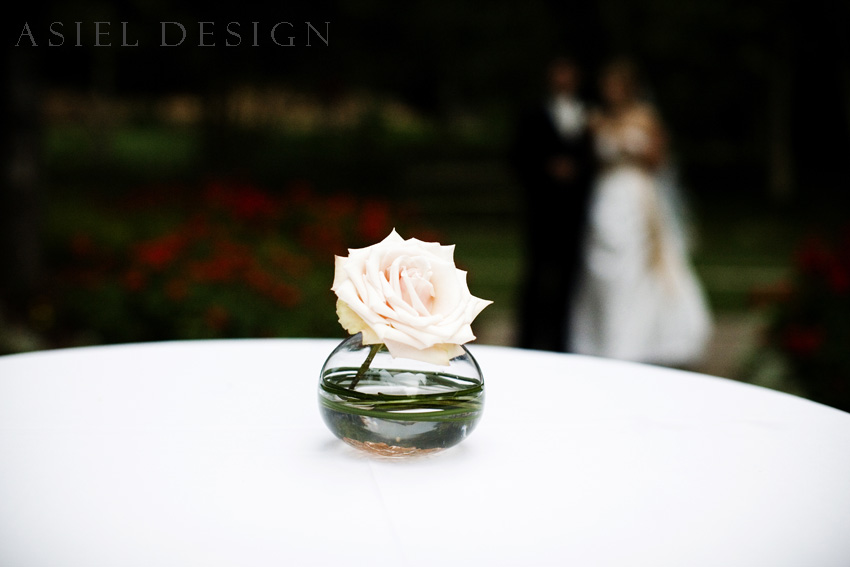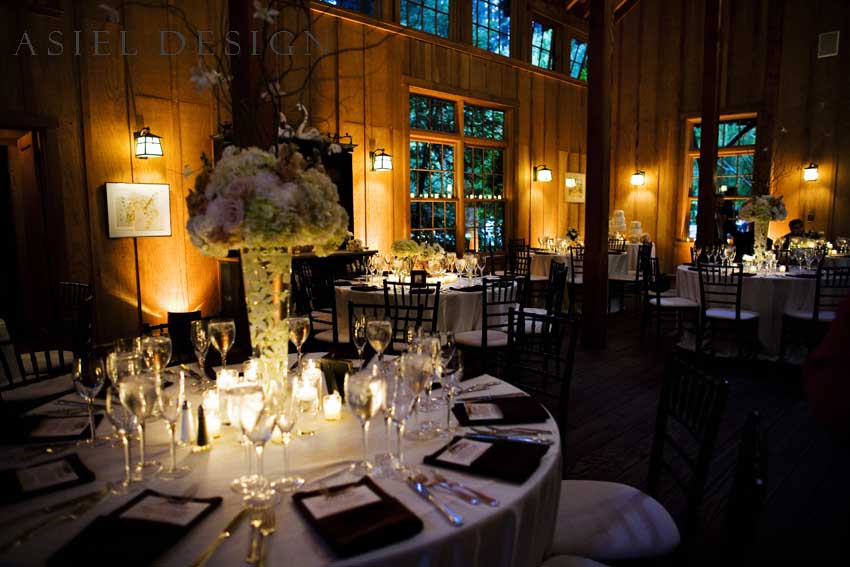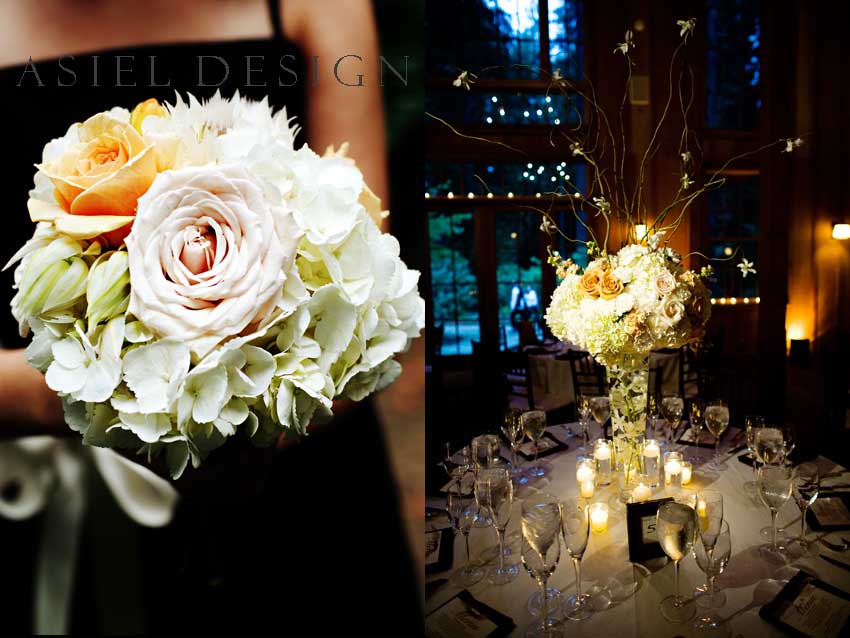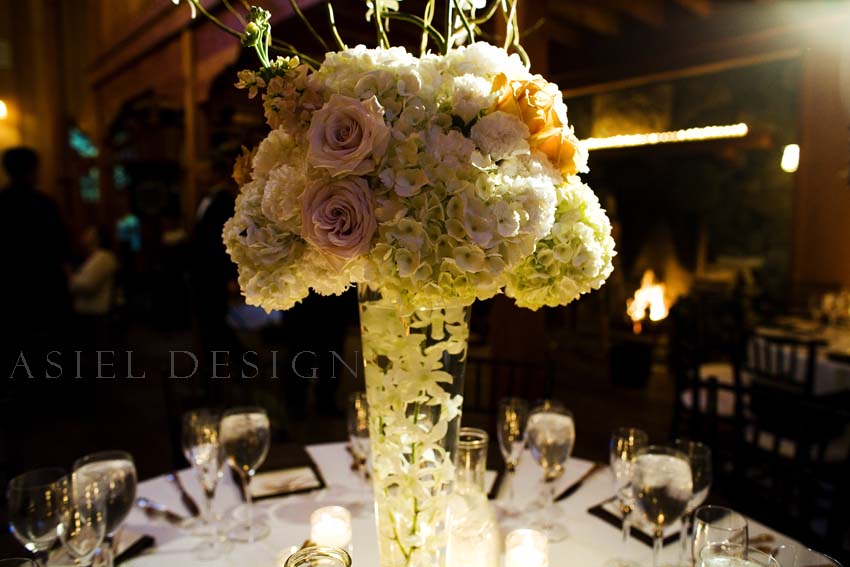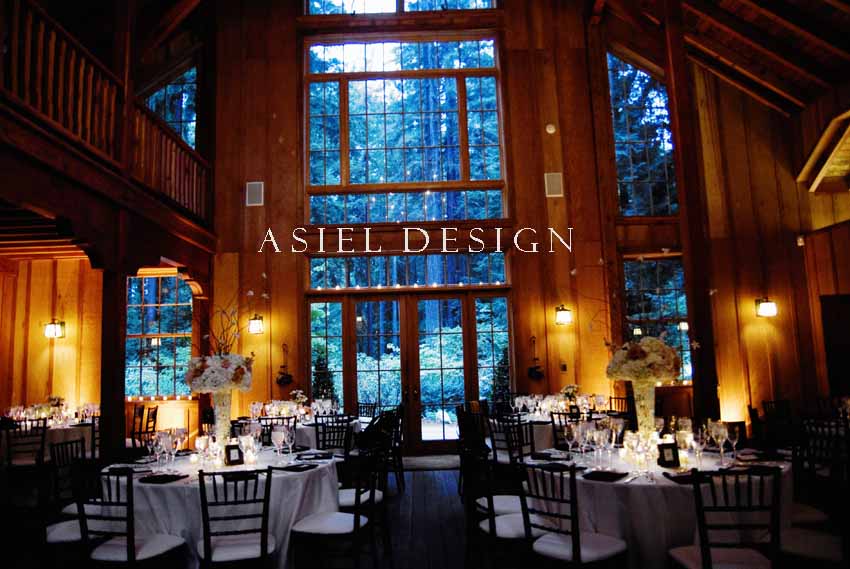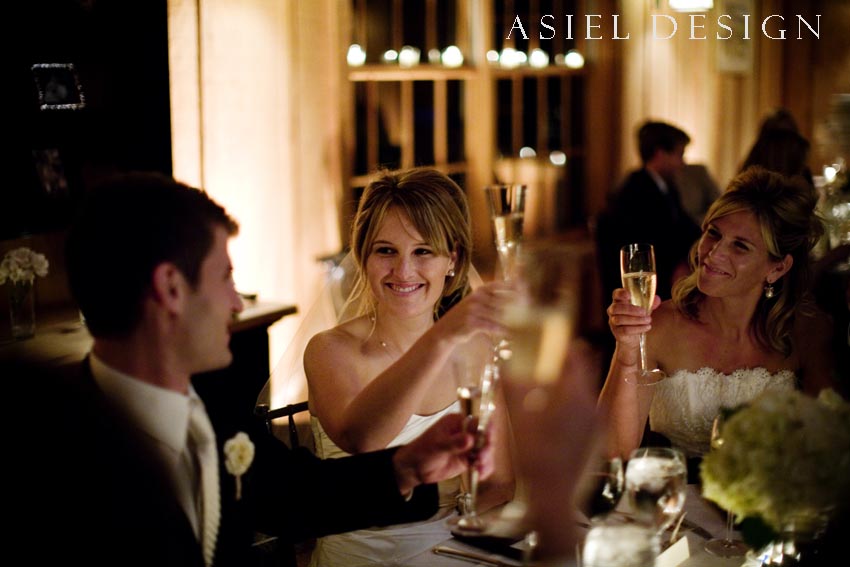 Elizabeth was looking for a romantic and elegant day. She did everything right.  She chose a beautiful venue, a fabulous photographer and a floral designer that understood her vision and brought it to life.  We chose the color scheme Carmela; which is soft hues of Carmel, peach and cream with butter yellow.
In order to create the romantic elegance, we choose a combination of garden roses, Ecuadorian roses, sweetpeas, blushing bride, ranununculas and soft textures.  Hydrangea and stock were added for the larger pieces.  The fullness and romantic shapes in the flower's petals create the romance.  The combination of blooms creates the fullness and romance.
Nestldown is always gorgeous.  The cobblestone walk-way leads to the pond with the arbor.  The weather was perfect.  We wired flowers into the wisteria arbor to create a focal point overhead.  Clusters of hydrangeas, sahara roses and stock with trailing ribbons line the aisle as the guests entered.
Our reception was complete with two styles of centerpieces.  Tall fluted vases of submerged dendrobium orchids brought a contemporary vibe to the reception.  They were topped with full lush romantic arrangements of hydrangea, stock, and roses.  Curly willow branches sprouted from the top with fluttering white orchids wired in.  They glowed in the space.
Our second style centerpiece was equally contemporary.  With a box design created of votive candles we layered lush petals inside.  Three vessels of flowers sat within.  Carmel roses, ivory roses, and hydrangea were chosen for their romantic lush appeal. Each cluster held only one type of flower.  This allowed the focus to be dramatized and created a contemporary repetition of design.
The lighting was perfect with amber uplights around the room, spot lights on the tall centerpieces, and candles lighting the guests' faces.  A few candles were sprinkled around the barn as well.
Elizabeth did not go "over the top" with her designs, but created impact and beauty for her guests to be welcomed into at each step.  She enjoyed the moment and celebrated life.  We are so blessed to be part of her special day.
FLORAL DESIGN  |  A S I E L   D E S I G N
VENUE  |  nestldown
PHOTOGRPHER  |  kate harrison photography

You might like: