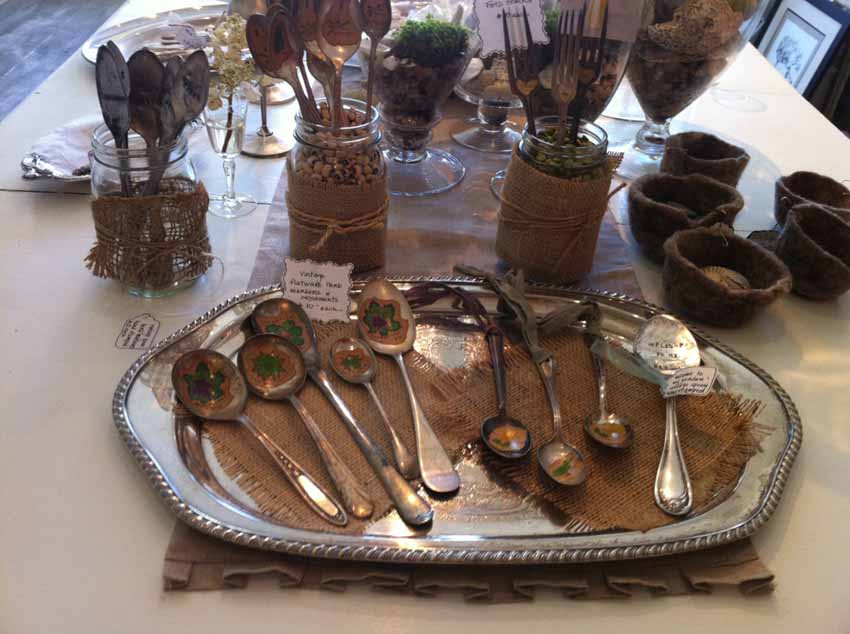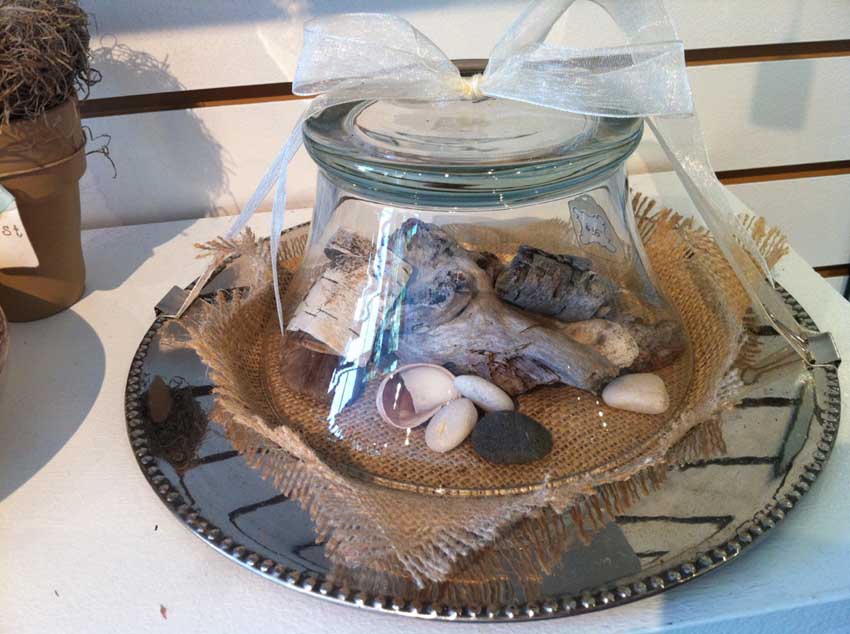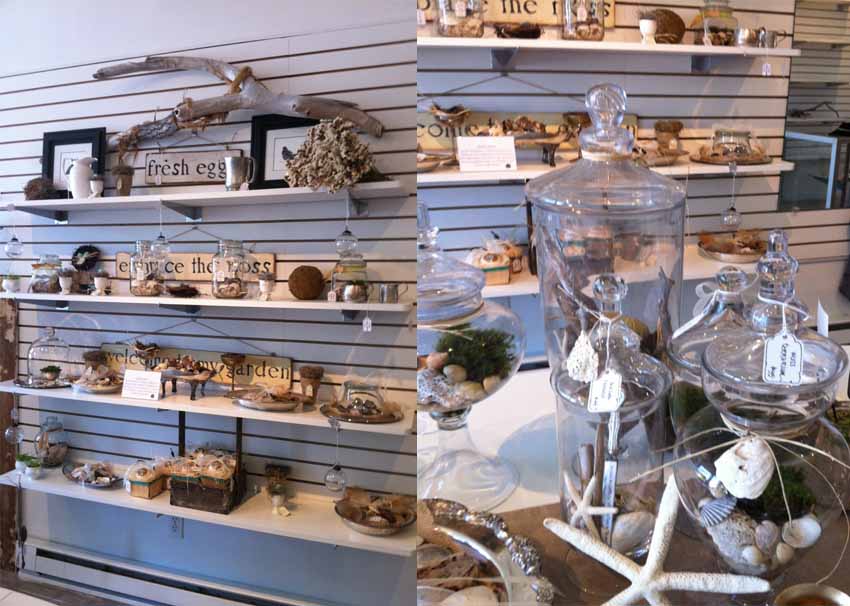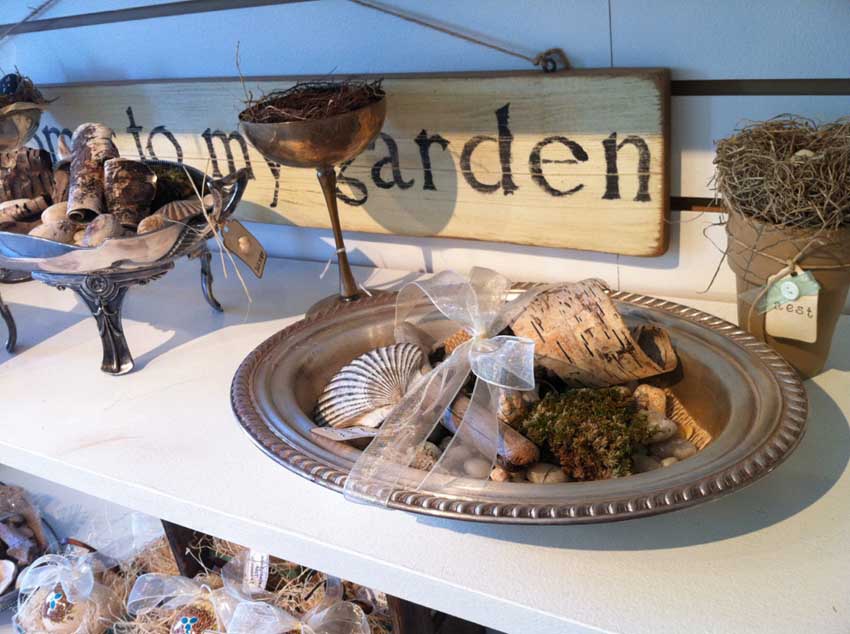 There are times in life, when you discover a kindred spirit. Occasionally this happens in the design world as well. As we were preparing to attend our Cousin's wedding in Greenport, we went to town for breakfast. A little side note, I had an amazing waffle with coffee ice cream on top. I felt like a kid. After breakfast we strolled around town and went window-shopping. I saw a little store on a side street the white weathered barn and made my way over. I was hoping that it would be cool but had minimal expectations. To my delight, it surpassed my highest hopes. It was delicately decorated with hand made art pieces created by Rena, her husband Jason, and her friends.
Her card says it best | A LIFESTYLE BOUTIQUE THAT CELEBRATES THE BEAUTY OF SIMPLICITY, THE CHARMS OF YESTERYEAR & THE VALUE OF OUR NATURAL ENVORIONMENT.
I love that. Her pieces included beach stones, intricate driftwood, fresh plants, vintage seashells, antique goblets and glass apocathary jars. It was incredible! I felt in tune with her sense of aesthetic and glad to know that others are displaying the beauty of nature in such a compelling style. She created driftwood wind chimes and art installations. She turned driftwood into a candle display. I felt like I was home at my dream beach house. If you get a chance to go in, I recommend it. It will delight your soul.
As I walked out with a bag of treasures, I had chills.
Warmly,
Linnae Asiel

You might like: