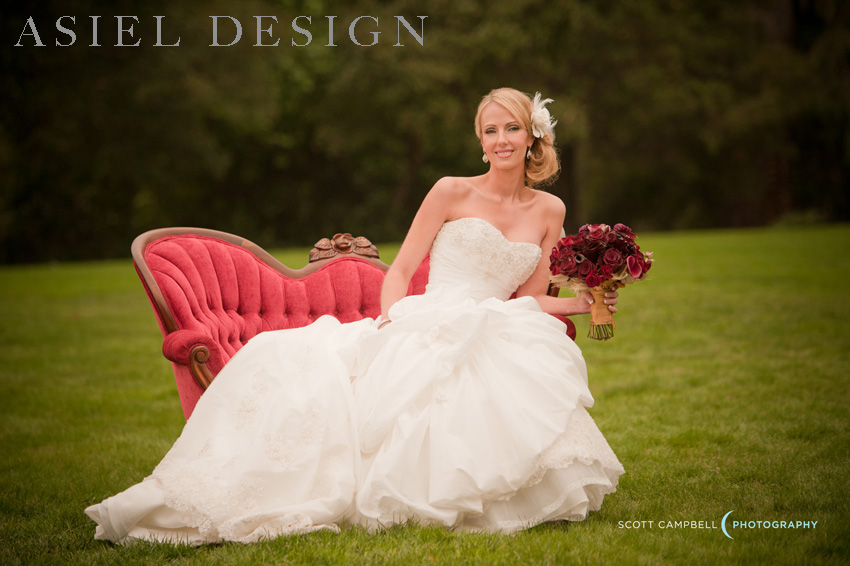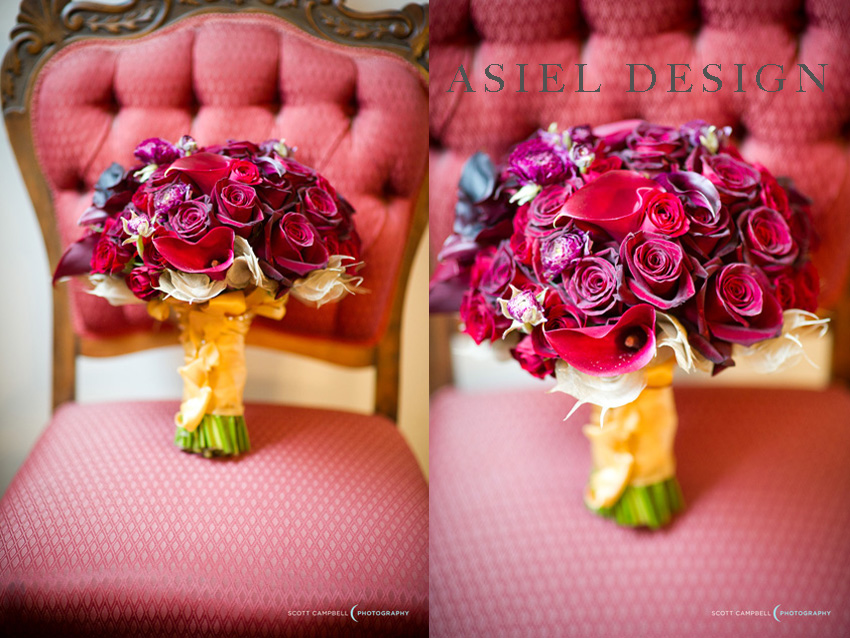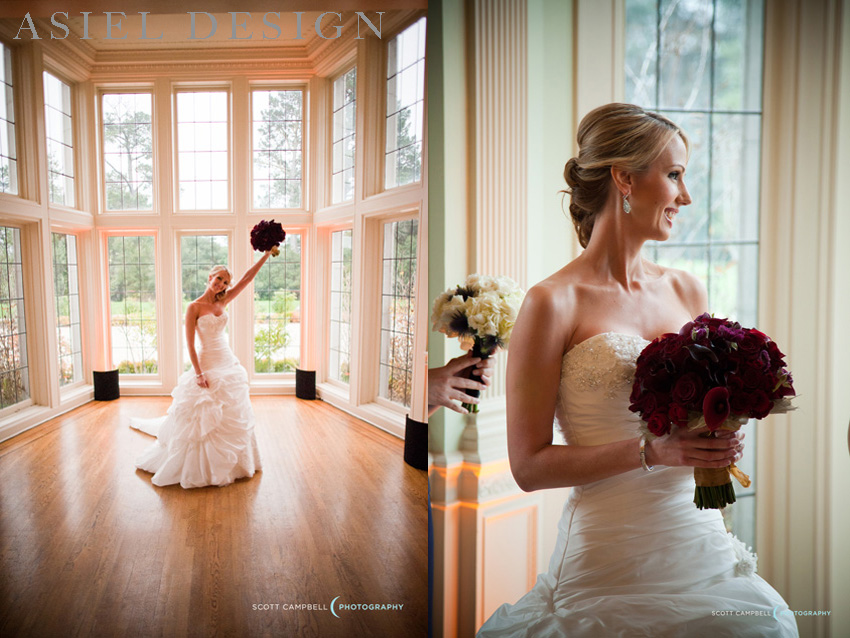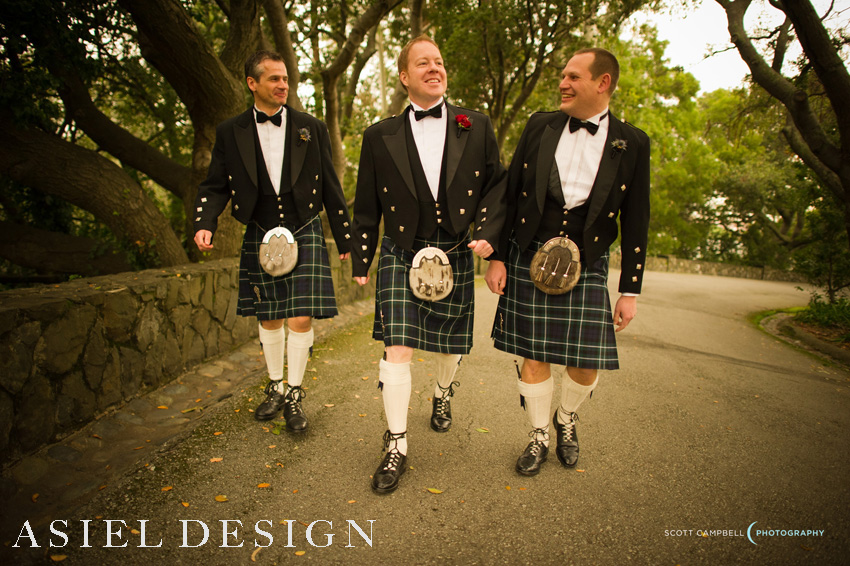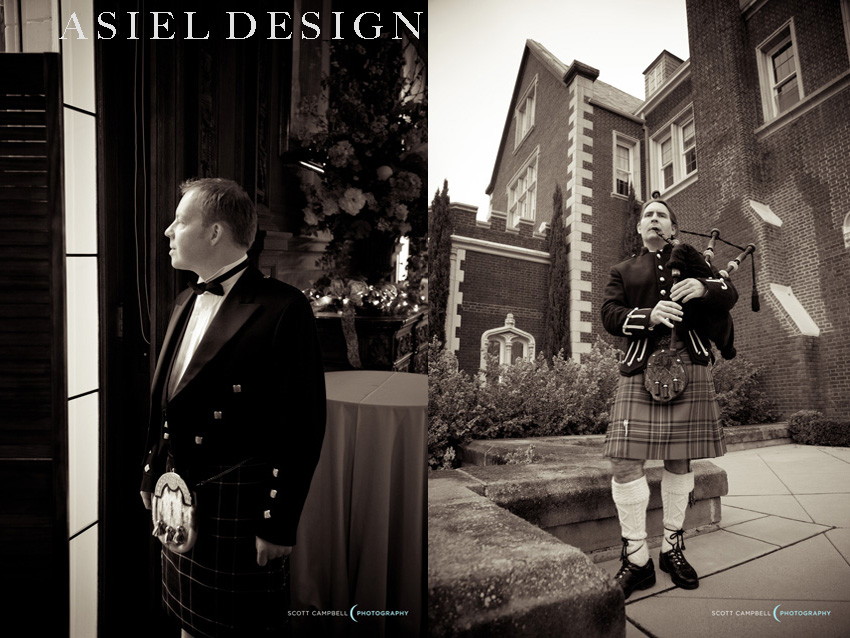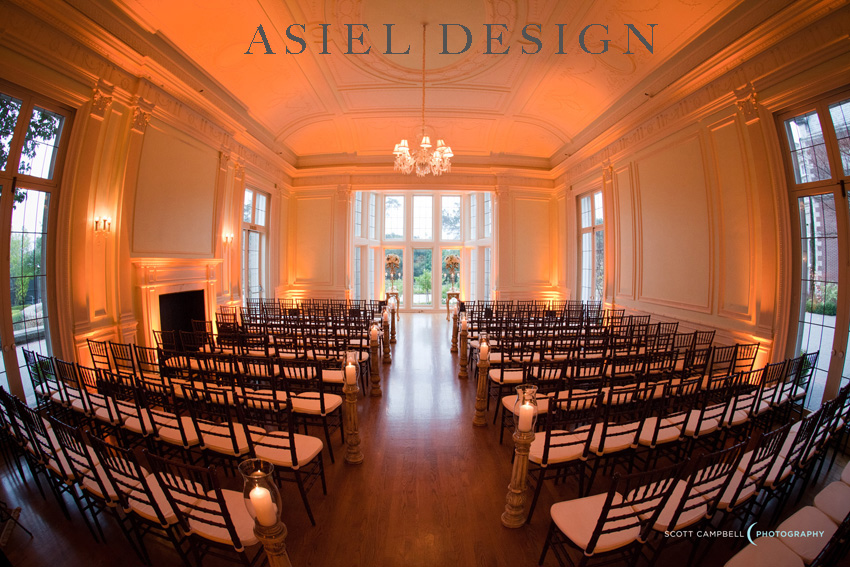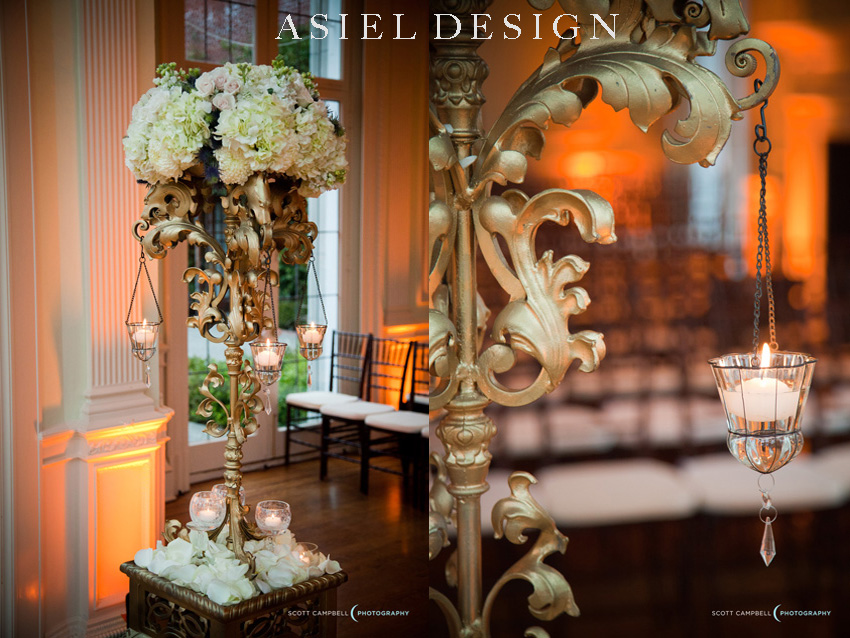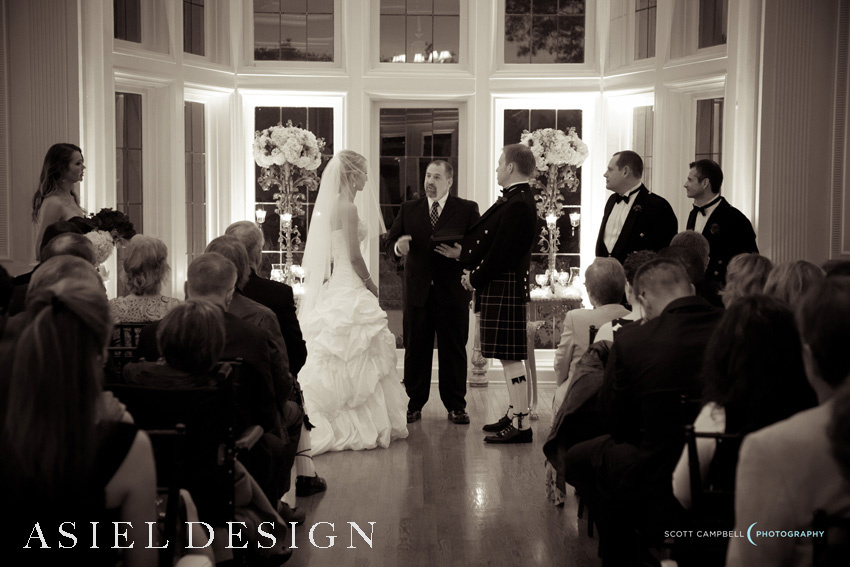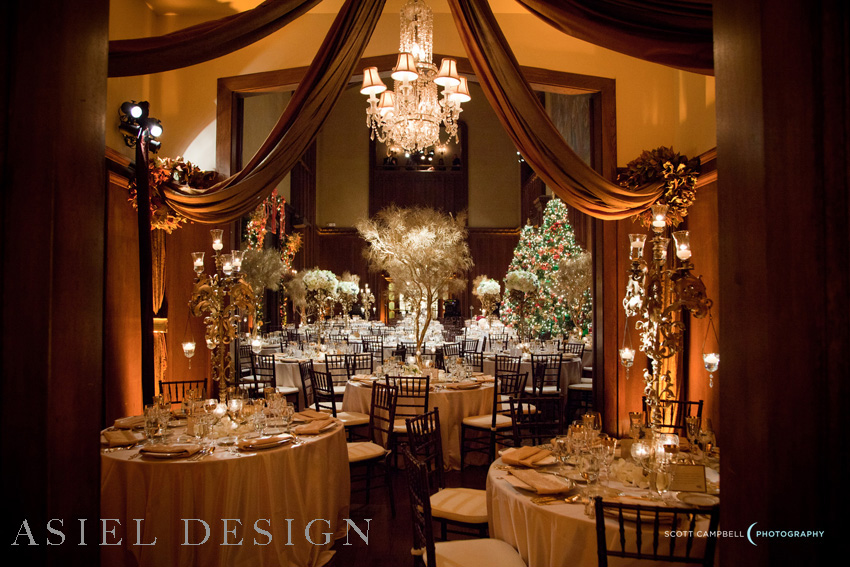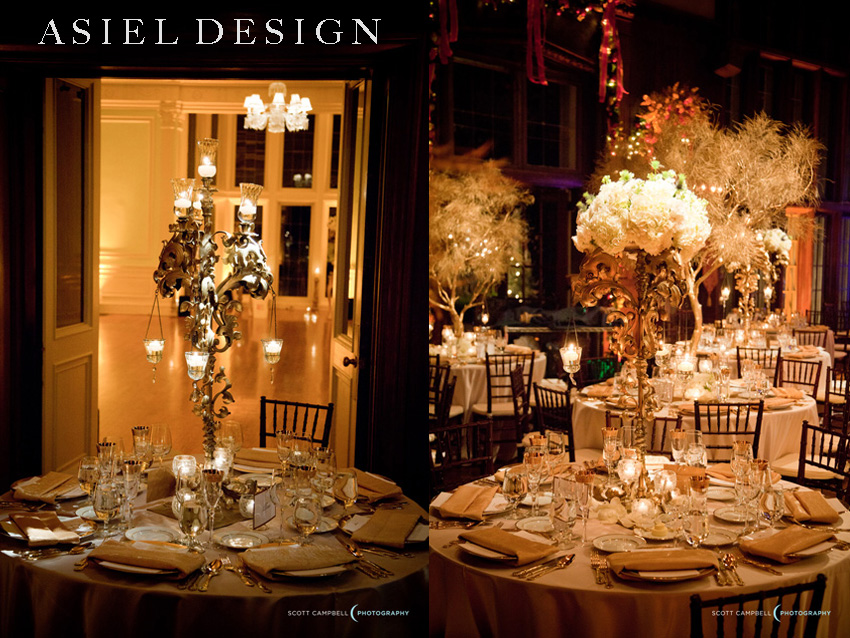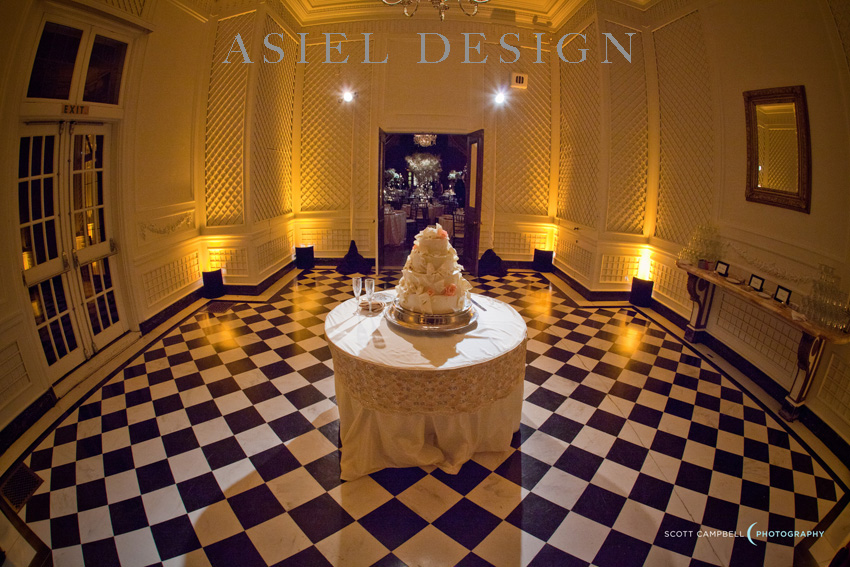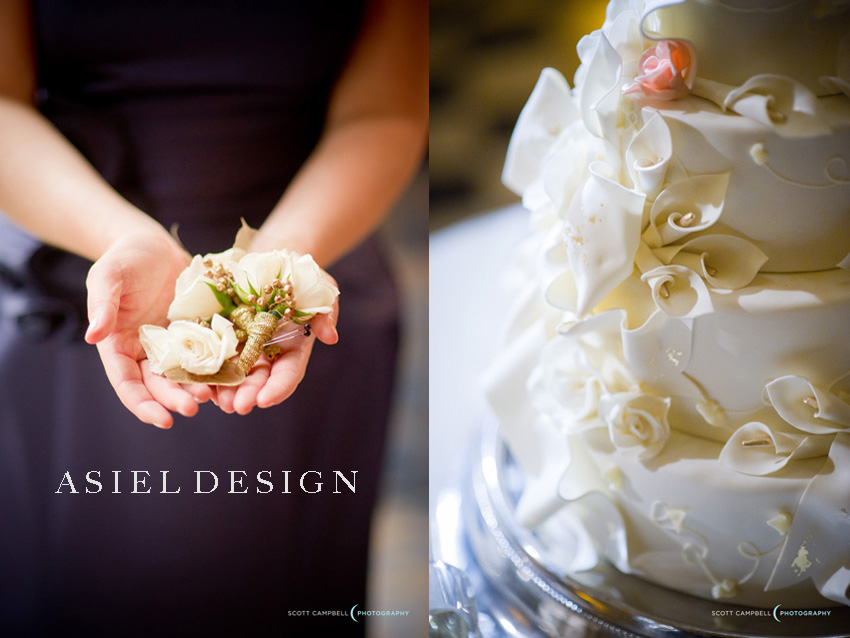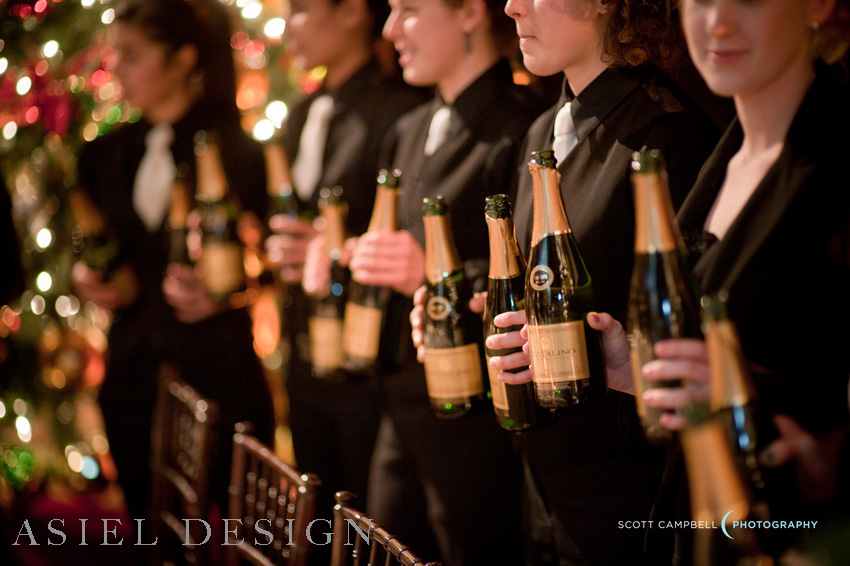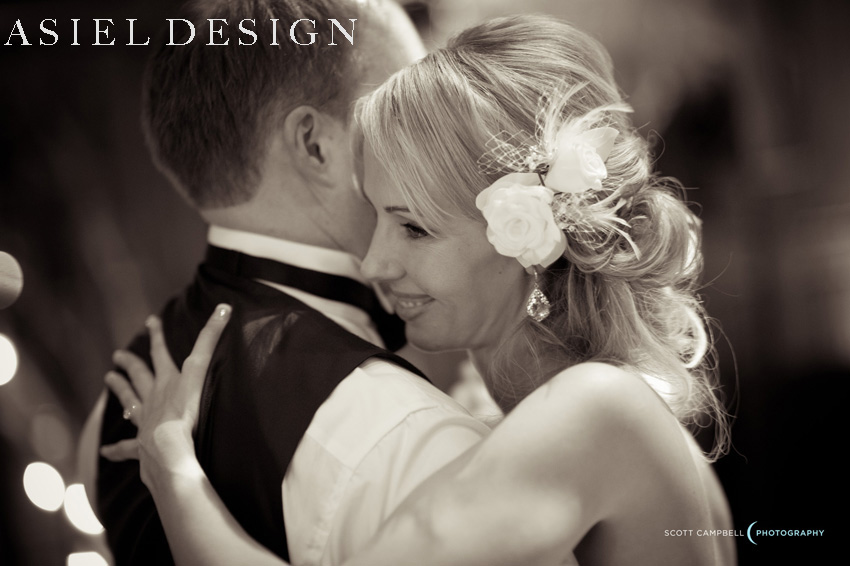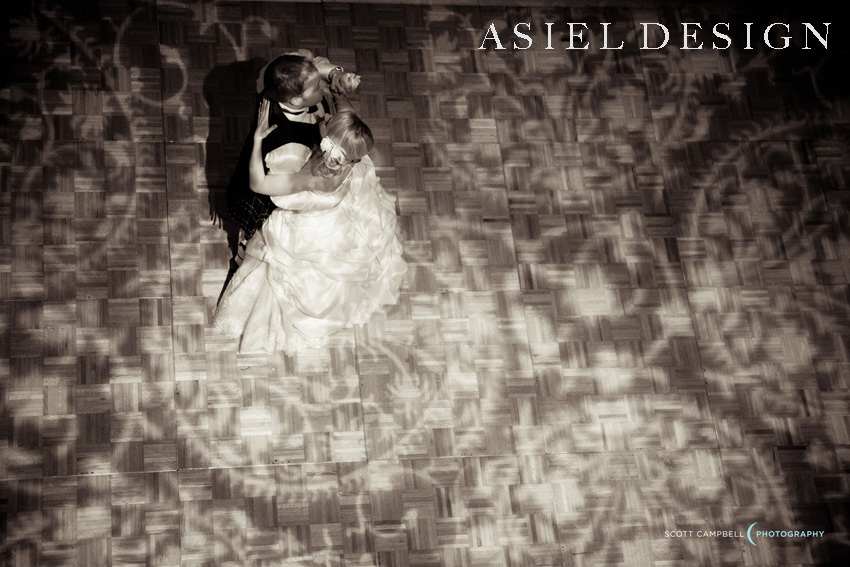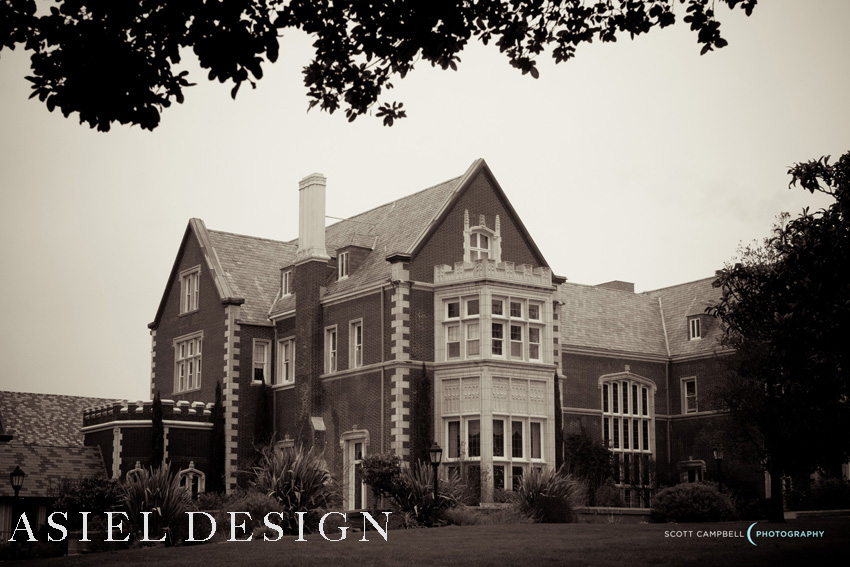 The Kohl Mansion at Christmas time makes the Holidays feel alive and romantic.  The Huge Christmas trees are decked out and the place smells of cinnamon and pine.  It is one of my favorite places to be.  Ursula was getting married right between Christmas and New Years.  She was open to design but wanted to create a classic romantic event with a modern twist.
I was excited to present some signature pieces that captured the guests' attention and created drama.  I really wanted to play up the gold to warm the space.  Our Signature Pieces are designs designed, created and use for our clients.  They are only available through our Design company.  We thought the "Lion Stand" would work really well.  It is used in two different applications- one with Elegant ivory flowers on top, and one with candles on top.  Both options came with hanging candles, a bed of romantic ivory petals with candles springing out of them.  They played off of each other to bring in an architectural element, to add height to the space, and to soften it with the floral elements.
Another Signature Piece is the "Gold Ethereal Tree".  One of my favorite things about the trees are how they just glow when lit.  Candles and ruffled petals lay below them as well.  The trees are four feet high above the table.   The room was just breathtaking!
The ceremony was within the same style- strong candle designs that glow.  We used stands with hurricanes and pillar candles up the aisle as well as the lion stands on pedestals.  Enhanced lighting did a beautiful job of highlighting the room and making the candle light feel like it bounced off the walls and was thick in the air.  They lit the Ethereal trees and lion stands in the reception as well to bring them to life.  The glow is so important so that they don't look heavy. I love working with Enhanced lighting.  I always tell my clients that spot lighting makes their centerpieces look like they spent twice as much on them.  It is so important!  Uplighting shows off the architecture of the space and allows you to dim the overhead lights.  It makes all the difference in the world.
Thomas John Events did a wonderful job managing the event and providing delicious food.  We love to partner with them.  I suggested the colors for the linens and they pulled it all together.
With Ursula's Scottish fiancé in mind, we suggested bring in a couple blue thistles.  It is the National flower. It also went really well with the kilts.
One of the amazing elements to Ursula's wedding is how "Green" it is.  We used a rented tree and lion stand.  This diminishes the amount of flowers that need to be cut or shipped.  Yes we did paint the lion stands gold so it isn't 100% green.  But it is being conservative.  We can paint them gold and then use them in a dozen different applications.
What are your thoughts on "Green" weddings?  Can you be conservative and not sacrifice design? Or does it need to look like a "granola girl party" if you go green?  Please let me know your thoughts below….
warmly,
Linnae Aisel
FLORAL & EVENT DESIGN  |  A S I E L  D E S I G N
VENUE  | kohl mansion
CATERING |  thomas john events
PHOTOGRPHER  |  scott campbell photography
LINENS  | napa valley linens

You might like: