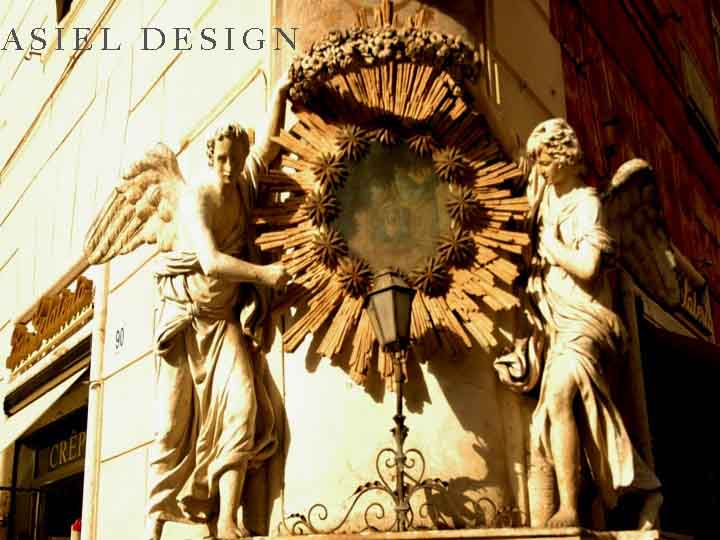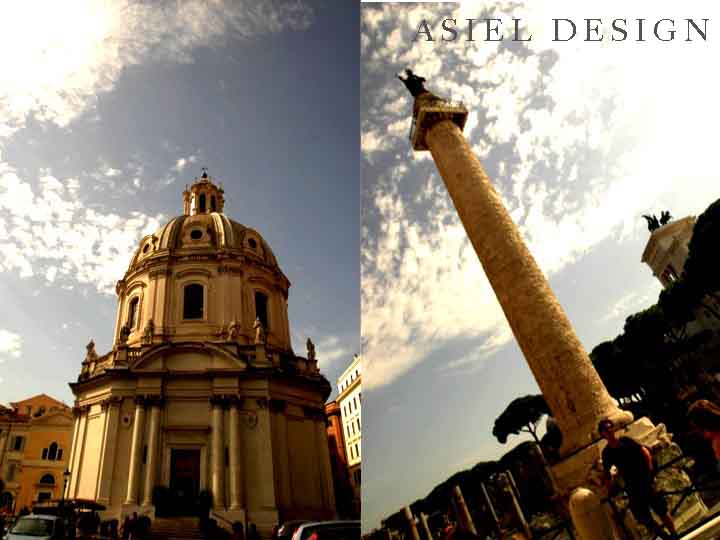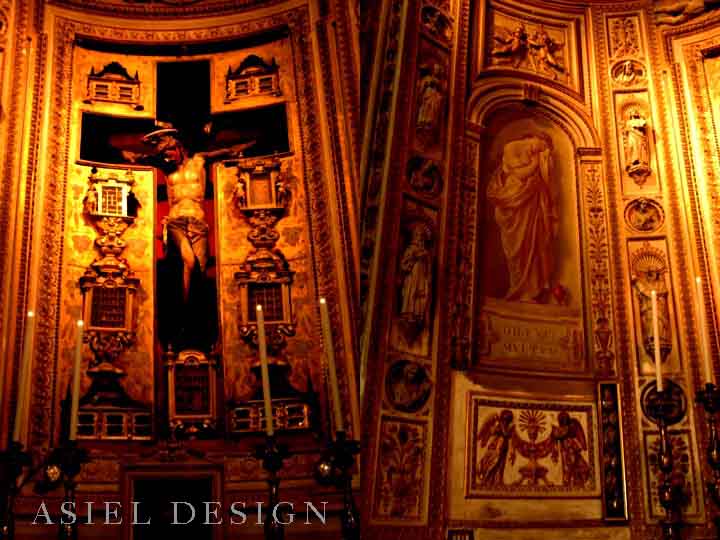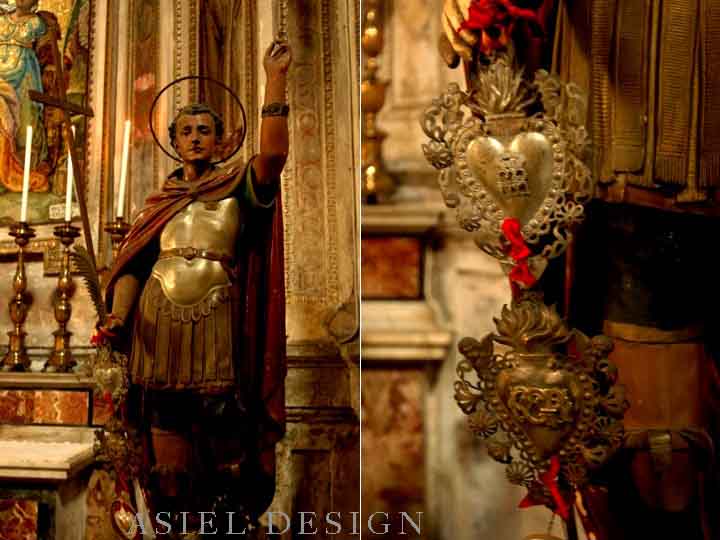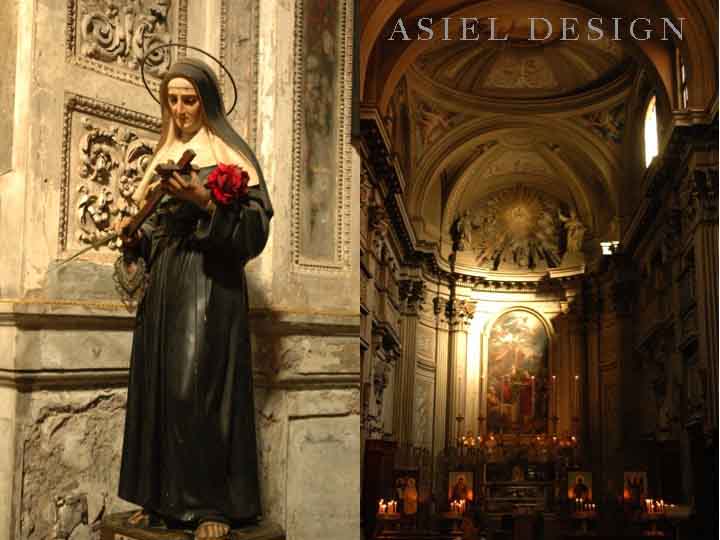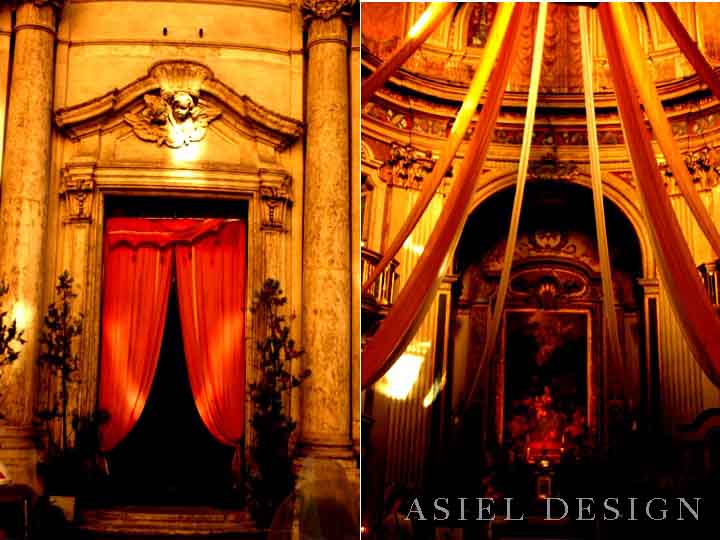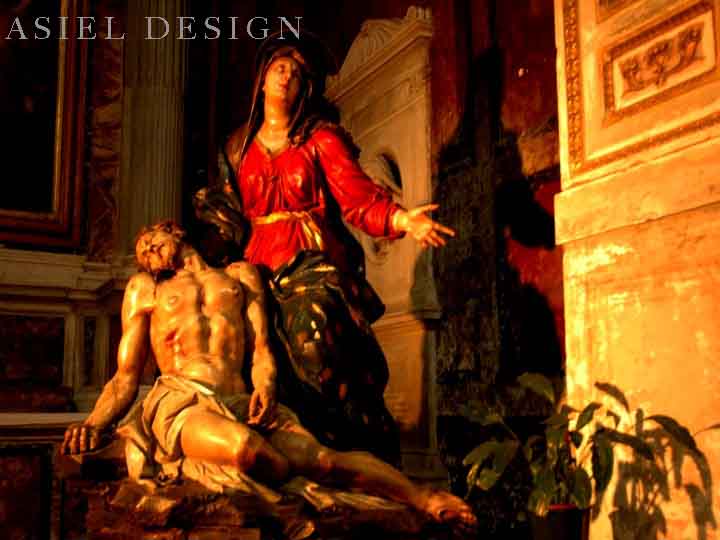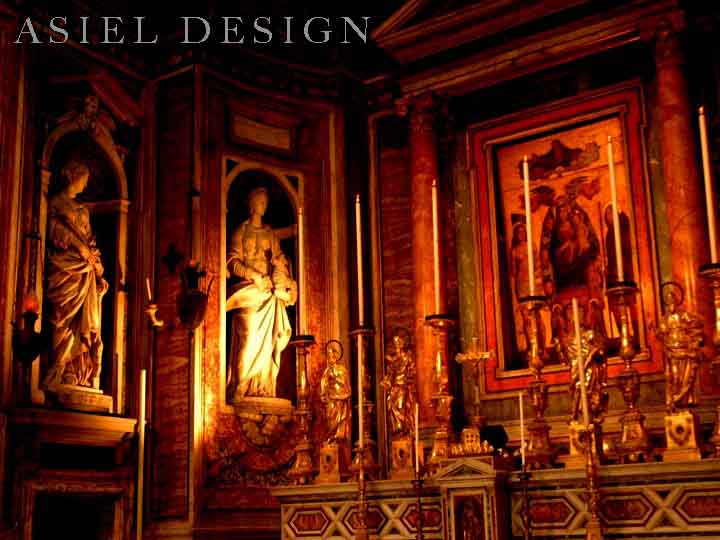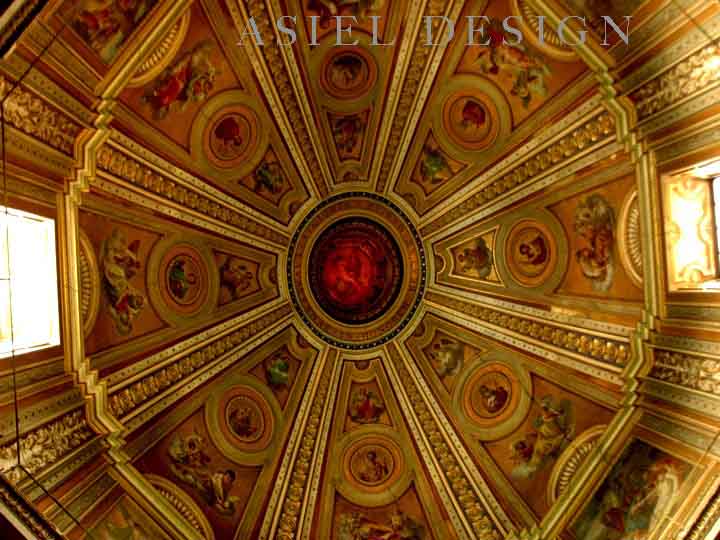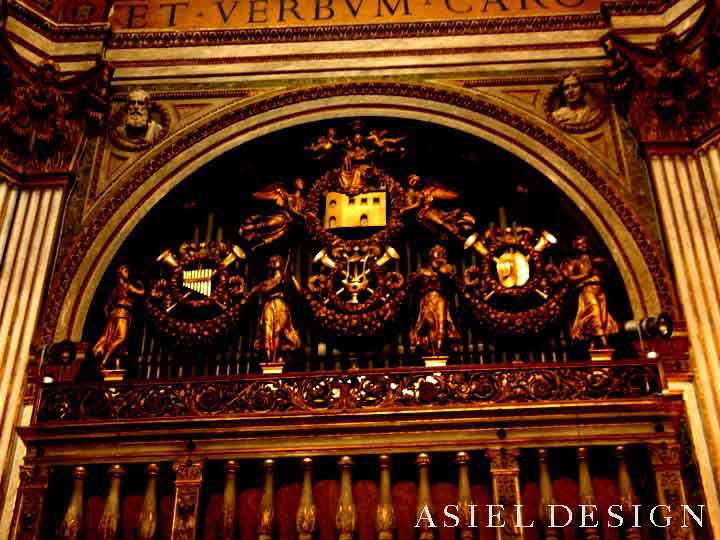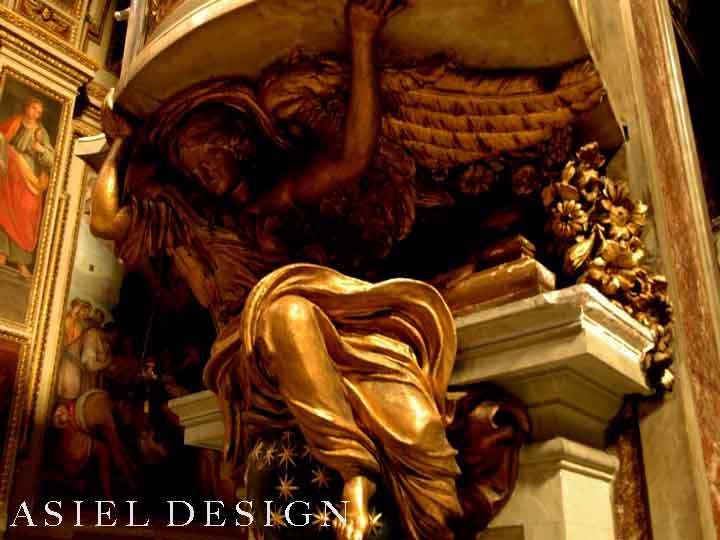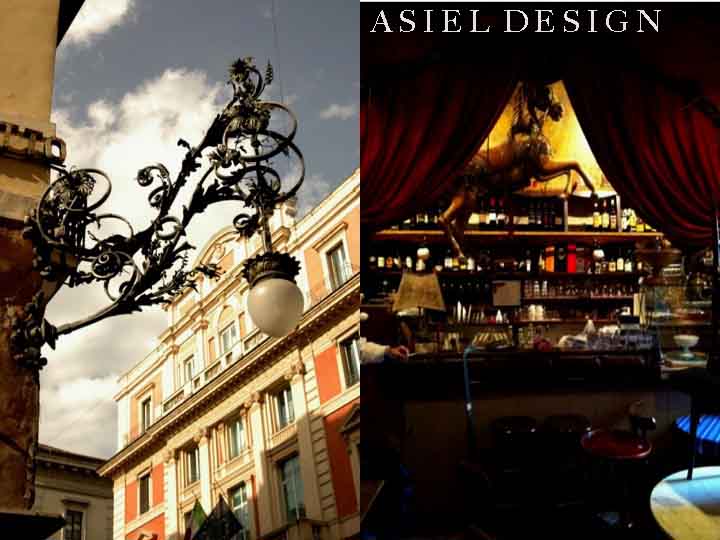 One of the things we did while in Rome and all of Italy was visit the churches. We heard that they were beautiful but we were amazed by how detailed and creative the art was in them. It was as if the best artists gave their lives dedicating their skill to the many churches.
Out of those churches we viewed, we all had the same favorite. It was something to do with the feeling that we had when we walked in. It was ornate but it had a cohesive design to it. The colors flowed well with salmon, gold, sea-foam green, and red. The church was built in a circular shape, which gave great focal points and homes to the statues.
The statues all gave an emotion. It was as if they had a voice speaking of the mysteries of faith and time. What a wonderful place to be in the middle of the hustle and bustle of the city. It felt as though people had worshipped there for centuries – I guess that is because they did.
Jonathan and I love religious art. It is something we collect and design around. We decorate our home space with it as well. The photo of the alter with the candles is in our bedroom. It always makes me feel warm and cozy when it is lit.
What is a style that you are interested in or that you collect? I would love to hear from you.
Warmly,
Linnae Asiel
PHOTOGRPHER | jonathan and linnae

You might like: