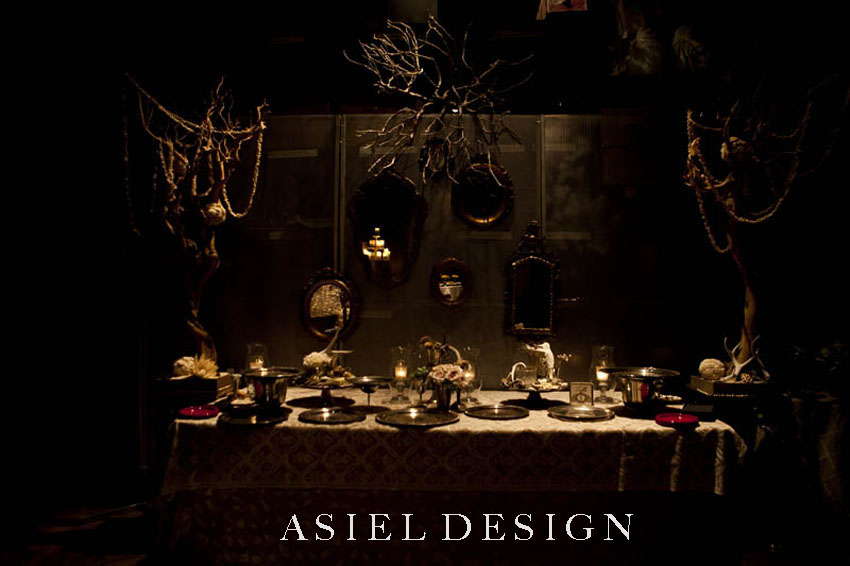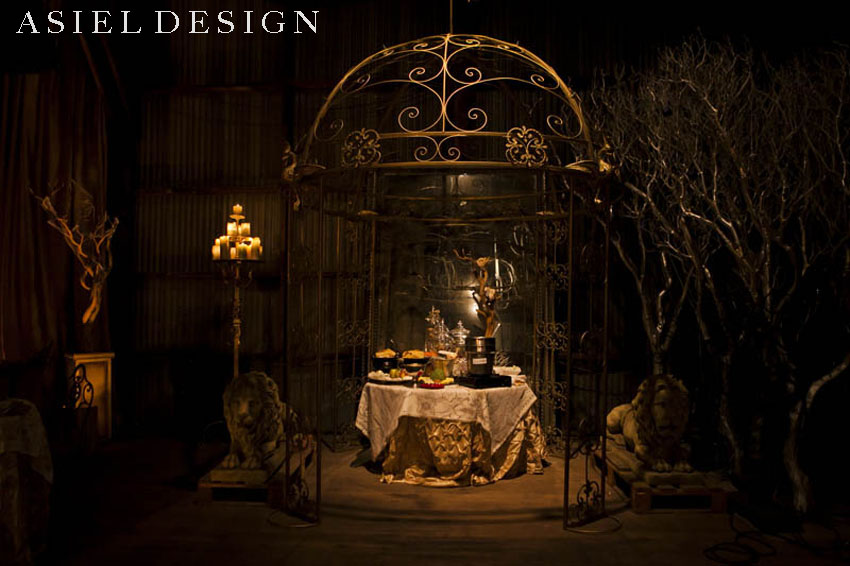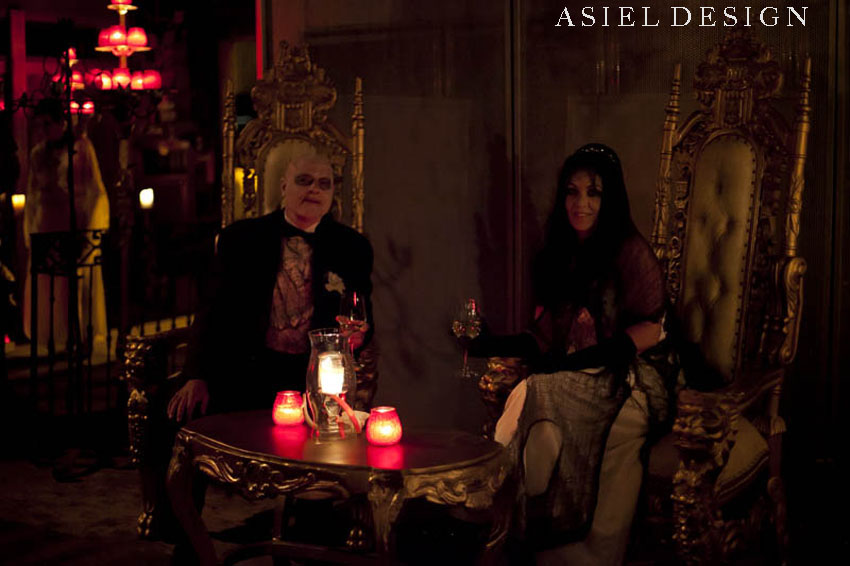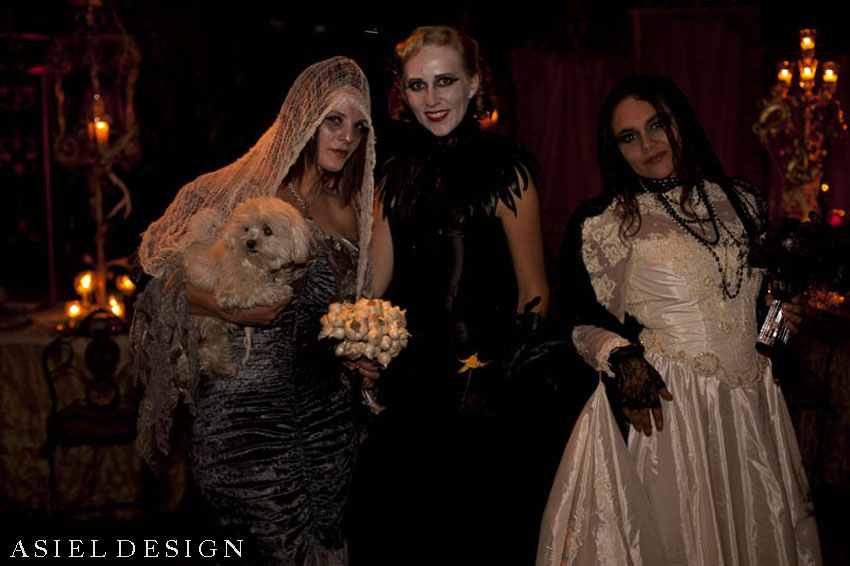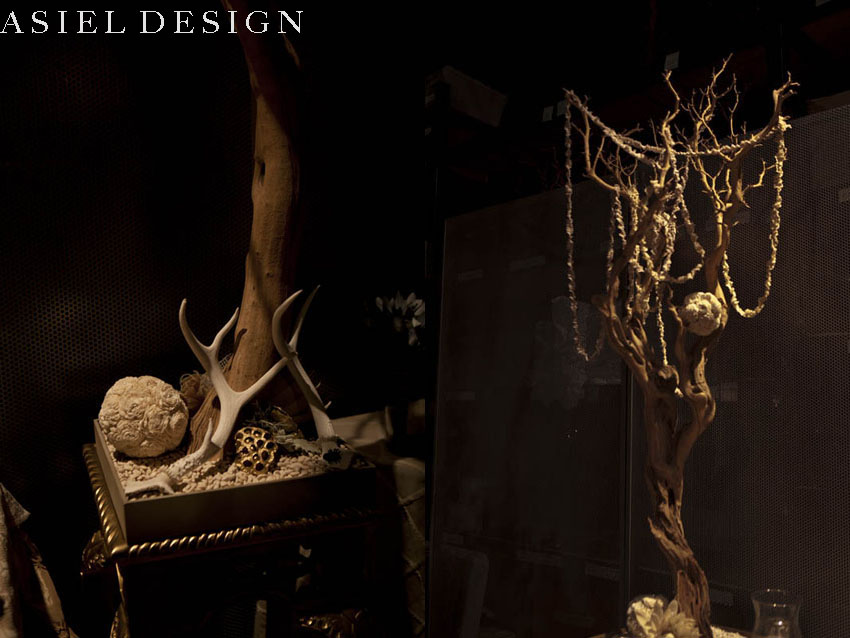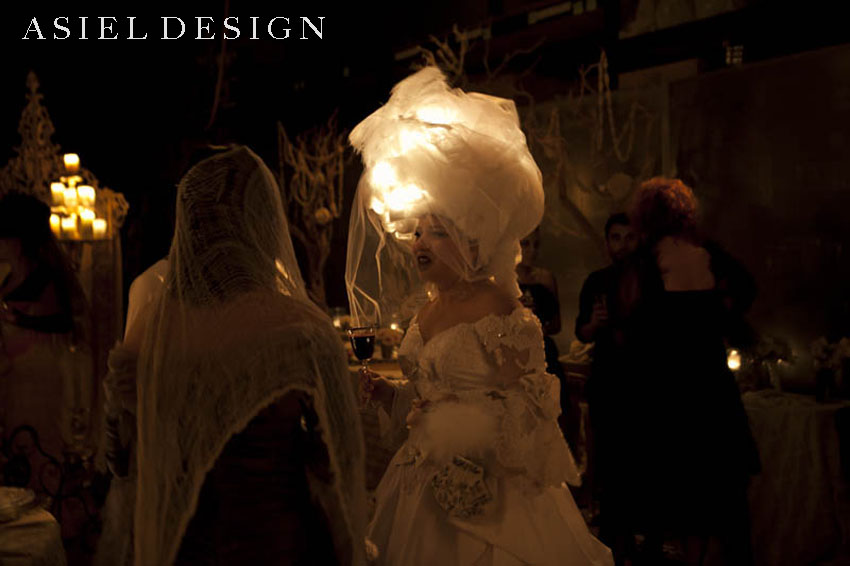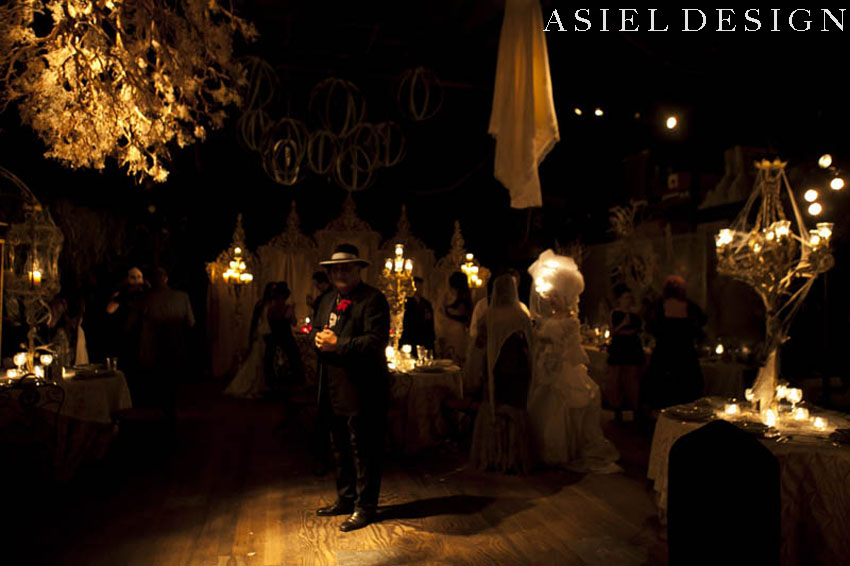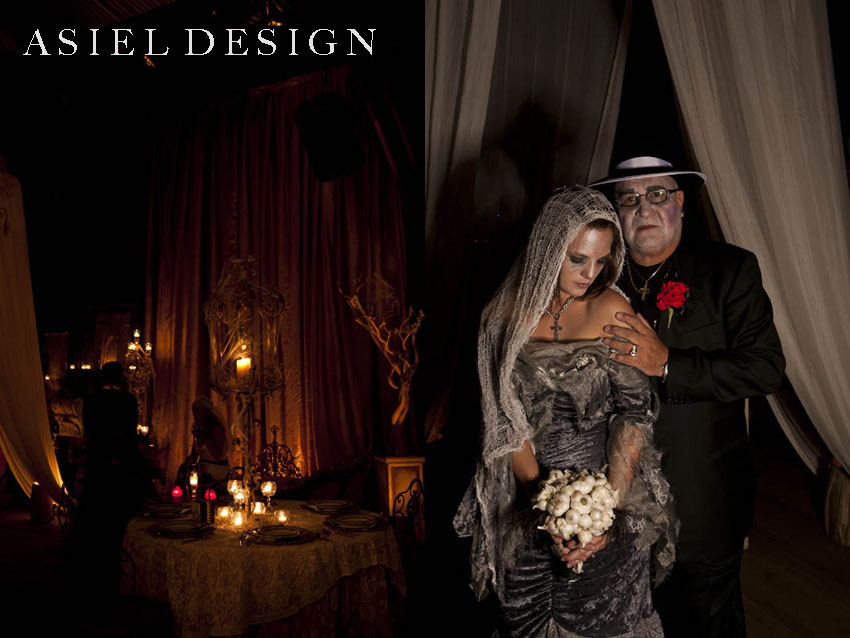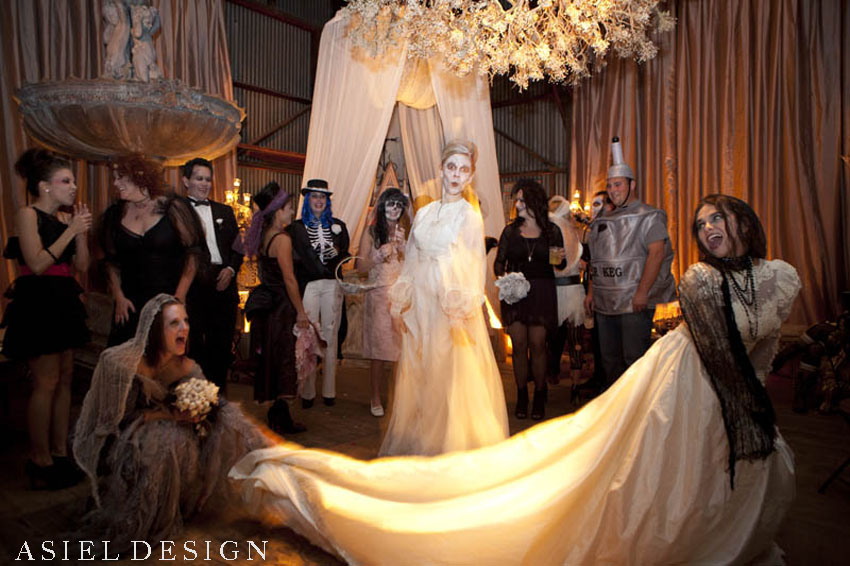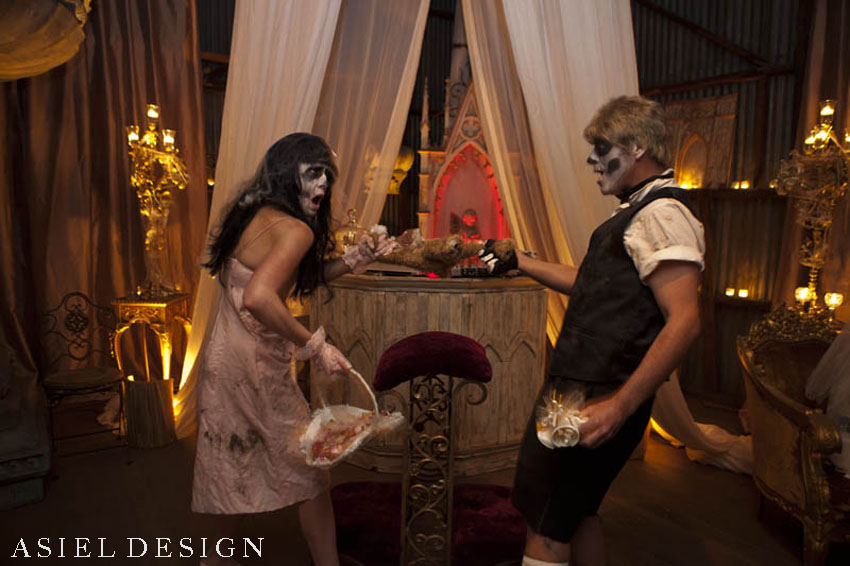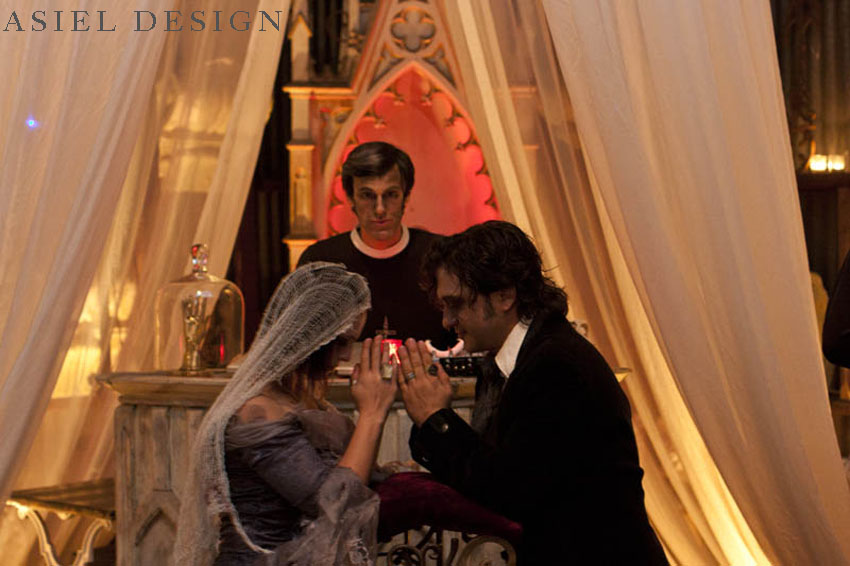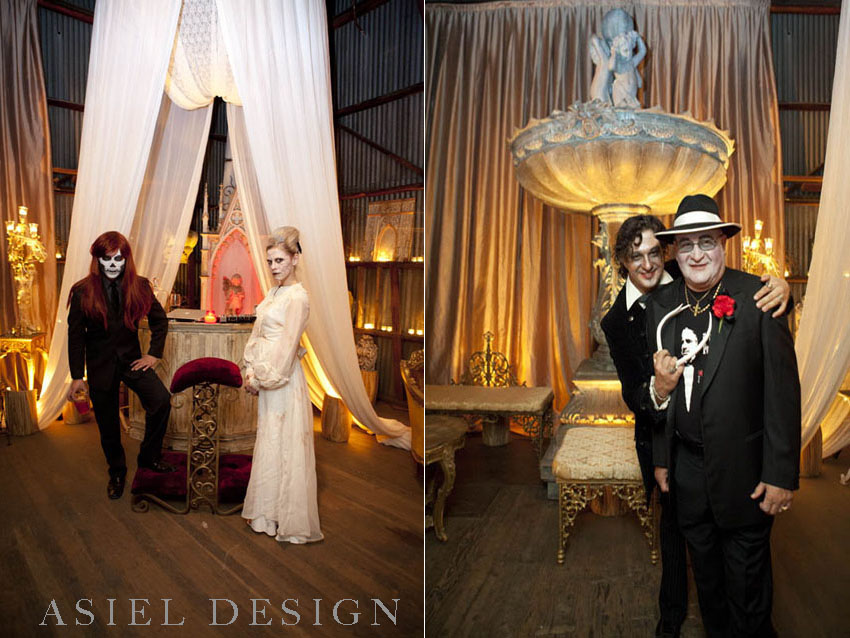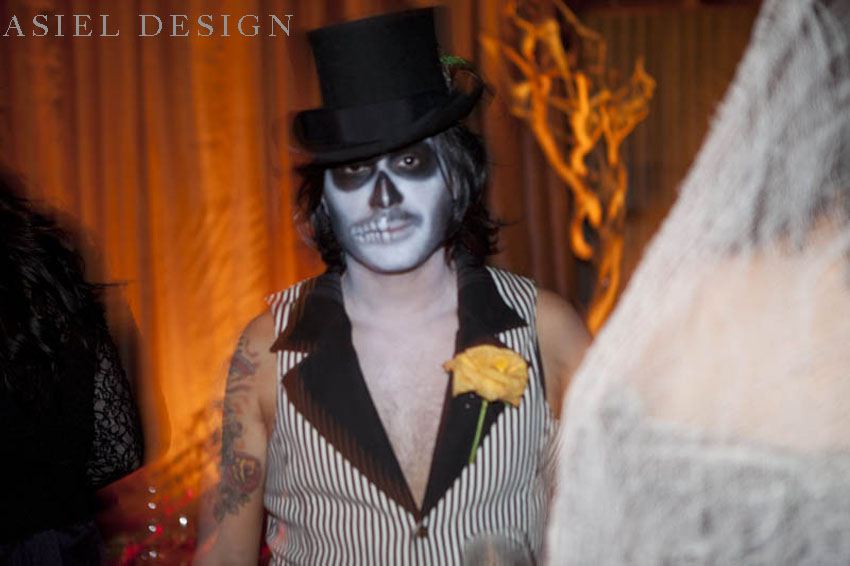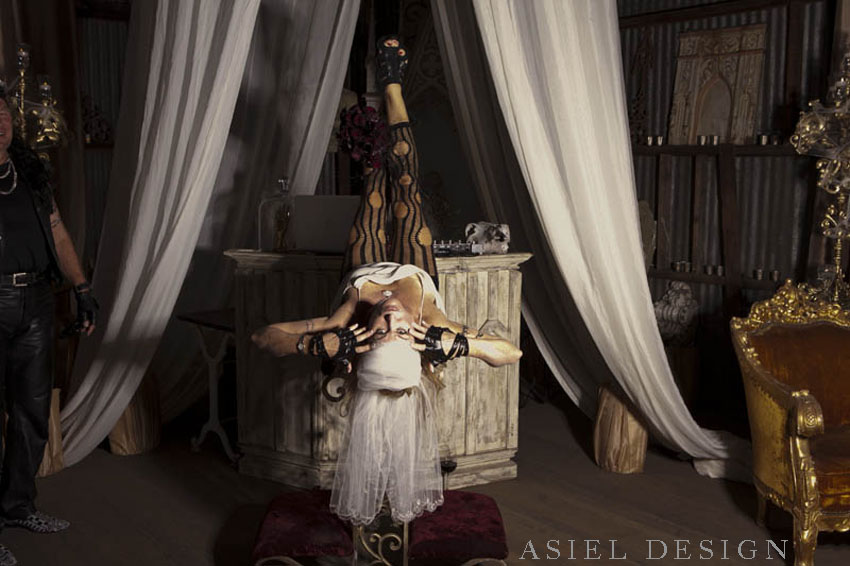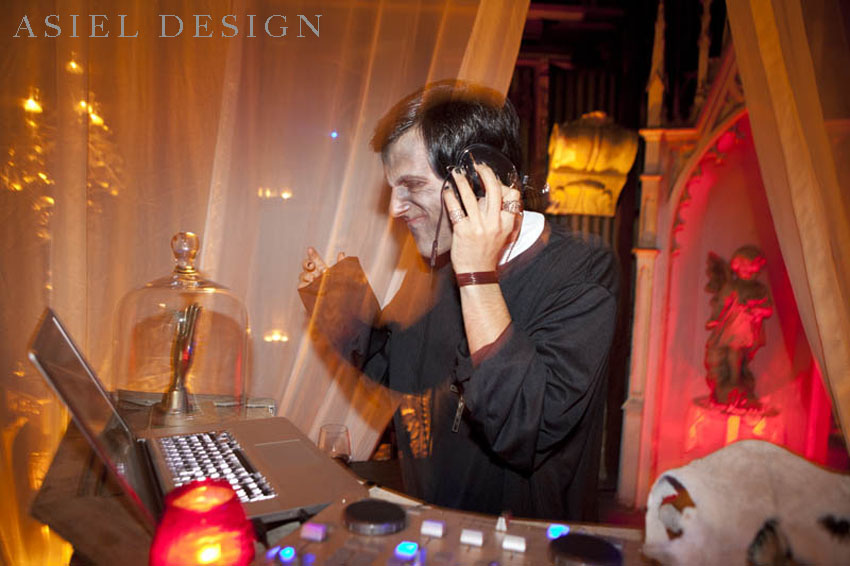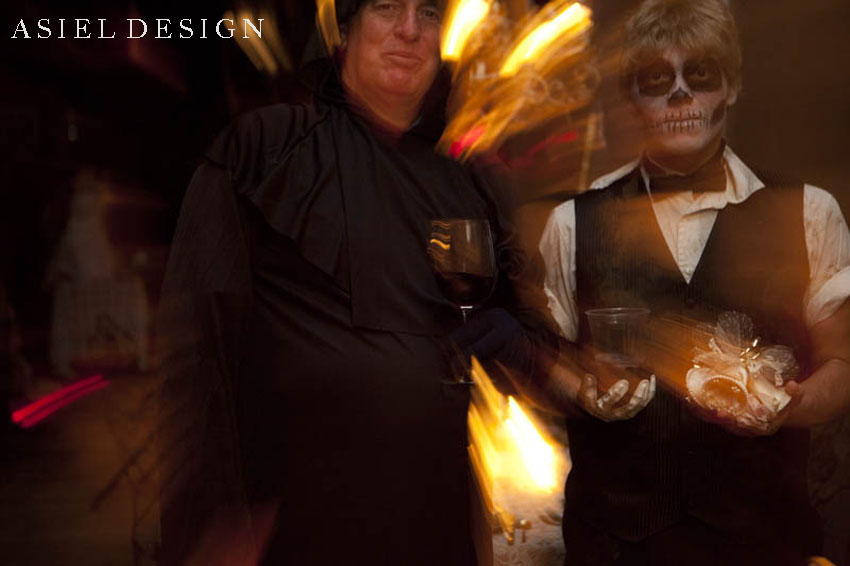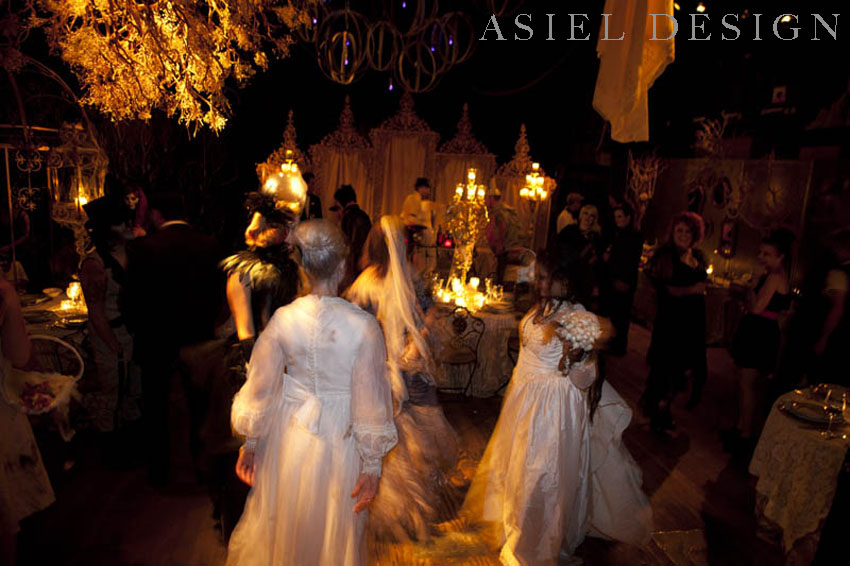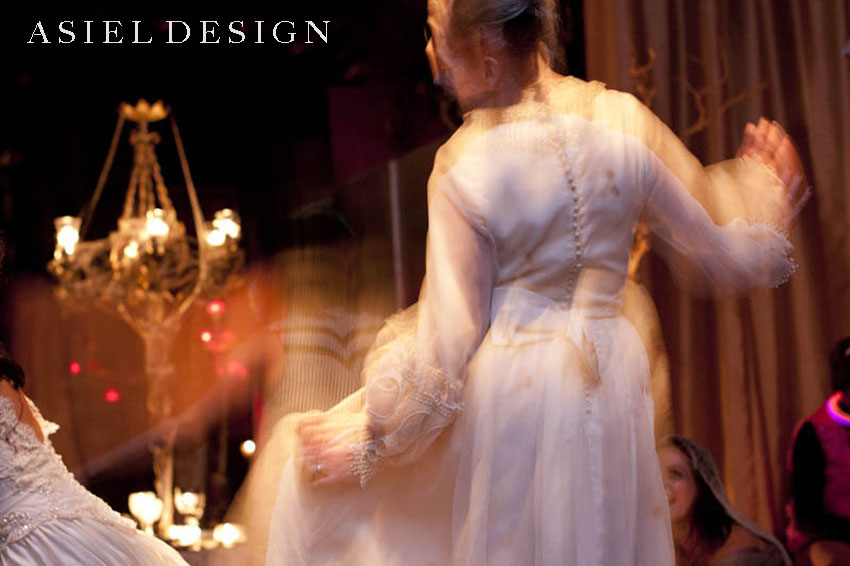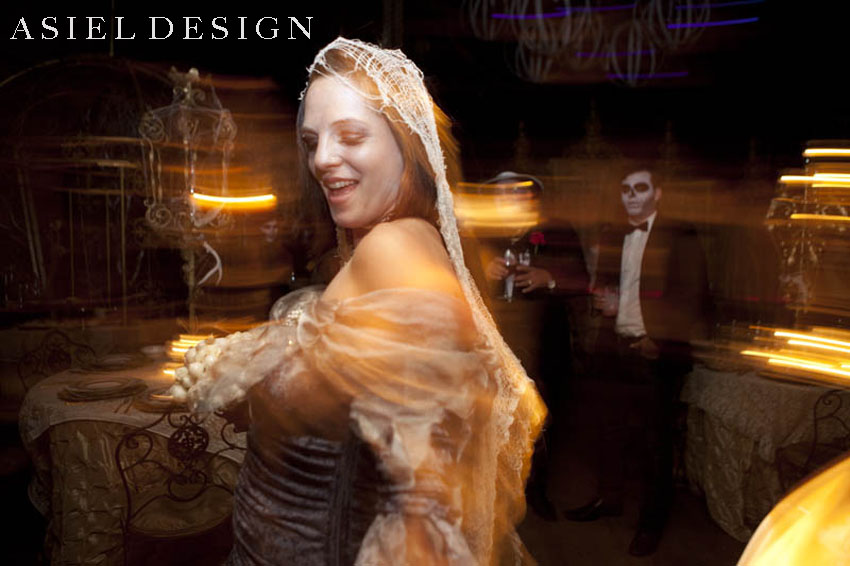 – October 31, 2011 –
Welcome to our Haunted Corpse Bride Halloween Party. There is no better excuse to have a party than Halloween when your space just happens to be decked out. We were set for a photo-shoot for Today's Bride Magazine and decided that our Vintage Set should be turned into a Haunted Mansion. Cobweb infested chandeliers draped over the tables and a dimly lit warehouse creaked as the guests poured in all dressed for the part.The guests were invited to come as corpse Brides, grooms, planners, flower girls, ring bearers, officiate, etc. We even had a keg show up.
What a party! A charming young corpse holding a rose greeted the guests. As he pulled it out to hand it to each lady, he slowly tore off the petals and dropped them to the floor leaving a perfect stem.
Ghostly brides pranced and danced the night away as cries of children echoed in the background. We all had chills as our Officiate married the corpse couples in front of an alter. I hope you enjoy the photos. We had an eerie time.
We were so creeped out by the eerie sound design from Vincent Fiction. We want to thank Thomas John for the delectables. Ajay came in and captured the event perfectly. We are so thankful to each of our partners.
~Linnae and Jonathan Asiel

You might like: