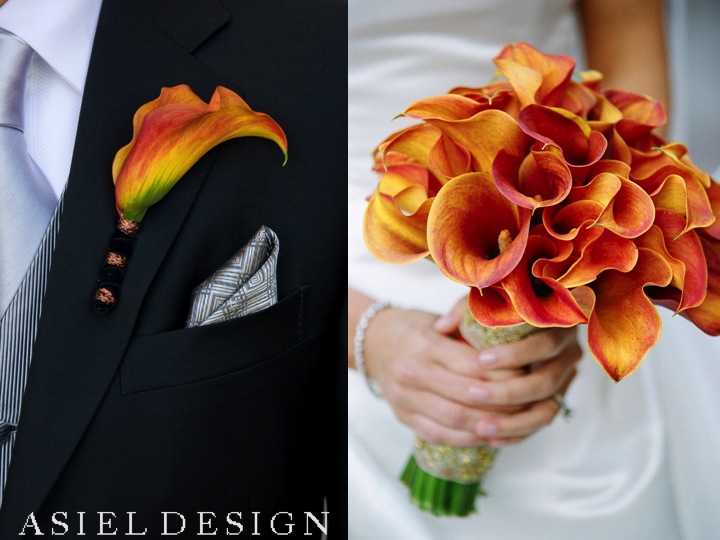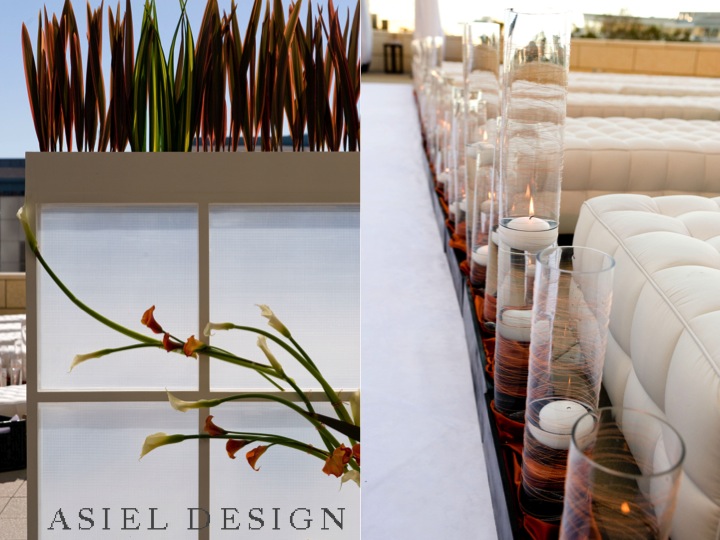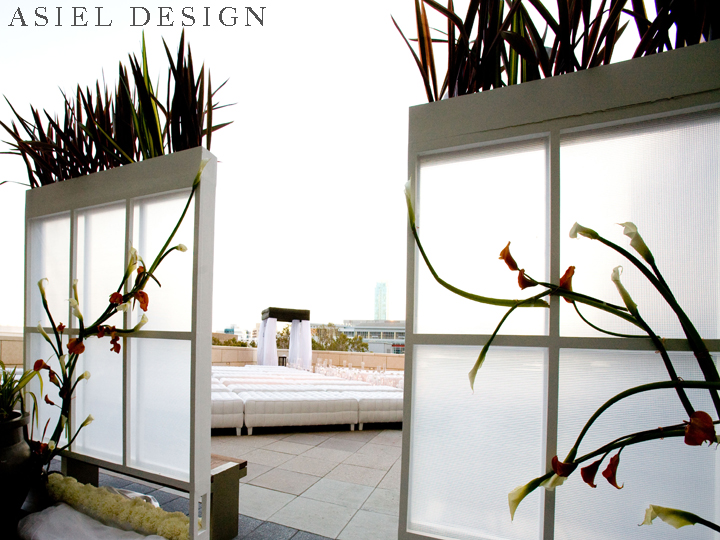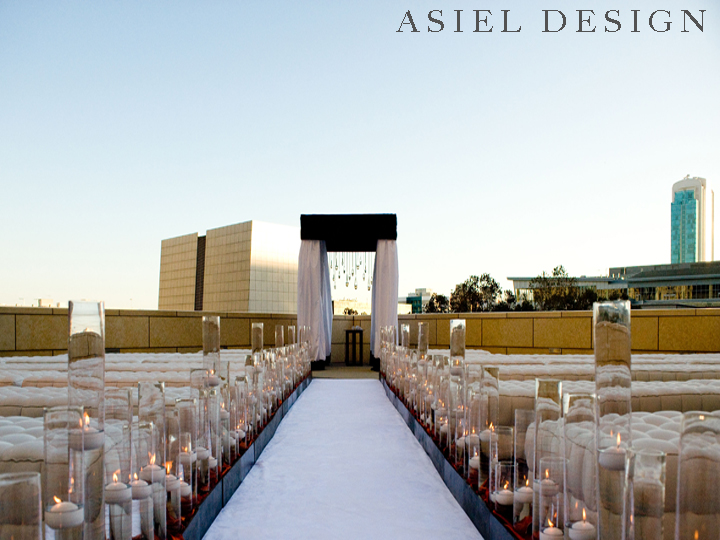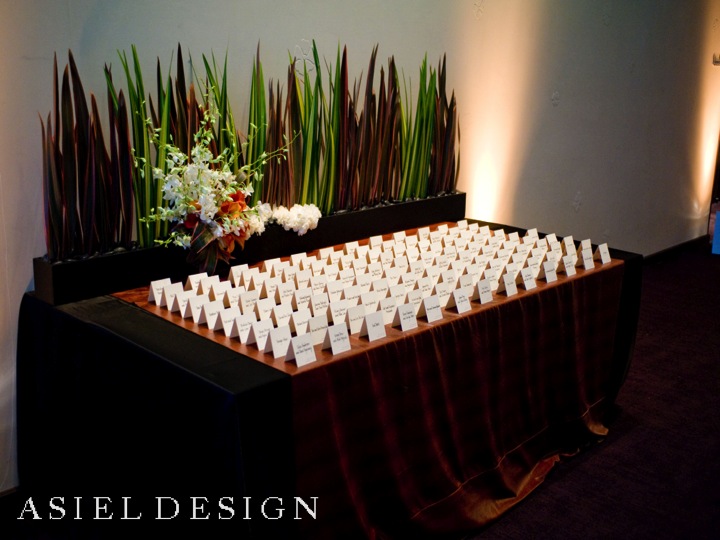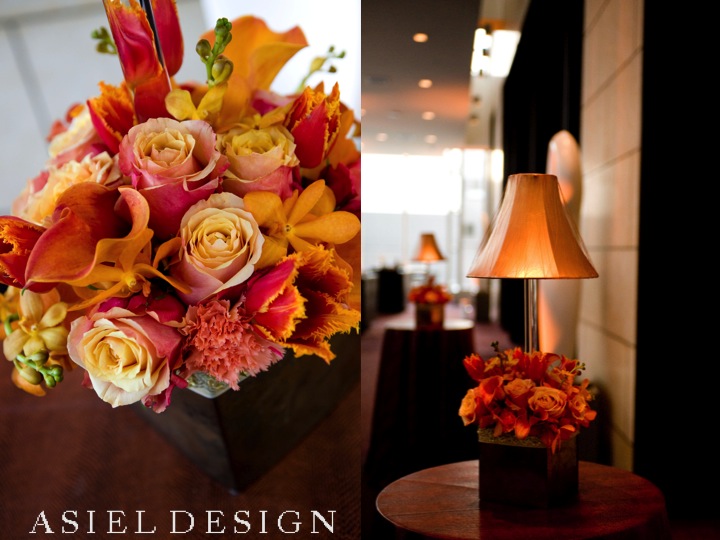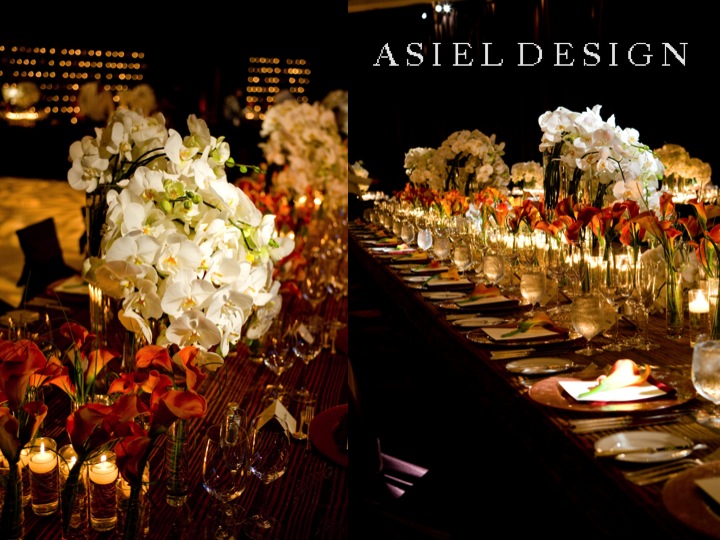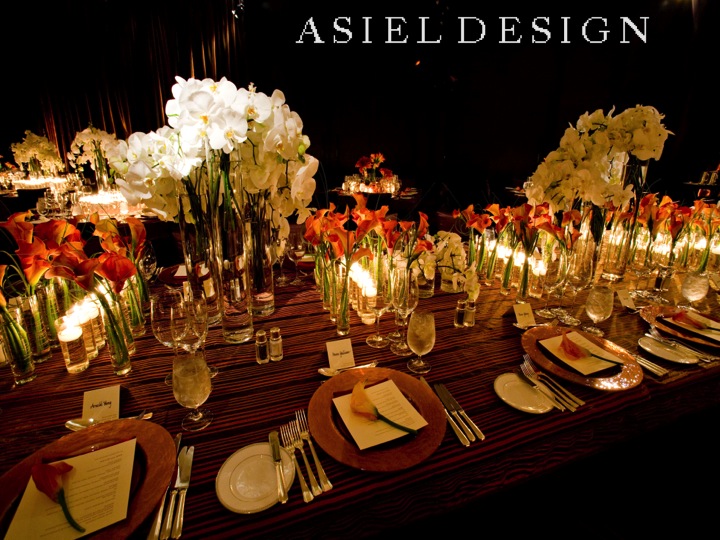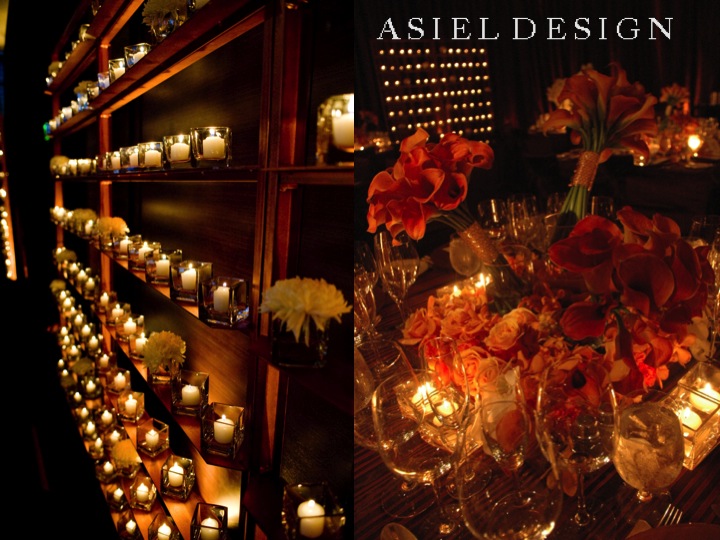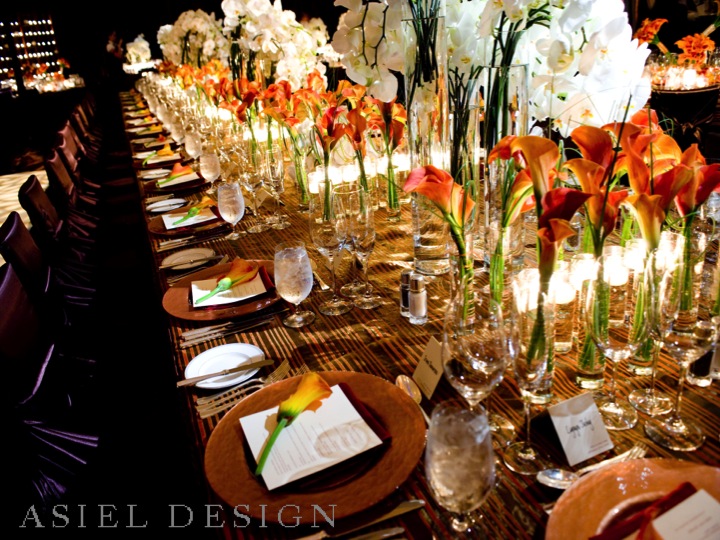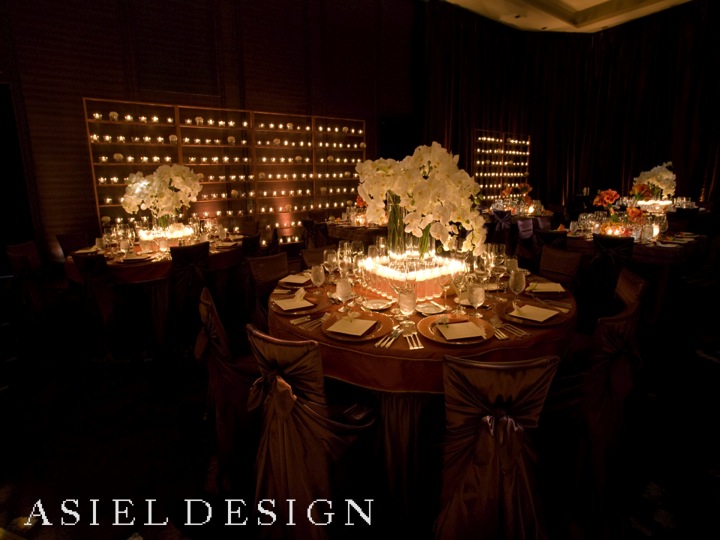 We had the delight to work with a high profile businessman and his fiancé who loved modern design and architecture. We wanted to present photos of their wedding design, as we promised not to present their names or faces. We wanted to be true to their love for modern clean lines, repeated elements, and simplicity.
The St Regis is among the hippest hotels in the world. Our wedding overlooked the city lights. Our ceremony was almost entirely made of candles. Posh white benches sat the guest. Our isle was lined with candle hedges. Hundreds of candles wrapped in copper wire held floating candles. The wooden boxes grounded the design and added color. A custom made Chuppah structure held hanging candles as well.
We added arching calla lilies to screens that Blue Print studio provided for the guests to walk through. The whole event was romantic and chic.
As we designed the reception, we really wanted each centerpiece to focus on one type of flower. Our bride loved copper tones. We played off of copper toned fabrics for the linens. Taylor from Ha le' Events pulled together and designed the chairs, fabric drape, linens, fabric drape and lighting. She did a beautiful job presenting opulence. She worked with Enhanced lighting and wildflower linens to bring the room to life.
We worked with panels of Candle walls that lined the perimeter of the room. This gave a sparkle everywhere. Candles were the main design concept of the wedding. We lined up the candles like soldiers marching in Town Square around the tall centerpieces. Acrylic boxes gave height to our phaleonopsis orchids. The orchids poured out of tall glass vases filled with water. They took our breath away as we stood in the room surrounded by their impact. We also played with a burnt orange calla lily. Clustering them into bouquets we arched them out of the vases set in a square tray of paved flowers. Squares, circles, lines of candles, copper wire, calla lilies, and phaleonopsis orchids showed up again and again.
The escort cards lined up in front of an art installation. The 8' long box held amber flax leaves and a focal design of orchids, calla lilies and other blooms. The wedding was extremely cohesive down to each place setting. We were ecstatic to be part of this event.
We love to work with Arrowood photography. Tara constantly amazes us with her creativity and beautiful images.
FLORAL DESIGN | A S I E L D E S I G N
EVENT DESIGN | ha le events
VENUE | st regis
PHOTOGRPHER | arrowood photography
LINENS | wildflower linen
SCREENS AND BENCHES | blueprint studios

You might like: