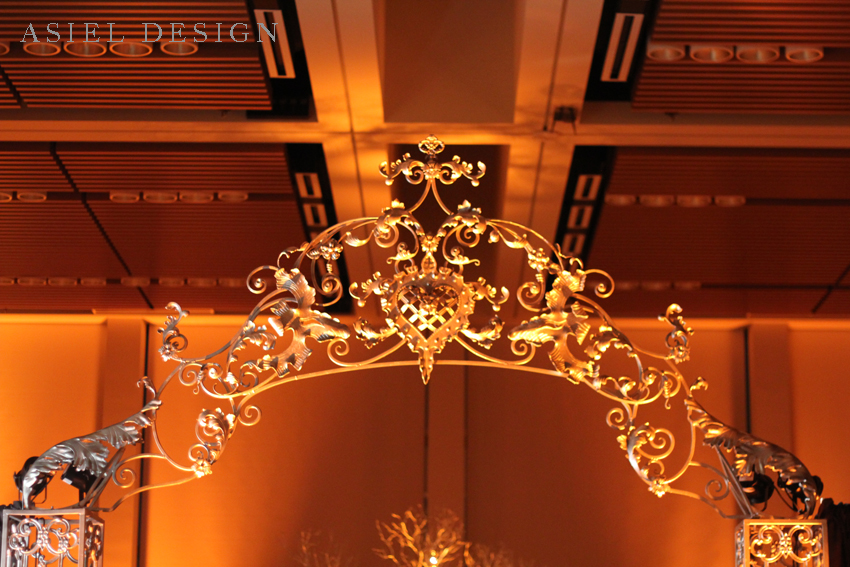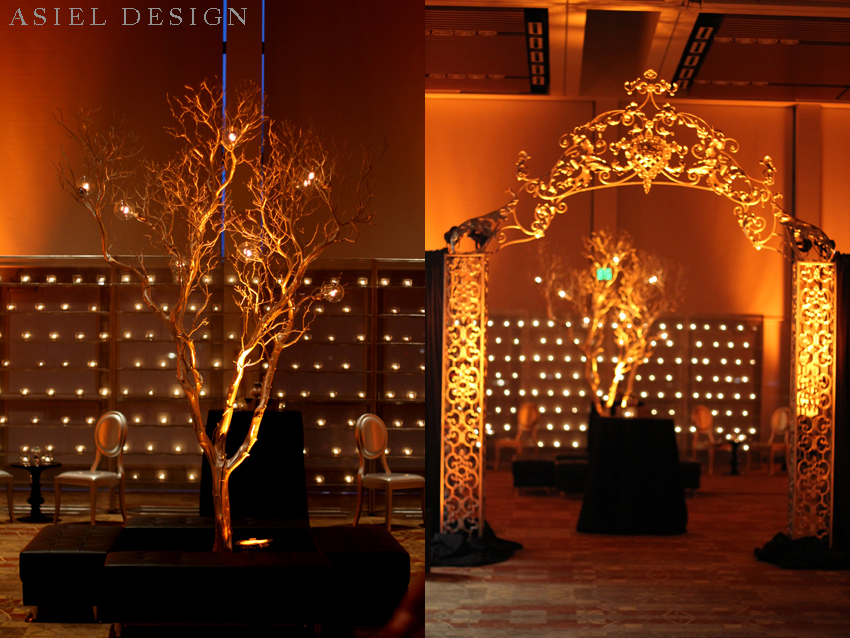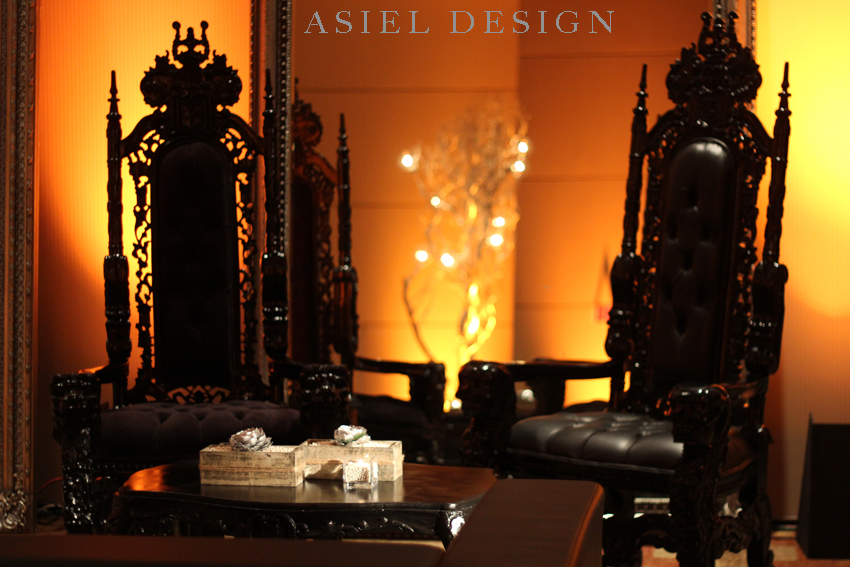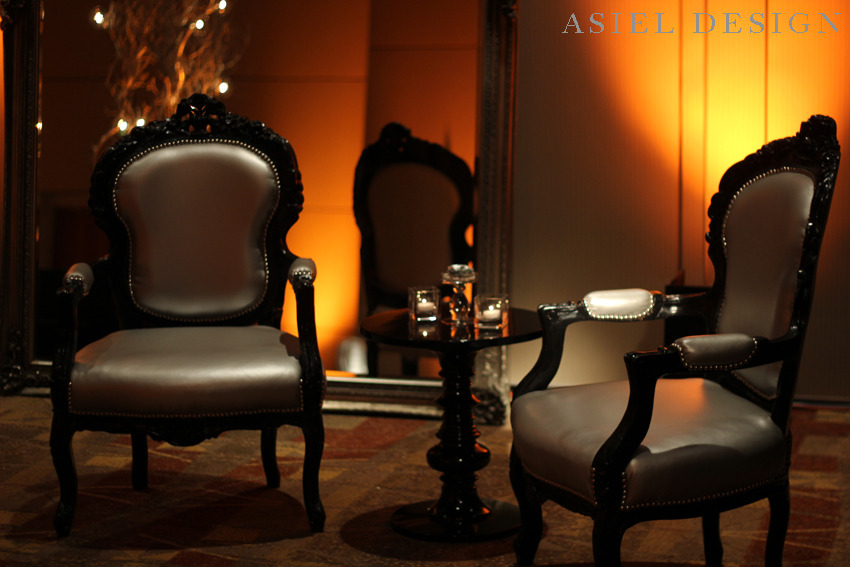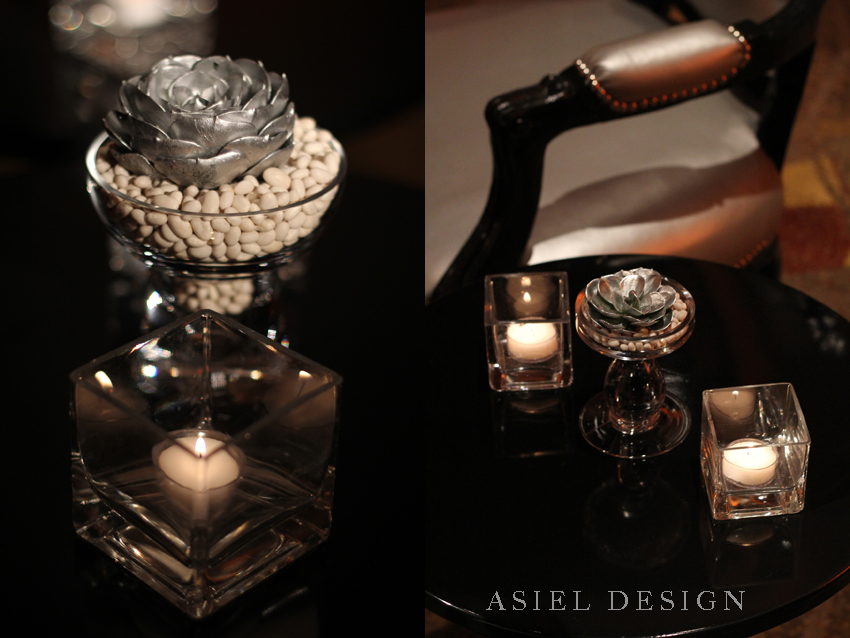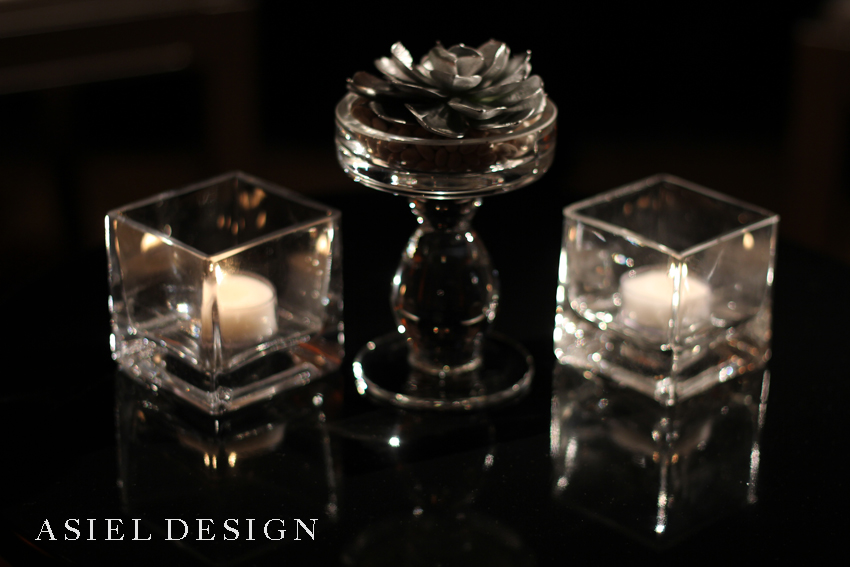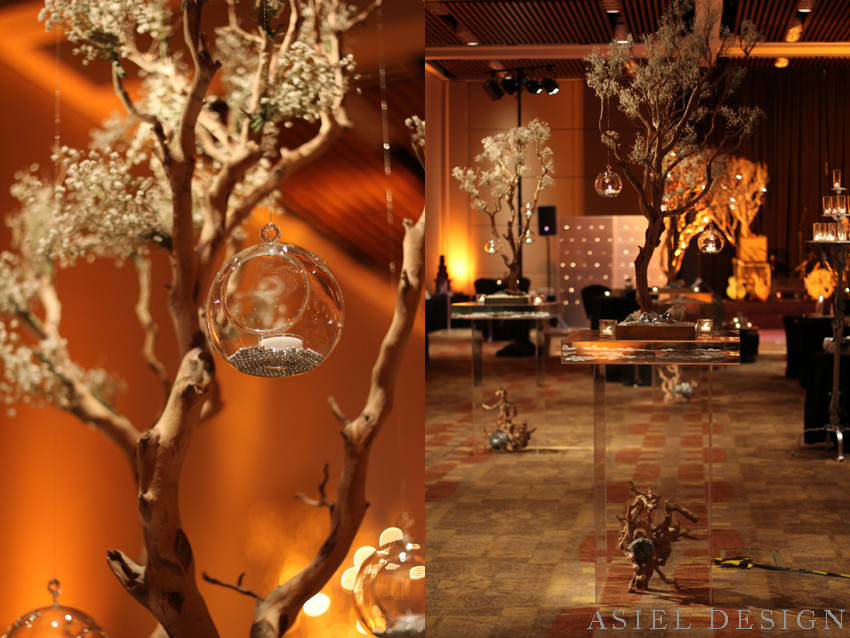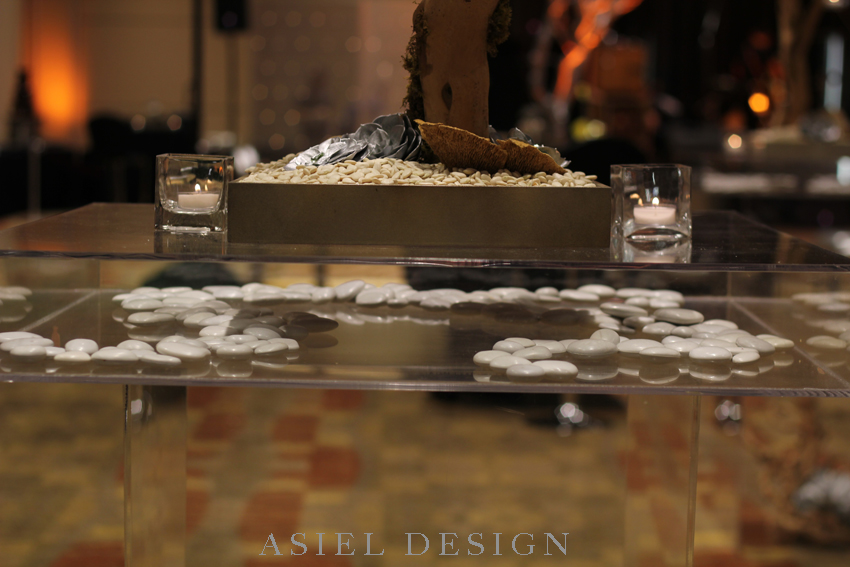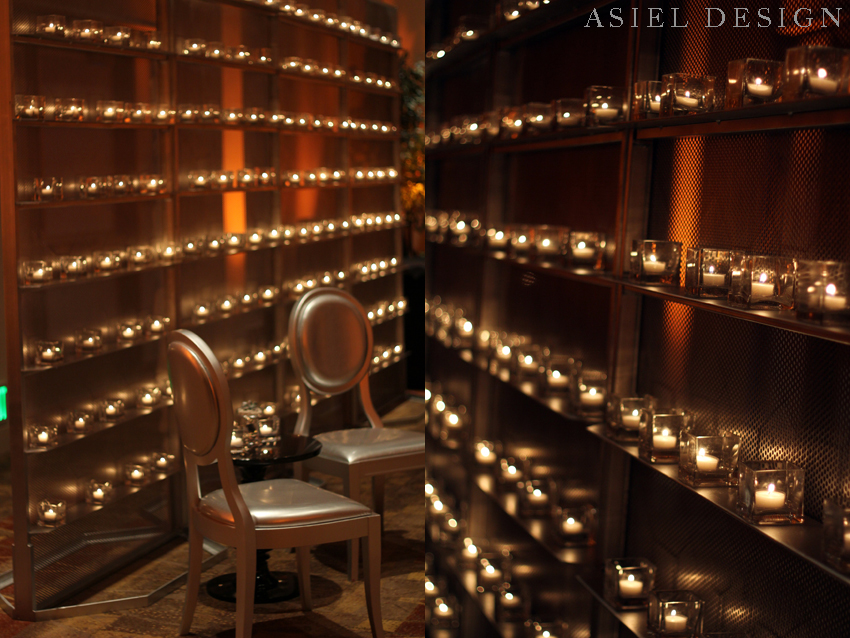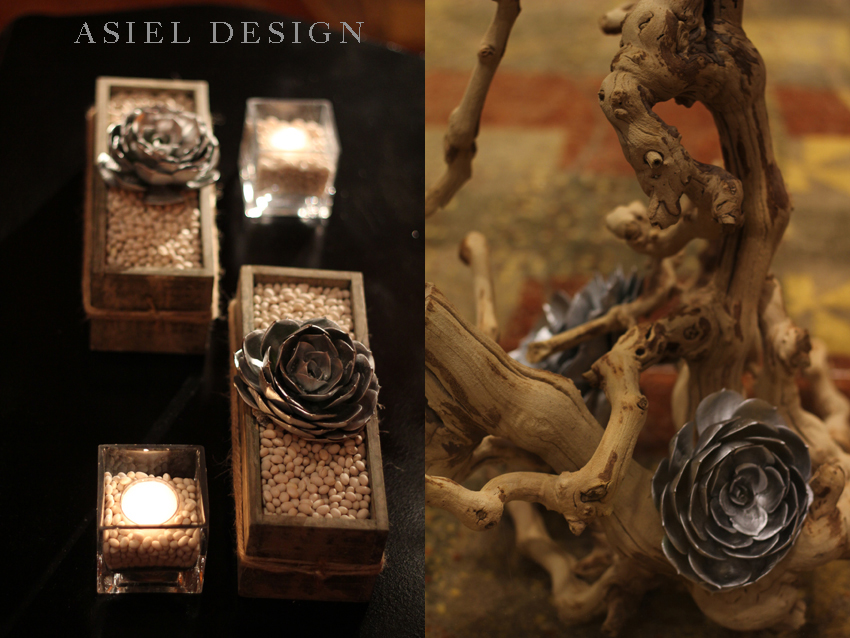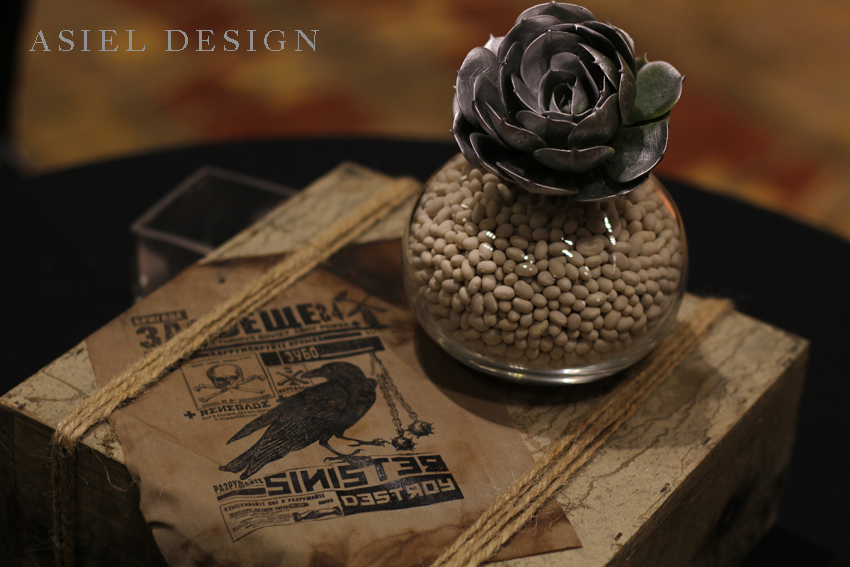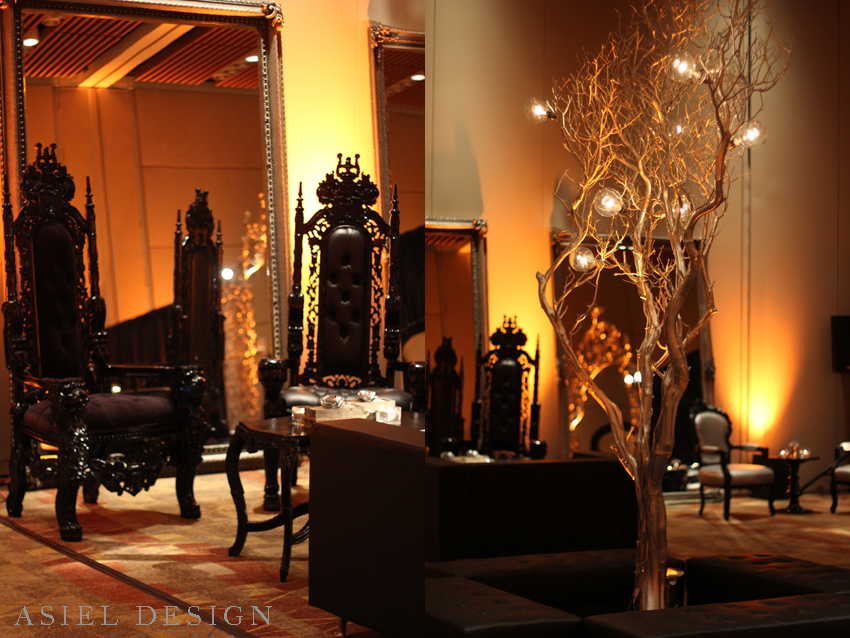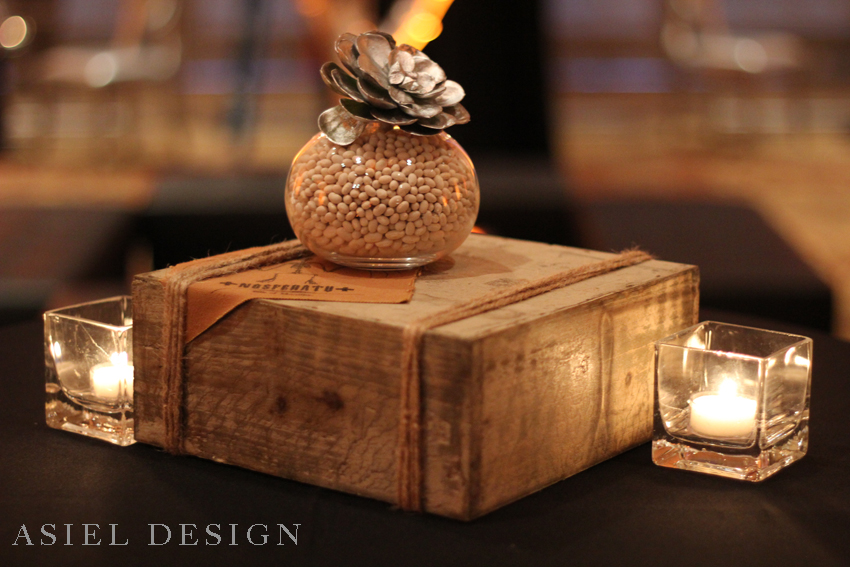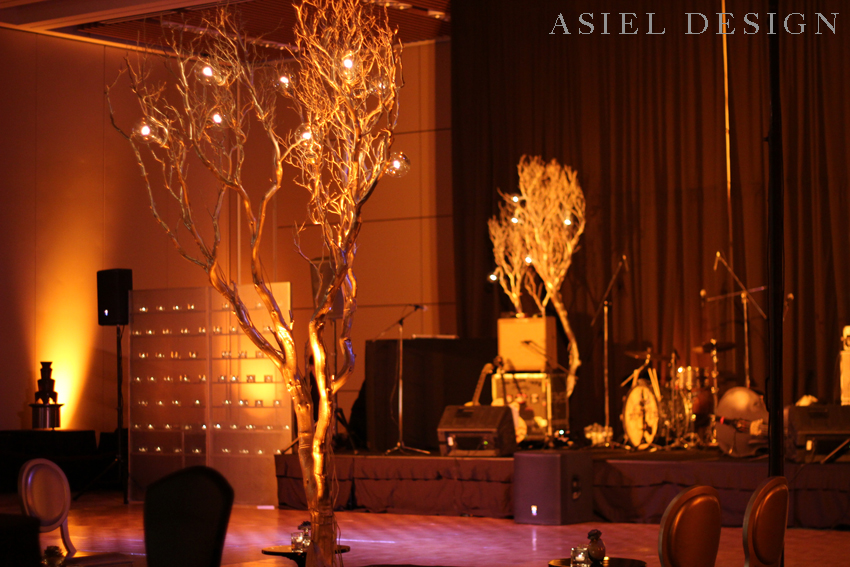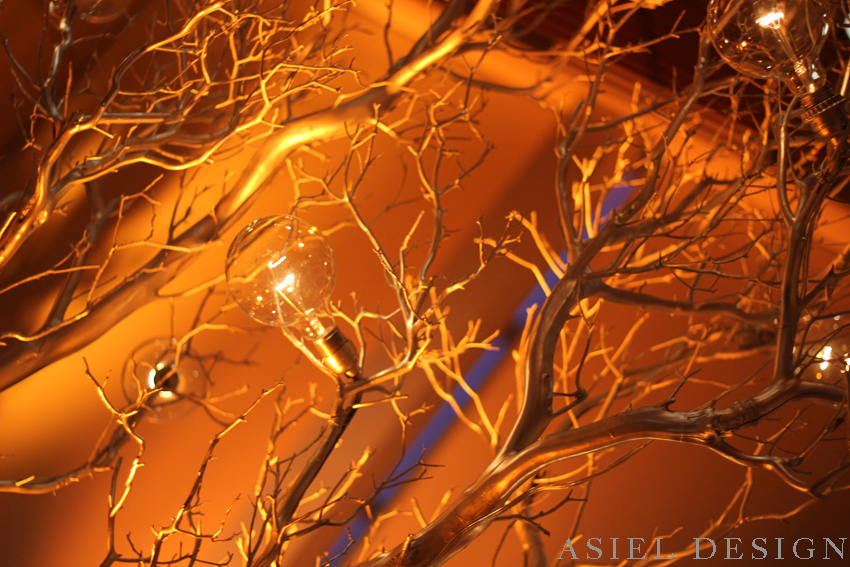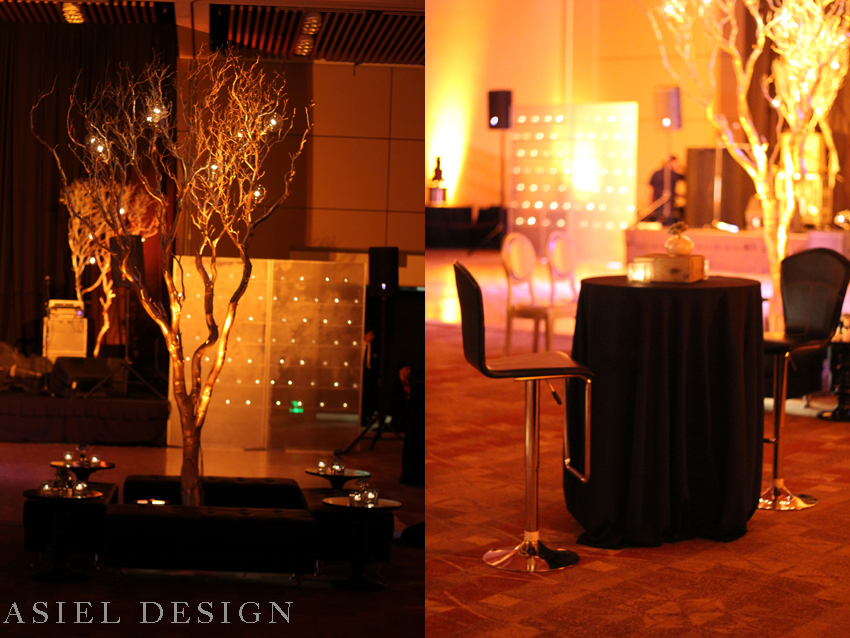 Custom Chrome
is an international brand that sells products for Harley-Davidson Bikes. Last year, we were brought on to create floral and event design for their 40th Anniversary. This year we were beckoned to do things different and even better than the year before. However, the relationships were built and we were given full rein to do event design and manage the party. Mary Krick did an incredible job of overseeing the entire motorcycle trade-show, complete with two parties and accommodations. She worked with us to understand what they were hoping for and then allowed us to do our work. We had a wonderful time working with her. Flowers were not really in the equation as it is a motorcycle-focused event. We had our work cut out for us with a month to turn it into an event.Linnae and Jonathan went to the drawing board and laid out the space. Working at the convention center in a ballroom that fills over 4000 people we need to cut up the space. We used the partition walls to separate a lounge and create a large room for food and the band.Event Design takes a lot into consideration. Budget always plays a role. With a set budget, we were not able to add fabric panels to the majority of the space, so we needed to work with the colors of the carpet and the partitioned walls, as well as bring in the client's colors of chrome, black and orange. The room sported tan and the carpet incorporated a grey, yellow and olive with burnt orange. That became our color palate.We mixed a sandblasted wood (tan) with cream beans, and silver succulents to pull in the room. We added black and chrome furniture and 12' tall chrome trees. To create masculine focal points, we wired in oversized light bulbs into the 12' trees. These were on dimmers to create a vintage glow. The huge trees overhead lit the space bringing warmth and interest. It looked like the trees were growing light bulbs. It was the perfect design for the clientele.
A huge chrome archway welcomed the guests into the lounge, which was set with benches and lounge furniture. We used 8' tall candle wall screens with chrome inserts to define space and cover doors. These went beautifully in the lounge. We also flanked the stage with them. To bring height in the space we brought in 7' tall chrome candle stands. We flanked bars as well as the entrance to the lounge with them. We needed huge statement pieces to create drama in a space that big.
Our Plexiglas cocktail tables with sandblasted trees for centerpieces floated through the room. Below we accented them with silver succulents and sandblasted grape wood. It was architectural and modern.
We have a collection of silver studded black club chairs, huge gothic king chairs, and some vintage black coffee tables. We accented the lounge furniture with our pieces to add spice. We worked with Chic Event Rentals to bring in black benches, lighting, bars, linens, and draping. Everyone worked closely to ensure the success of the night.
My favorite part is all of the silver succulents. I am a huge fan of succulents and at times their architecture is the perfect focal point for a space. In this situation, I needed something that was both chrome and architectural. They were perfect.
We love the rustic images that brought a sense of masculinity and art to the tables. We added the fabric patches to our boxes and bound them in twine, which acted like seams on our boxes.
We needed traffic of 700-1000 persons to get to the food, bars, and horsdourve stations without long lines, so we laid out the room to maximize the access. This was a huge priority to keep people enjoying themselves. The 12' trees were placed inside the crescent shaped food stations to make the entire event cohesive.
The party was hopping with a rockabilly band CHOP TOPS and DJ. We stayed and partied throughout the night. We had a great time. Thankfully Hogar loved it. The guests were intrigued and enjoyed themselves. We can't wait until next year.
FLORAL DESIGN | A S I E L D E S I G N
EVENT DESIGN | A S I E L D E S I G N
VENUE | the santa clara convention center
PHOTOGRPHER | tehillah de castro photography
LIGHTING & DRAPING | chic event rentals
LOUNGE FURNITURE & BARS | chic event rentals

You might like: