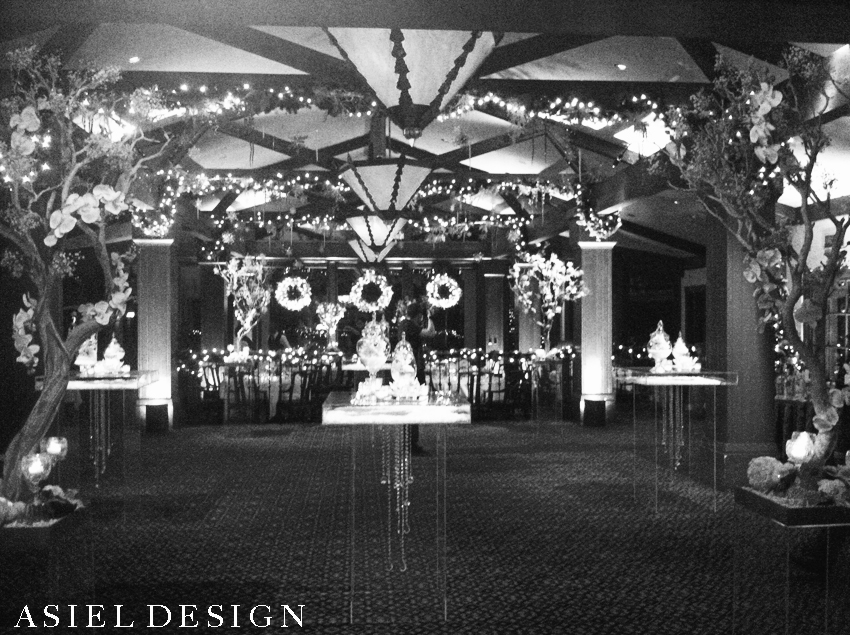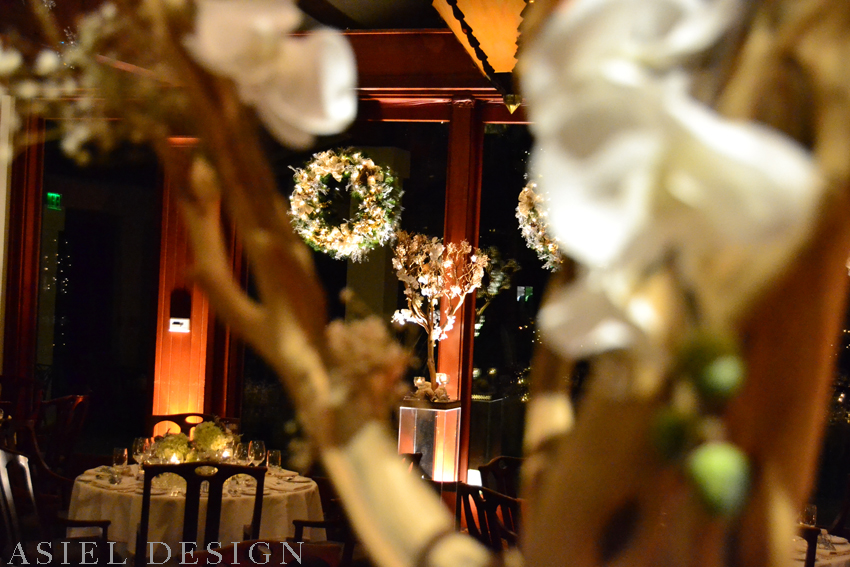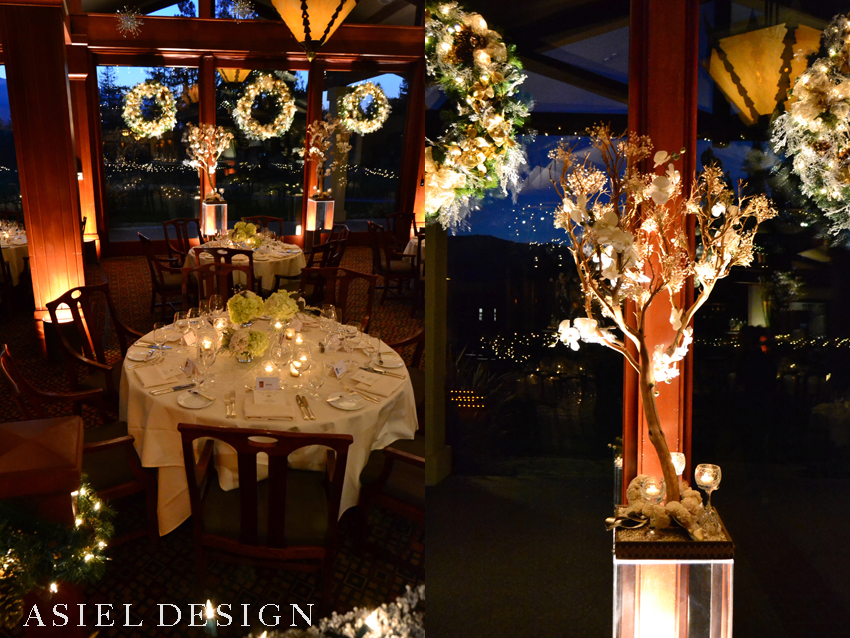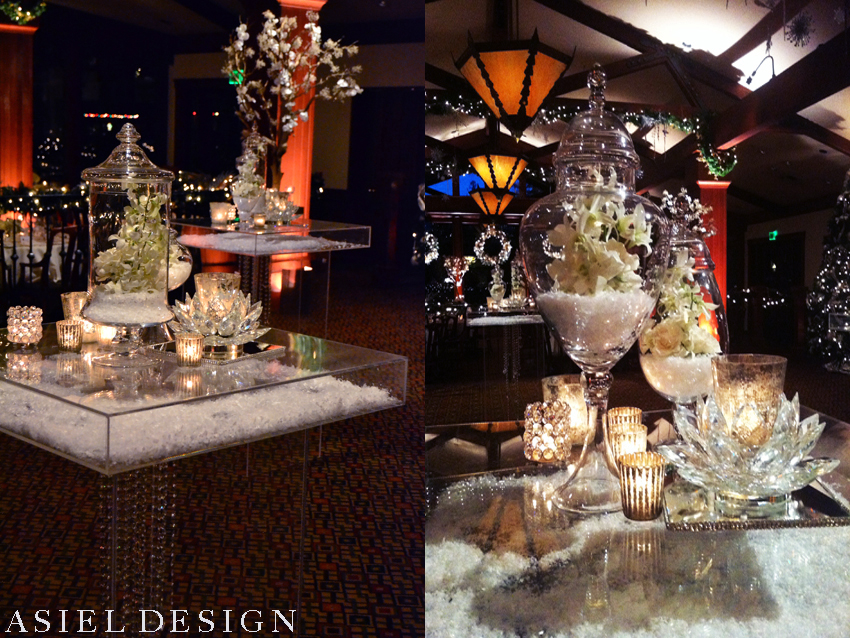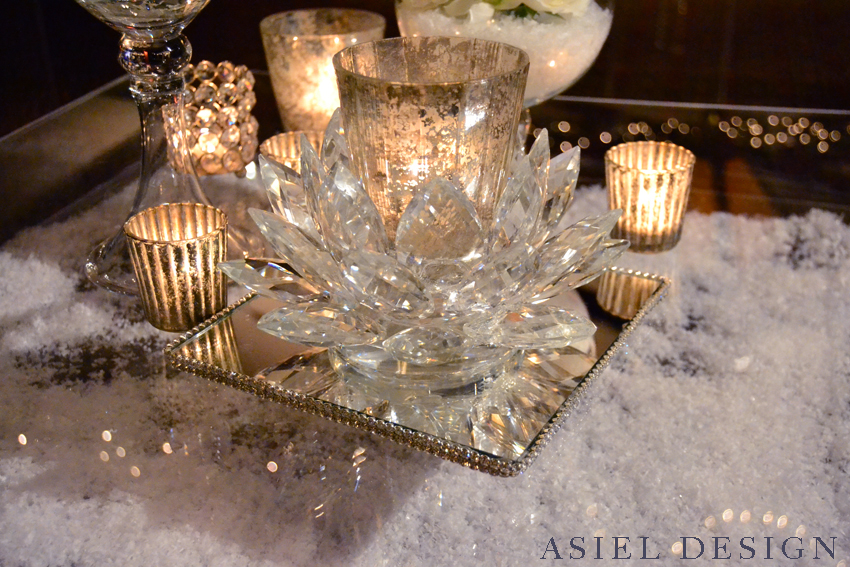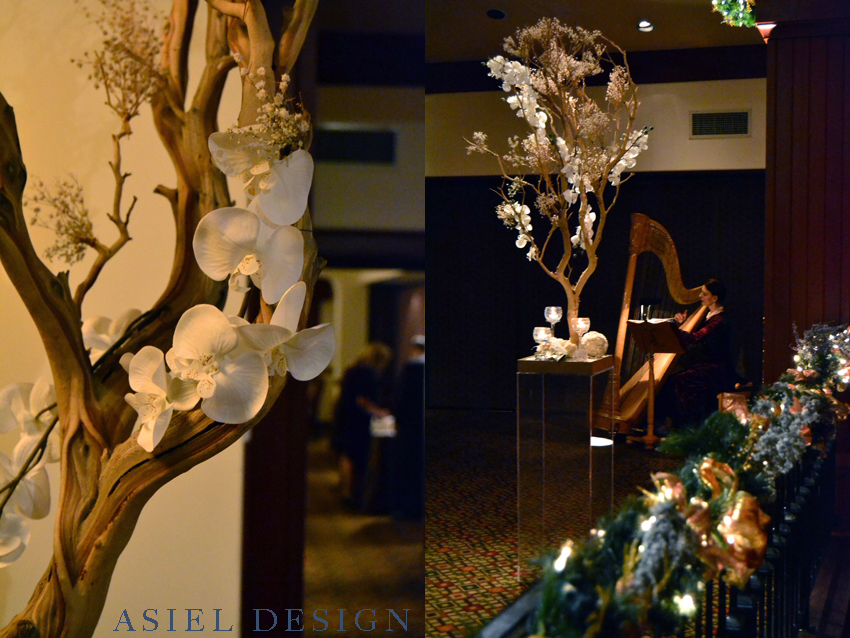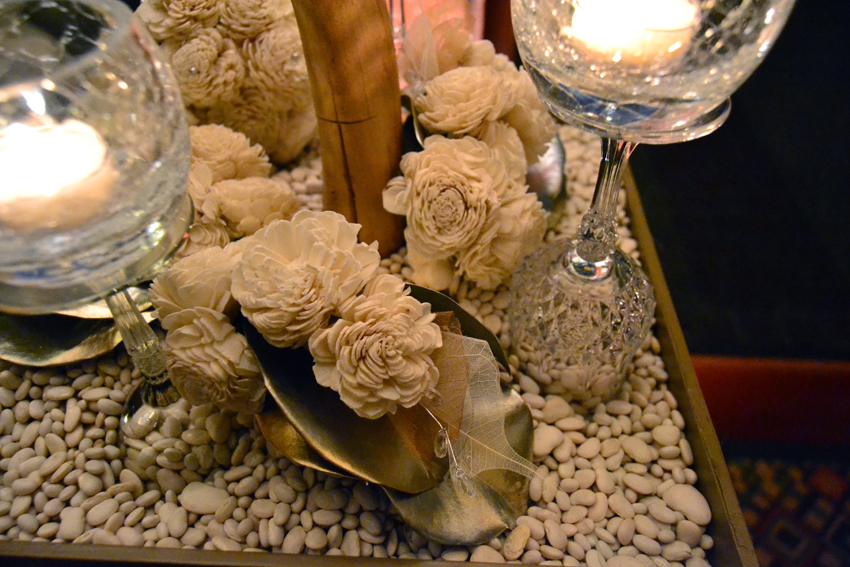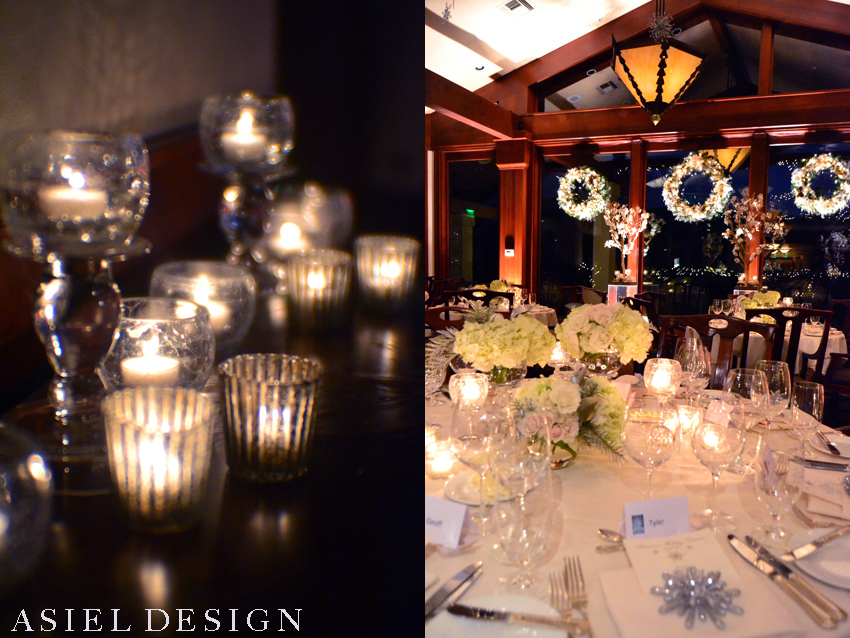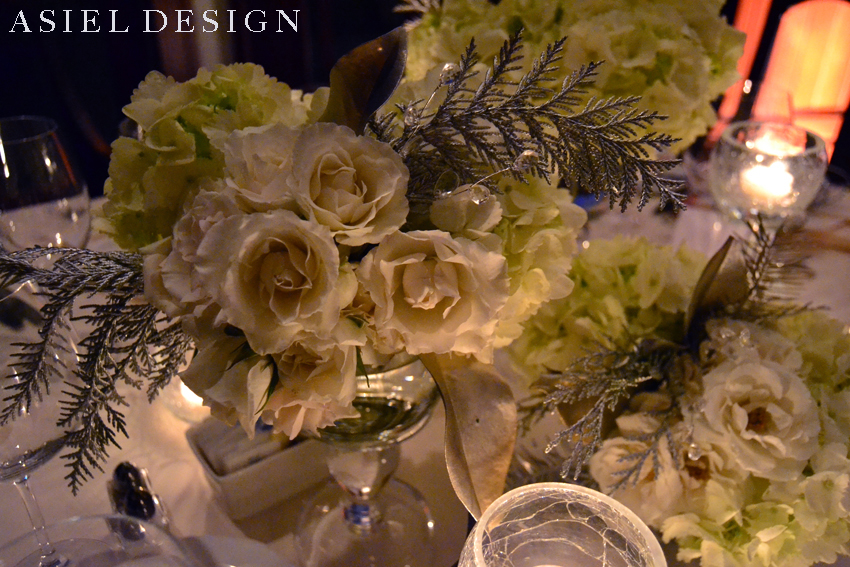 We love working with Tyler over at Litinomics!  We had the pleasure of working with her last year for their company Christmas party.  This year she called us to hold the date early.  We knew we would plan it later in the year, closer to Christmas, once she had an idea of the logistics.
With a winter wonderland theme, we needed to make a gorgeous lodge into a colder winter space.  We went back and forth with design concepts. In the end, having a wood toned element really brought the venue to life.  We settled on a winter, woodsy wonderland.
The elves got to work, wiring the flowers, glossing the leaves, and prepping the candles.  Snow was brought in to fill the acrylic tables and apothecary jars.  Jewels sparkled in the flowers between the mercury colored pine.  Mercury candles filled the tables and sparkled throughout the room.
The Los Altos Country Club is a beautiful space.  It did not need to be covered up, it just needed to be enhanced with our woodsy winter wonderland style.  We added some up-lights to the room and worked with their existing lighting to enhance our designs.  The staff was helpful and friendly.  We loved our time there.  The centerpieces were low so that the guests could easily communicate over them.  Soft puffs of hydrangea were accented by various mercury painted pines and magnolia leaves.
As the guests entered the room, they were greeted with appetizers, ambiance and beautiful harp music, played by Robin Chudy.  Tyler created a wonderful space for her guests.  We are so glad to be working with her.  The lights, the music, and the snow created a space for laughter and a Holiday spirit.
FLORAL & EVENT DESIGN  |  A S I E L  D E S I G N
VENUE  | los altos country club
PHOTOGRAPHER  |  greg brock
HARPIST  |  robin chudy

You might like: