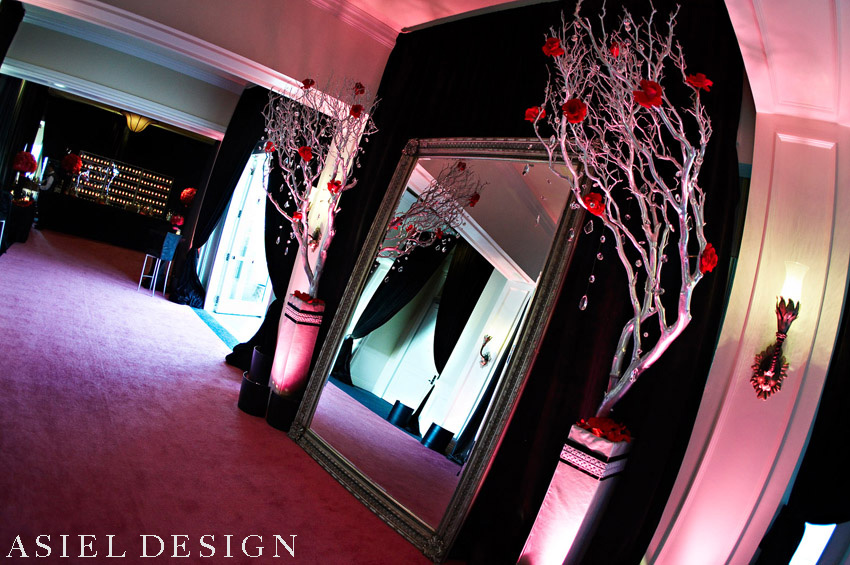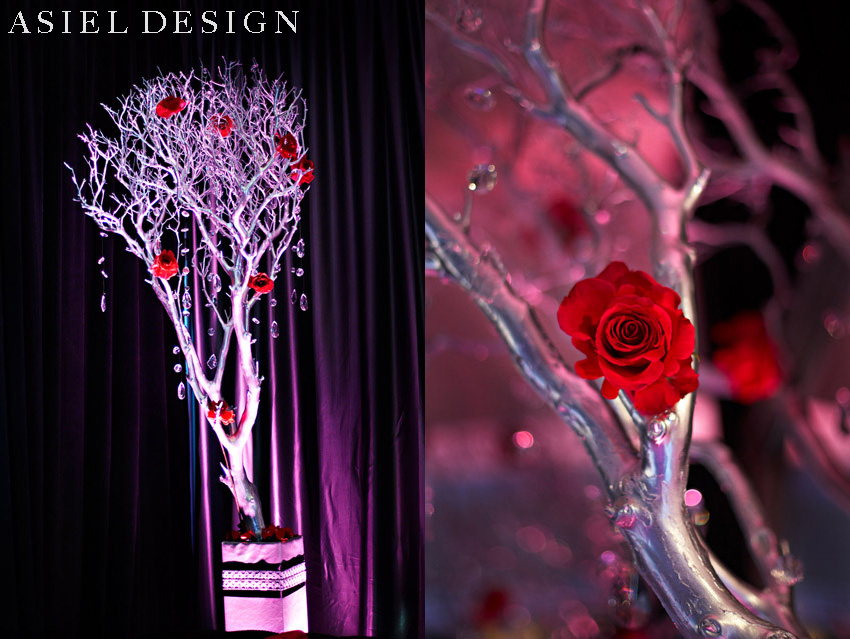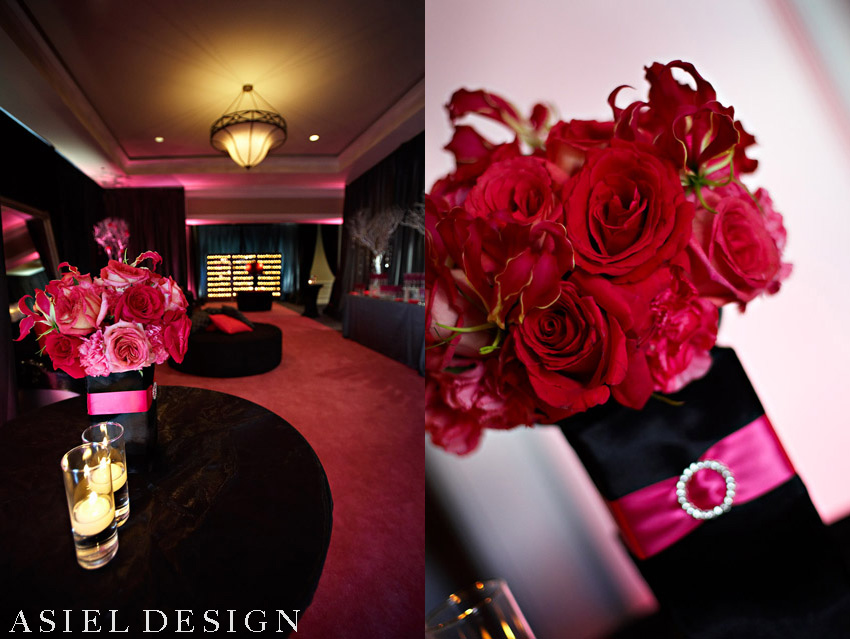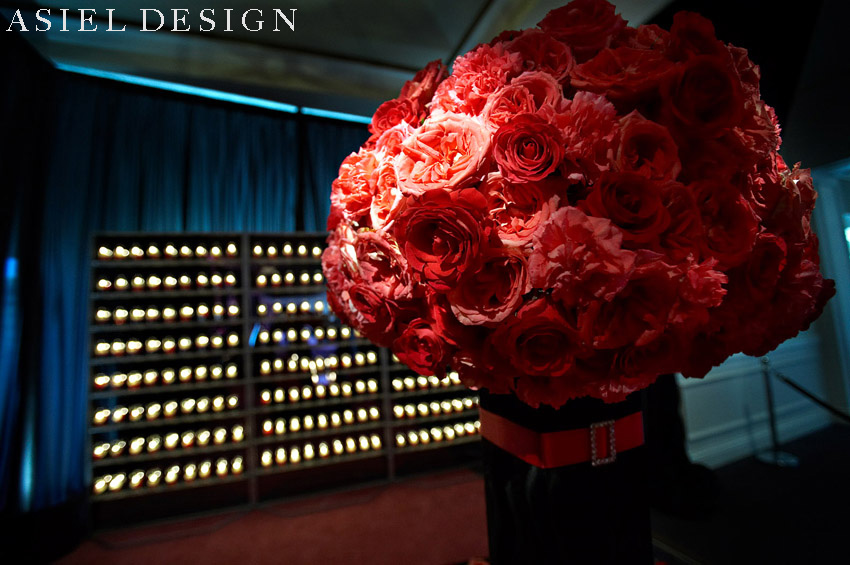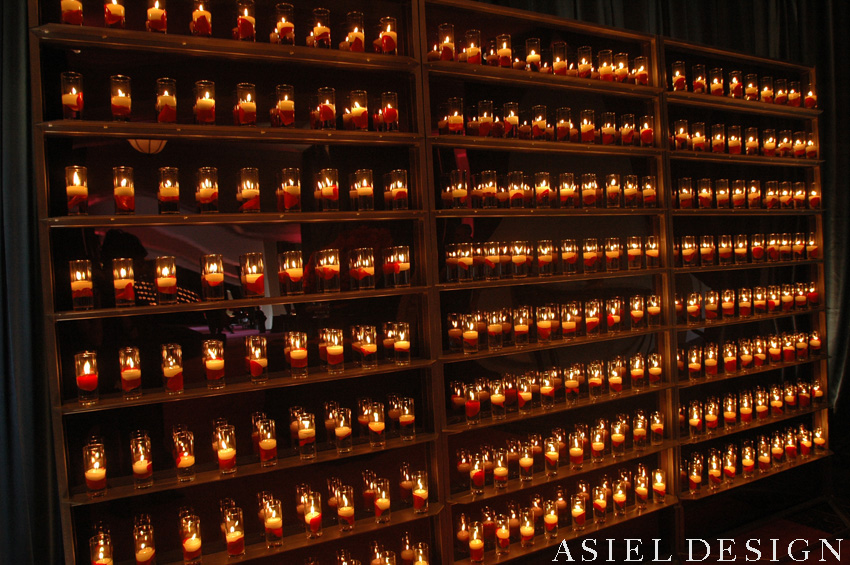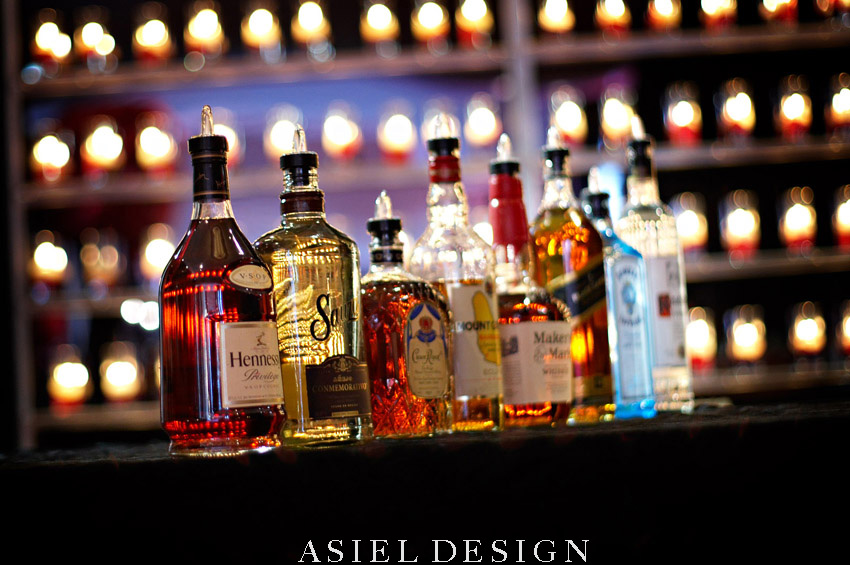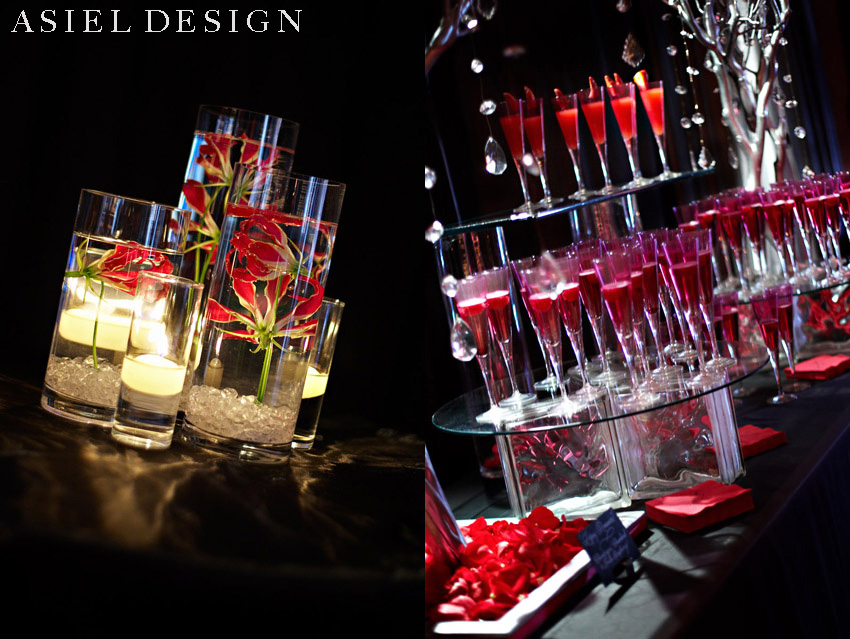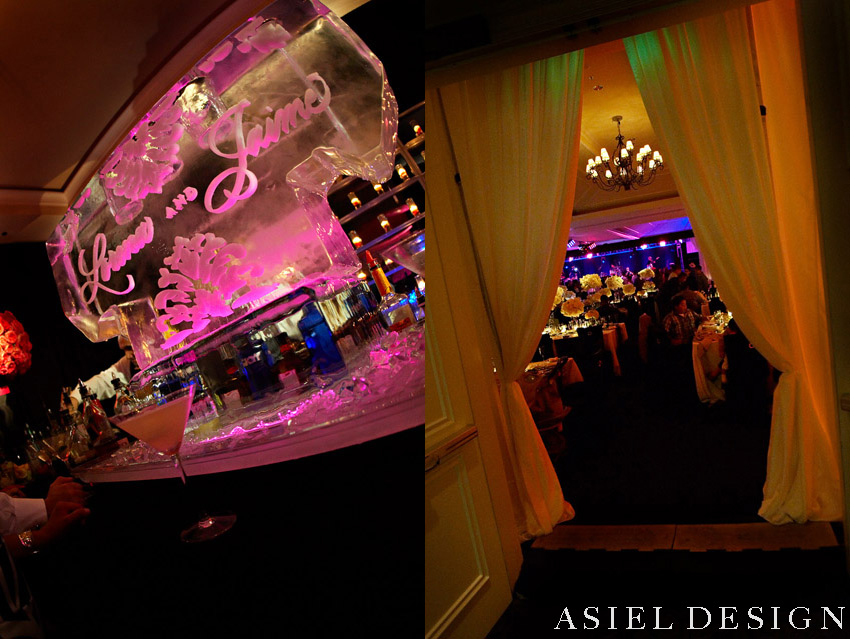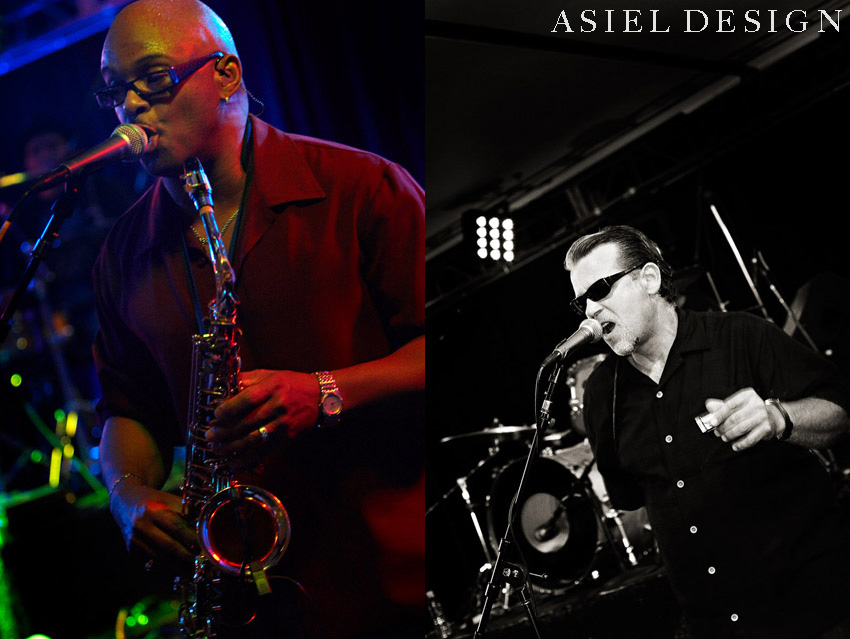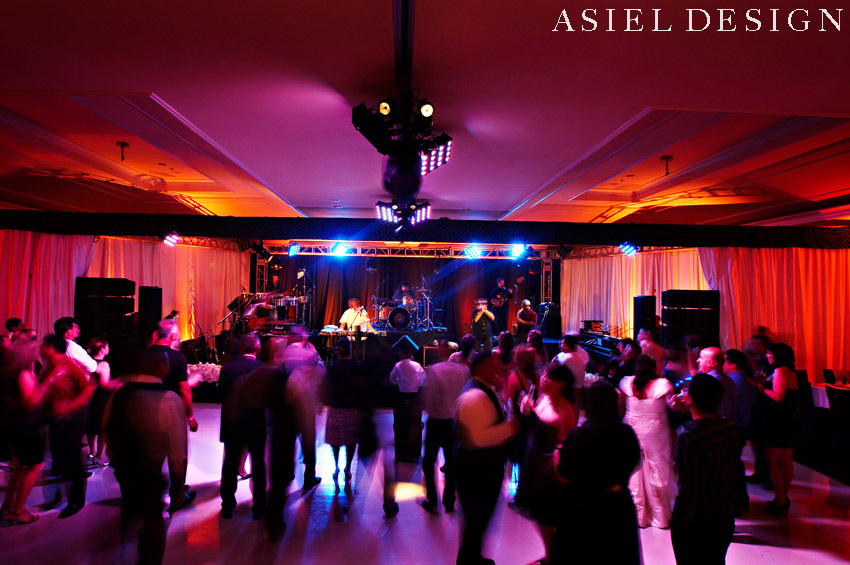 Lorena and Jaime's cocktail hour was a world apart.  After an elegant winter blossom ceremony, the guests were ushered to a sultry cocktail lounge.  It had been transformed from a classy hotel foyer into a fantasy lounge.  Over sized ottomans, velvety sofas, trees dripping in crystals with magenta blooms, walls of candles, and raspberry Champaign greeted the guests as they walked in.  We wanted the guests to escape, relax, and feel ready to party.  It definitely worked.Gloriosa lilies are one of my favorite flowers.  They have a dance to them.  They seem to be arching, reaching, bending and posing.  I submerged them in water to give a sense of space to dance in.  I love how the candlelight is such a key focus in this design.  The light reflects off of the glass and crystals to bring a sparkle and elegance to the night.  I wish I had a before photo.  The space was a grayish blue with lots of windows.  We all worked hard to change the environment.  It created a special feeling for the wedding as the guests forgot where they were.
We placed a petal in each of the candleholders below the votive.  This created a spot of magenta that when multiplied was extremely impactful.  I am a lover of details.  They make all the difference.
What ideas do you have to help the guests let loose and have a good time?
Wamly,
Linnae Asiel
FLORAL DESIGN  |  A S I E L  D E S I G N
PLANNER SYLIST |  rebecca reategui
EVENT DESIGN  |  Rebecca Reategui in partnership with Asiel Design
VENUE  | ritz carlton half moon bay
PHOTOGRPHER  |  geoff white photography
VIDEO |  avr films
TENT & LIGHTING  |  classic party rentals

You might like: