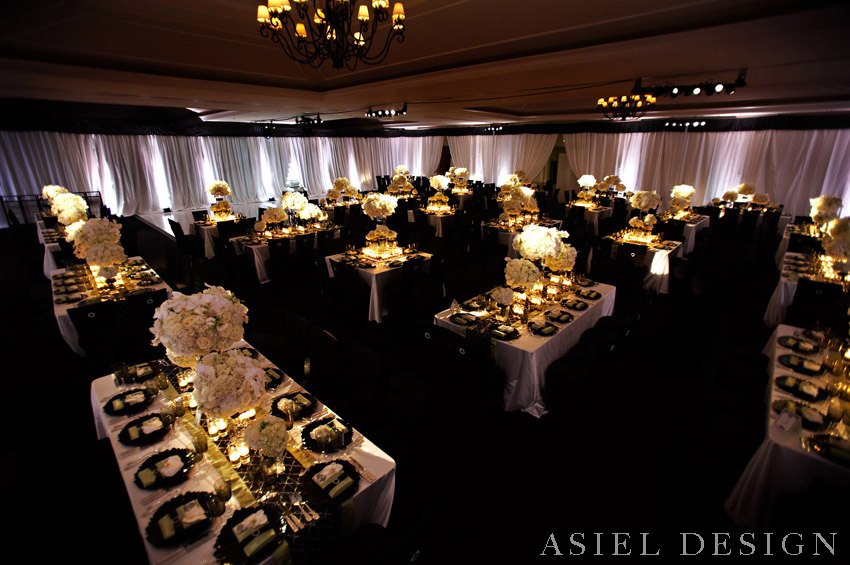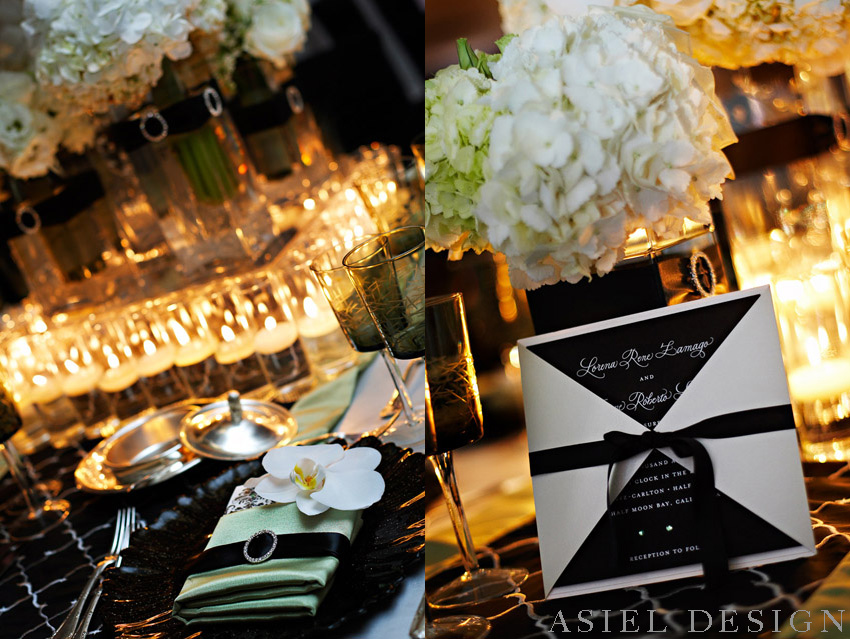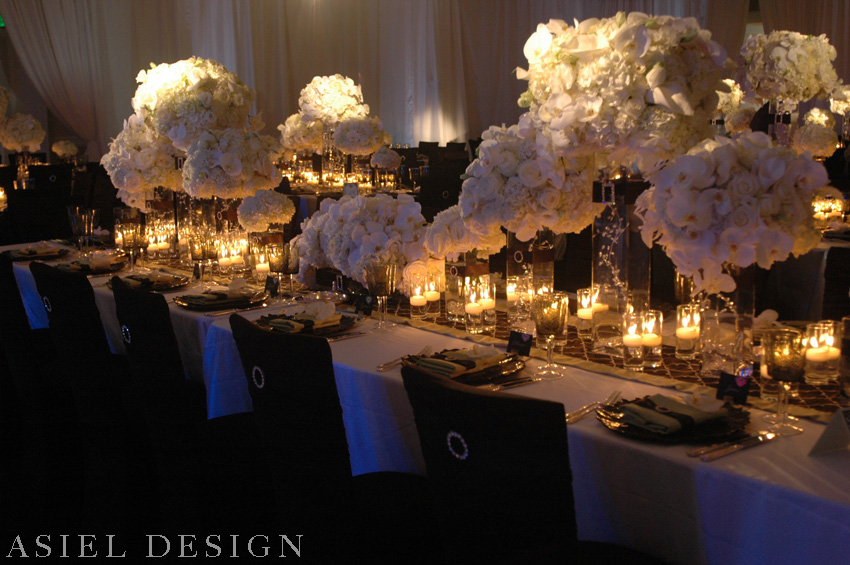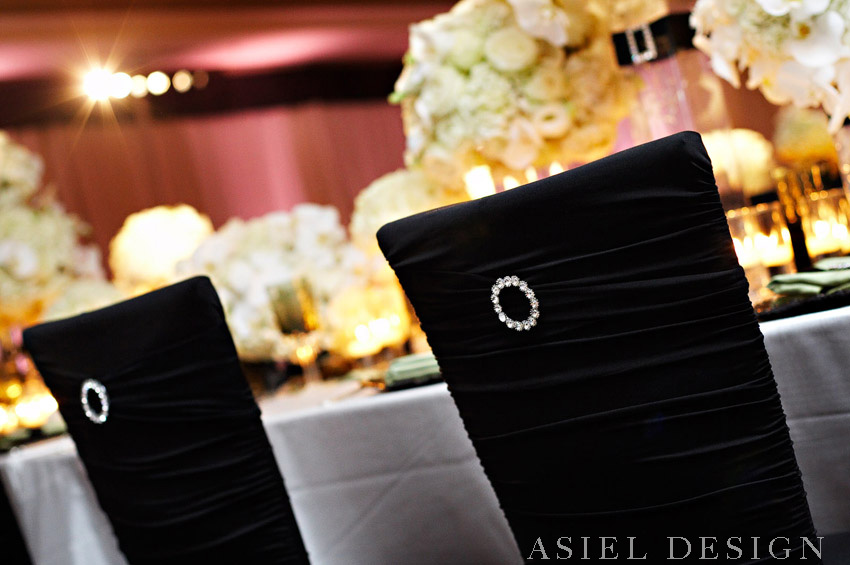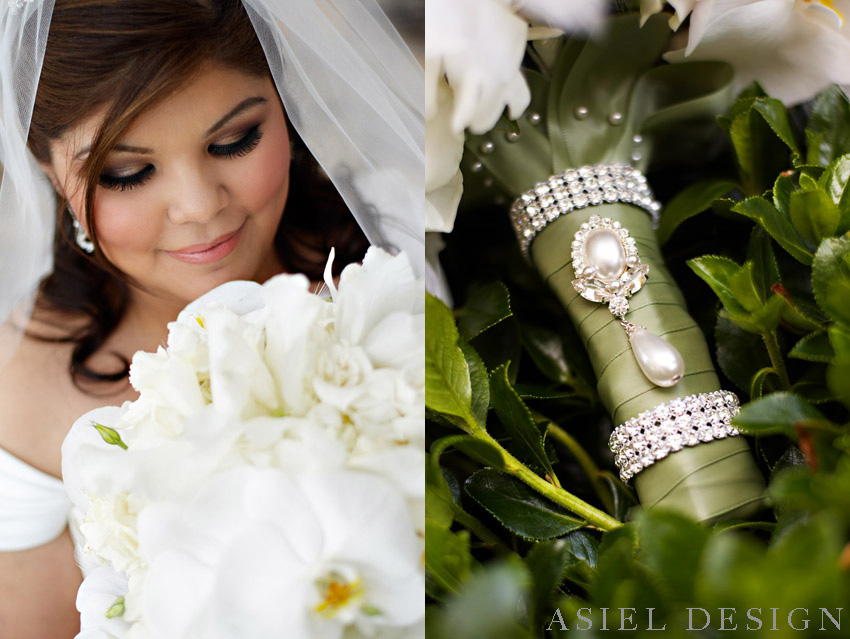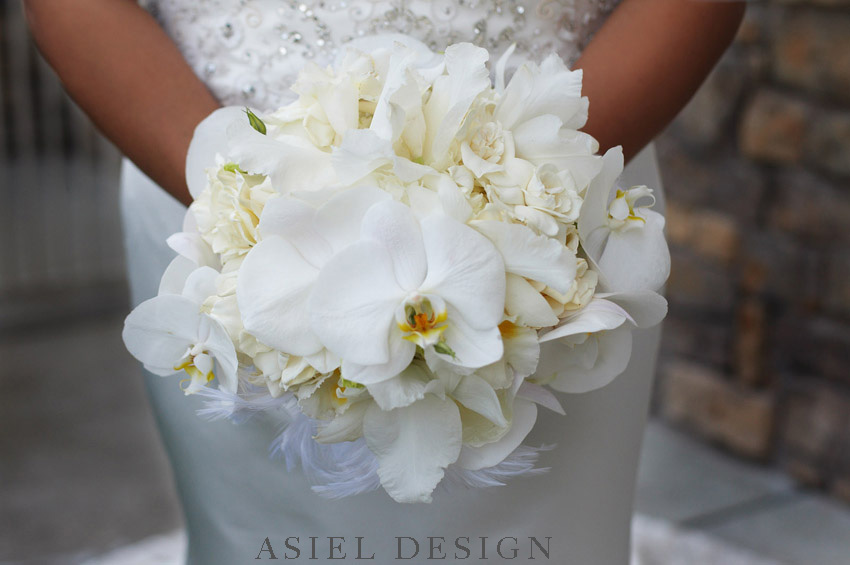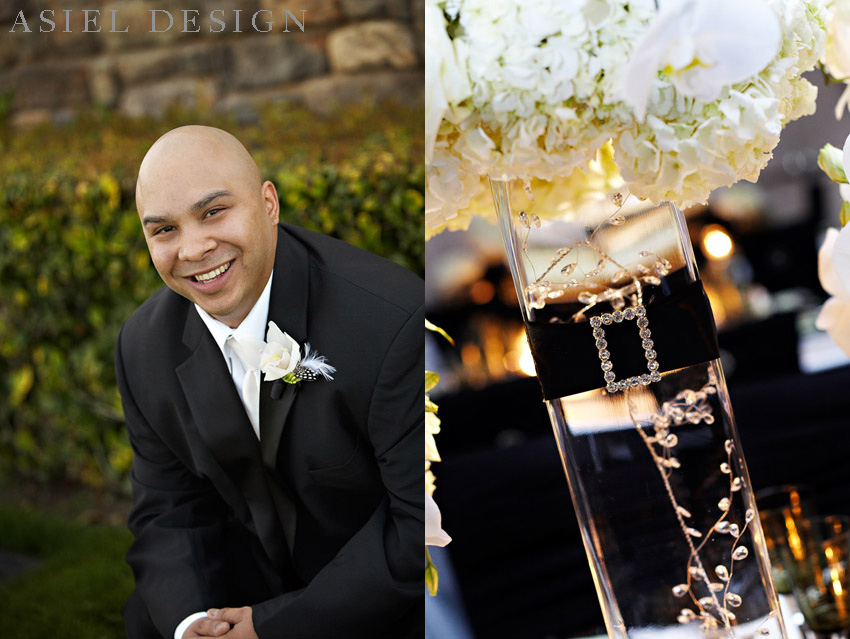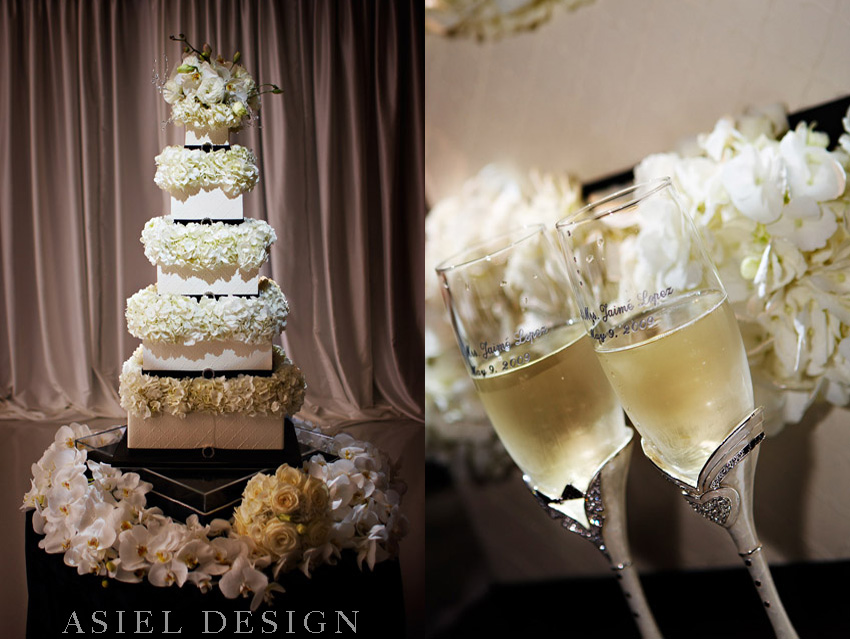 A reception fit for a princes was laid out for Lorena and Jaime's guests to enjoy. The room dripped with opulence and drama. We set a combination of King tables and square tables throughout the space. Several oversized arrangements floated above the tables suspended on glass vases filled with crystals. The style was modern and warm with romantic tones.Broaches were brought in through the vases, the napkins, and the chairs. Phaleonopsis orchids, Polo Ecuadorian roses, and ivory hydrangea were the focal flowers. We created various combinations of flowers to give a feeling of movement and variety. Acrylic risers surrounded by candles gave height to the square tables. The guests were overwhelmed and delighted as they walked in.
The cake also was set on an acrylic riser. I have never seen so many orchids on one cake. It looked like an extension of the frosting. Pillows of hydrangea separated the cake and gave it a dreamlike state.
The guests were amazed as halfway through dinner, a curtain opened to reveal WAR on stage. The crowd was in an uproar. War is a funk band that has been around since the 70's. "Low Rider", "Spill the Wine", and "Why can't we be friends?" are a few of their hits. The guests sang along as the band rocked out the stage.
I love how they chose to surprise their guests with the entertainment. It kept it interesting and built momentum. Sometimes a wedding can be so formal that there isn't room for fun. This was a great combination of style and fun. The last two posts were focused on their ceremony and cocktail hour. Looking back at the three events all in one day… is a beautiful display of how this couple continued to mix it up, surprise their guests, and truly party. The night was finished with dancing and an after glow complete with sliders and fries.
FLORAL DESIGN  |  A S I E L  D E S I G N
PLANNER SYLIST |  rebecca reategui
EVENT DESIGN  |  Rebecca Reategui in partnership with Asiel Design
VENUE  | ritz carlton half moon bay
PHOTOGRPHER  |  geoff white photography
VIDEO |  avr films
TENT & LIGHTING  |  classic party rentals

You might like: