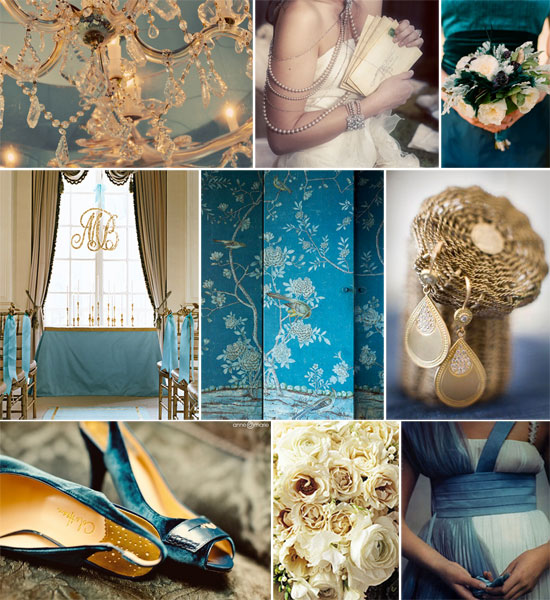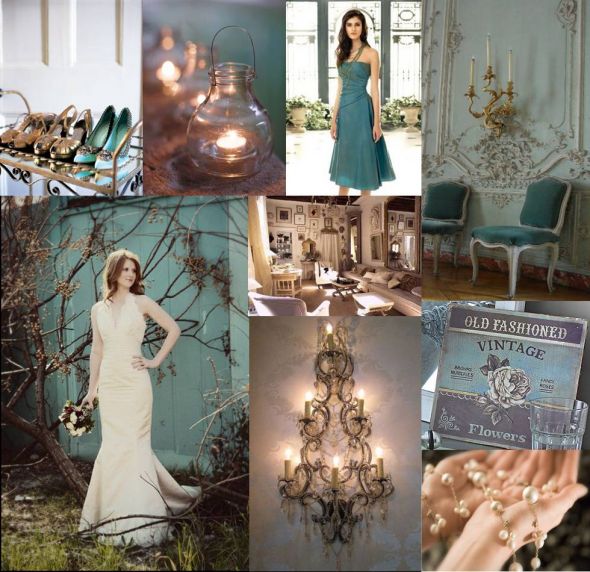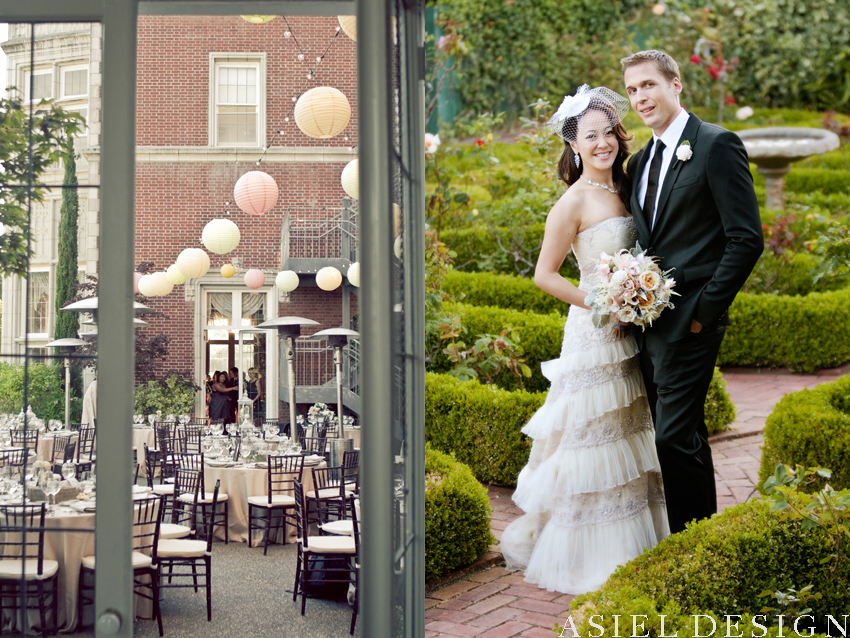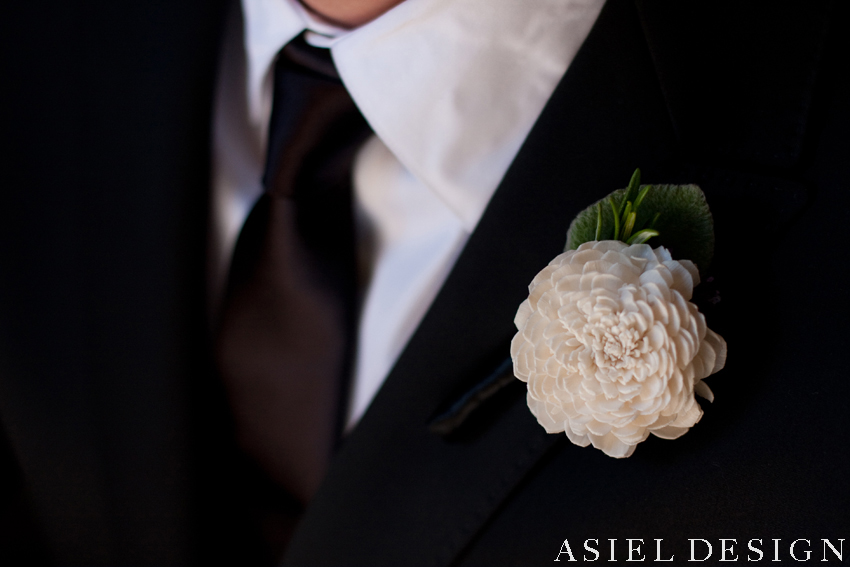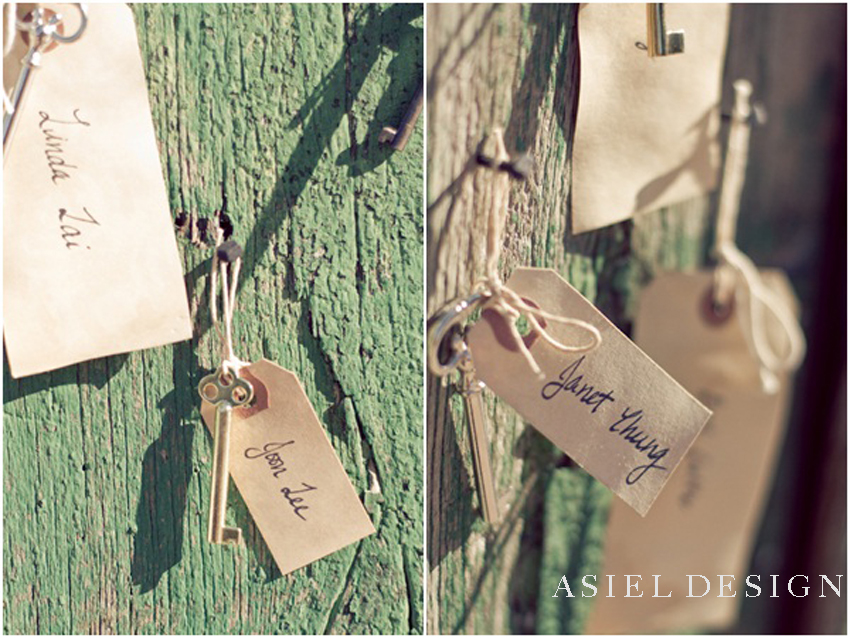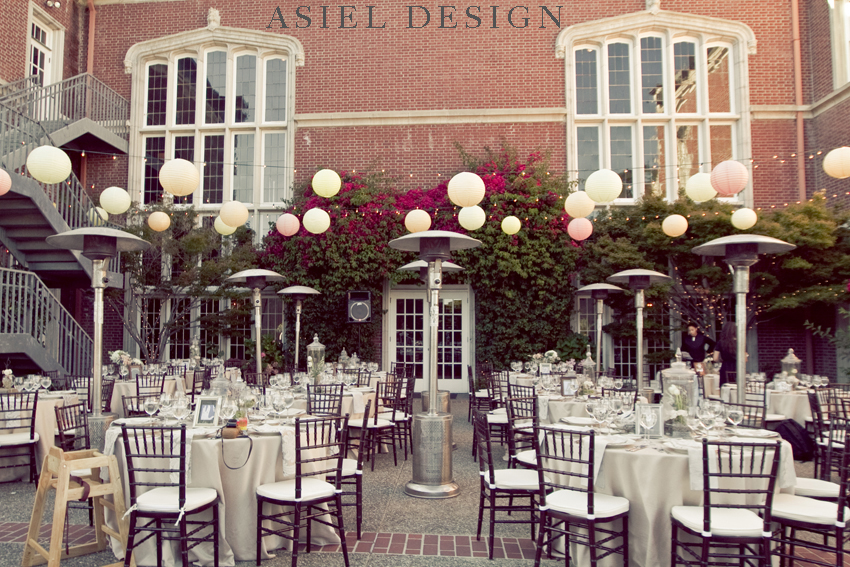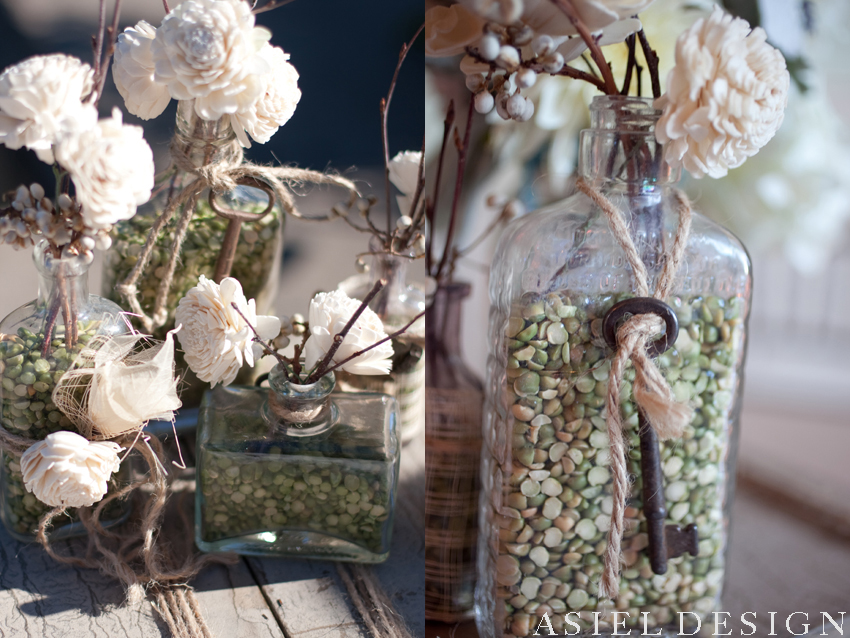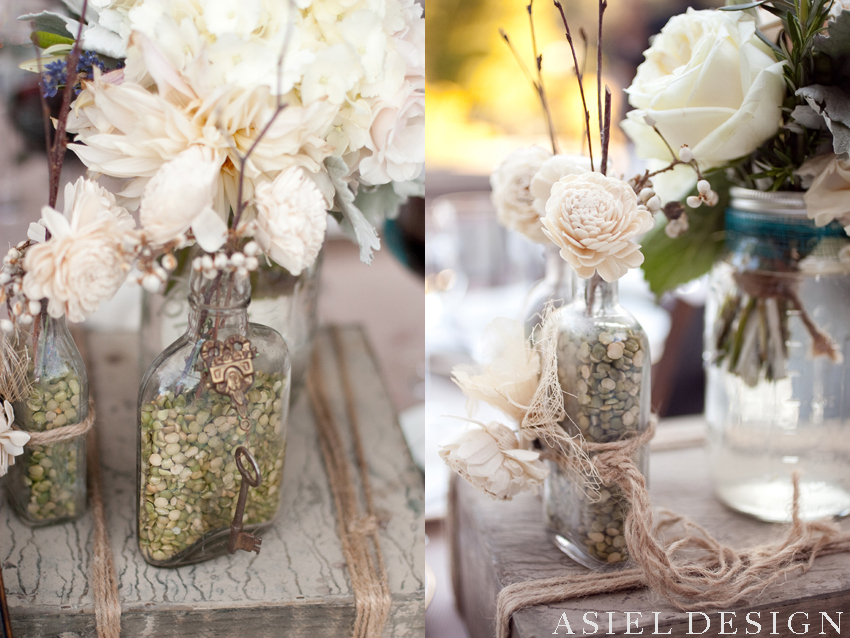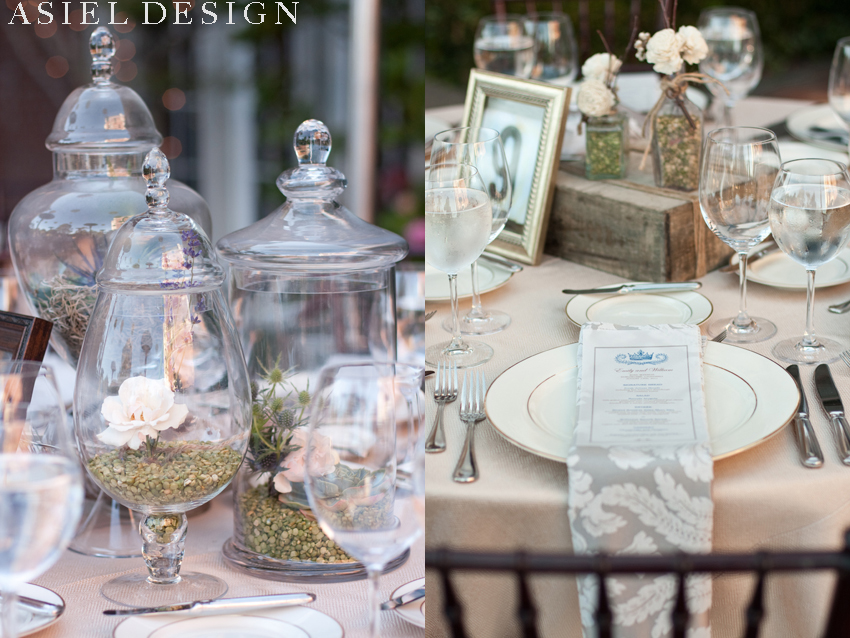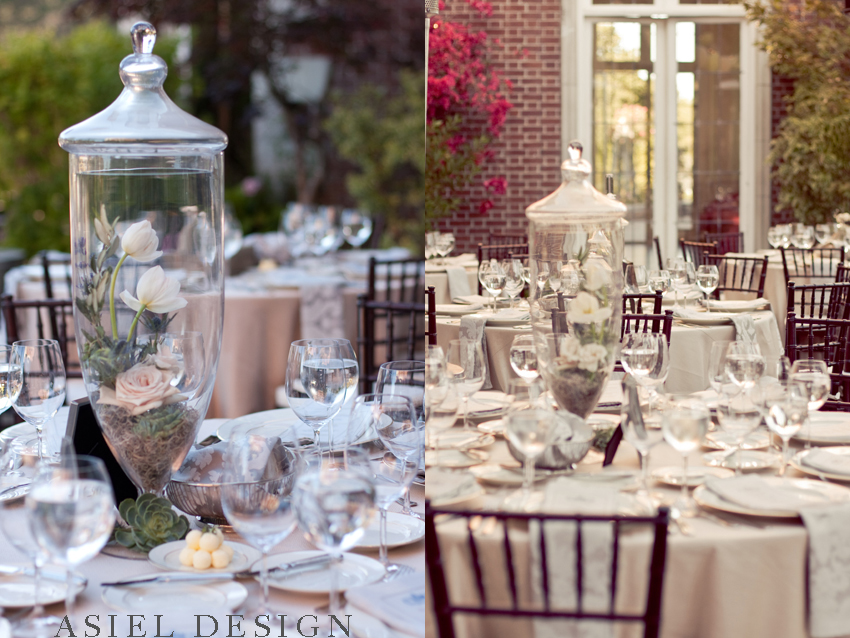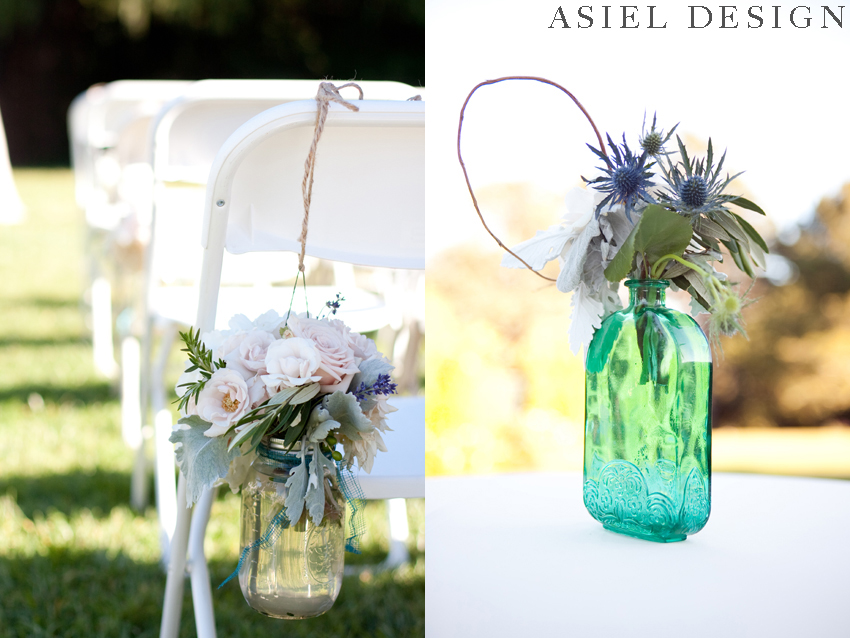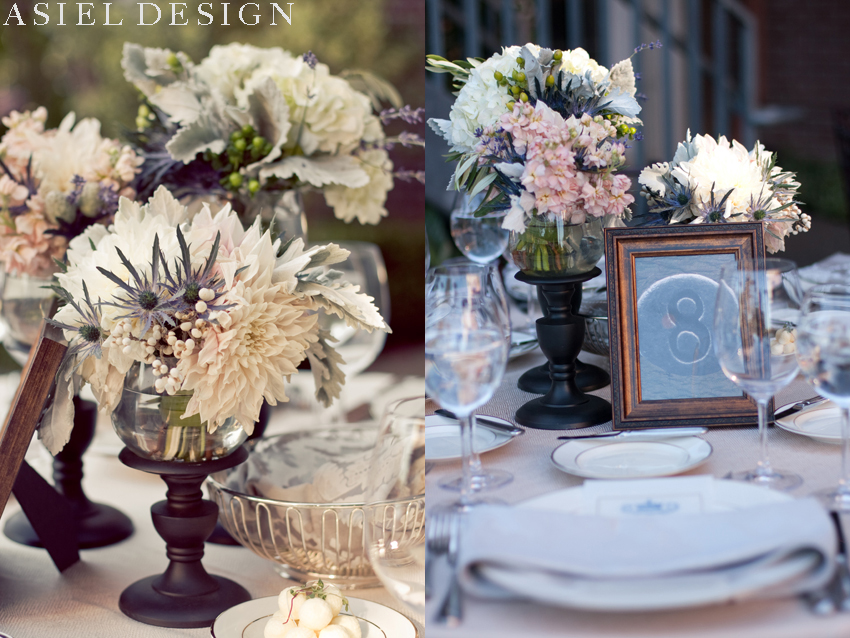 Emily is an inspirational bride! She worked with Lauren from
Downey Street Events
to create her style and sourced some beautiful design boards. When she came in for a consultation, I was enamored with her design board. It was feminine and vintagy. One of our photos from
Love Letters
(a design we did last year) was incorporated in it. How can you not be inspired? Deep turquoise, sandy beige, and chocolate were her main colors. Then she added soft blushy peach, sage green, French lavender, and silvery grey in with the flowers.
We wanted to create a feeling that went wit her board. We also wanted to bring in a French, Glam, Vintage, Fluffy, and Romantic style. The rest was easy. I think the surprise is how "Green" it ended up being. We were able to reuse design and incorporate them into some fresh pieces. The jars of green split peas with the twine, skeleton keys, or wood-flowers are elements that we created once and can rent to various clients. This keeps the design affordable and unique as well as giving your wedding a greener approach.
We focused on large dahlia blooms, then continually used French lavender, dusty miller, and an antique style garden rose for continuity. The vintage bottles, mason jars, dried wood-flowers, and twine brought in our vintage effect.
With such a beautiful location, at the
Kohl Mansion
, she really could down play the centerpieces. I love how the lanterns enclose the space and add a glow to the night.We used our antique wooden doors to hang their place card holders on. There was a lot of love put into the wedding. We were truly impressed by Julie Mikos' images. She captured the style of the story board and design pieces elegantly.

You might like: