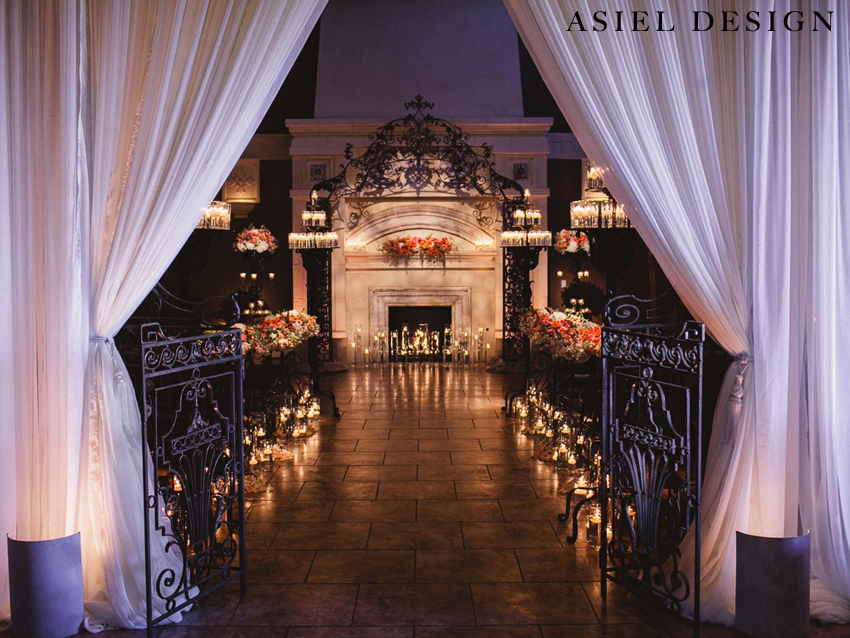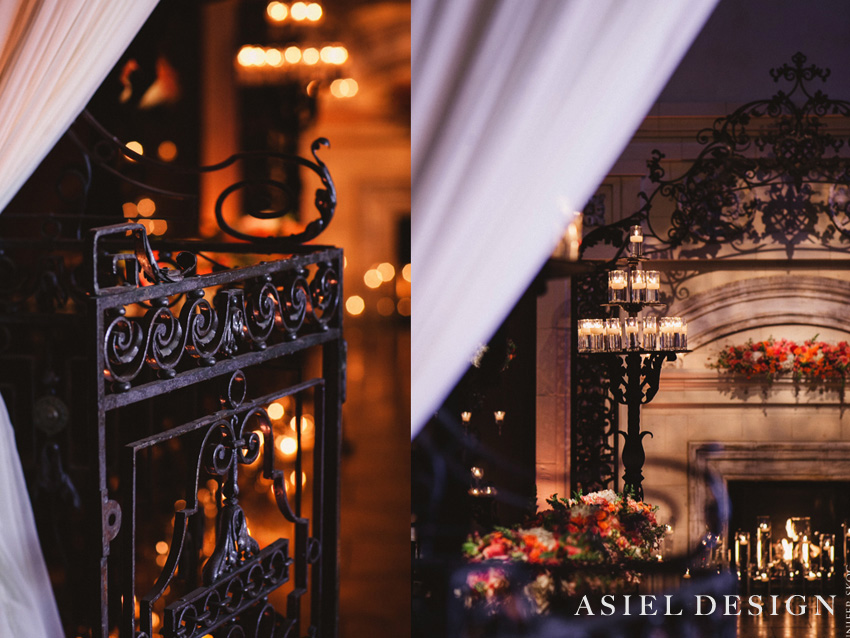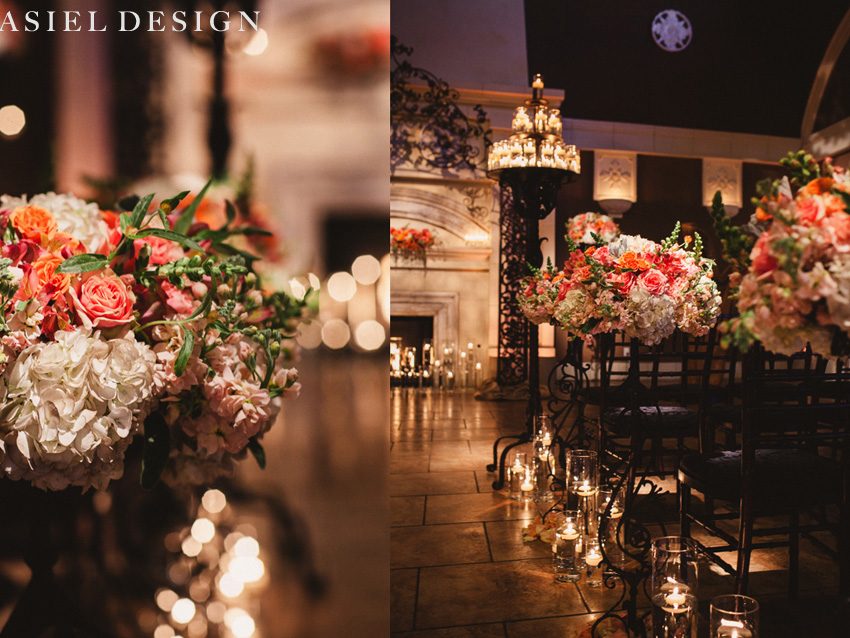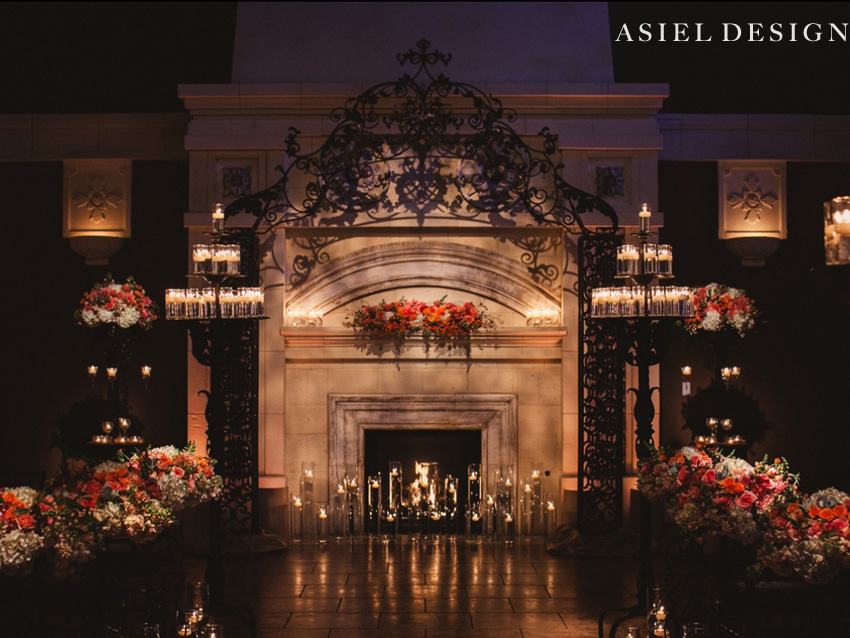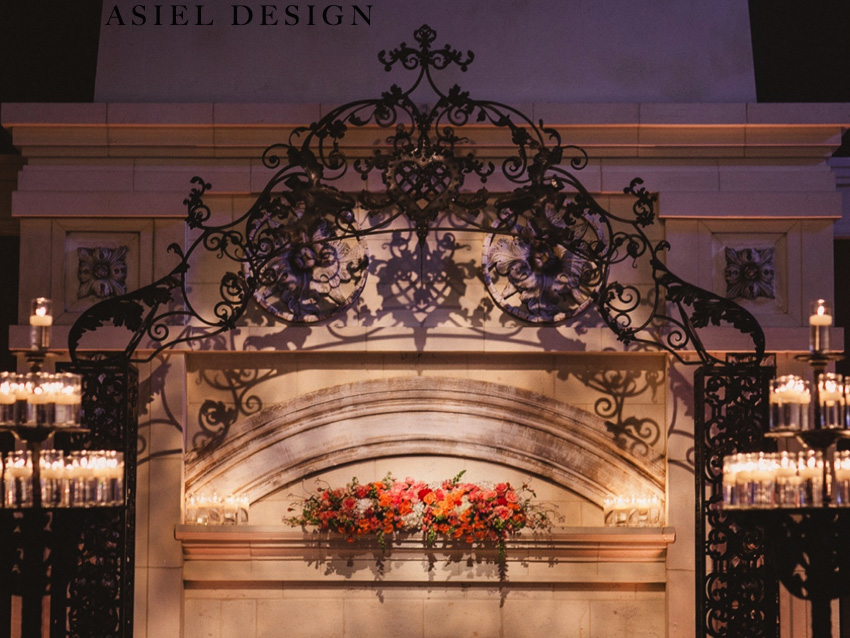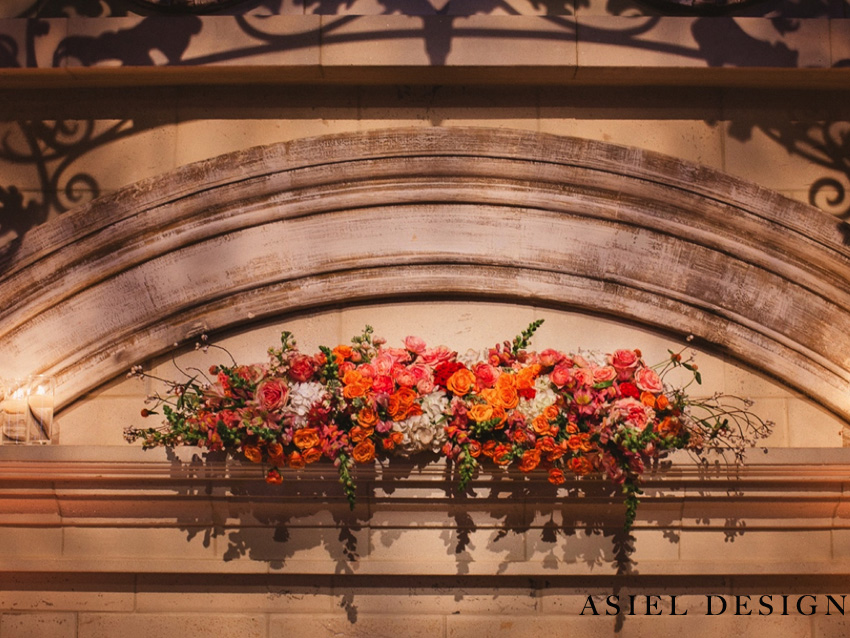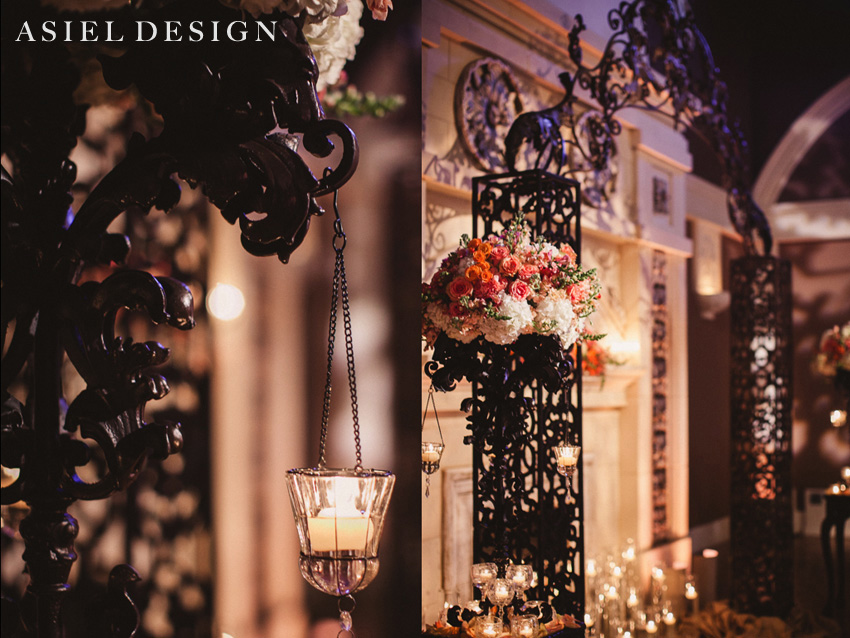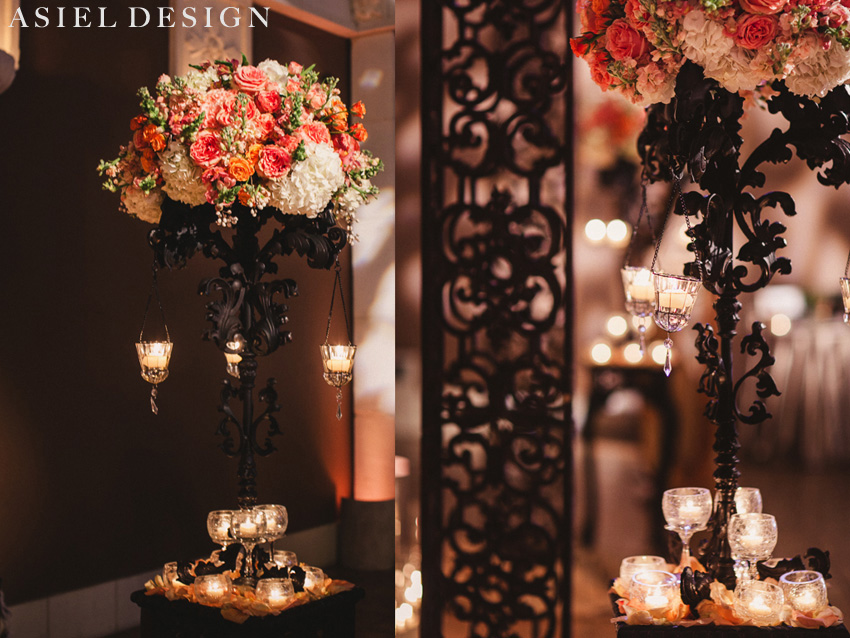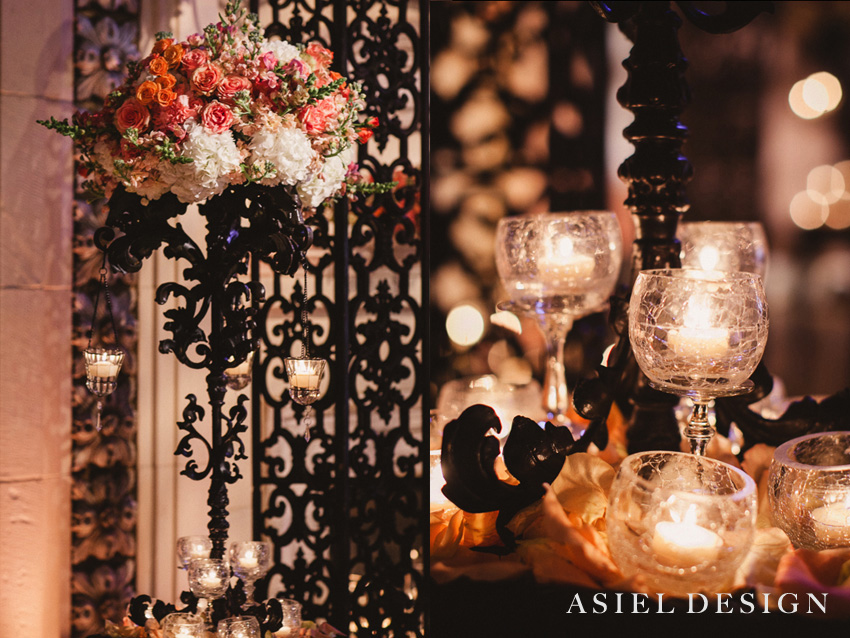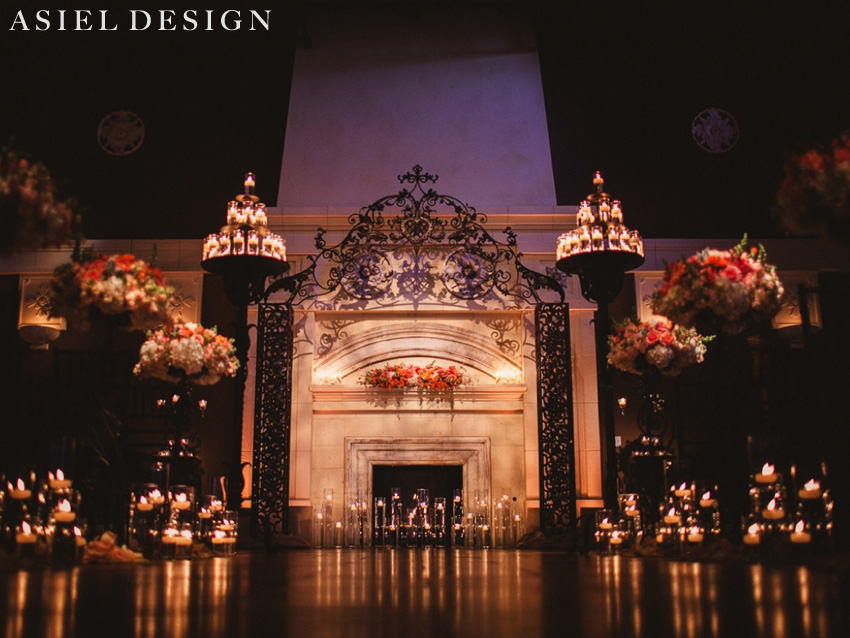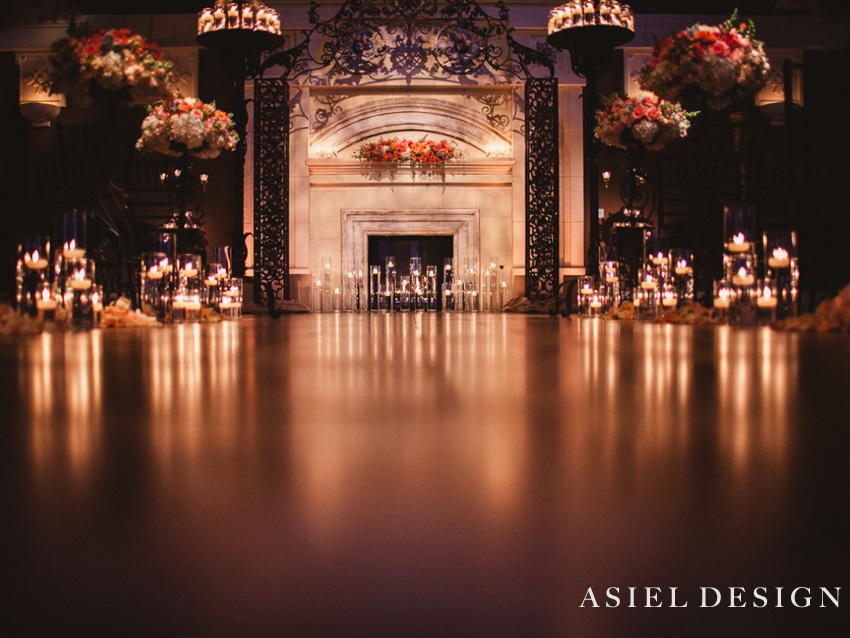 Casa Amore is
Casa Real
and
Palm Event Center
's annual showcase for their clients. It's a time when both venues invite their most trusted event professionals to come and showcase their services to prospective clients. In years past we have not been able to participate because of conflicting schedules, so this was our first year doing Casa Amore.This event was one of the best bridal events that I had been to in years. The Casa Real and Palm Event Center staff did a fabulous job hosting this year's event and the designers that showcase seemed to spare no expense in their design. This year Asiel Design was given the coveted Amber Room. We were linked up with some of our favorite event professionals like
Enhanced Lighting
,
Wildflower Linens
and
Jen's Cakes
.
So our vision for the Amber Room was to design it as if it were an actual event to view. In doing this half of the room was set up as a ceremony (as pictured above) and the other half of the room was set up like a reception area, which will be next week's blog posting. (Be sure to check back as the design is cohesive yet different).
For quite some time now I have wanted to do a photo shoot in the Amber Room that utilizes a lot of our wrought iron that I custom designed. In so many ways I have thought that this old world space would be a great spot to showcase old world wrought iron. However the difficulty in bringing the wrought iron into this showcase was that Linnae and I had already agreed on a glamour look for the reception area. So the first design that we had slated for this ceremony space also echoed a glamour feel.
Even though we had agreed on a glamorous ceremony, something just did not sit right with me. I felt like I was not designing from the heart in regard to the glamour ceremony design and a few days before the event I pushed to get the wrought iron design elements incorporated into the ceremony area. To be honest it was a complete redesign of the ceremony days before the event and we were not sure how it would all turn out.
So what did the ceremony design consist of? The gates at the entrance of the ceremony were 19th century church gates that were imported from France. We lined the isle with enclosed candles and iron stands floral arrangements. We also added our taller Firenze candelabras up the isle for added drama and height. The Amber Room's fireplace was embellished with our custom oversized Archway and was flanked with our Lion Stands and oversized floral arrangements sitting on top.
Linnae did a great job creating a vibrant color scheme for the floral design that I had not seen done before. She utilized orange, persimmon, cream and white flowers. It was very sophisticated and fresh look. Another aspect of this design that we are very proud of is how the floral designs could be used twice. All the floral designs that were at the ceremony were designed to be used in conjunction with the reception design. In other words if this was an actual event the isle flowers would move into lower centerpieces and the larger flowers on top of the lion stands (on either side of the archway) would be transferred in to taller centerpieces. It's a trick that we have used some time to create value for our clients.
In the end it all worked out and looked great. The room had a sense of romance to it and I couldn't tell you how many brides and grooms poked their head inside the ceremony area and said; "That's what I want for my wedding." It felt good to hear that because we took a risk on the change and ultimately our art connected with people. And that's all we could ask for.
Again check back next week to see how ceremony design flows with the reception.
-Jon Asiel
FLORAL & EVENT DESIGN  |   ASIEL DESIGN
LIGHTING & FABRIC DRAPE  |  enhanced lighting
PHOTOGRAPHY  |  jen skog photography
VENUE  |  casa real
You might like: