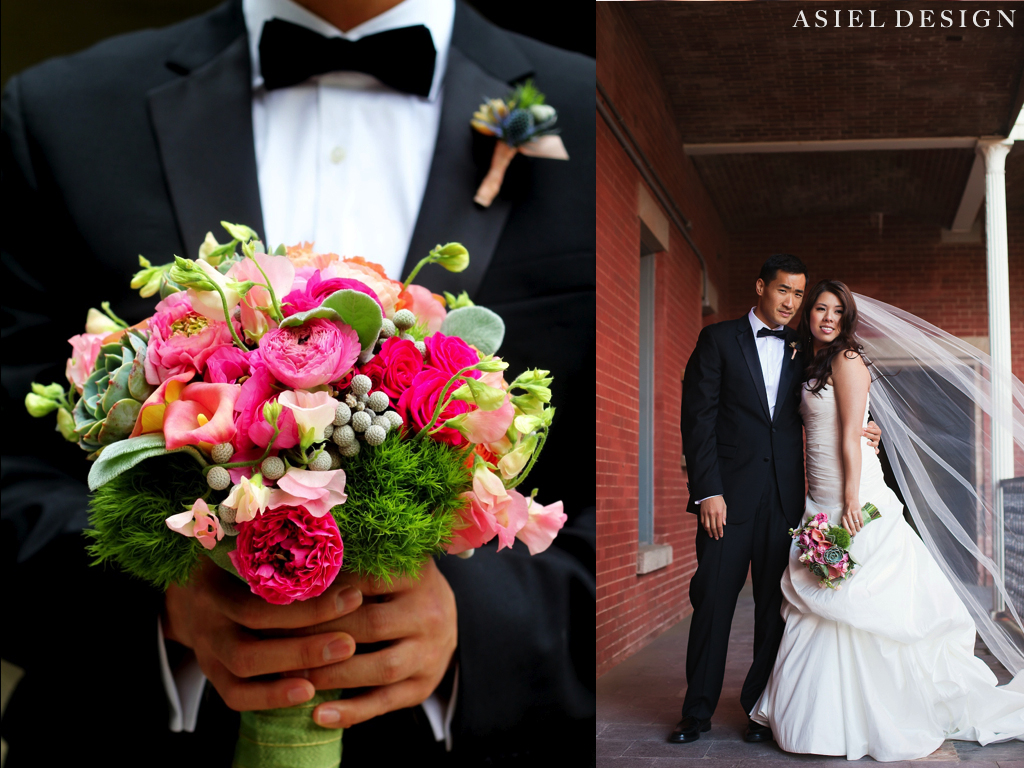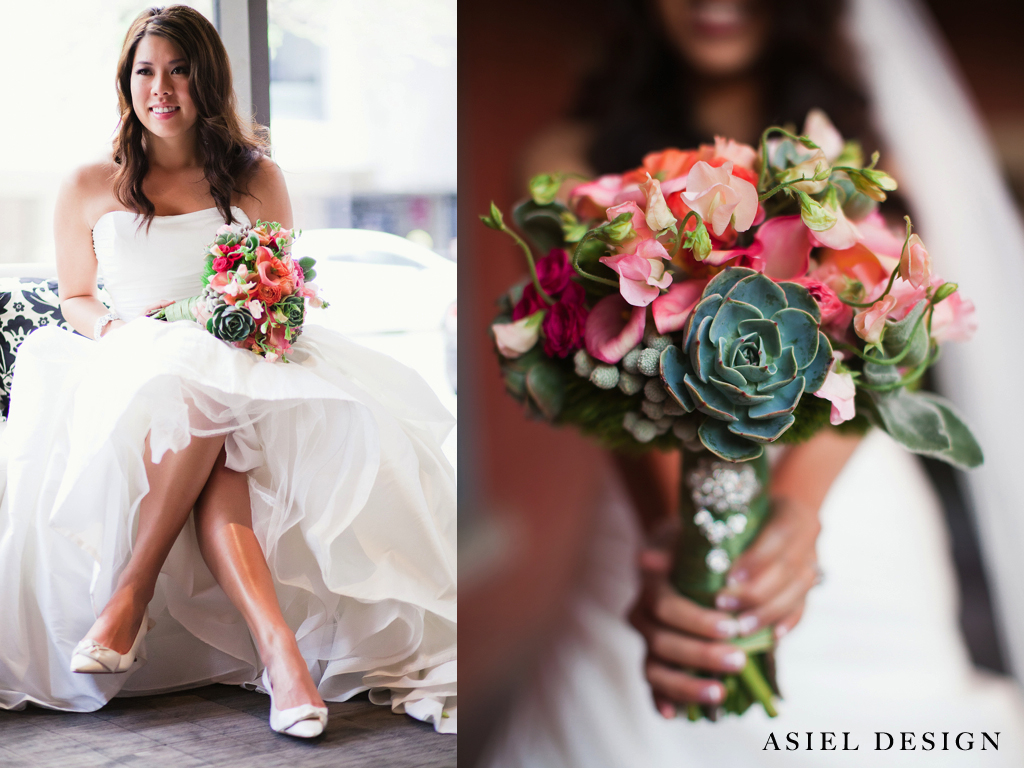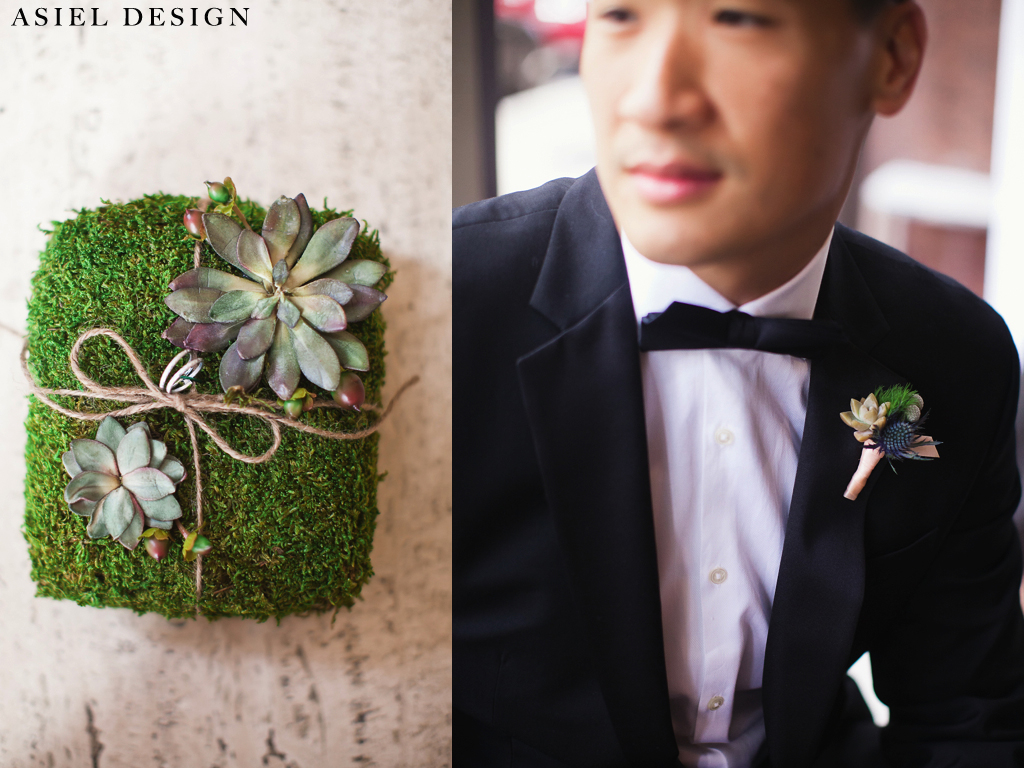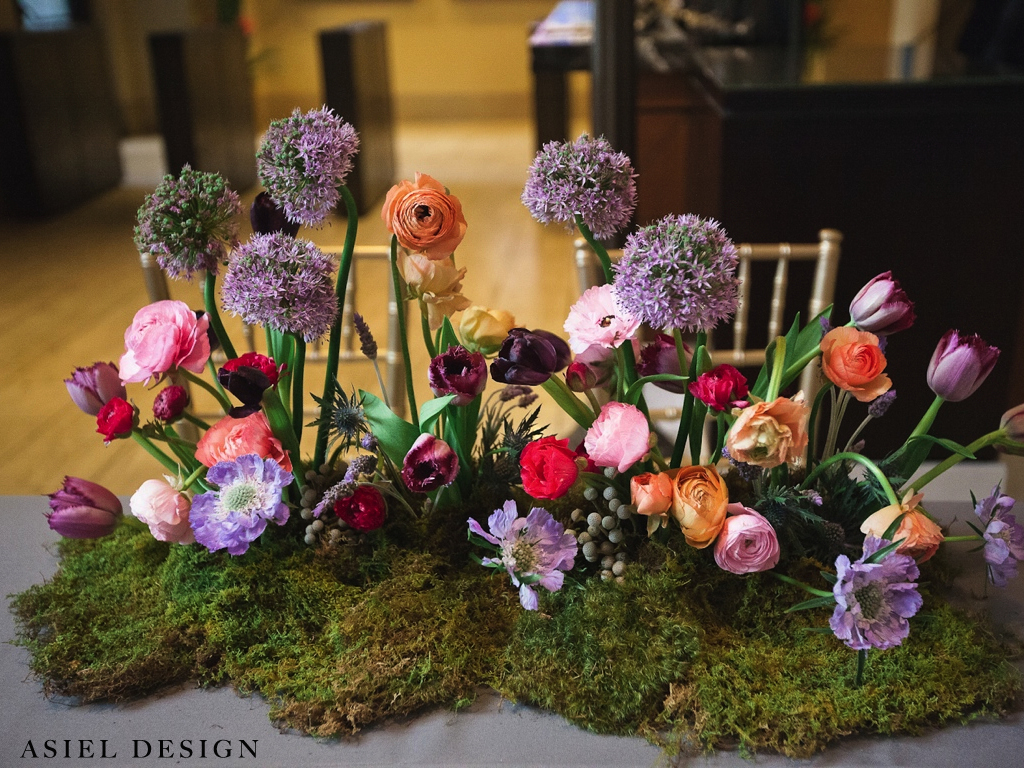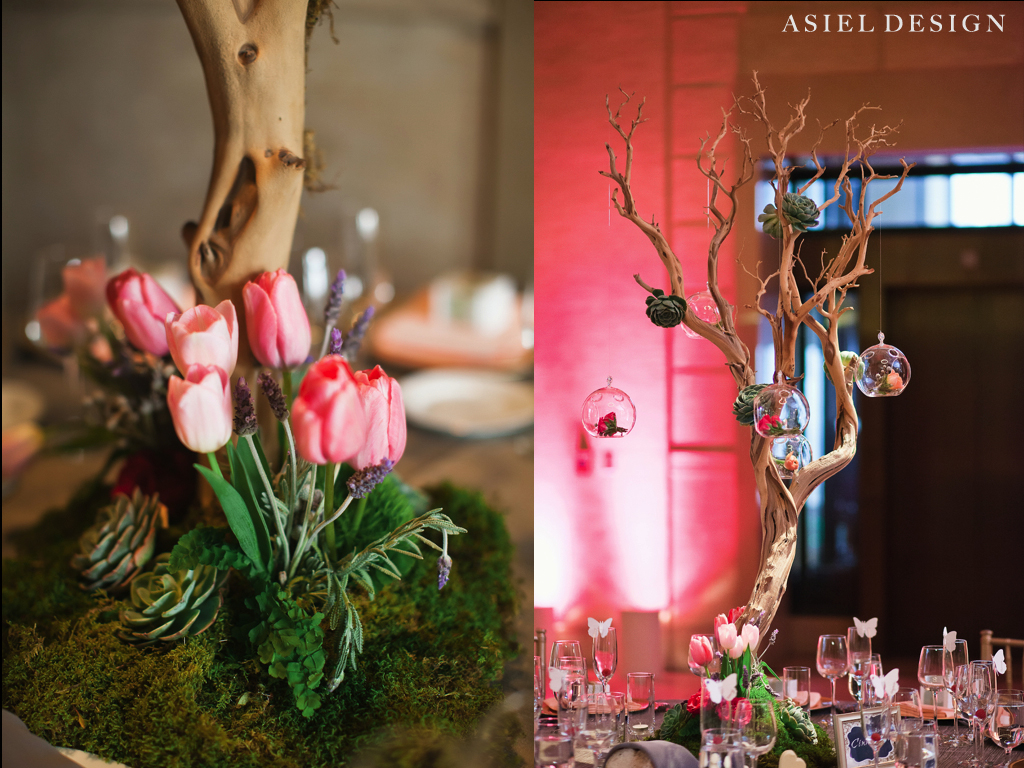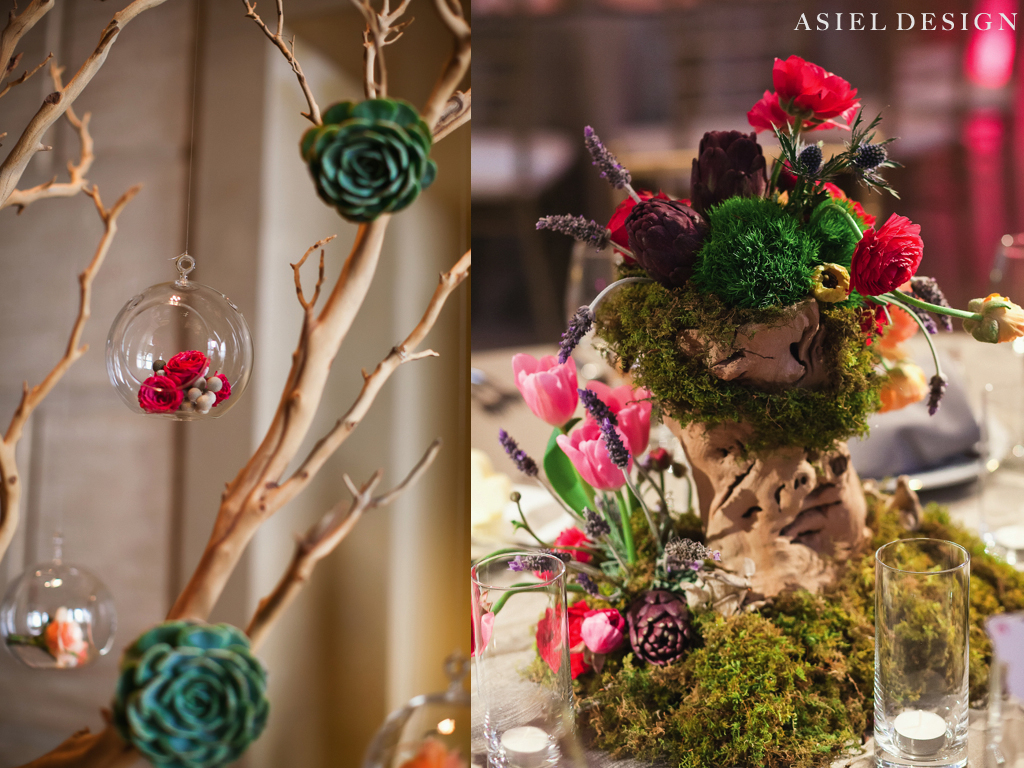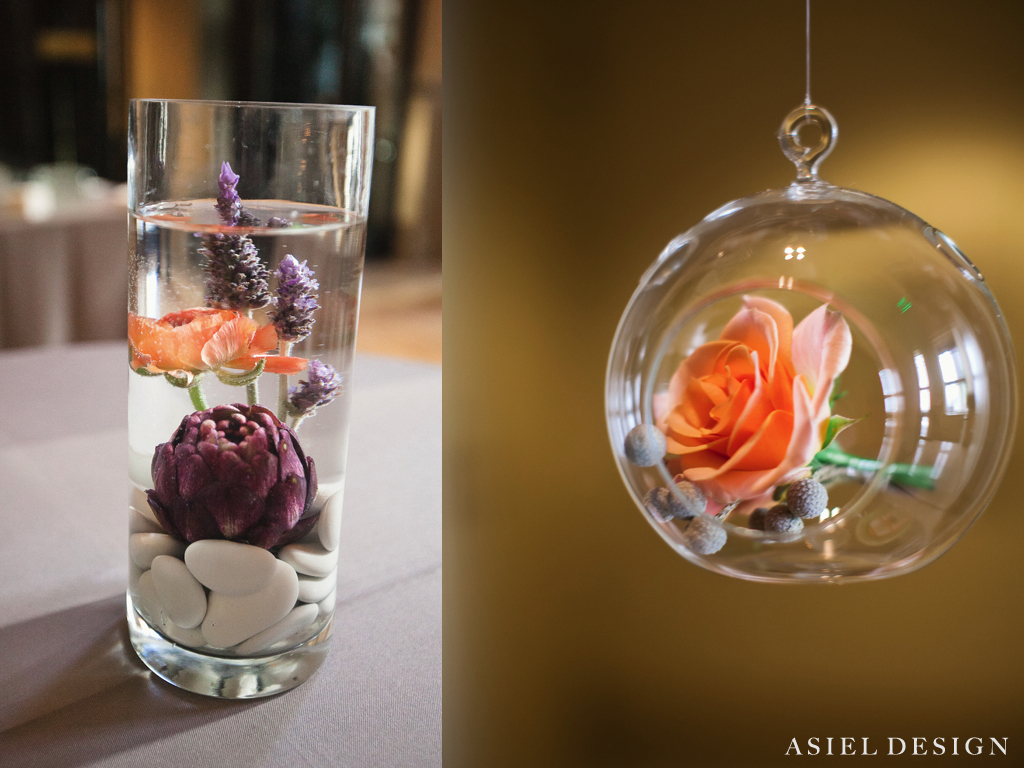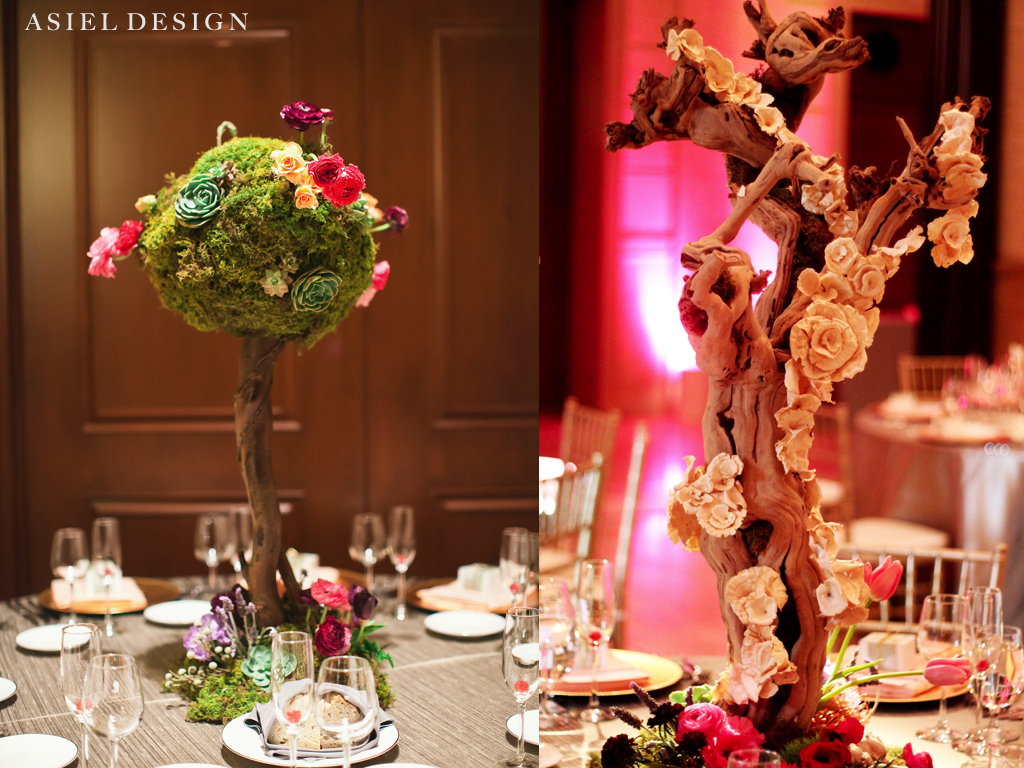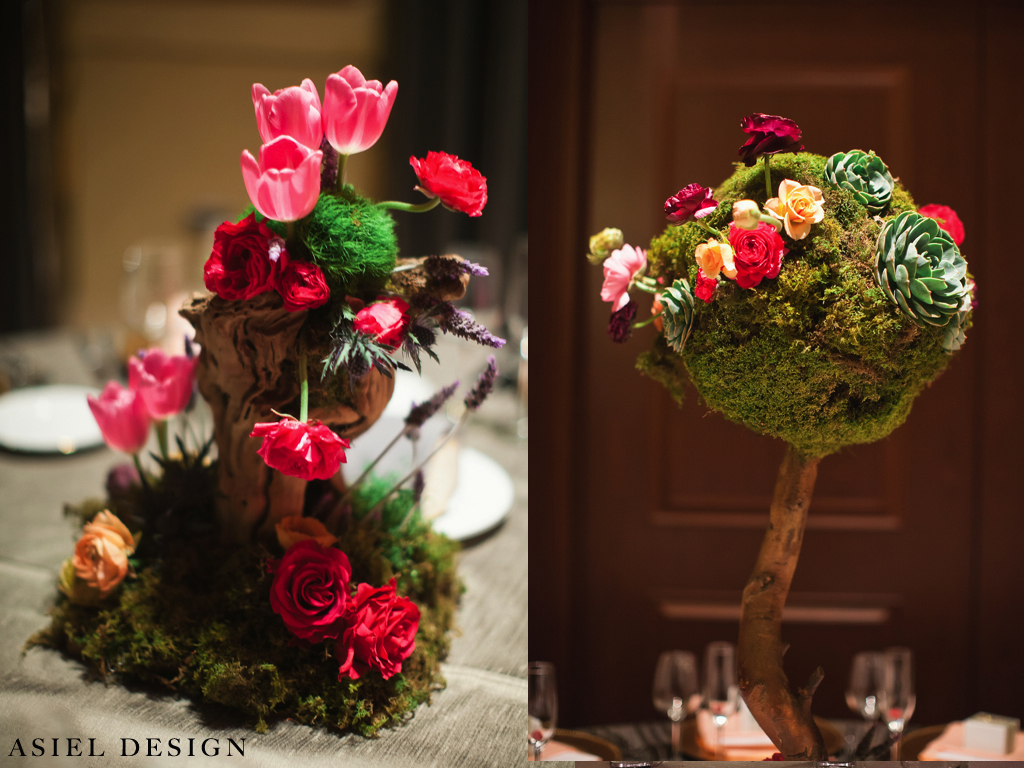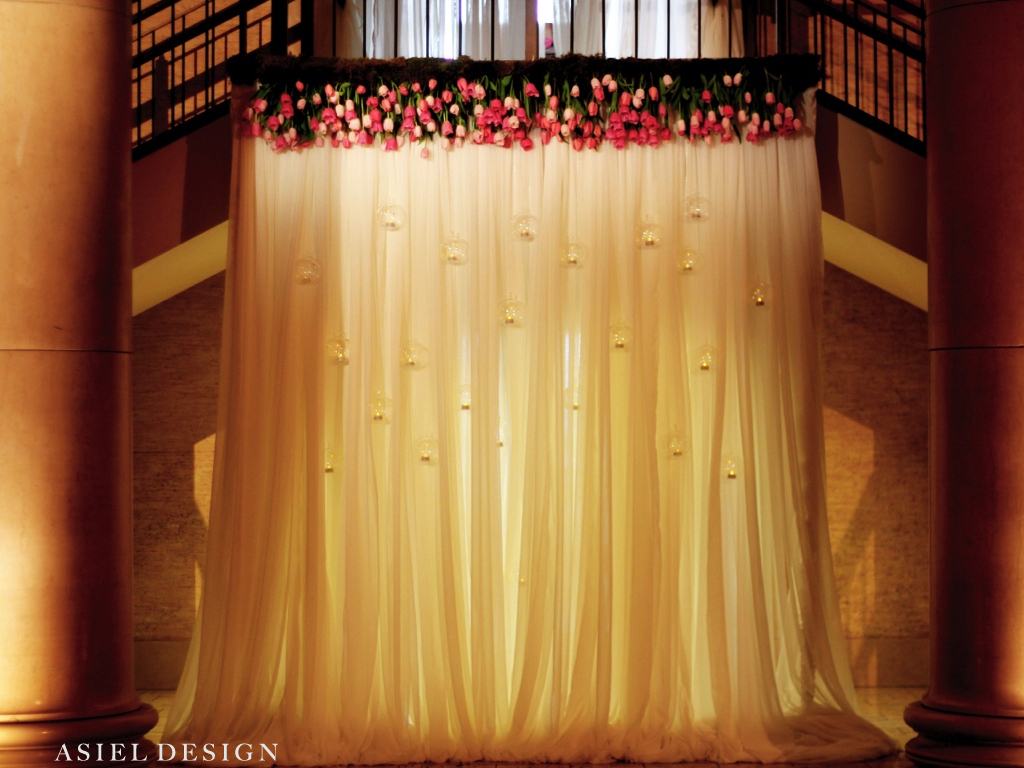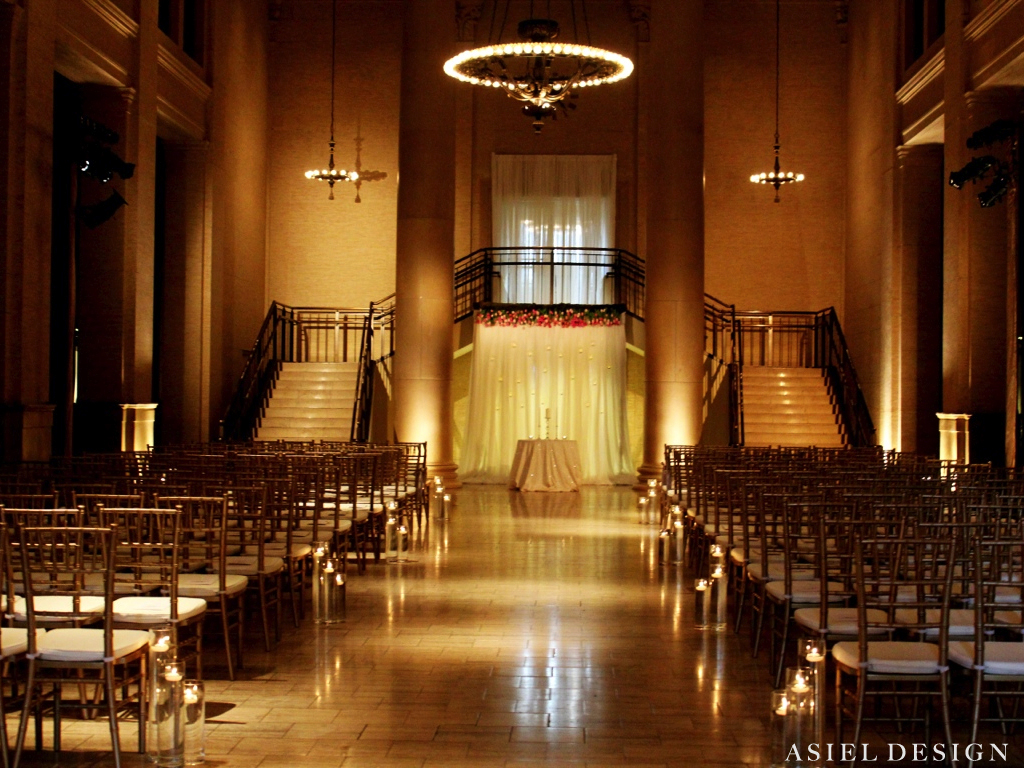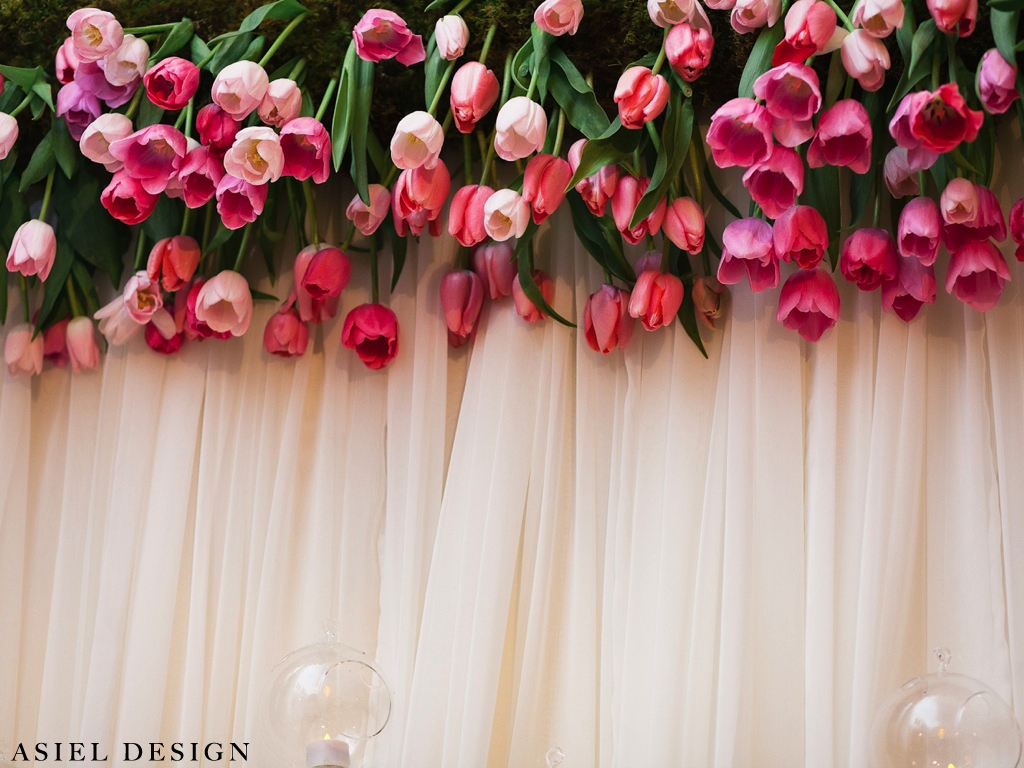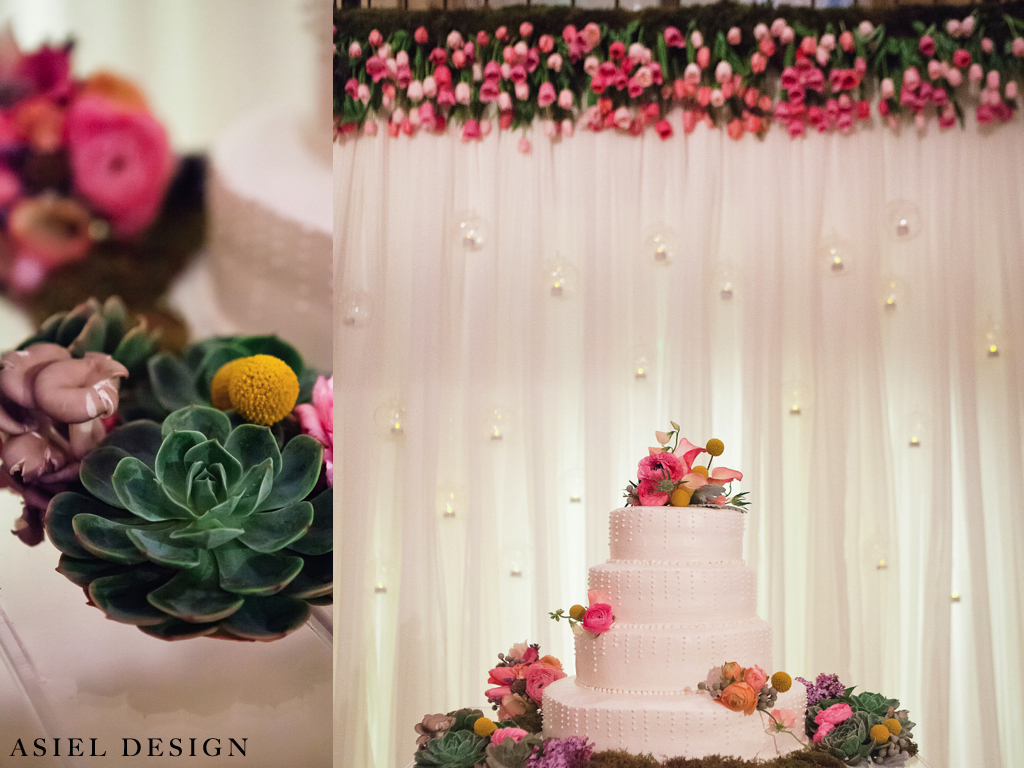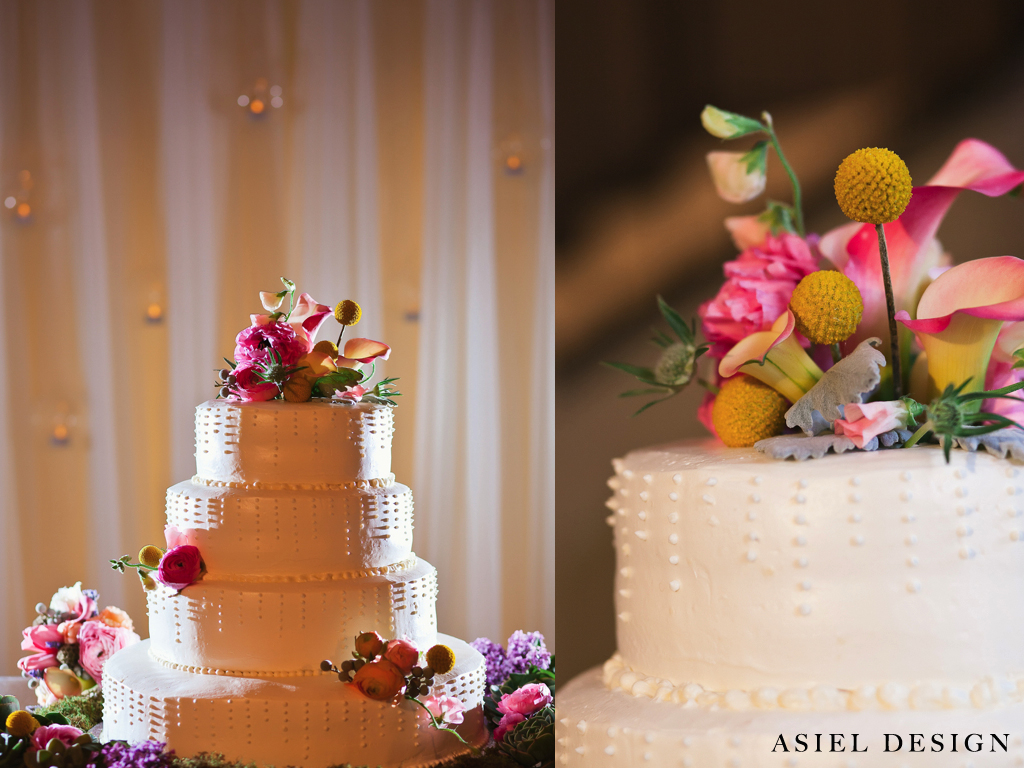 The floral design that we did for Kat and Mike's wedding is one of my favorite designs that we have worked on in recent years. This design has Linnae Asiel's fingerprints all over it. When we started Asiel Design about 10 years ago, this was the type of idea that Linnae toyed with in her mind. It's no wonder that Aaron Robinson from the Metro once said: "if Pablo Picasso and Tim Burton were to have a love child it would be Linnae Asiel."
I love the funky colors and shapes that Linnae played with for the 4 different styles of centerpieces. The low centerpiece had vibrant flowers oozing out of a hollow stump. We had 3 different variations of designs for the tall centerpieces and they were all unique. One design was a sandblasted Manzanita tree with hanging glass globes and it had flowers and succulents embedded into the branches. Another tall centerpiece was a sculptural grape tree that was adorned with bleached mushrooms. And finally the last tall centerpiece was another new design for us. We call it our "Moss Ball." This centerpiece was a fairly large moss ball erected by a large curly willow branch. Linnae had flowers and succulents spring out of the moss ball and base. It was all so whimsical and beautiful. The design reminded me of microcosms that you might see in Alice's Wonderland.
The ceremony was also very unique. We used flowing white chiffon fabric to create a clean backdrop. We added a treatment of tulips that appeared to defy gravity and grow upside down. And finally this ceremony piece was finished off with hanging glass globes.
The fun and playful design was a unique juxtaposition to the serious and old world themed Bentley Reserve. Caroline from Milou and Olin Photography (formerly known as Tinywater photography) did an excellent job capturing the essence of the design and the emotion of the day. It was a beautiful wedding and we were thankful to be a part of it.
This wedding actually ended inspiring a gallery of design that will be featured on our new up and coming website, so keep an eye out for it. We loved creating this design for Mike and Kat and we are looking forward to creating more unique weddings like this one. The nice thing is that we are easily able to create this design again because all the centerpieces that were used for this wedding are reusable rentals that are looking for a home at yet another event. So keep it in mind if you are looking for a fabulous design that is a bit off the beaten path.
Jon Asiel
FLORAL DESIGN | ASIEL DESIGN
COORDINATION | downey street events
PHOTOGRAPHY | milou and olin
VENUE | bentley reserve
You might like: