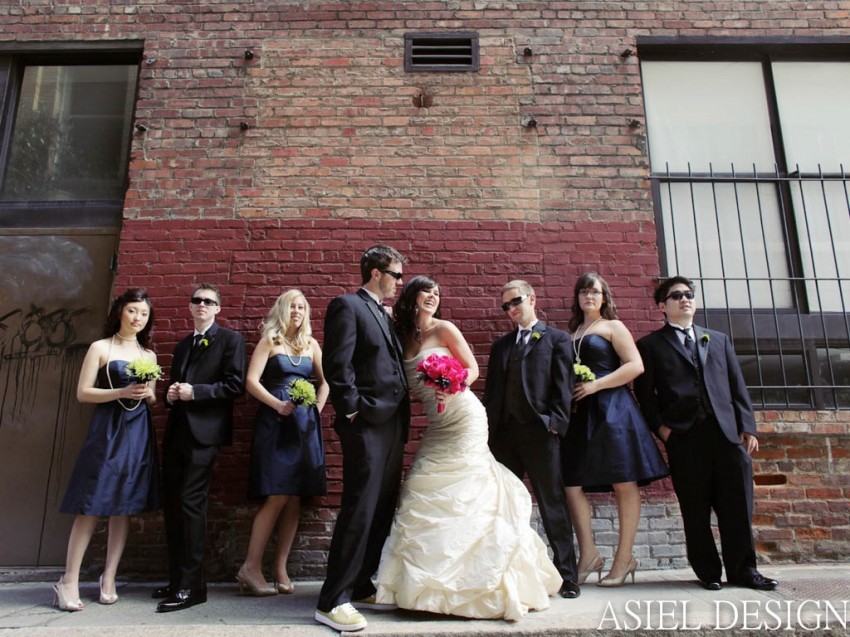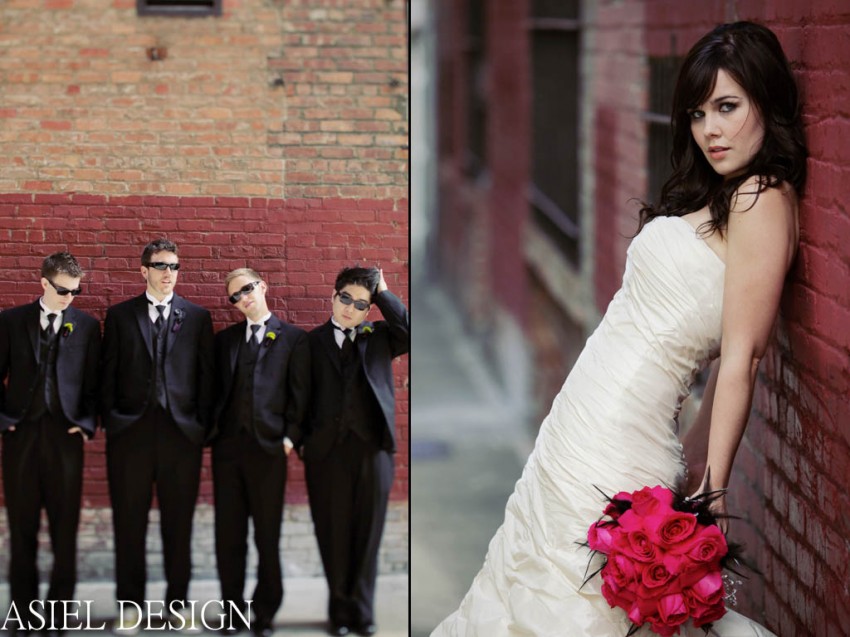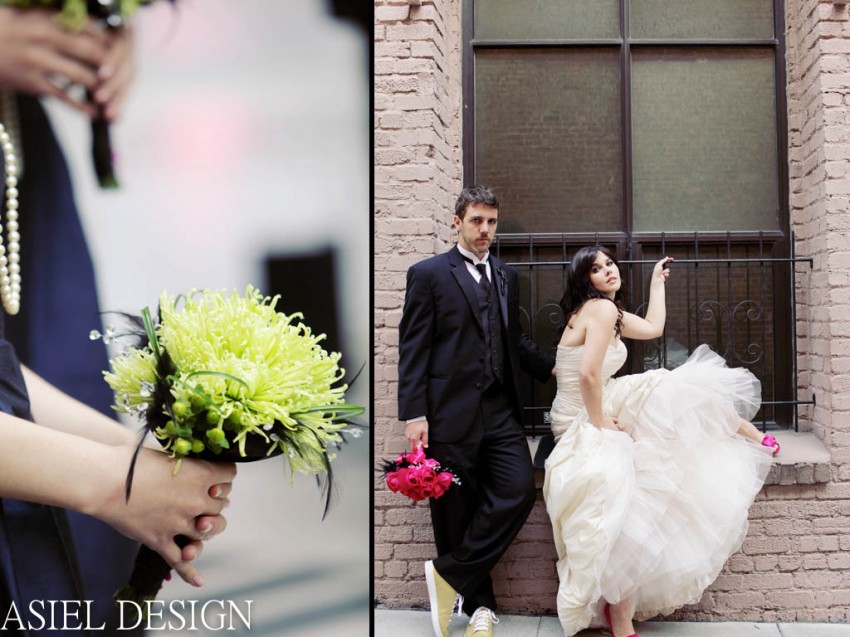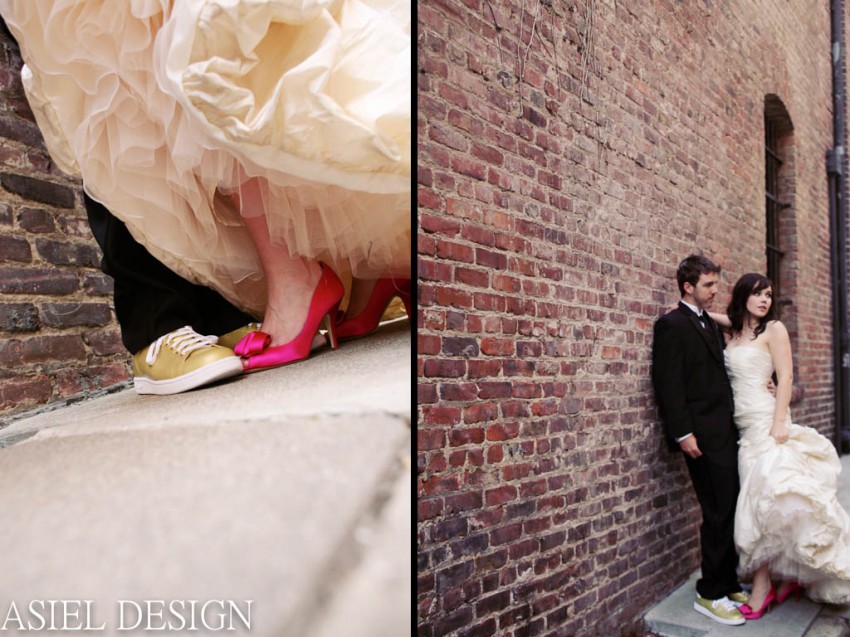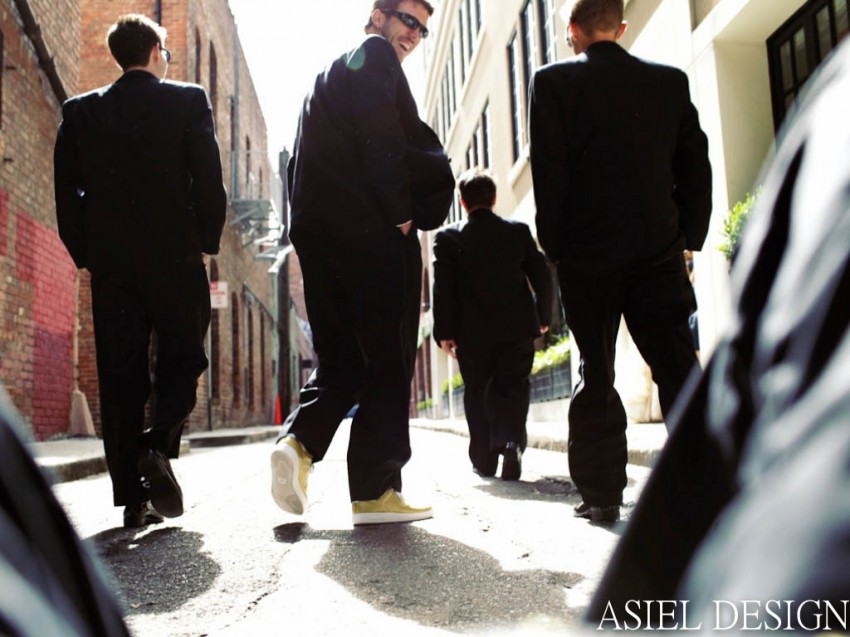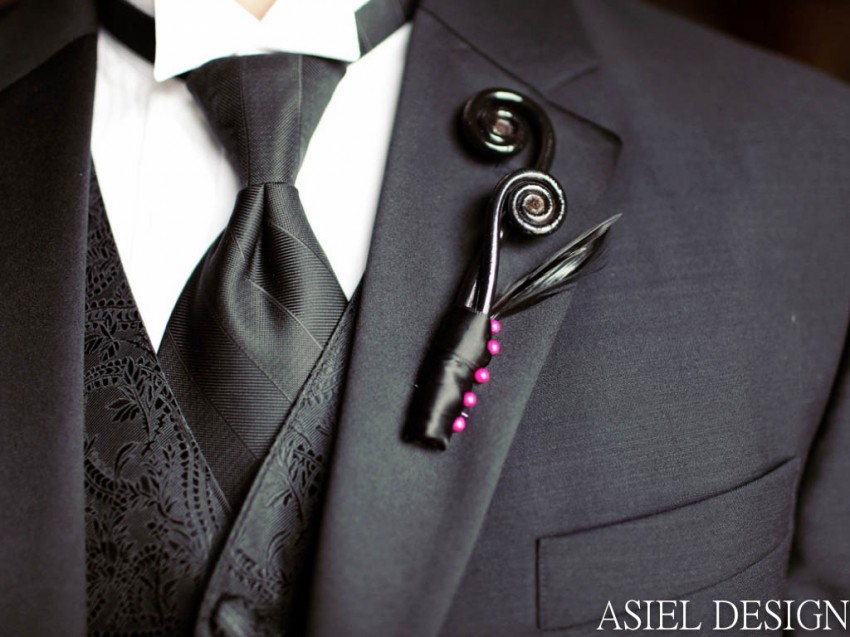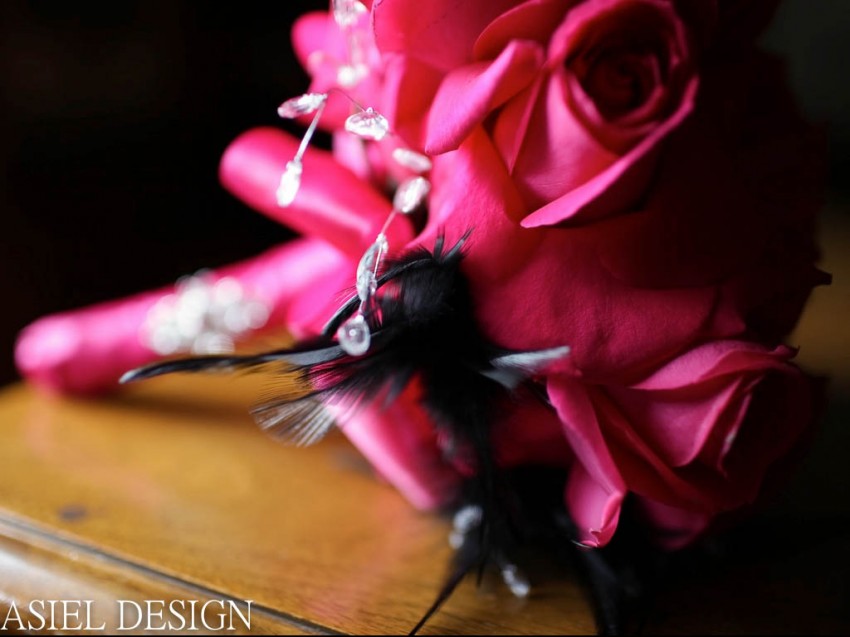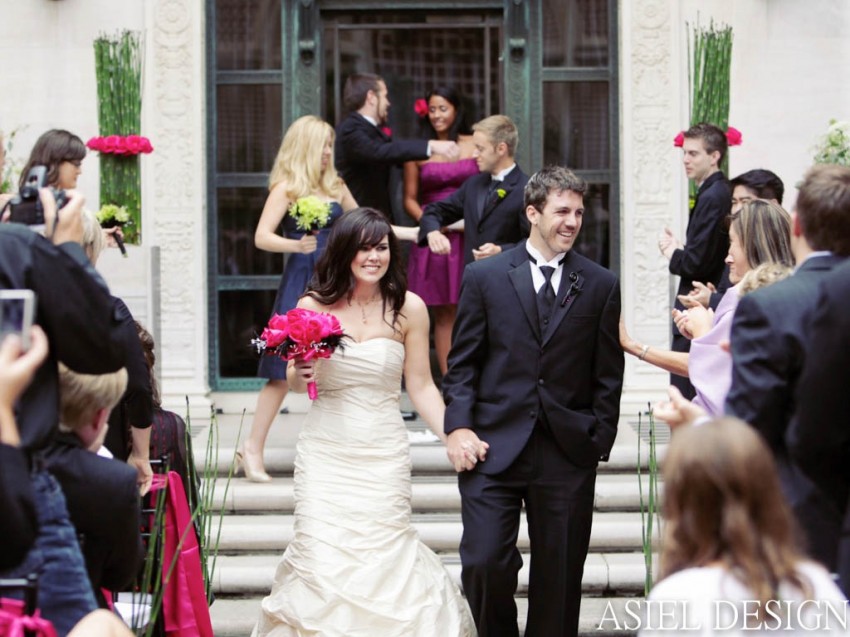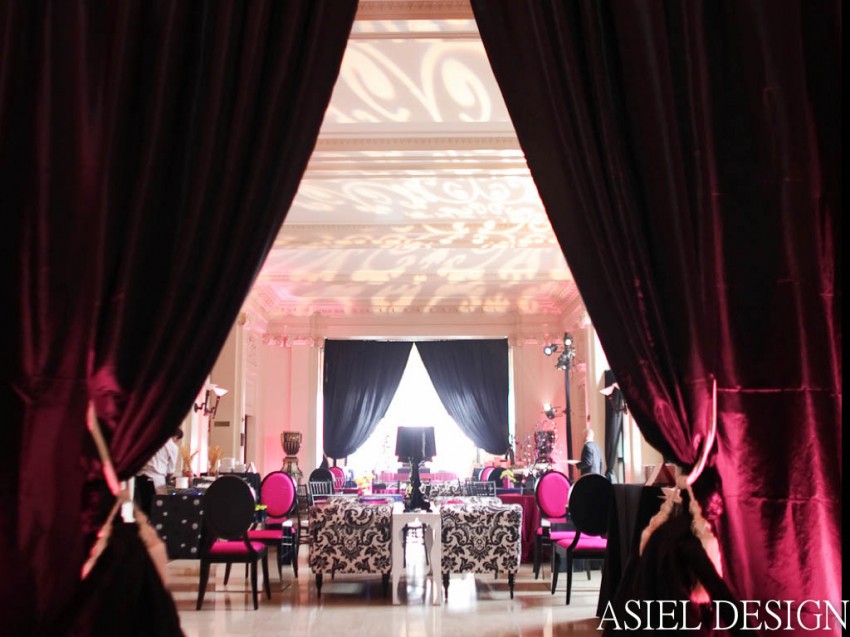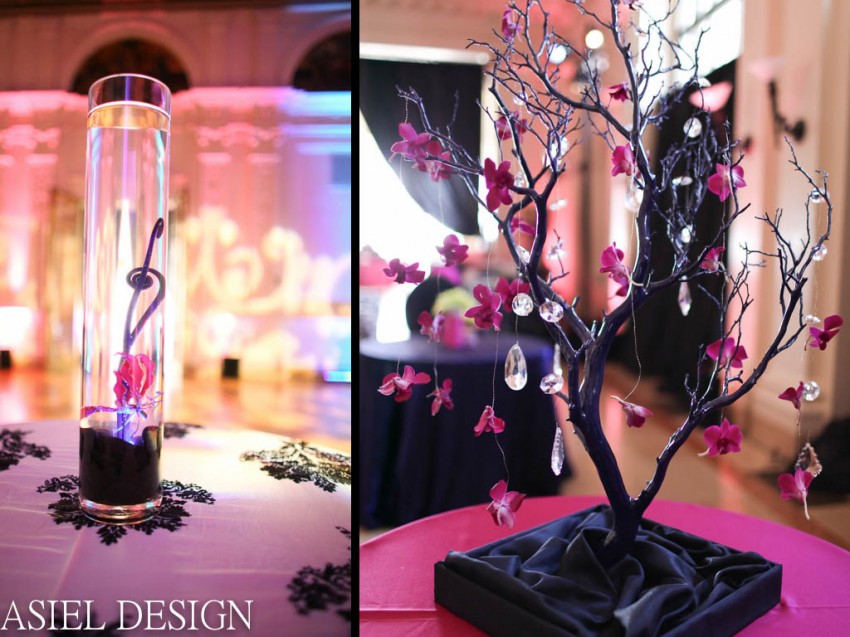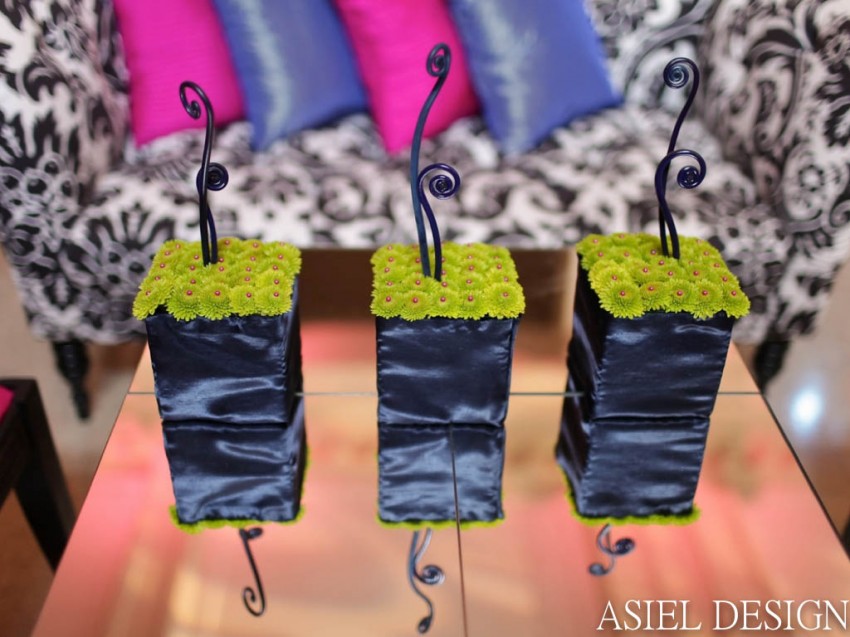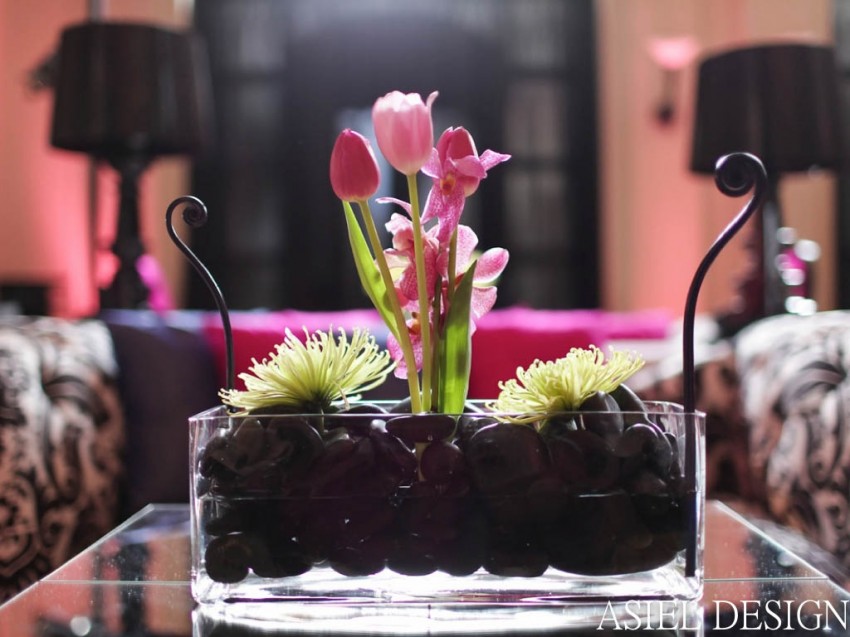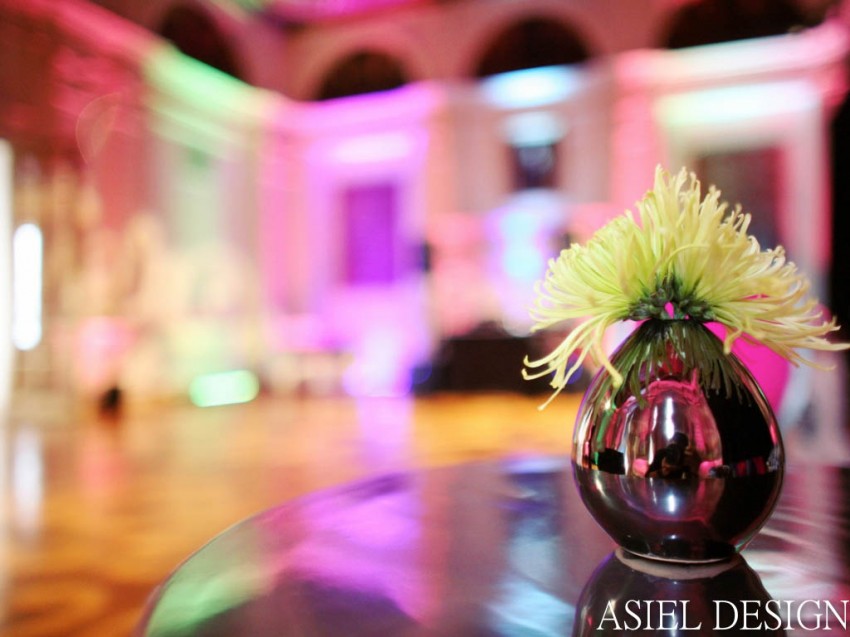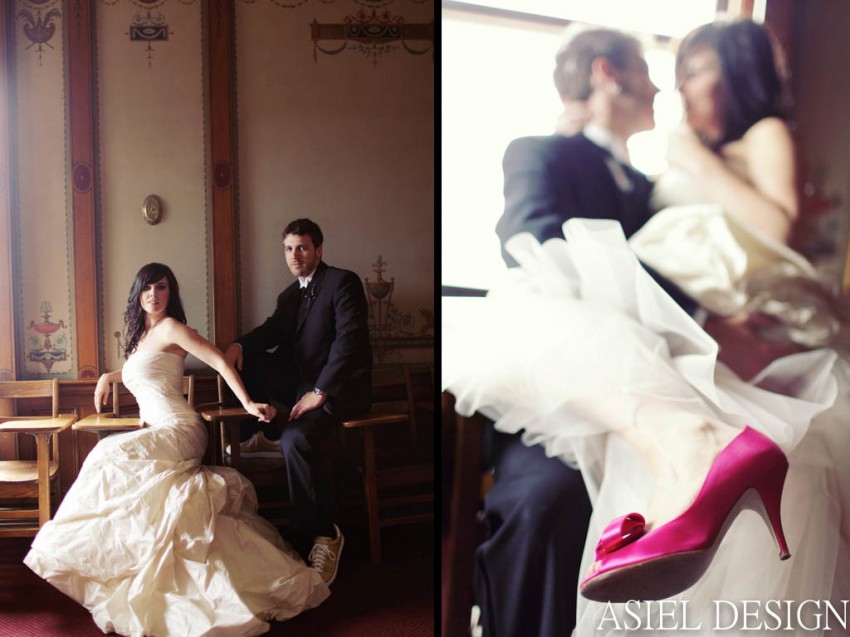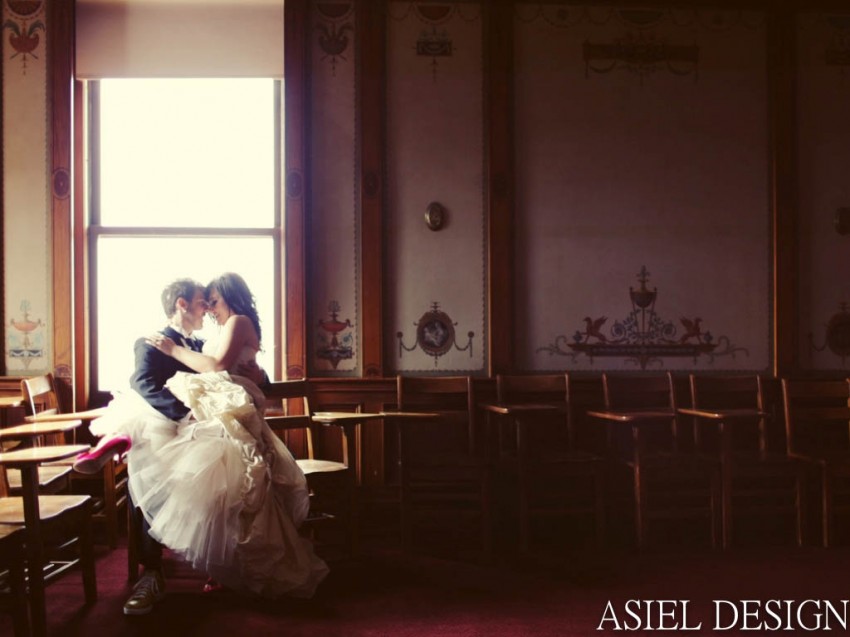 Stephanie and Jed had a wedding to remember.  They are a couple that wanted to have fun with their wedding.  Although it was an important day for them they knew who they were and being confined to a stiff and formal celebration was not an option.  They chose to be themselves on this special day and it came through nicely.
This couple was not afraid of color but rather embraced it. Their style was playful and quirky but in a way that worked.  It's one of those fun and urban weddings that you might expect to find in San Francisco. The groom did ware a black tuxedo but not without his colorful Converse.  And the bride did have a white dress but it was offset with hot pink flowers and black feather embellishments.  It was an offbeat wedding where the "groomsmen sunglasses shot" actually worked.
Their ceremony décor was unique in the sense that we tied horsetail reads together to make tall focal points.  These pieces framed out a structure for this couple to verbally devote their lives to one another.  Once the ceremony was wrapped, guests were ushered into a cocktail hour and lively reception to follow.
We had fun with the reception décor.  Think a little bit of Tim Burton mixed with Pablo Picasso and you will have an abstract idea as to how we approached the floral design.  We treated the florals more as architectural features and shapes that jumped out of vases.  Hot pink, navy blue, fuchsia, and apple green were the unexpected colors of this wedding.  They came together as you would hope an eclectic group of kids from all over the world would suddenly start laughing together and playing in a sandbox.
Part of the reason that this design worked so well together was due to the usage of modern elements.  Chrome vases, painted flowers and pave design all offered clean lines that gave the design some weight and kept it from being too busy.  The floral elements were allowed to stand alone like little art pieces on the table for guests to look at.
Stephanie and Jed were not afraid to take chances and be themselves.  How can you do the same in an upcoming event in your life?
Jon Asiel
floral design ASIEL DESIGN
event design and planning MB WEDDINGS
photography   JEN SKOG
venue FLOOD MANSION
makeup/hair MARIA CHANG
You might like: