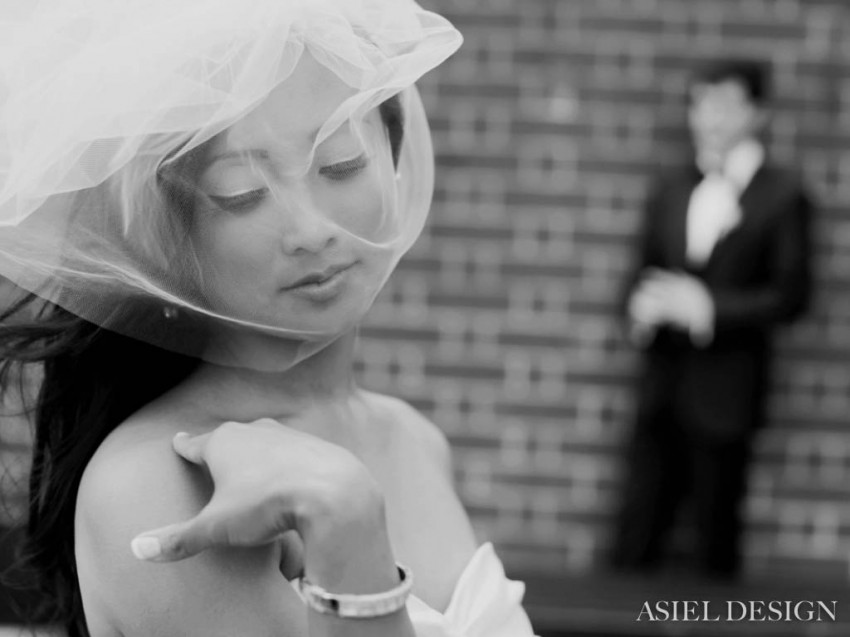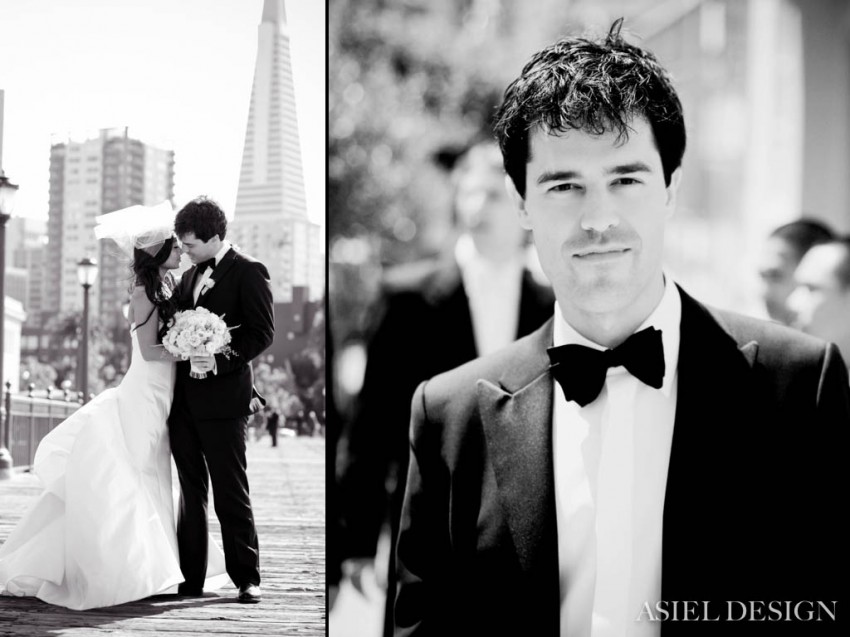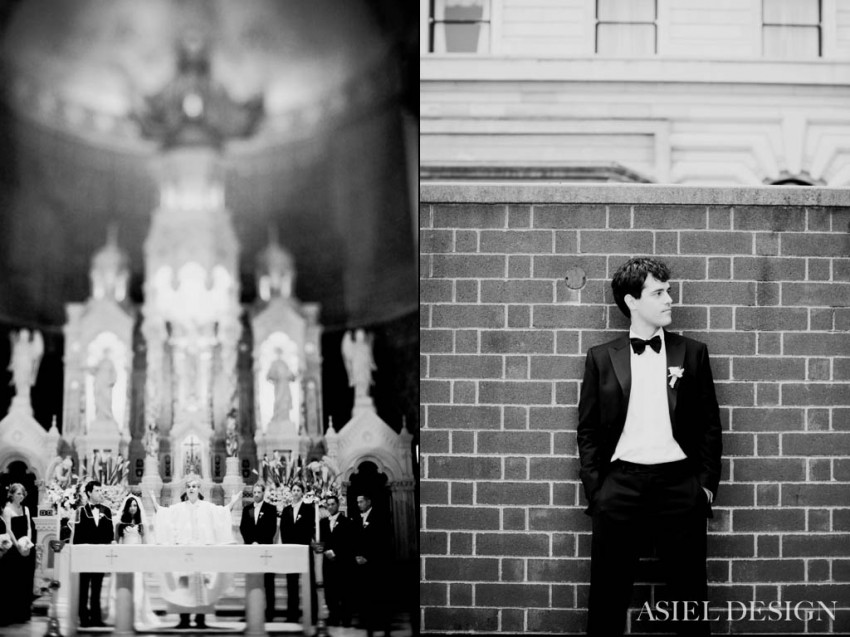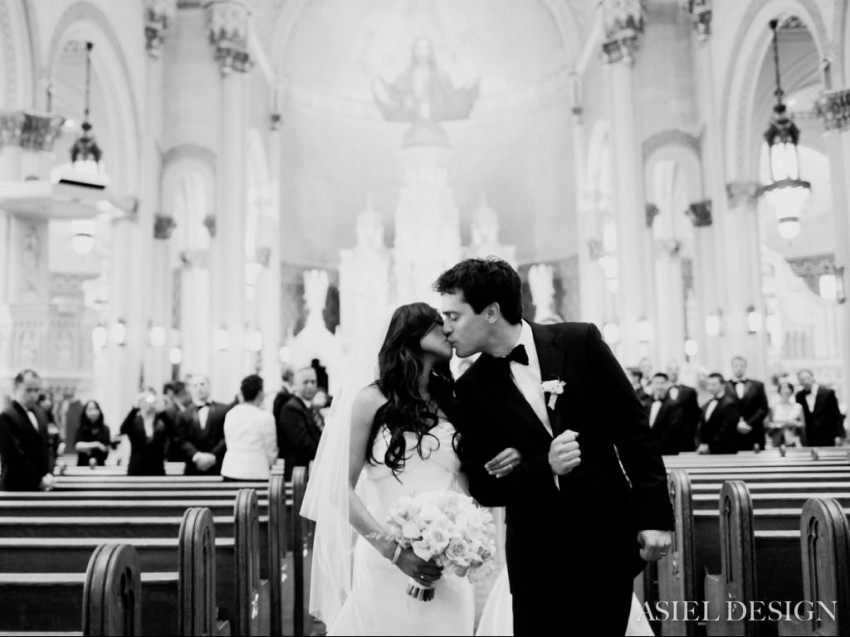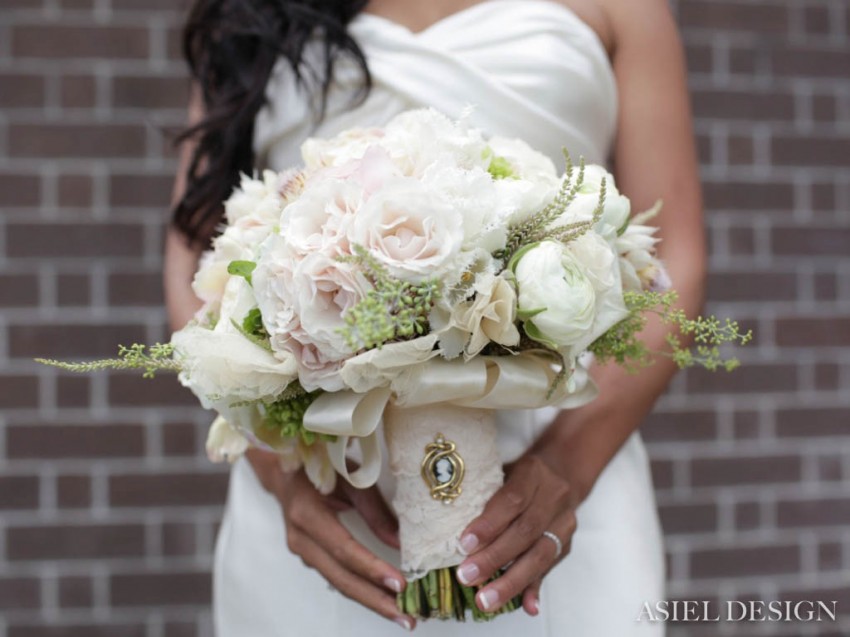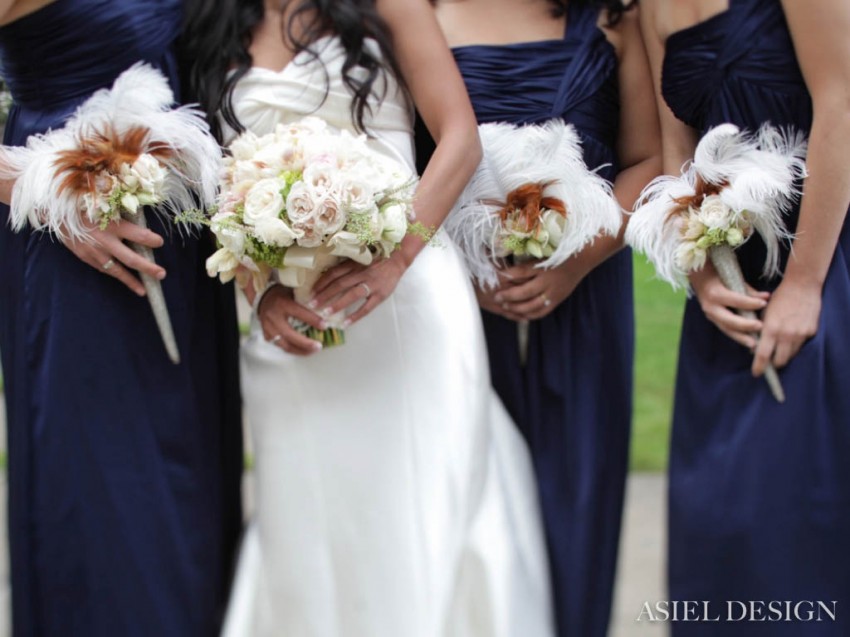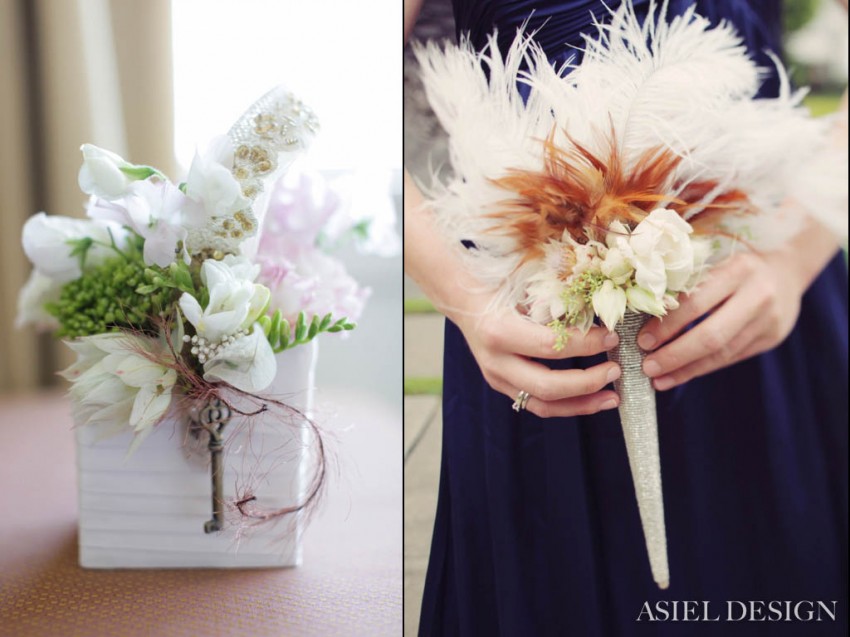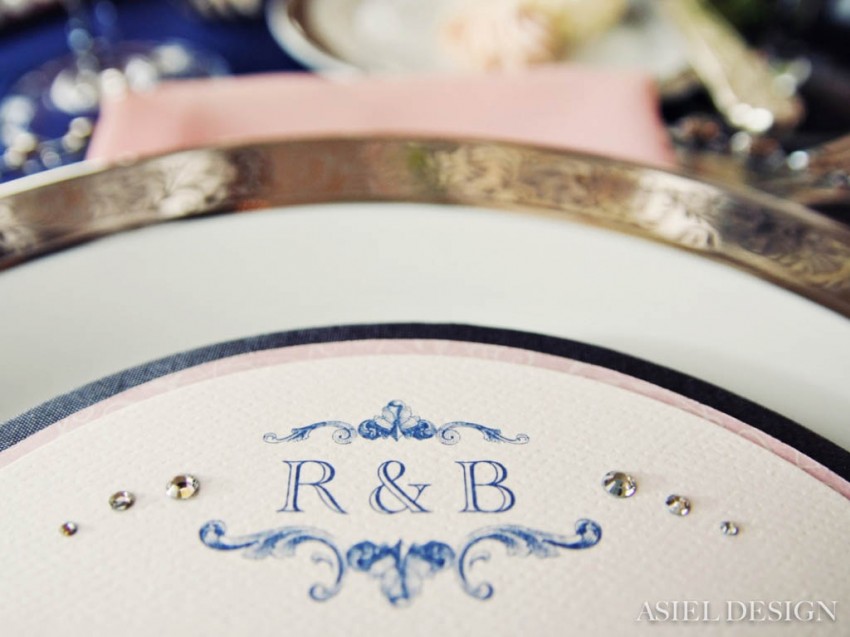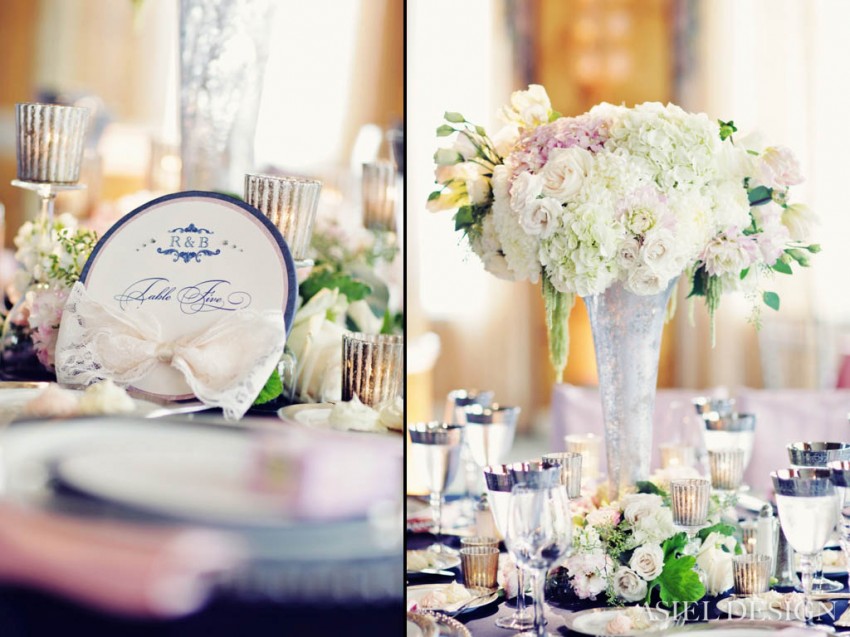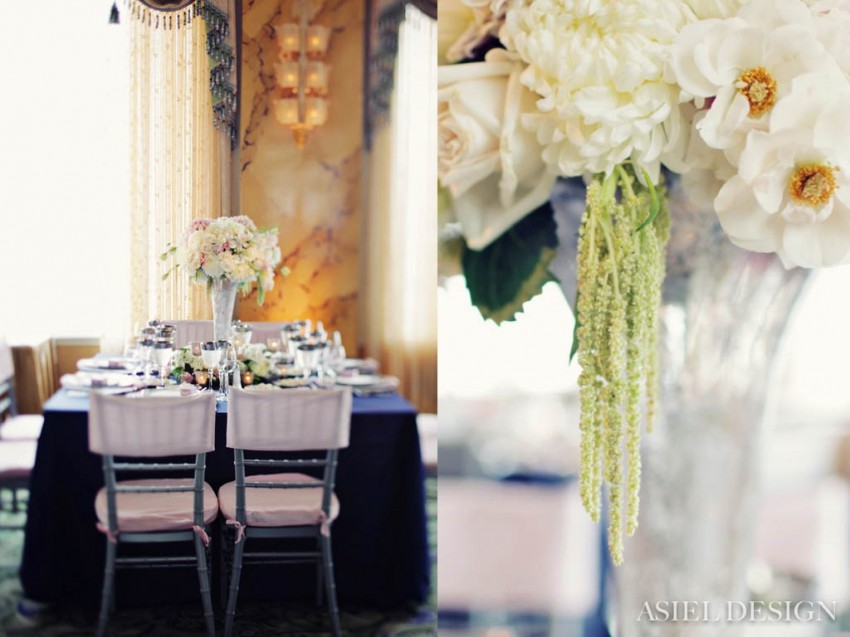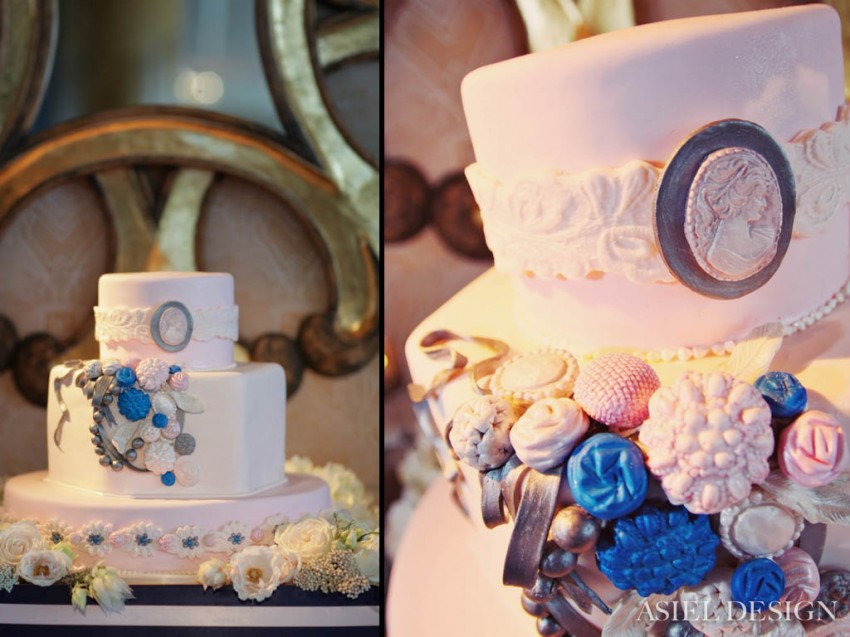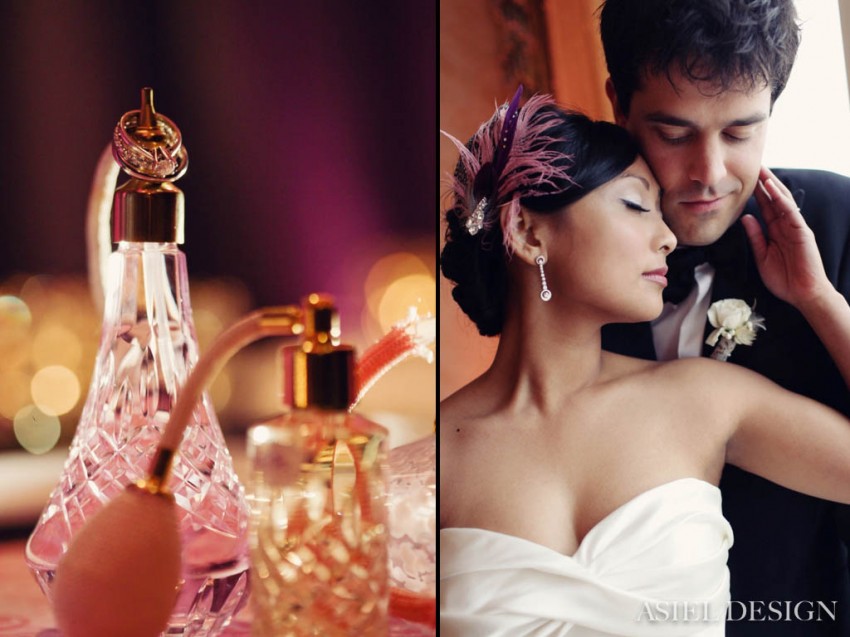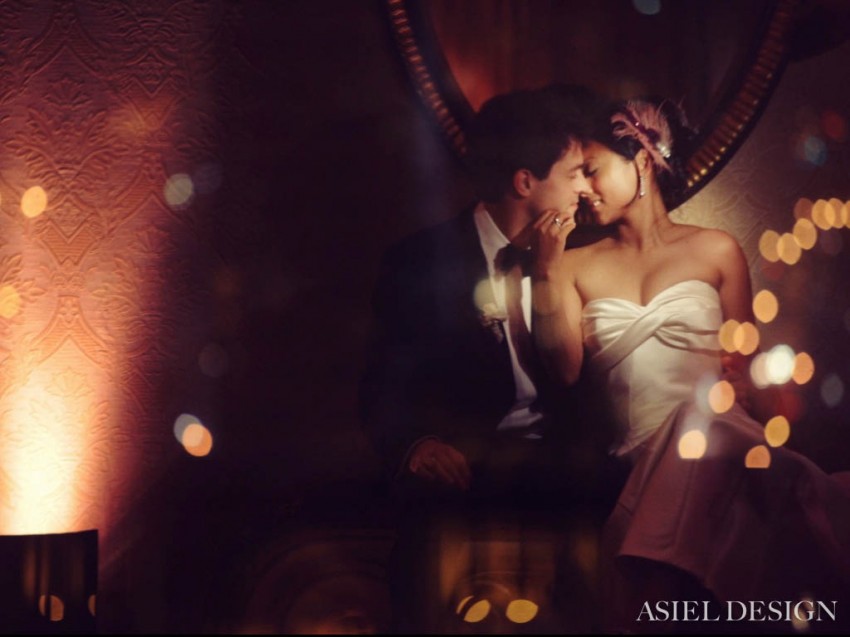 Rina and Bram's wedding has always stuck in my mind and I knew at some point I would blog about it. It's one of those weddings that you remember.  Maybe it was the way it was shot or maybe it was the style of the event.  Maybe it was the couple or maybe it was all of it.  It was wedding where everything seemed to come together seamlessly.  It's what most brides dream of and grooms hope for.
This couple got married at St Peter and Paul Church and then had their reception at the Fairmont, SF.  They wanted an elegant look for their event.  The floral tones for the personal flowers were variations of soft whites and creams.  For Rina's bridal bouquet, we embellished the handle with a Victorian cameo.  The bridesmaid bouquets were unique as well.   They were made with white flowers and were accompanied by feathers that sprouted out of petite cones.  These bouquets were more reminiscent of a floral fan then a traditional hand tied bouquet.  This style of bouquet was an interesting break from the norm that worked out well.
The centerpieces were also comprised of the soft white hues and we introduced pale pink tones with touches of green.  There were two styles of centerpieces at this wedding.  The first style was a tall and lush.  This style added drama and color to the room.  Mercury vases elevated these tall centerpieces.  The base of them was sat on top of a bed of flowers with sporadic mercury votives at varying heights.  Although this centerpiece was lush it was not overwhelming, rather it had a garden feel to it
The alternating centerpieces were made op of similar flowers and the same colors scheme.  But it differed in the sense that it was a low centerpiece that was comprised of clusters of flowers. This style of centerpieces was still housed by mercury vases to give a cohesive look between the two styles.  This centerpiece also had a lush garden feel and we even stuck a few succulents in there.  They were unexpected but pretty.
Rina and Bram had a timeless wedding and we were honored to be a part of it.
Jon Asiel
Ceremony | St. Peter and Paul Church
Reception | Fairmont San Francisco
Event Design | MB Wedding Design and Events
Videography | Studio MSV
Hair + Makeup | Professional Makeup Artistry
Floral Design | ASIEL DESIGN
Cake | Cake Coquette
Rentals | Hartmann Studios Rentals
Linens | Napa Valley Linens
Lighting | Enhanced Lighting
You might like: