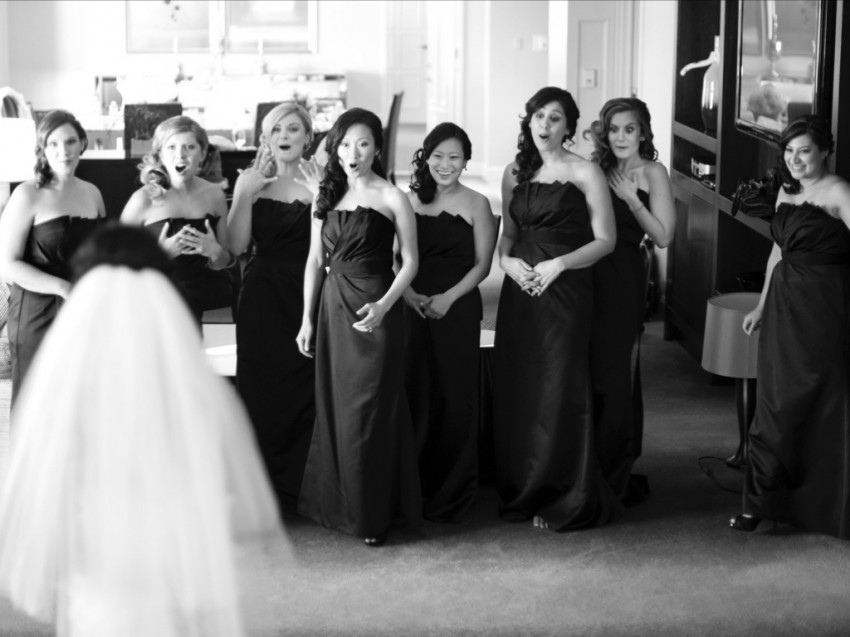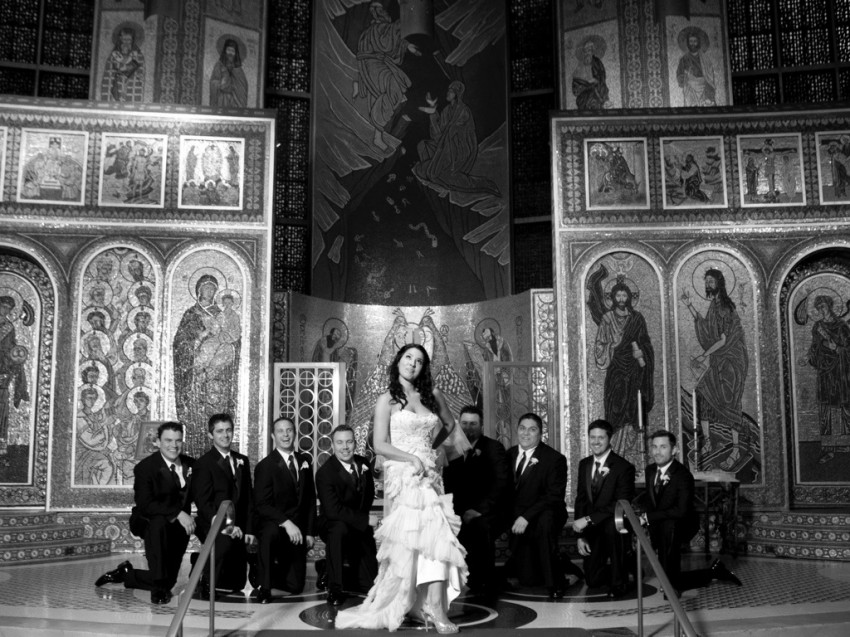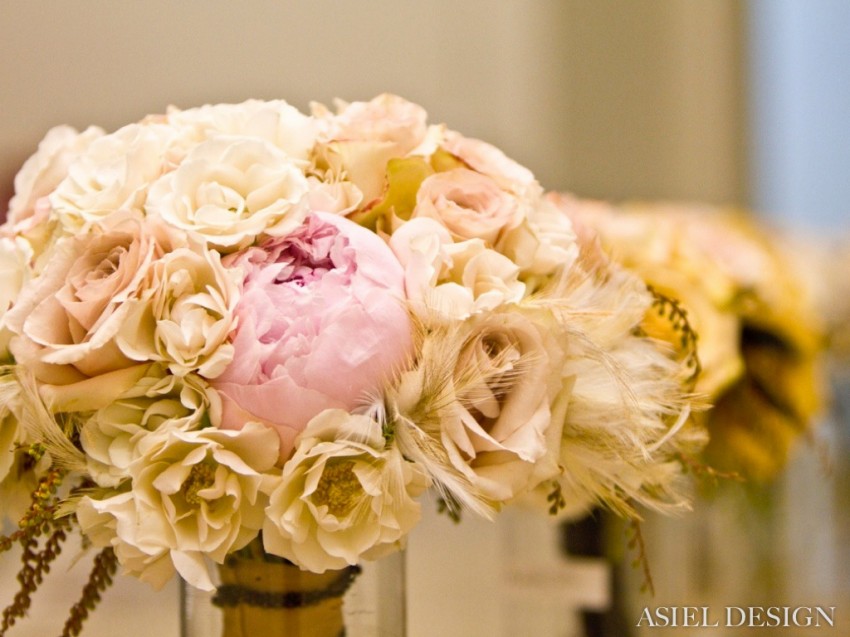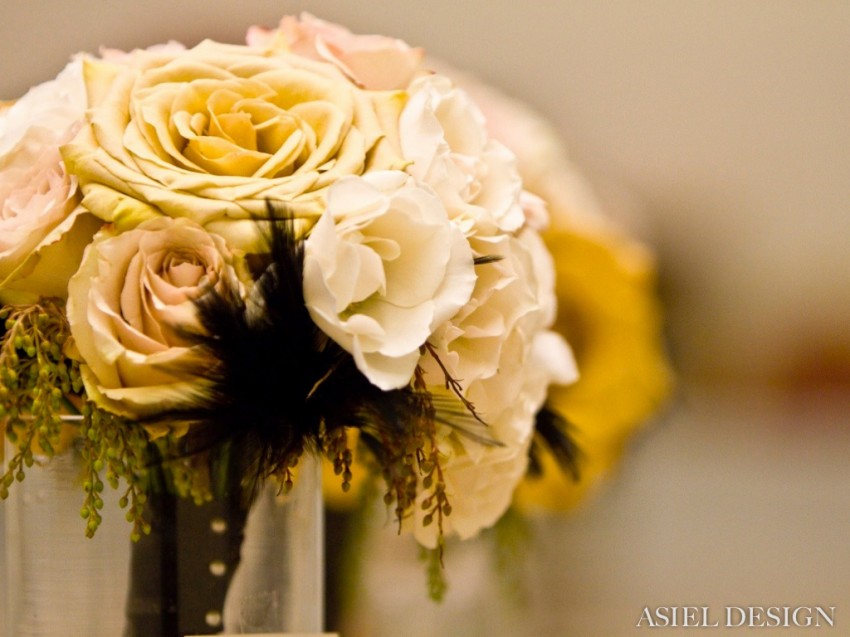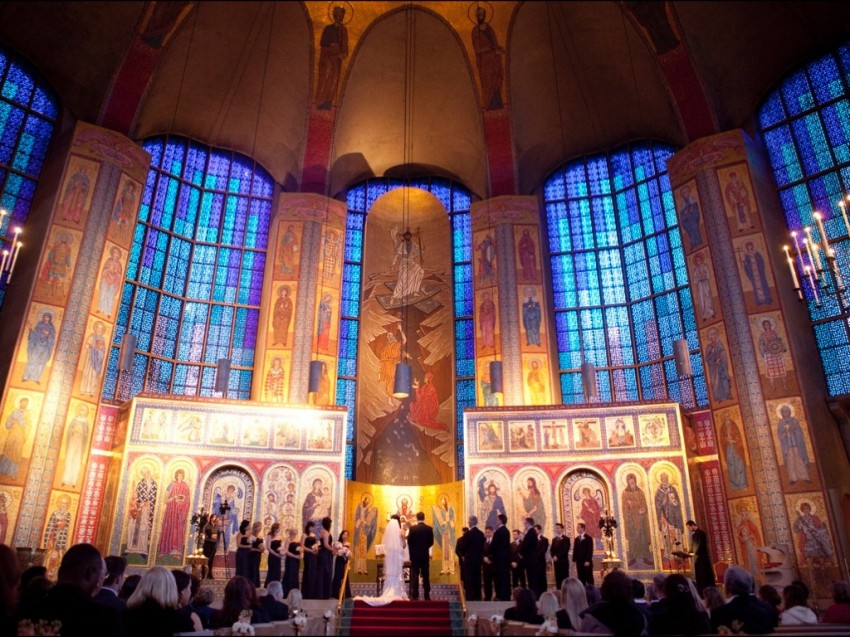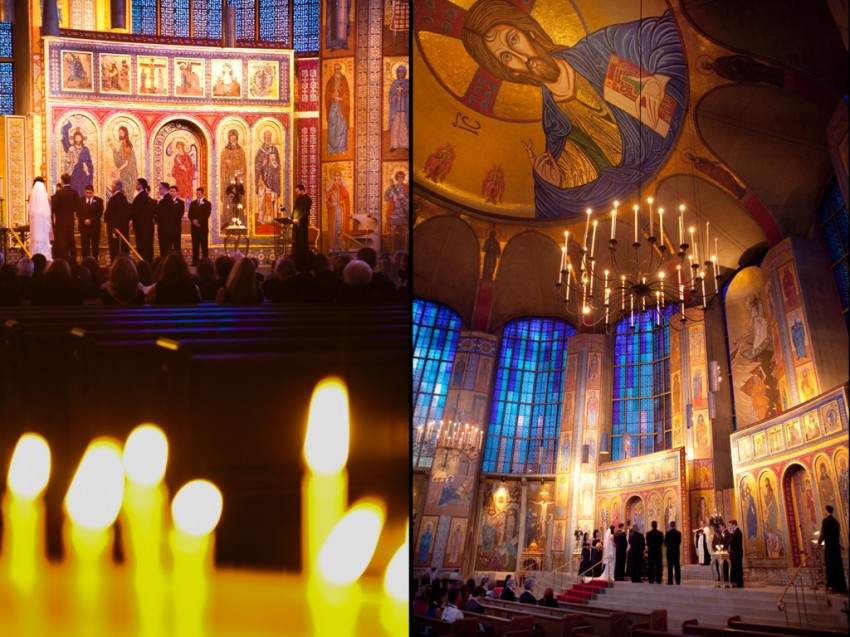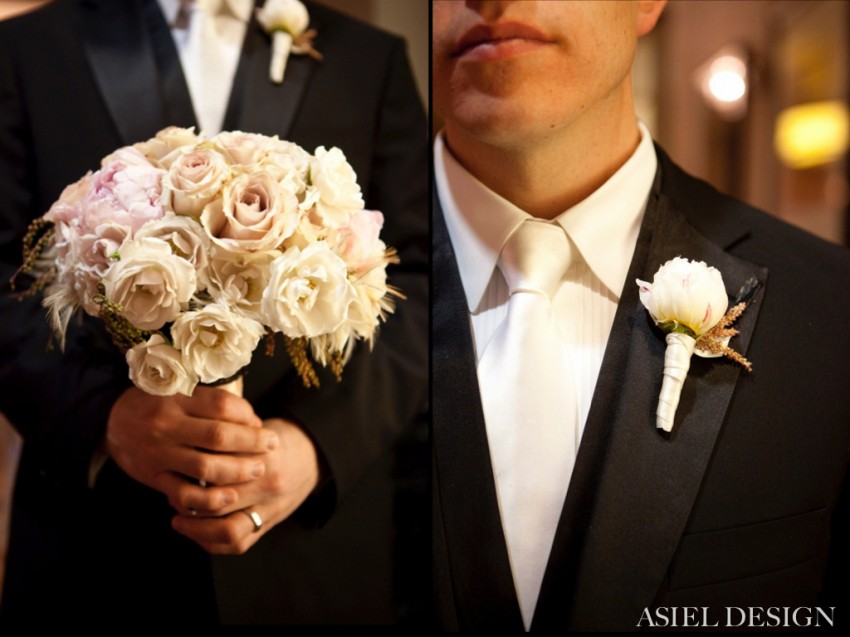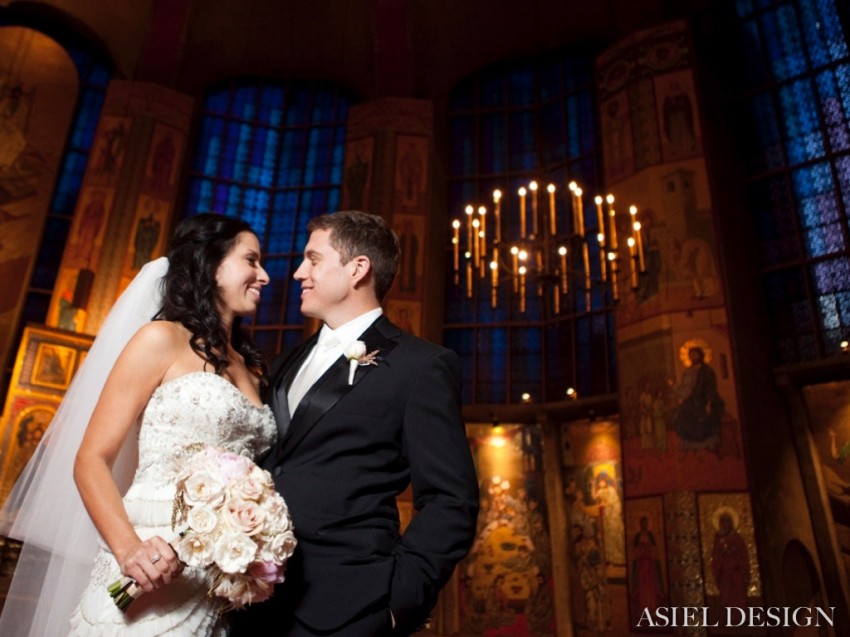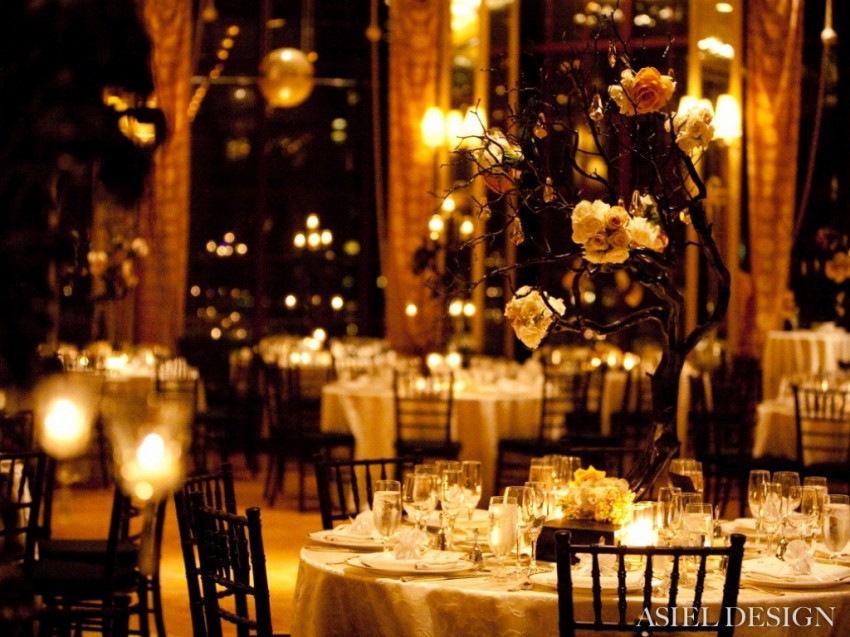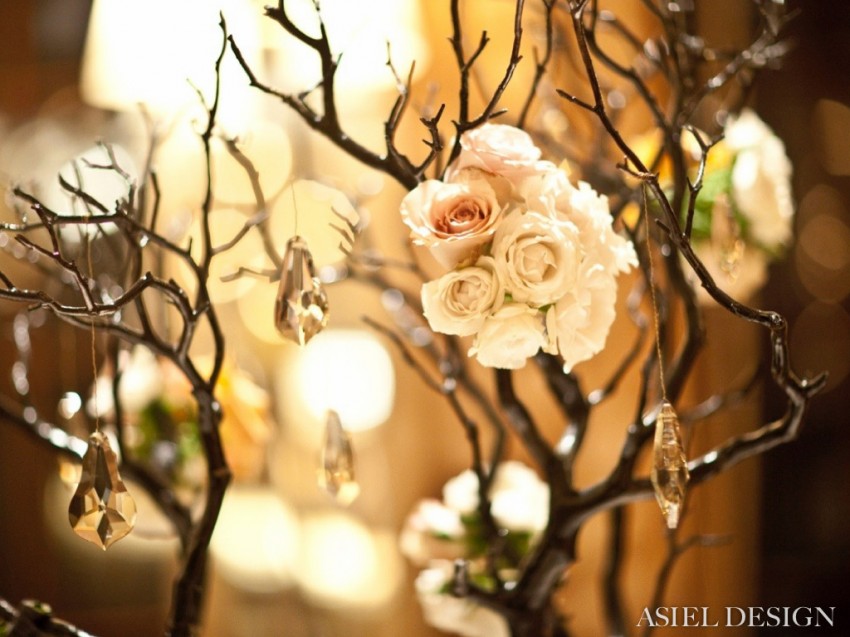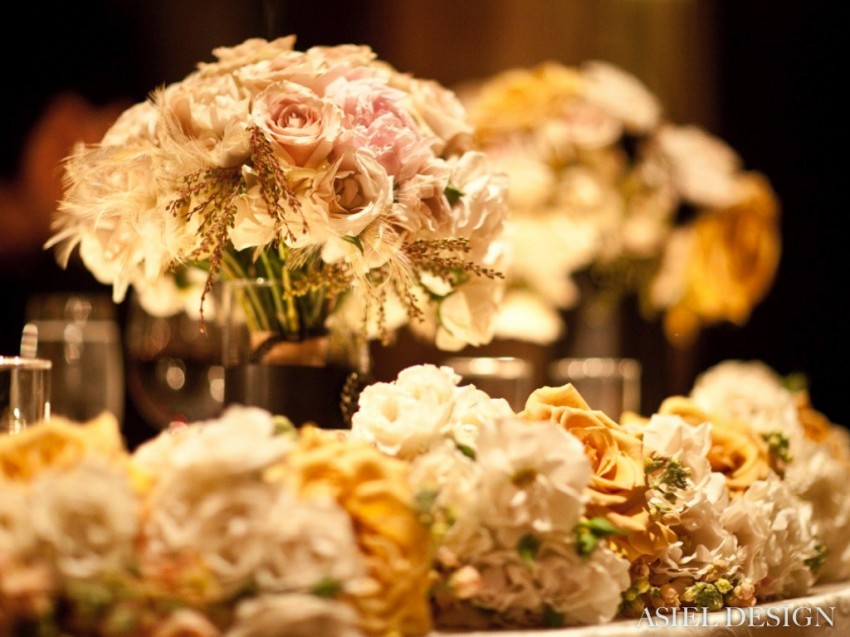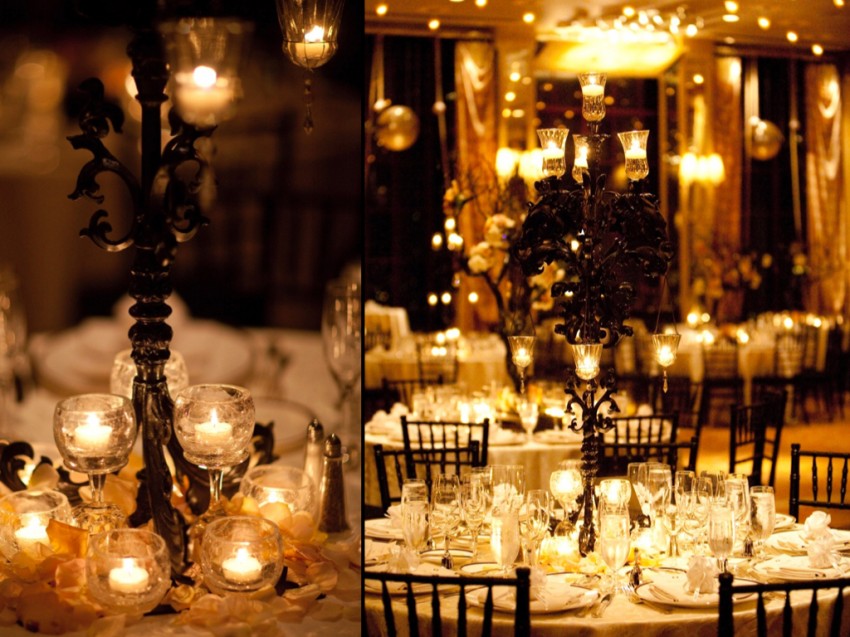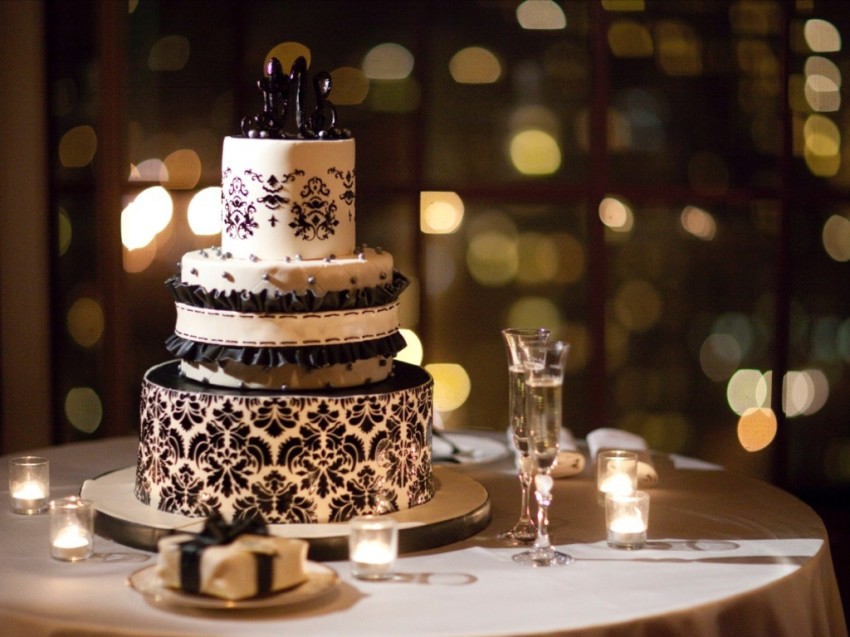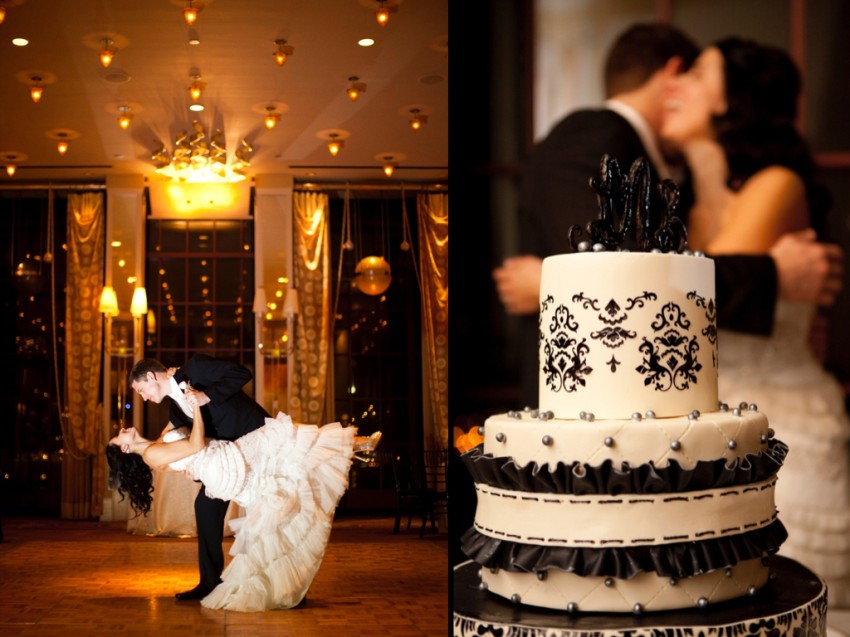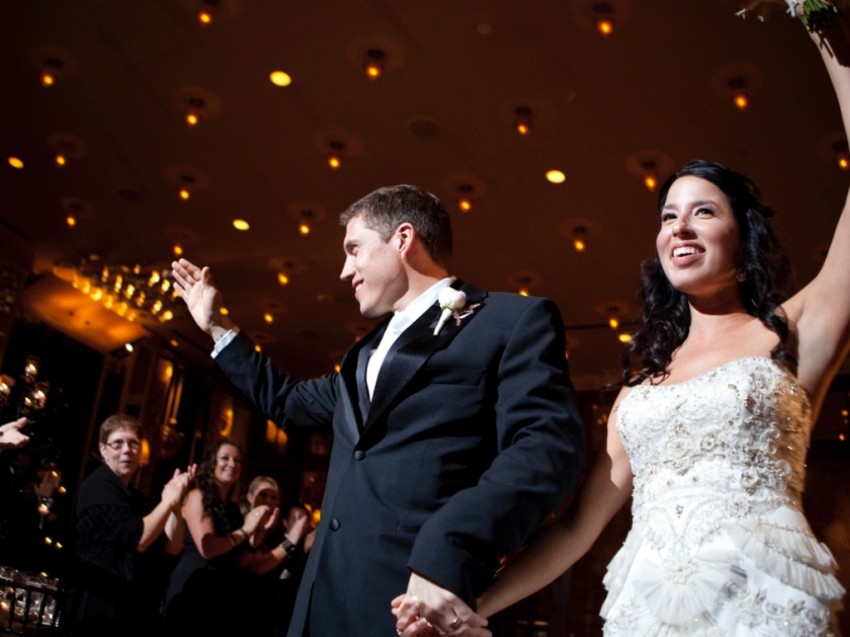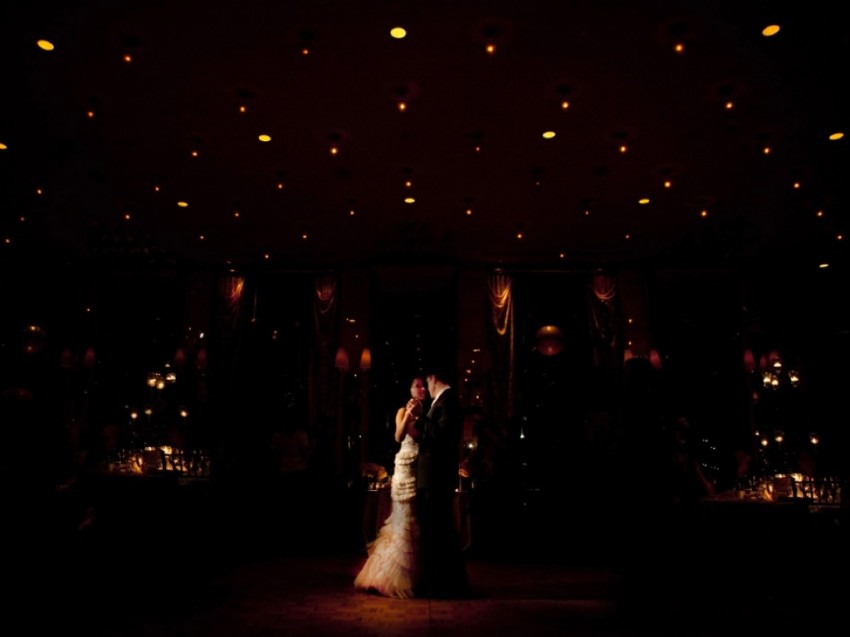 Gina and Brian found us through our mutual friend Leila Lewis of Be Inspired Public Relations.  Leila knew that we would all get along and she also thought that our style would be perfect for their wedding.  I think Leila was right and we had a lot of fun designing their event.
The thing that most sticks out to me about this wedding, is that Gina and Brian got married at a very classy San Francisco Hotel (the Westin St Francis), yet they still wanted a rather progressive design for the event.  I still remember the day that Gina and Brian came to our warehouse.  They loved the space and were immediately drawn to our over-sized black Gothic chairs with skulls imbedded into the armrest and our Gothic Lion Stands.  Although their venue is a San Francisco landmark that exudes old world decadence, they still wanted a design that echoed their personality and their own aesthetic.  In the end, the final event still had a classic look with design elements that had an edge to them.
This is probably the hallmark of the type of clients who find us; clients who want a personalized look for their event.  Being true to yourself is a fabulous goal to have in the wedding planning process.
Gina and Brian had their ceremony at the Holy Trinity Greek Orthodox Church.  It is an elaborate church that hosts a perfect place to wed.  The space has a hollowed vibe and is decorated with Byzantine themed religious art.  There seems to be sense of wonder and spirituality in this space.  It has a romantic feel that is accentuated with candlelight. I could only imagine this church leaving an indelible mark on those who choose to commit their lives to one another in this sacred space.
For their reception the guest were ushered into the famed Westin St Francis; this is a very ornate space with lots of ambient lighting.  Decor can be difficult in this space as it is important not to compete with it.  To accompany this stunning space, we chose bold centerpieces such as our sculptural Manzanita trees that were painted black and our handcrafted Lion Stands that were forged from wrought iron.  Linnae softened the look with classic cream toned florals that were embellished by black feathers and jewels.  The juxtaposition of the lighter colors contrasted by the black accents paid off well, and this wedding had a sophisticated look with an edge.
Jon Asiel
Floral and Event Design | Asiel Design
Ceremony | Holy Trinity Greek Orthodox Catholic Church
Coordinator | Creative Events by Ashley
Wedding Dress | Lazaro
Wedding Cake | Elegant Cheese Cakes
Photography | Jay Tsai
Reception | Westin St. Francis, San Francisco
You might like: