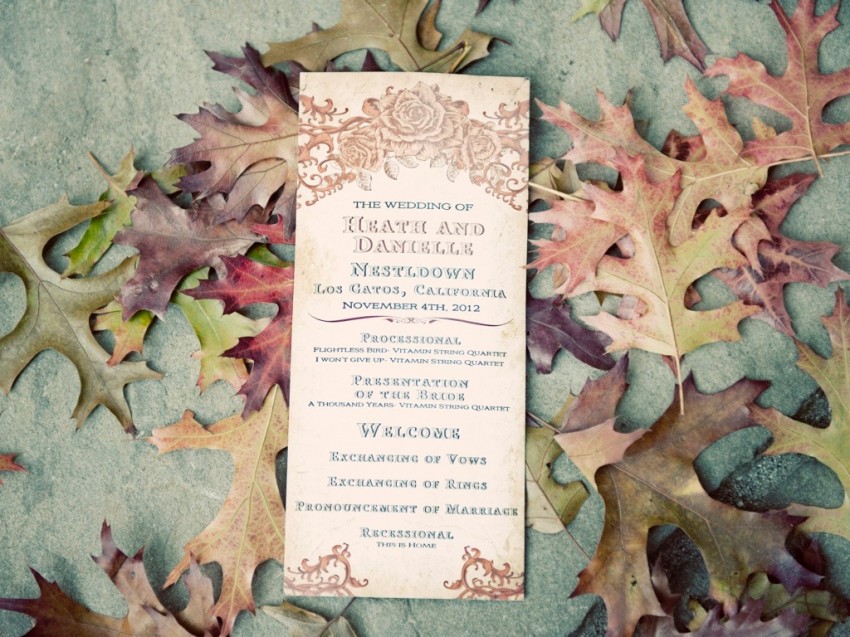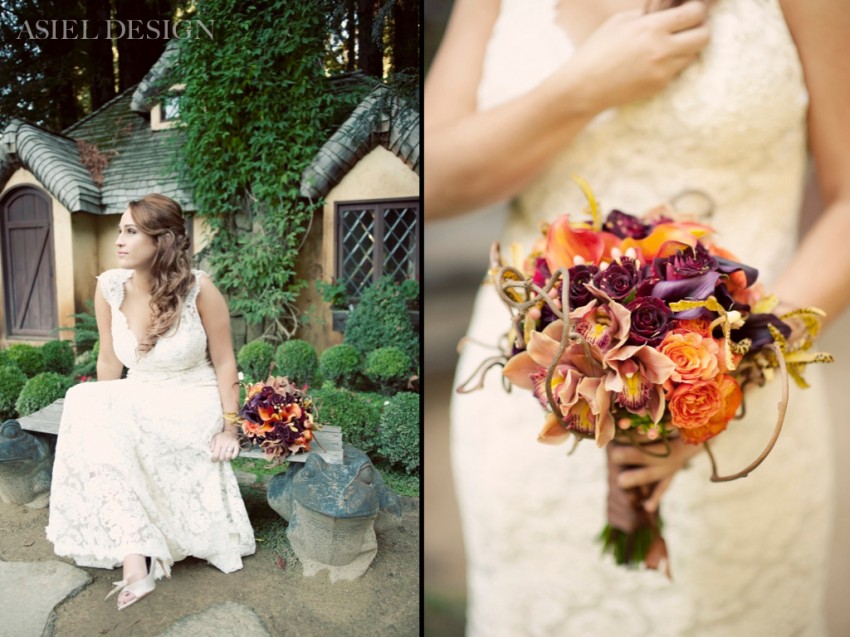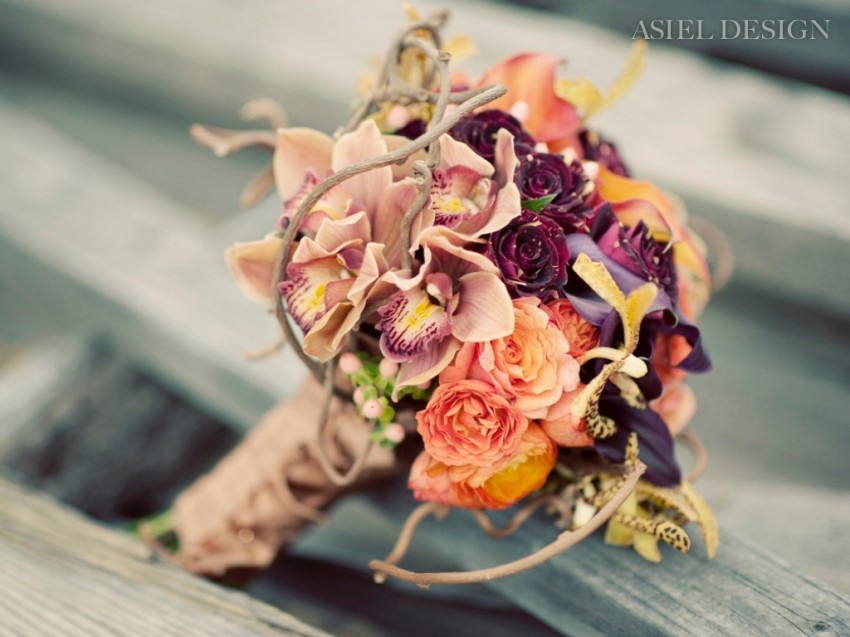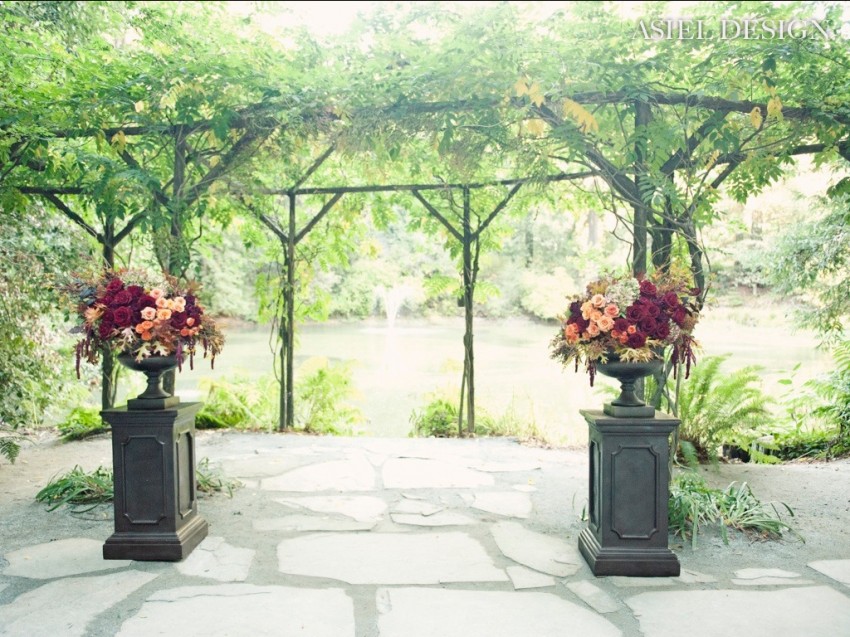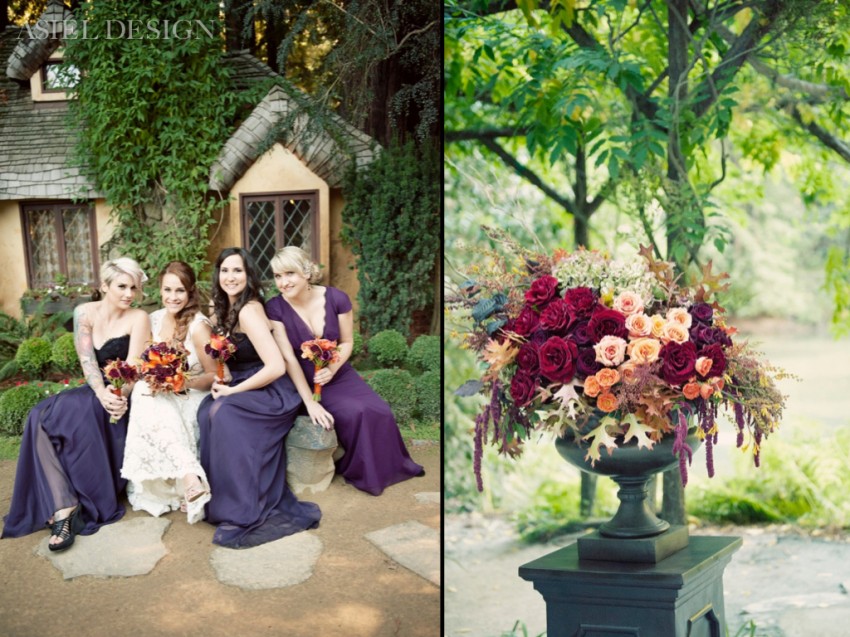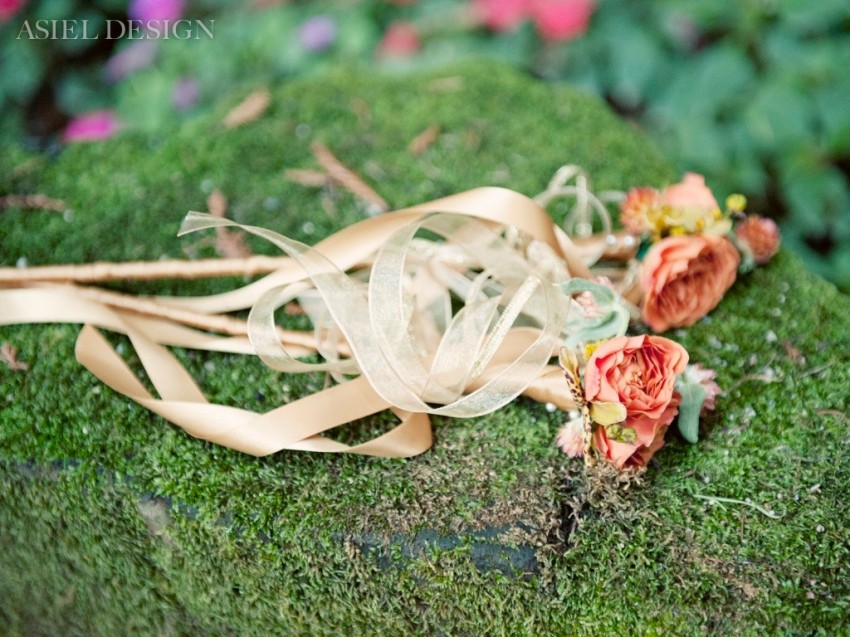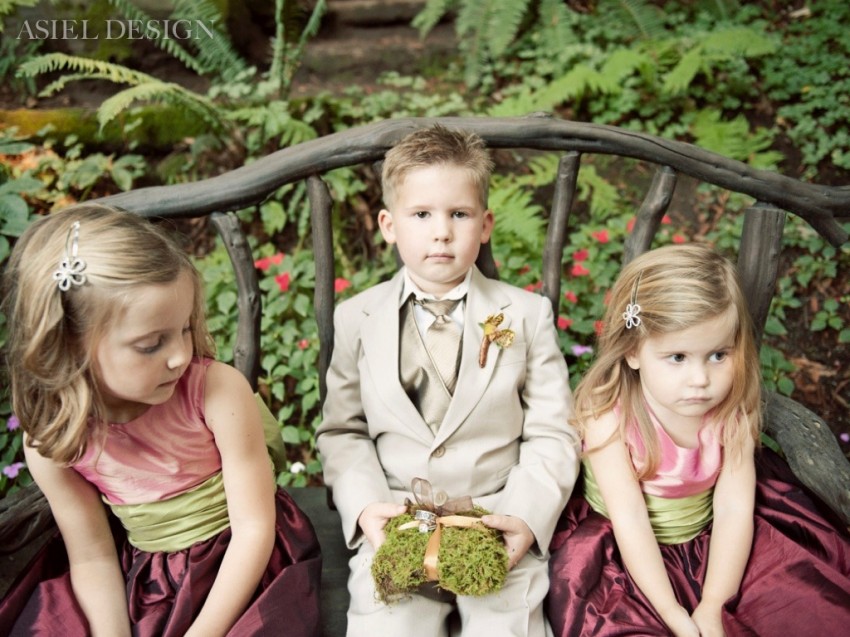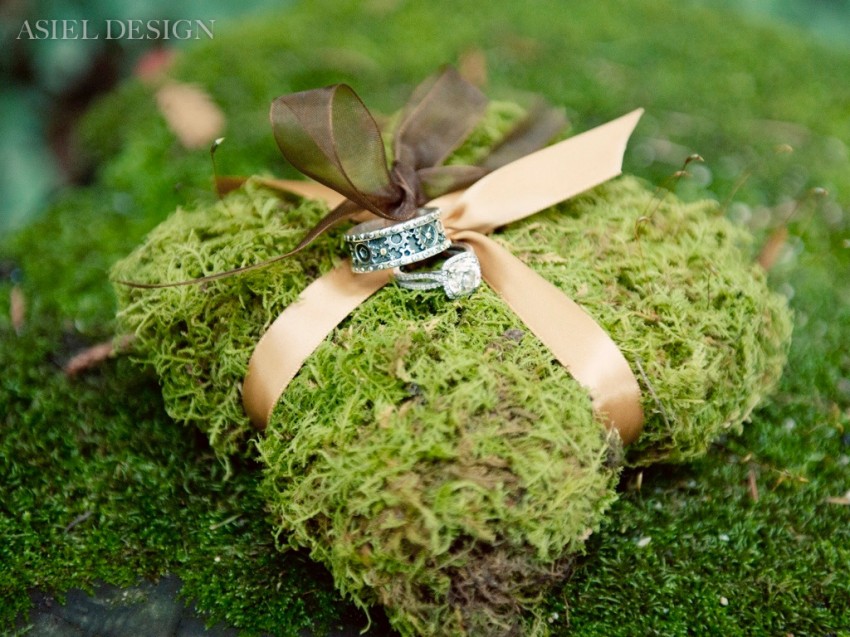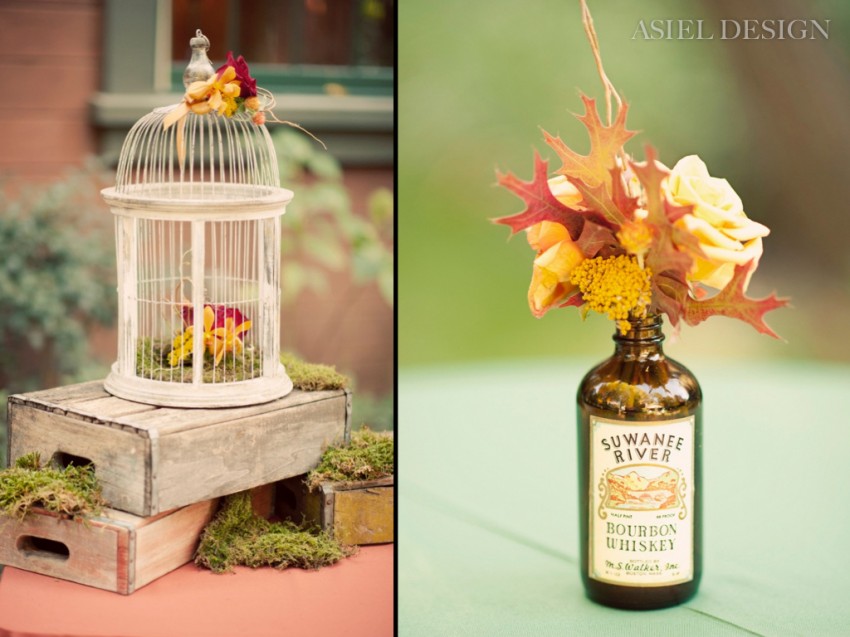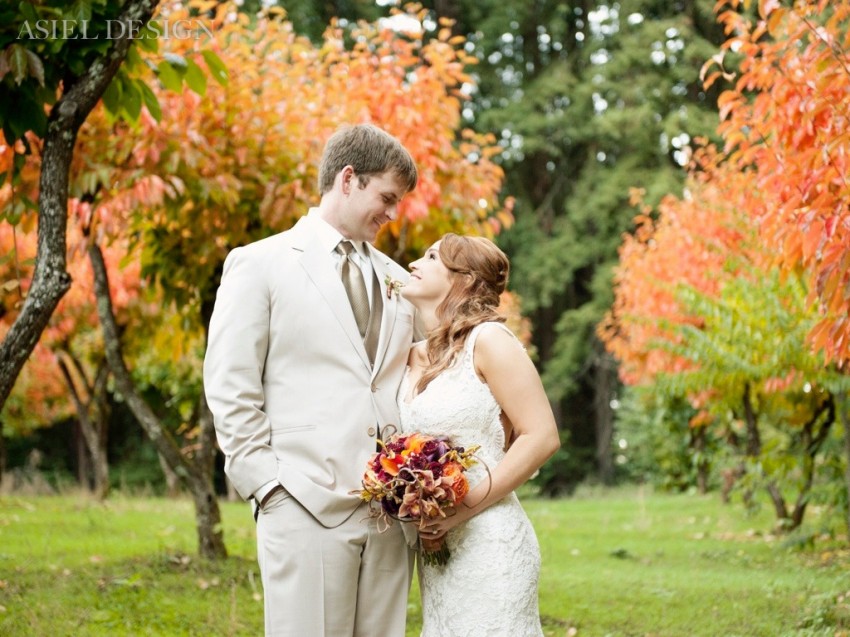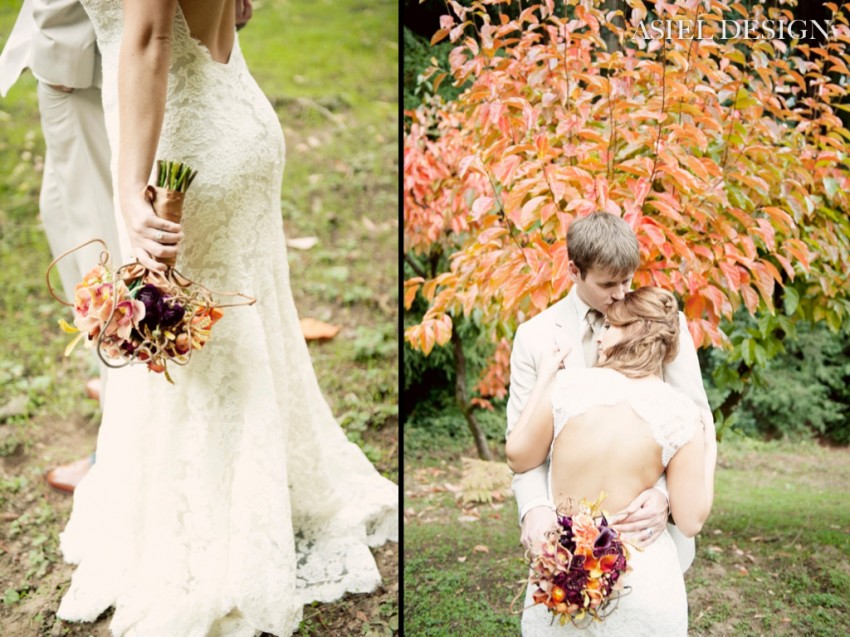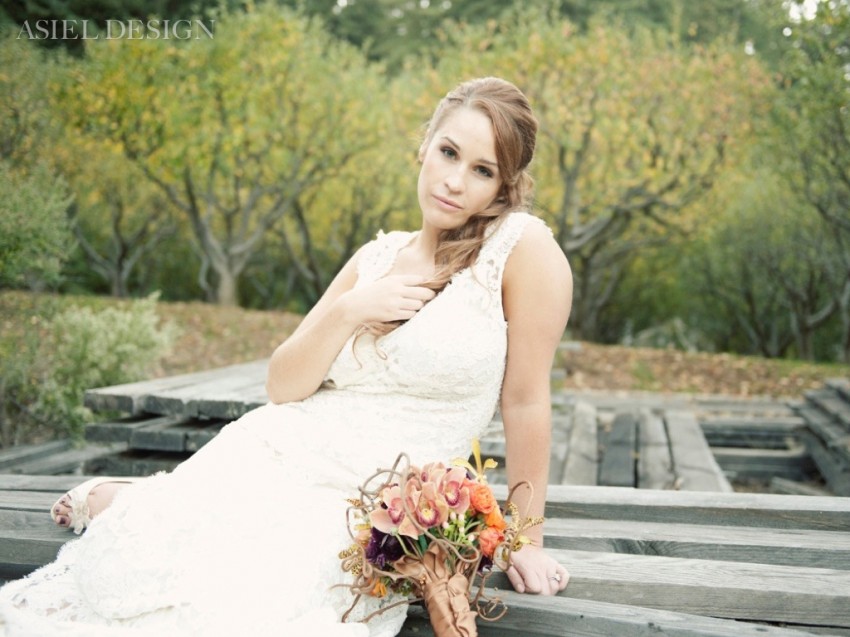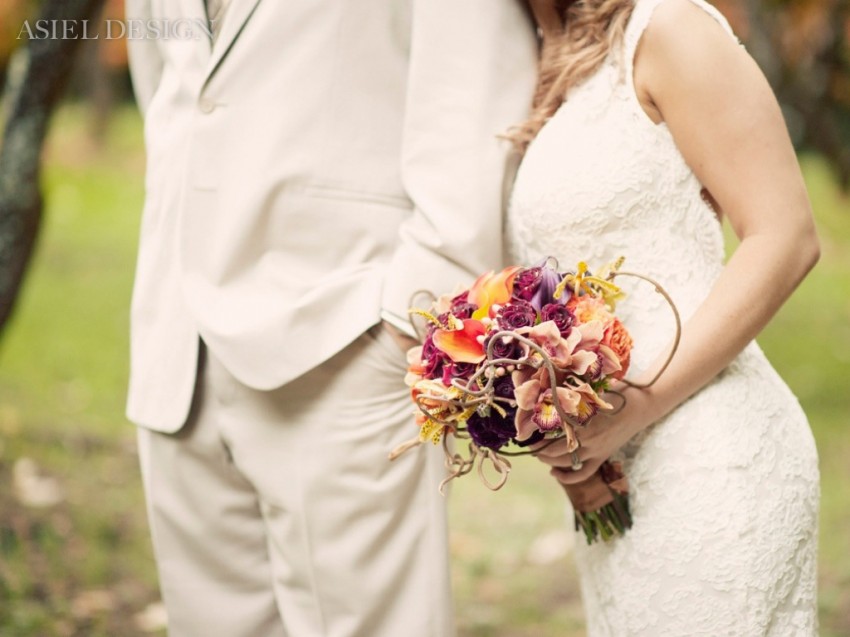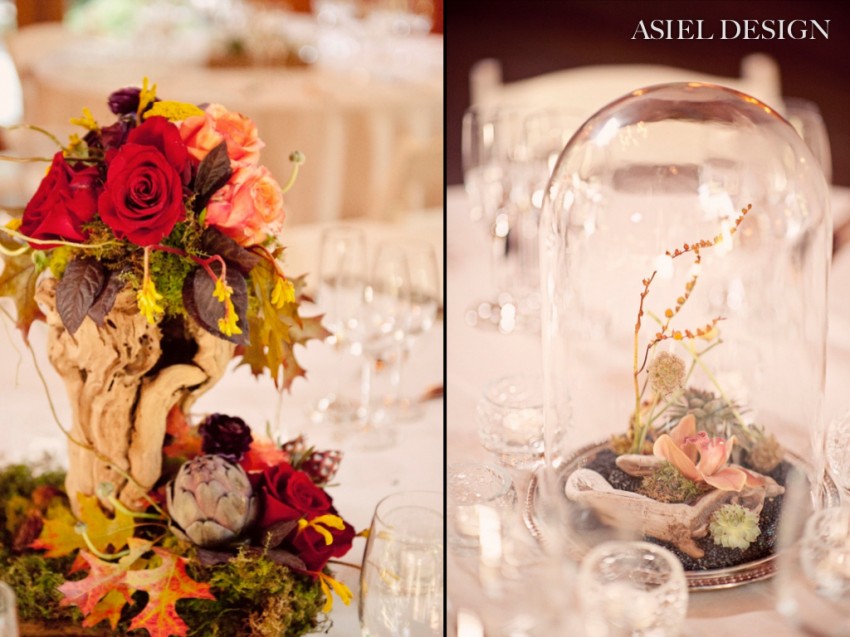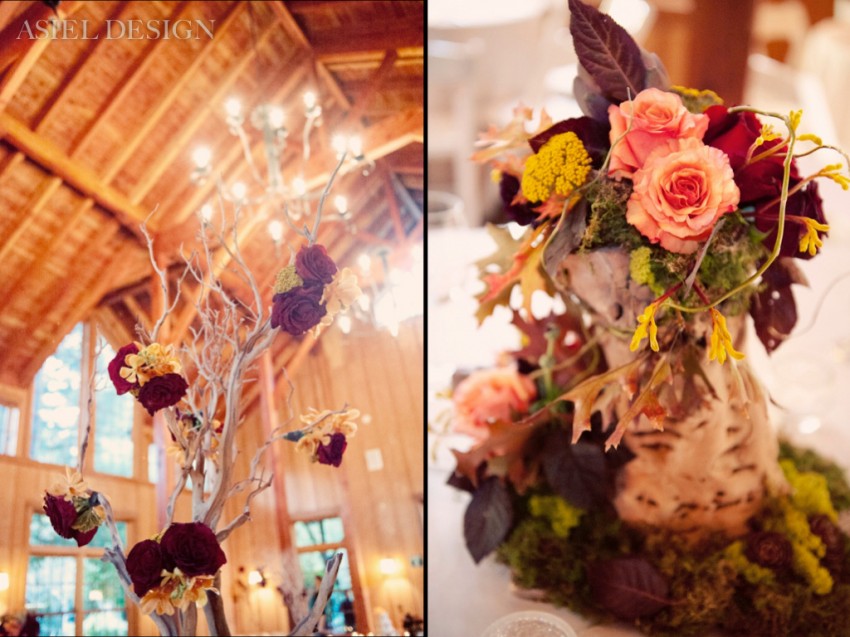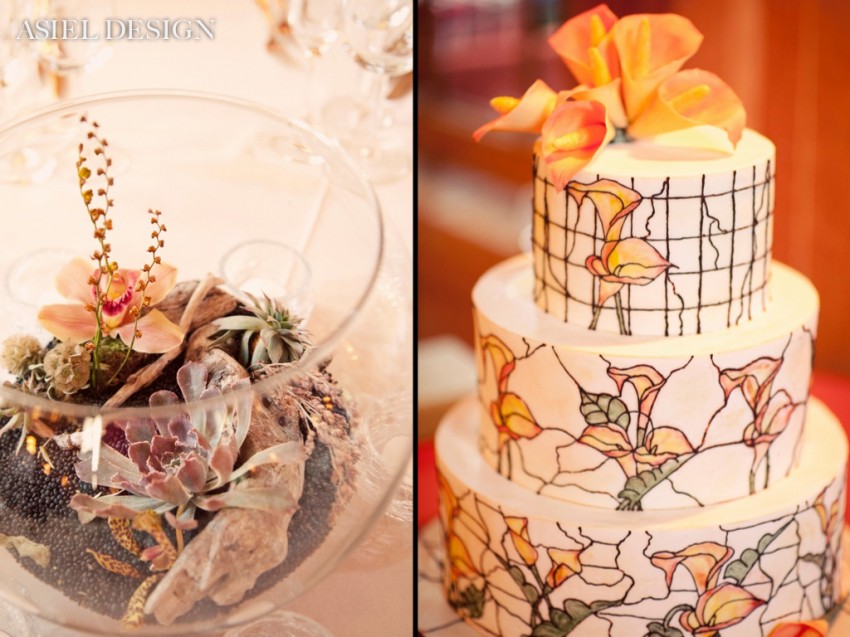 Danielle and Heath had an autumn inspired wedding. As far as fall weddings go, this union had many of the things one may hope for  -beautiful fall colors and textures, nature, and of course love. This couple chose to get married at the ever so popular but secluded Nestldown, which posed the perfect backdrop to this seasonal soiree.
They had their ceremony down by the pond in front of Nestldown's wisteria archway. We decided to flank the couple with two oversized floral arrangements to incorporate their color scheme into the ceremony and also create focal points. The ring bearer pillows and the flower girl's floral wands were cute touches that we loved creating.
As far as floral elements go, what I liked most about this wedding was Danielle's bridal bouquet. Linnae did a fabulous job of incorporating a very sophisticated seasonal color palette. She used the rare "hocus pocus" roses, cymbidium orchids, mango callas, hypericum berries, and orchids wrapped in kinky kiwi vine. I have always loved Linnae's take on color palettes. She often seems to have an uncanny ability to surprise me with arrangements of colors that I haven't seen together even though I grew up in the flower industry. And her ability to play with textures is evident in her floral creations as well. It's no surprise to me that she is having fun when she plays with flowers because her arrangements seem to smile, which in return makes our clients smile.
For the reception centerpieces we played with rustic elements that echoed nature.  We love to create the concept of a gallery as opposed to the traditional "high + low" combination.  We played with 3 designs that worked in unison as a collection. For height and drama, we used our sandblasted Manzanita trees that held clusters of roses and orchids. For the low arrangements we incorporated wooden stumps that oozed out florals over mossy landings. This centerpiece had an artistic vibe and often seems to be a favorite among guests. Finally we created living glass terrariums that seemed to house little microcosms of nature beneath glass for the guest to enjoy. The 3 styles of centerpieces worked well together to create wonder for the guests at this special fall wedding.
Jon Asiel
Credits
Floral Design | Asiel Design
Photography | Ashley Maxwell
Venue | Nestldown
You might like: