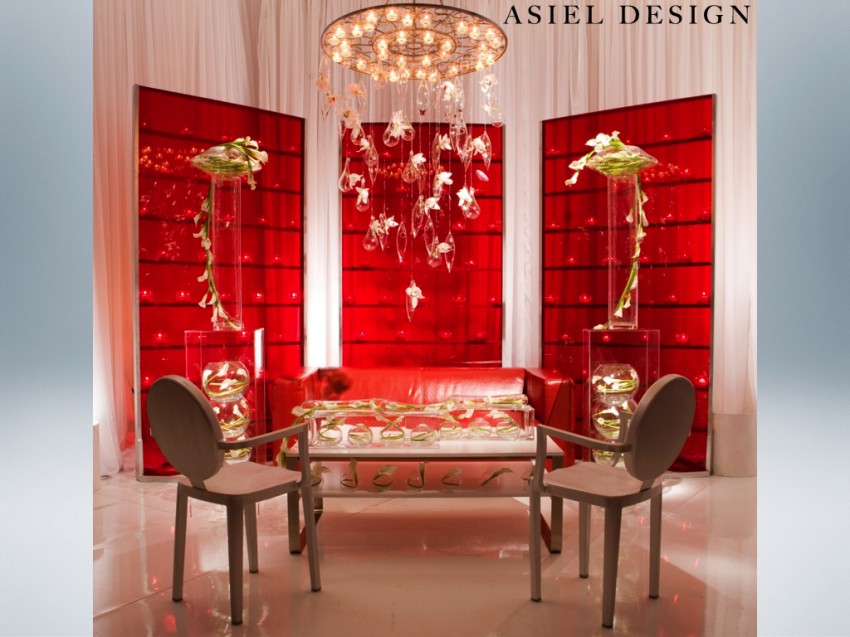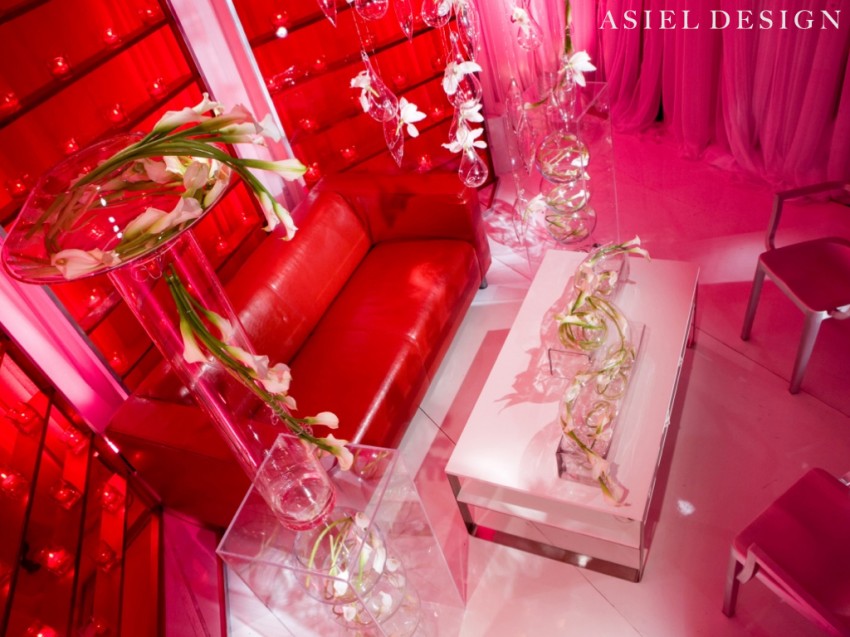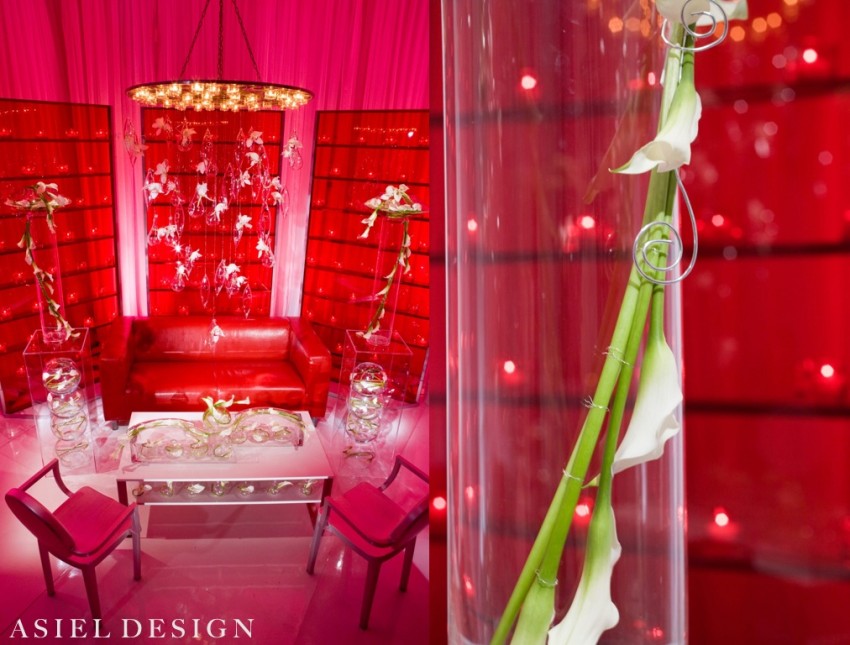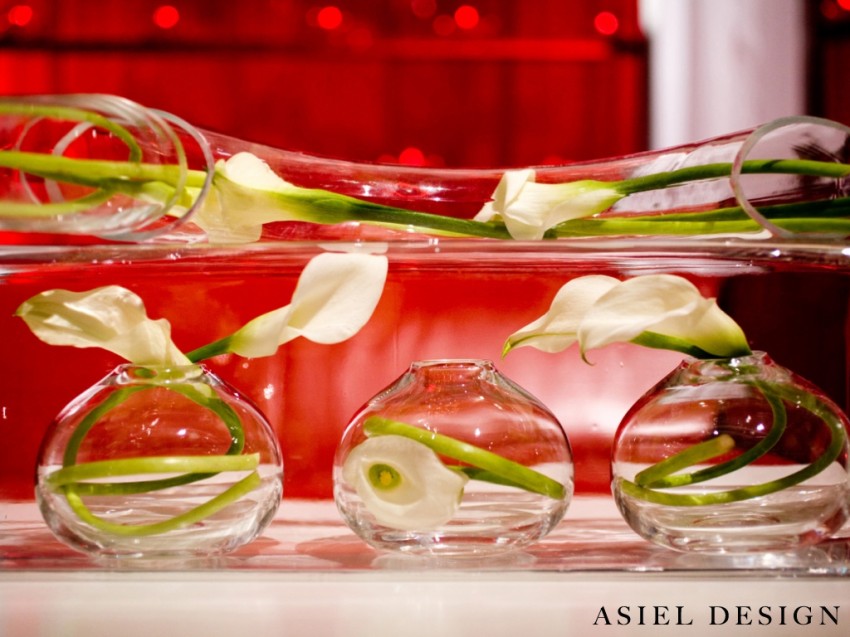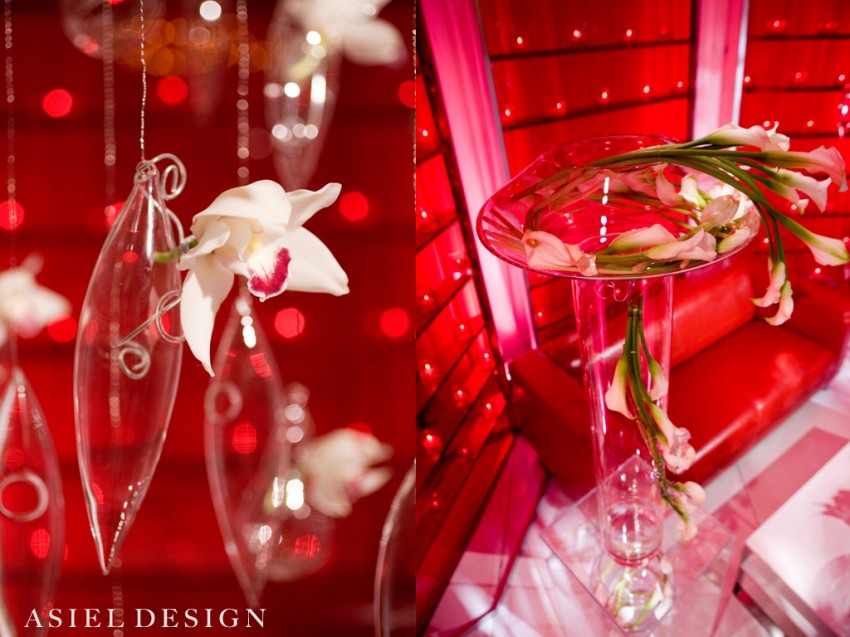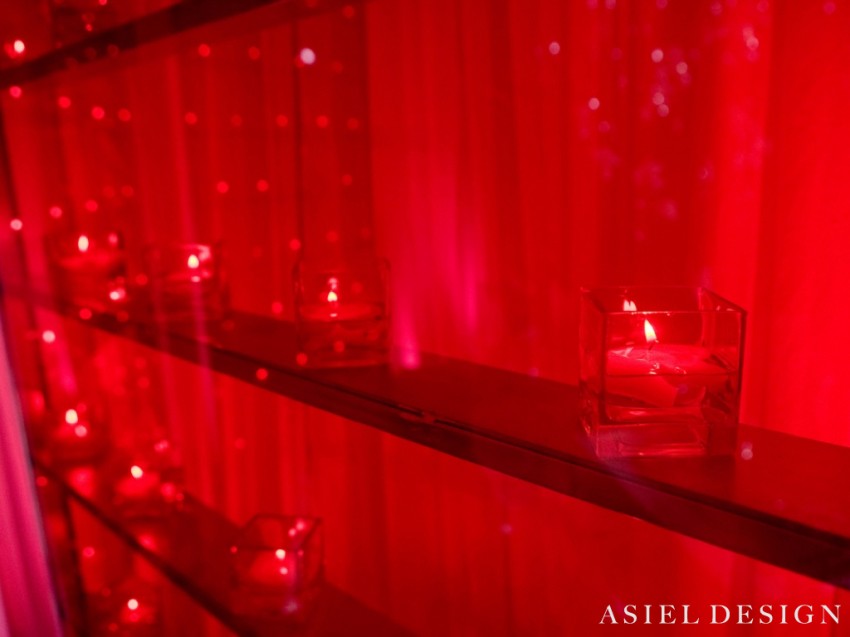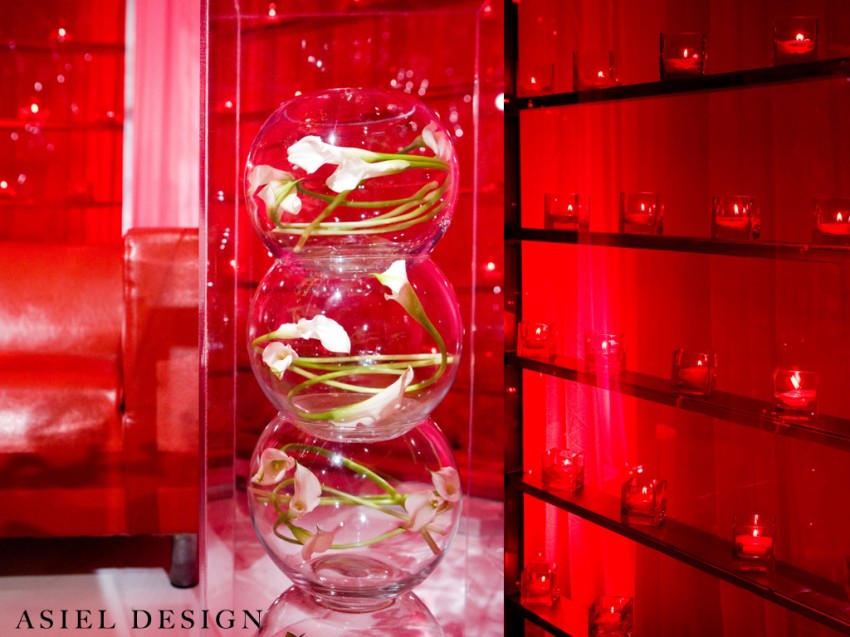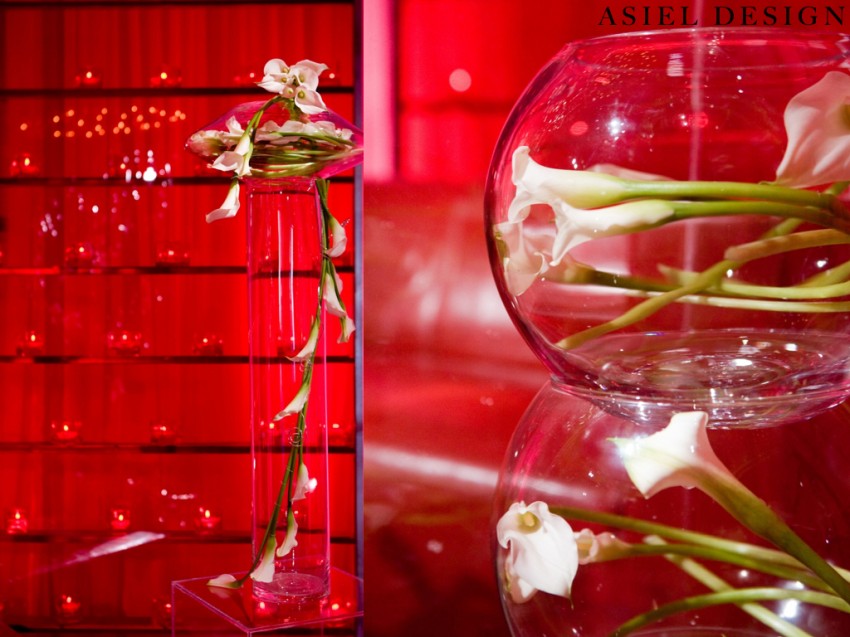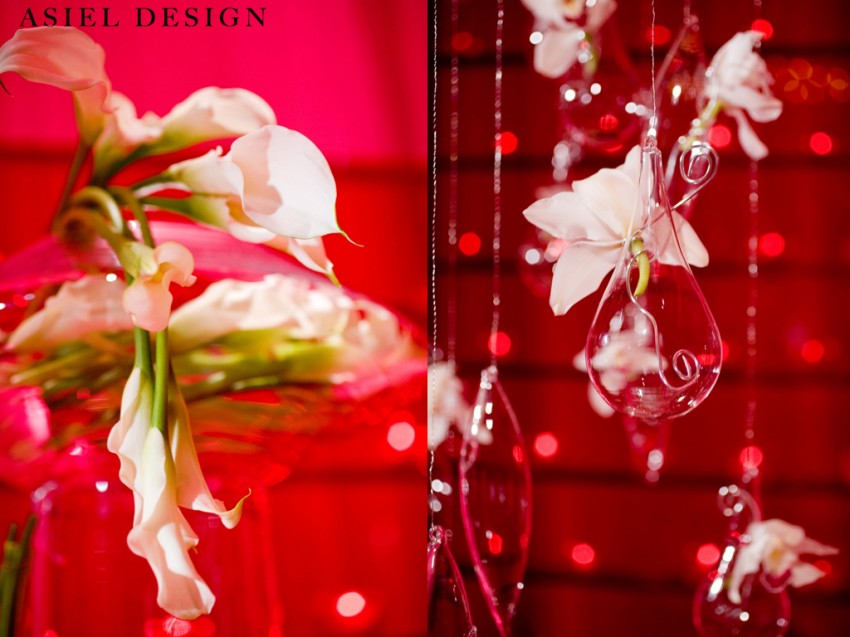 This is a photo-shoot that we did a while back. It was created for
YWD
magazine in 2009 when lounge furniture vignettes were becoming increasingly popular within events. It was a fun shoot and it's always nice to look back on past work and see how we have grown and changed as designers.We called this shoot "Tokyo Lounge" as
Linnae
and I were enthralled in the modern aesthetics we saw evident in futuristic Japanese design. We chose to bring in vibrant red hues through the lounge furniture and the translucent plexi-glass inserts that were set within our candle walls. I really loved the candle wall element of this shoot. It was a dramatic backdrop and nothing says modern to me like candles burning behind red plexi glass.
I didn't know it at the time, but as I look back on this shoot I realize that Linnae created "floral art." White calla lilies flowing through clear vases and cymbidium orchids suspended in hanging vessels gave the flowers the illusion that they were dancing. It was an architectural and masculine shoot as each bloom was meant to stand alone. The curve of the flowers almost had a sexy, sleek demeanor to them that reaffirm the artistic execution by which they were set.
Like I said it's always nice to look back and take what you learned as you approach every new design and opportunity in life.
Jonathan Asiel
Floral & Event Design | ASIEL DESIGN
Photography | Arrowood Photography
Coordination | MB weddings
Lounge Furniture | Blueprint Studio
Lighting & Fabric Drape | Enhanced Lighting
Location | Enhanced Lighting Studio
You might like: