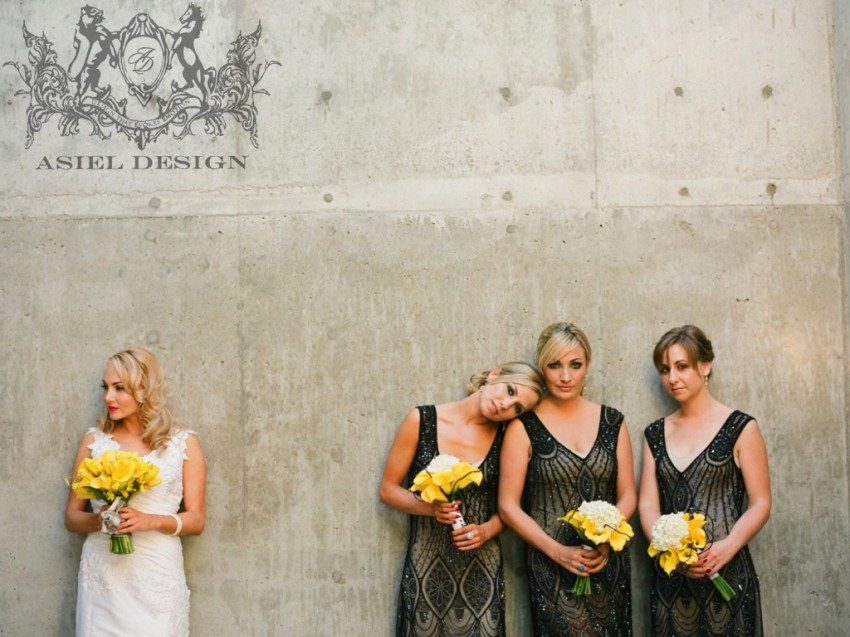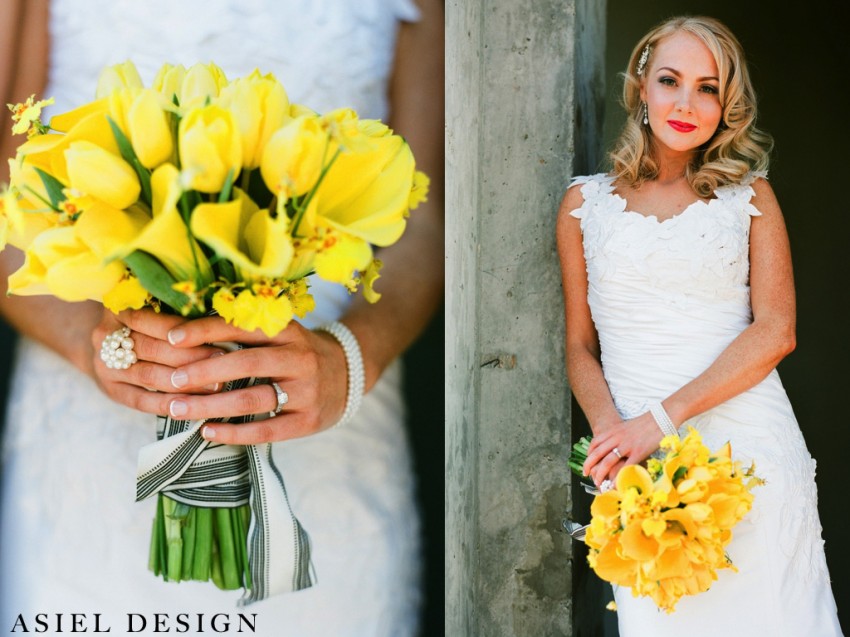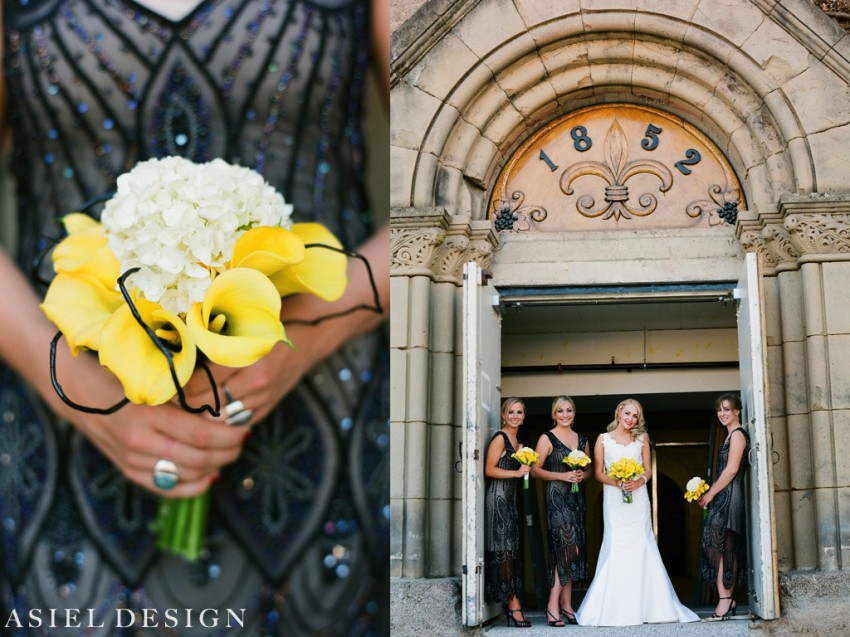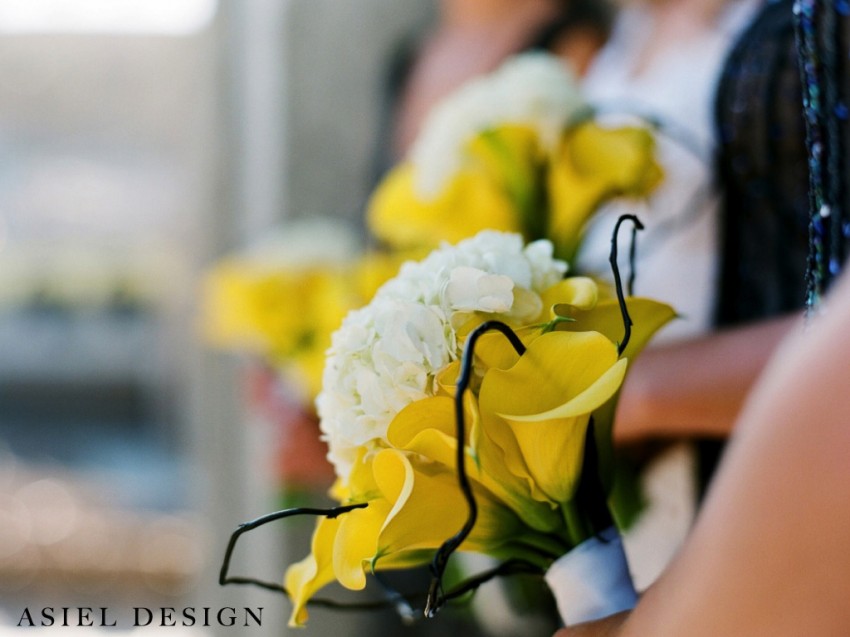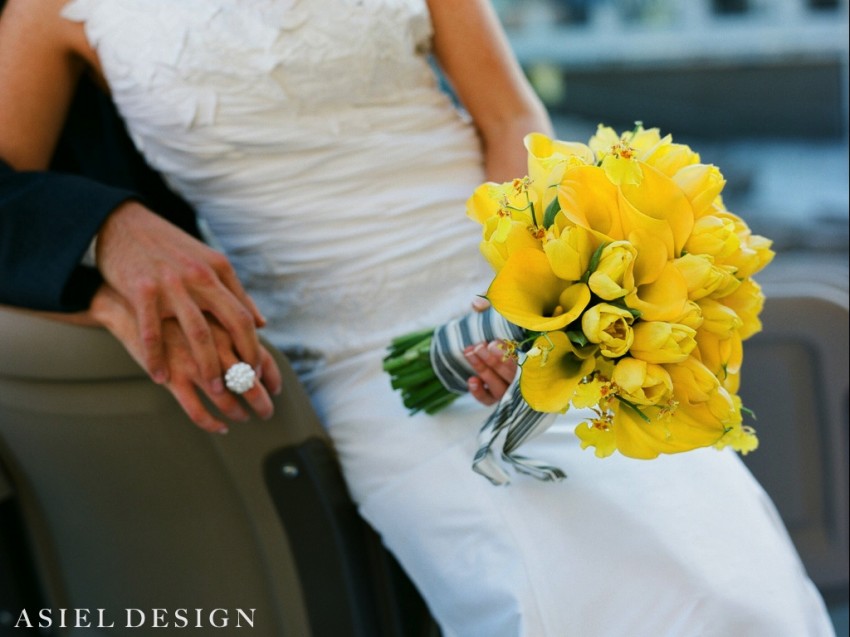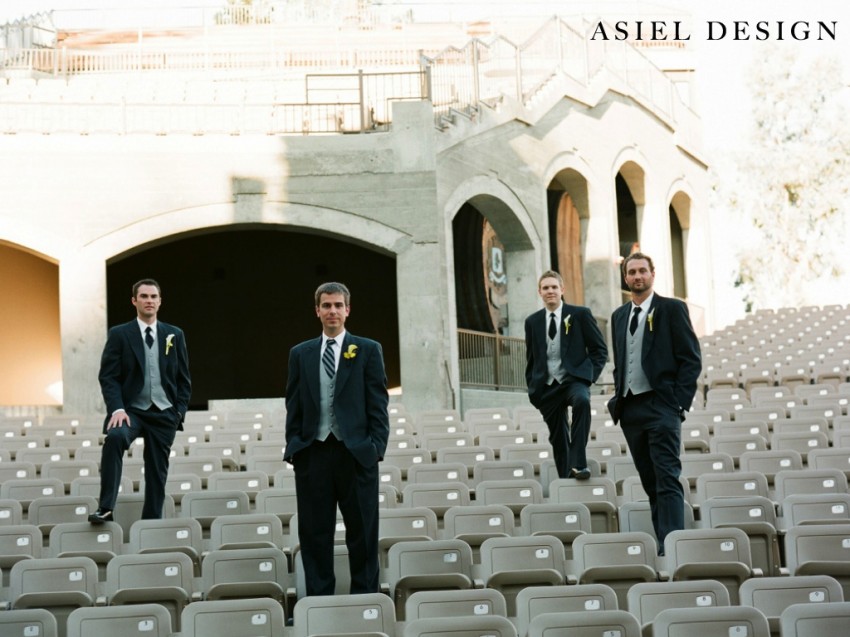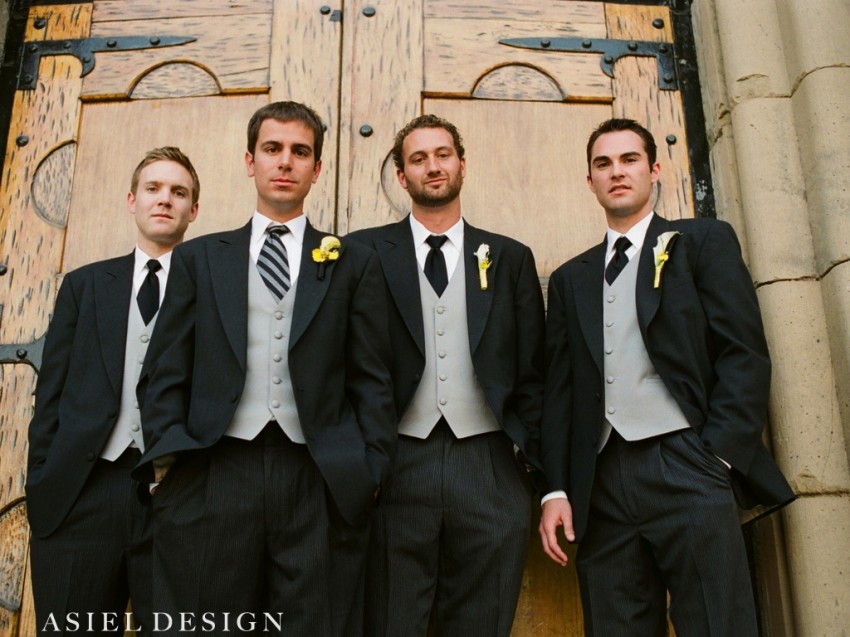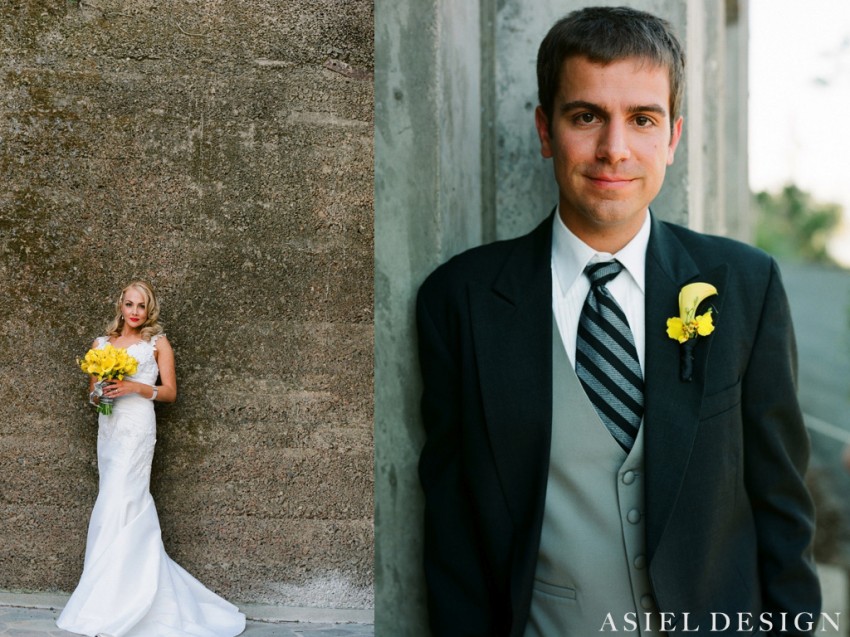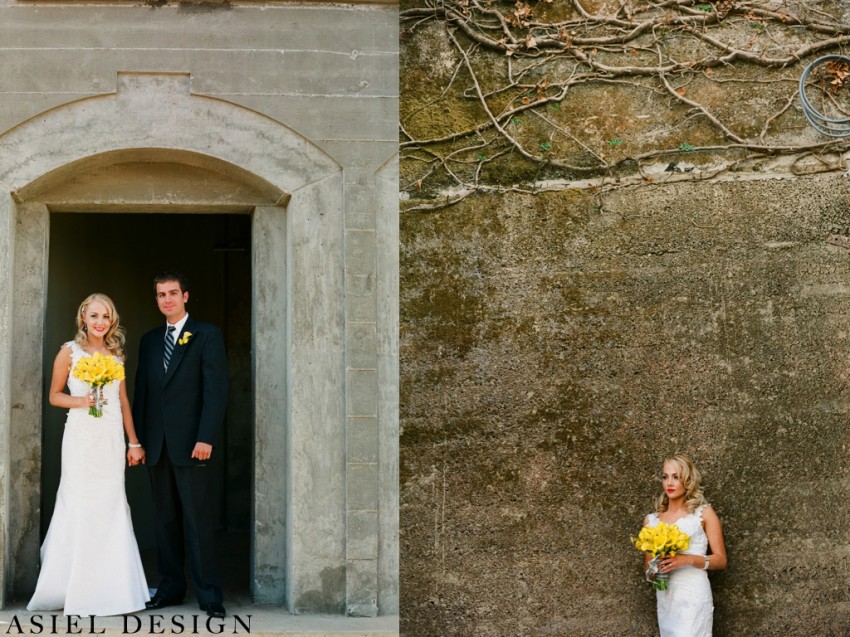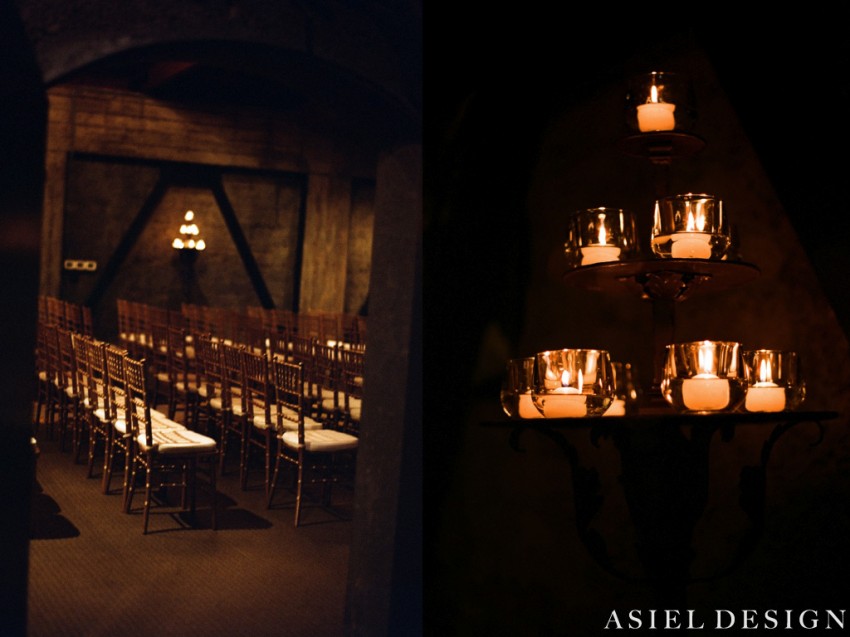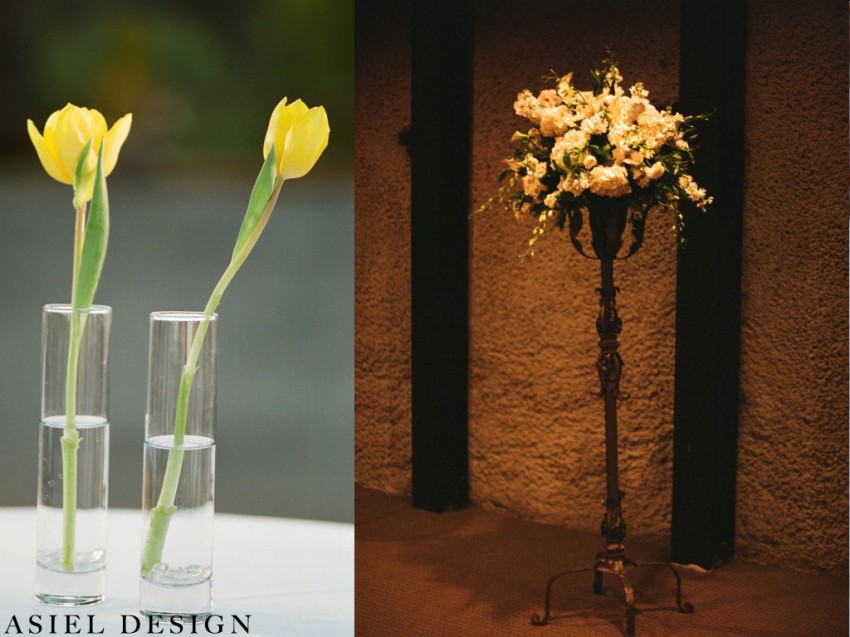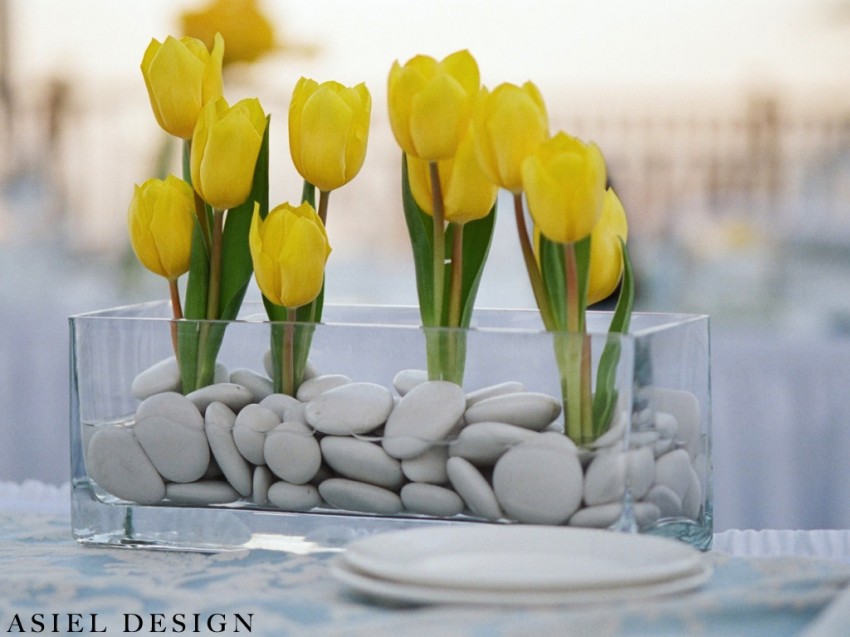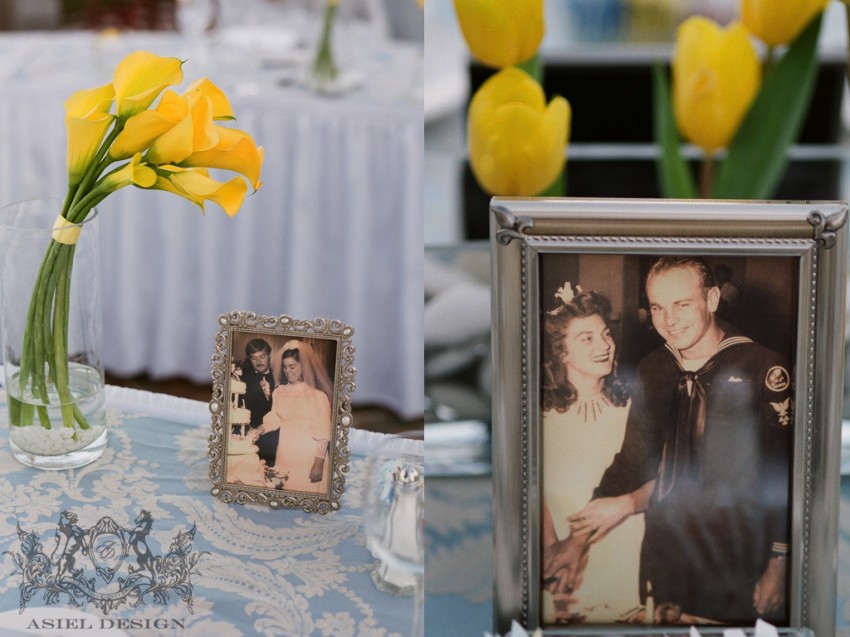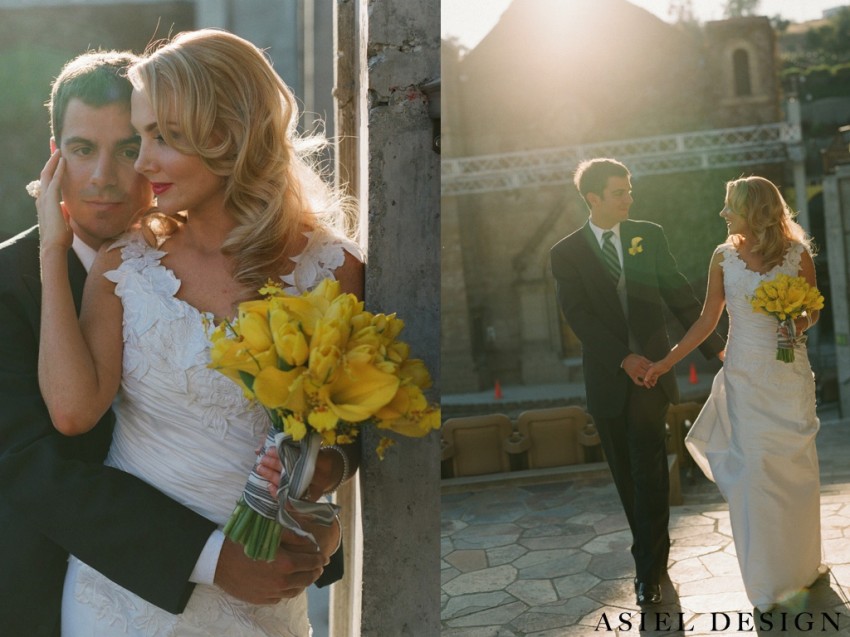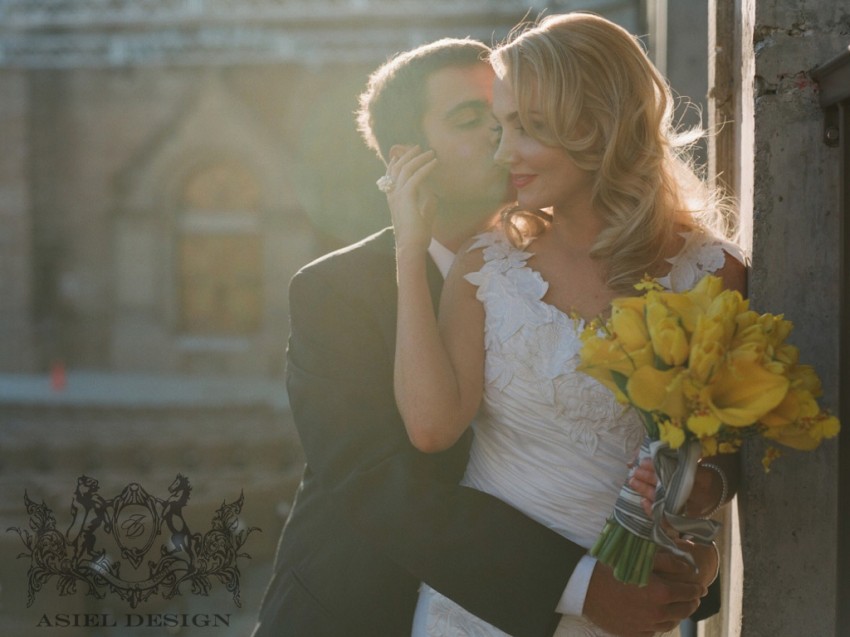 There is something so simple and captivating about this little yellow wedding. It may be the stunning bride, or the pop of color, or the throw back style, but it remains one of my favorites. Nicole and Chris tied the knot at the Mountain Winery in the South Bay. It is a rustic venue, but they didn't let that determine their wedding style. They kept it simple and clean and truly impactful by choosing a bright color and letting it speak.
I think what really makes it work is the accents of black and white. If her bouquet had a white or yellow ribbon on it, it would have looked like just another wedding. But the vision of allowing the black and white to come in through a ribbon really takes her entire wedding ensemble to the next level.
I am mesmerized by the fancy bridesmaid dresses and swept back hair. It looks like they danced out of the 20's without trying too hard. LOVE! Thank you for letting us be part of your special day, Nicole and Chris. Your love is evident and we are touched to be part of it. Excellent work Tanja (Tanja Lippert Photography) in capturing the day and creating elegance. We love your work!
Warmly,
Linnae Asiel
Floral Design | ASIEL DESIGN
Photography | Tanja Lippert Photography
Venue | Mountain Winery
You might like: