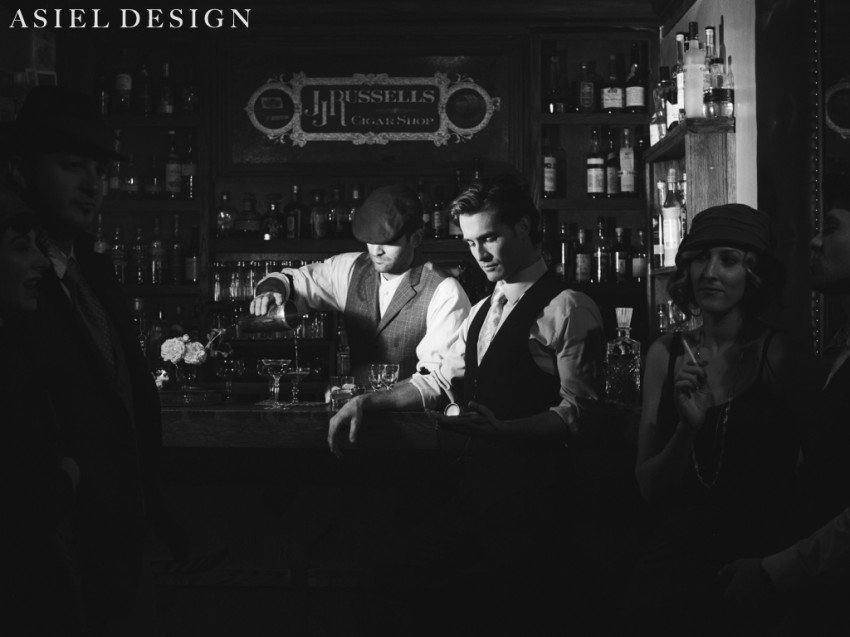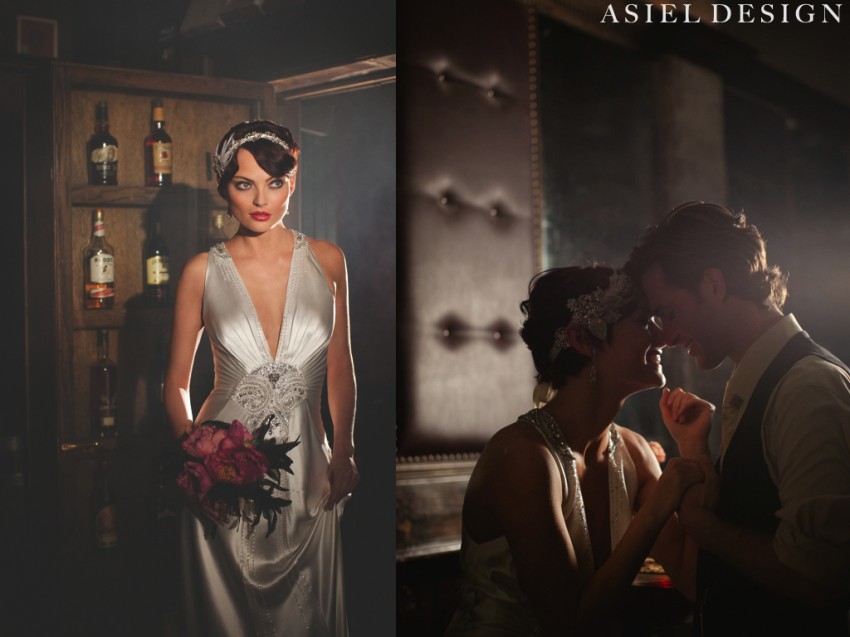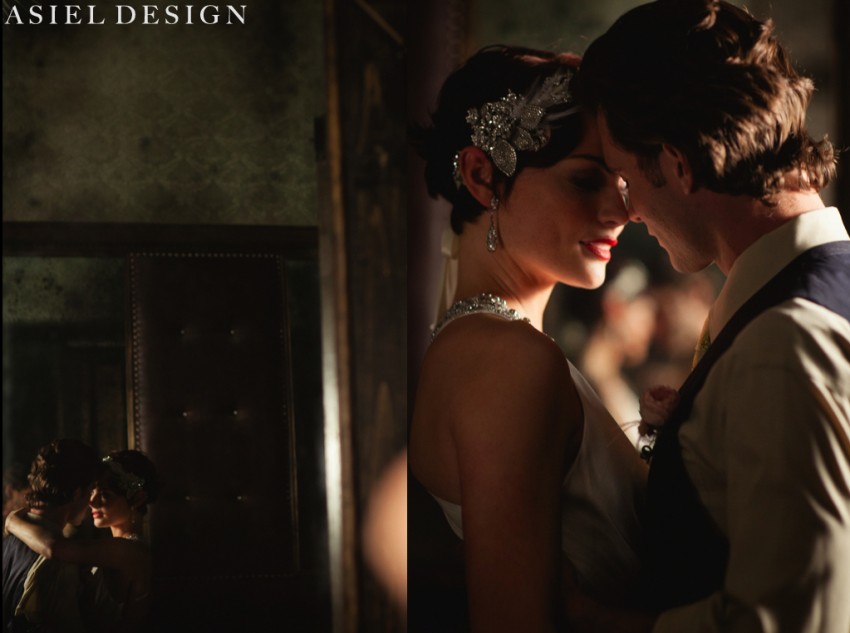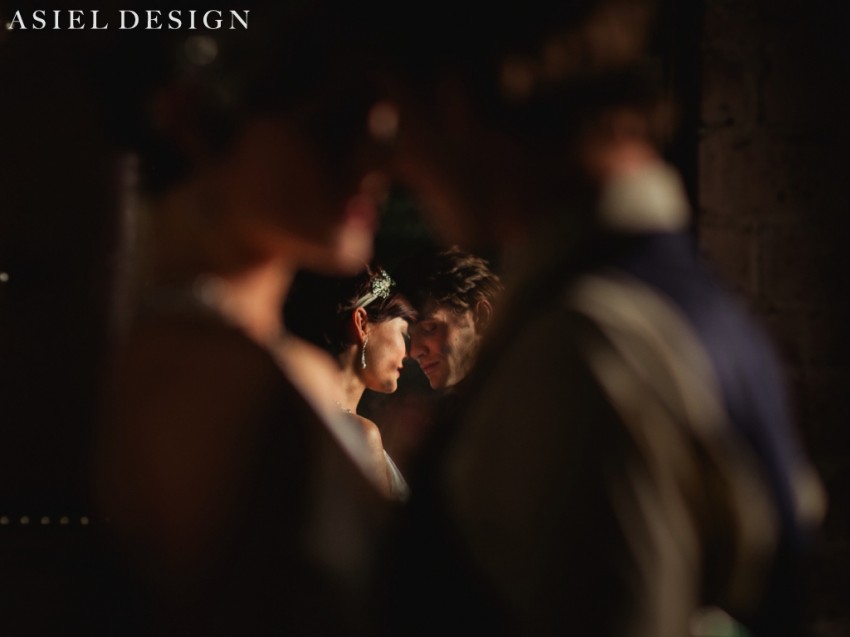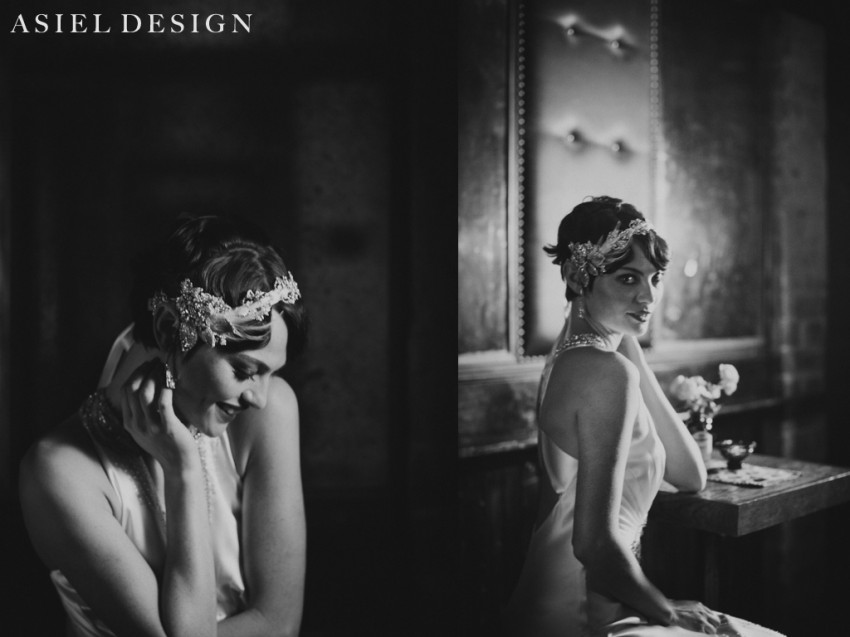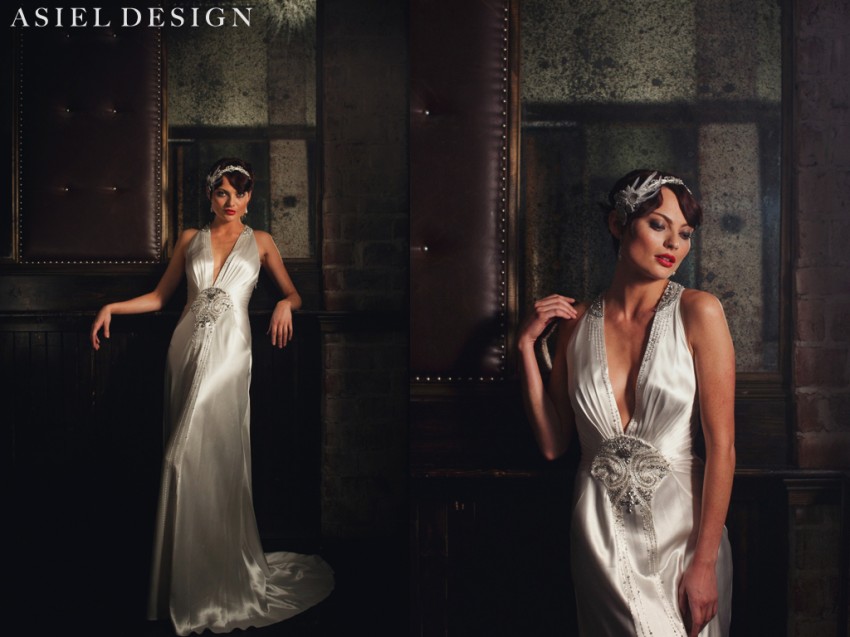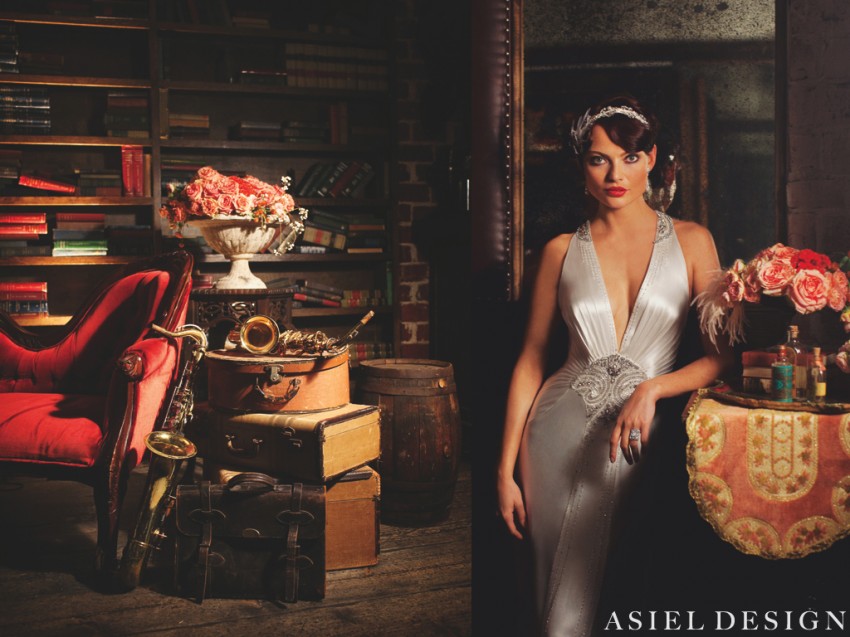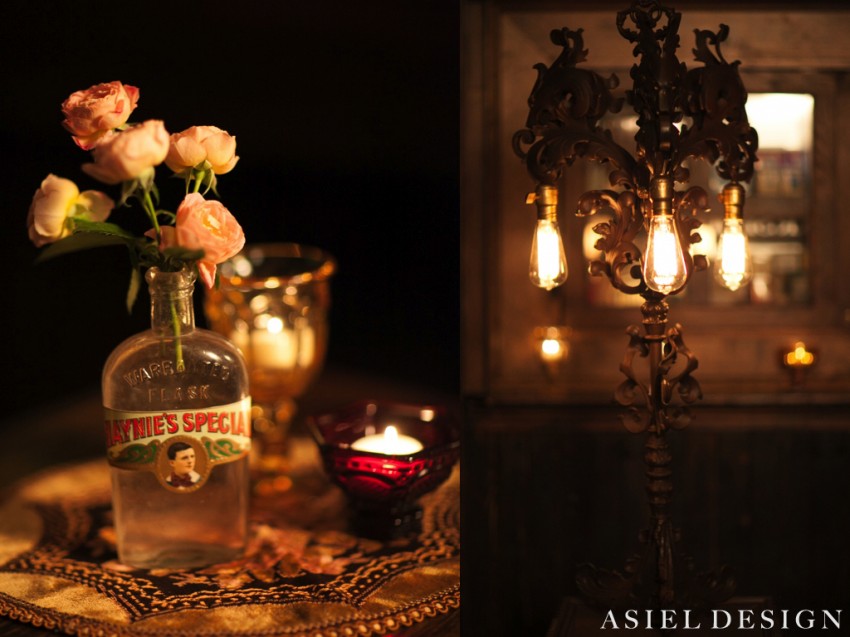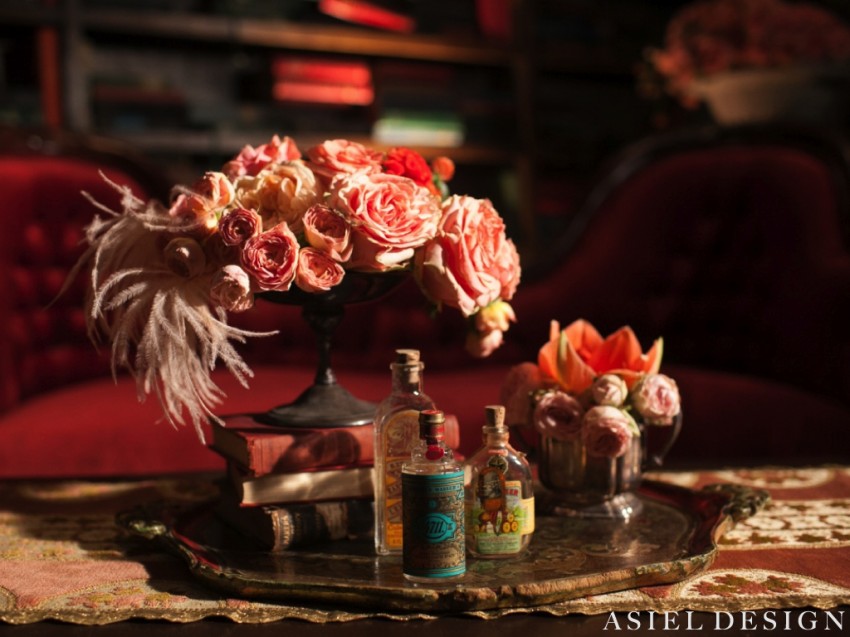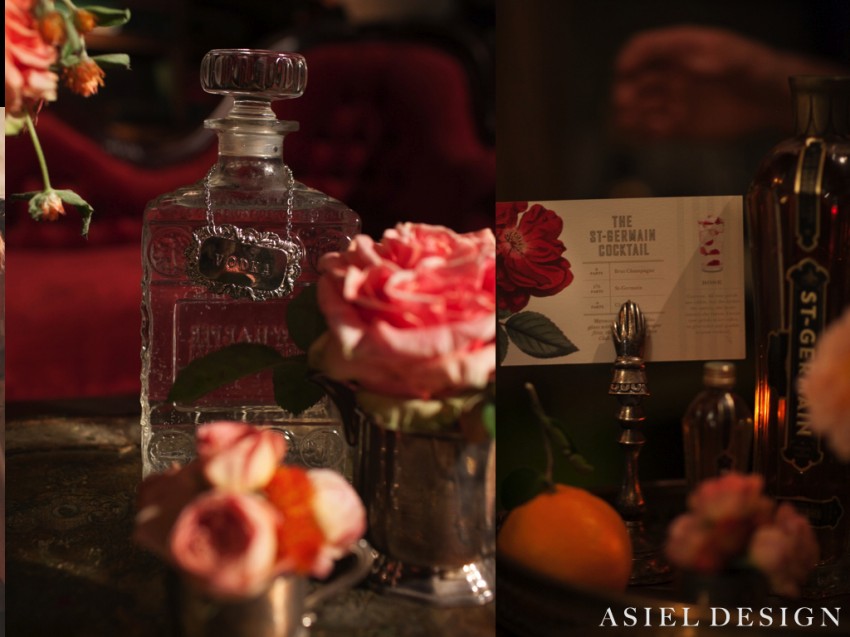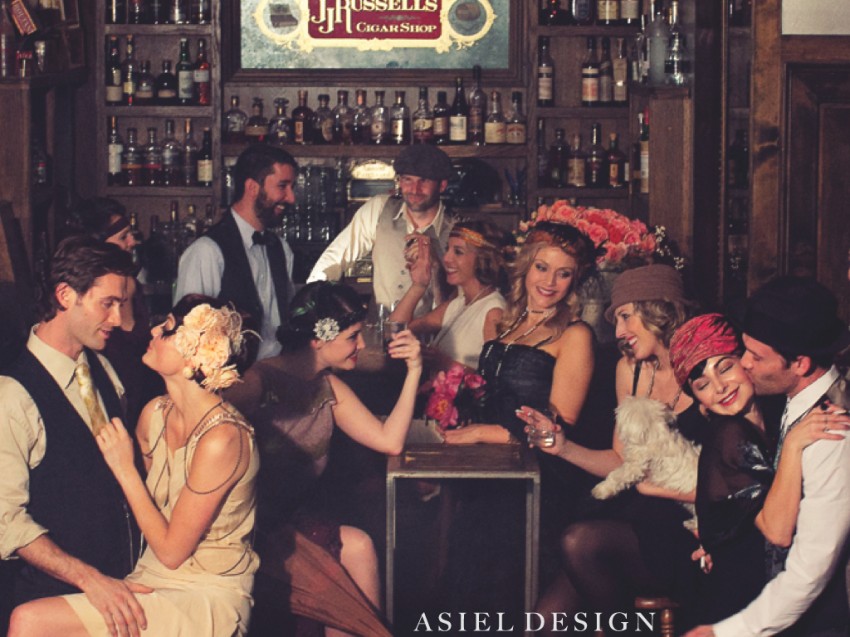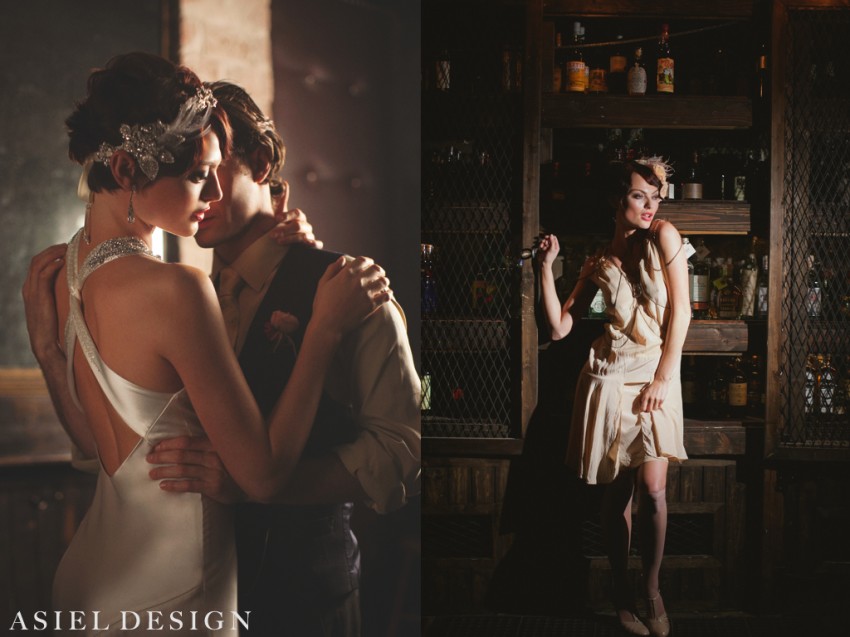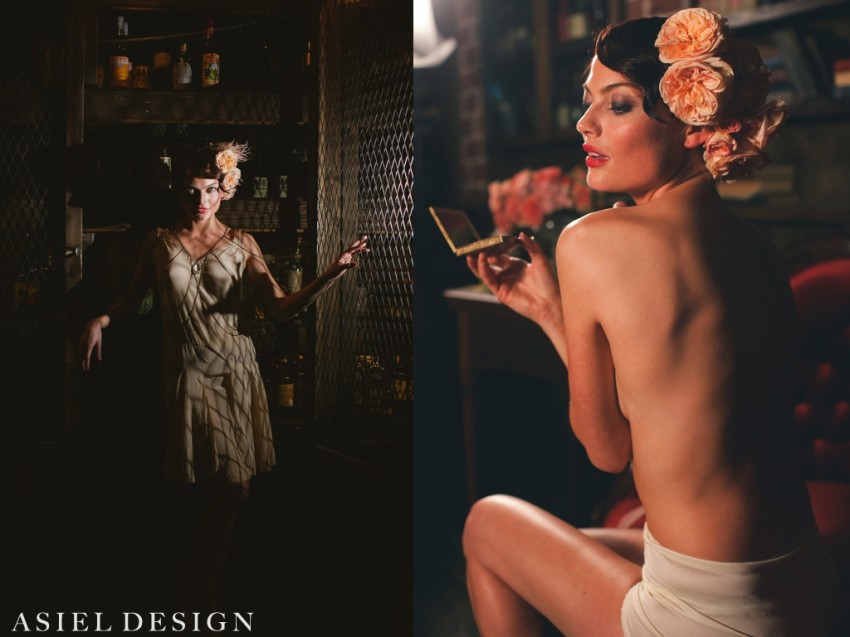 This Prohibition themed shoot was the first of a series of cover shoots that we did for Today's Bride. The idea was to derive an image that was cover worthy and to also create a story line that could be told in an editorial fashion within the magazine. We immediately knew whom we wanted to partner with on this shoot and we were glad when Jennifer Skog Photography jumped on board. We also reached out to a dear friend of ours, Sarah Collins, to assist Linnae and I in the styling of the shoot. Once we had our core team in tact we stared meeting and dreaming up this shoot in a collaborative fashion, which would be shot at Bourbon and Branch in SF
This shoot more than the others that we worked on followed a story line. There was a male model involved (Jonathan Stoddard, who is a dear friend of ours) and a female model Kaet was brought into play the "bride to be." But we didn't stop there, we also decided to enlist the services of Paxton Gunn (as the bartender) and then decided to fill the rest of the bar with extras in themed era assemble that Sarah Collins was instrumental in organizing.
The story that we followed went something like this. Jonathan's character, lets call him "Jack," anxiously waits at the bar to see if his true love will show up. You see Kaet (we will leave her name as is) has a decision to make. Will she get married to the rich debutant (another man) and not worry about money for the rest of her life? Or will she follow her heart and meet Jack at this gritty underground bar? In doing so she will forgo the easy life to spend the rest of her life in the arms of her true love. Will she choose money or love? Will she follow her heart or her head? That's the story line that we agreed to drive this shoot. And if Jack and Kaet sound like Jack and Kate from the movie Titanic, well then that's by mere coincidence☺
Luckily for us Kaet did walk through that hidden door in the bar. Along with her came the passion and sensuality that was needed to pull off this shoot. Being that this shoot was about a story makes sense, being that the emotion seams to ooze out of the images. You can almost picture yourself there, back in time or even just imagine watching this movie play out. Yeah, the storyline may seem a bit "Hollywood," but it is reminiscent of decisions that we all make in our lives on a daily basis. We all make decisions in our lives. Whether or not we are going to follow our hearts, which may not always be the easiest road. Sure it may not always be tied to romance. It might be a career decision or something else, but listening to the inner voice is so important for true happiness. Being true to ones' self is essential to our happiness. That's what this shoot was about.
But now lets get back to the shoot. As far as design we really tried to play off of Bourbon and Branch which is truly a phenomenal bar that was actually a speak easy back in the day. We shot most of the scenes in hidden parts of the bar that most of the general public is not able to see. We played of the lighting and the architectural features that were already there. We brought in some props that would conceivably be considered a prohibition era décor but most of shoot was more about production then design.
The staffing for this shoot was immense. We had over fifteen extras with wardrobe to follow. Lighting in the bar was difficult as well and Jen brought in three additional lighting persons for the photography. Add in one videographer and assistant, two bridal salon persons, two hair and make up person, two stylists (Linnae included), three Asiel staff persons, one bar owner, and about ten additional helpers and you can see how the work crew for this shoot exceeded 40 people. Everyone was great and it took a village to pull it off. In the end we were happy with the results. But when this shoot wrapped we still had 3 more to go…
Also be sure check out the official video of this shoot, compliments of AVR FILMS.
Jon Asiel
Art Directors / Producers / Set Stylist | ASIEL DESIGN
Photography and Collaboration | Jennifer Skog Photography
Wardrobe Stylist and Collaboration | Sarah Collins
Bride model | Kaet, Scout Agency
Male model "Jack" | Jon Stoddard
Bartender | Paxton Dronek
Cinematography | AVR Film
Bridal Gown | Nouvelle Vogue
Hair and Make Up | Lindsay Skog of PMA
Floral and Décor | ASIEL DESIGN
Location | Bourbon and Branch Bar, San Francisco
Wardrobe | Black Cat Collective Vintage Emporium
Headpiece and accessories: Maria Elena Headpieces
You might like: