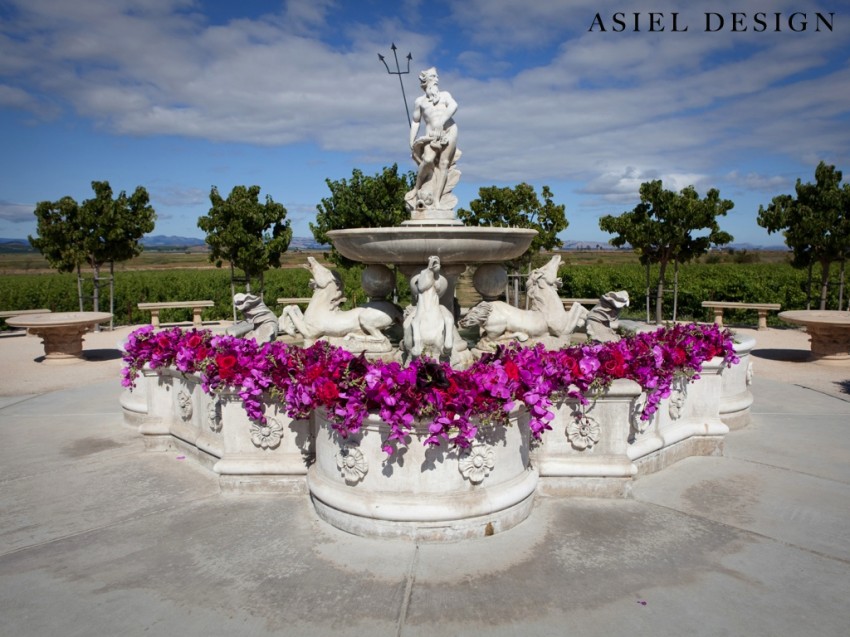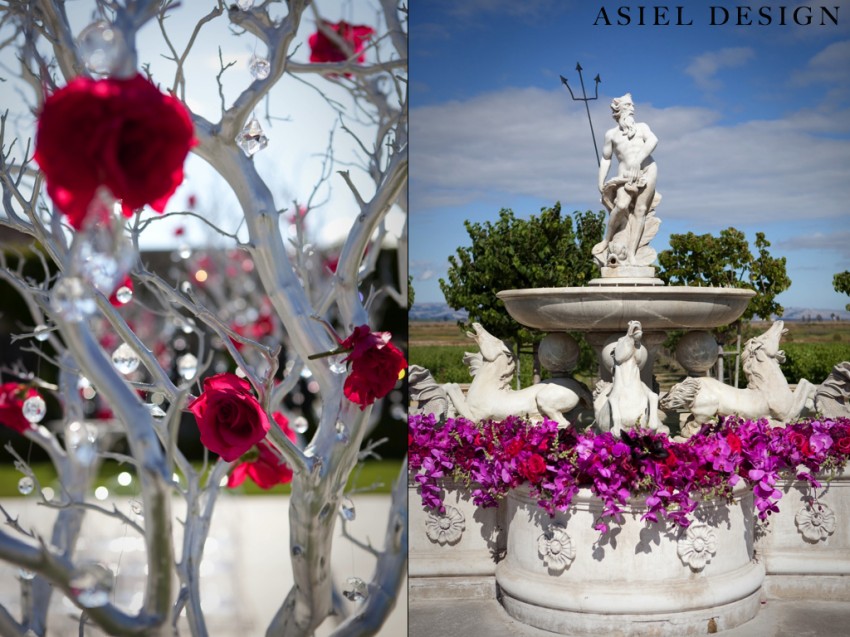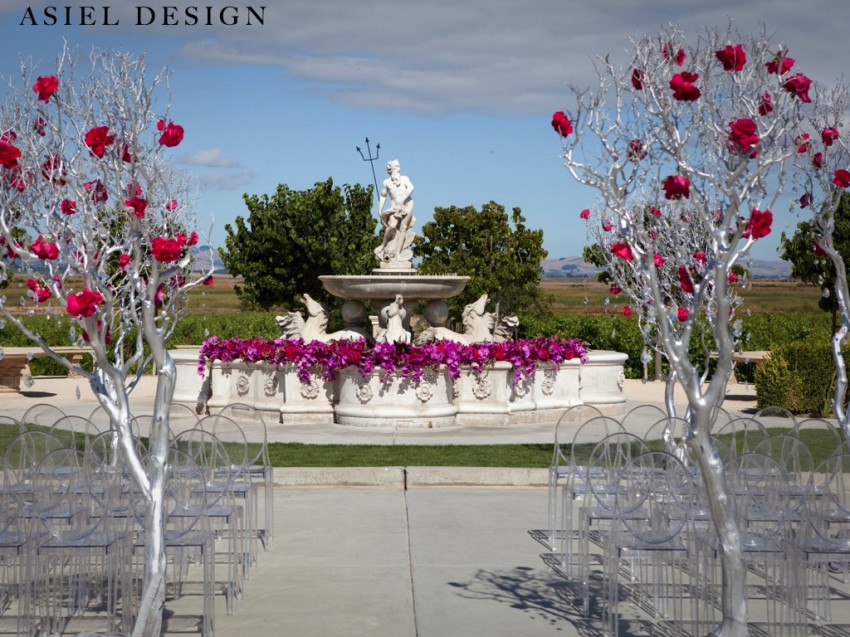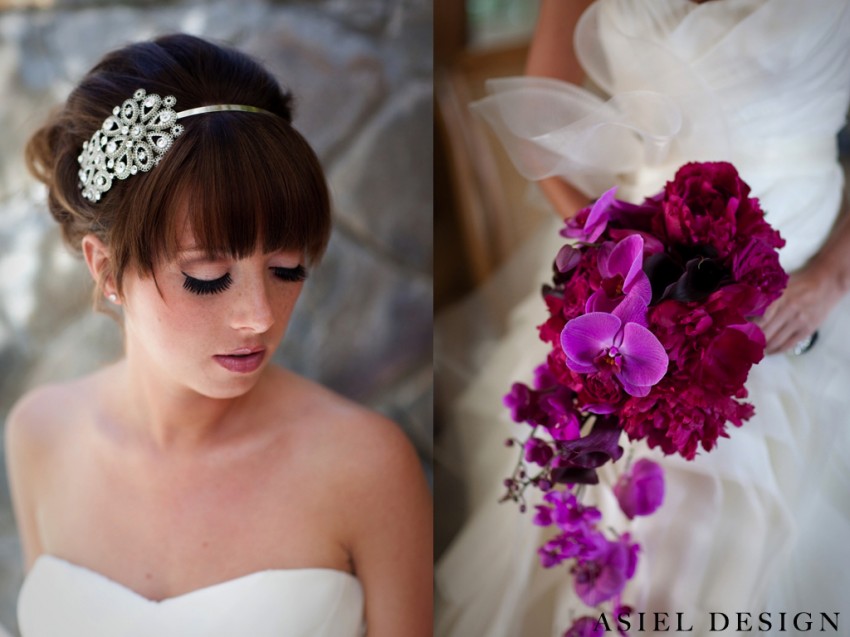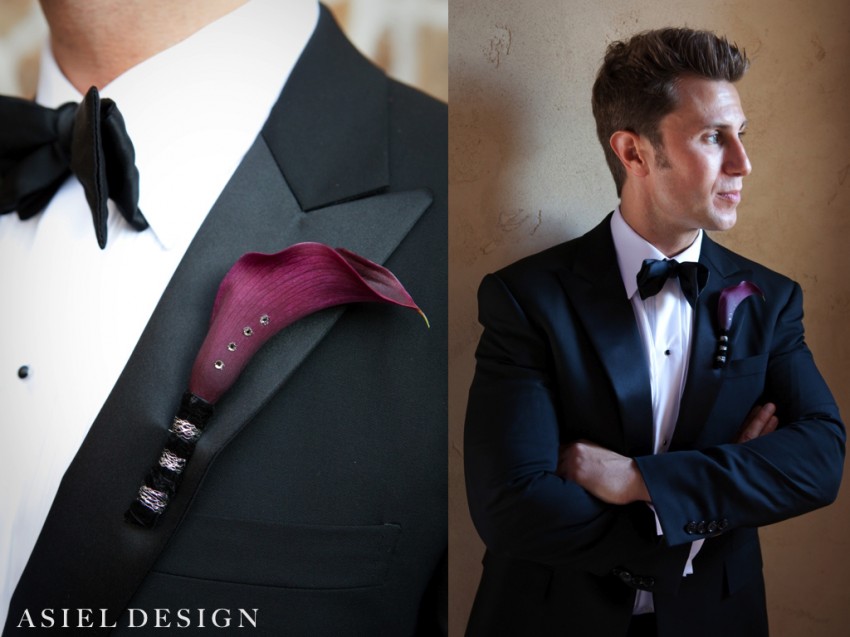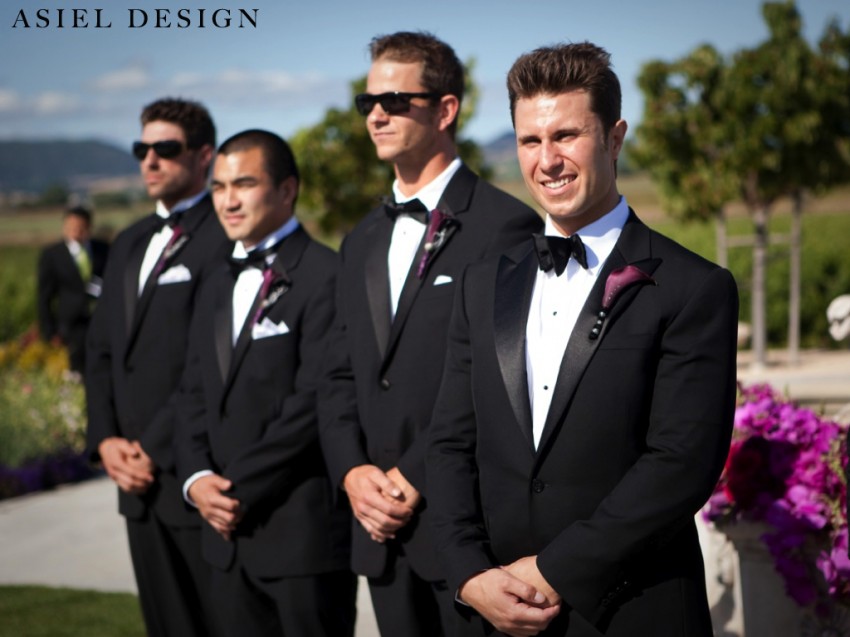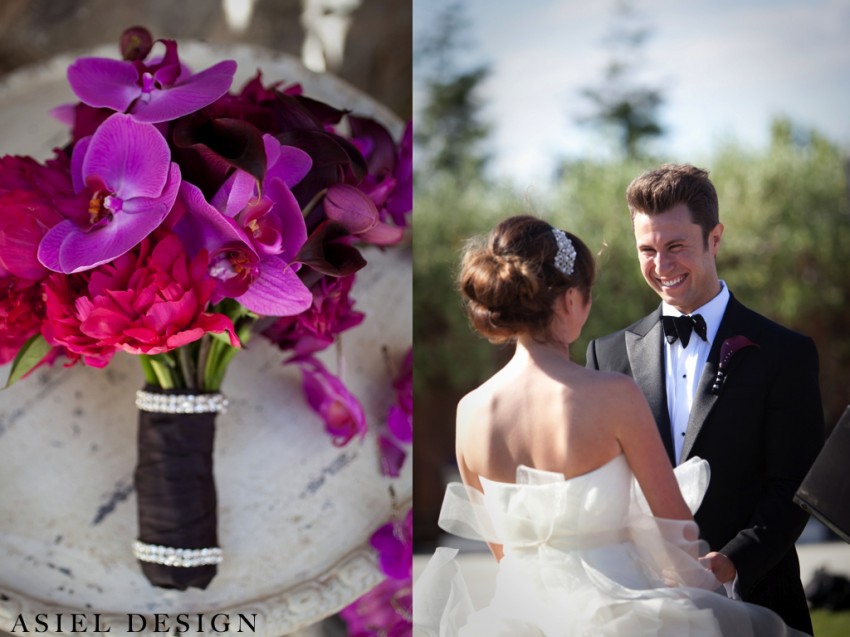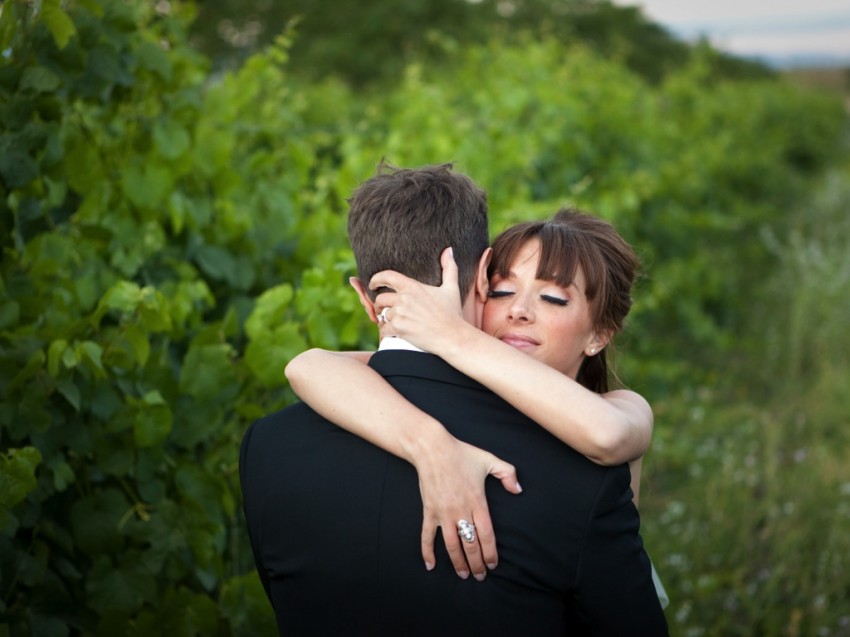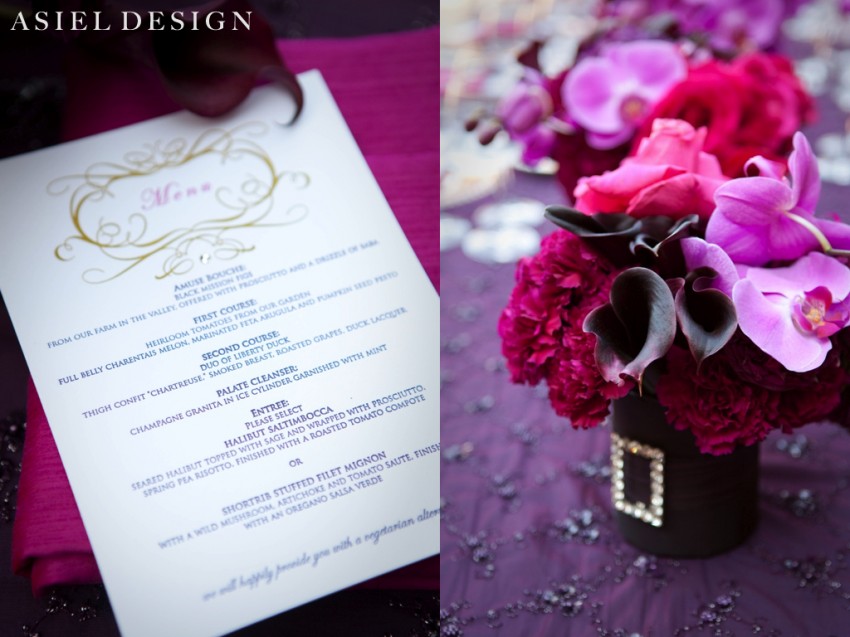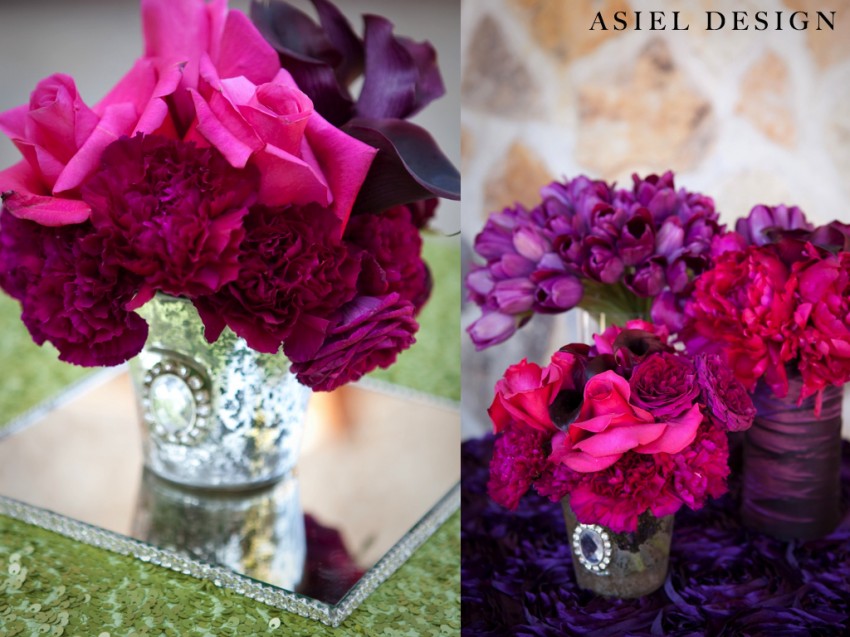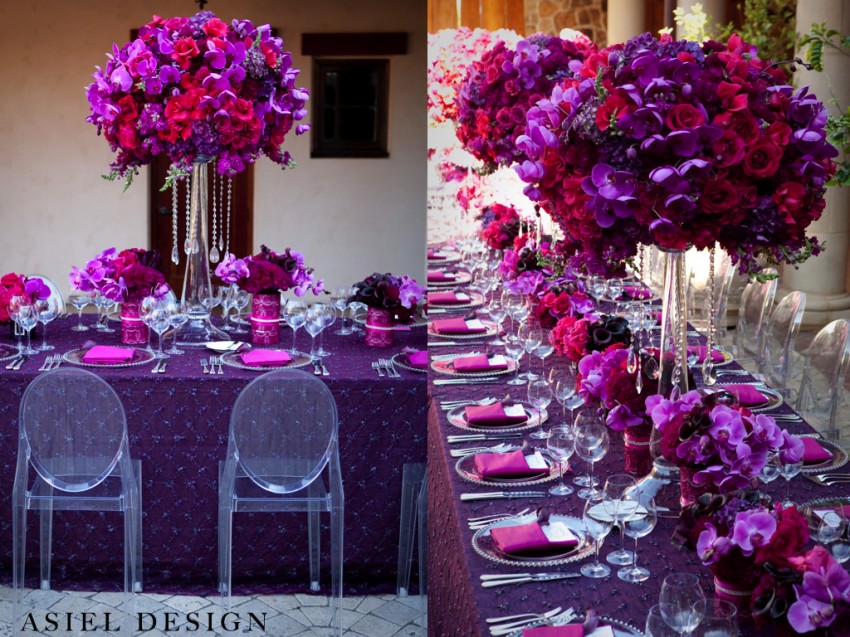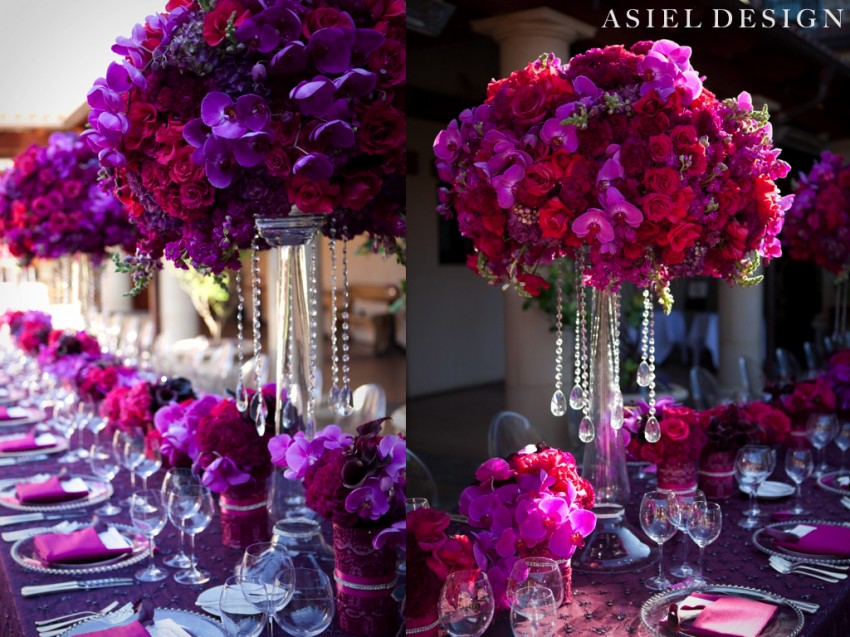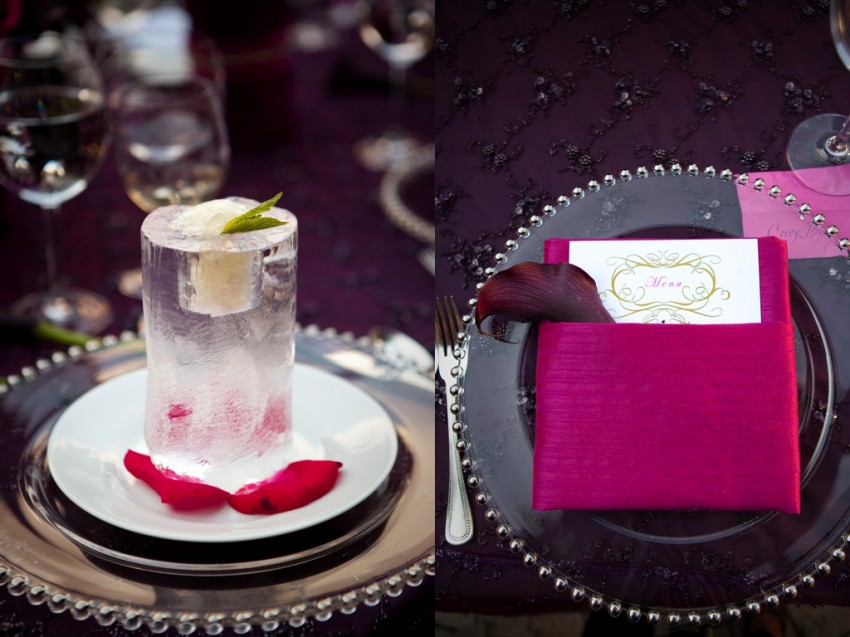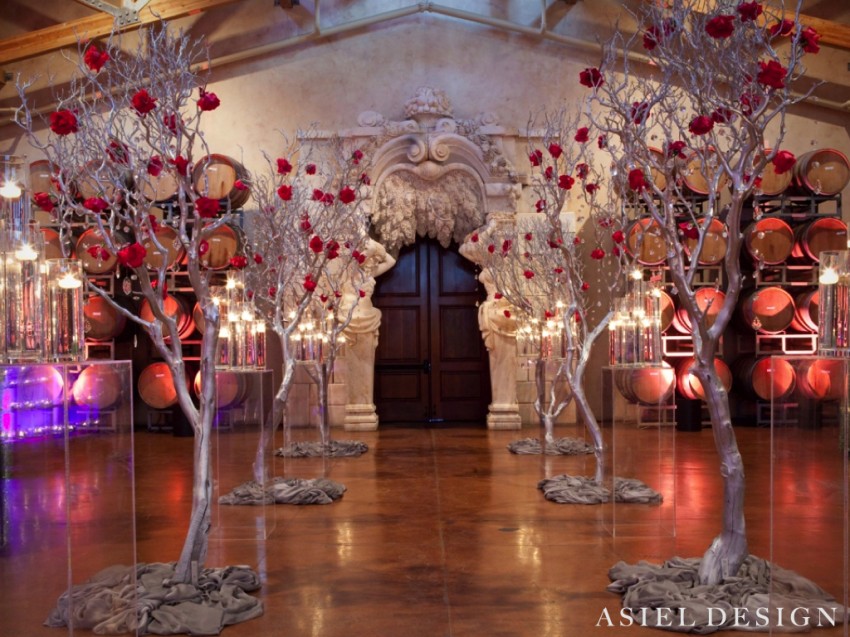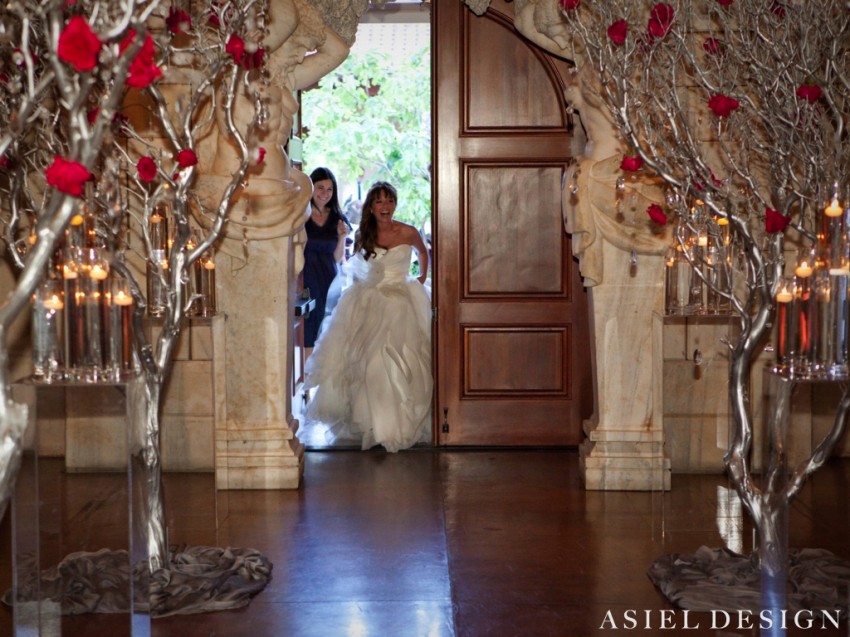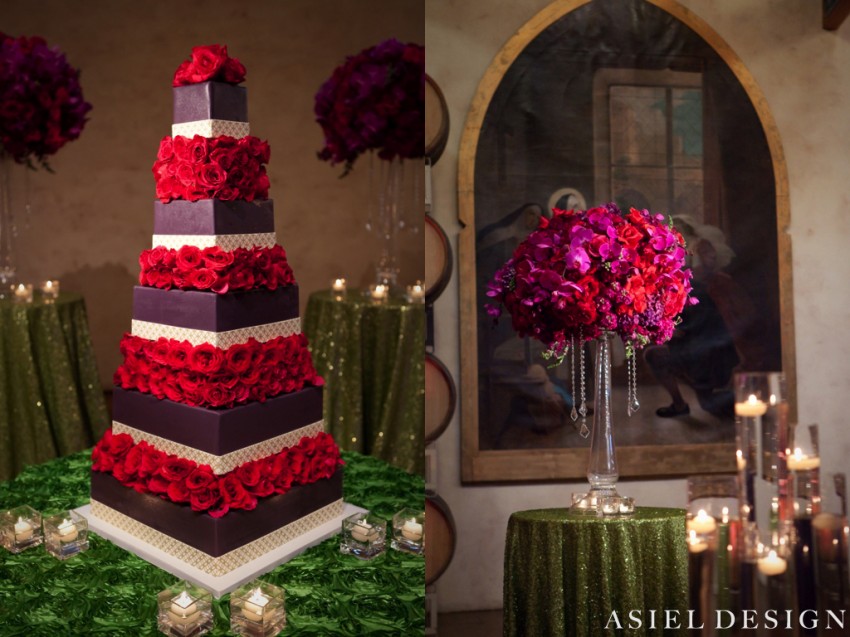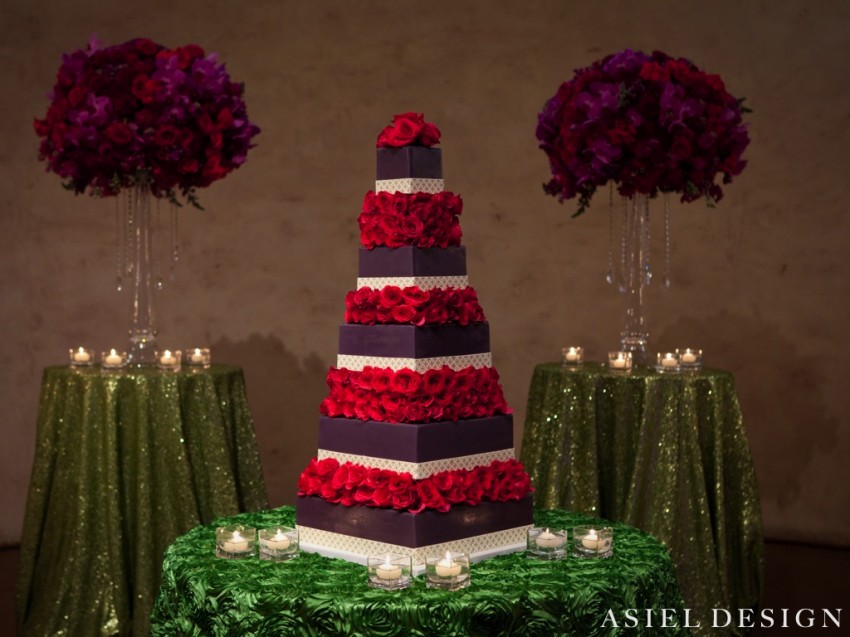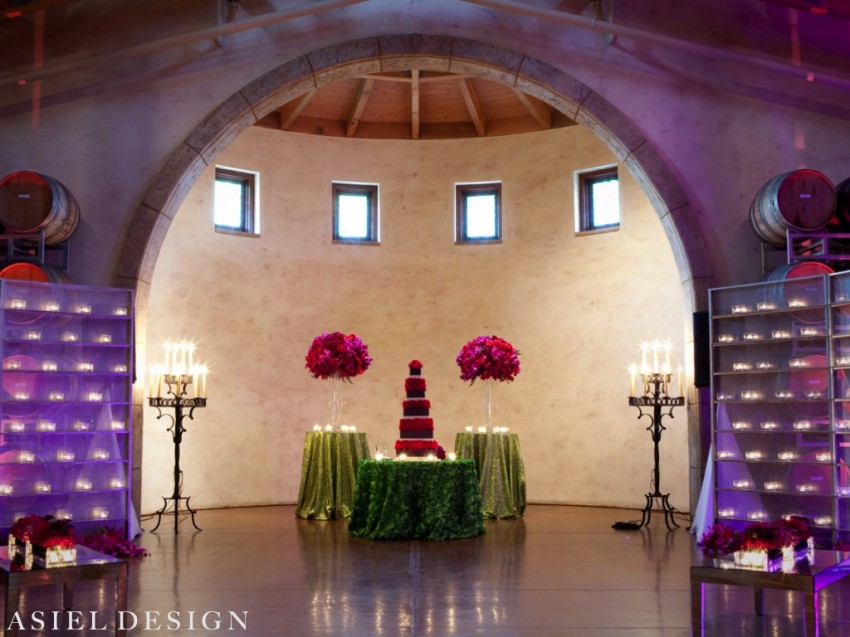 There is something so FANCIFUL about Brittany and Corey's wedding at Jacuzzi Vineyard in Napa. Typically a wedding in Napa would bring to mind
– Grapes, rustic barrels and vines
– Tuscan textures and abundance
– Or classic cream roses accented by Champaign and decadence.
Yet, none of this came to mind for our LA entrepreneur dreamers. They wanted to have a destination wedding that really spoke of their love for the sparkle and imagination.
Daniela from Bella Signature Design created the storyboard and concept with the client and came to us for the execution. We were quite the pair. What I love about Daniela is that she understands flowers and was able to help the client dream in flowers so when we began to bring it to life they were ready. Each vase is hand designed and wrapped to be part of the design. Fashion is pouring through the linens, crystals dripping and sequined vases. I'm thankful that Catherine Hall was there to capture all the magic
The ceremony is unbelievable with acrylic ghost chairs that let the fountain take center stage. The silver trees, reflexed magenta roses, and dripping crystals are truly ethereal. We were able to repurpose them at the lounge for an after-party. No expense was spared for this destination wedding. They truly dazzled in the fantasy of it all.
Linnae Asiel
Floral and Event Design | ASIEL DESIGN
Design and Coordination | Bella Signature
Photography | Catherine Hall Studios
Venue | Jacuzzi Winery, Napa
You might like: