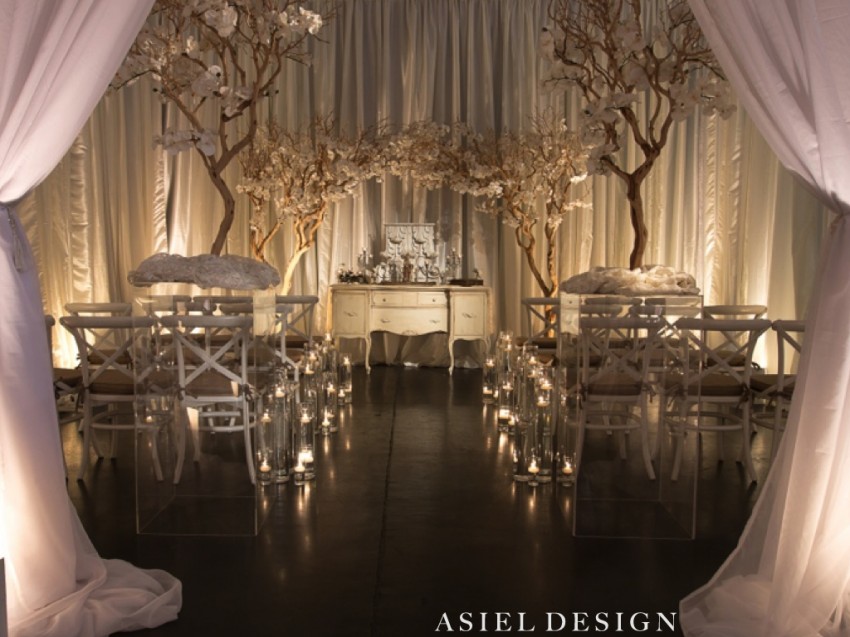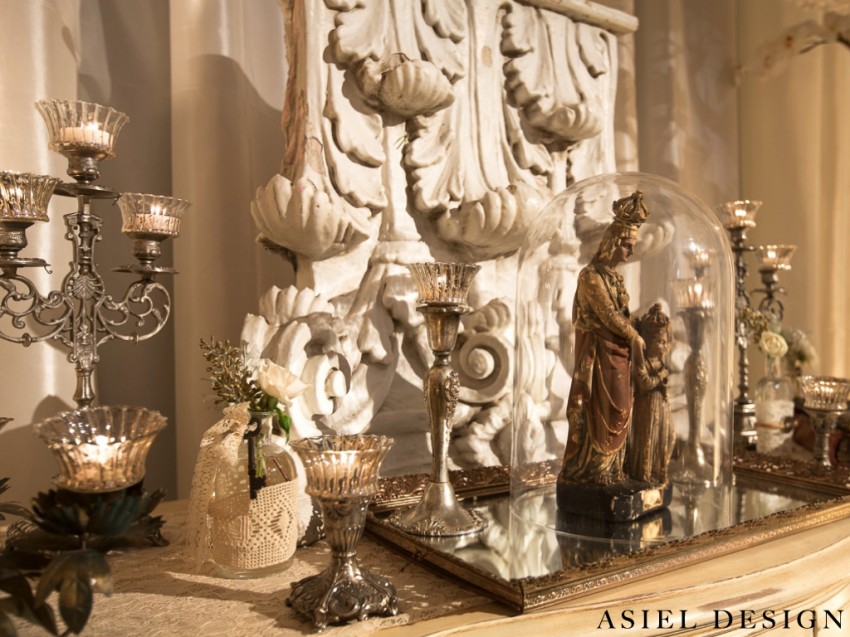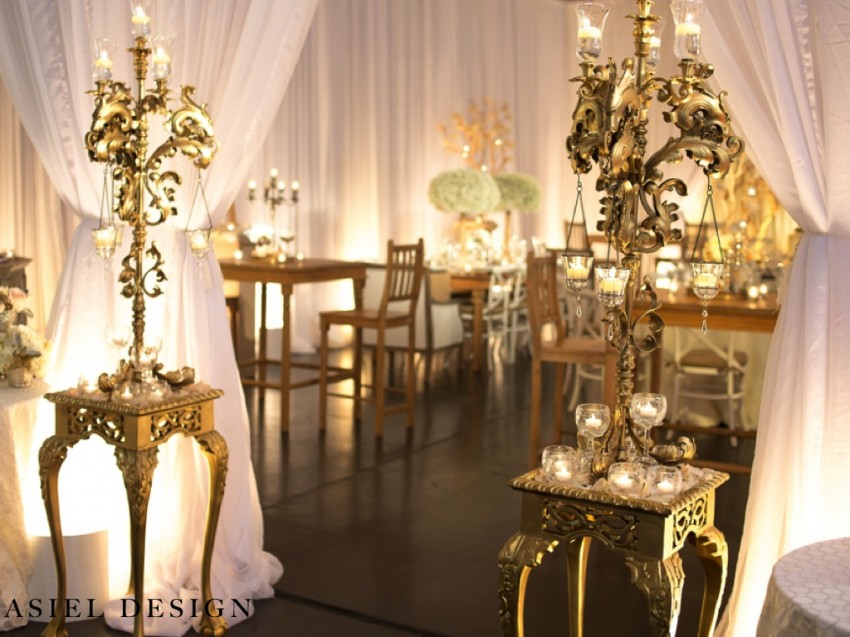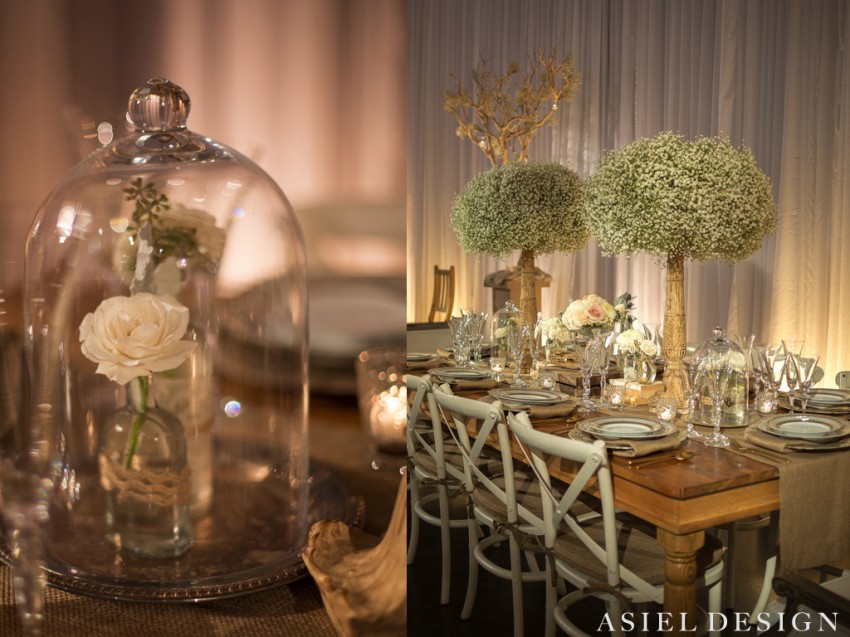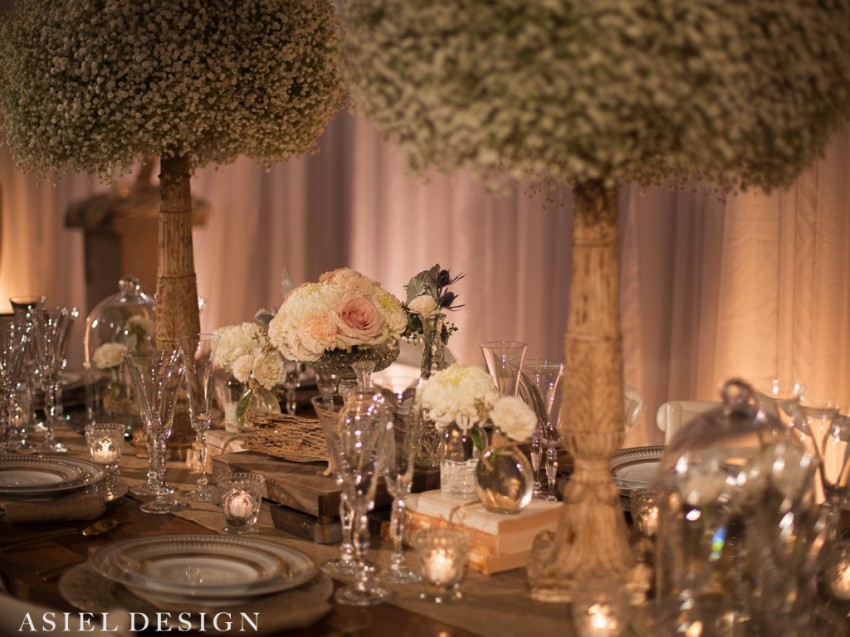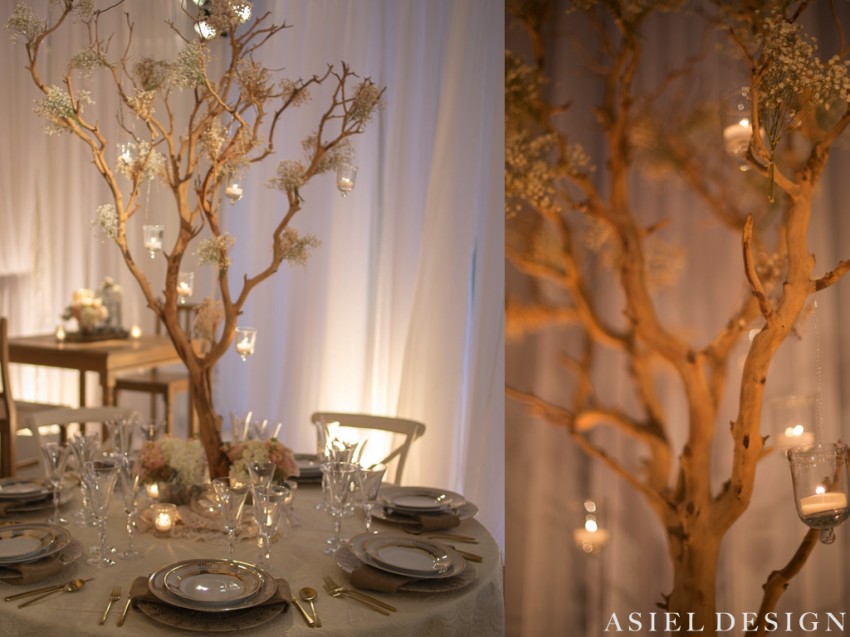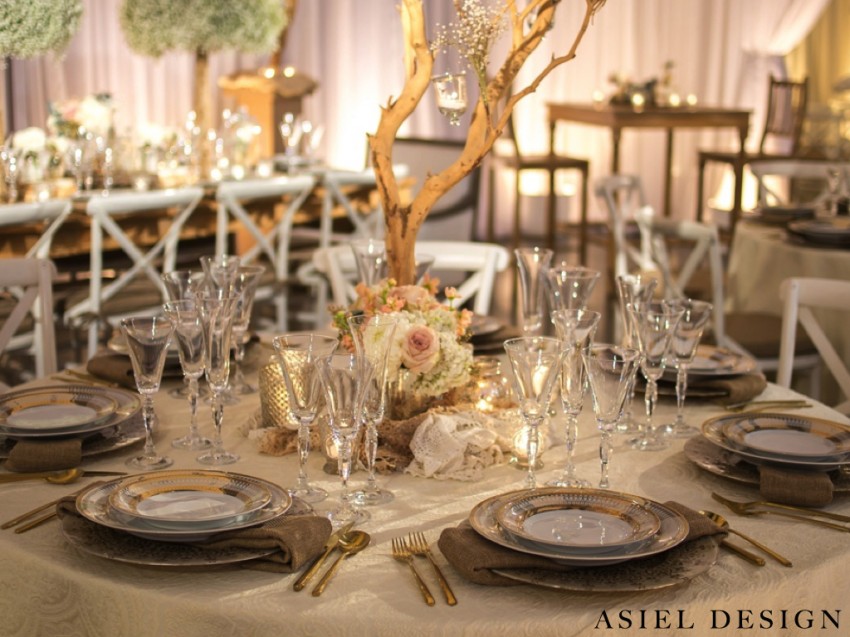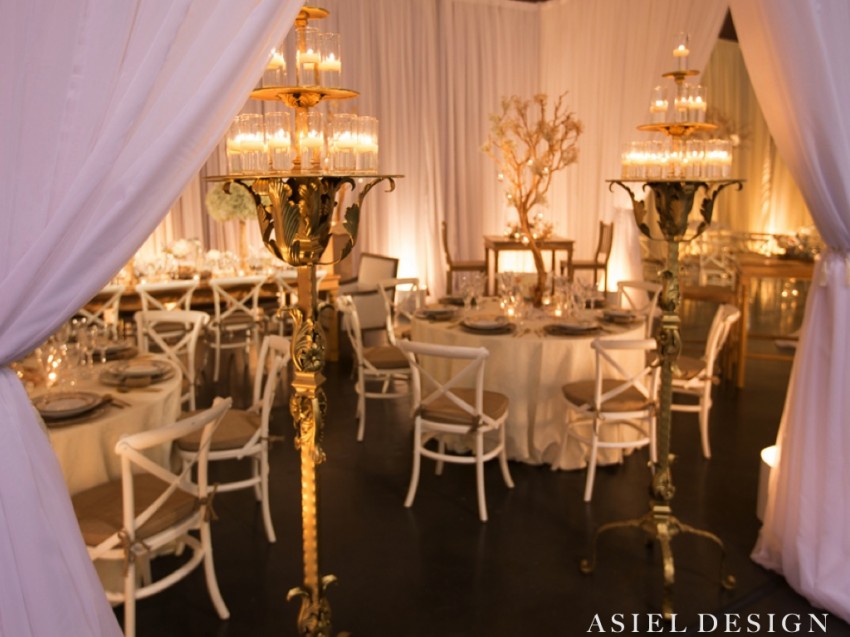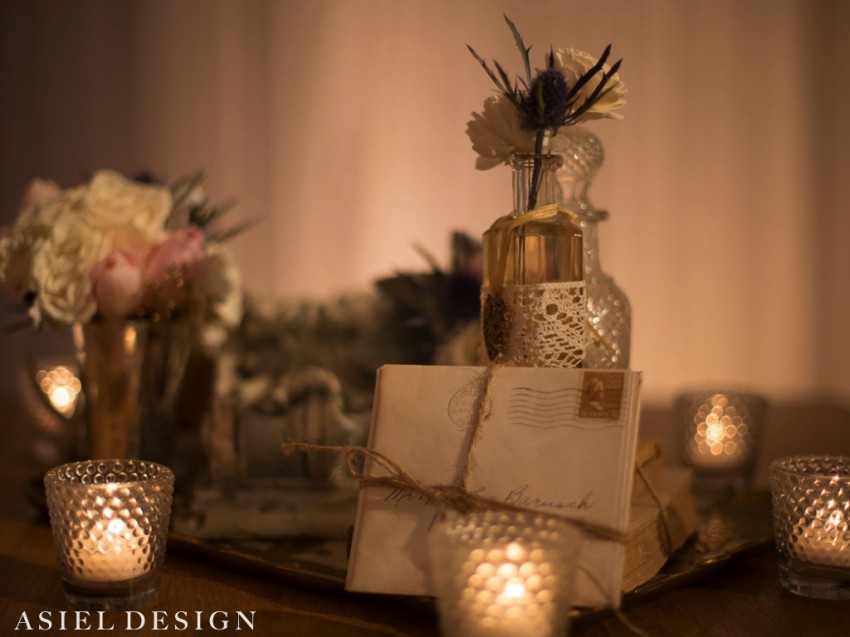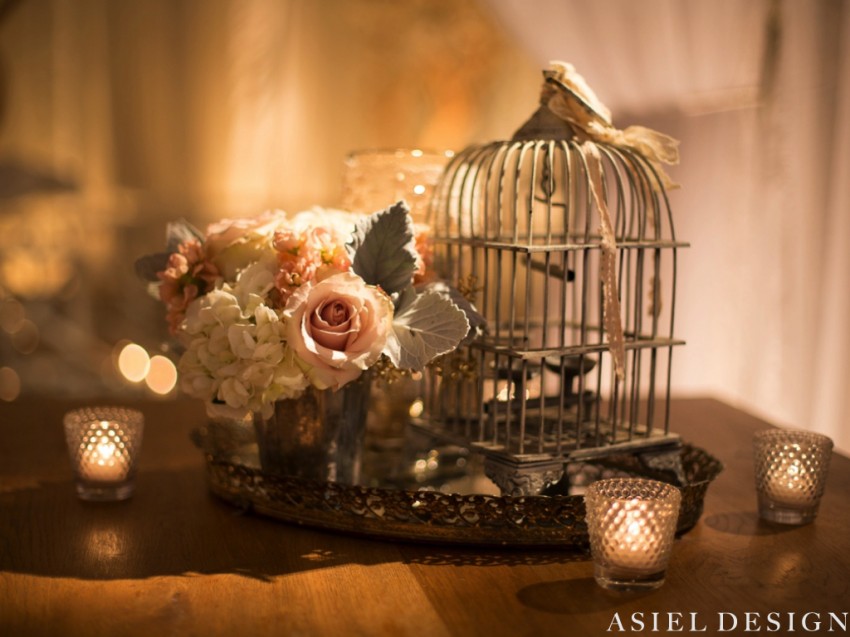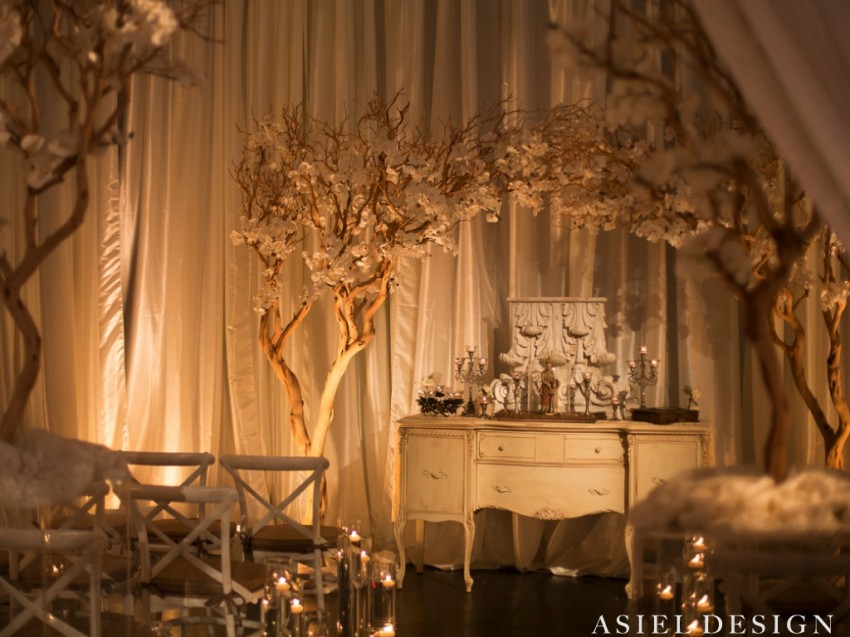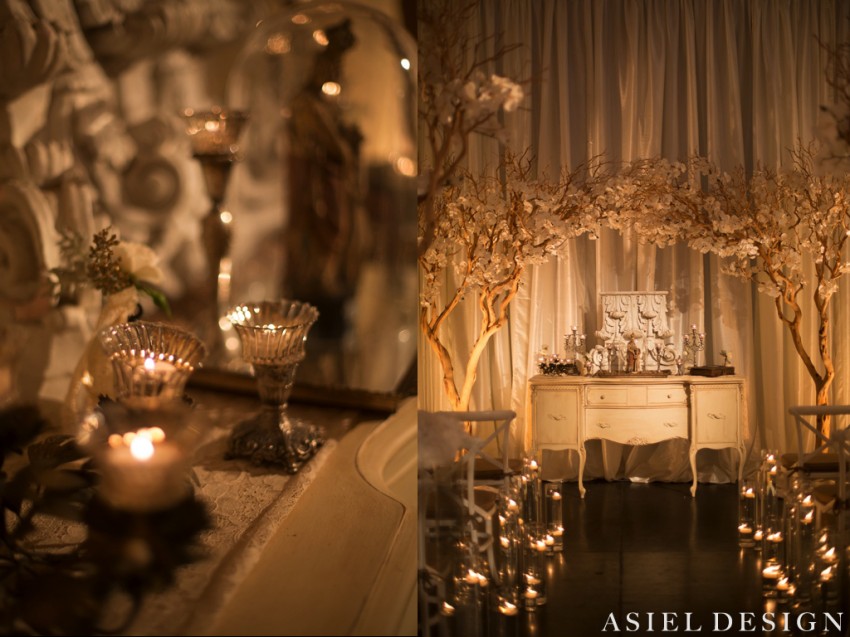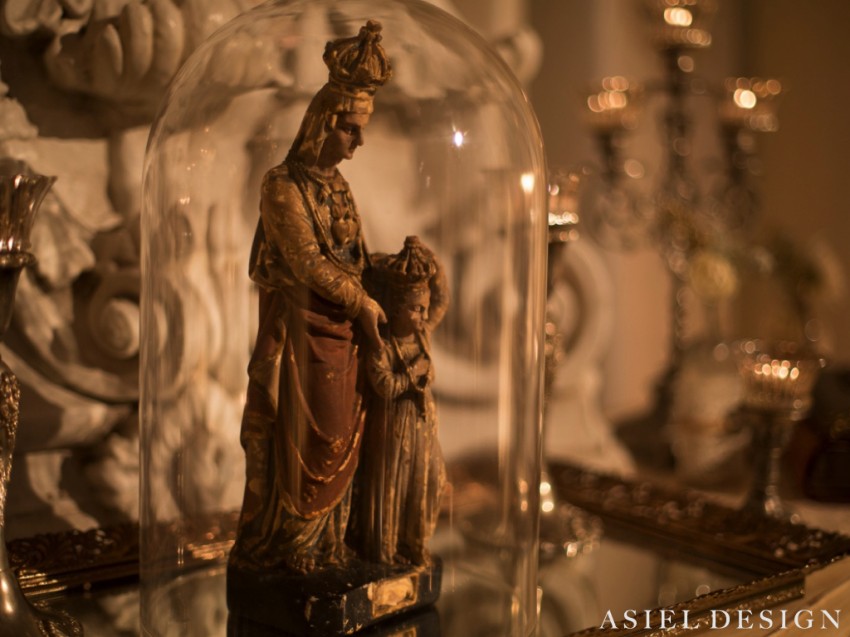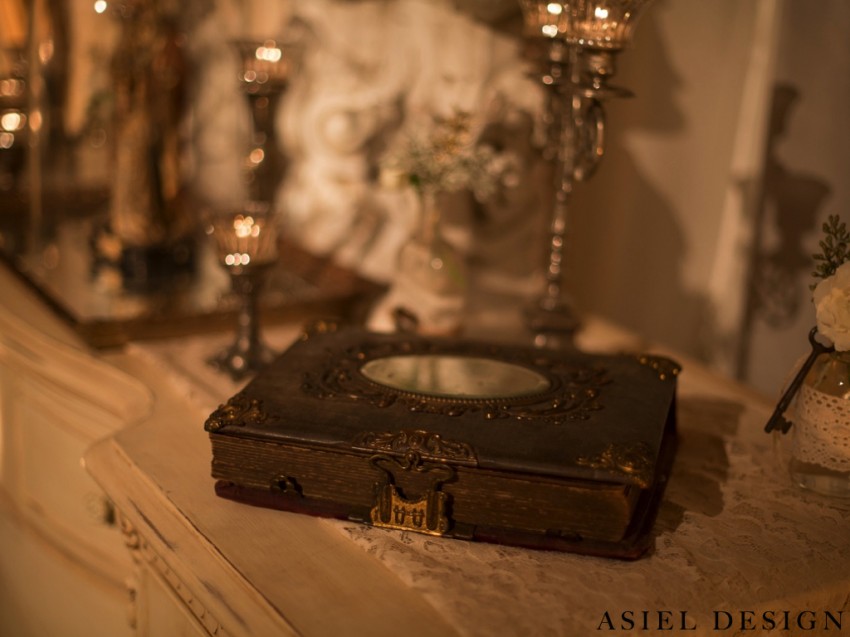 We returned to the Santa Clara Convention Center this year to speak about the evolution of wedding design and presented a fresh look on Bridal trends. We wanted to present a cost-effective design that felt warm, romantic, and contemporary but working off of old world elements.
The fabric draping, the farm tables, the cross-back chairs, as well as the specialty dishes would be considered upscale. However the floral centerpieces, the room trees, the aisle candles, and the room candelabras, and the tables with a linen, would be considered cost effective. As a designer it is fun to help a client create a feeling/experience in a room. This can be done through the flowers, but it is also done through the choice of rental furniture, type of tables, linens, use of lighting, and the layout of the space. As we approached this space, we knew that we had some square footage to play with. We wanted to show a contemporary ceremony that worked off of an old world vintage inspired sacred space. This was done with an alter like furniture that held an old photo album, candles and a Mother Mary statue set under a dome.
The aisle off sets some of the old world design by bringing in the tall cylinder vases. The candles are still romantic and the use of candles up an aisle create that feeling of a sacred space, but the mixed glass allows the use of the acrylic pedestals for the trees. It is all a balance of playing with materials. If we used heavy wood pedestals it wouldn't have felt as airy and fresh. We really wanted the soft orchids in the natural wood tone trees to be the focal point. This was done, by allowing them to float off of the acrylic pedestals.
The centerpieces are collections of vintage design elements that we have collected over time. We have been selling them like hot cakes. The soft flowers, the use of silver, mercury, glass and flowers have been warming client's hearts and finding a way into their weddings. There are times that I pinch myself to see if it is all a dream or if maybe I am this lucky. To play with flowers, to put designs out into the world that make me happy and have other people respond so warmly and trustingly. Thank you GOD, that it is not a dream.
Sincerely,
Linnae Asiel
Floral & Event Design | ASIEL DESIGN
Lighting & Fabric Drape | JL Imagination
Furniture, Tabletop, Linens | Hartmann Studios
Photography | Ajay Fay
You might like: