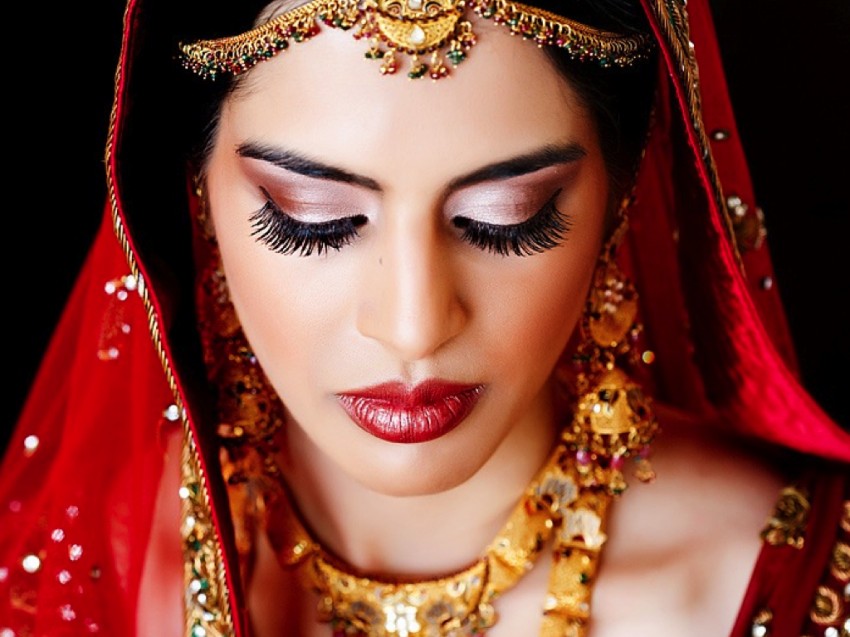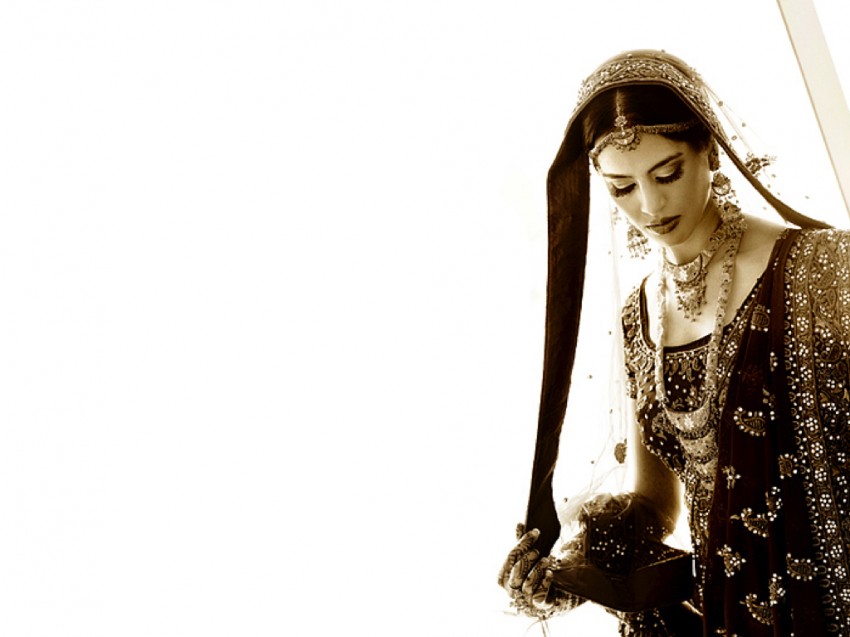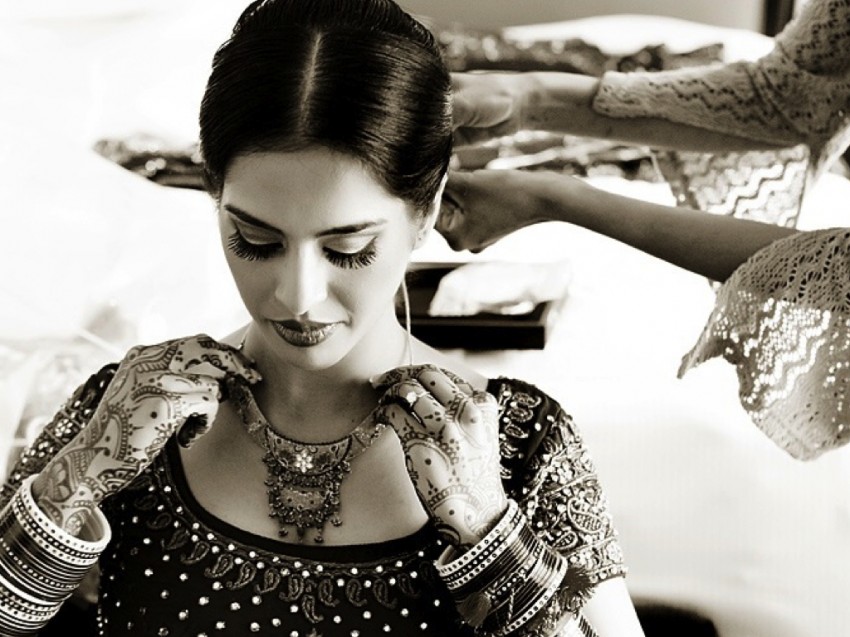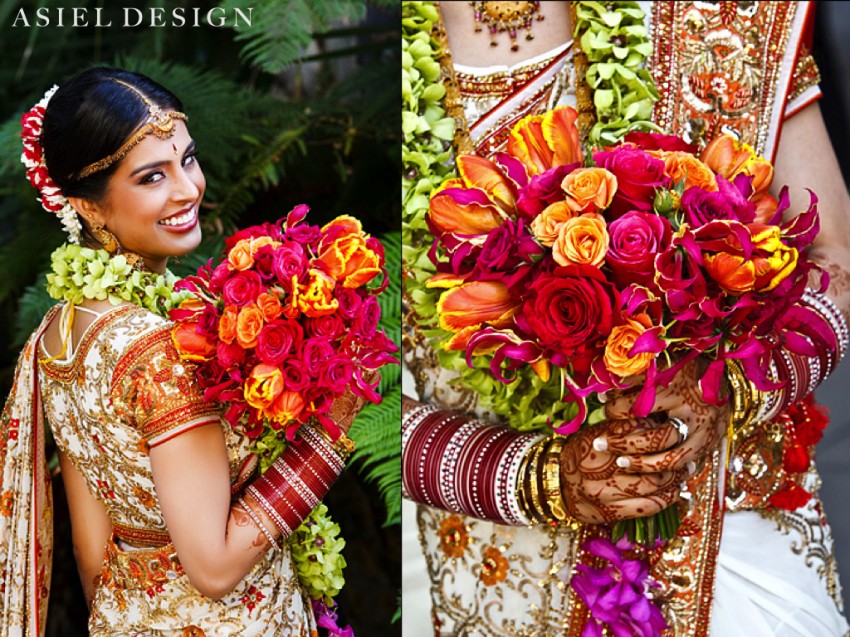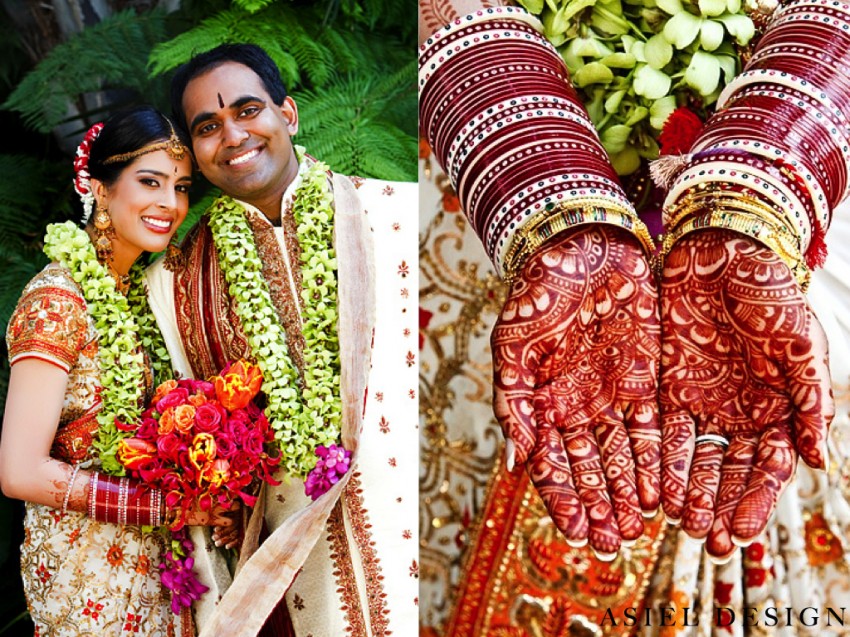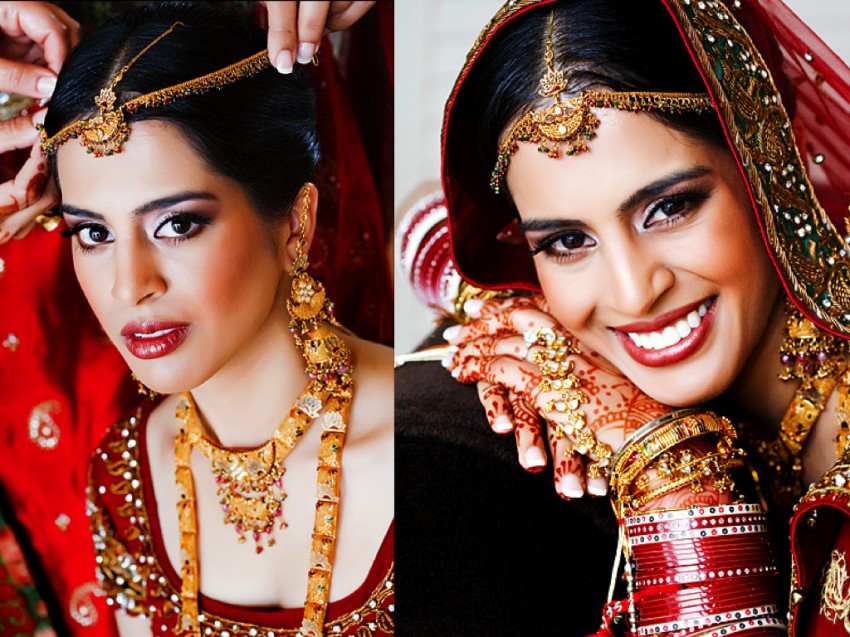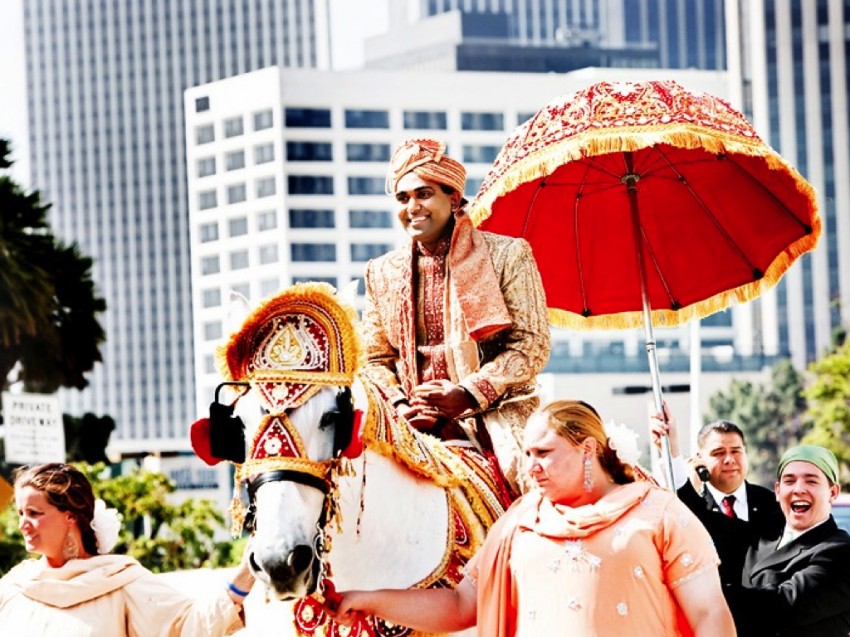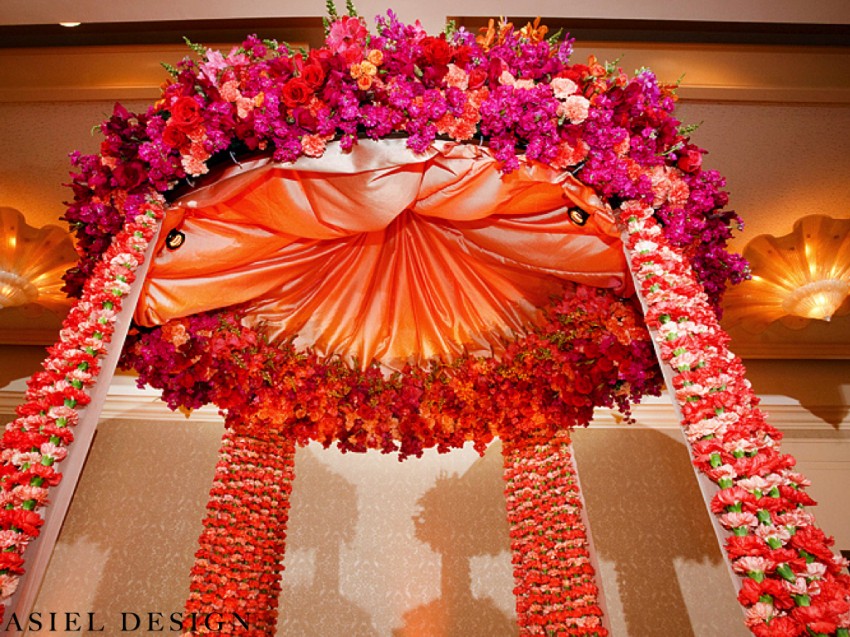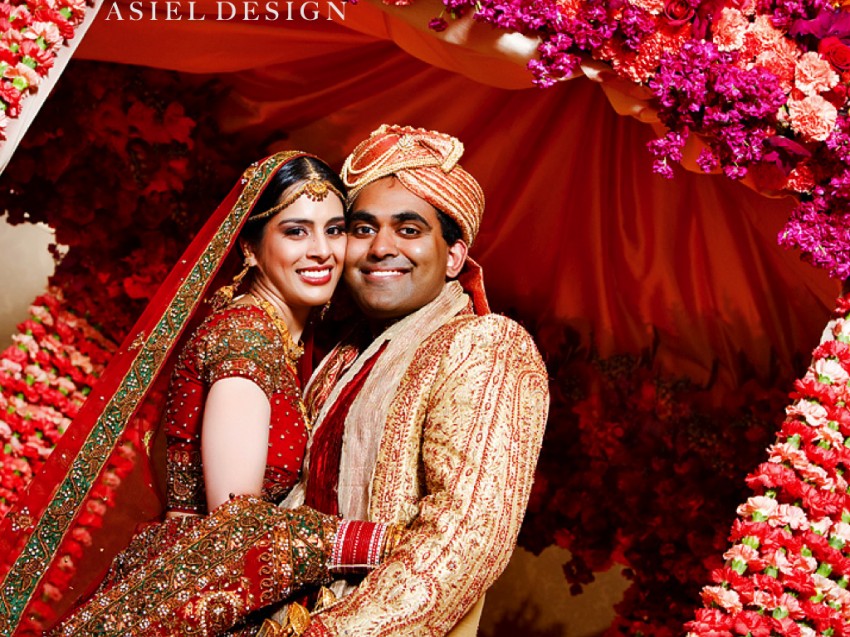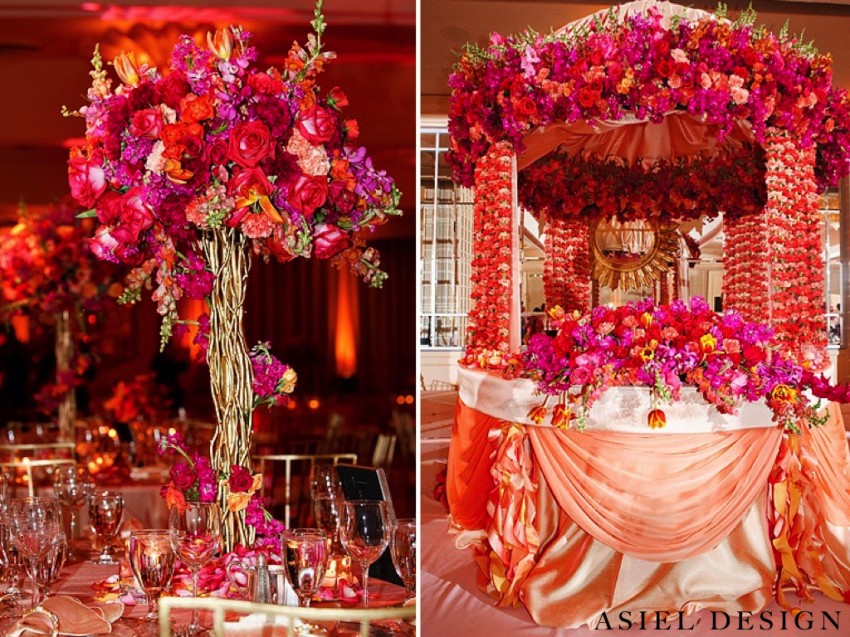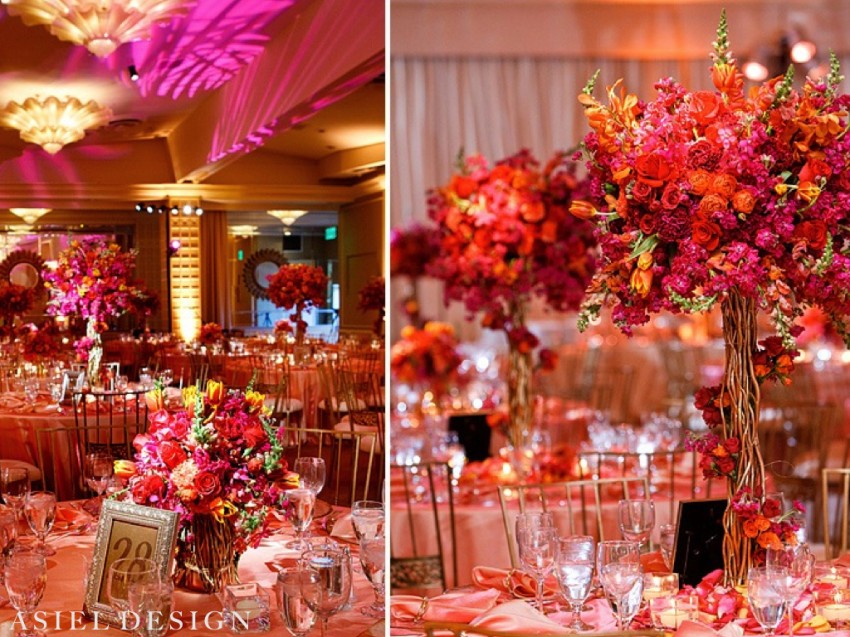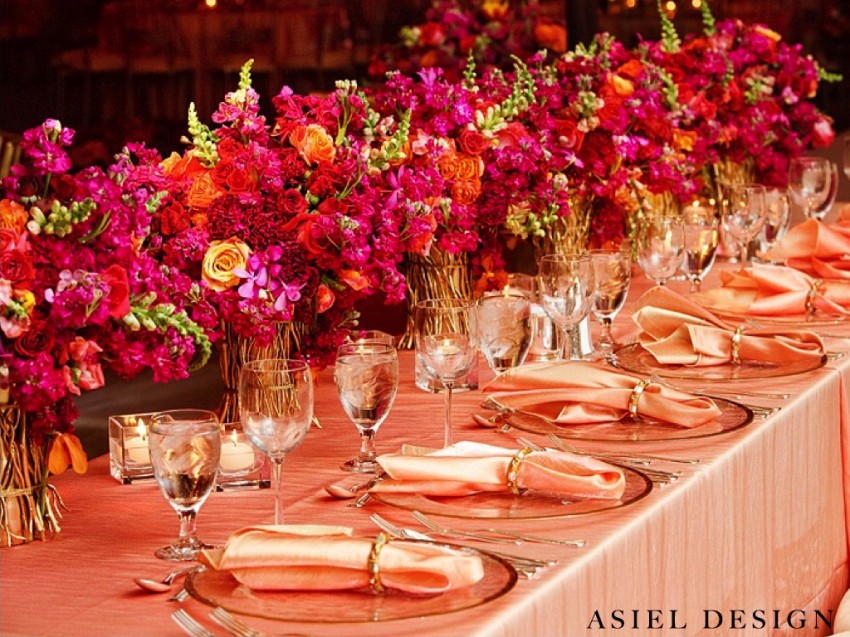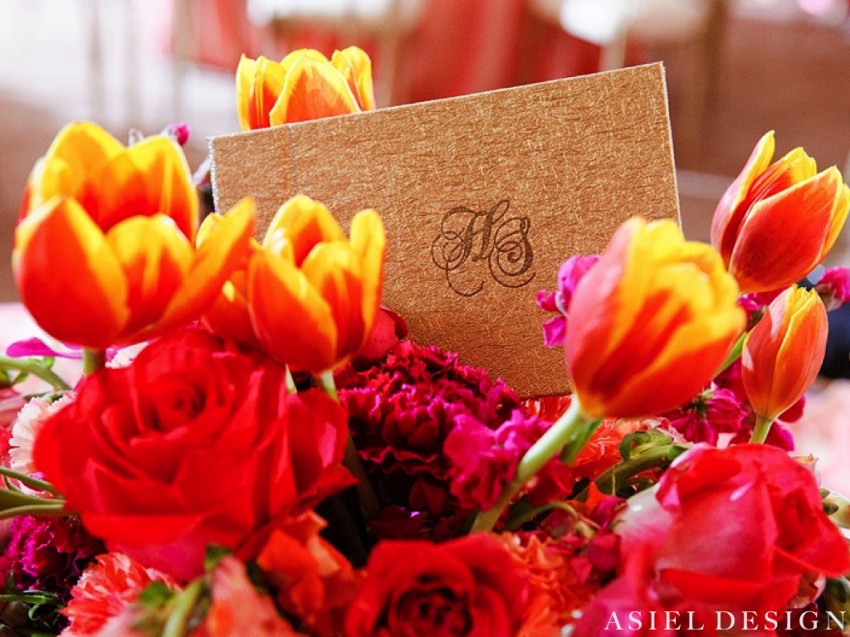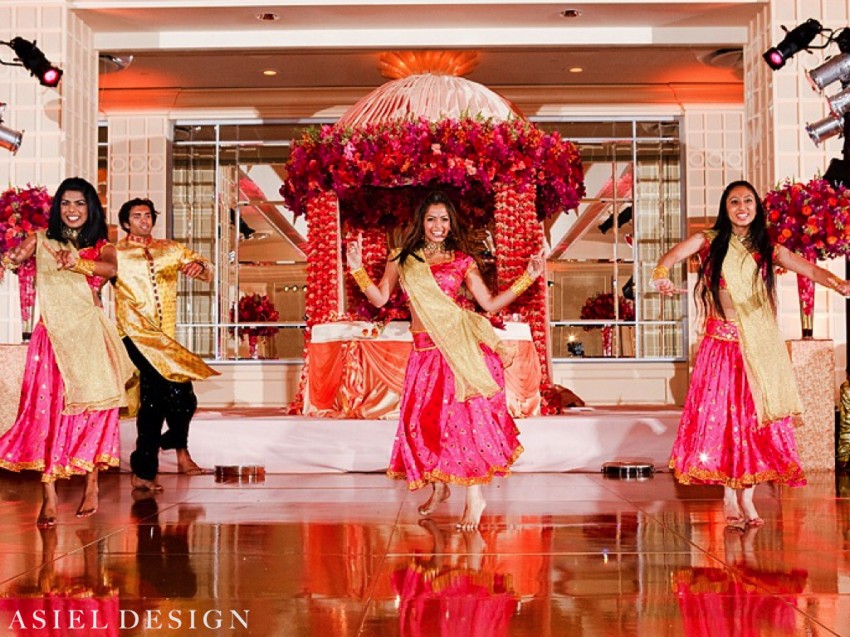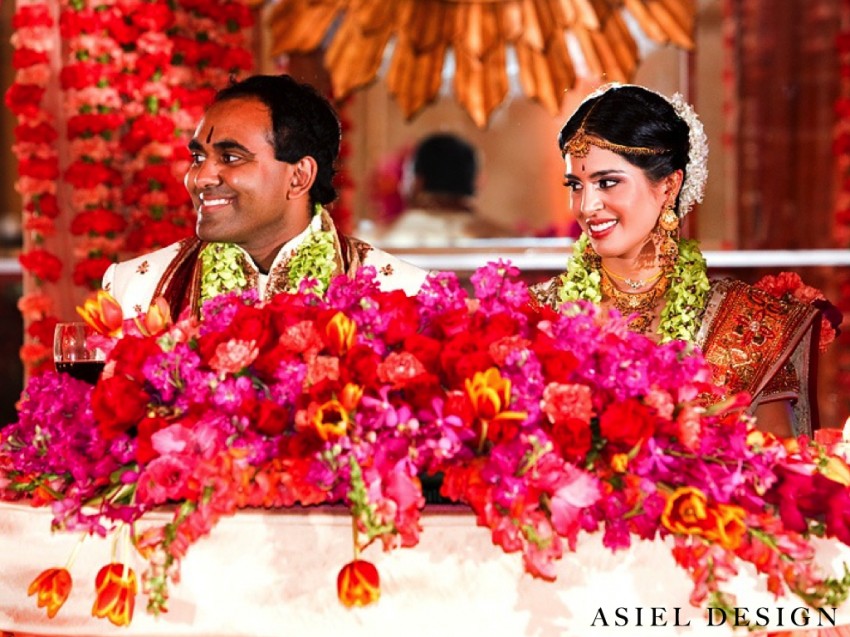 We were delighted to be part of Harlyn and Seenu's five-day wedding included Sikh and South Indian ceremonies at the Beverly Hilton, and a gorgeous reception at the Beverly Hills Hotel. We created the florals for both days including the ceremony and the reception. With an openness to creativity, Harlyn wanted two very different looks so that each event would have it's own feel. We created a ceremony and luncheon the first day that resembled a more traditional color scheme of magenta, mango, saffron, and gold. The style was 'glamorous garden'.
We strung carnations and draped them down four sides of the Mandap. Custom mango taffeta fabric covered the dome. A typical Indian Mandap is more rectangular like a chuppah, but they were open to a modern rendition. An 18'' crown of fresh flowers wrapped around the top of the Mandap. It was breathtaking!
Each community has their own traditions. We are always delighted to walk a day in another's traditions. For this ceremony, we were asked to cover our heads so our team wore head coverings and removed our shoes as we set the ceremony. I absolutely love how lush and elegant it is. Early on in my career I played with these brighter colors and feel at home during Indian weddings playing with my favorite colors. The gold stands are custom made and are to bring a sense of nature into the color gold, which can be very formal. It was perfect for Harlyn's glamorous Garden.
Stay tuned to see how the Beverly Hills hotel was turned into a vintage Reception the next day.
Linnae Asiel
COORDINATION | Nikki Khan Exquisite Events
FLORAL DESIGN | Asiel Design
LINENS | Wildflower Linens
PHOTOGRAPHY | Adrena Photography
SHOES | Jimmy Choo
You might like: