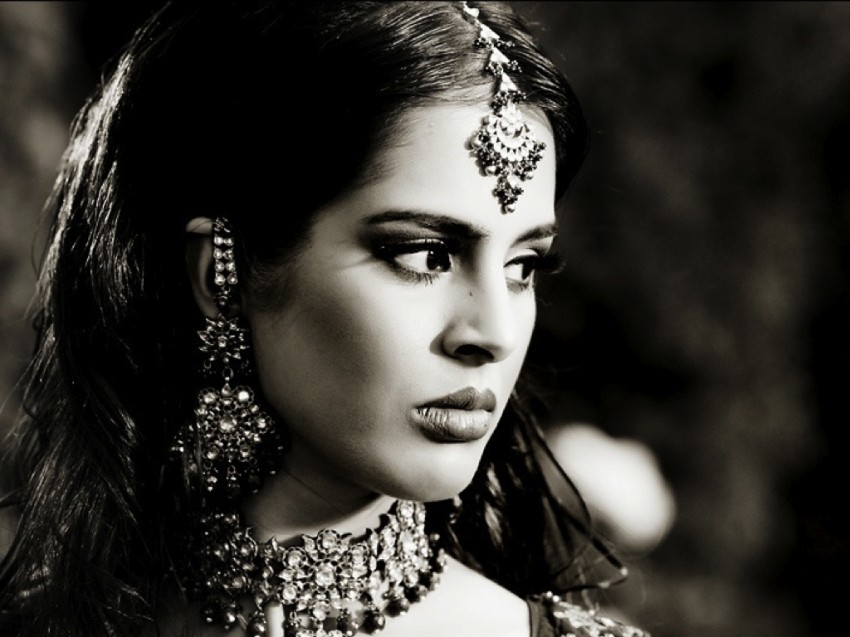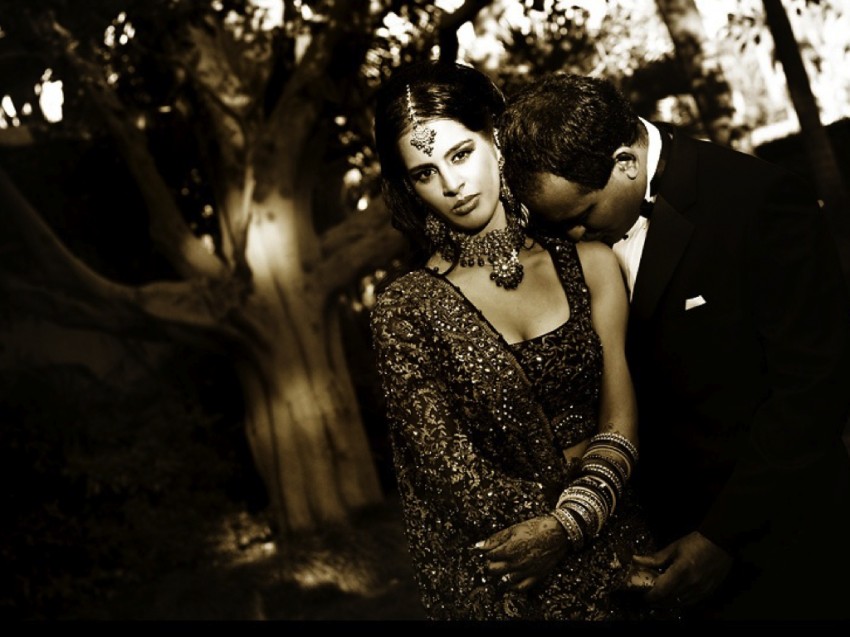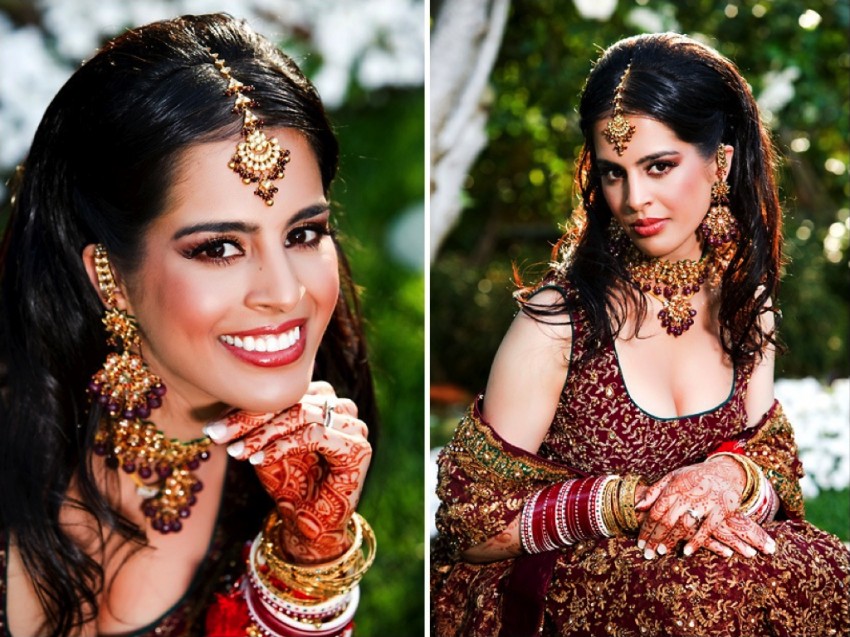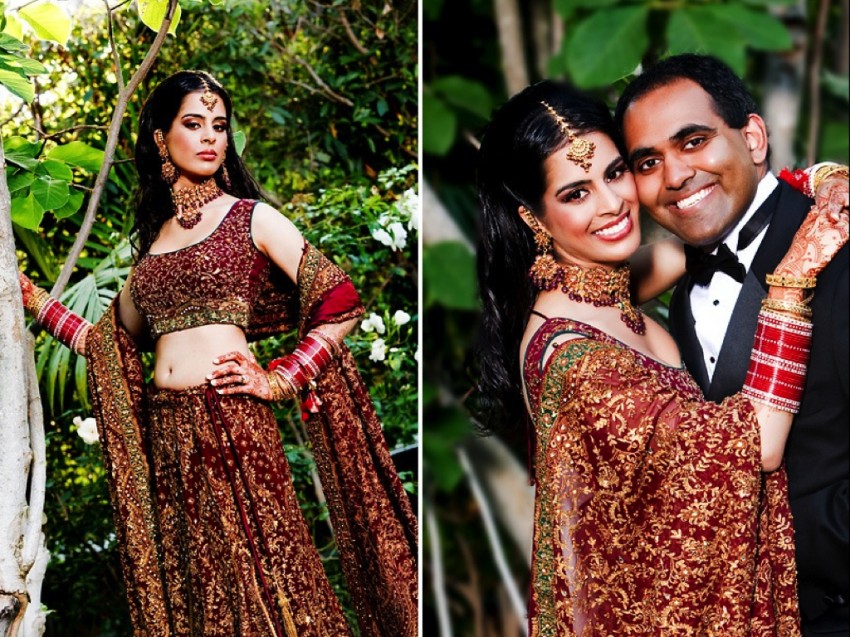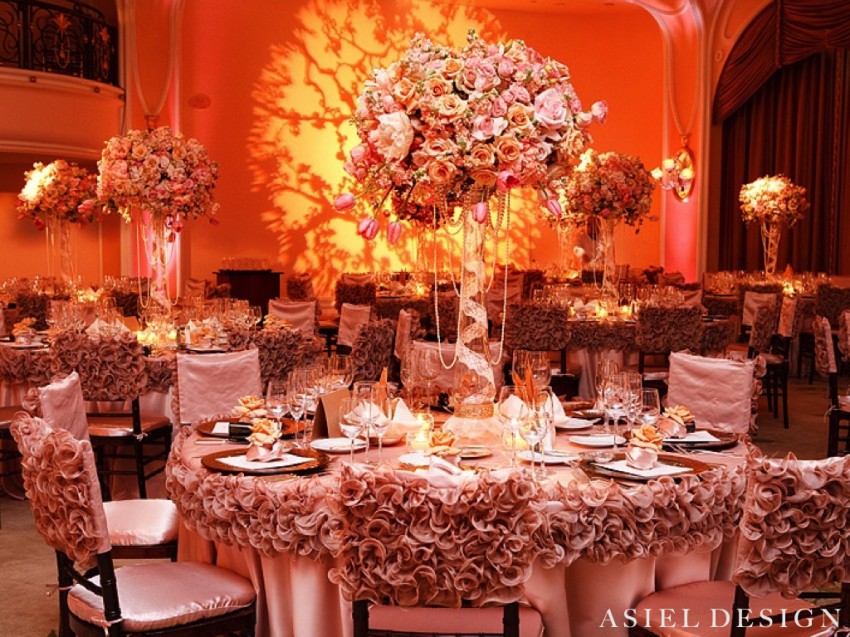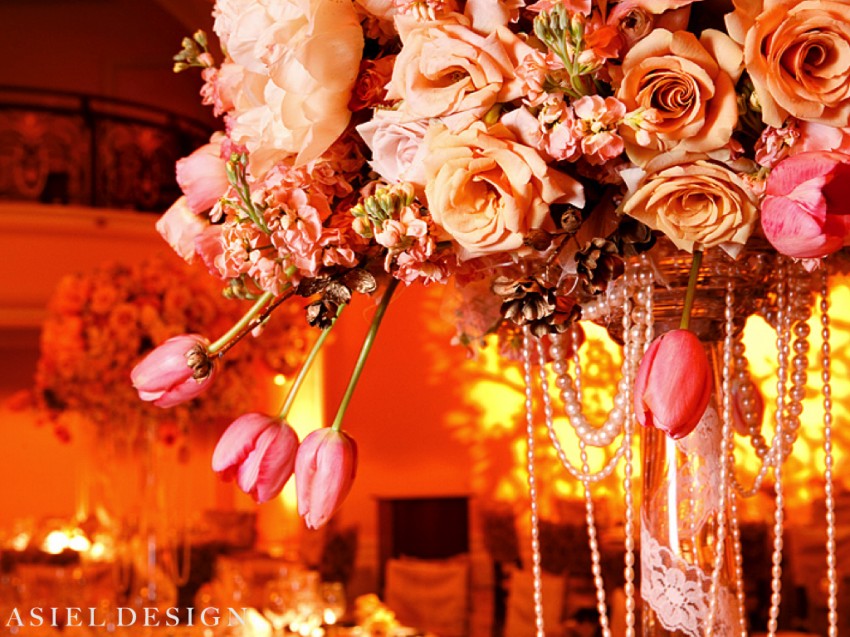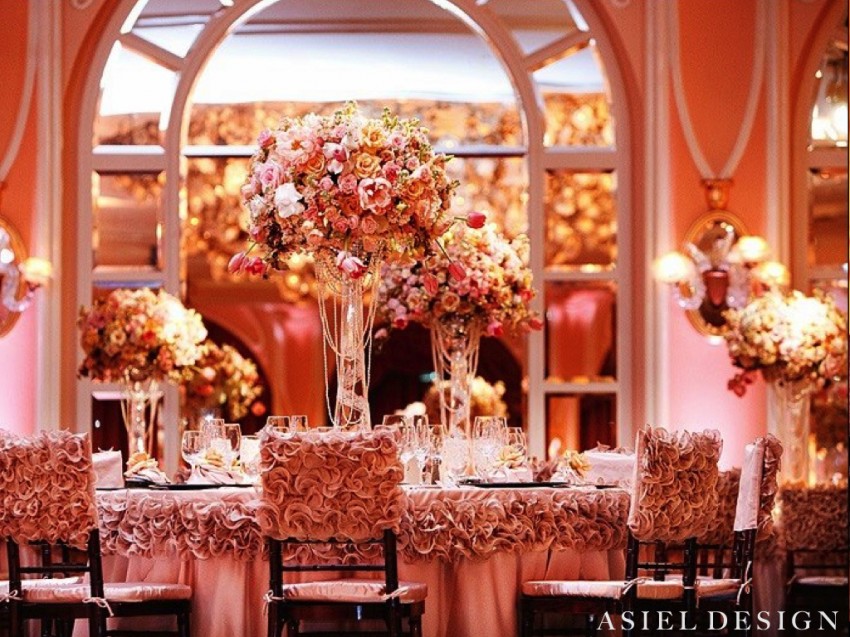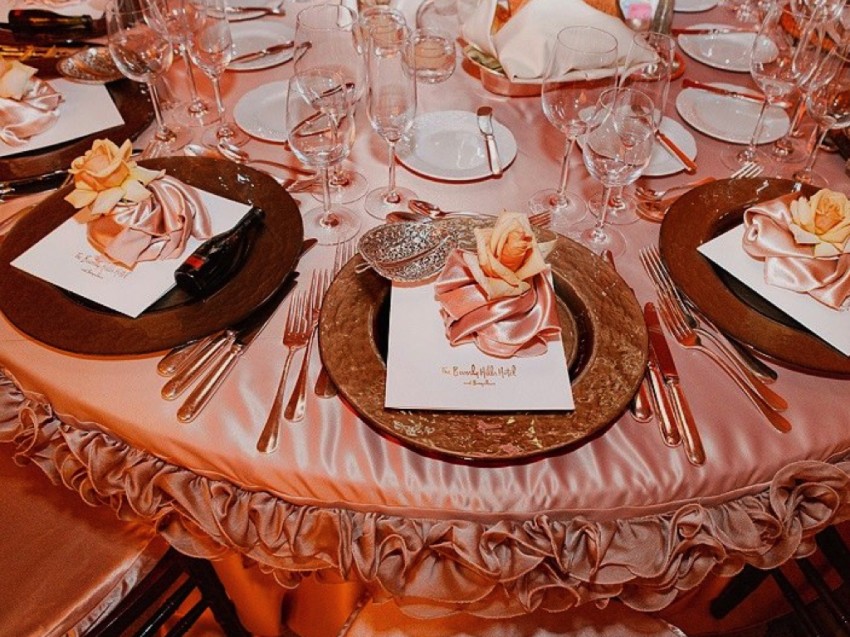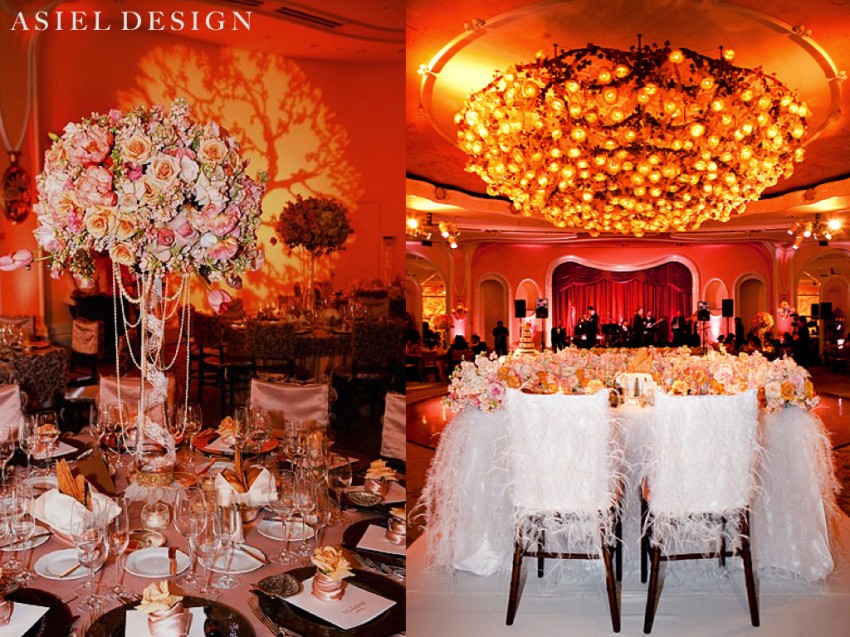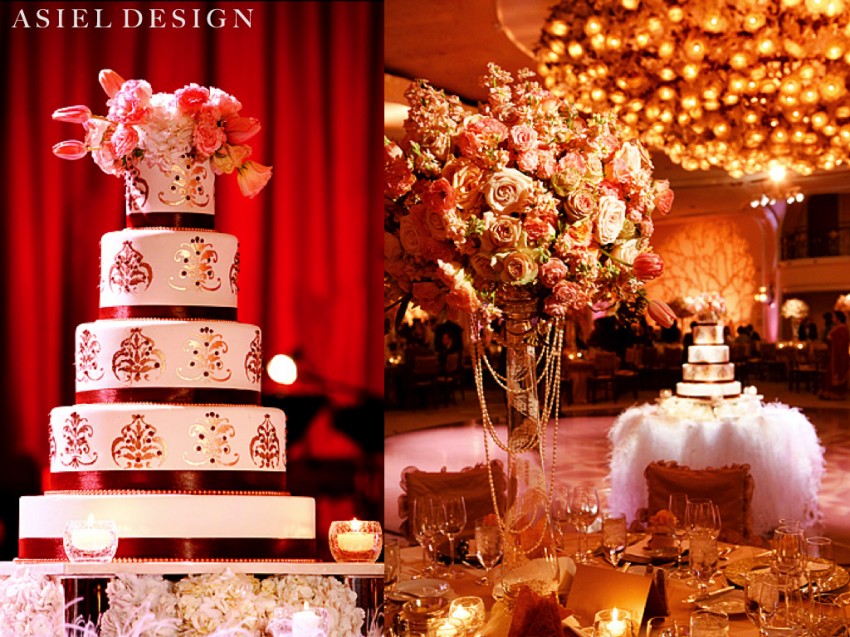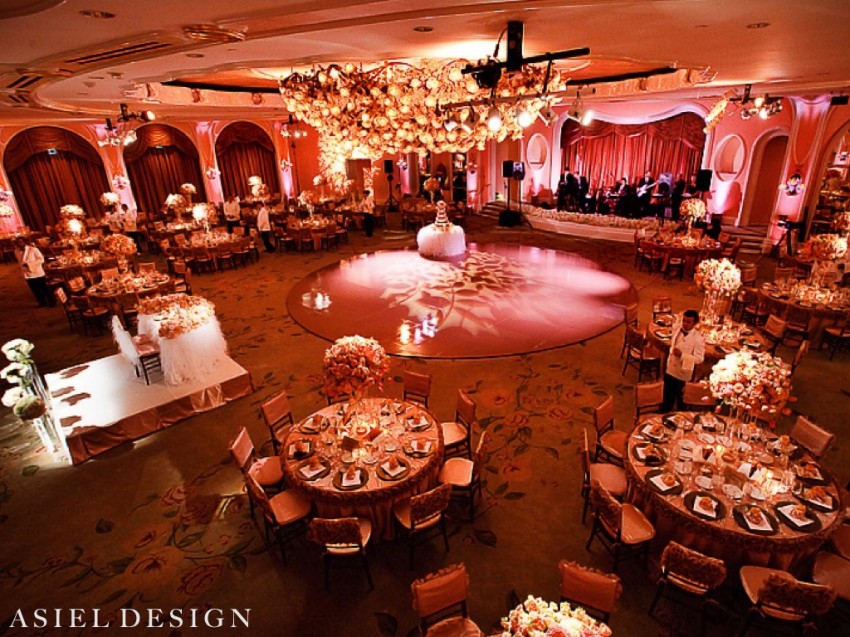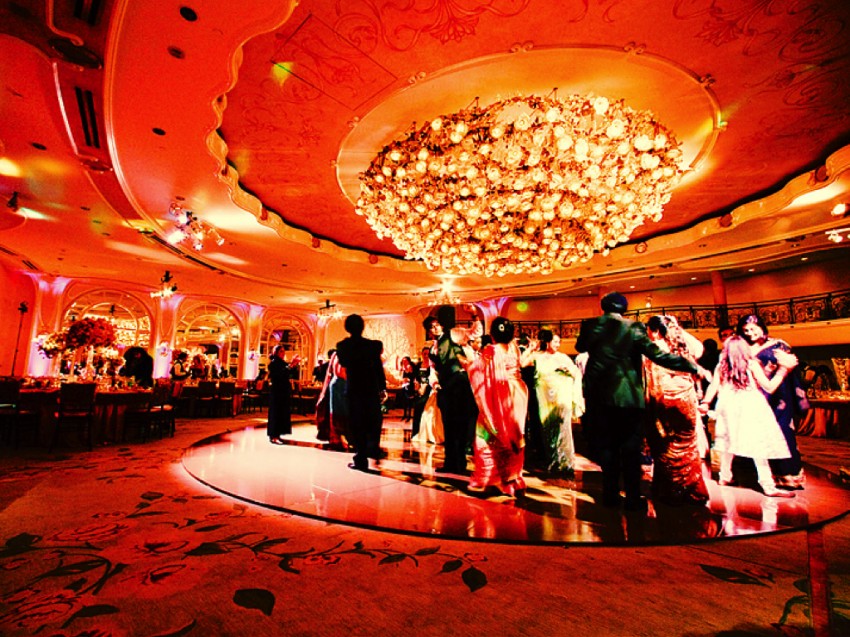 Opulence & Femininity are the words I would use to describe Harlyn & Seenu's wedding Reception which took place at the Famous Beverly Hills Hotel. As we met to discuss the theme, vintage, roses, lace, elegant, and different were some of the words that came up. This wedding was elegant and extravagant with full lush centerpieces featuring exquisite Roses shipped in from Ecuador and long stem Tulips from Holland. We detailed out each vase with dripping pearls, a swirl of lace, and at the base a treatment of skeleton leaves and beaded ribbon trim. Even each place setting had a reflexed rose set at it.
The roses are incredibly challenging to get in these quantities, but our connection to the Rose King at Americana Flower Brokers, kept us impressing the clients. The Combo Rose is a rare flower that comes in a bronzy gold tone. It went beautifully with the Champaign stock and garden roses. These centerpieces look huge, but in real life, they were even larger. I heard the Beverly Hills Hotel never looked so good.
Wildflower linen created the beautiful chair caps and linens that added softness and ruffle to each table. Nikki from Exquisite Events nailed her vision as she worked closely with Harlyn to create a different feel for each day. If you missed last week's blog entry, this is the 5th day of events for this wedding. We did the 4th & 5th day's flowers. You can imagine our shop was pretty packed with flowers.
Linnae Asiel
You might like: