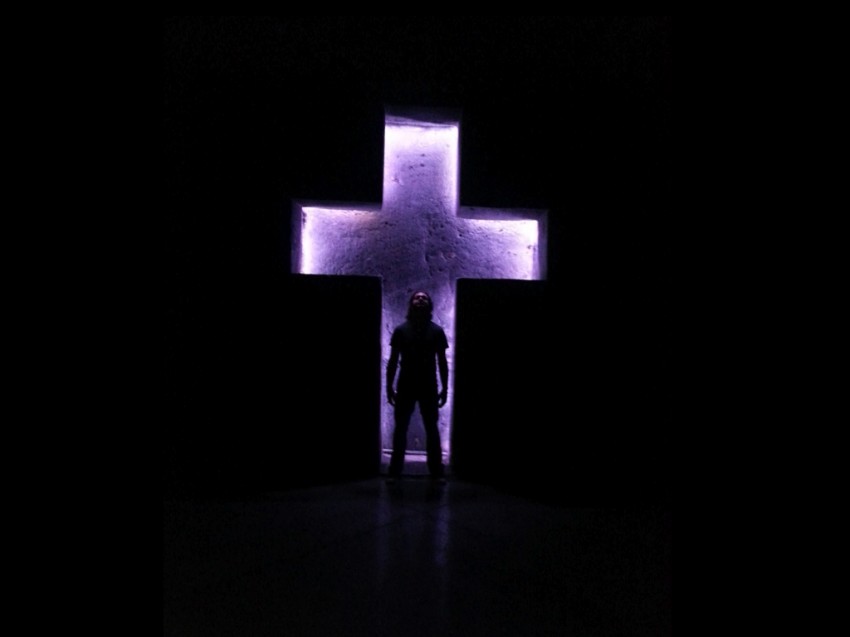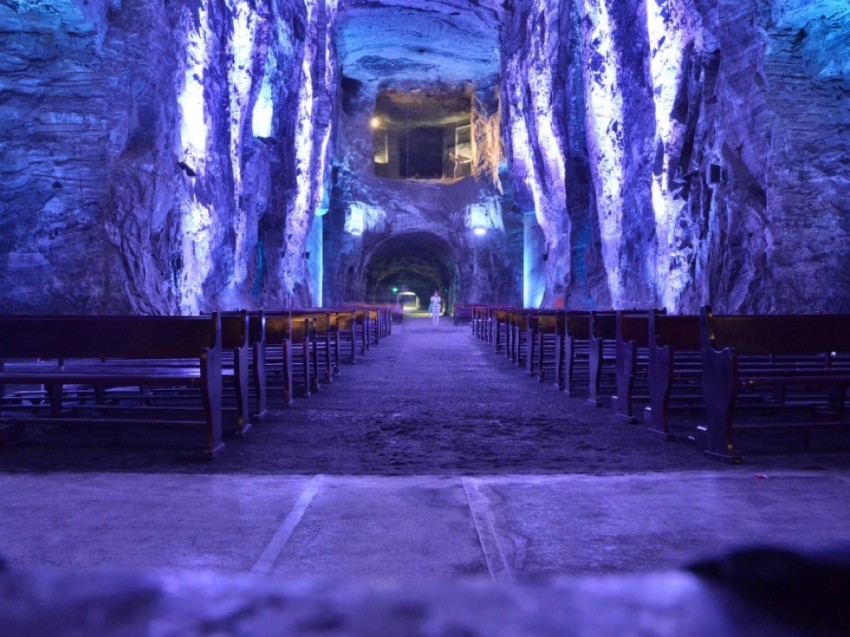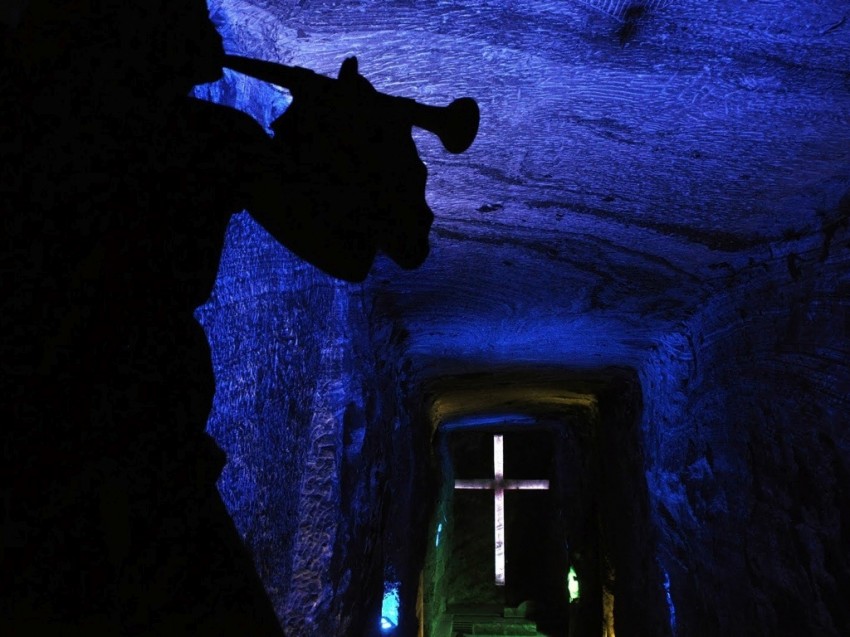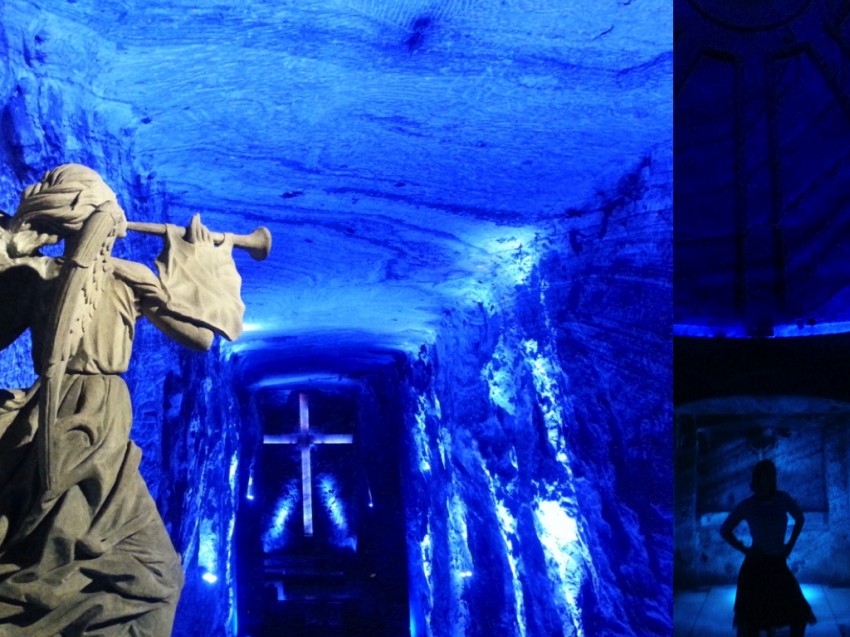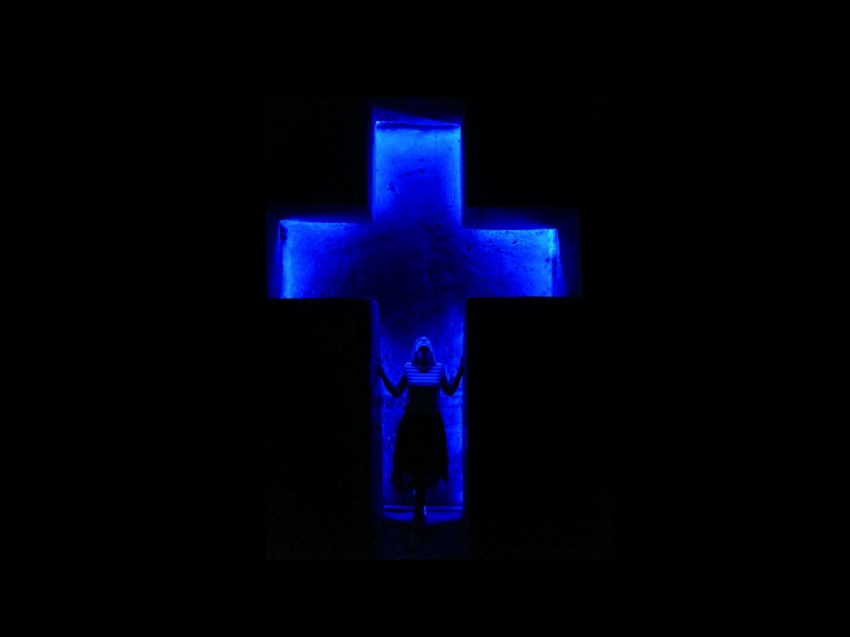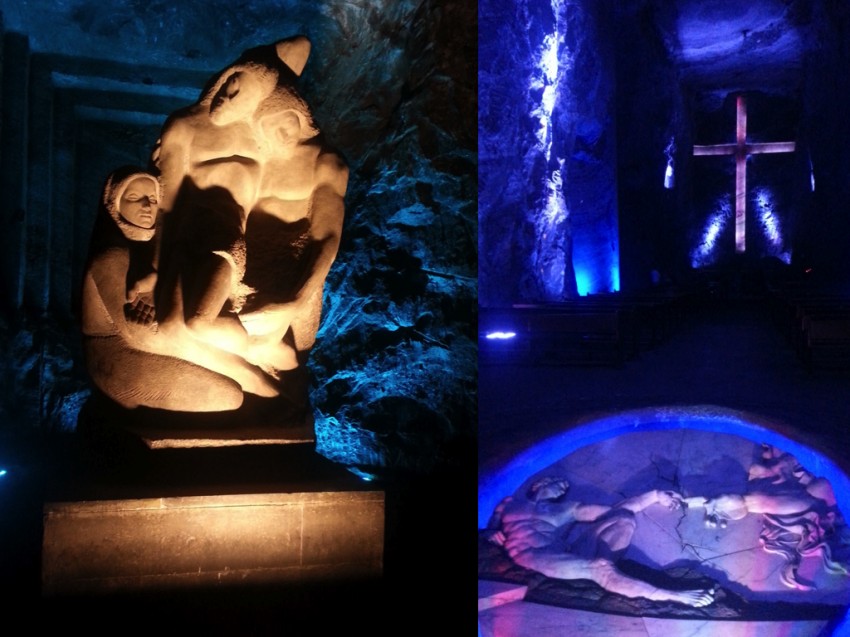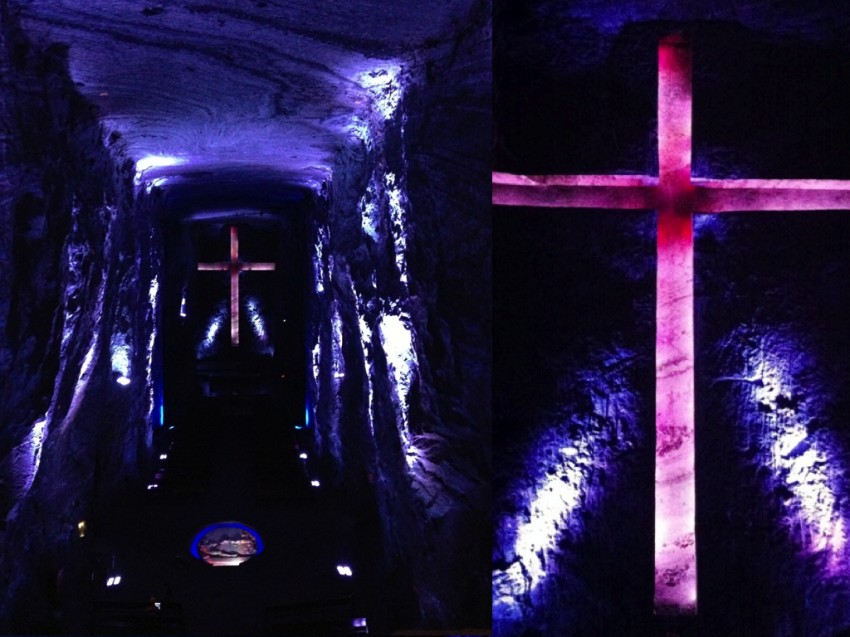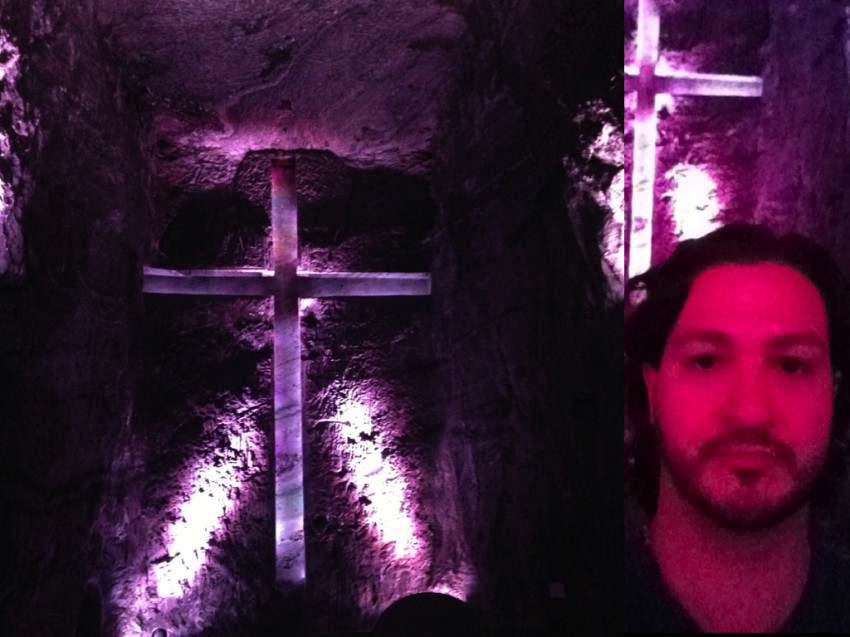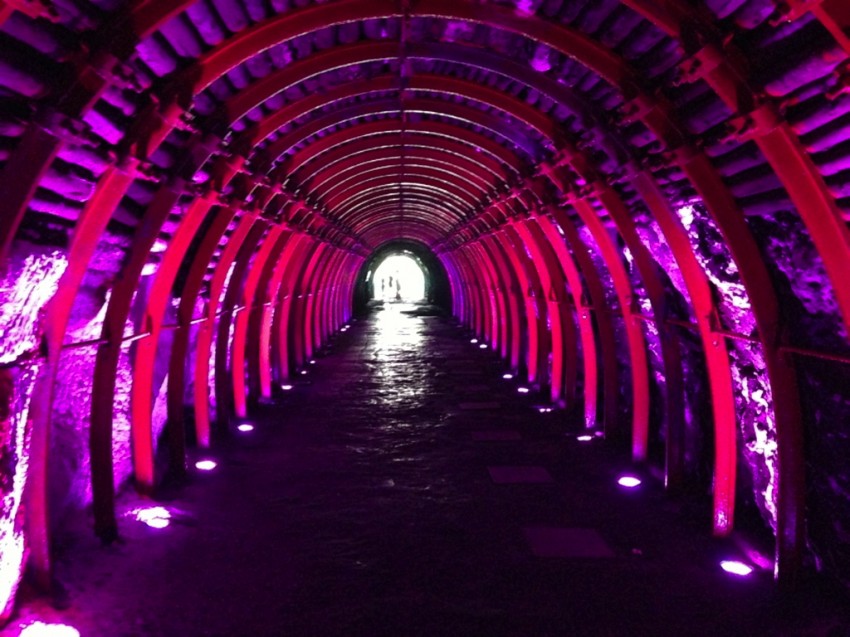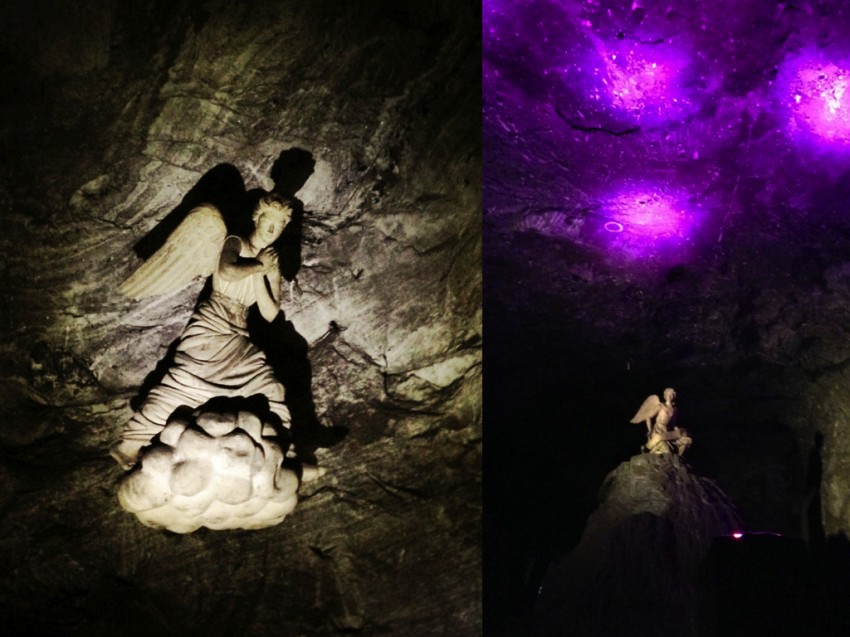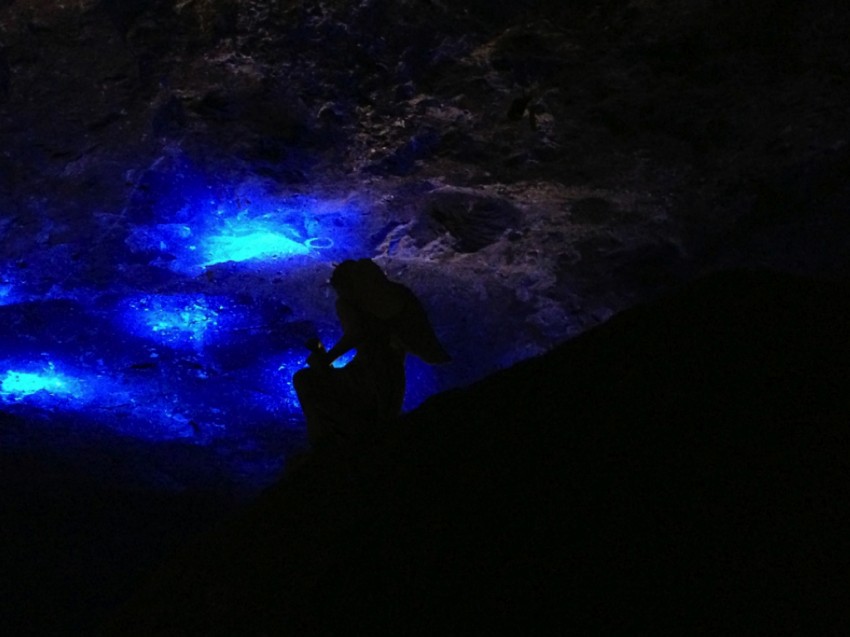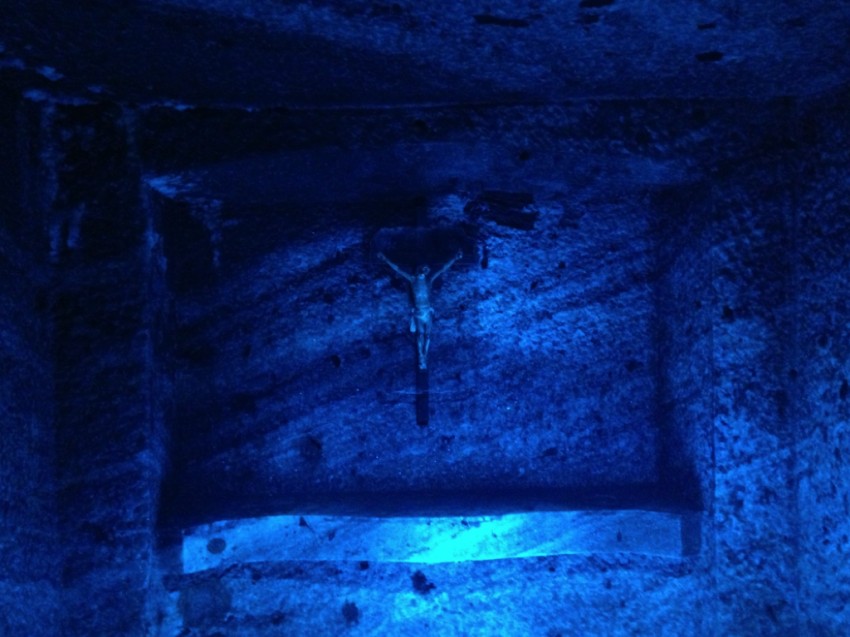 Cathedral de Sal, or "The Cathedral of Salt" is an underground Cathedral that visited while in Colombia Last September. My dad went out of his way to make sure that I visited this church because he thought I would love it and he was right. The Cathedral was unlike any other church that I had been to before. The reason that it is called the Cathedral of Salt is because this enormous cavernous structure was actually created in salt mines that rested well below the earth.
You see, salt miners had a very dangerous profession. Often people died while mining and excavating new tunnels and veins to extract the salt. The salt that they sought is essential in creating building materials so the demand was high, as was the risk. Therefore the workers created a Cathedral underground in which they could pray for safety.
Touring this Cathedral was a fascinating experience. The design this church is not old world or ornate rather it is abstract and relies heavily on clean lines and LED lighting. The miners created the Stations of the Cross that were hewn out of the existing stone. For one to tour this expansive church, they would need to walk several miles underground to see it all. My favorite part of the tour was the main cross that rose 50' tall. It was a feeling of awe as I walked though the heart of the church, where this cross is erected. What struck me the most about this experience was that it did not have a religious feel to it rather it felt spiritual. As one walked through the open space you could hear Ave Maria accompanied by Gregorian Chants.
I thought it was appropriate to write about Cathedral de Sal this week because this church is a major inspiration for our upcoming art show, Sacred heART. For Sacred heART it is my goal to create a space that focuses spirituality, love and God. I want to see what happens when we look at God without the religion that so often divides. If you are reading this blog than I hope you can experience this art show with us. If you do visit, it is also my hope that Sacred heART will have a positive affect on you like Cathedral de Sal had on me.
Sacred heART
April 18th 7-11pm
245 McEvoy St.
San Jose CA 95126
Jonathan
You might like: