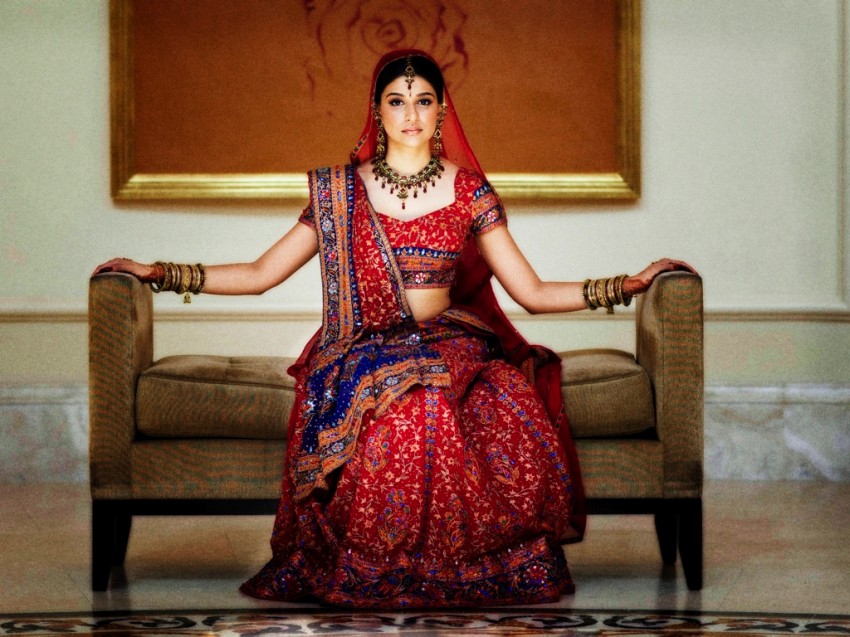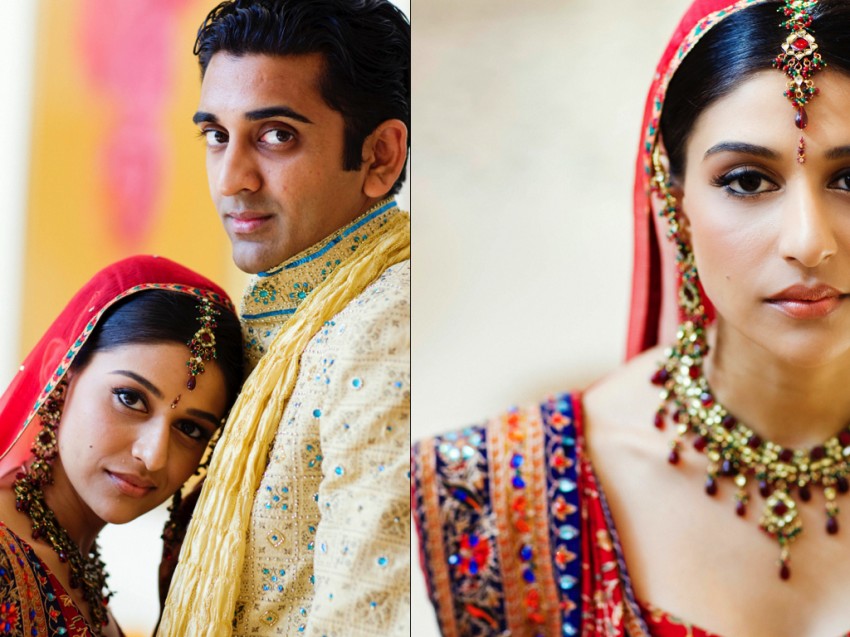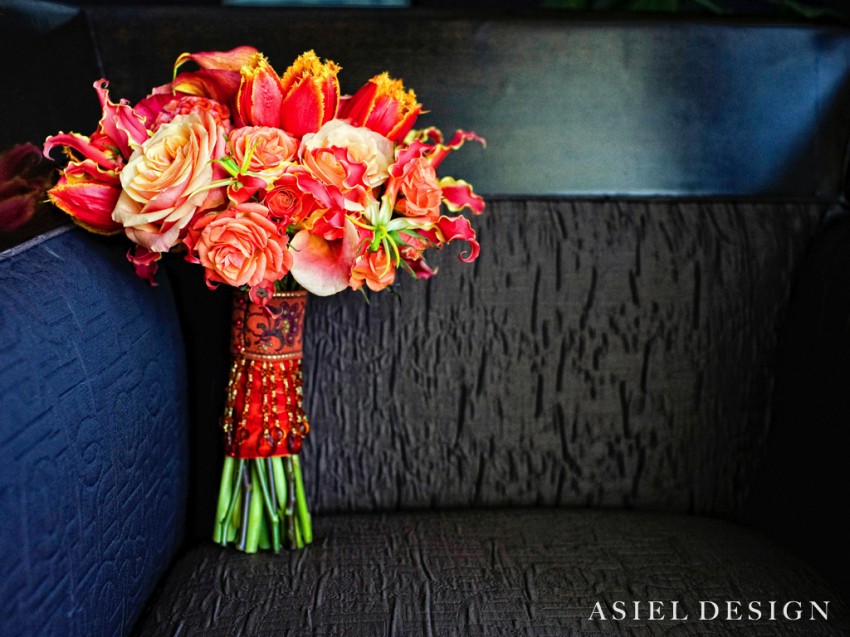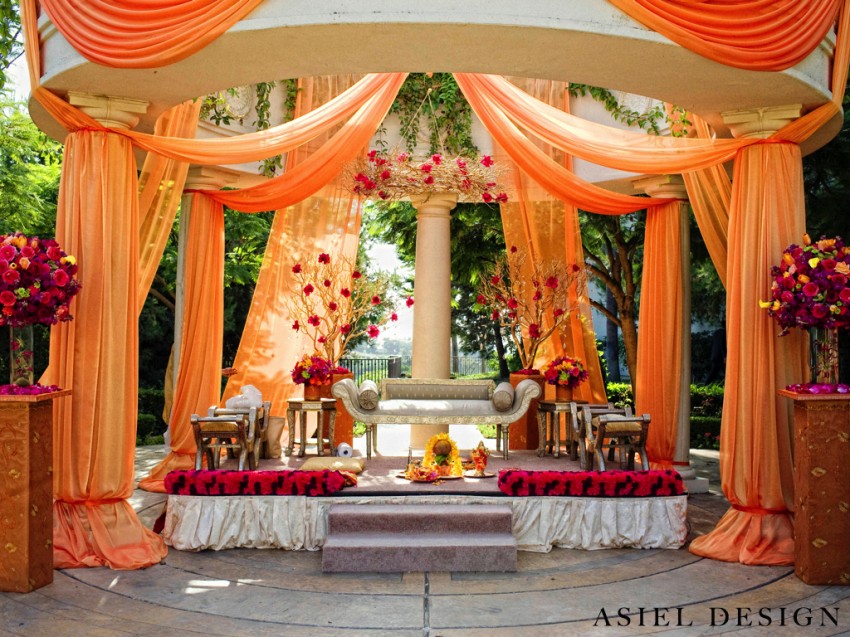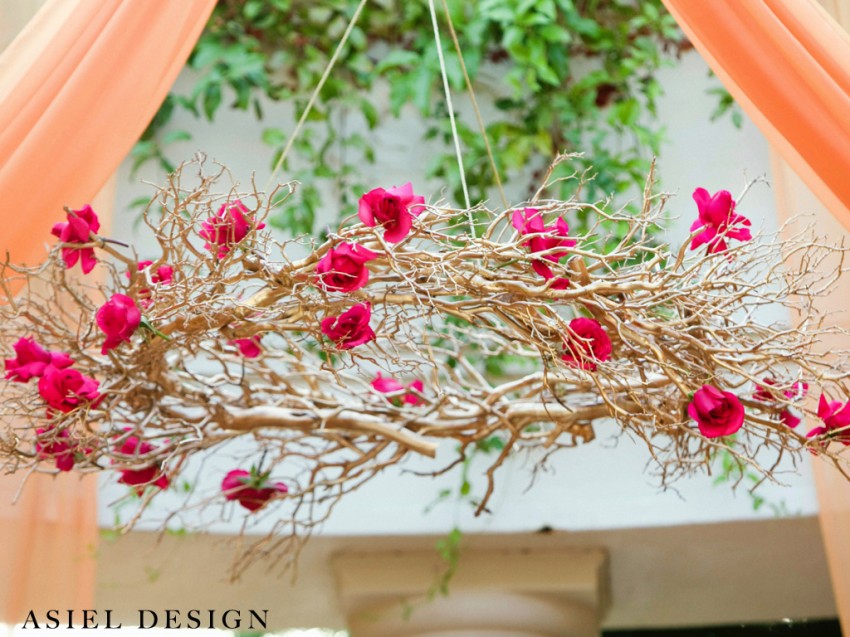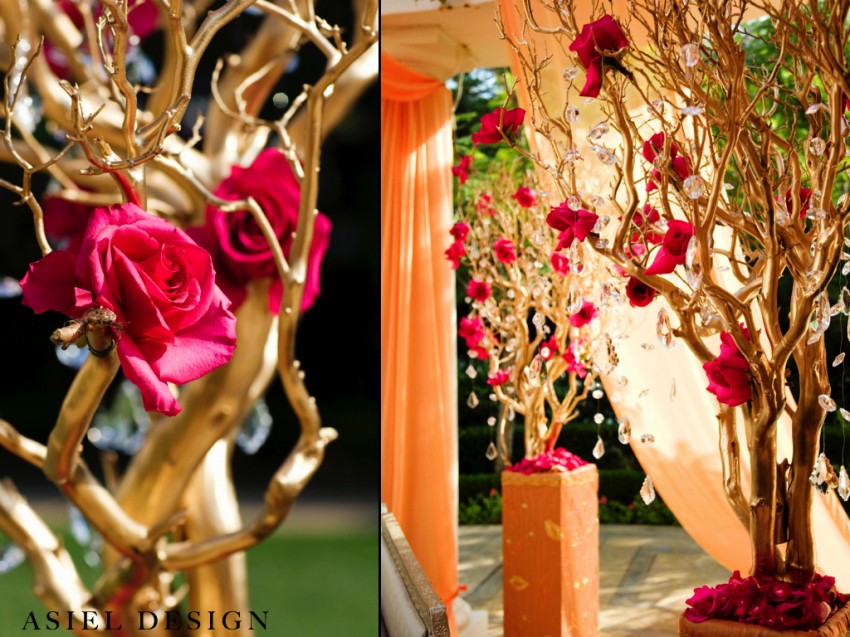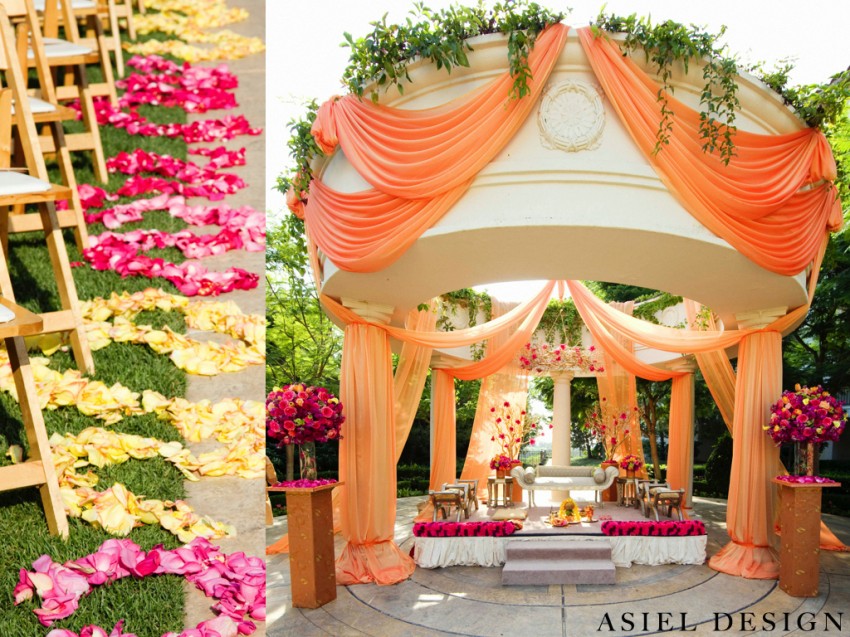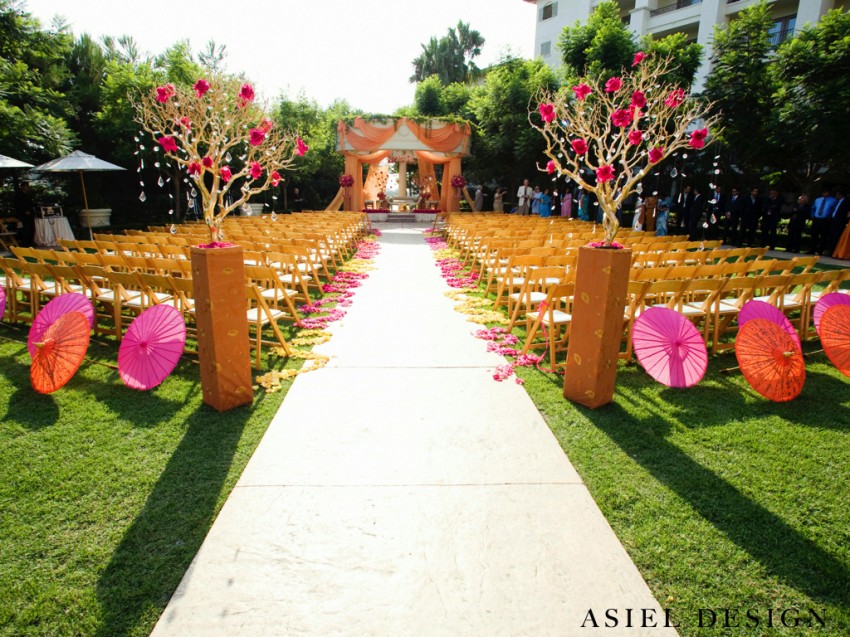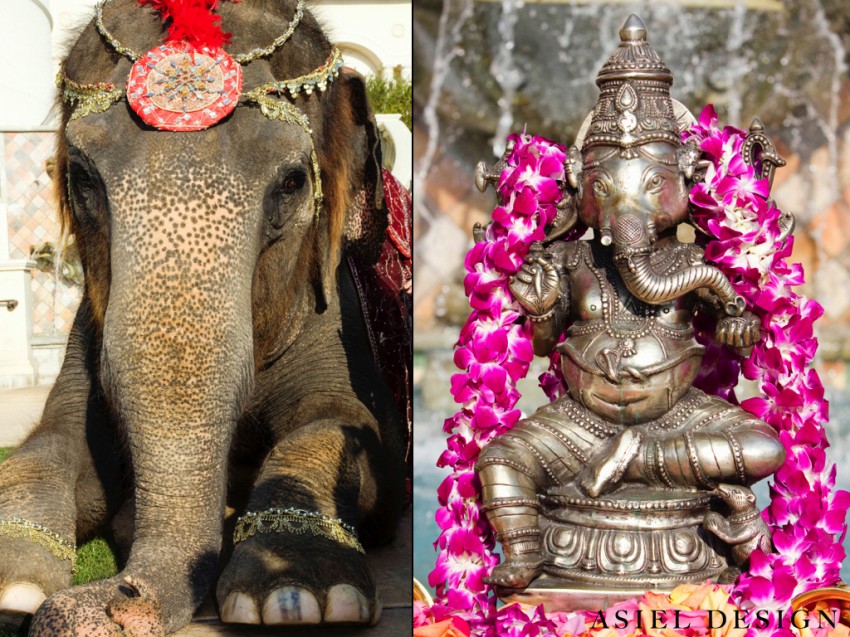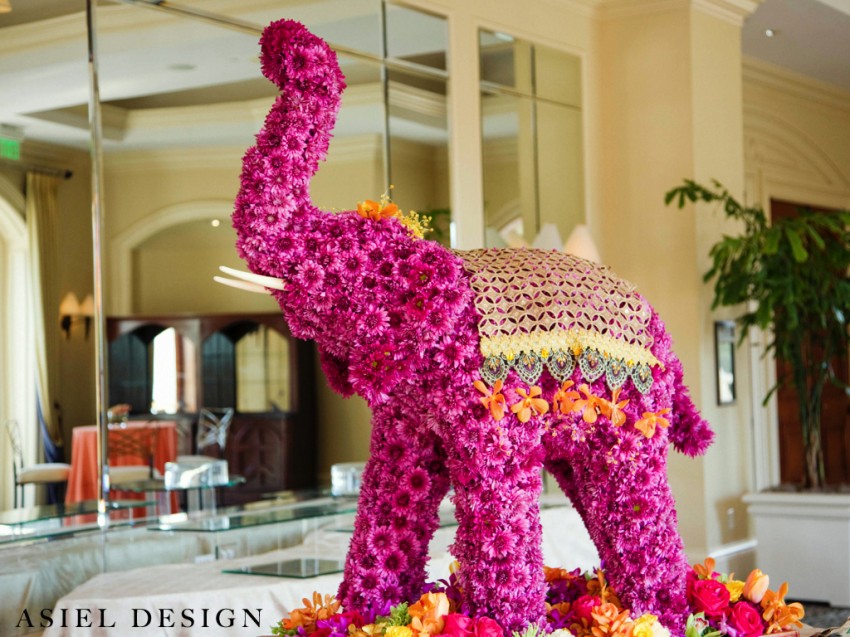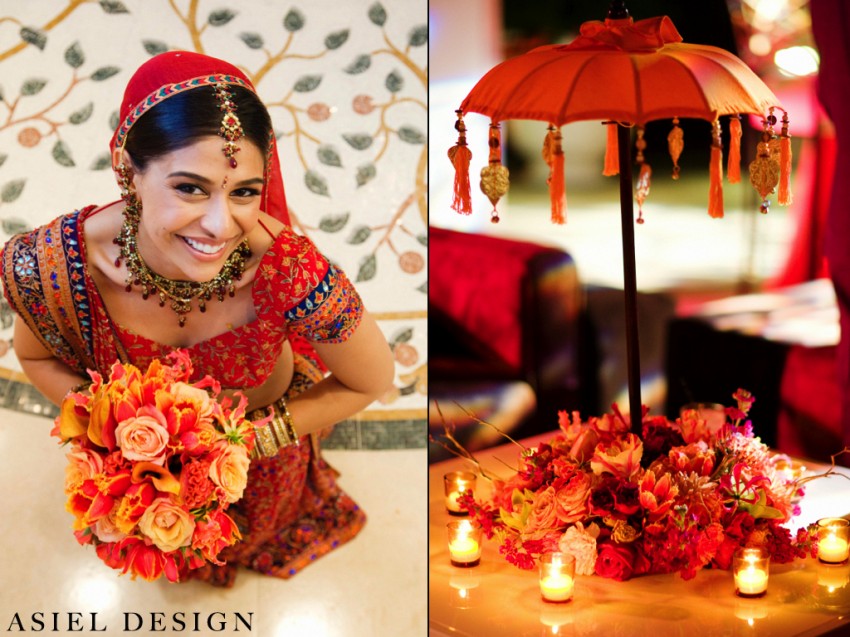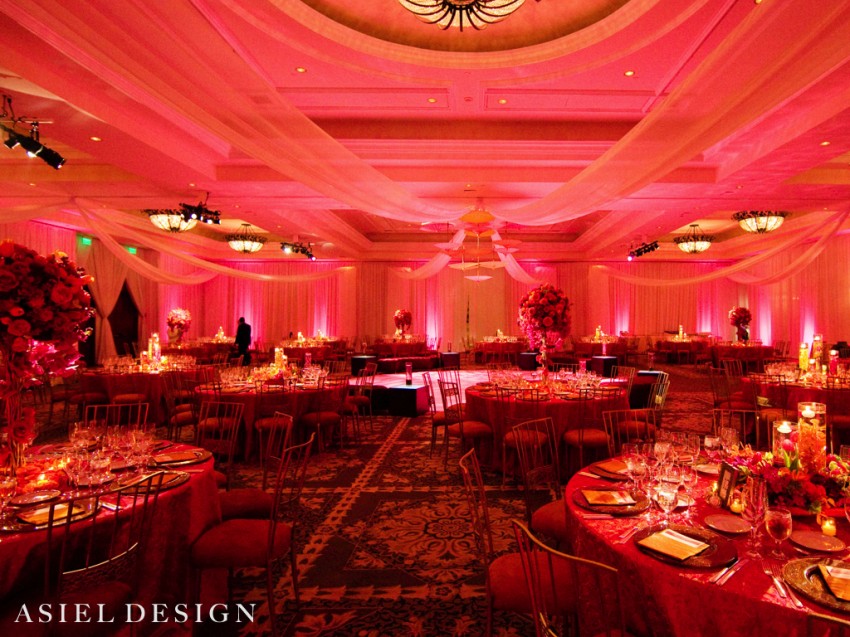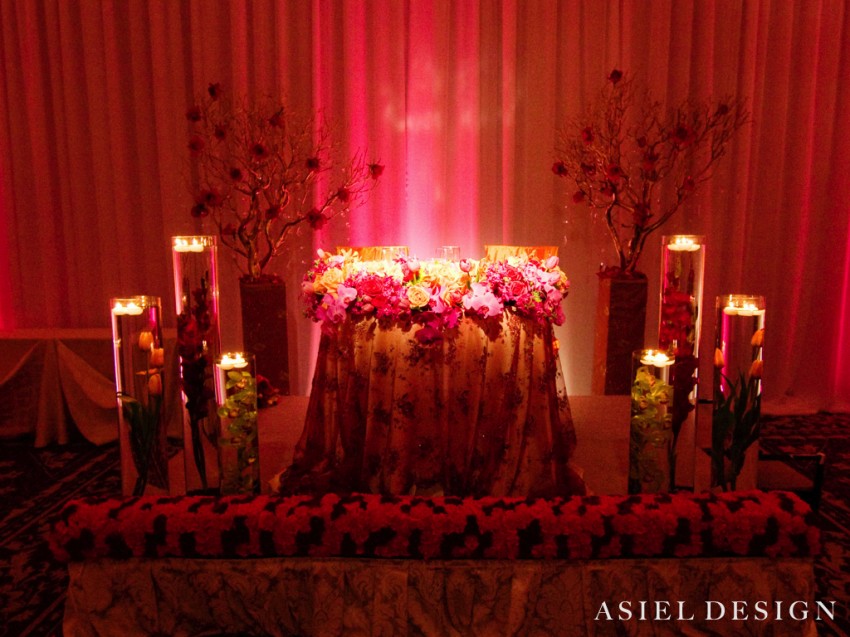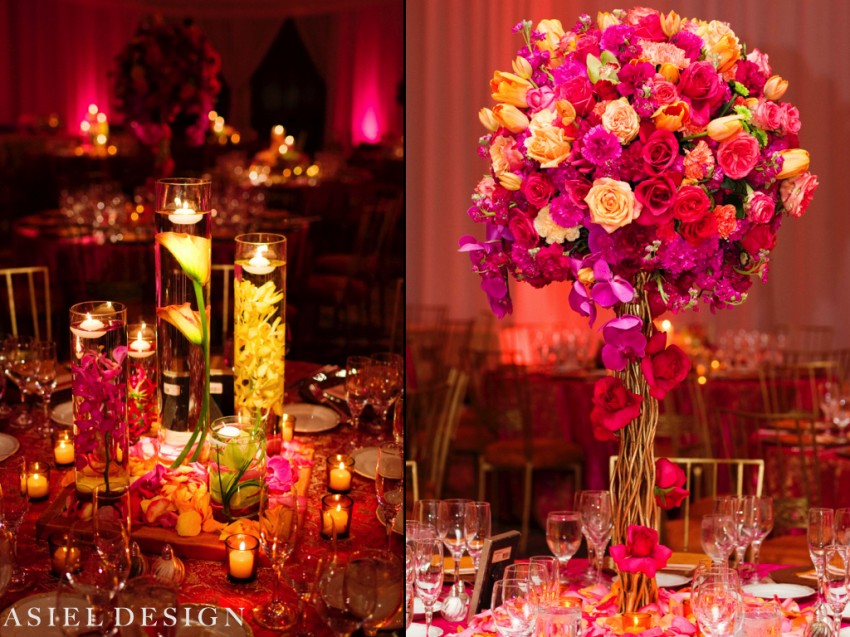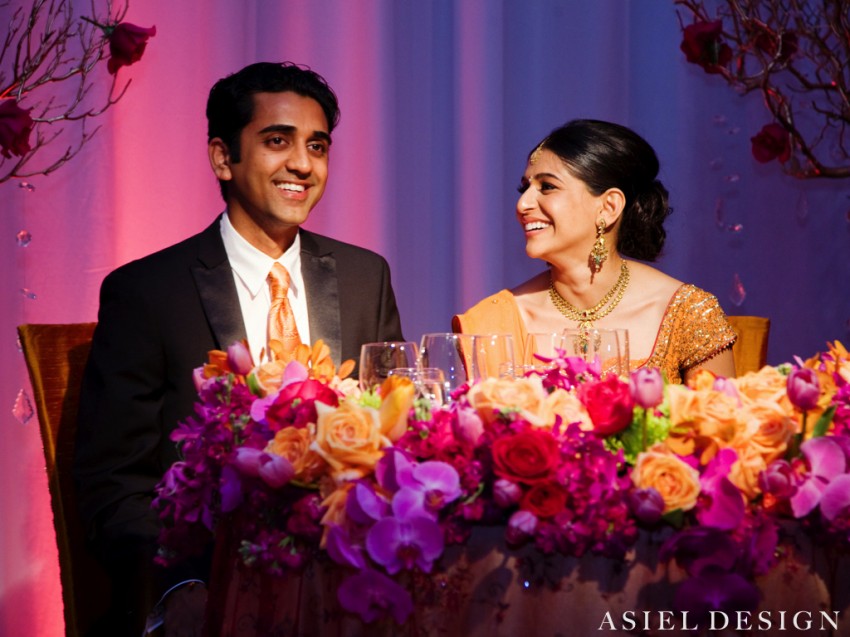 Karina Patel was a special client. She worked in hospitality and she knew exactly what she wanted for her wedding. Everything that she chose for her wedding exuded class and elegance. When Karina came to us she explained the she wanted help in designing a lavish Indian Wedding at the St Regis in Monarch Beach. Linnae guided her with colors schemes as she wanted something vibrant and modern but that would still represent Indian culture. In my mind this wedding was a nice balance in modernity and tradition.
For the ceremony we used sculptural Manzanita branches that were coupled with magenta roses and jewels. These pieces helped create vocal points on either side of the elaborate Gazebo that was already in place. The stage was oozing with flowers and the isle was treated with petals that were fashioned in a swirl designs. No Indian ceremony is complete without an elephant and Karina knew that so she had one brought in. Rumor had it that Adam Sandler was a guest at the hotel that day and he wanted to meet the elephant but he never did see him.
The reception was ambient in contrast to the daytime ceremony. What did carry over was the vibrant colors in the flowers and opulent décor. Karina's wedding was one of my favorite Indian weddings and from the pictures it's not hard to see why.
Jonathan Asiel
Floral design | ASIEL DESIGN
Photography | Ryan Philips Photography
Venue | St Regis, Monarch Beach
You might like: