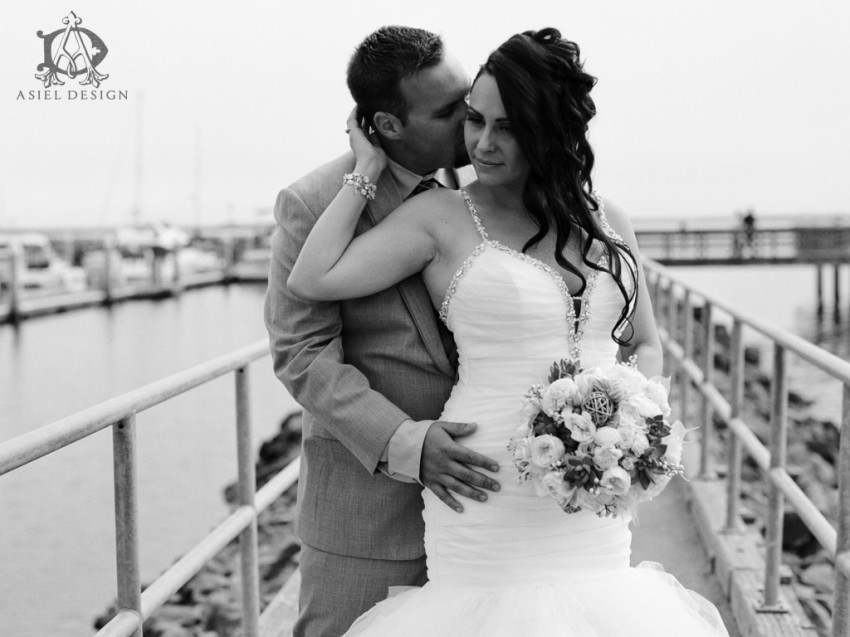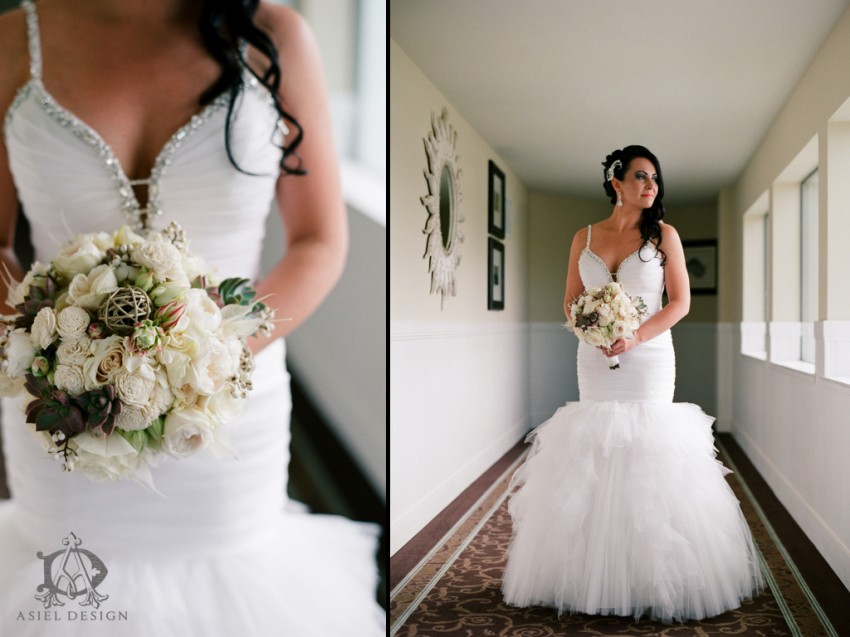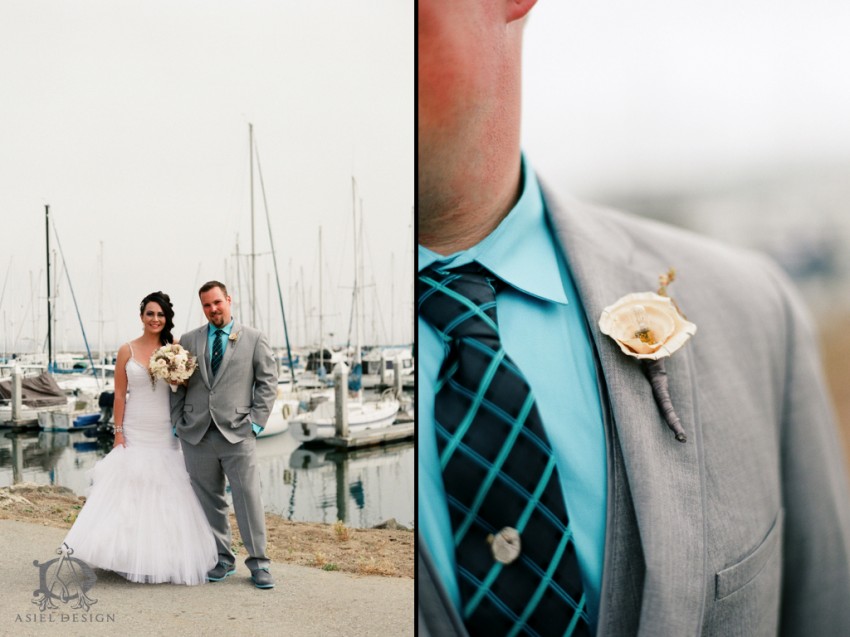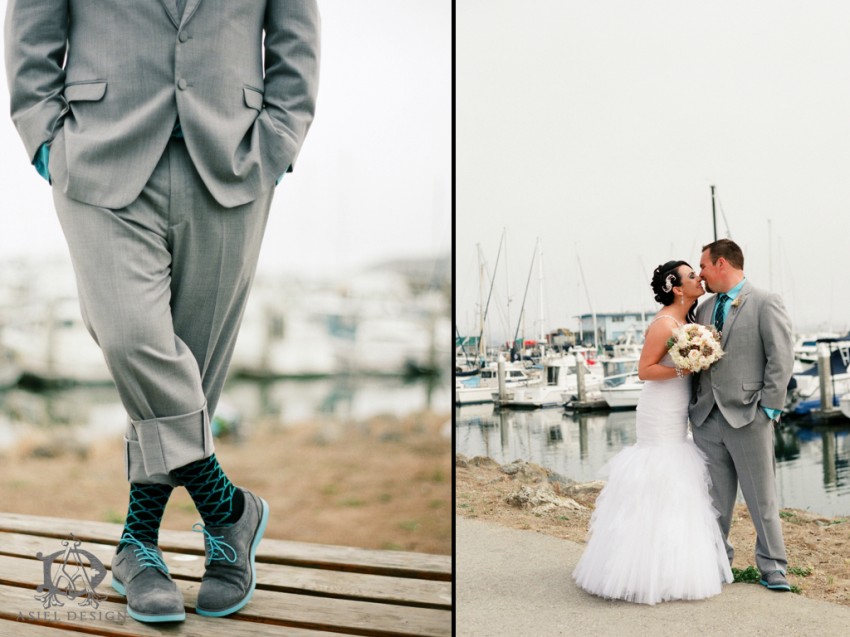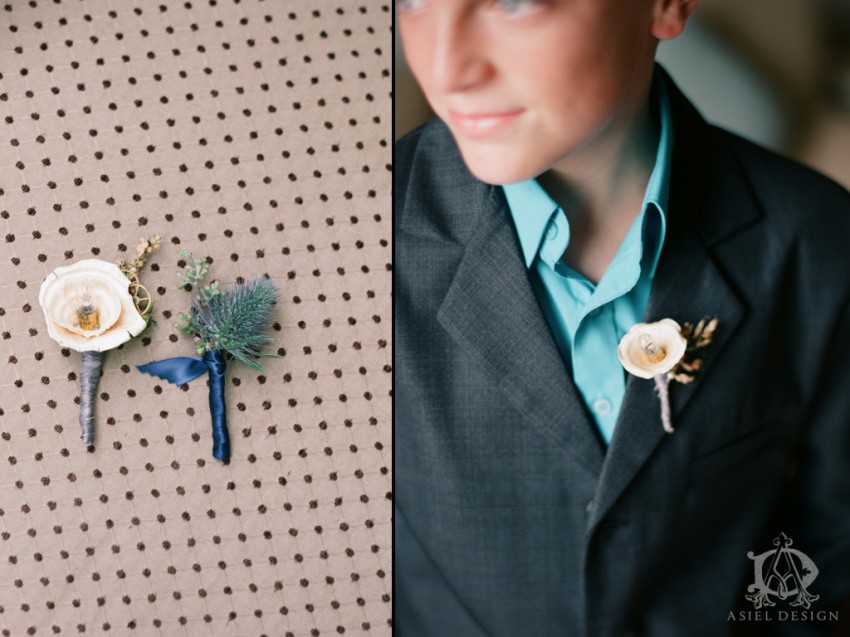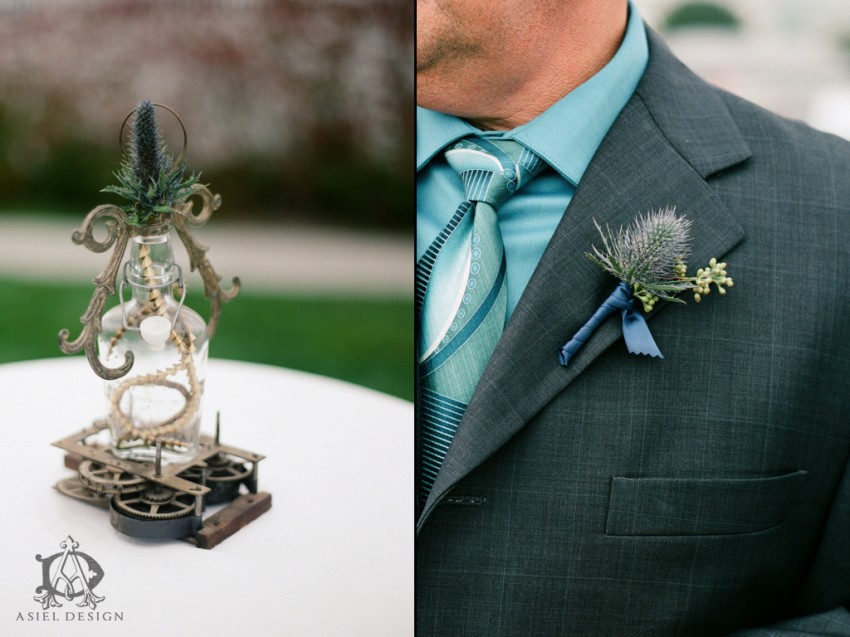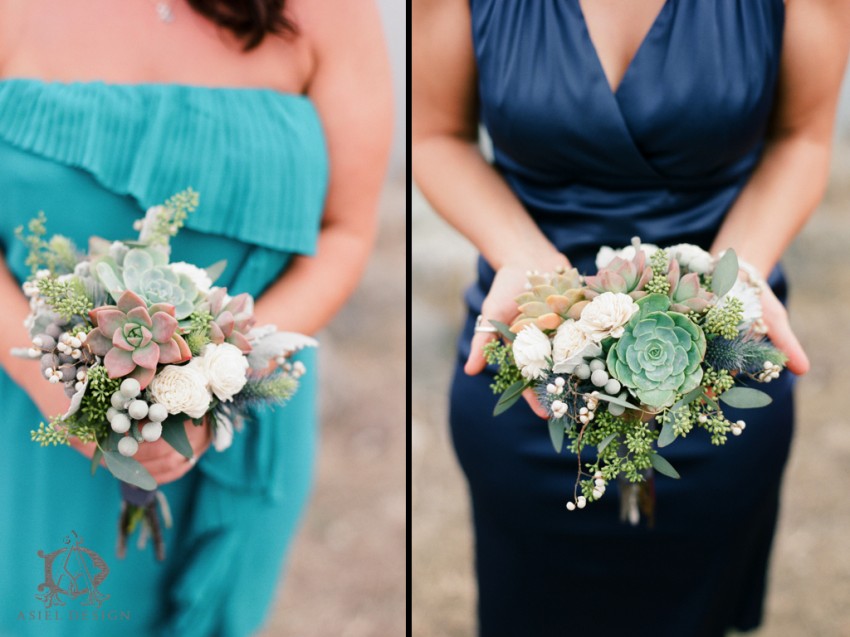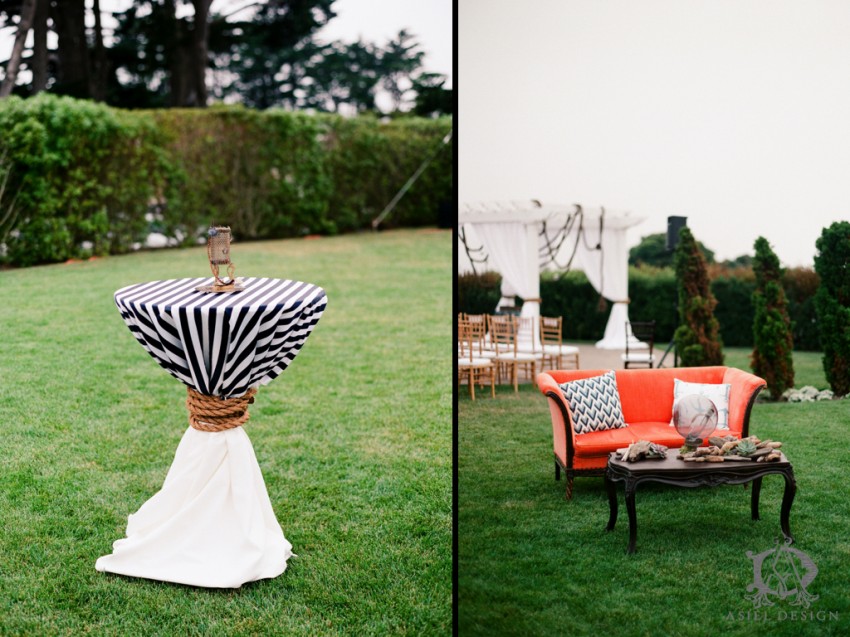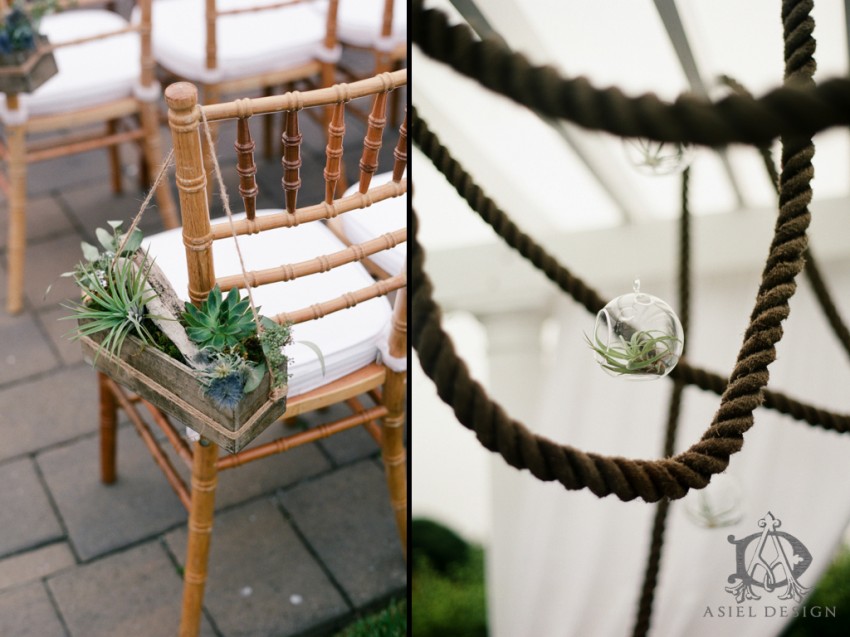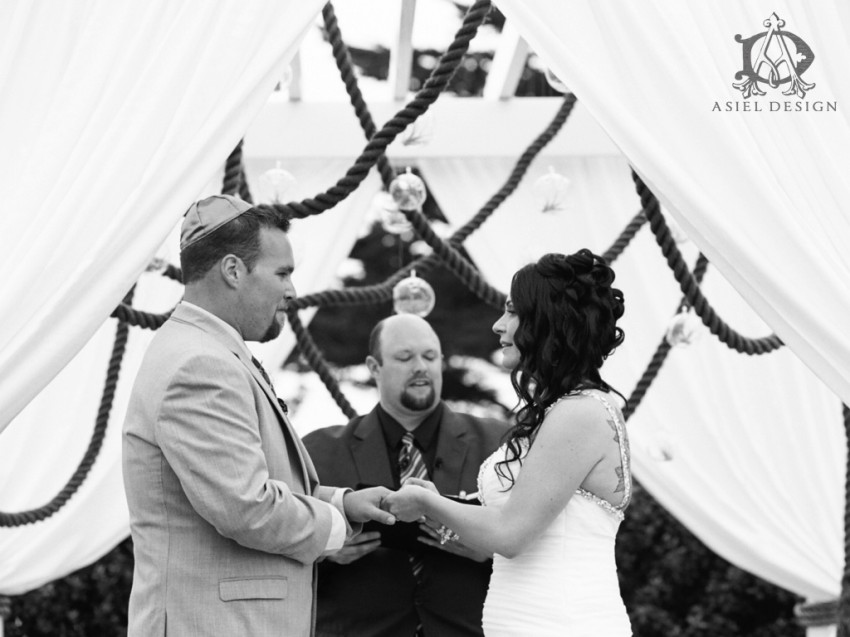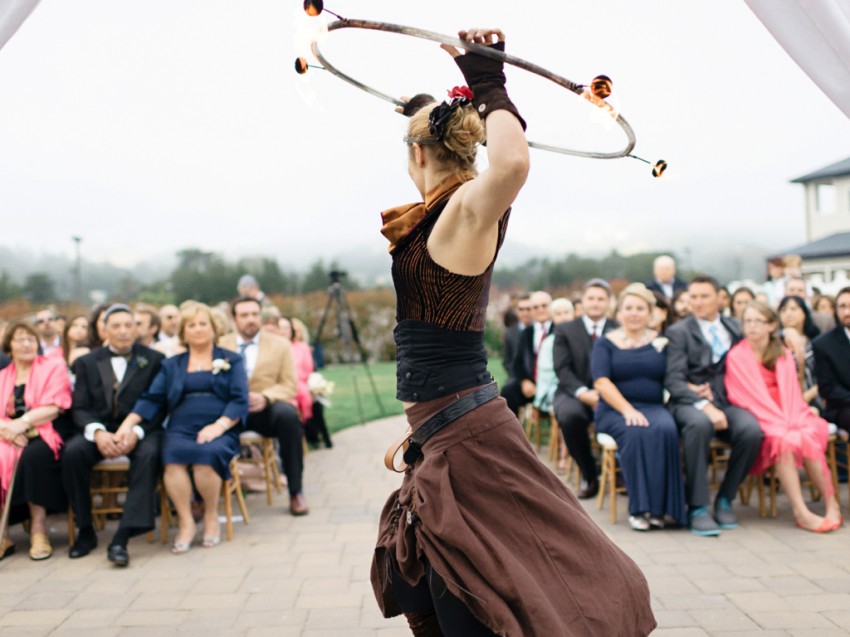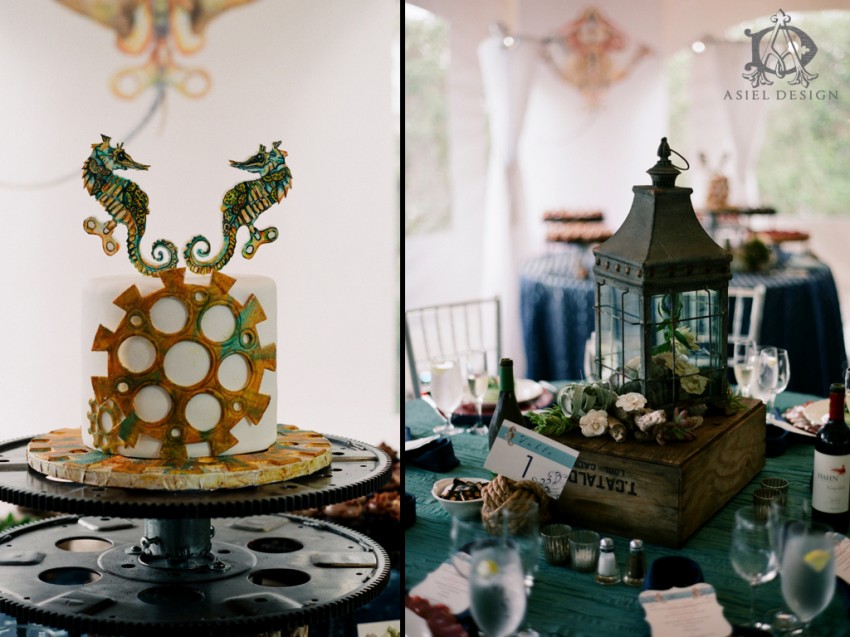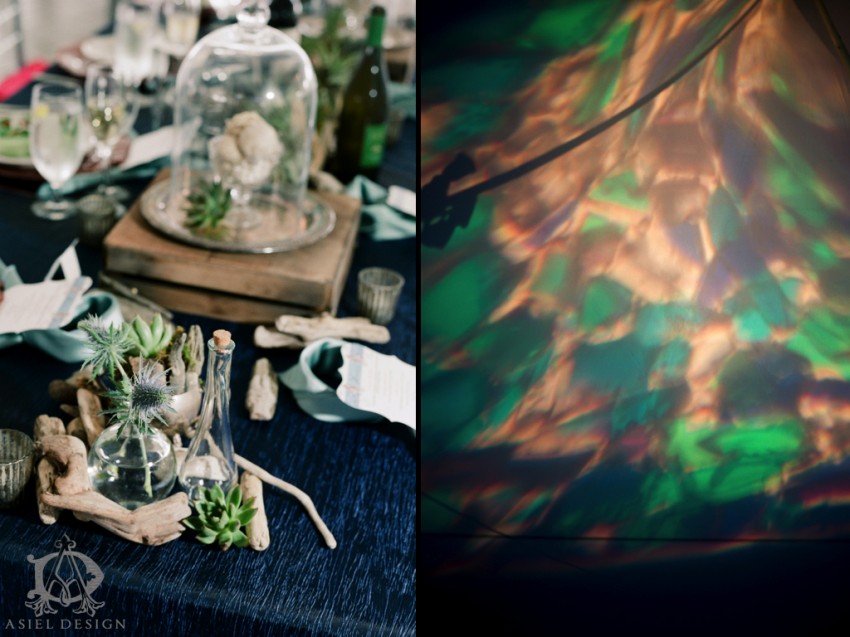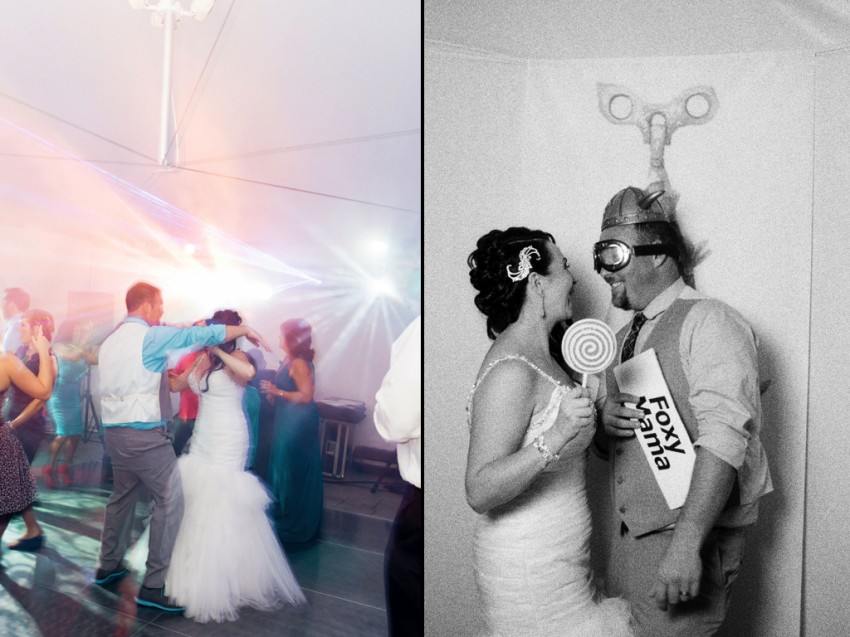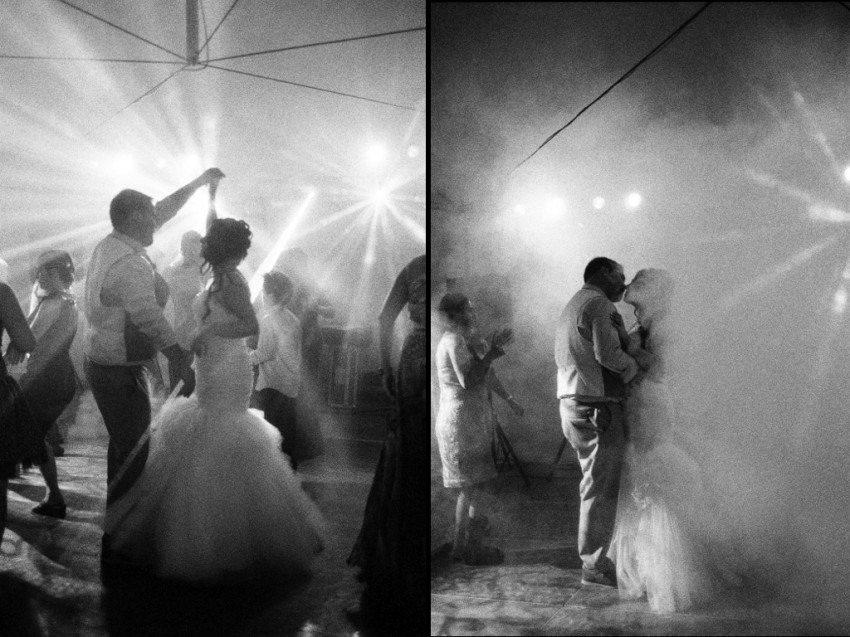 Danny and Nicole's wedding was very dear to our hearts as Nicole and I are practically sisters. Sophia, the little black pup and Emily the little white pup grew up together for the first few years of their lives and Nicole adopted Sophia – which was the perfect fit for all parties involved. Needless to say this incestuous little group had a wonderful time as Nicole and Danny said their vows at the Oceano Hotel in Half Moon Bay.
Nicole wanted to incorporate all different facets of her personality and also wanted to keep the guests surprised and guessing throughout the event. Steam-punk, and glamour with Nautical elements were the design styles that were all pulled together and merged into this fantasy inspired event.
The ceremony was dreamy with rope dangling from the arbor softened by fabric and glass globes of airplants. It is one of my all time favorite ceremony designs. Set up the aisle were custom boxes hung by twine and filled with driftwood and airplants.
The bouquets are all working off of succulents and textures. They are inspired from a dream I had. The Bridal bouquet is playing with amber/coral succulents, wood flowers, berries, blushing bride, twig balls, skeleton leaves, etc. I would make these all day long if I could. The texture and composition is sophisticated and casual at the same time.
The boutonnieres are dried mushrooms with a fuse for a natural steam-punk touch. Each cocktail piece is a custom created steampunk design with floral and driftwood accents. And the centerpieces were decadent display of nautical design elements that incorporate bottles, succulents, lanterns, wine barrel strap orbs, and other fun textures.
Thank you Danny and Nicole for being such wonderful friends and parts of our lives. We love you and are so blessed to be part of your special day. Thank you for having me as your bridesmaid for such an incredible day in your life. You are loved!
~Linnae Asiel
Floral design and lounge furniture | ASIEL DESIGN
Event design | Nicole Lissane
Photography | Tanja Lippert
Linens | Napa Valley Linens
Lighting | North American Theater Co.
DJ | Big Fun
Venue | Oceano Hotel and Spa
You might like: