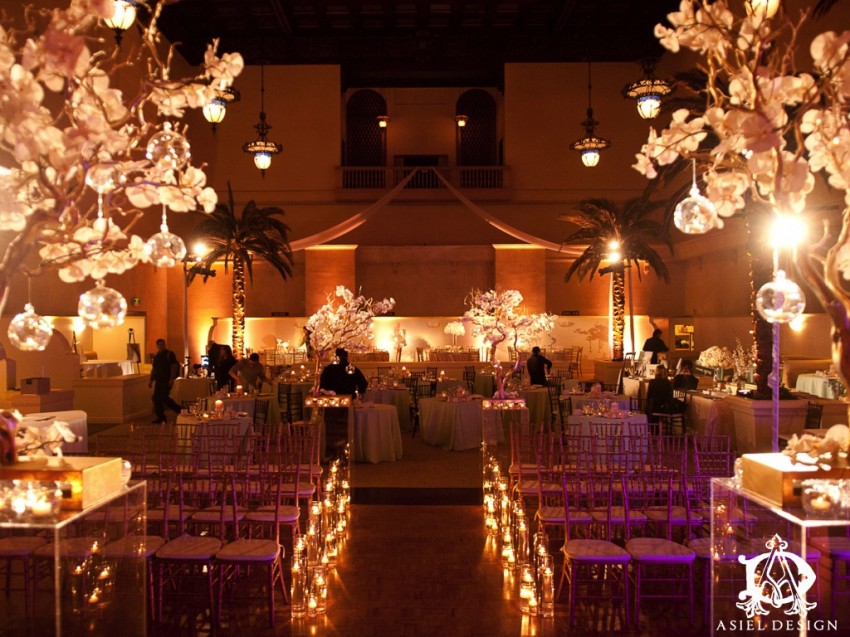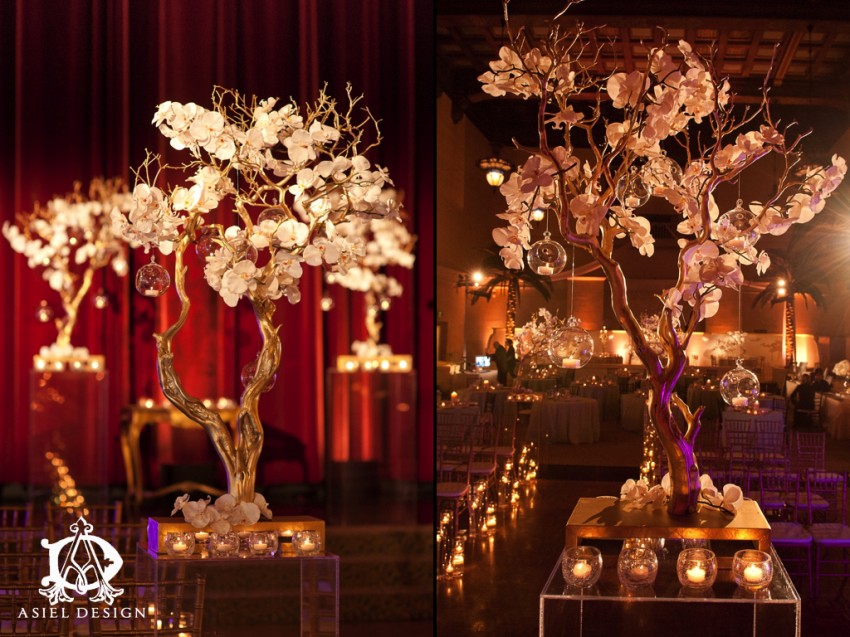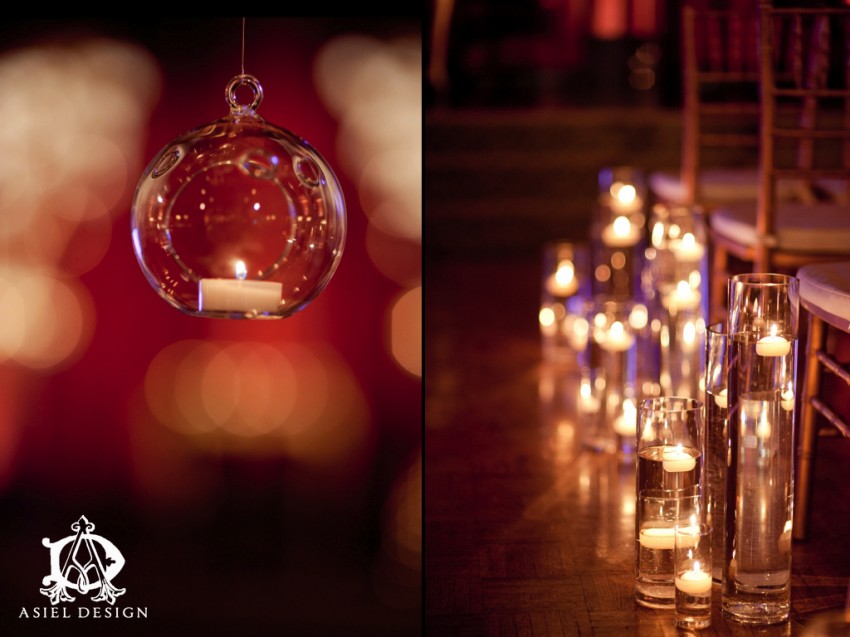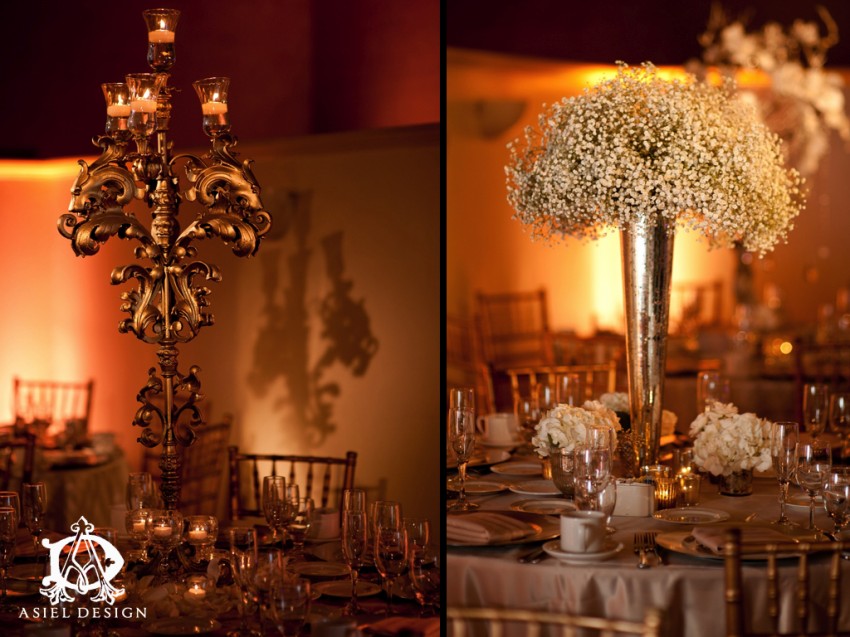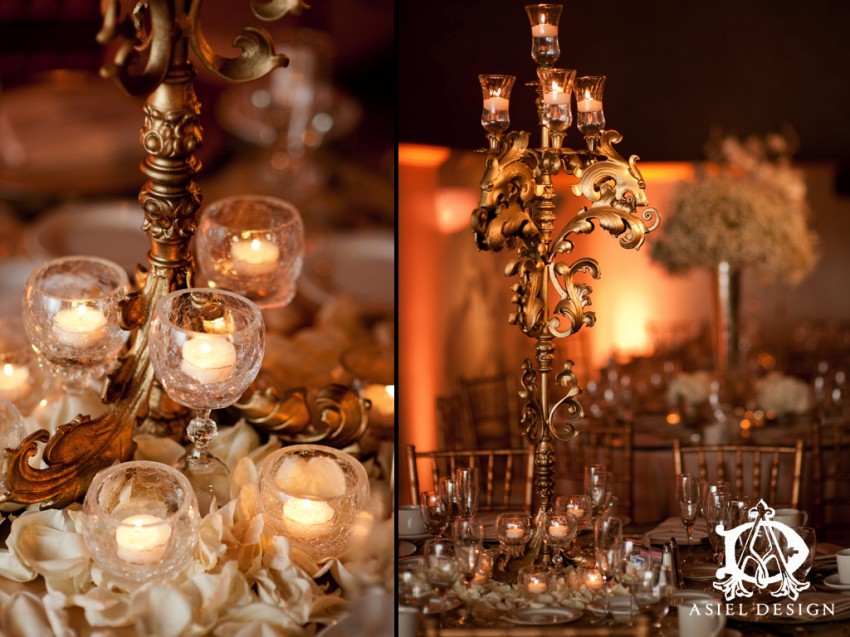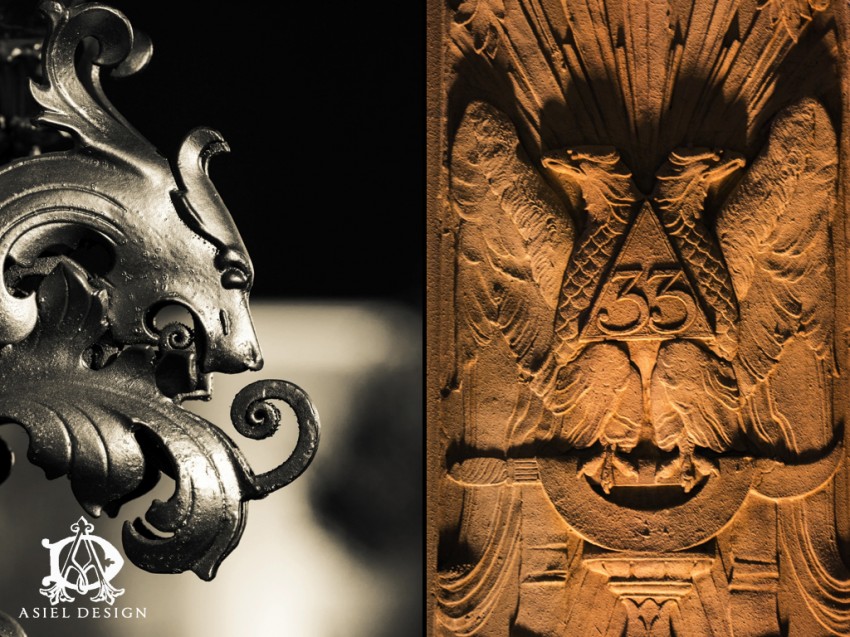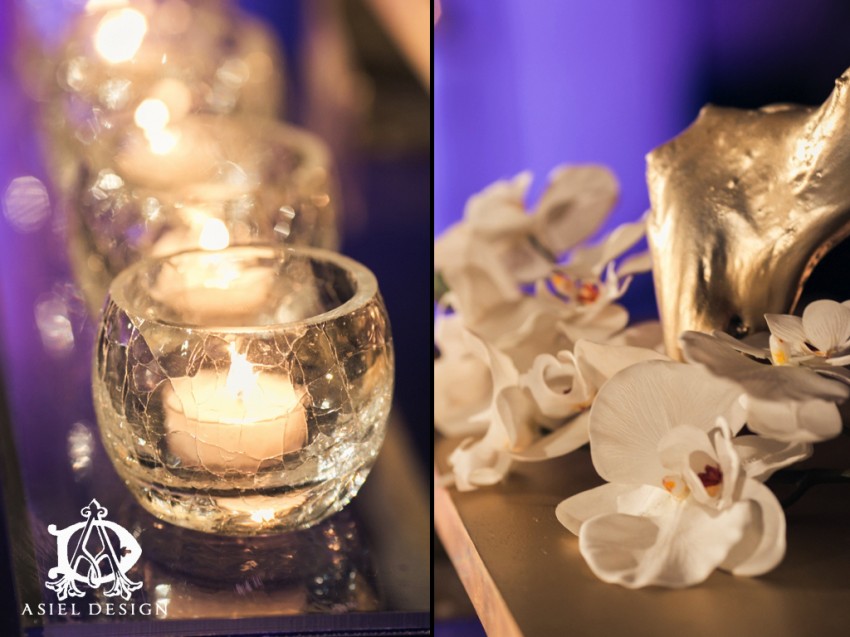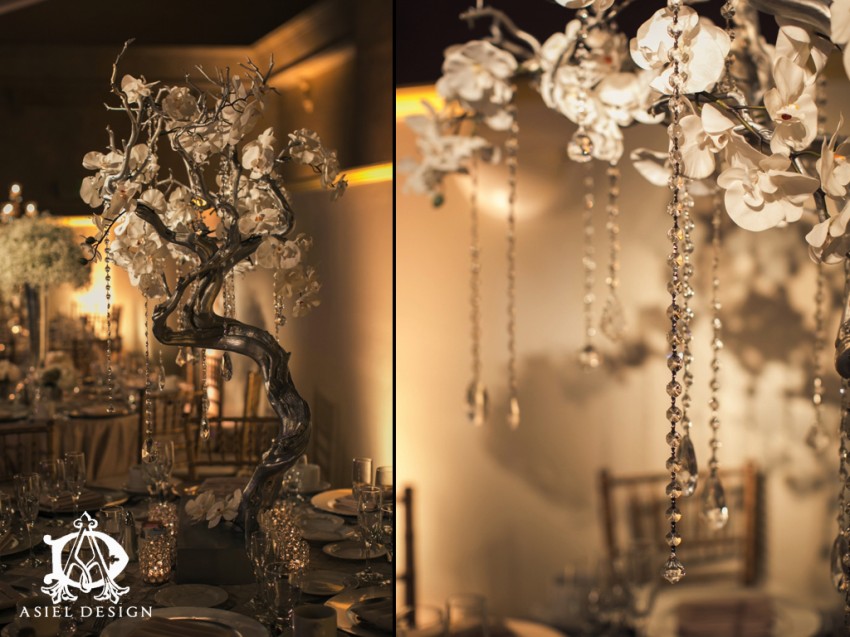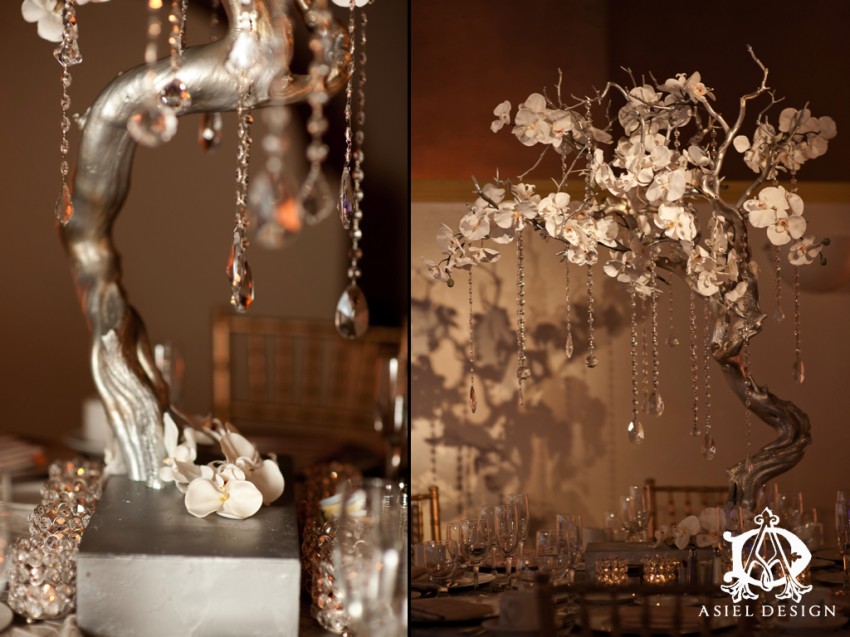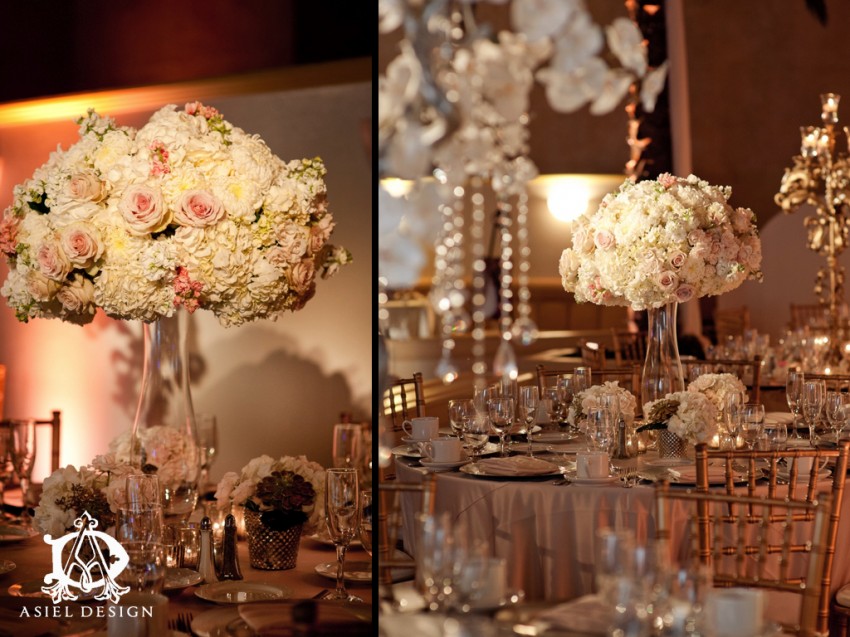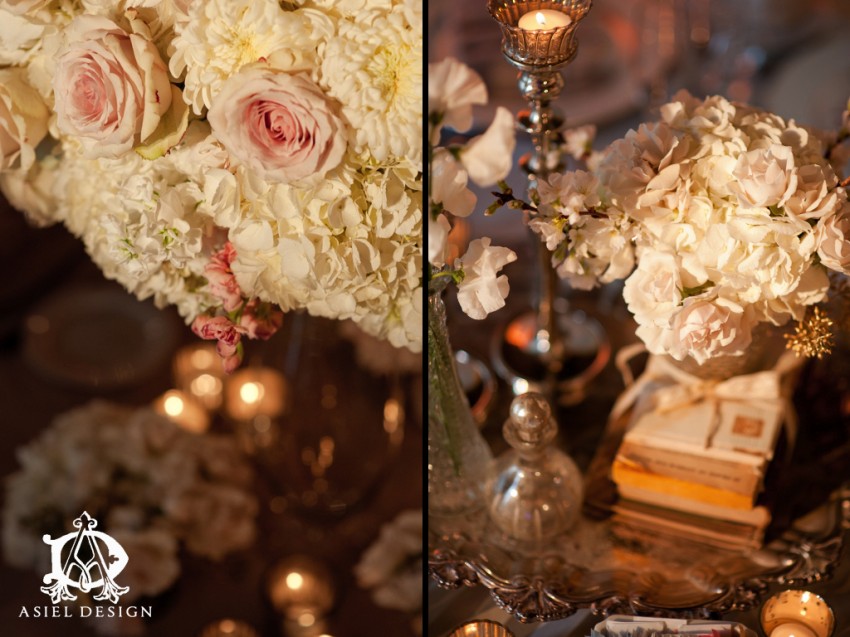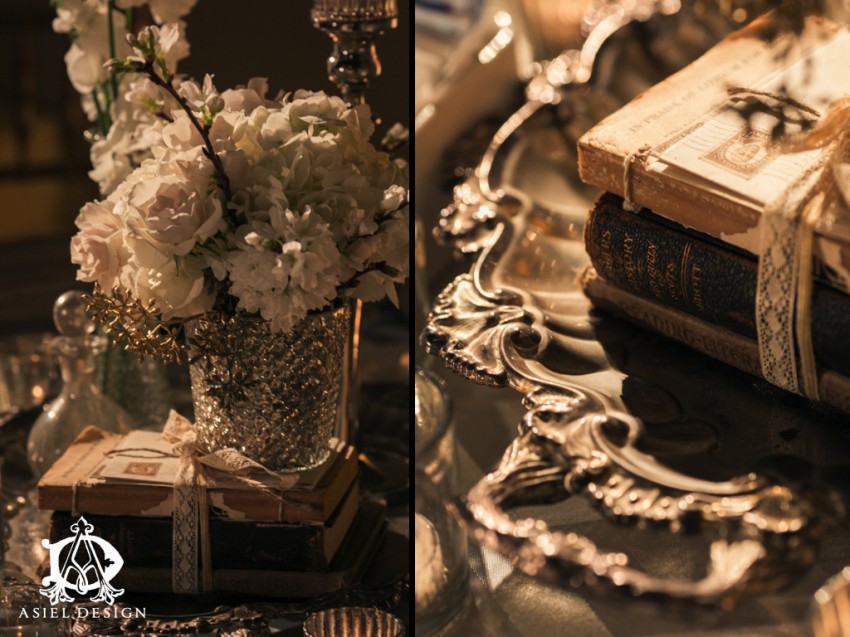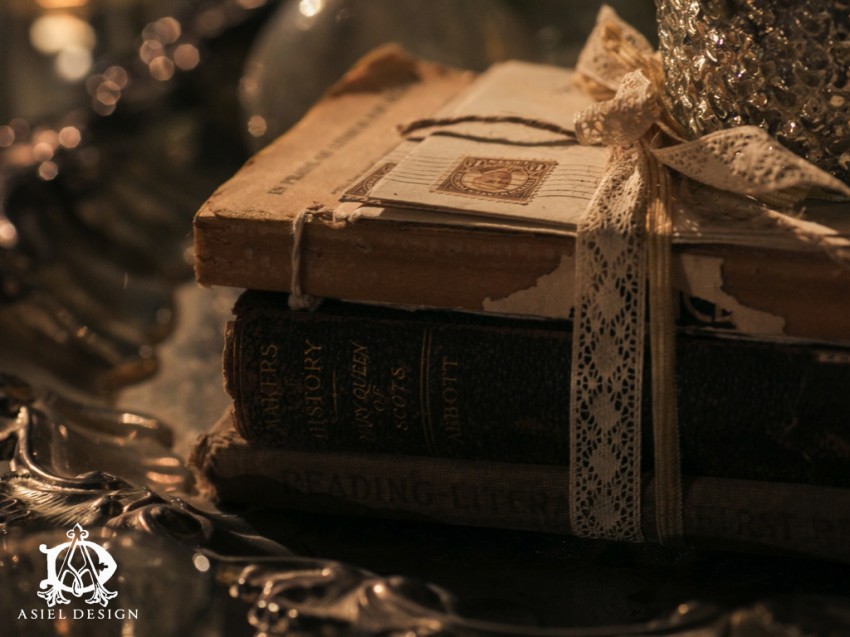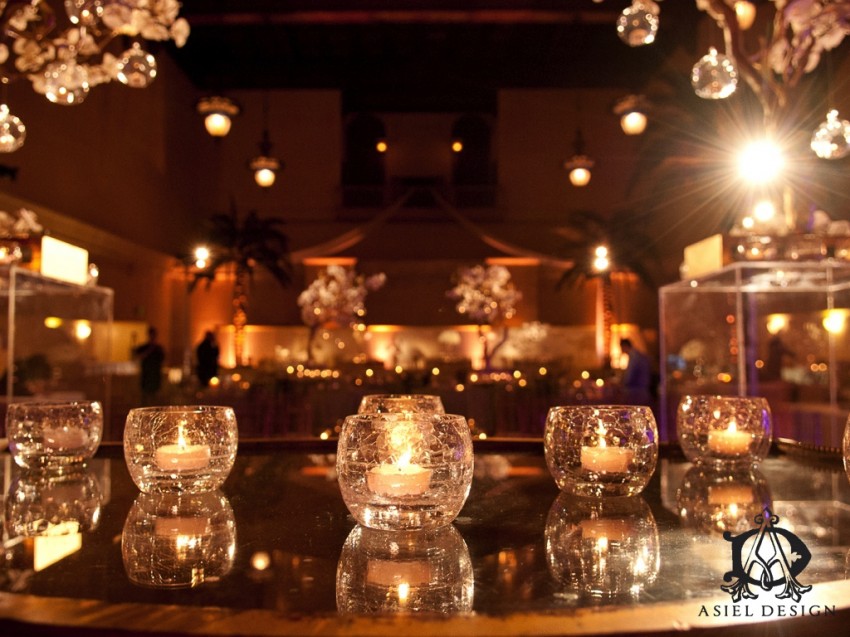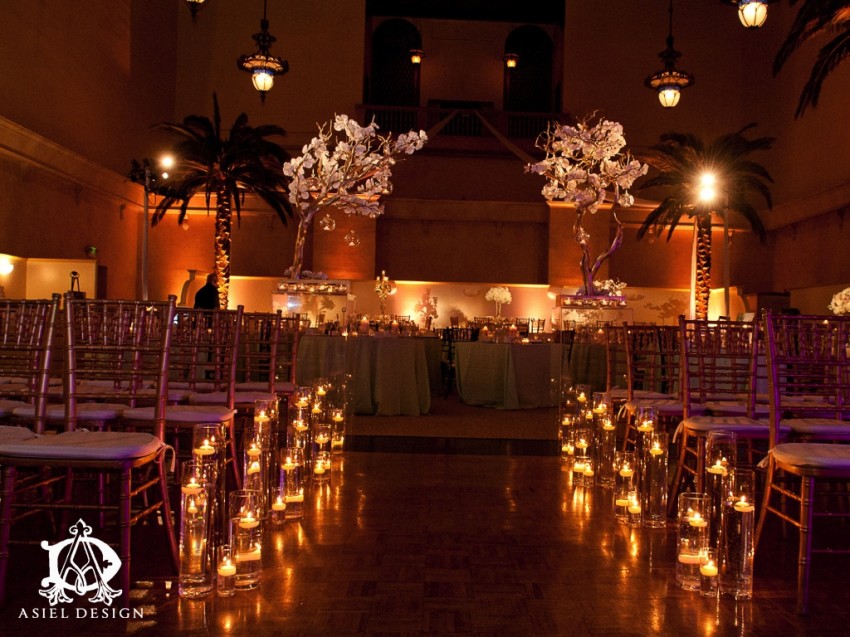 Earlier this year we had the opportunity to do a bridal showcase at the Corinthian Ballroom in San Jose. We had the whole ballroom to play with as we created a ceremony vignette alongside of reception tables and centerpieces. We decided to showcase some of our most popular looks for the 2014 Bridal season. By using our oversized sandblasted Manzanita trees we where able to create drama at the ceremony sight. In addition, candles were used to help embellish a romantic mood as we find that this is the look that most brides and grooms seek.
For our centerpiece décor we decided to showcase styles that's range from vintage to glamour. At first we thought it might be difficult to blend the two looks together but at the end of the day it all flowed together nicely. Our silver Manzanita trees and custom wrought iron Lion Stands offered two designs that had an architectural look to them. These two design elements were a nice contrast to oversized floral centerpieces that we also had in place. One of the centerpieces was made solely from baby's breath while the other was created out off lush flowers that were imported from various parts of the world. Lastly, antique books and puffs of flowers accompanied a low vintage tray. This centerpiece rounded out the vintage look. All of it complimented the Corinthian Ballroom well and looked stunning.
Good design does not happen in a vacuum rather, it takes a village. We had the help of some of our favorite industry professionals to help us set the mood. Julio from JL Imagination did a fabulous job with the lighting, both with creating ambiance and by highlighting our décor. Aaron of AVL Sound Design created custom playlists that kept the brides and grooms enchanted. David from AVR Films caught the emotion with his video and Kim and Nikki Photographers captured the beauty in their pictures.
Jon Asiel
floral and event design | ASIEL DESIGN
Lighting | JL Imagination
DJ | AVL Sound Design
Videography | AVR Films
Photography | Kim and Nikki
Venue | Corinthian Ballroom
You might like: