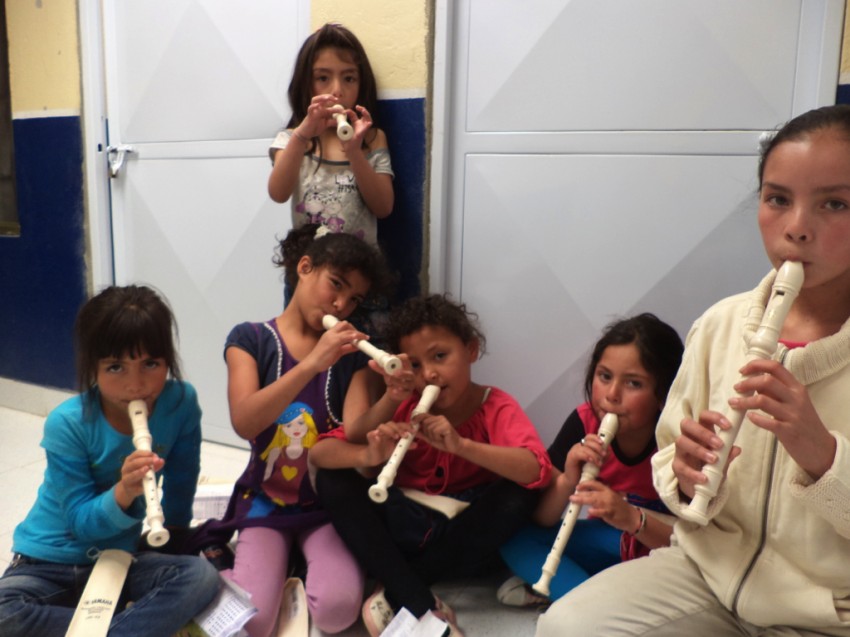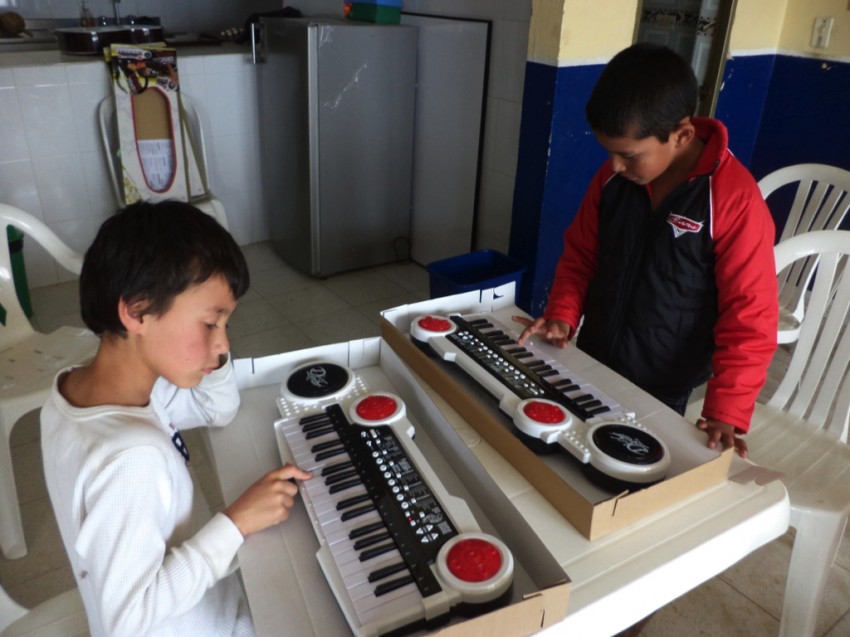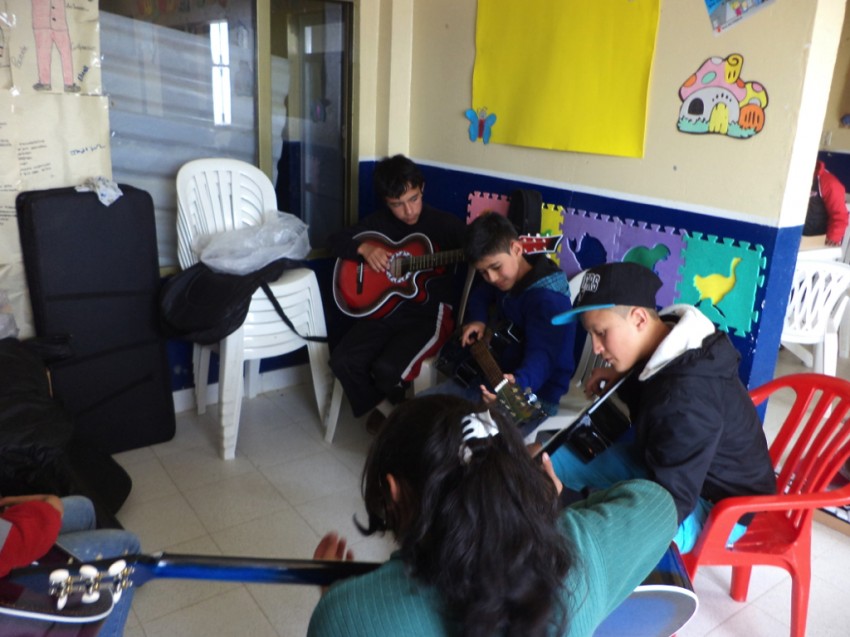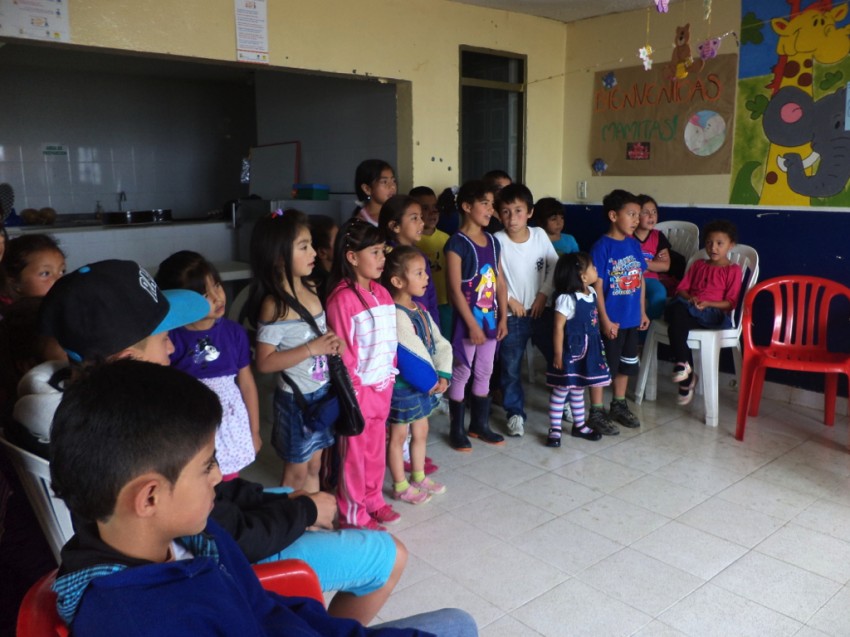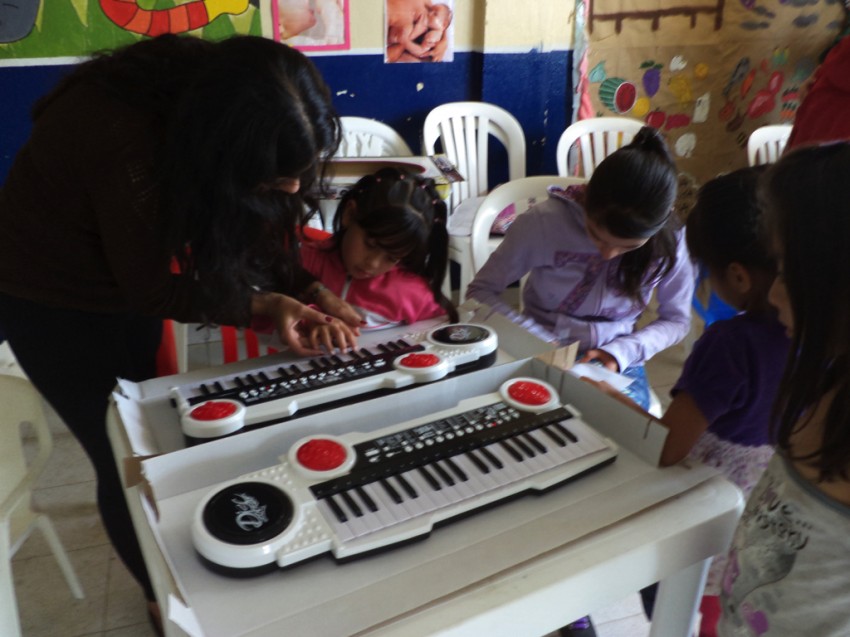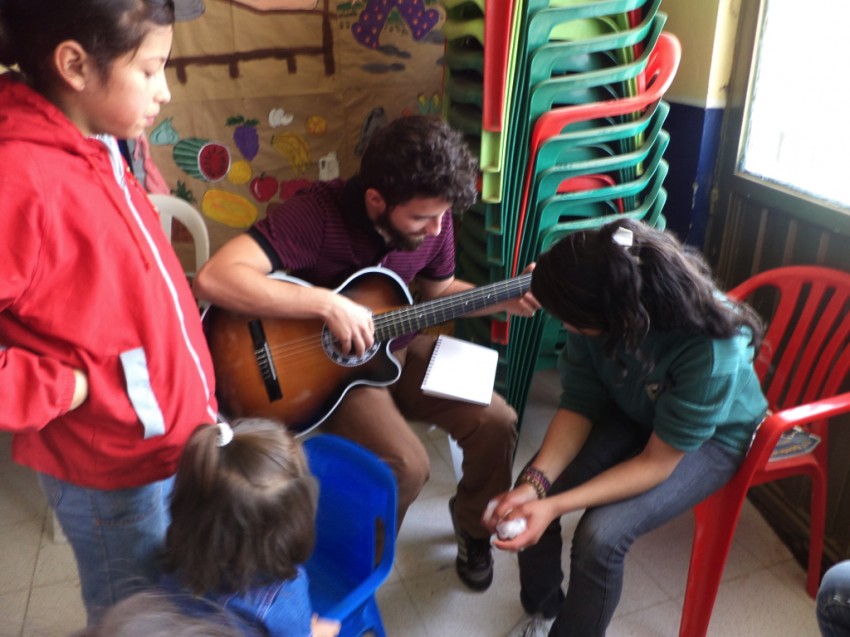 While visiting South America I met a nun named sister Betty who helped extremely poor kids in Colombia. Linnae, my dad, and I where so impressed with what she was doing to help the community that we decided to help her in her efforts. While we were there I asked her what her greatest need was and she instantly answered that she wanted to create a music program for the kids she was helping. The goal was to create a positive distraction for the kids and keep them off the streets and away from the guerillas. (For more on Sister Betty check out this past blog).
I didn't know how we would raise the money for the music program but I knew in my heart that I wanted to raise money and also raise awareness for her efforts. I decided to try and raise money at the Sacred heART event (which was a devotional art show that took place on Good Friday). I reached out to several wineries, alcohol distributions and even restaurants to see if they would donate wine so that we could raise money at the bar. Initially I was hoping to raise one thousand dollars but we ended up raising two thousand. Happy with the results, we sent the money down to South America. Sister Betty was very happy with the donation and promised that the money would be used quickly and in a transparent manner.
I'm happy to say that within one month of raising the funds, the kids now have a music program and instruments. Pictured above are the kids who benefitted from the kind wine donations and donations of those who visited Sacred heART.
A special thanks to the following businesses that donated wine:
Mills Wine Group
Tarragon restaurant (Sunnyvale)
The Estate group
Guglielmo Winery
Beets Hospitality (Casa Real and Palm Event Center)
Grapevine and Your Pour Cocktail Catering Company (Willow Glen)
Please patron these businesses as they are local and the people who work there have big hearts!
Jon Asiel
You might like: