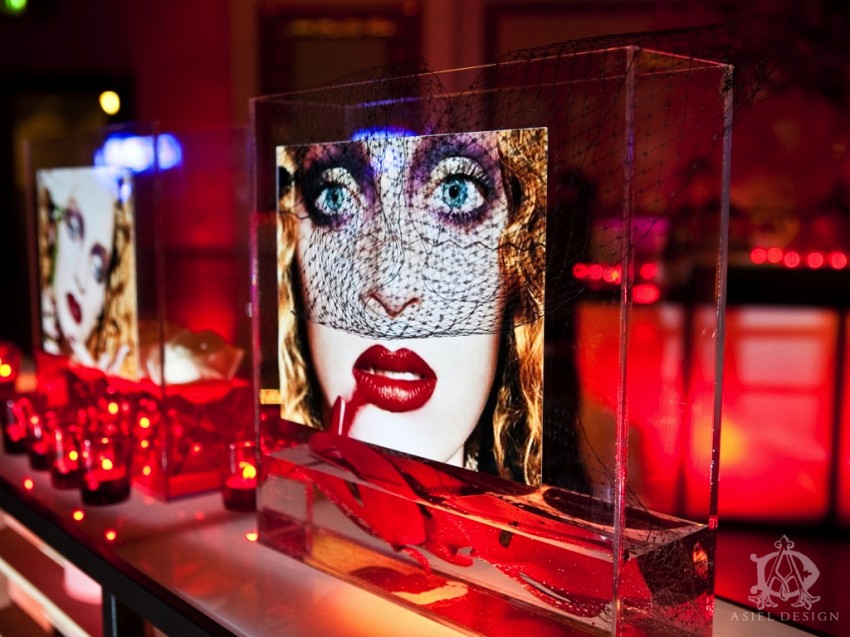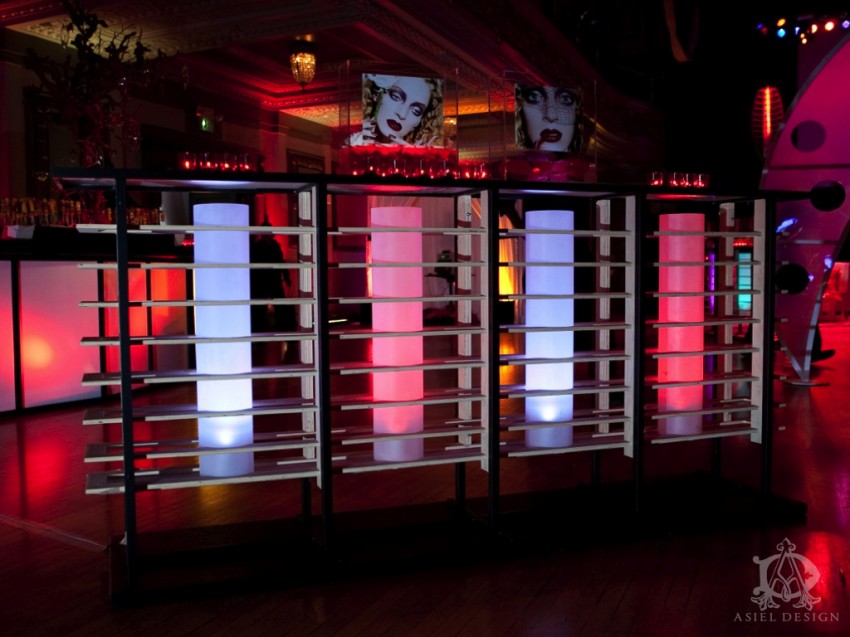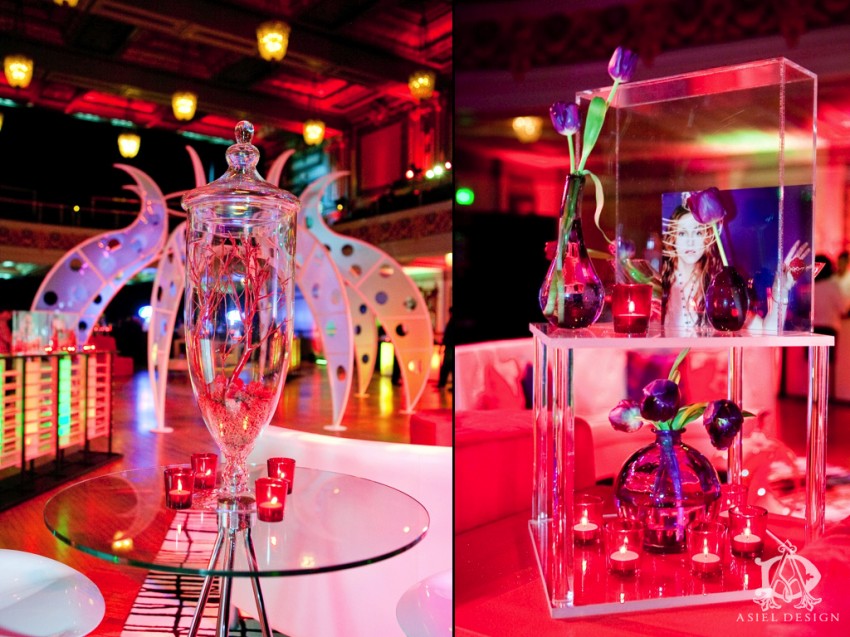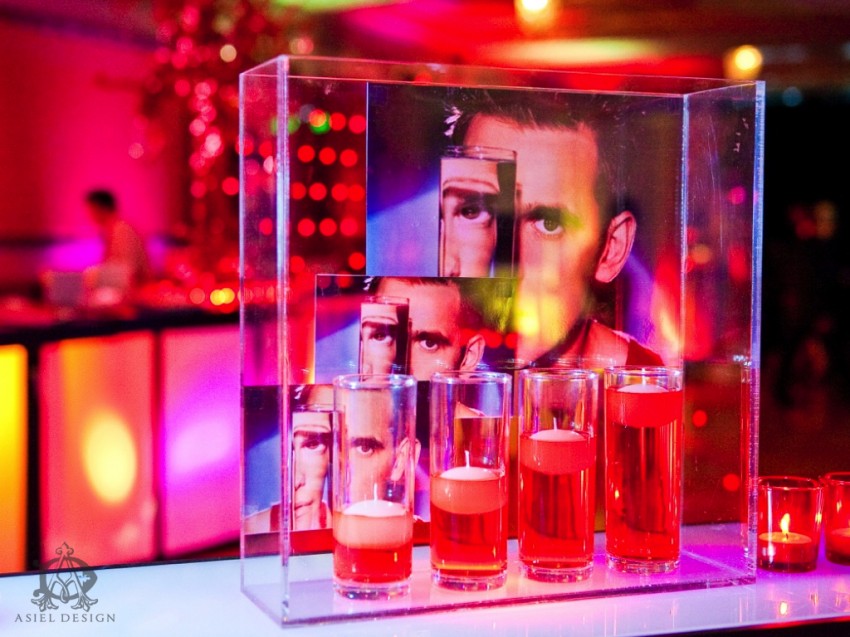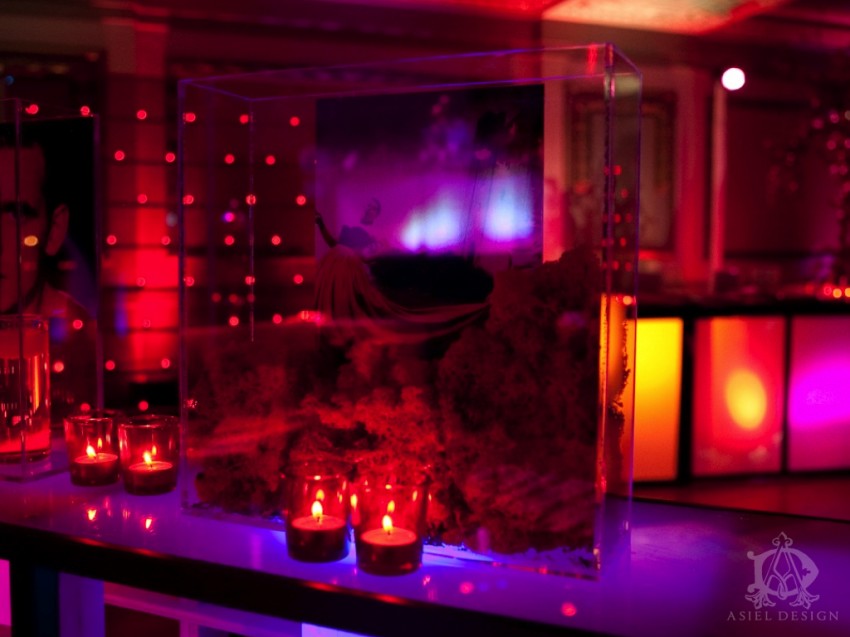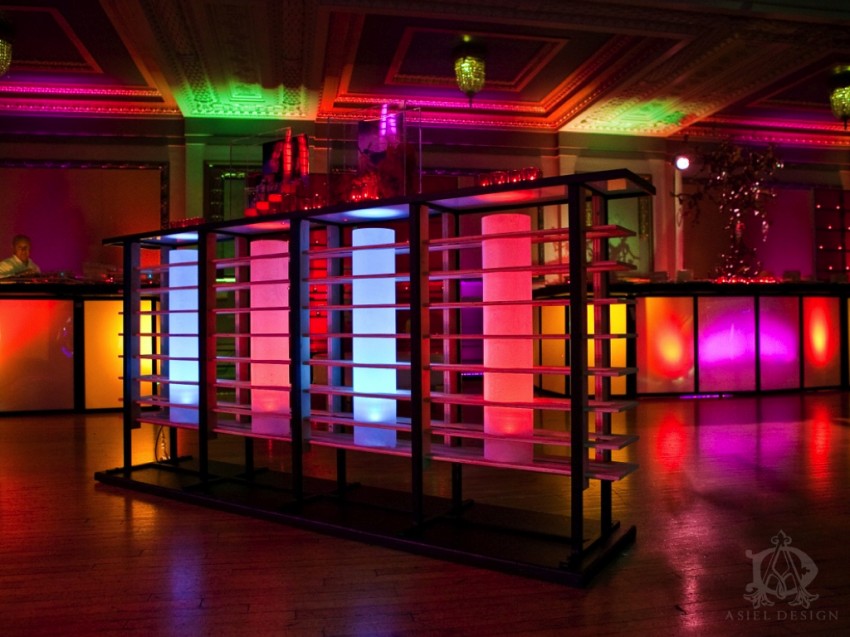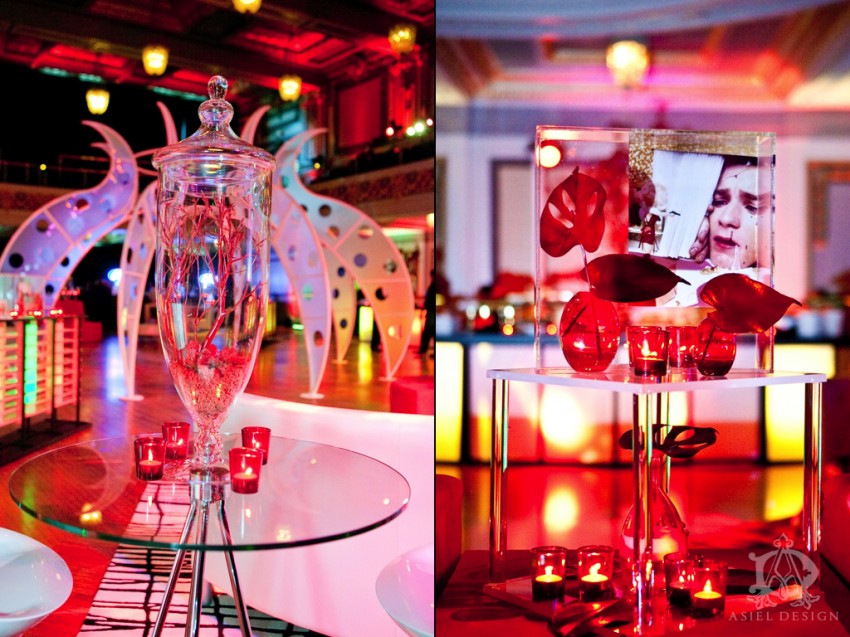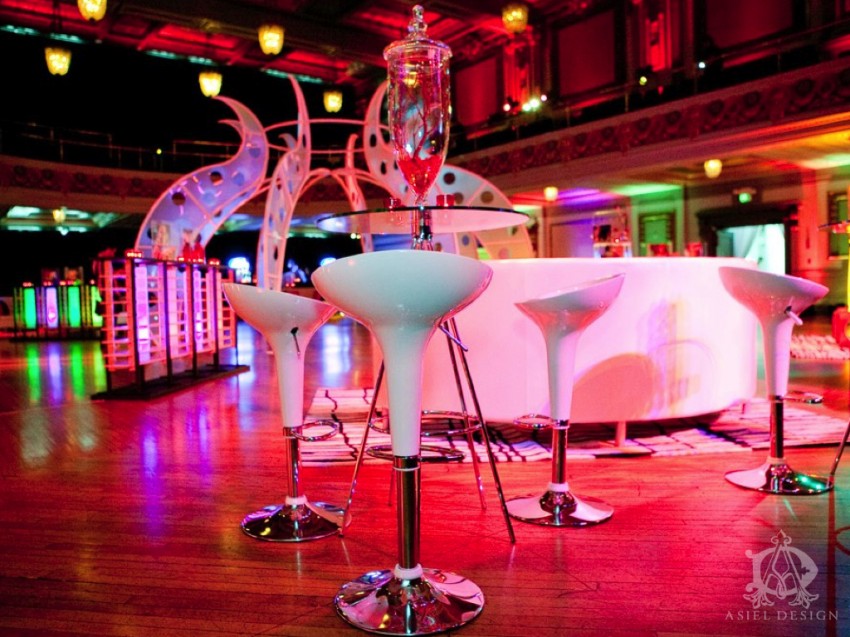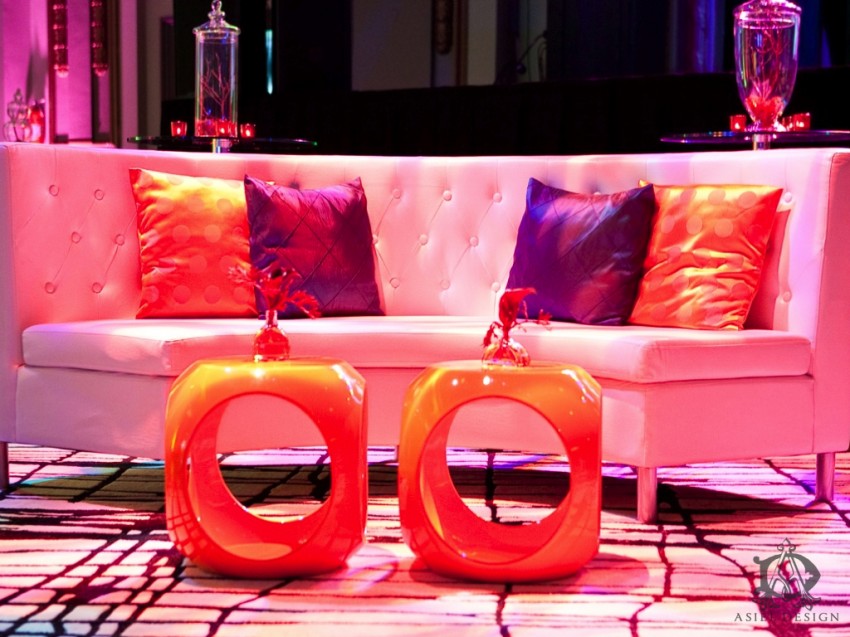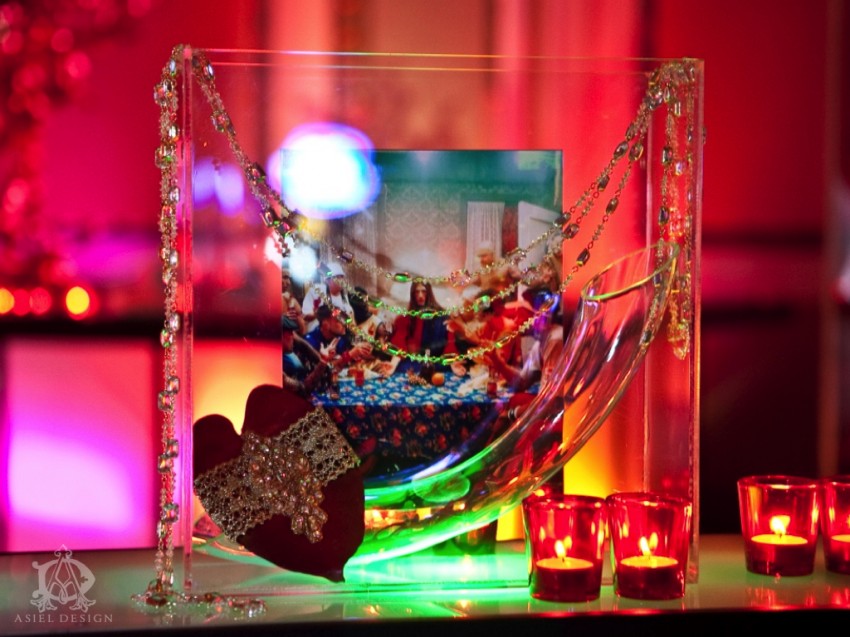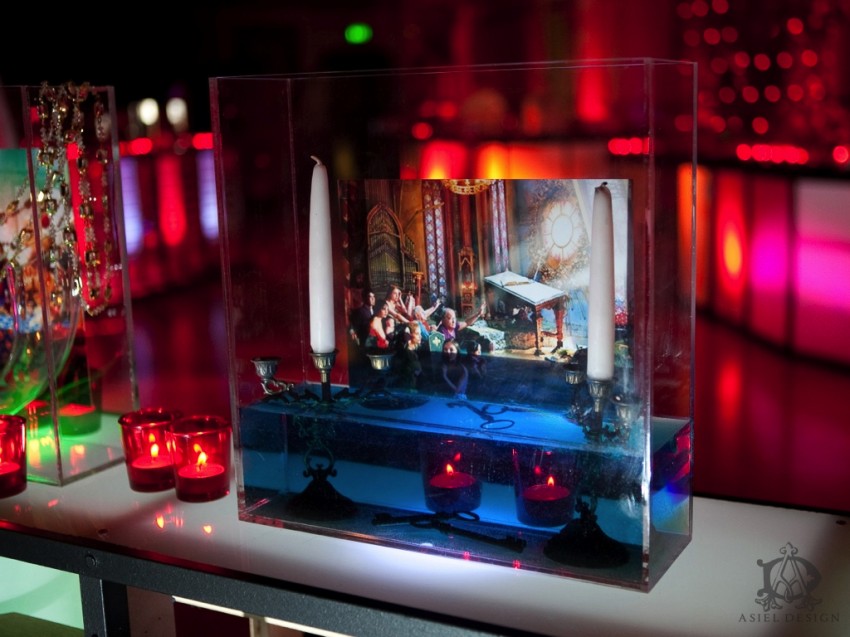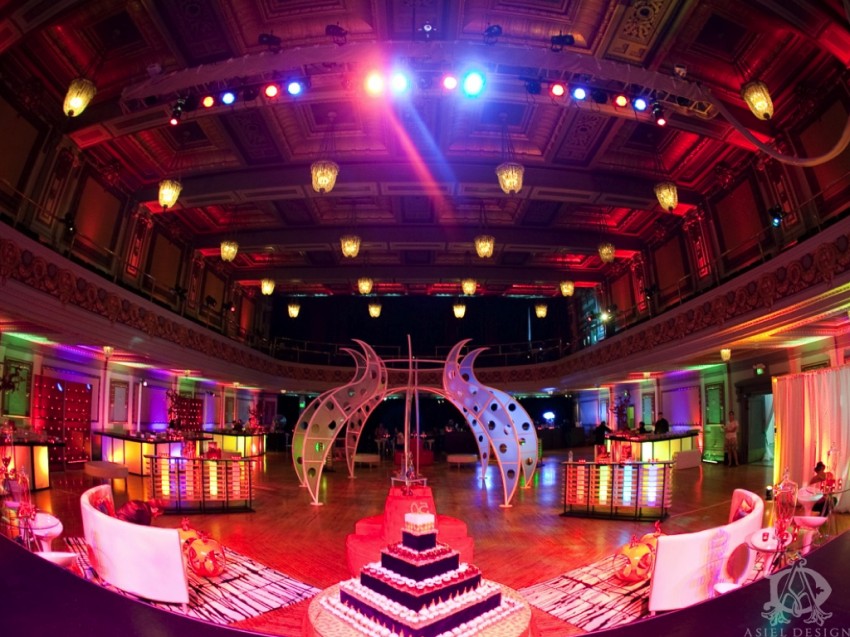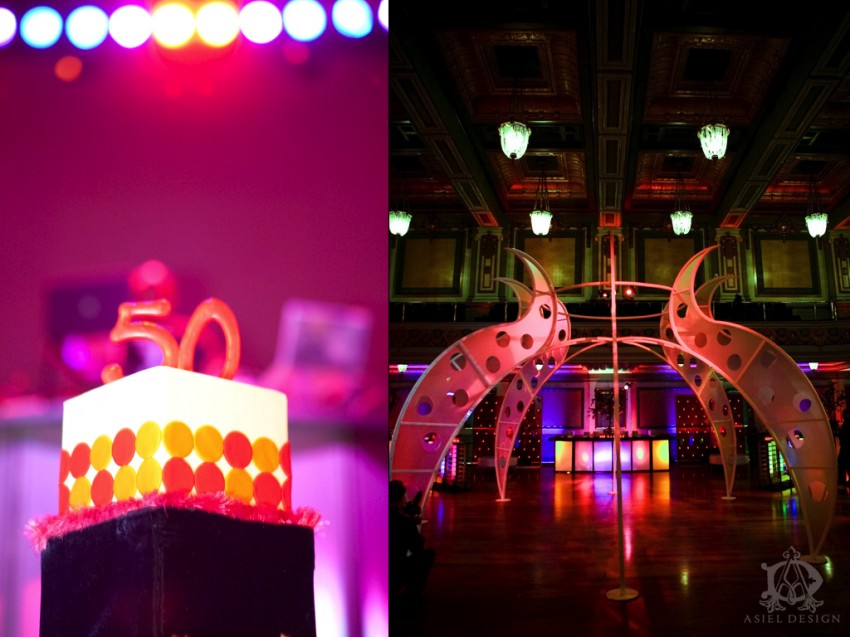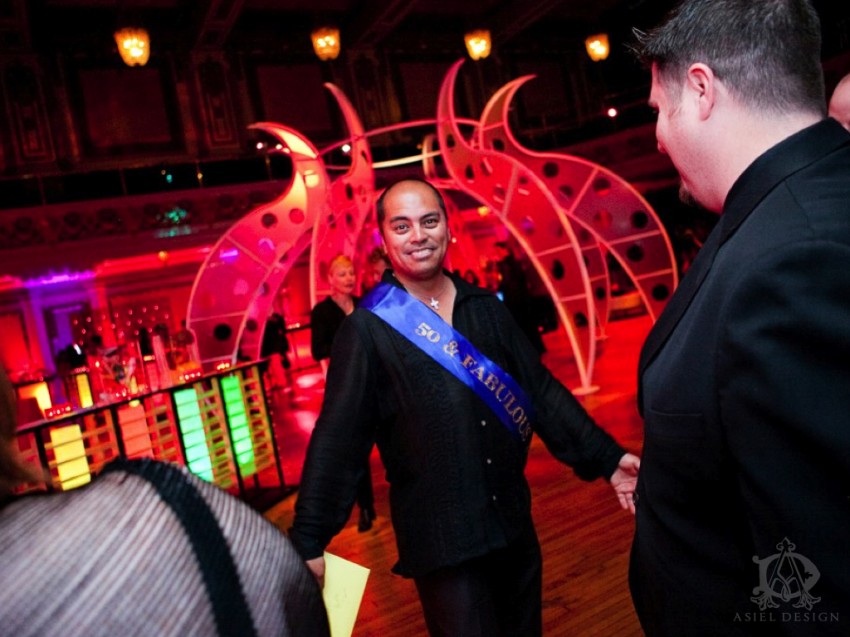 Wow, it's almost been 5 years since we did this party for Duncan Reyes' 50th birthday. Now that he is turning 55, I thought that this would be a great time to look back and remember this fabulous celebration. When talking to Duncan about his party, I kept hearing that he wanted lots of color. Like a flame in a candle that turns from red to blue and yellow, Duncan wanted a lot of color in his event. I imagine that his vision was to create a party that would coincide with his vibrant personality.
When working on this event we had a lot of freedom to create whatever we were inspired to do. At the time Linnae and I were enthralled in the art of David LaChapelle. David is an eccentric artist who photographs celebrities in outrageous sets that he creates. We let his photographs be the centerpiece of this party. Having various artistic installations featuring different images created a buzz amongst the guests as they went from vignette to vignette to see what we created. I look back on this event with fondness because it was one of the first events that we heavily incorporated art into our design but as many of you know it certainty was not the last.
Duncan's 50th birthday was a lot fun. It was a great time to celebrate Duncan's life and to get together with industry friends and to not work but party instead. As Duncan turns 55, I wish him a happy birthday and look forward to the next time that we are all together again!
Jon Asiel
floral and event design | ASIEL DESIGN
event design | Duncan Reyes Events by Design
lighting | Enhanced Lighting
rentals | Hartmann Studios
venue | Regency Ballroom
You might like: