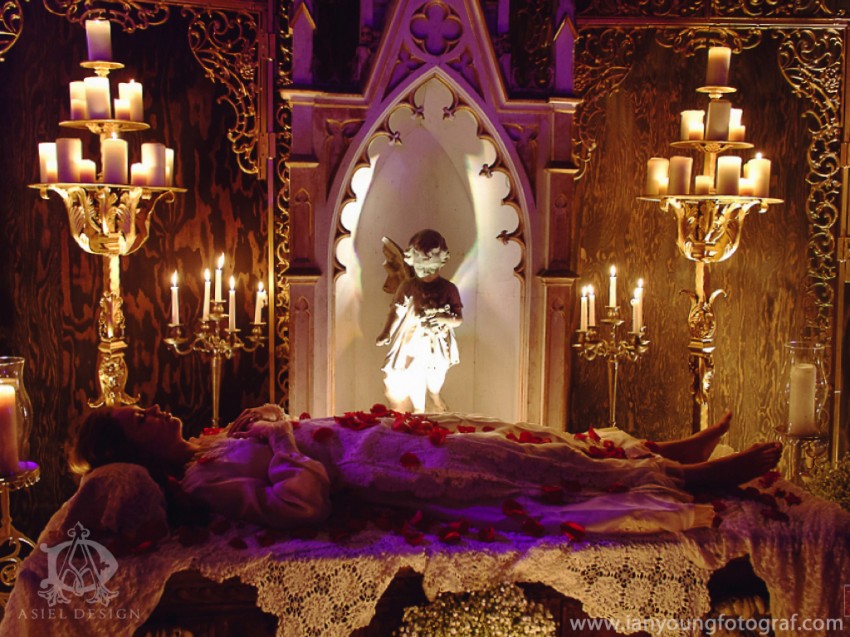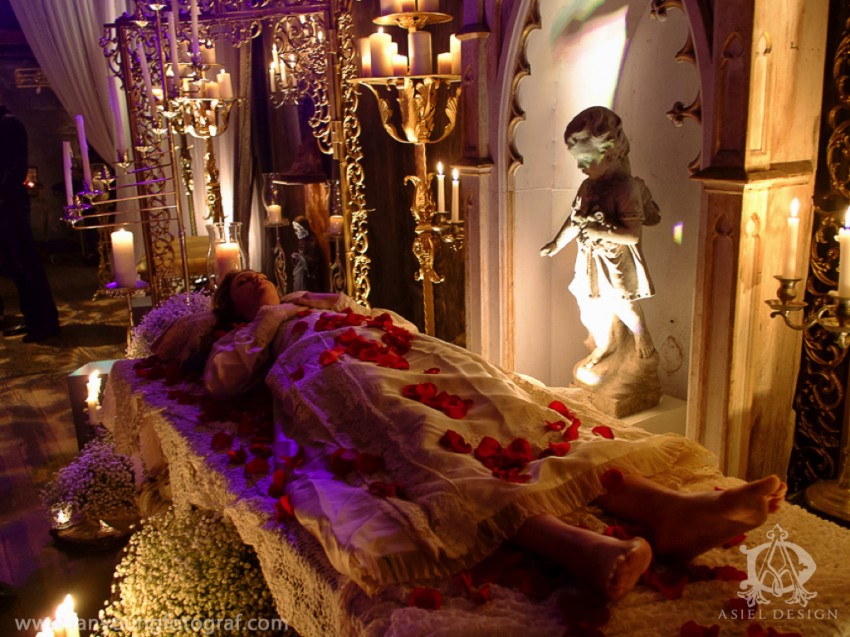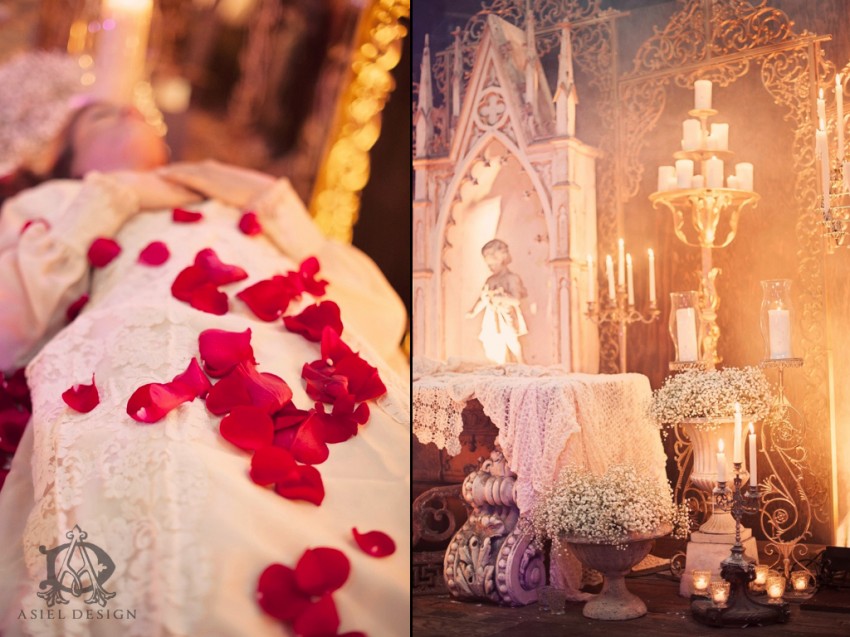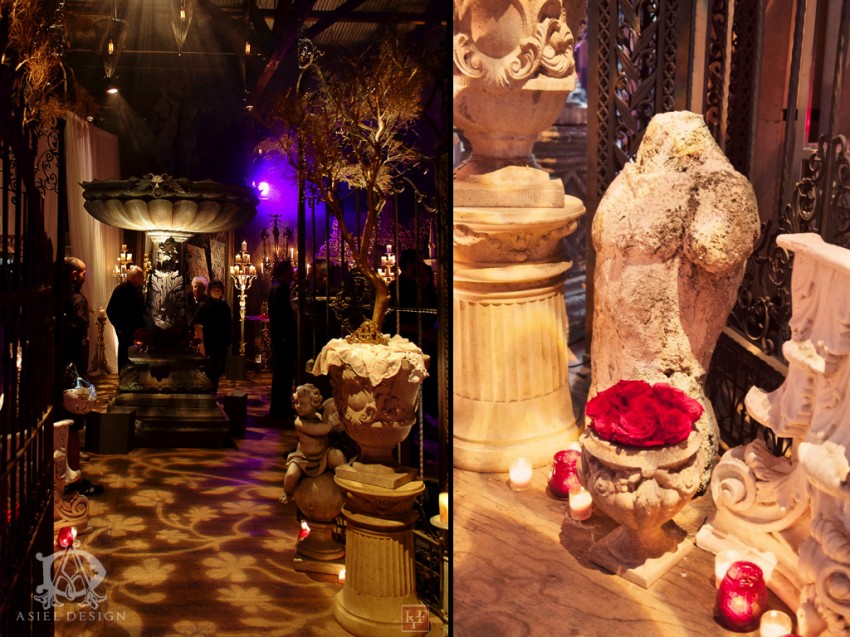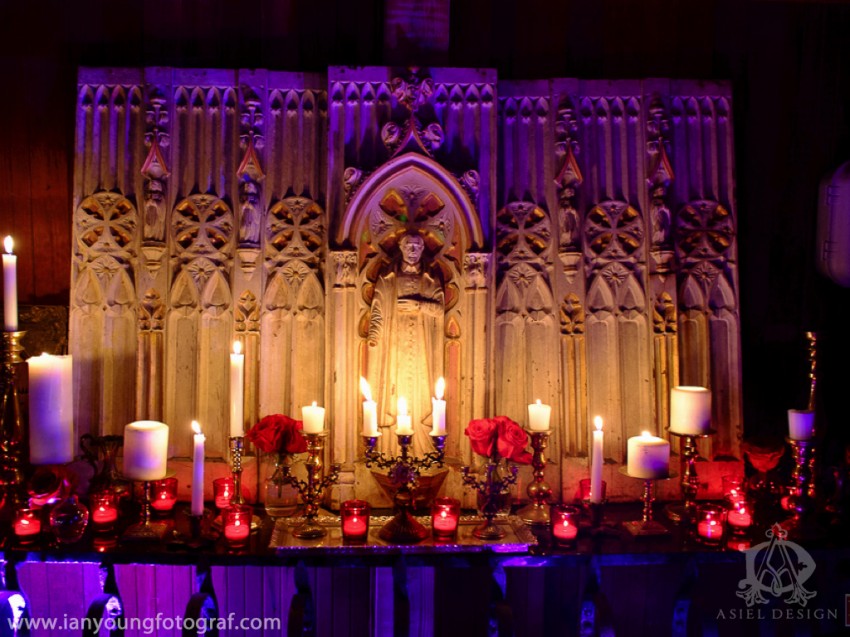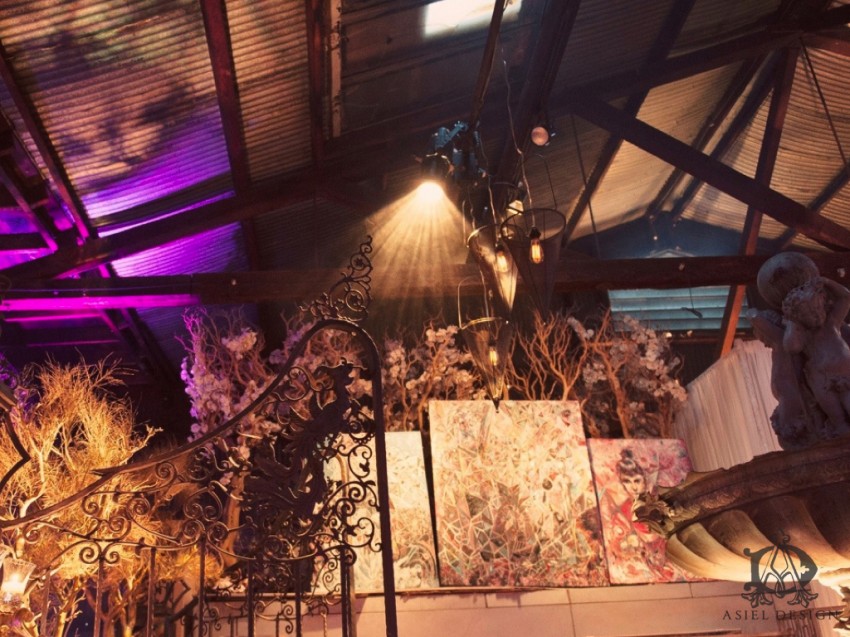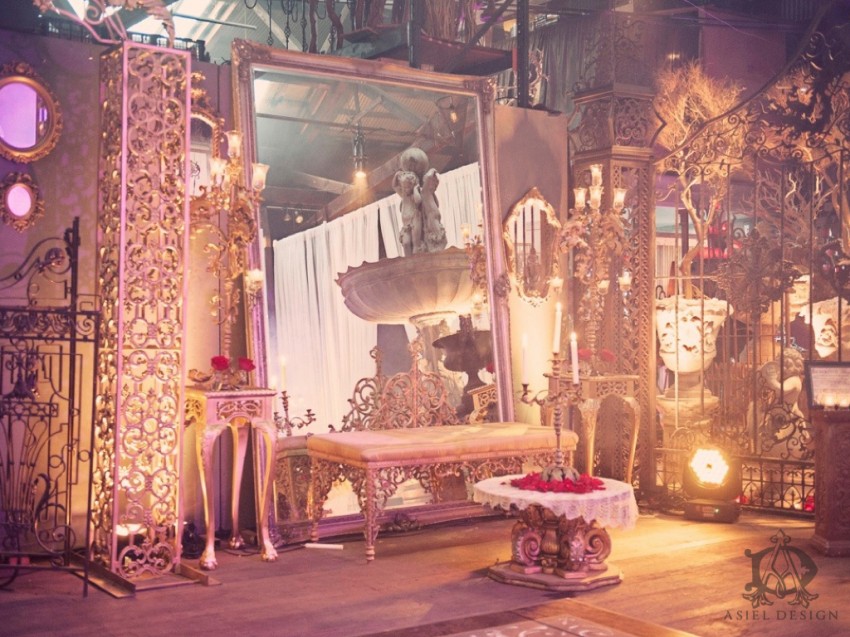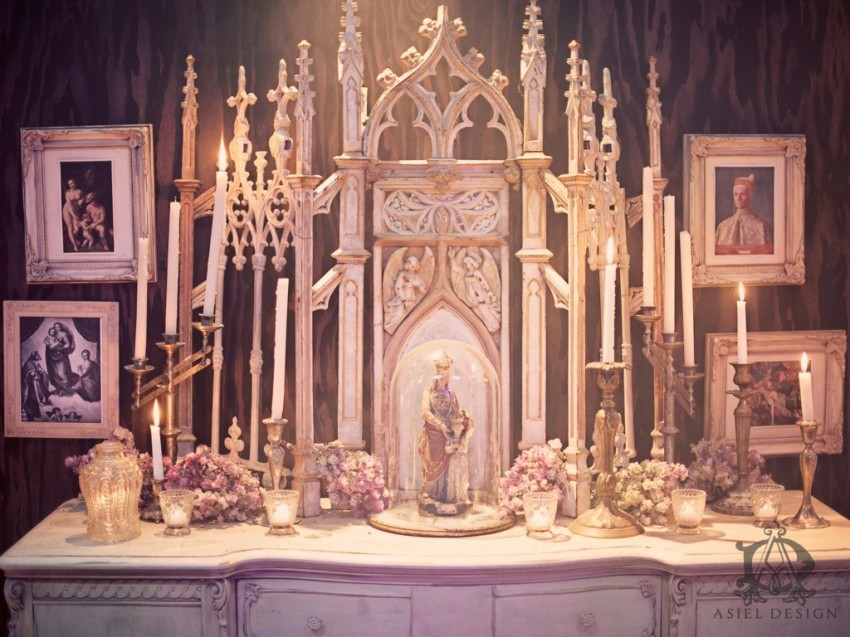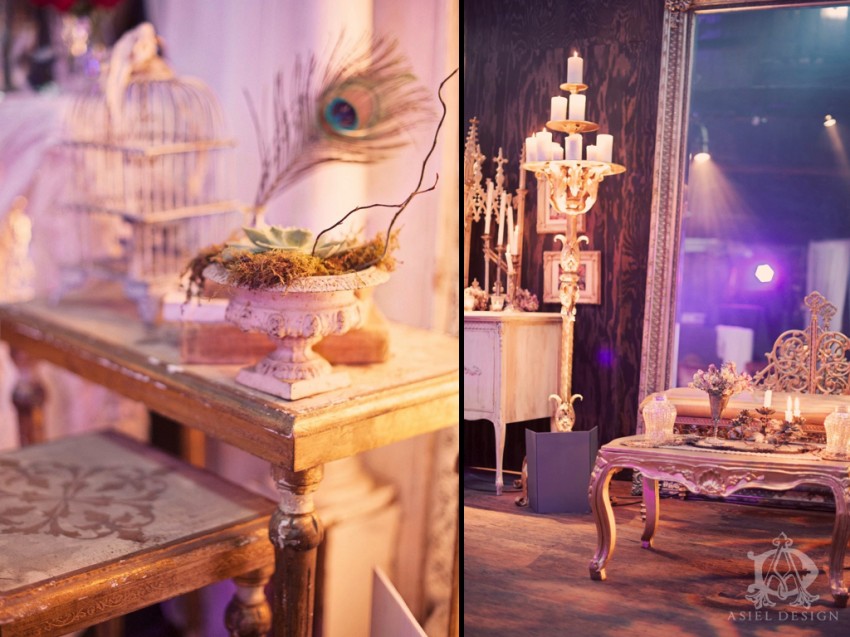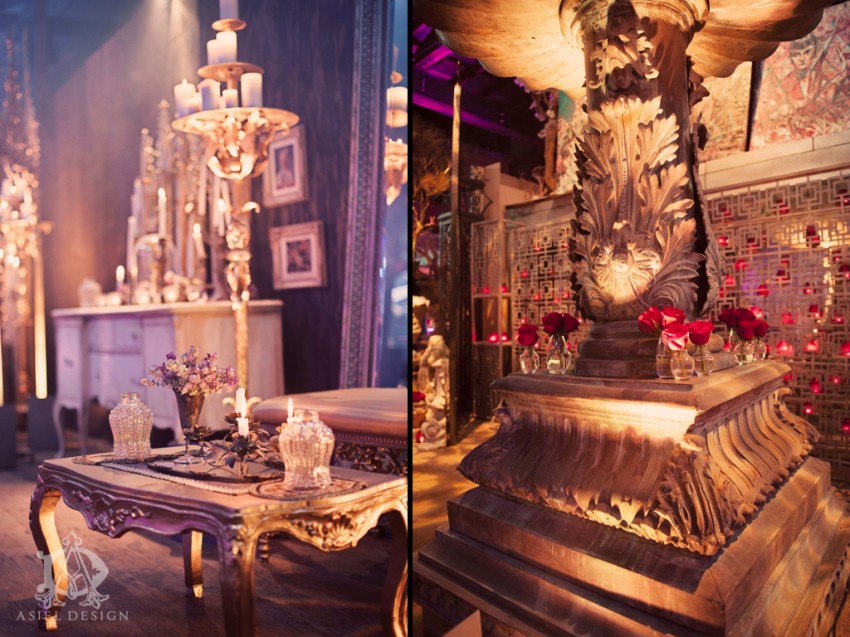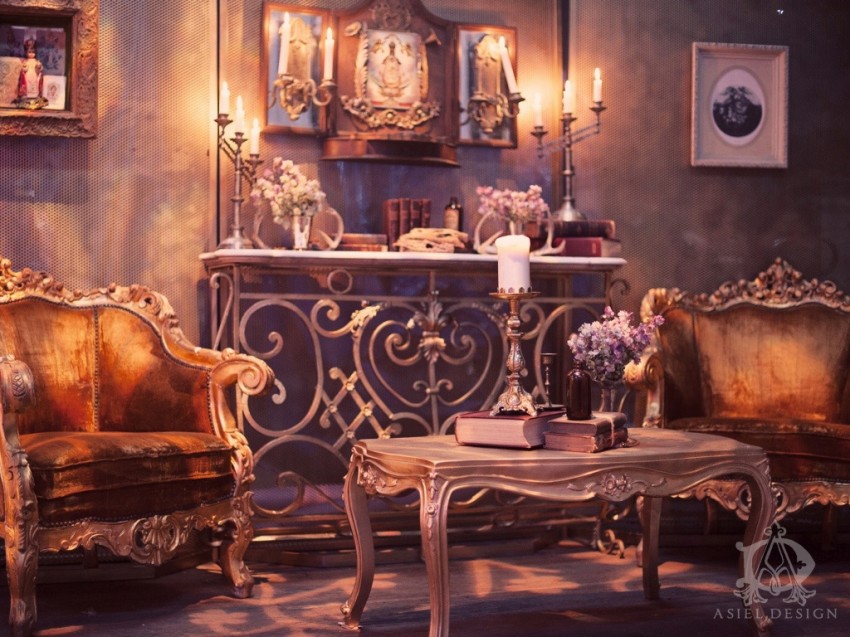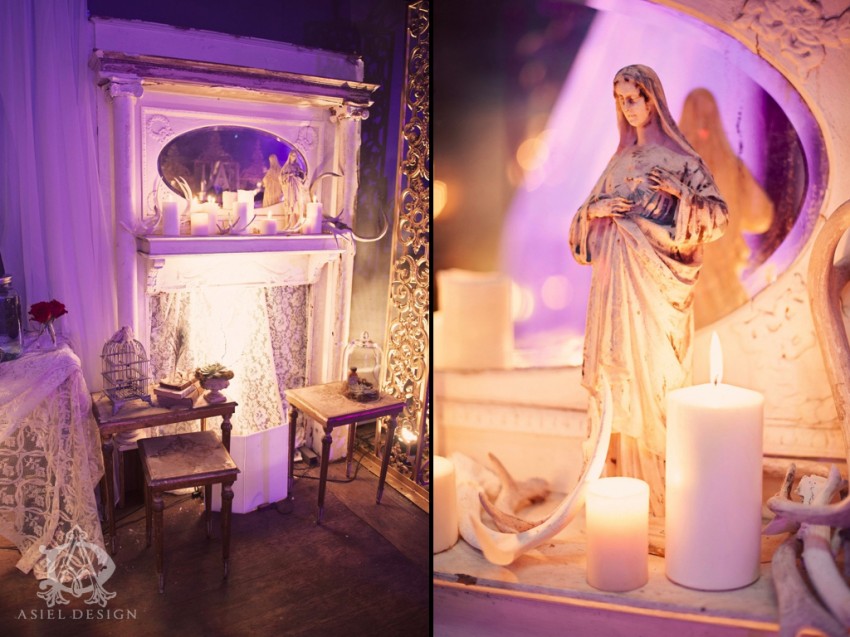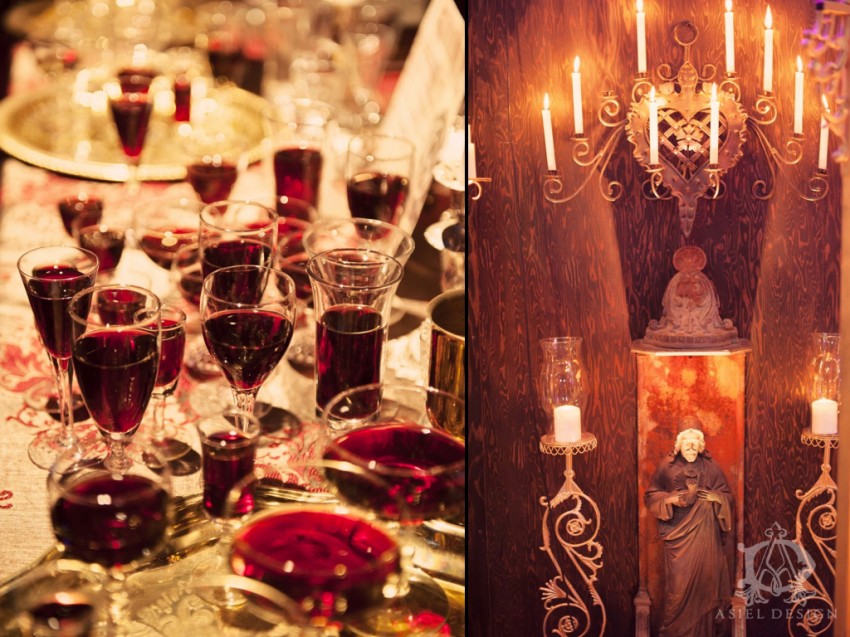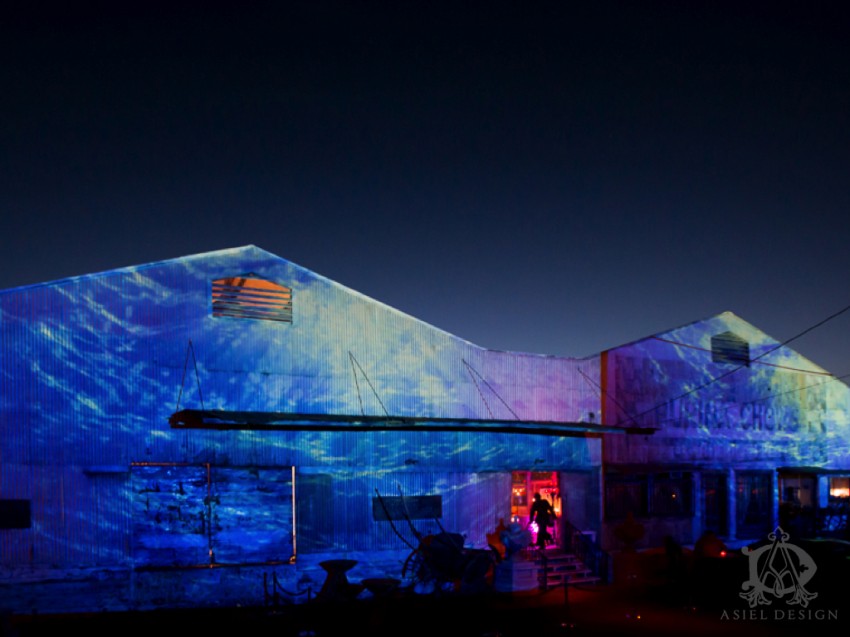 Sacred heART was what I call a "devotional art show". It was not a typical art show where you only go and look at things, rather my goal was to have my guests experience art and the thought behind it. This show was held on Good Friday and the theme was that of Catholic or Christian art. Drew Clark and I invited some of my favorite artists to come and display pieces that were especially made for the show. Today's blog focuses on one art installation in particular and the overall décor but next week's blog will focus more on the artists and art that was created for the show.
The installation pictured above was called "Death" and was one of the more provocative displays at the Sacred heART. It was my vision to have an altar like scene set in the middle of the space and then to have a girl lay there as if she were dead. The idea was to get people in touch with what death looks like and what it feels like to stare at a person whose life here on earth was no longer before them. The reason I created this installation is as follows;
At funerals we get so much clarity into what's really important in life. It is in these times that we slow down enough to realize that busyness clouds our minds and keeps us from loving more and going after our dreams. This installation was set in the middle of the space to remind us what lessons that death may have to offer us.
The rest of the space was set as if we were in ancient church ruins amongst hundreds of candles. I had a fabulous team to help me create this vision. John Woods from Enhanced Lighting was instrumental in creating the sacred space with his lighting "know how" and passion to do something creative. Aaron from AVL Sound Design created the mood with a sound design that spanned centuries and kept with the theme of the night. Linnae Asiel and Tulio Flores were phenomenal at stylizing the space with hundreds of details and eye candy in every crevice of the warehouse. And as you could see from the images above, Ashley Maxwell Photography and Ian Young Photography were instrumental in capturing the feeling of the night for all of us to experience. In the end, it took a village to pull this unique event off but we did it.
We had over 400 guests come through our warehouse doors that night and Sacred heART was the talk of San Jose. We were also able to raise enough money to start a music program for at-risk kids in Colombia. (More on that here).
Be sure to check back next week for the second night of Sacred heART and check back next year as we look to make Sacred heART an annual event.
Jonathan Asiel
event design and production | ASIEL DESIGN
art direction and art installation | Jonathan Gomez
floral and event stylizing | Linnae Asiel and Tulio Flores
lighting, projections and fabric drape | Enhanced Lighting
Music | AVL Sound Design
Photography | Ashley Maxwell unless otherwise noted by Ian Young Photography
Hors d'oeurvre and staffing | Thomas John Events
art curation | Drew Clark
Chromatic coffee
Archival photo booth
venue | ASIEL DESIGN warehouse
You might like: