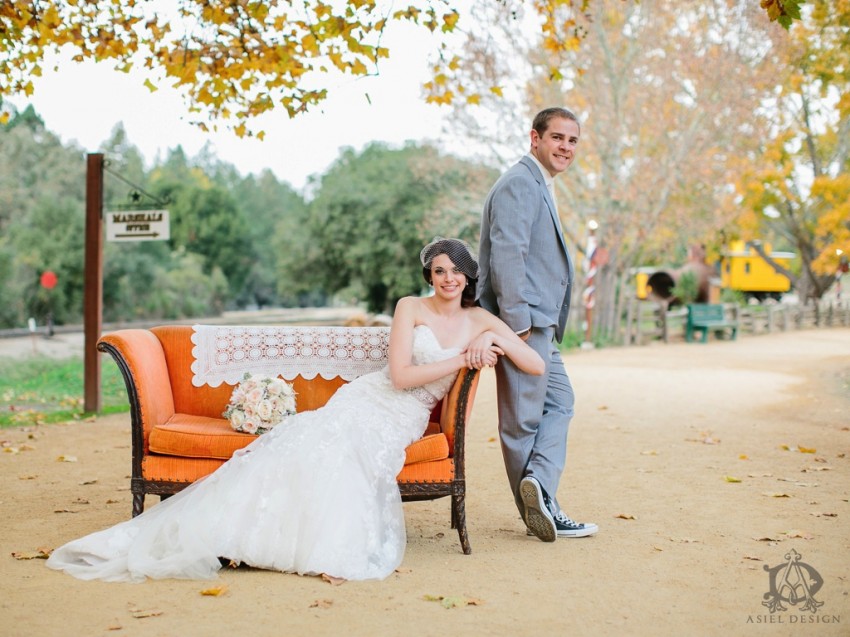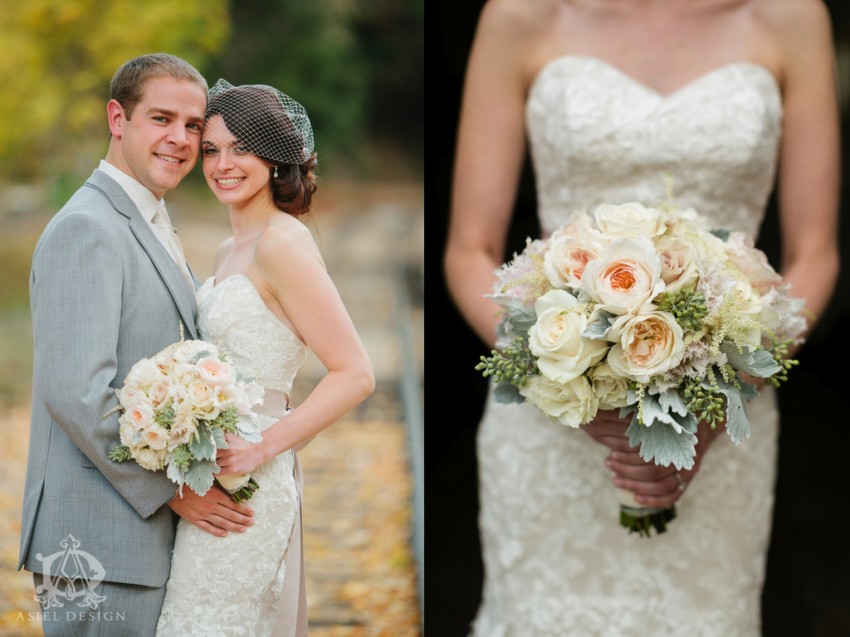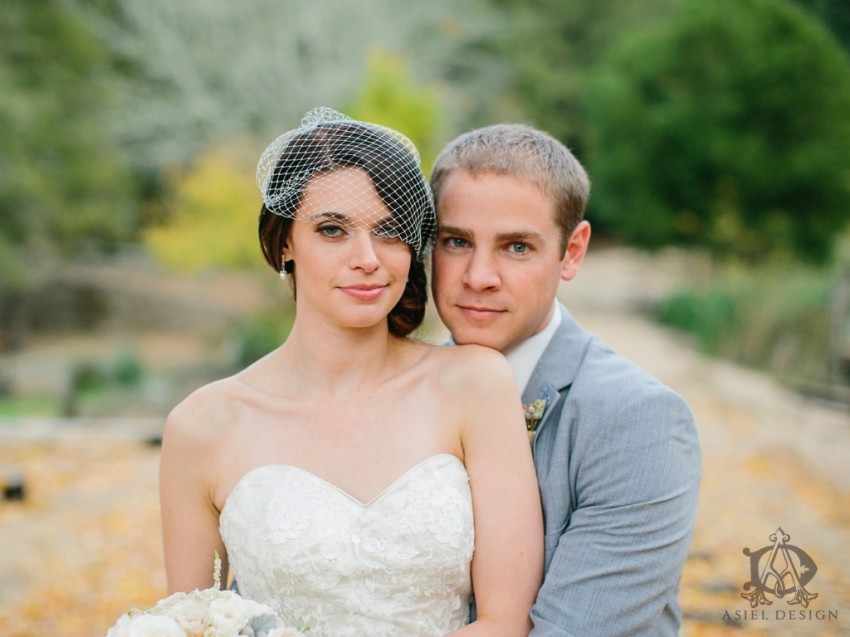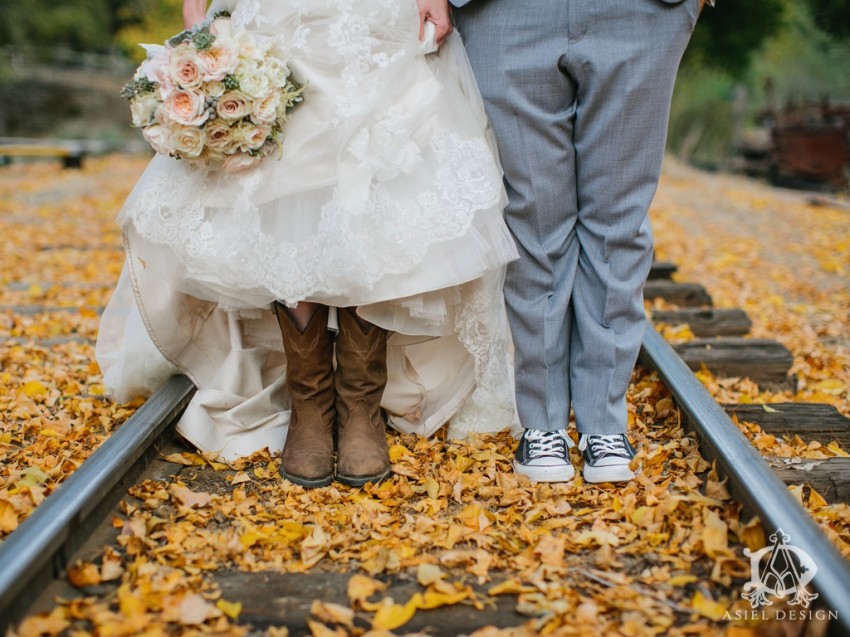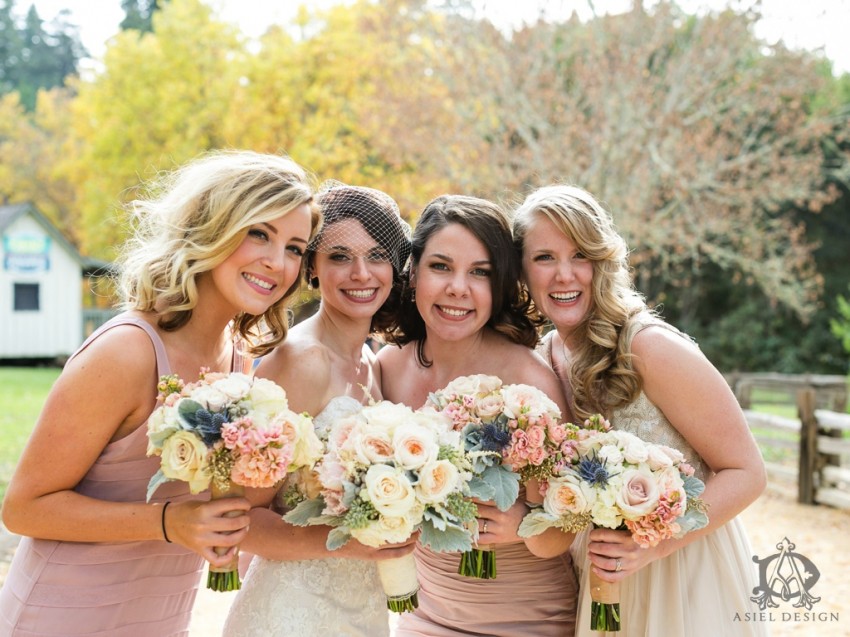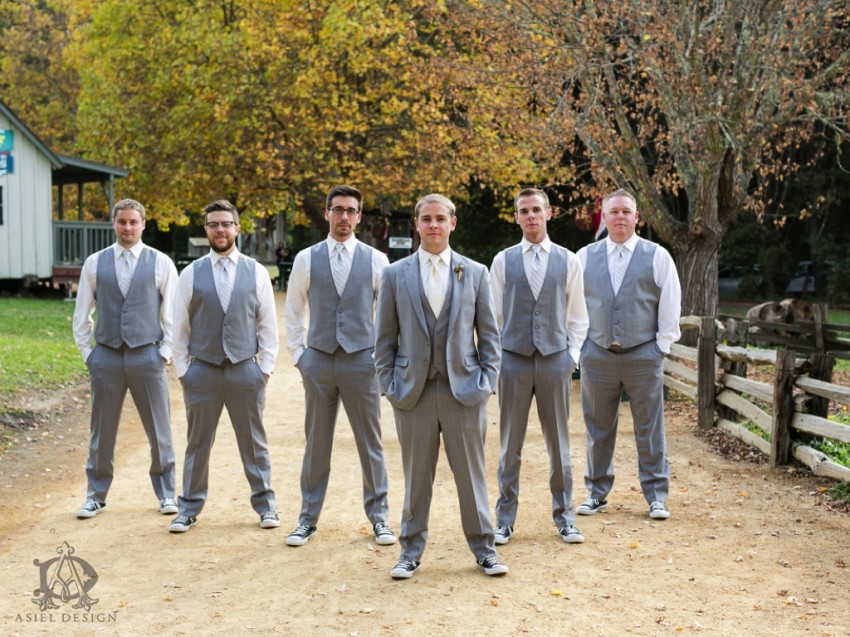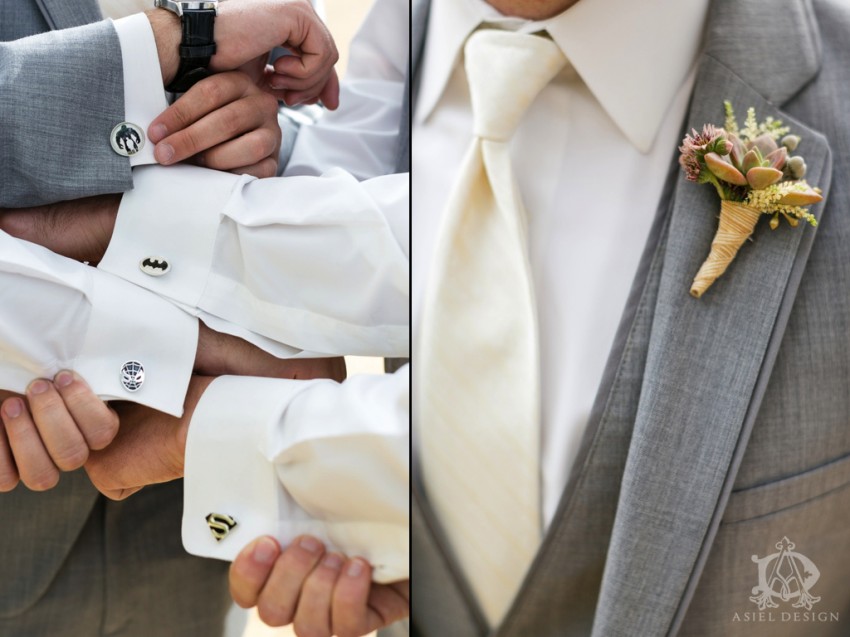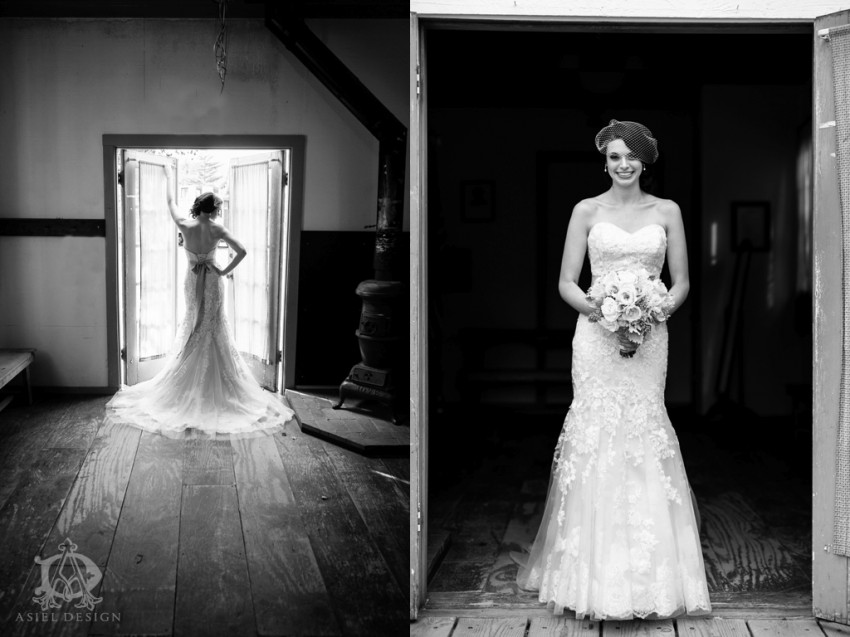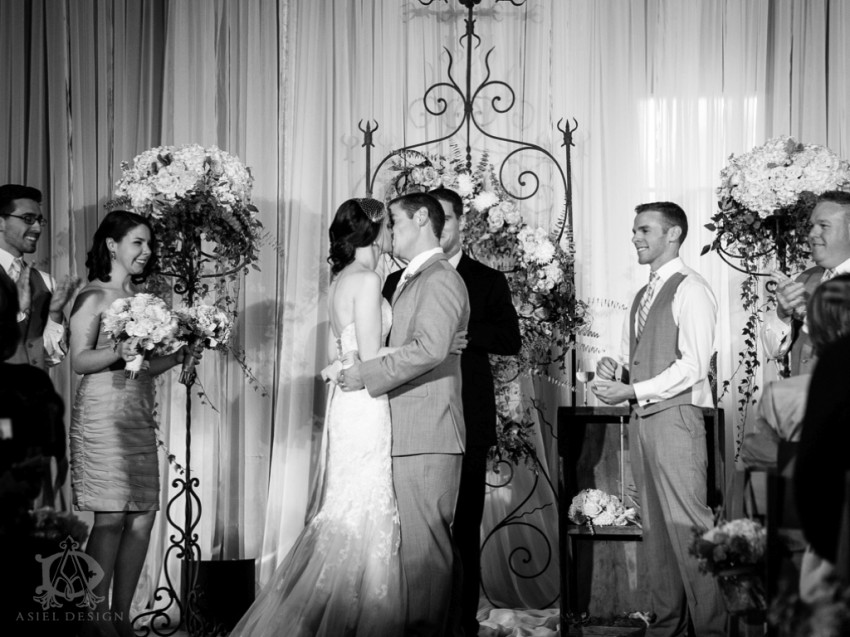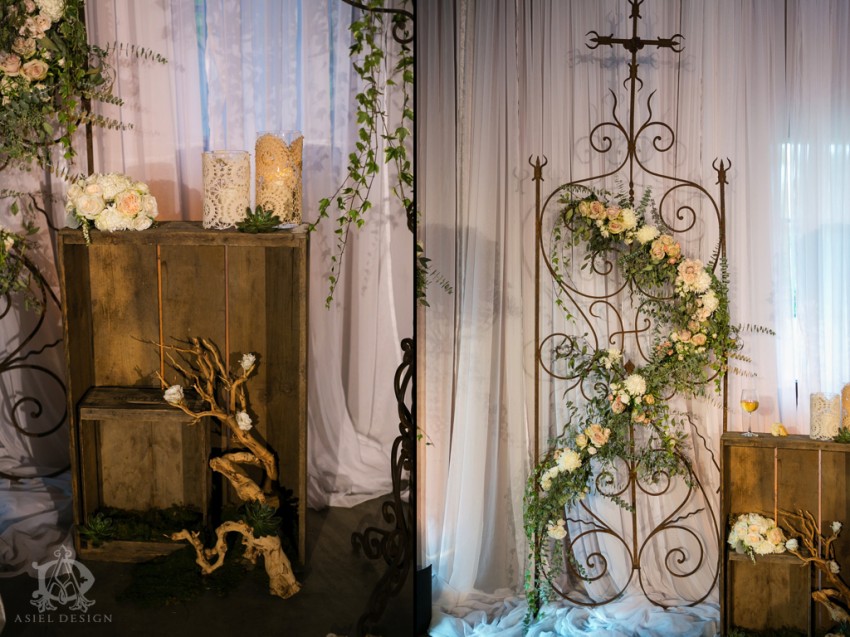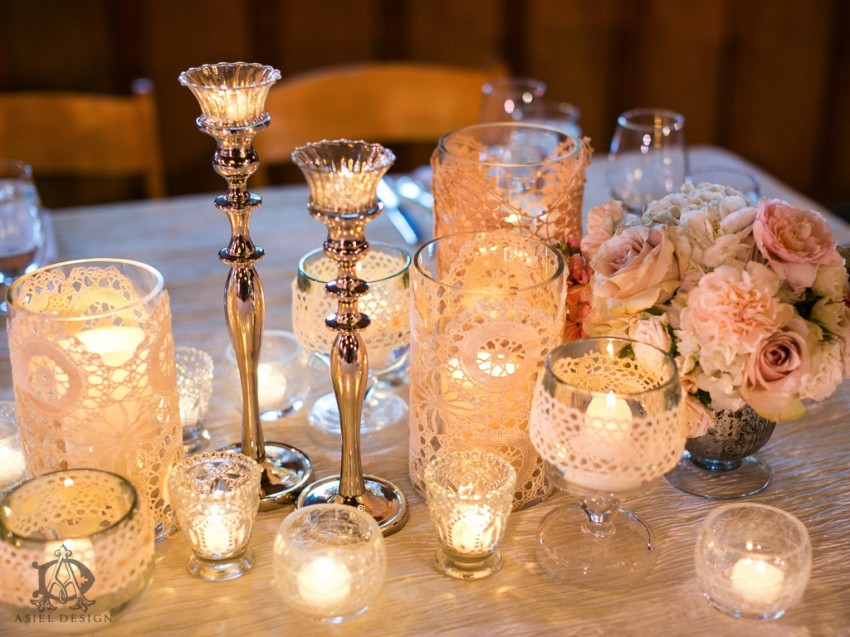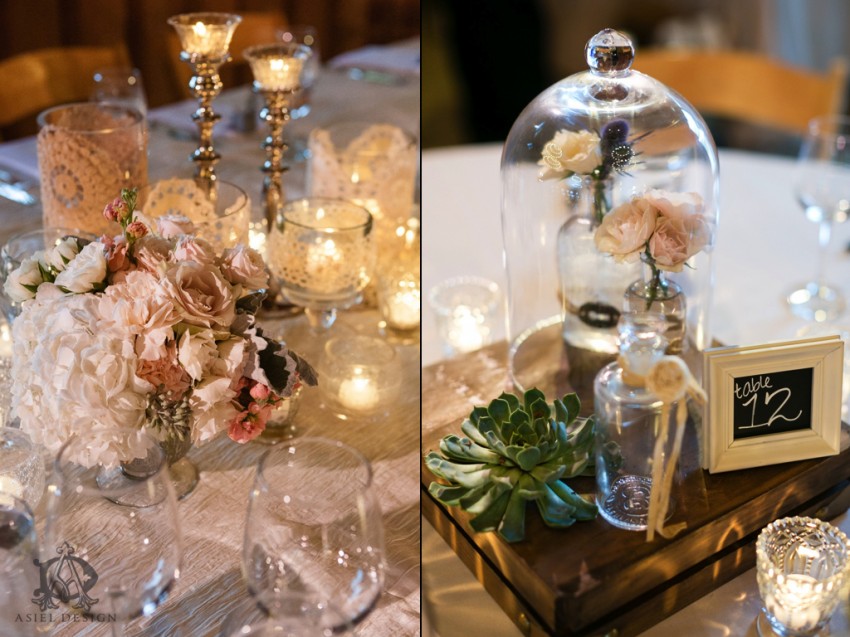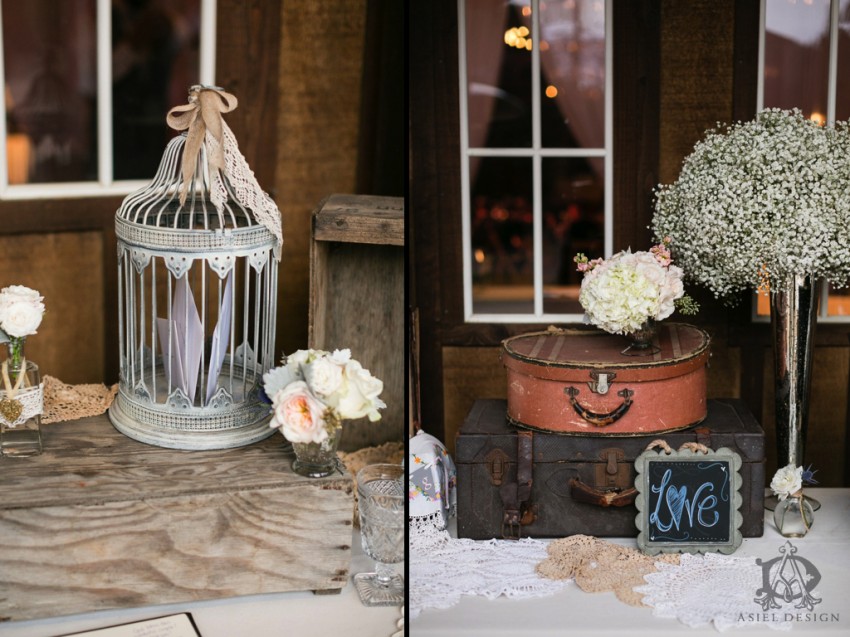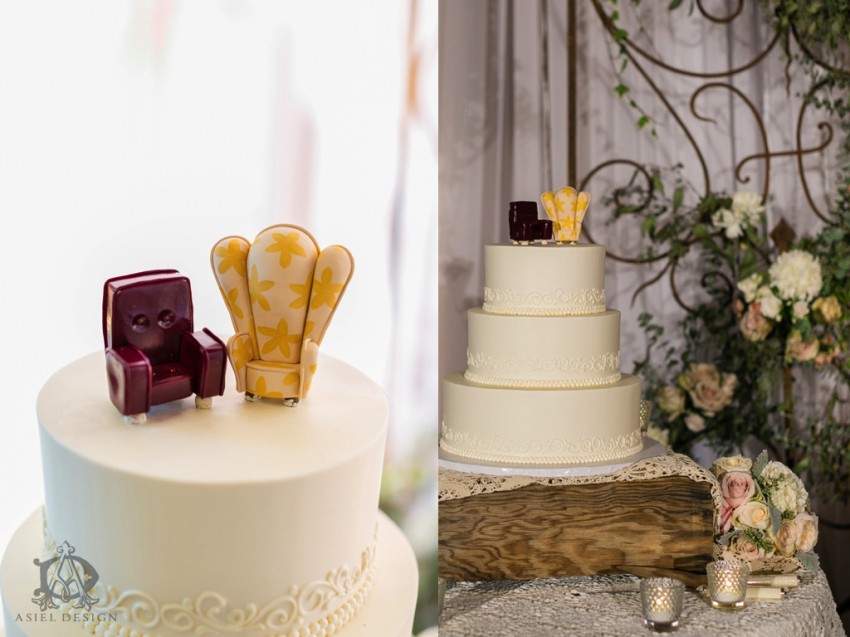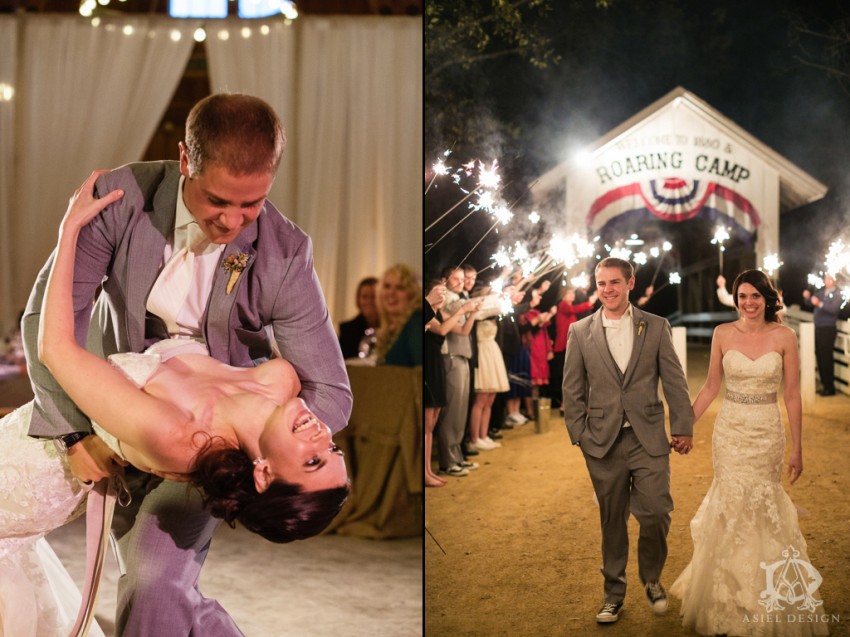 Brian and Emily's wedding meant something special to us at Asiel Design. The reason being that Brian is Meg and Dave Ethridge's son. Meg is important to us because she has been our office manger for over 7 years now and Dave (of AVR Films) has been an industry friend for longer than that. So for good reason this wedding was a labor of love. It was the wedding that much of the staff talked about while on breaks or in between events.
Beyond being personal, this wedding was also adorable. The pictures looked like they were taken from Pinterest where I'm sure they will now be appreciated. The vintage details and the rustic design could not embody more what today's brides are looking for in their special day. Wooden boxes, vintage lace and old birdcages were all design elements that conveyed a feeling of casual ambiance. The couple even opted to get married in front of an antique wrought iron structure that was imported from France. Romance is found in the details and I love the fact that an antique piece like this, which was once loved as an architectural piece in France, can now be adored in a Californian wedding. Reusing a piece like this is timeless, beautiful and sustainable.
The wedding was a beautiful time for friends and family to come together and celebrate Brian and Emily. It also felt like an industry reunion of sorts, as Duncan Reyes was there to help coordinate the day. Meg and our staff donated their time in designing the event and creating the floral designs. Jason Mitchell offered his skills in DJing. Orbie Pullen did a fabulous job at captured all the images above and Billy Kessler was there to capture the video. Be to check out Brian and Emily's trailer video to get an even better feel for this wedding.
Floral and Design Elements | ASIEL DESIGN
Coordination | Duncan Reyes, Events by Design
DJ | Jason Mitchel
Photograpghy | Orbie Pullen
Video | Kessler Films
Venue | Roaring Camp
You might like: