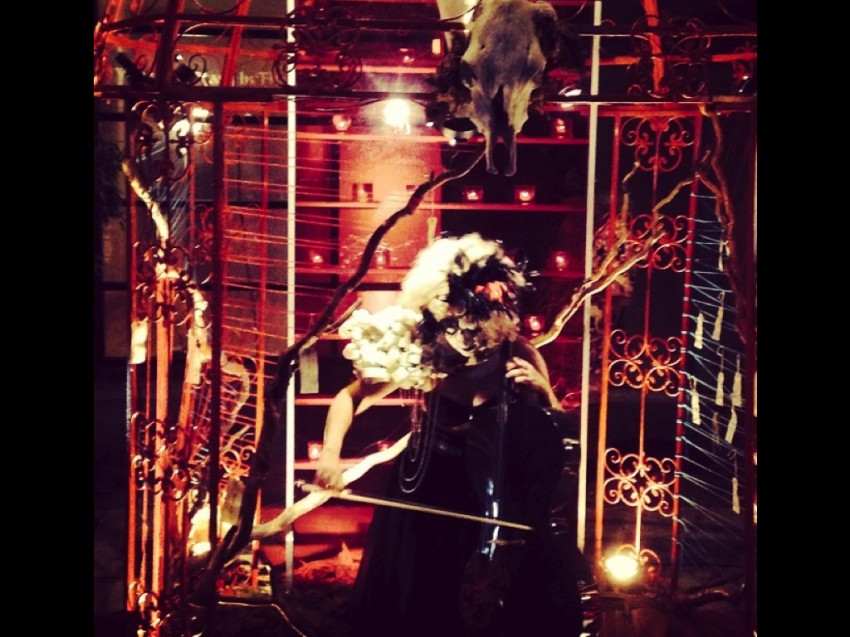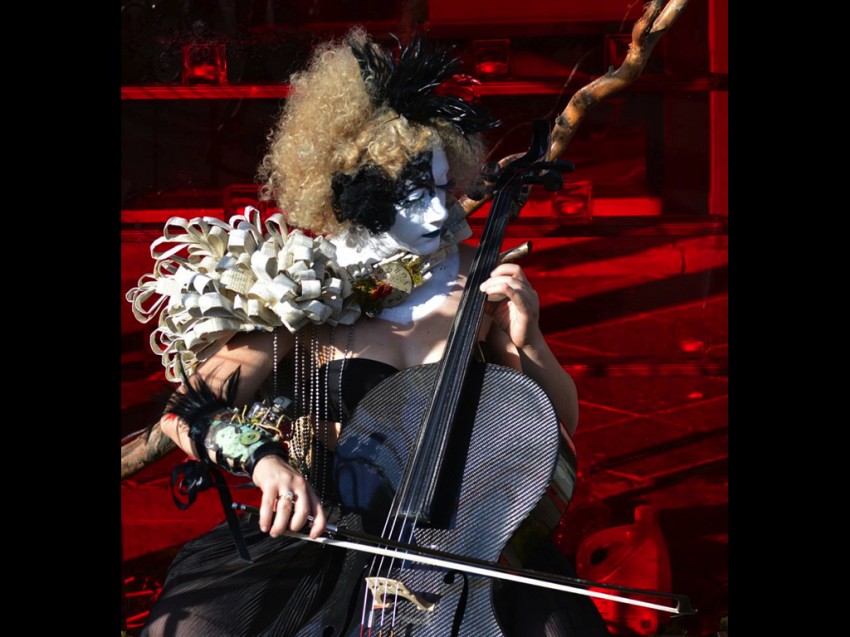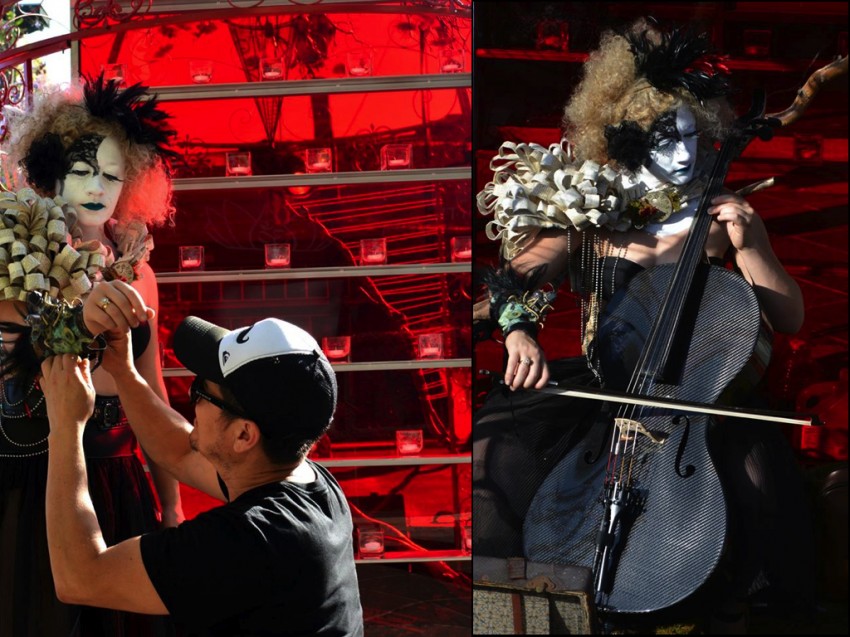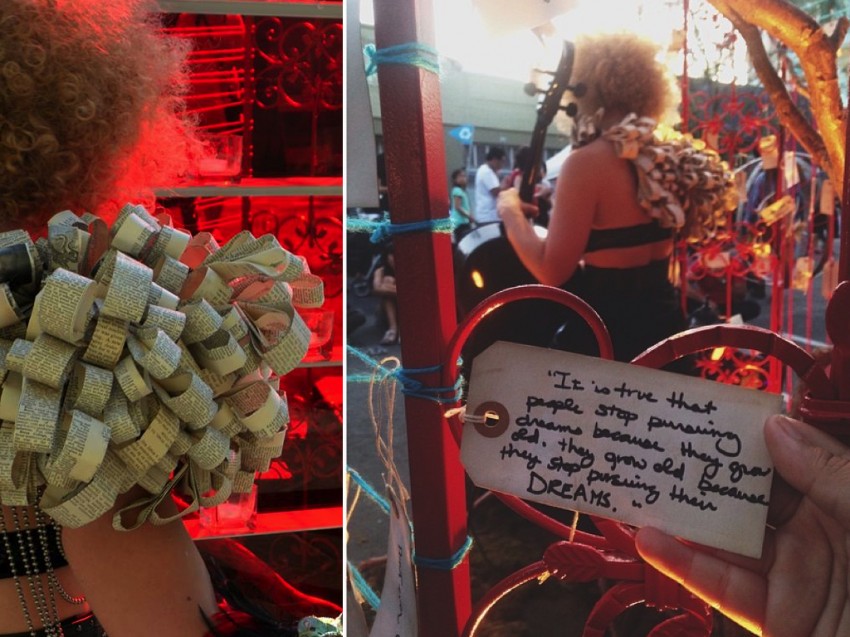 Tulio Flores, (a local artist and friend) asked Linnae and I to help him with an art installation for Subzero. Subzero is a local art festival that is annually held in down town San Jose.
The plan was to create a scene for Freya Seeburger to take music requests of those passing by and play them on her cello for all to hear. After hearing the concept I immediately recommended that we use our wrought iron dome to create a space. The dome has the appearance of a cage and the concept to have Freya appear as a bird in a cage was born. Tulio was instrumental in creating a yarn treatment that enclosed the cage. Linnae was pivotal in stylizing and creating an artistic look for our cello player.
Being at this event was magical. It was great seeing Freya in her element and creating art. Many who waked by heard the cello and stopped to listen the music. Some wrote music requests on the sheets of paper that where provided while others wrote notes of encouragement. For most it was a touching experience.
As I pondered the idea of a "bird in a cage" I was reminded of a story told by Wayne Dyer. Dr. Dyer is a spiritual/motivational teacher and he spoke of a bird that pretended to die in order to be released from its cage. I realized that dying is often talked about in relation to living. Many spiritual teachings talk about the importance of dying to one's self in order to reach a high sense of life or freedom. As Freya played in her cage, I thought about these things.
I thought about being free to be one's self and what one may need to give up to live in the moment. For Freya it meant that she was to be venerable to put herself out there for all to see. In doing so she created beauty as she created her art.
Photography | Az Azhyd
You might like: