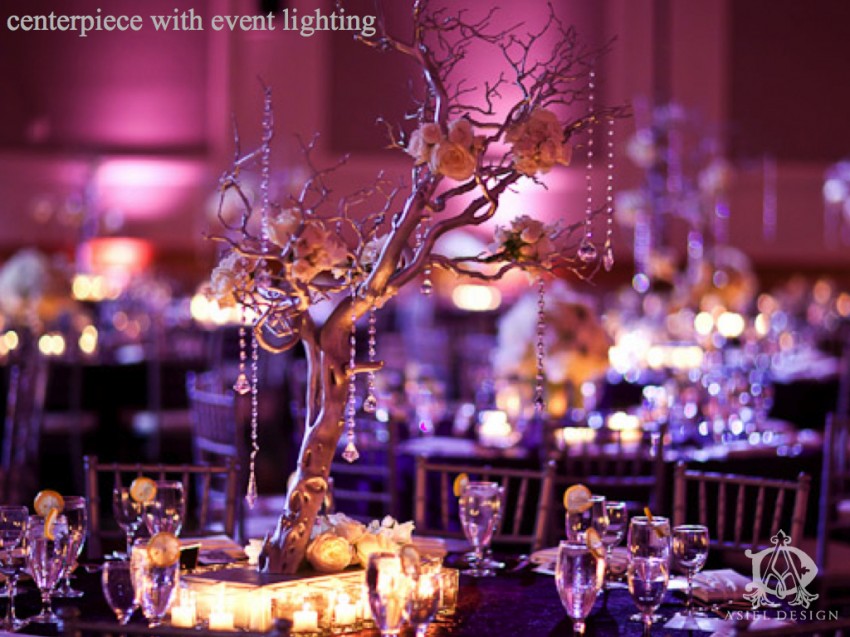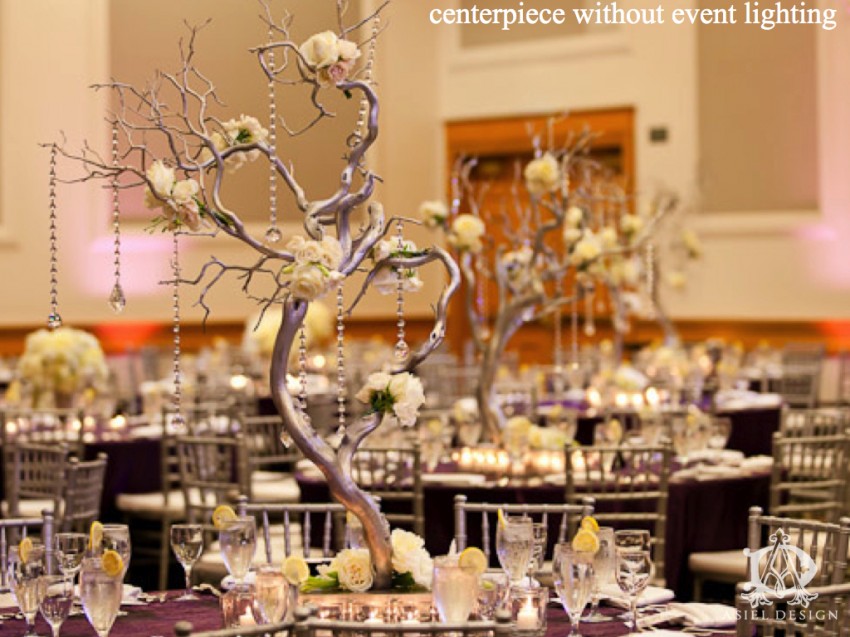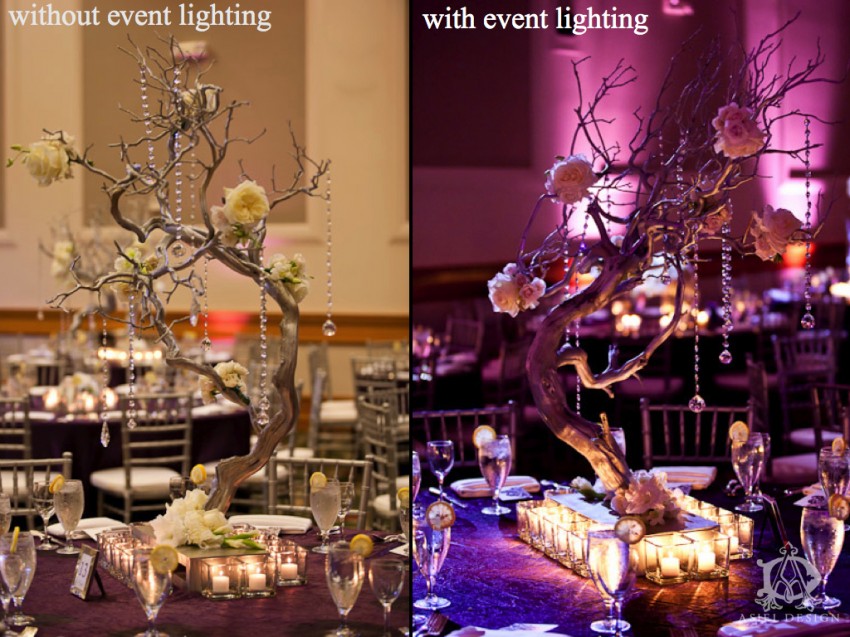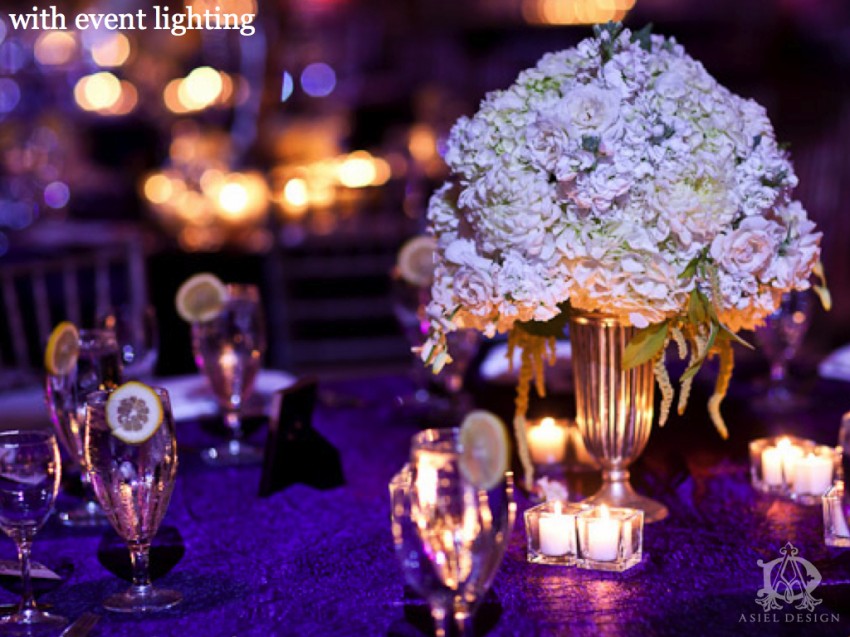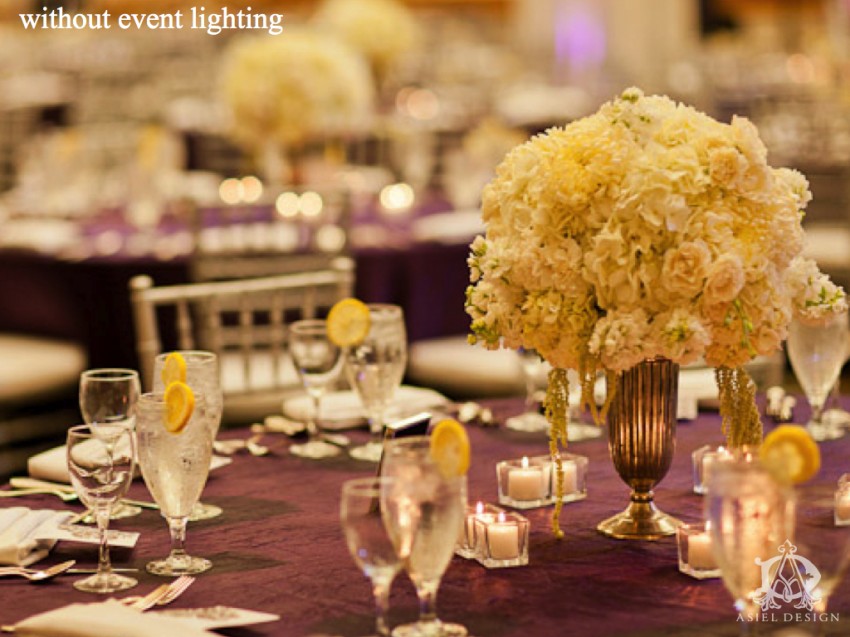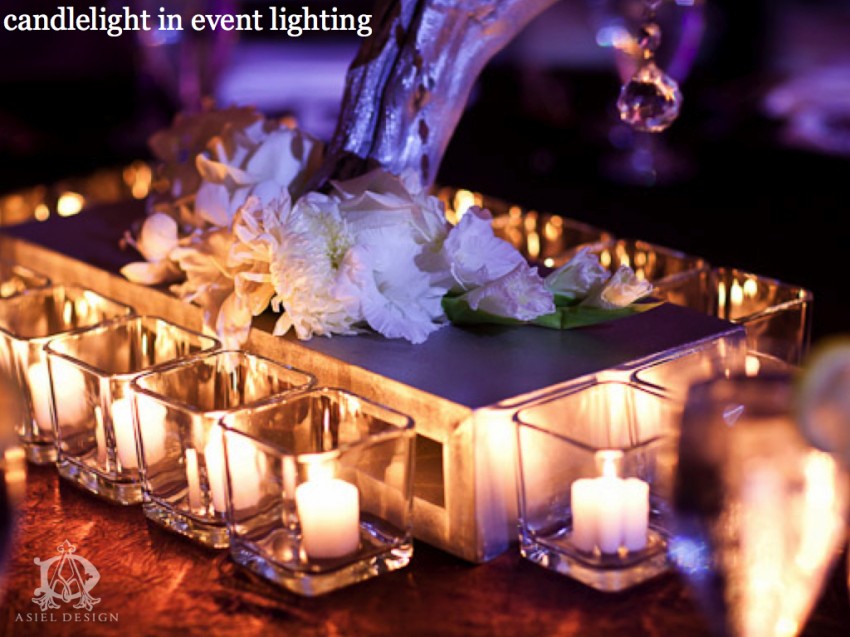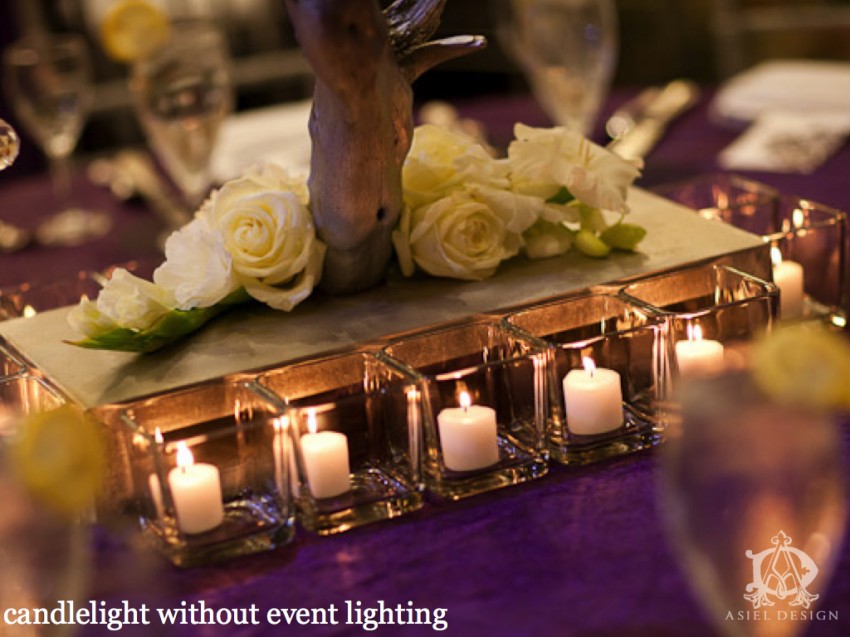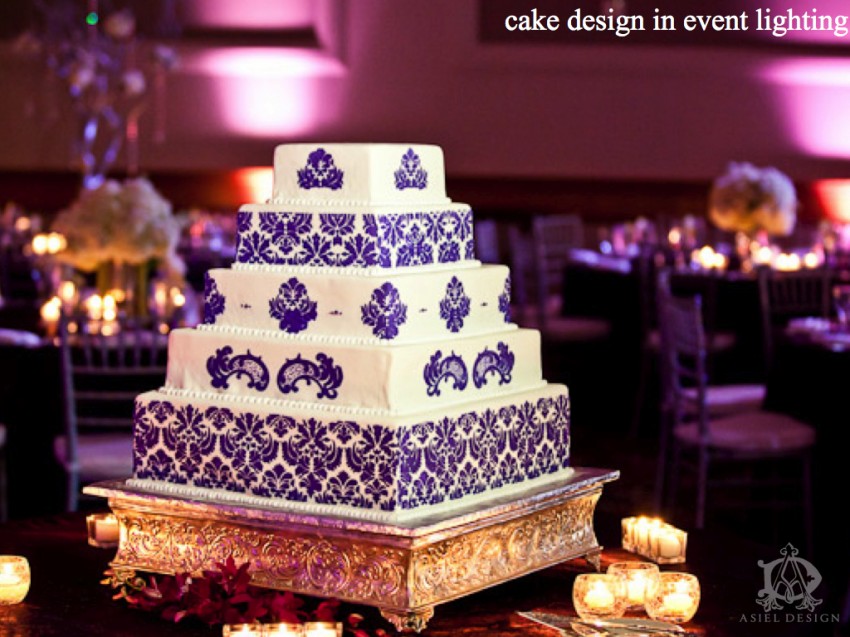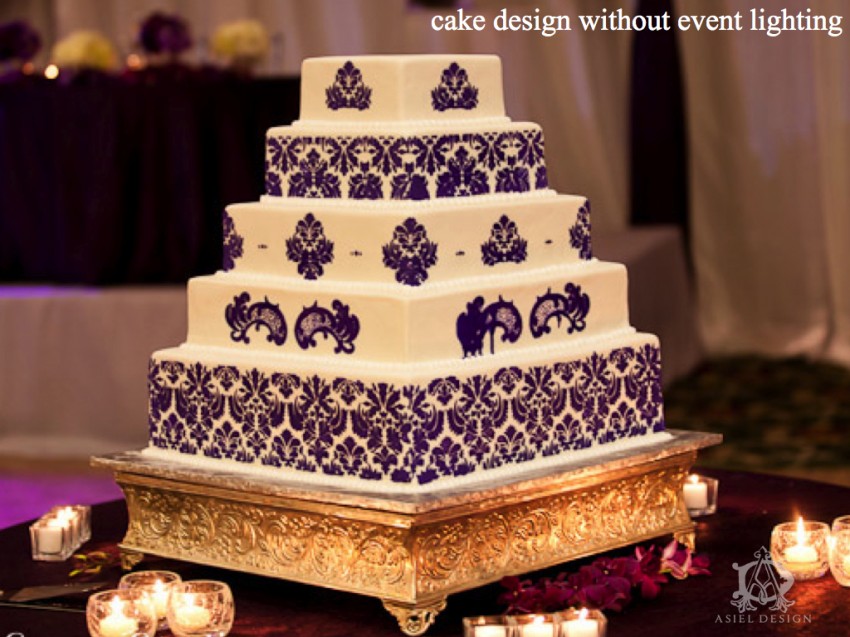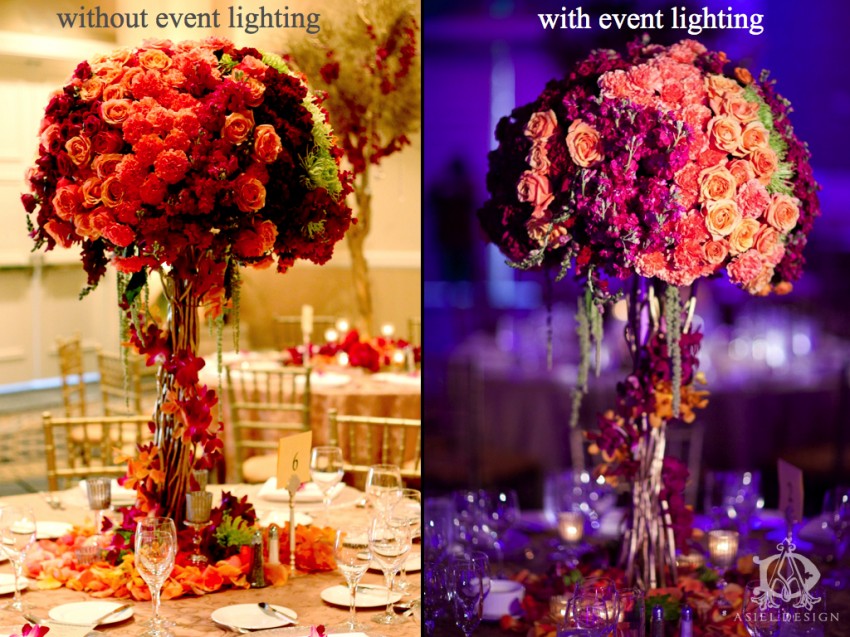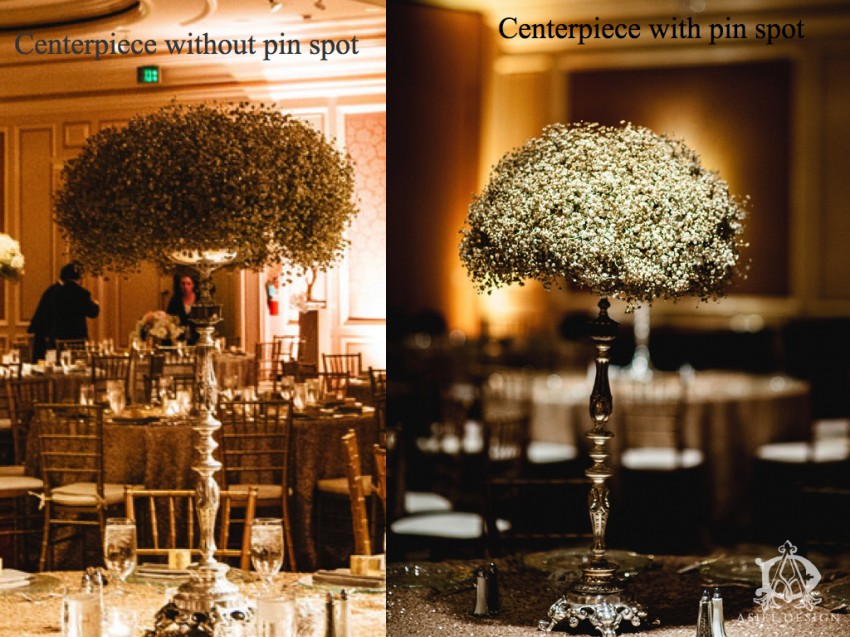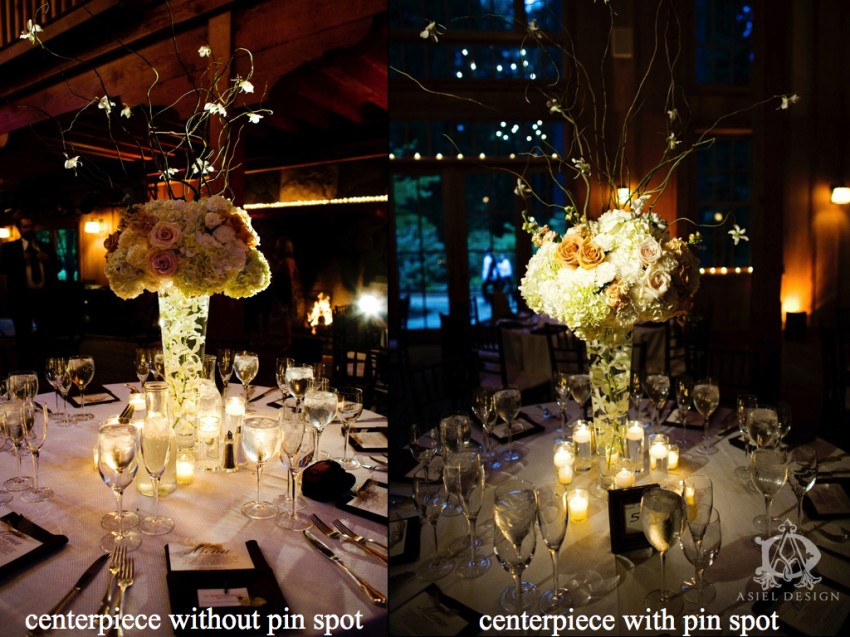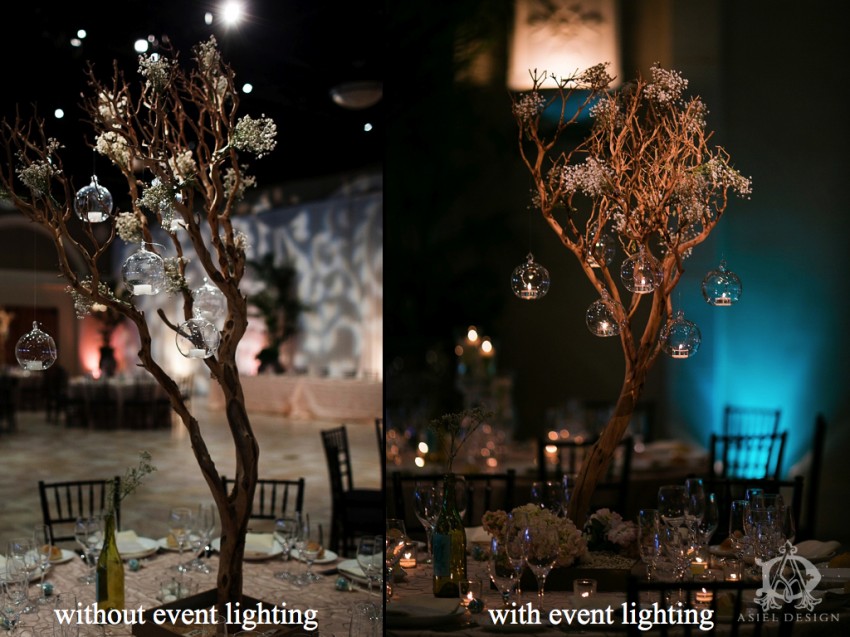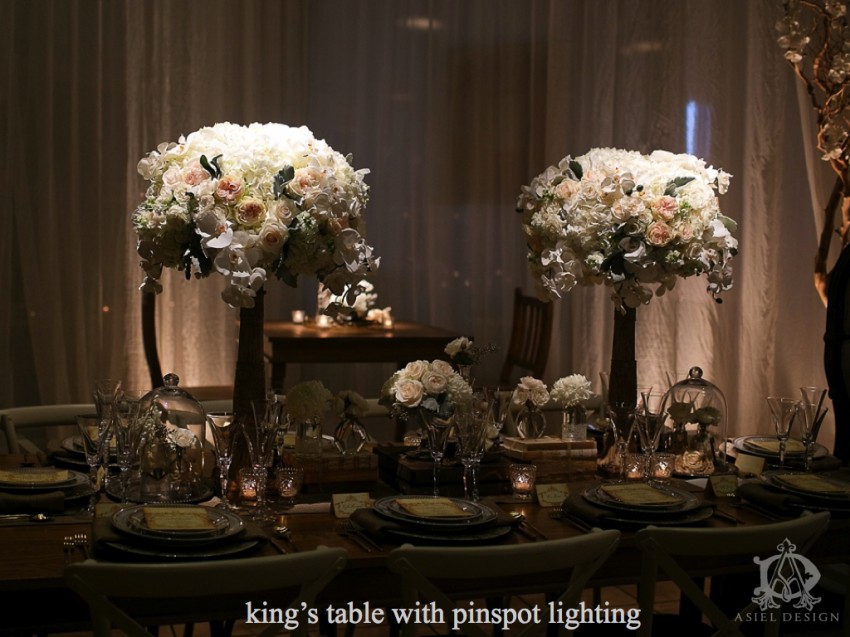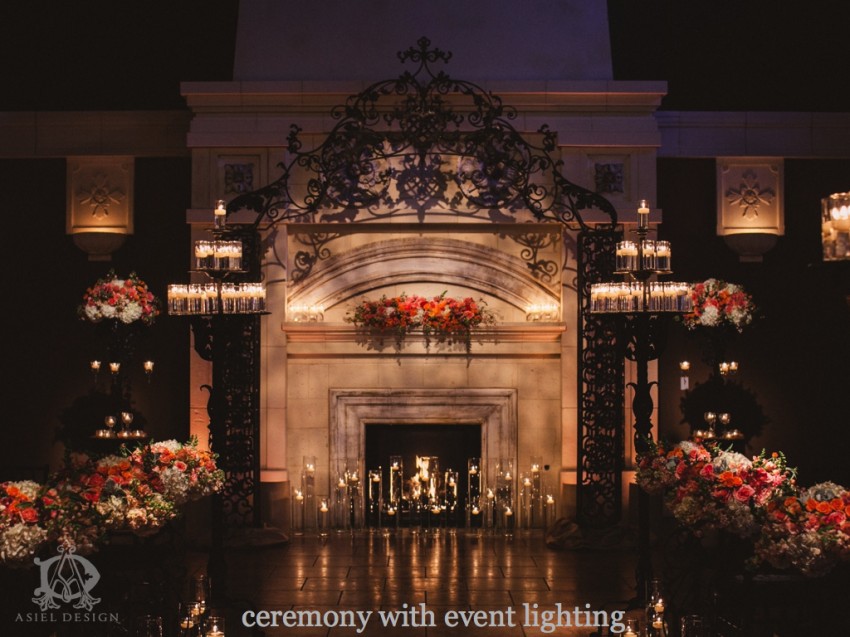 As event designers our clients often ask us, "Do we need lighting for our event and why?" The short answer is usually yes, taking in account budget and the overall look. I remember years ago when we were designing Jeff Garcia's wedding and he asked me the same question; "do we need lighting." In his case I said yes and explained it like this; Jeff, you spent all this money on flowers and décor and it will all sit here in the dark because the in house lights wont hit it." This explanation made sensed to him and he opted to have lighting.
Yes, all venues do have "house lights" but they are typically lights that are designed to light a room and not highlight your décor. Even if a venue has ambient or mood lighting there really is no way to ensure that the pieces that you want highlighted will be highlighted and your décor could get lost in a dark room. As I said before, I often explain this to clients but I created this blog because a picture is worth a thousand words.
Above are pictures of décor both with and without event lighting. Some pictures show what the décor looks like with house lights in comparison to event lighting. Other slides show what a few different centerpieces look like in a dark room without pin spotting to highlight them. (A pin spot is a high-powered, direct light that lighting designers bring in to focus on individual décor pieces). You will see that the centerpieces are essentially lost without the pin spotting light. Finally, the last two pictures show one well-lit ceremony and one well-lit kings table, both would have been lost without the appropriate lighting. All pictures are captioned to show the comparisons.
So there you have it. I hope this blog helps with the on going question; do I need lighting for my event?
You might like: