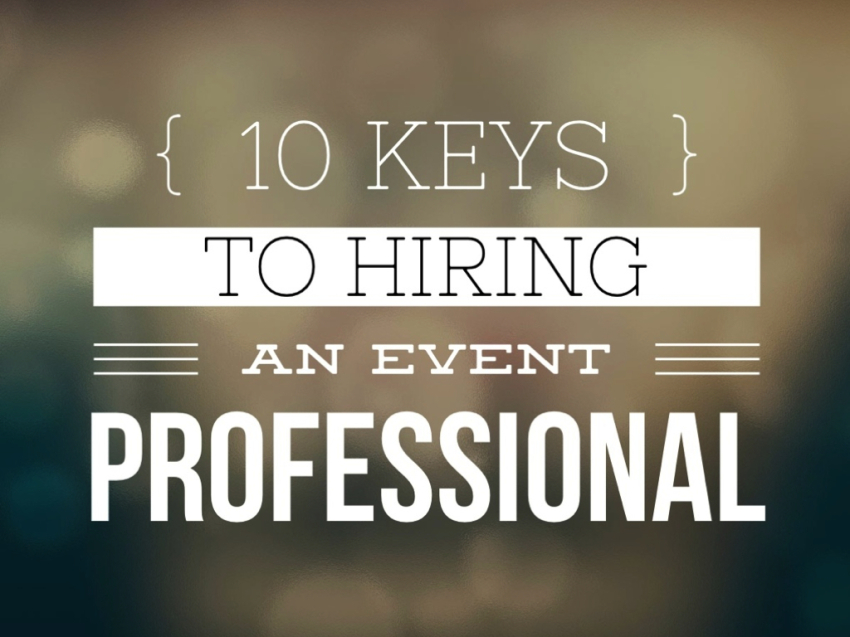 Okay, so you are having an event, but where do you start? It can be pretty overwhelming at first but I hope these 10 keys will help you make an informed an educated decision. I started at #10 and worked my way down to #1, which is the MOST important.
10. If possible, choose a team that works well together. Does the photographer work well with the videographer or will they be fighting for shots? Has the caterer and floral design company worked together before? Companies that don't work well together can frustrate one another but companies that do work well together can bring out the best in one another.
9. When hiring an event professional, prioritize your budget. Don't spend it all in one place. Yes you may LOVE that photographer but if it means that you will be having paper linens then your budget is out of whack.
8. Choose someone whose style is in line with yours. If it's a designer that you are looking at then choose one that keeps you falling in love with their work. There is no sense in trying to get one designer to create another designer's look. The design will not come from the heart and few designers like reproducing another person's work.
7. Choose an event professional that has a good reputation. The event world is a small world and news travels fast, very fast. Ask around, most event professionals will be honest about their colleagues. I would even check Yelp even though I don't think it's really geared for the event world. Either way it will give you an indication of whether the company that you are choosing is Awesome or Awful.
6. Choose an Event Professional that manages their business well. Yes that's fabulous that they are good at their craft but do they answer their phone? This skill and many others like it will come in handy, especially as your event nears.
5. Choose an event professional who is clearly able to demonstrate what they are going to create or provide for you. Seeing pictures, diagrams, sketches or having written agreement is ideal especially being that expectations between clients and event professionals tend to vary.
4. Choose an event professional who works well with clear and understandable contracts. Contract are good, they protect you too. They should note all those extras that were promised when you booked your event professional. There are few things more frustrating then trying to hash out verbal agreements as your event nears.
3. Choose a company that has been doing it for a while. Yes, the new floral designer working out of the garage is going to be cheaper. But are you going to pay for the mistakes that come with inexperience?
2. Choose an event professional that enjoys what they are doing. Are they excited when they talk to you about your event or does it feel like a business transaction?
1. Choose an event professional that you TRUST. Choose someone who gets you and has your best interest at heart. Choosing someone that you will look forward to seeing on the day of your event is ideal.
Bonus Tip
Choose a company that is familiar with the venue that you are having your event at. Every venue has it's own nuances. Loading docks and other details can be tricky for first timers. This tip is ideal but not essential.
Hope that Helps!
You might like: