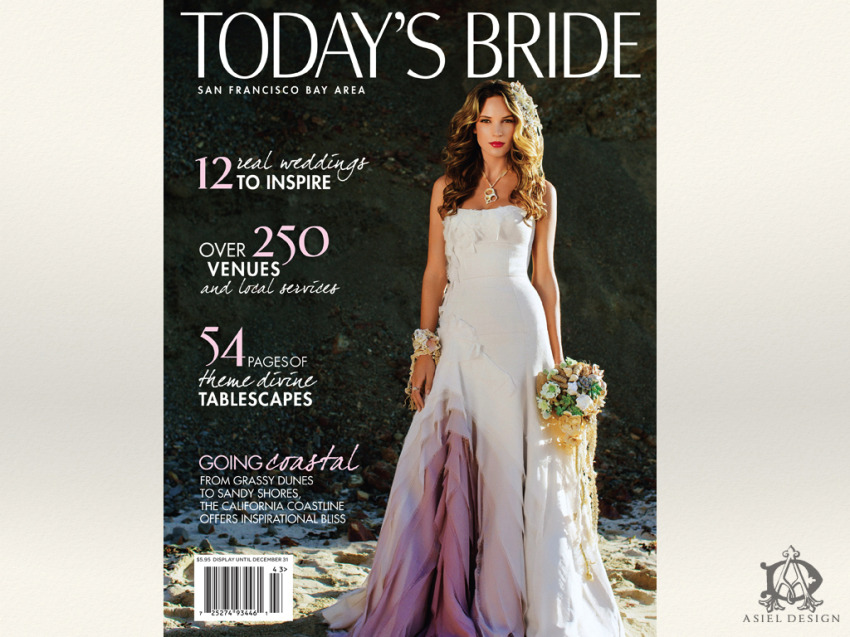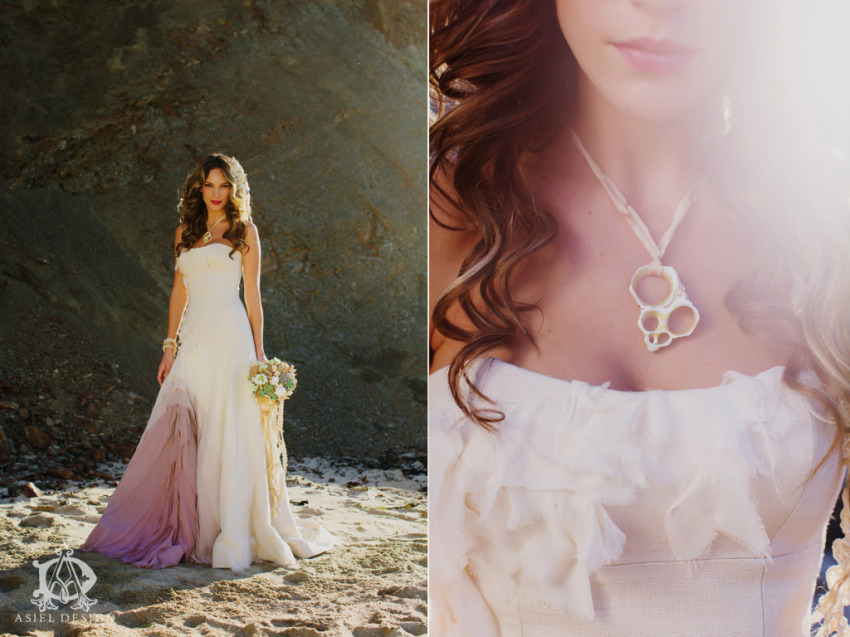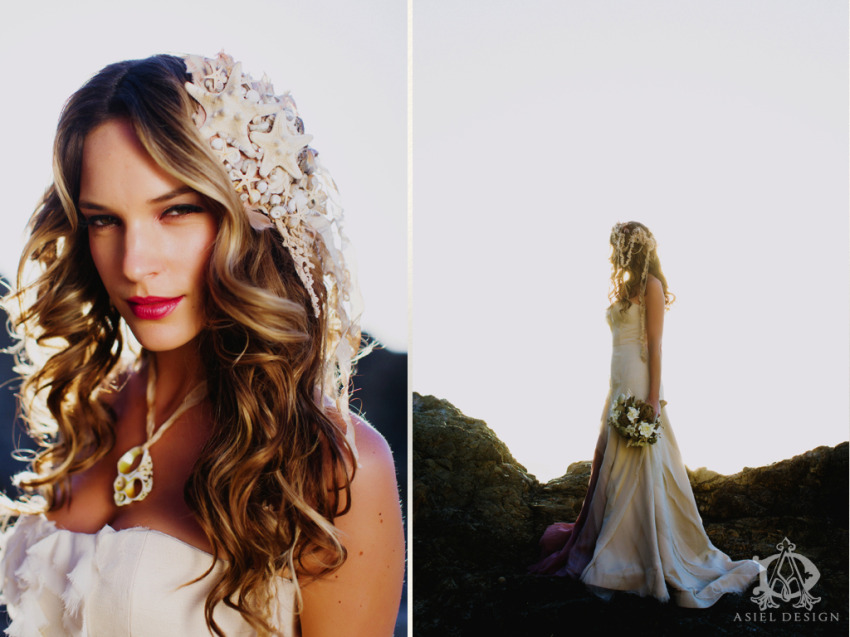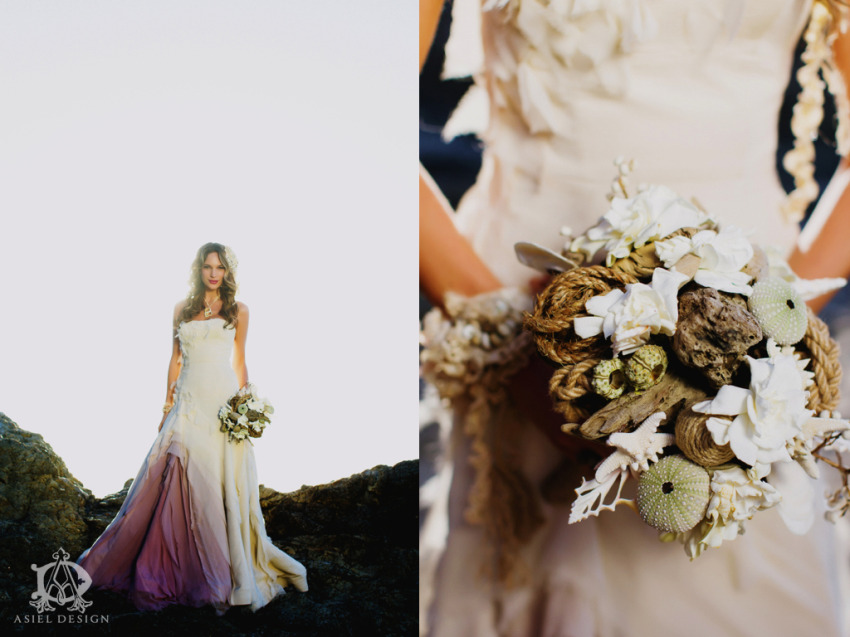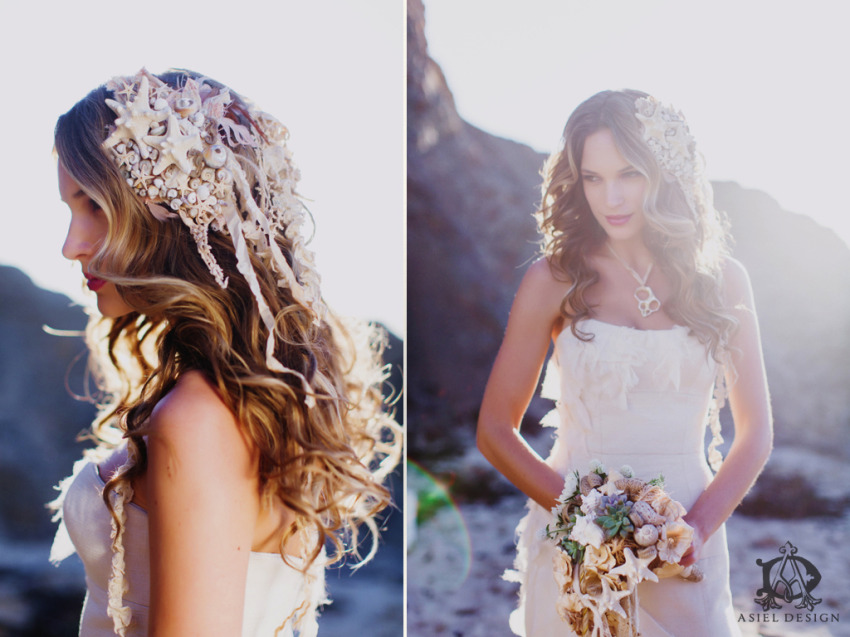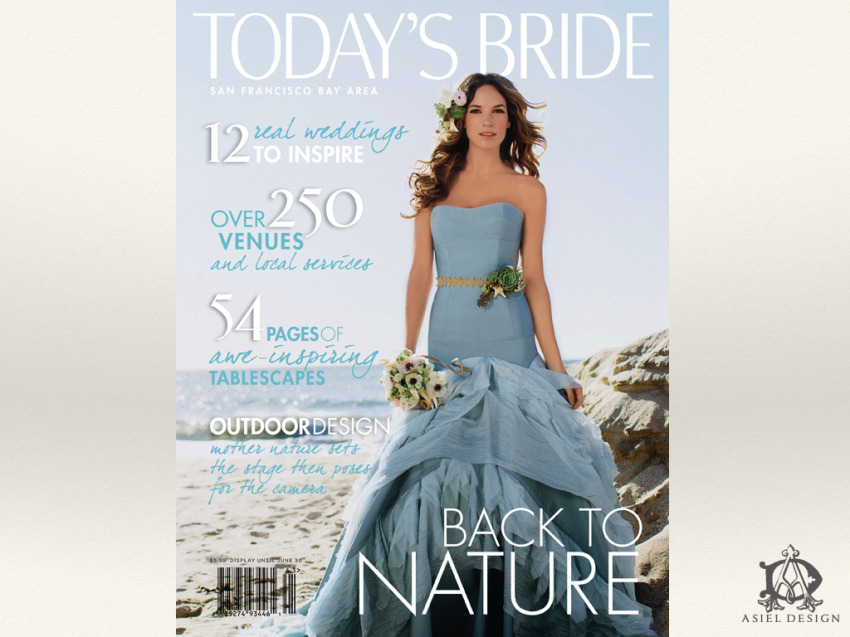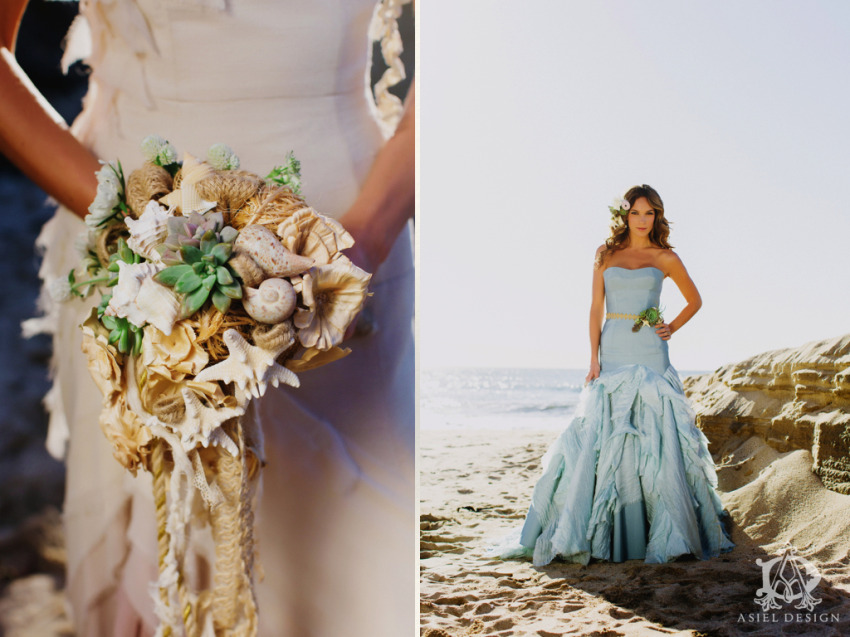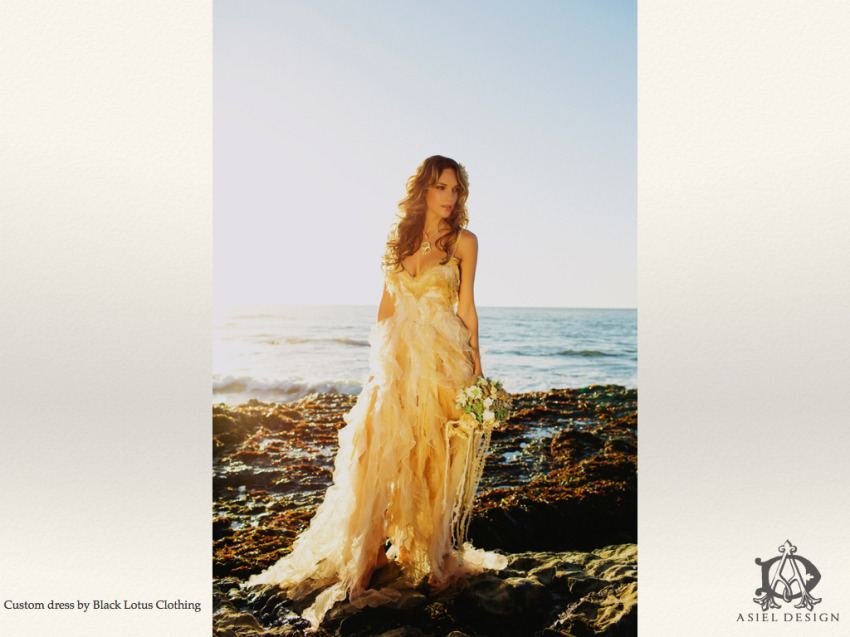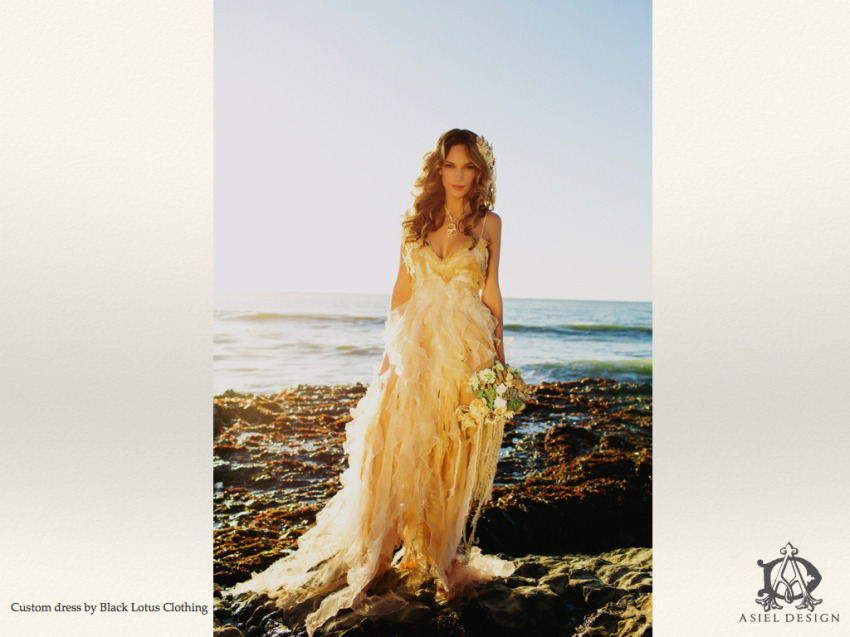 Hot off the Press! Today's Bride just released their fall cover that we were fortunate enough to stylize and direct. We put together our dream team with Caroline of Milou + Olin Photography and Armando of Get Your Do Up. We also partnered with the beautiful California coast that hosted a remarkable backdrop to our coastal themed shoot.
Linnae played with seashells and other coastal elements to create stunning hairpieces and ocean inspired jewelry. She also weaved seashells and driftwood into a unique bridal bouquet that lacked flowers but not creativity. We find that brides are more and more open to unusual floral design concepts for their wedding once they see how beautiful it can be when featured in a magazine.
Kinsley James provided two of the dresses that were featured in the shoot. We found that their dresses were bold and beautiful. The last dress pictured was a custom piece created by Cristinia of Black Lotus Clothing. The dress was nothing short of a piece of art.
The shoot went so well that we were actually able to squeeze 2 covers out of it, the second is also pictured above. Thank you to all the fabulous people who made this happen and a special thanks to Nancy at the he Oceano Hotel and Spa who hosted us at their fabulous resort.
art direction and floral design | ASIEL DESIGN
jewelry design and stylizing | Linnae Asiel
hair and makeup | Armando of Get Your Do Up
photography | Caroline of Milou + Olin Photography
first two dresses pictured | Kinsley James
last dress pictured | Black Lotus Clothing
accommodations | Oceano Hotel and Spa
Today's Bride Magazine
You might like: