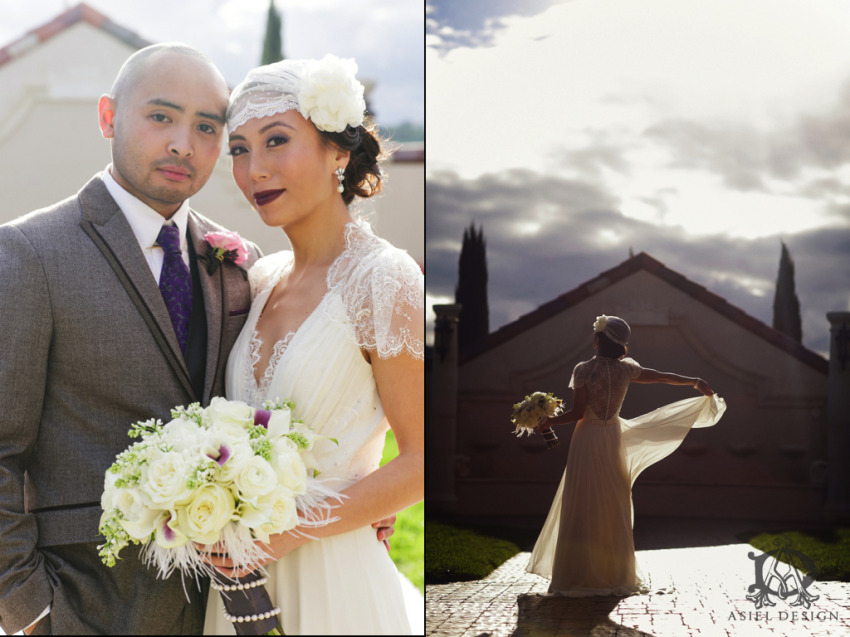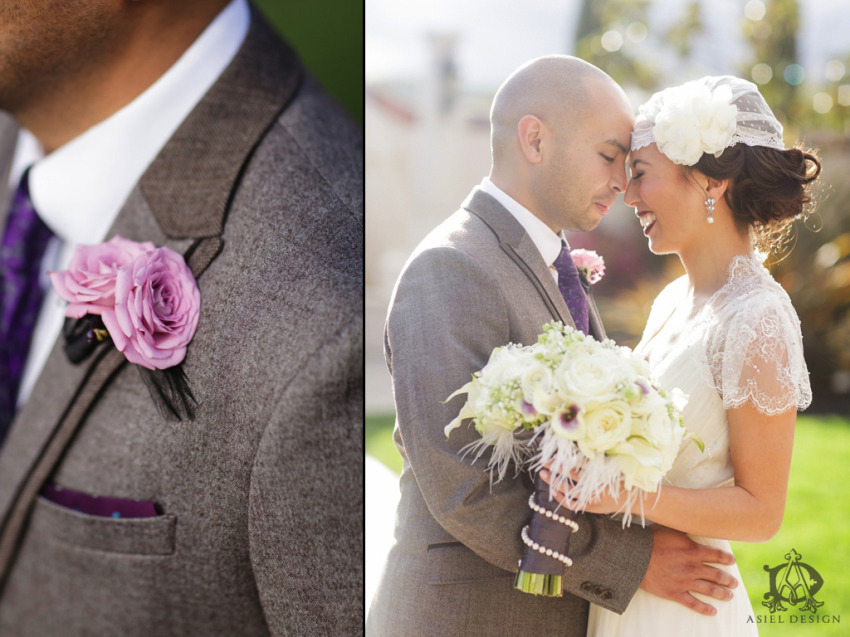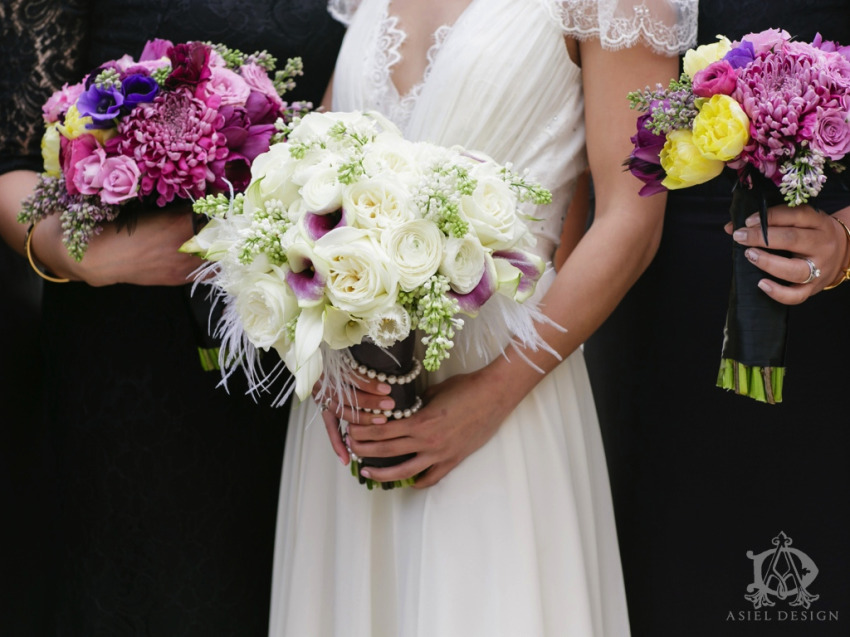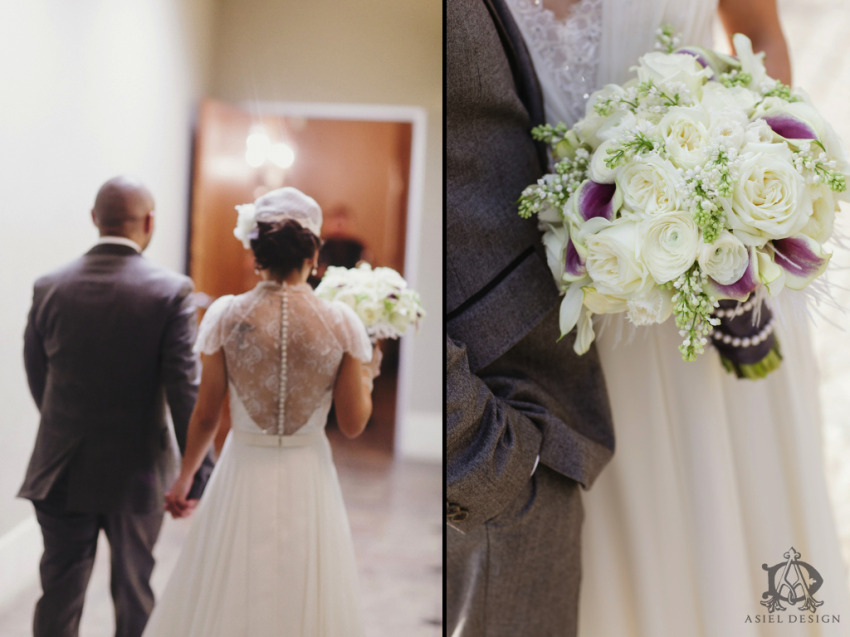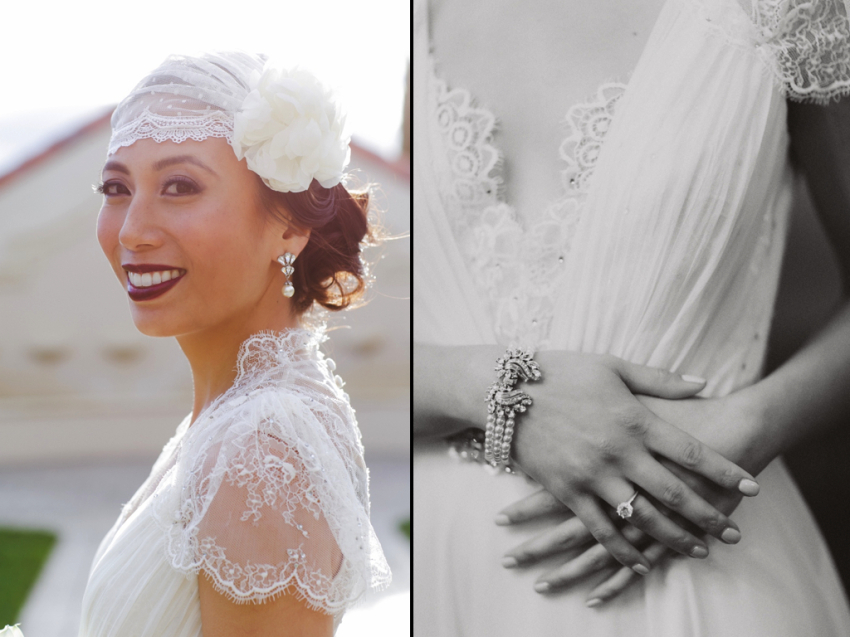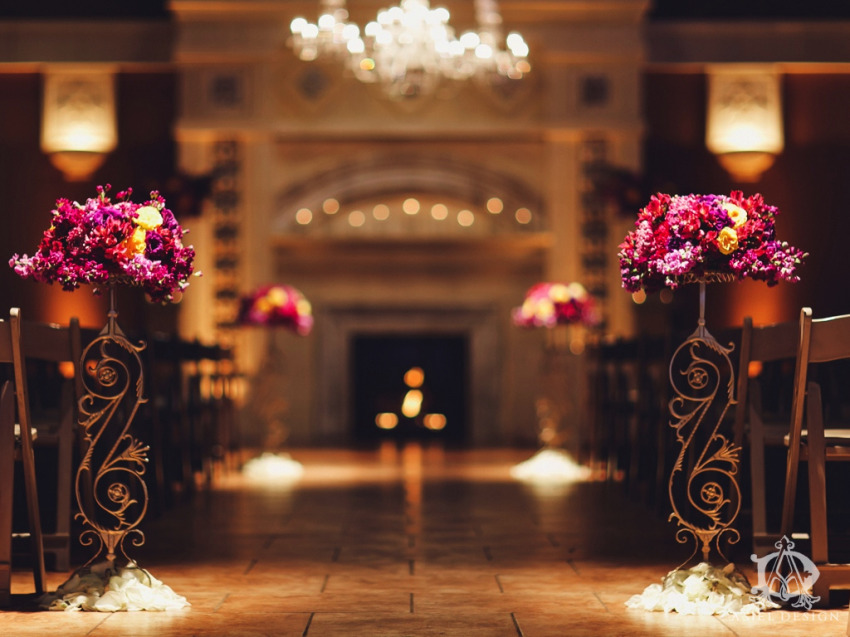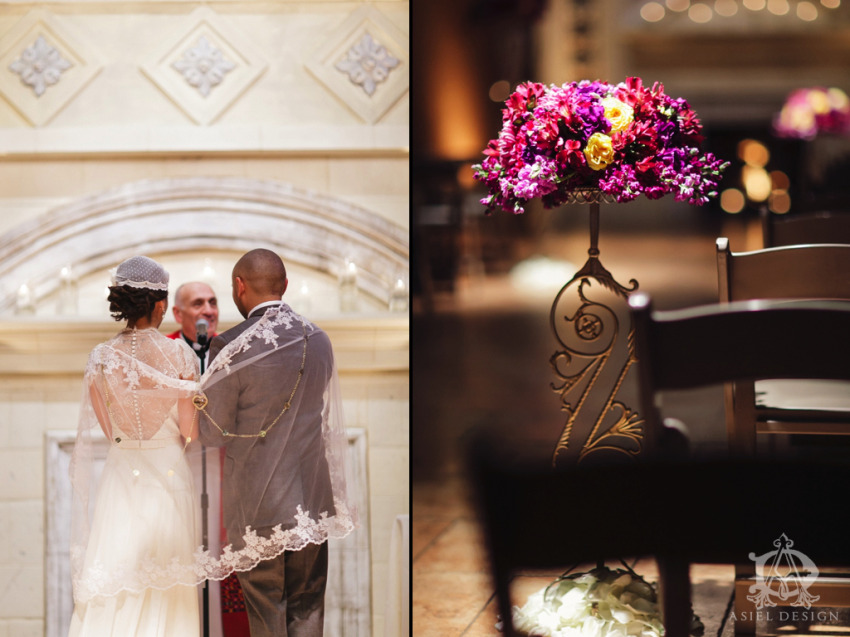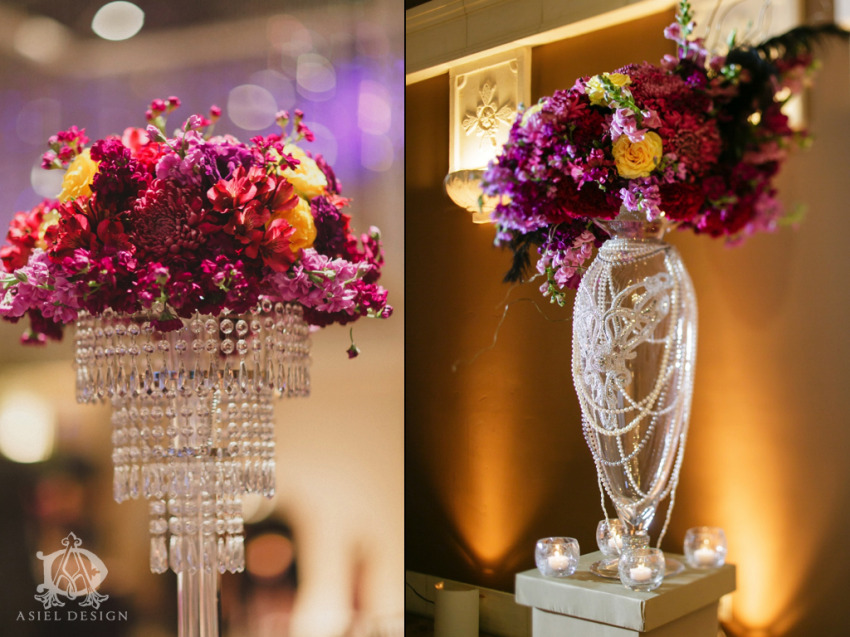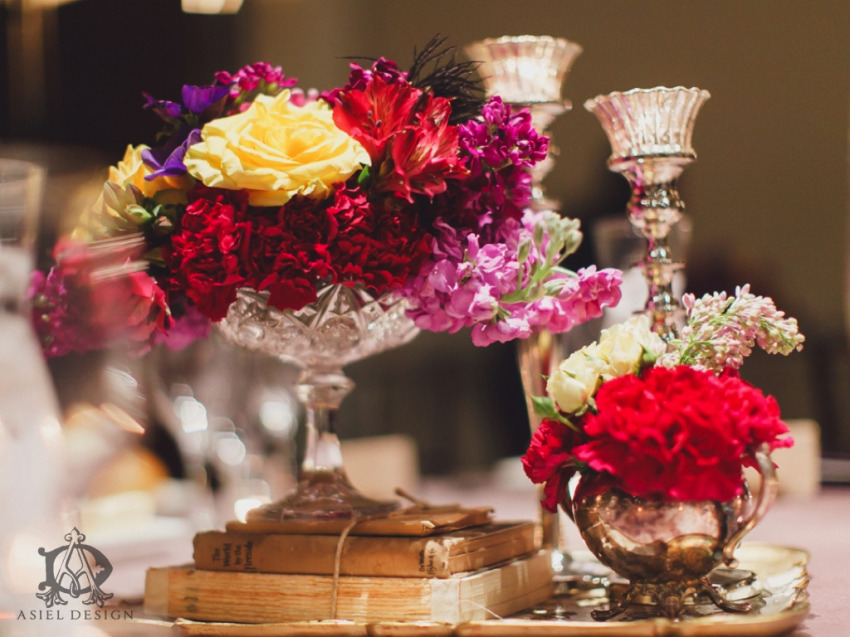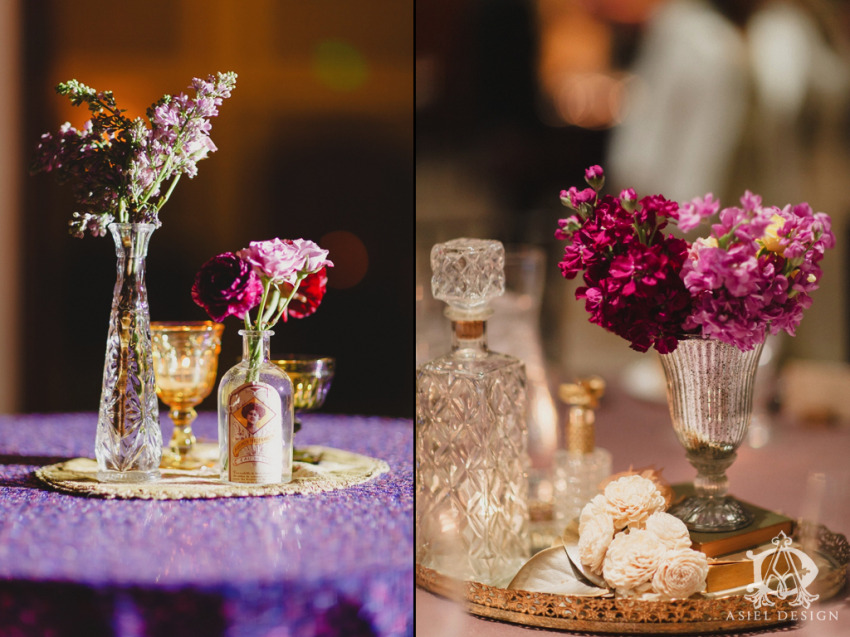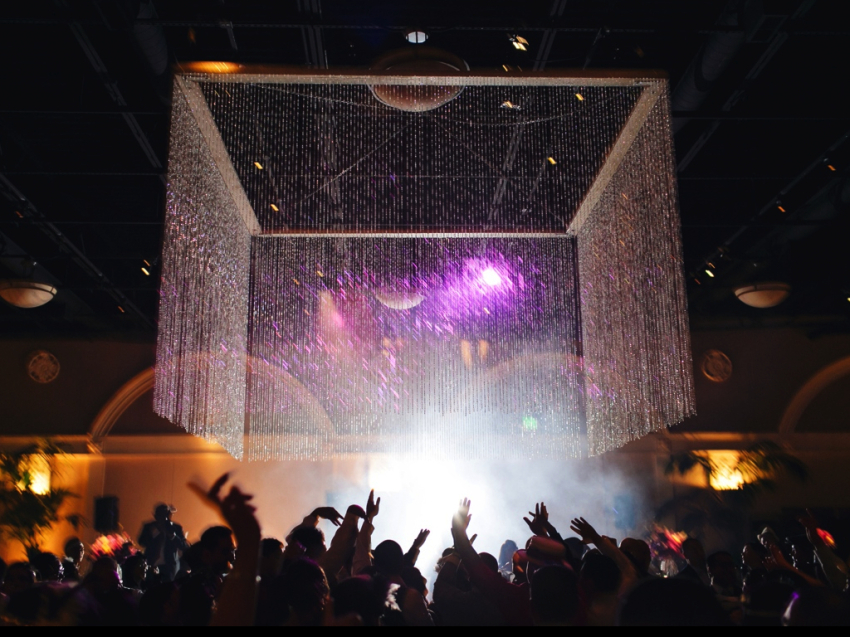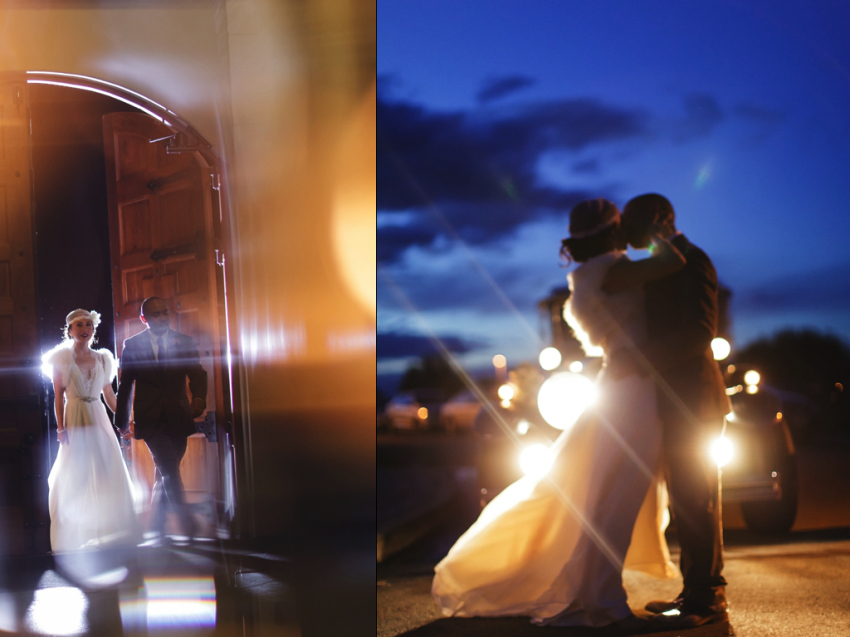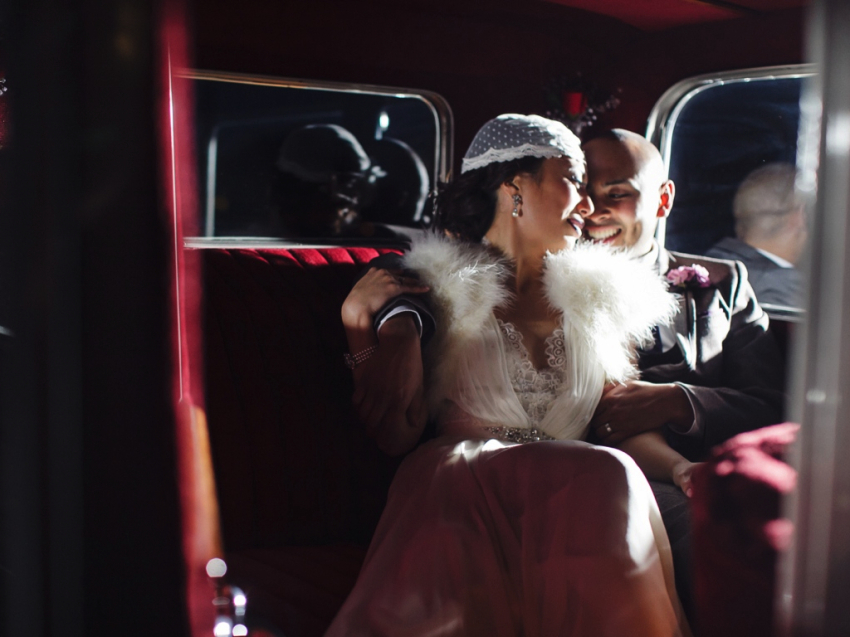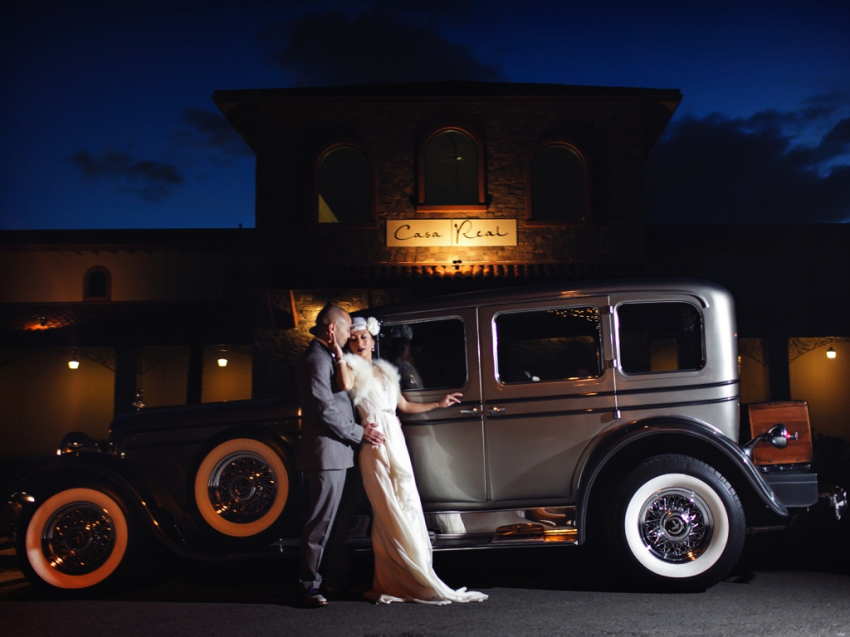 Katherine and Willie had timeless wedding. Their vision was to create the feeling of an underground speakeasy wedding at Casa Real. The mood was right, the setting was perfect and magic happened. It's one of those weddings that catches your attention because you know that something special happened that night.
We designed flower arrangements that accompanied old bottles and vintage books, creating unique centerpieces. Katherine's bouquet looked like it was plucked out of an old picture, but was anything but dated. Purples, whites and pearl tones came together nicely to create a sophisticated color scheme. For the ceremony we kept it simple with wrought iron isle décor and floral arrangements that were used both at the ceremony and reception.
Jen Skog captured every moment of this event. This is a good example of why brides and grooms hire experienced wedding photographers, to capture the way the event feels, not just the way it looked. It was a breathtaking wedding through and through. Congratulation to these two! Glad to be a part of the magic.
Jonathan
Floral Design | ASIEL DESIGN
Photography | Jen Skog
Venue | Casa Real
You might like: