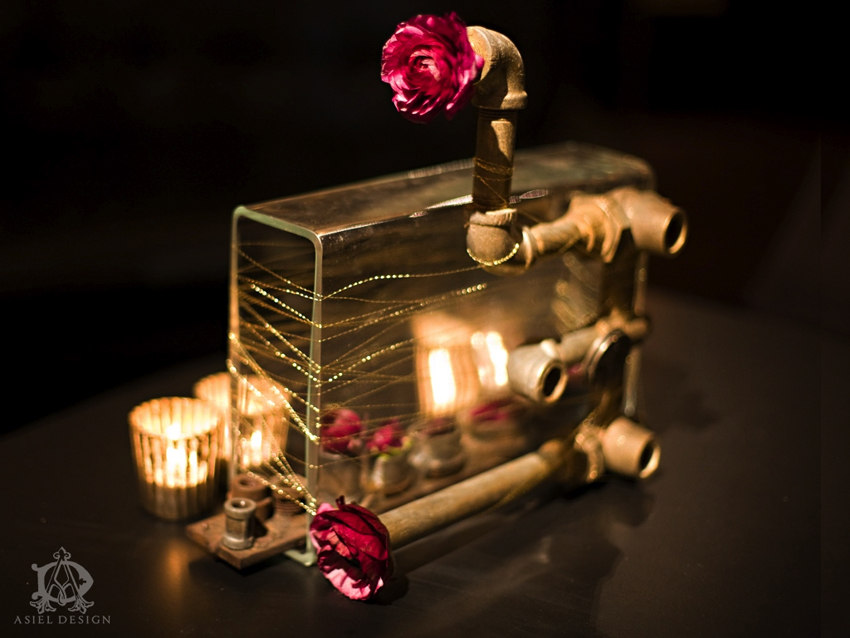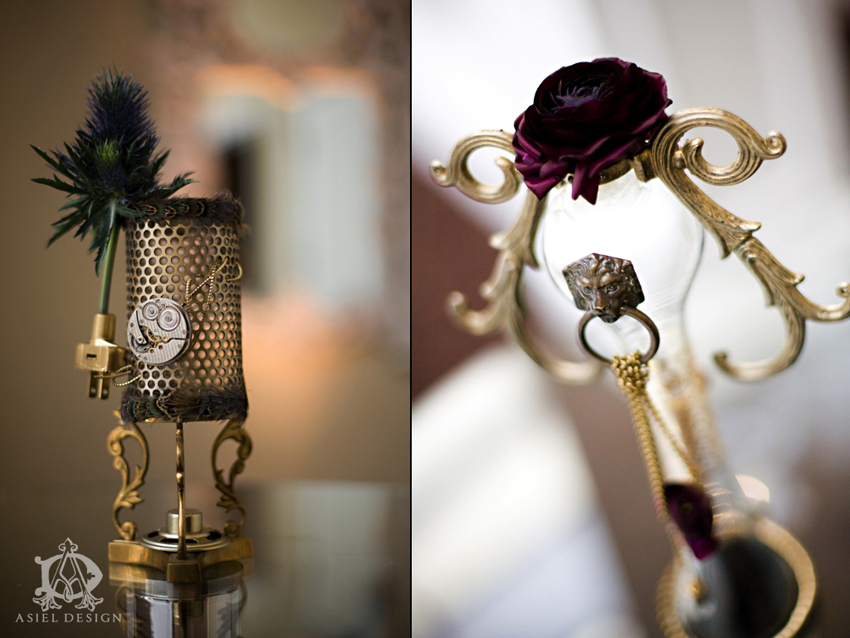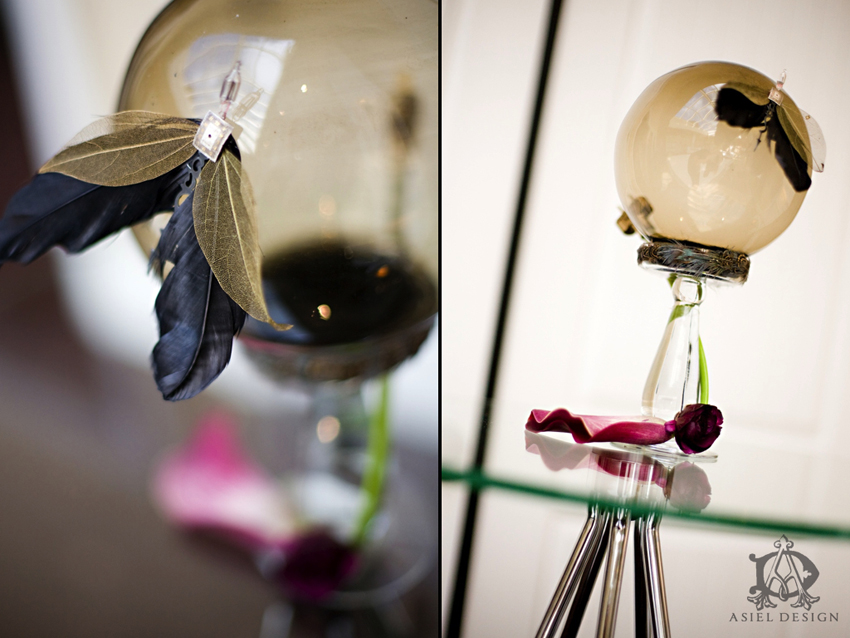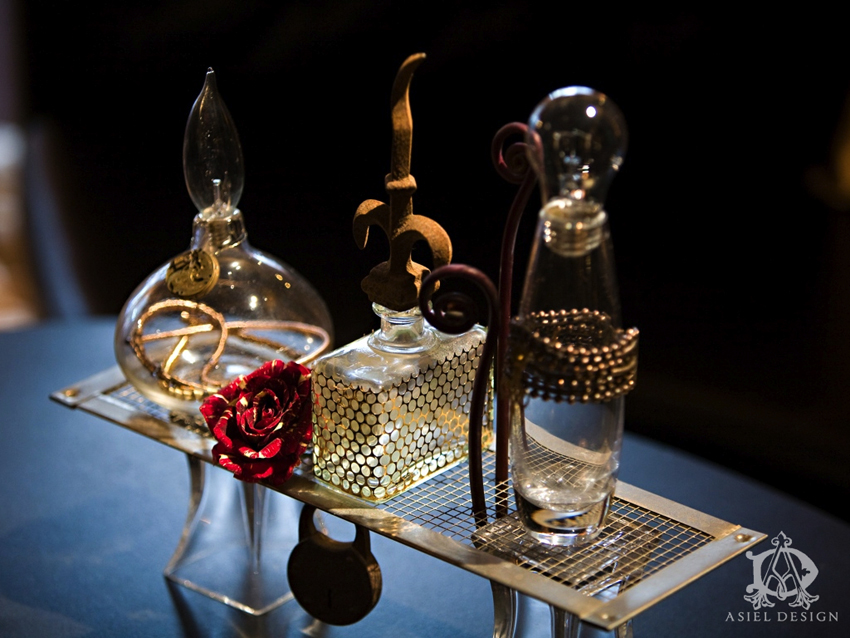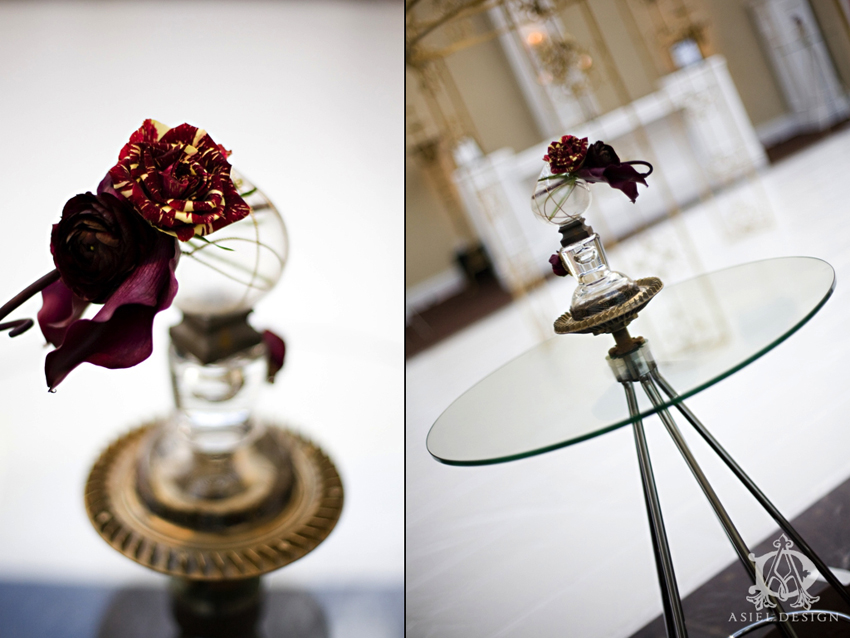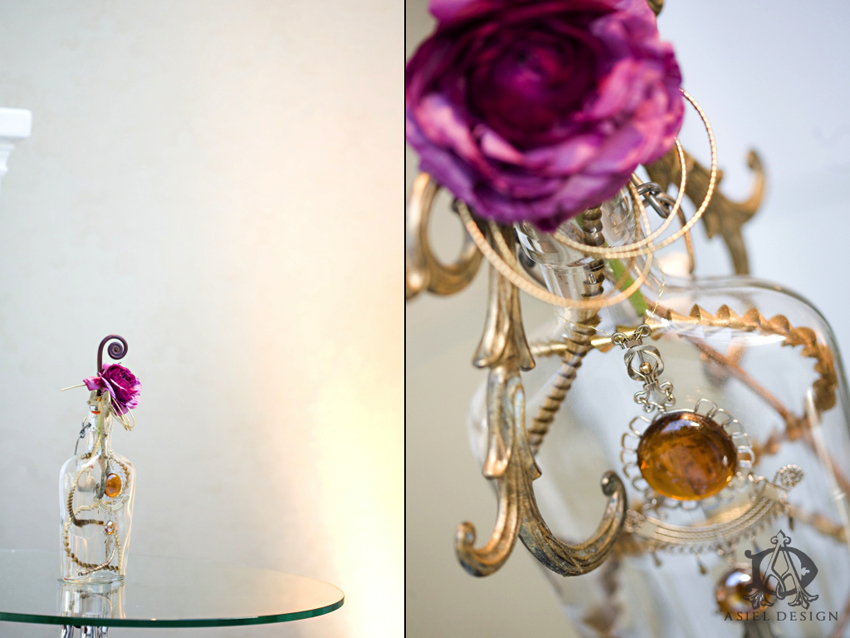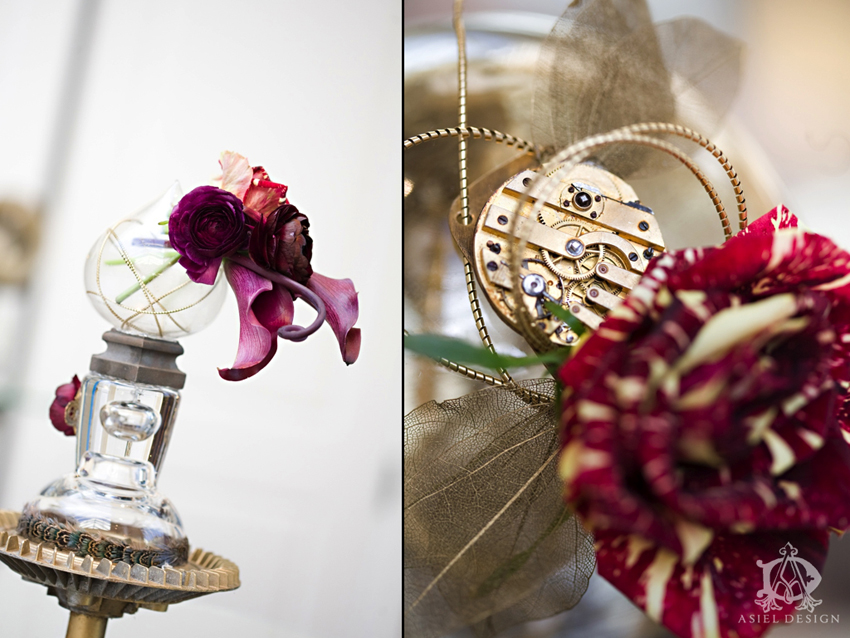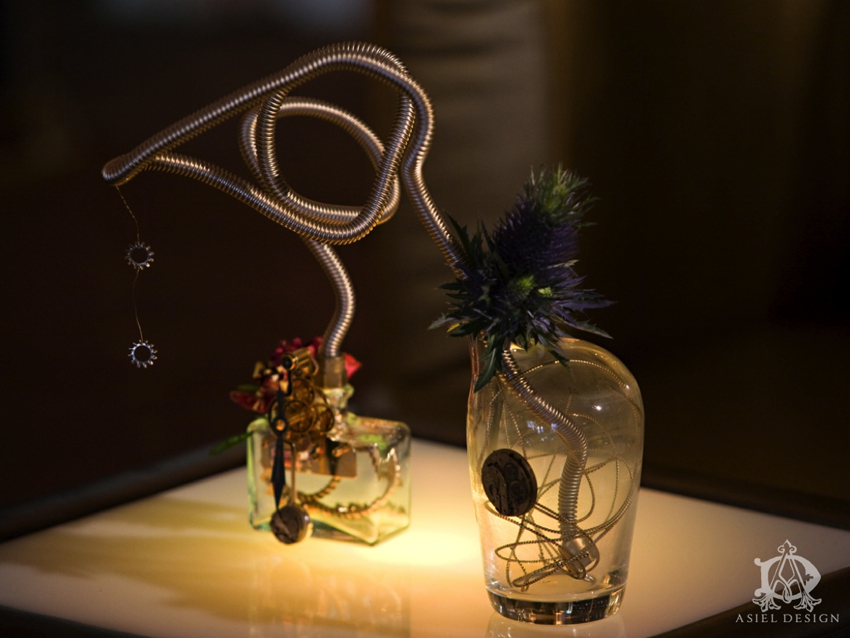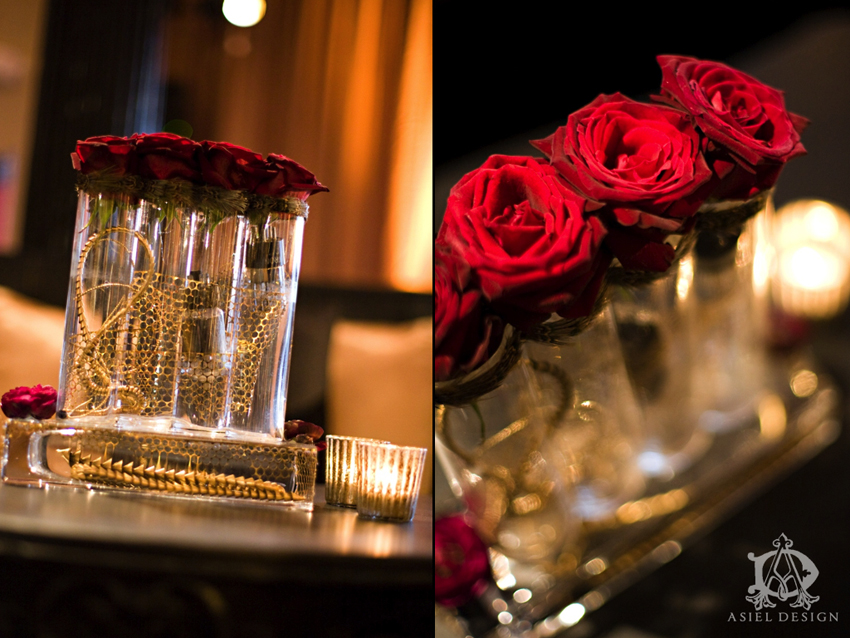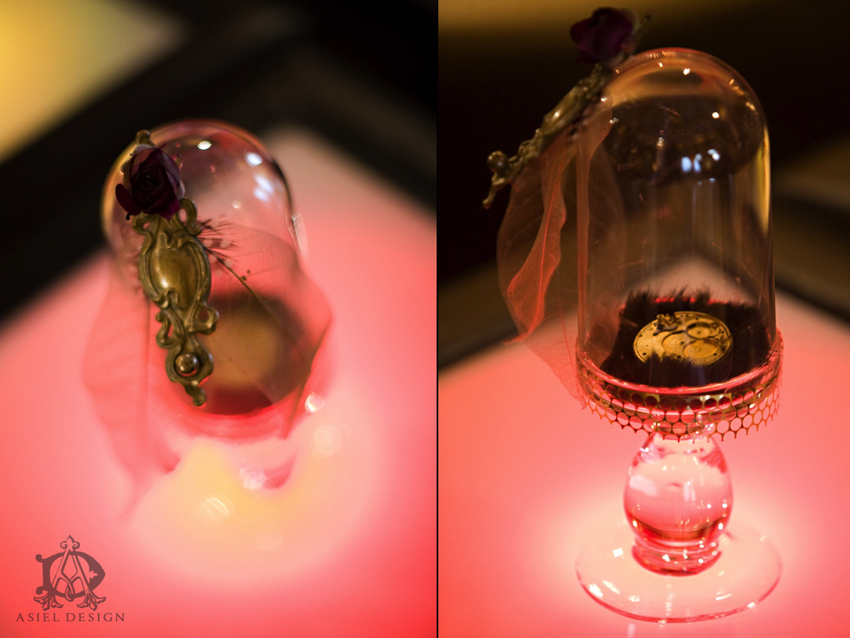 Steampunk is a sub-genre of science fiction that is typically infused with elements of steam engines and Victorian influence. This design genre began making waves in the wedding industry about 5 years ago and our Steampunk cover shoot for Today's Bride Magazine boldly embodied this trend.
We used quirky design elements to create this Steampunk themed cocktail party that was featured in a memorable industry networking event called Martini Madness. This event was hosted by Duncan Reyes and was held at the Oceano Hotel and Spa in Half Moon Bay.
For the centerpieces, we were true to the "nuts and bolts" of Steampunk design (quite literally for that matter). We constructed centerpieces that were composed of found objects that are typically discarded in everyday life. The floral design consisted of used car parts, mesh metal and antique hardware to create an artistically rendered decor. These design elements were accompanied by singe-stemmed flowers that created an unlikely juxtaposition. Attempting a design like this is hard to pull of with out it looking like junk, but when done right, magic appears and guests move from table to table to see what new creation awaits them.
This design was so popular that it actually inspired a gallery on our new website called Steampunk Sub-Culture. A special thanks to Orbie Pullen Photography who geeked out on this design and captured this unique event.
Be sure to check back next week to see the rest of this design. It only gets better from here☺
floral design | ASIEL DESIGN
host | Duncan Reyes
Photography | Orbie Pullen
Venue | Oceano Hotel and Spa, Half Moon Bay
You might like: