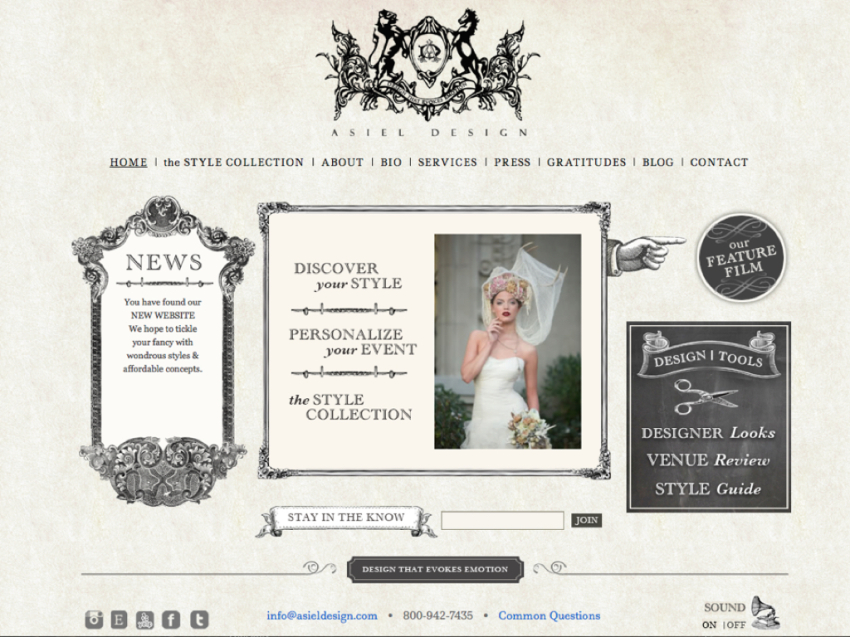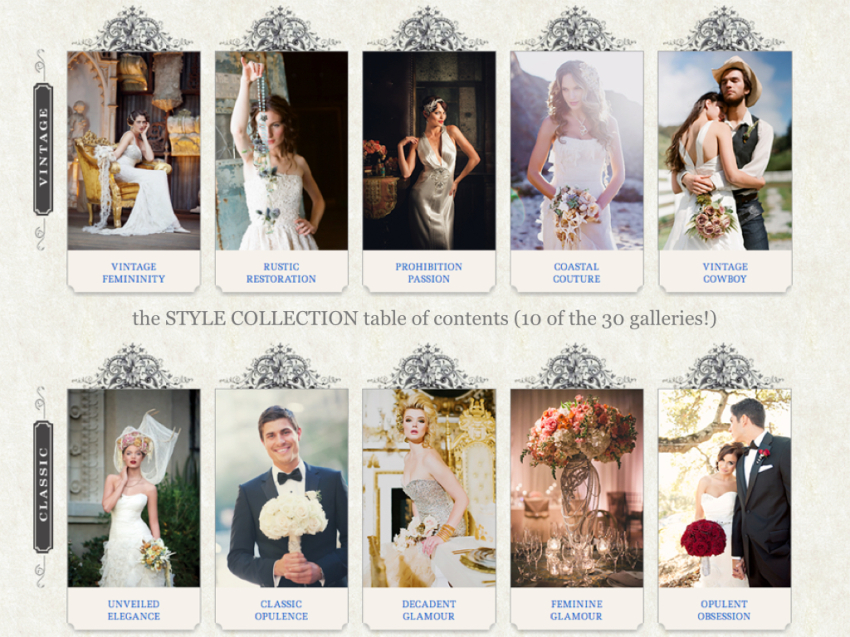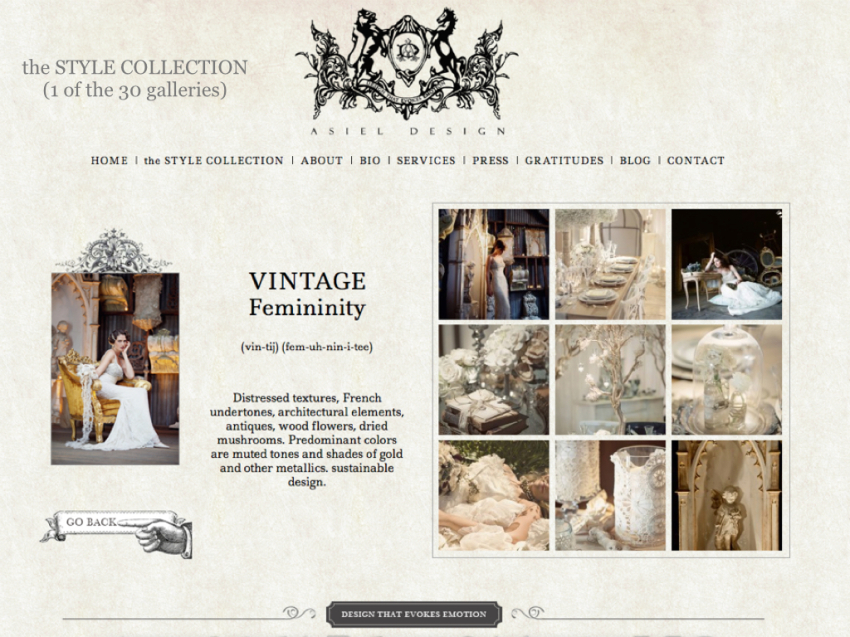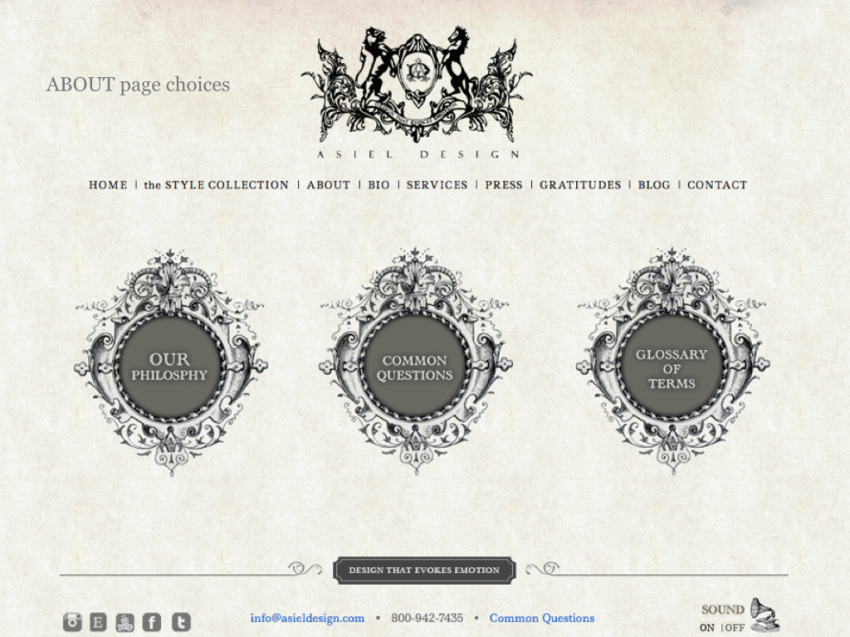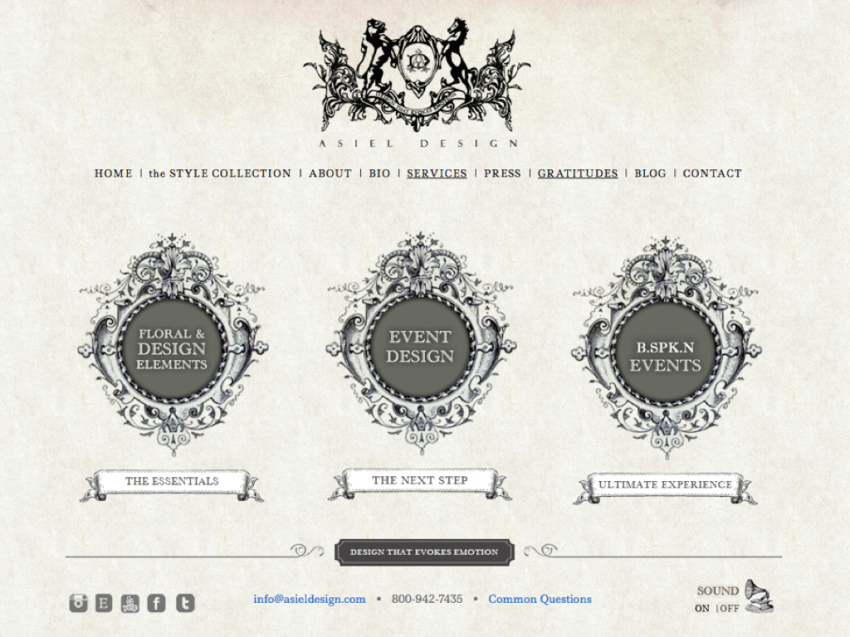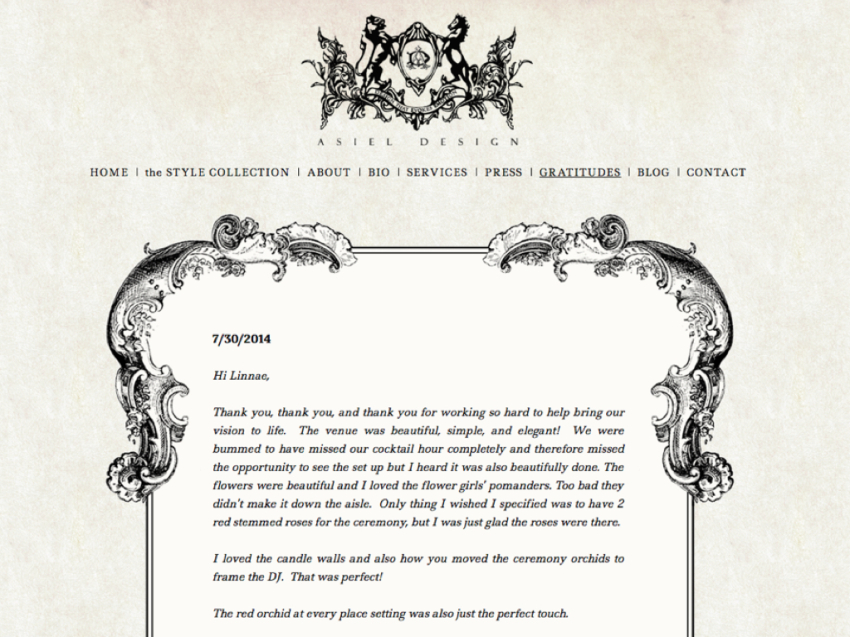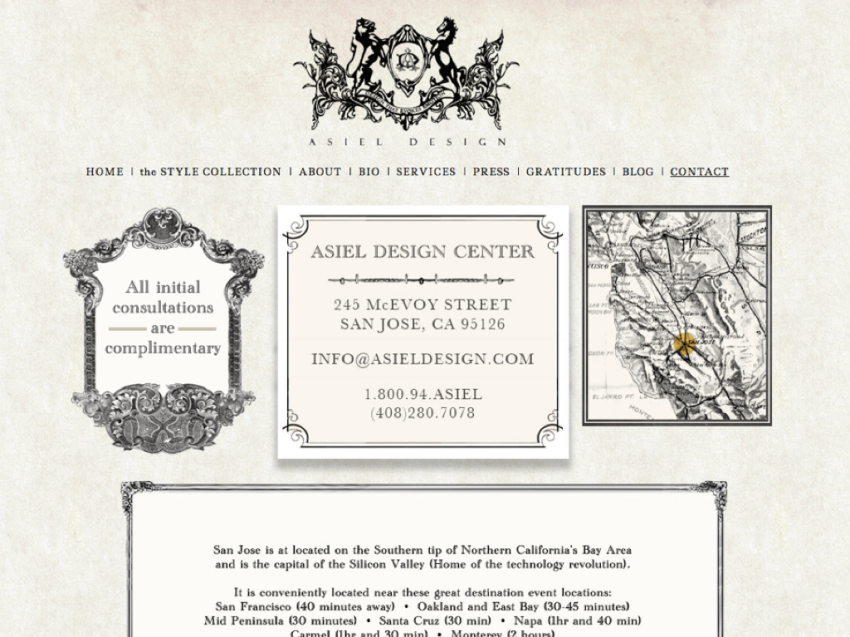 We are so excited to announce that we have launched our NEW WEBSITE.  It's been a LONG time in the making, but we are so HAPPY with the way it all turned out.  Here is an idea of what the site has to offer;
Key Features
one | STYLE COLLECTION
This feature is the heart and soul of the new site. The Style Collection is a gallery of our work that is organized into 30 different "collections." It acts as an inspirational guide to help our clients put their dreams and visions into words and pictures. Our clients can now choose the style(s) that most represent their vision for the event.
Each collection contains; a name, 1x key image and written definition that defines the style that is being presented. 9 additional images have been selected for each gallery to represent the design concept.
two | ABOUT
We wanted a website that helped define the way that we think as a company. So we included a Philosophy and Common Questions page.
That said, we also wanted a page that would add value to anyone who is planning an event and created a page called Glossary of Terms. This page defines terms and concepts that are commonly used in the event design world. This page helps give clarity to questions like; "What's the difference between an Event Designer and Coordinator OR What's the difference between a florist and a floral designer?
three | BIO
How do I define Who we are as a company? I guess as a business owner I been asking myself that question for the duration of the time that we have been designing events. We decided to include 4 x Bios to help shed some light on this question.
1x Bio is dedicated to the company, ASIEL DESIGN. Then Linnae Asiel and I (Jonathan) each have designer bios. Finally, we have an additional bio that is devoted to the Warehouse, because if you've been here, you know that the Warehouse is a magical place.
four | SERVICES
We also wanted a website that clearly defines what we do as a company. In order to do this we created that outlines the 3 major services that ASIEL DESIGN has to offer. They are as follows;
I. Floral and Design Elements– creating floral and design décor that can embellish or transform an event space
II. Event Design– Creating a design beyond flowers and décor to help further enhance a design concept for events.
III. B.SPK.N Events– Which is our ultimate design service whereas we transform an event space and create a truly unique event experience
five | PRESS
As a company we have been very fortunate to be published often. This page features all of our press dating back to 2007 and each year since then is individually cataloged.
six | GRATITUDES
This page features a windfall of client reviews that we have received throughout the years. At the end of the day I think it's important to see what past clients say about us. We will keep this page up to date with the newest reviews as they come in.
seven | CONTACT PAGE
Like all sites we included a Contact page, with info on the standard ways of contacting us (email, map, phone number) but we also added a little blurb here on what to expect in Our initial complimentary consultations
There are also more features that coming soon including our VENUE REVIEW and DESIGNER LOOKS. So be sure to check back in a little while.
So there you have it. These are the major features within our site… So, what are you waiting for? Go ahead and check out our NEW WEBSITE!!!!!!!
Sincerely,
Jonathan
You might like: