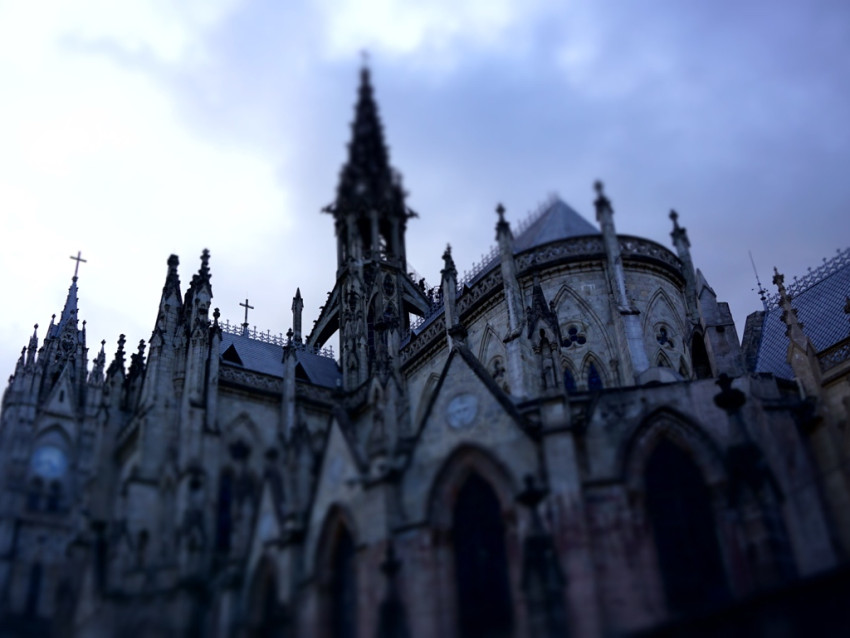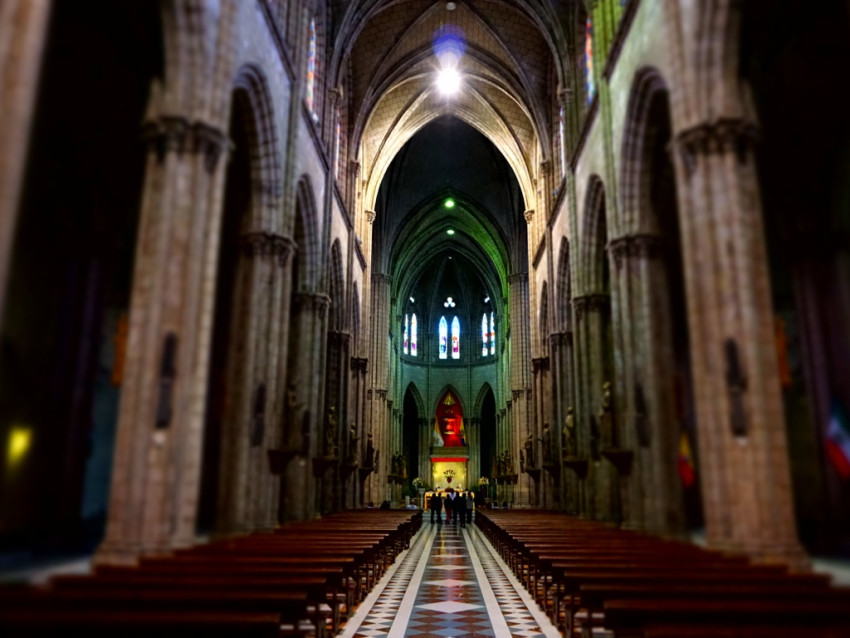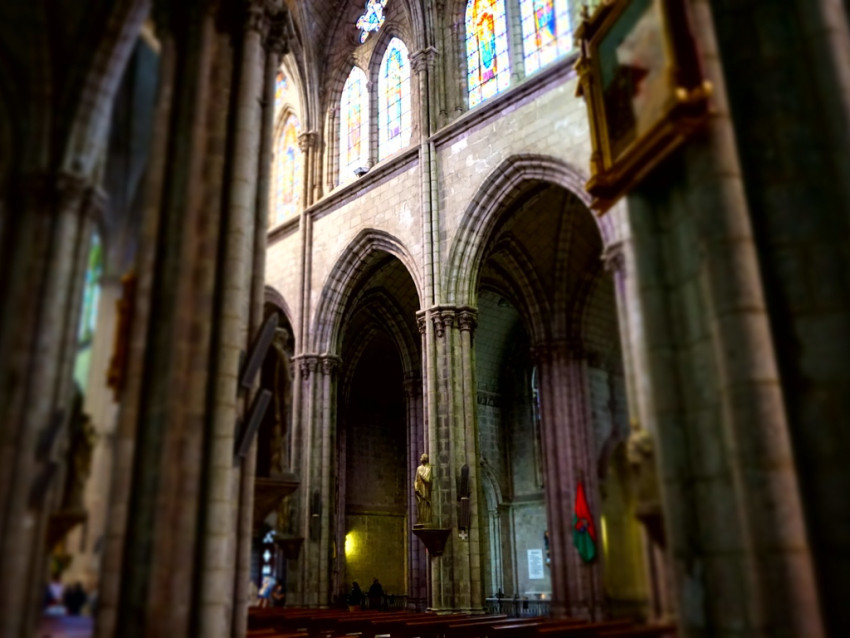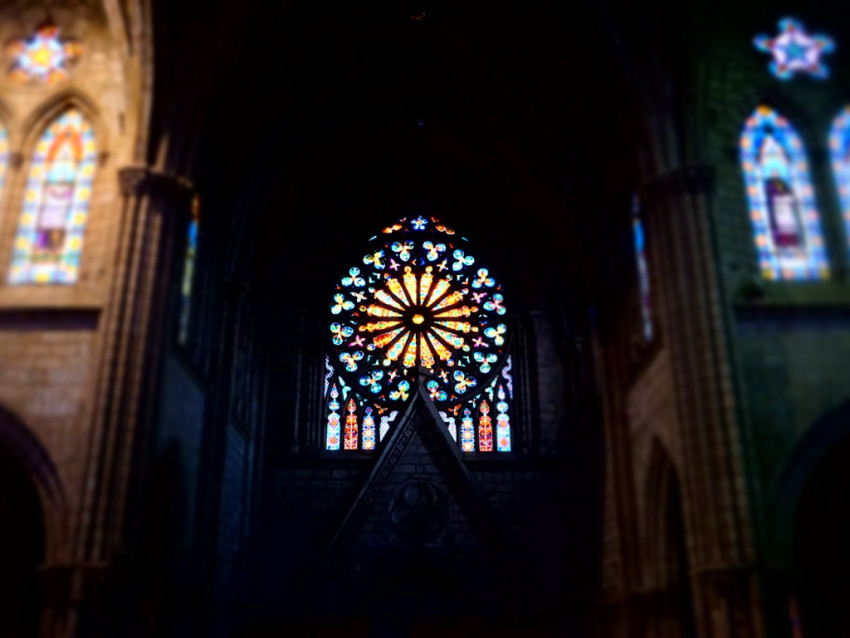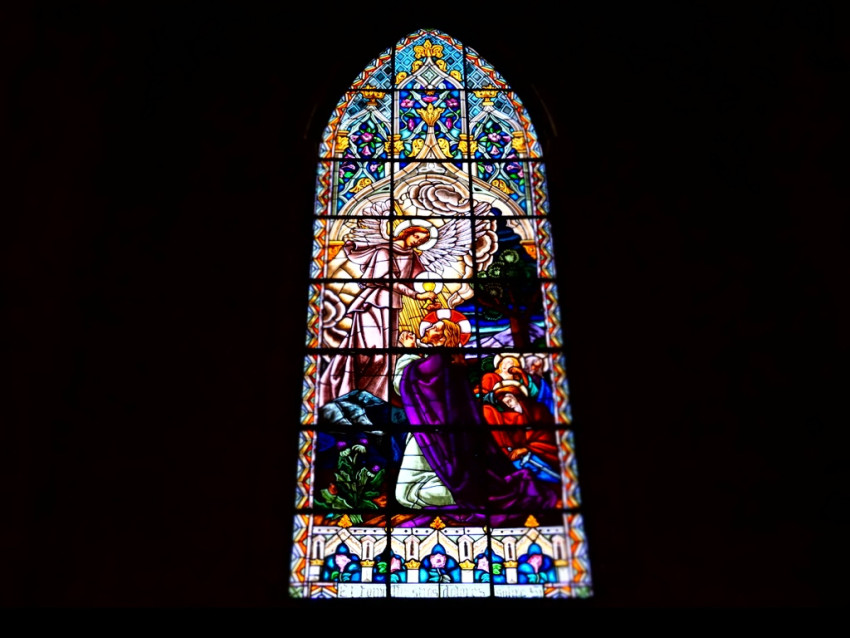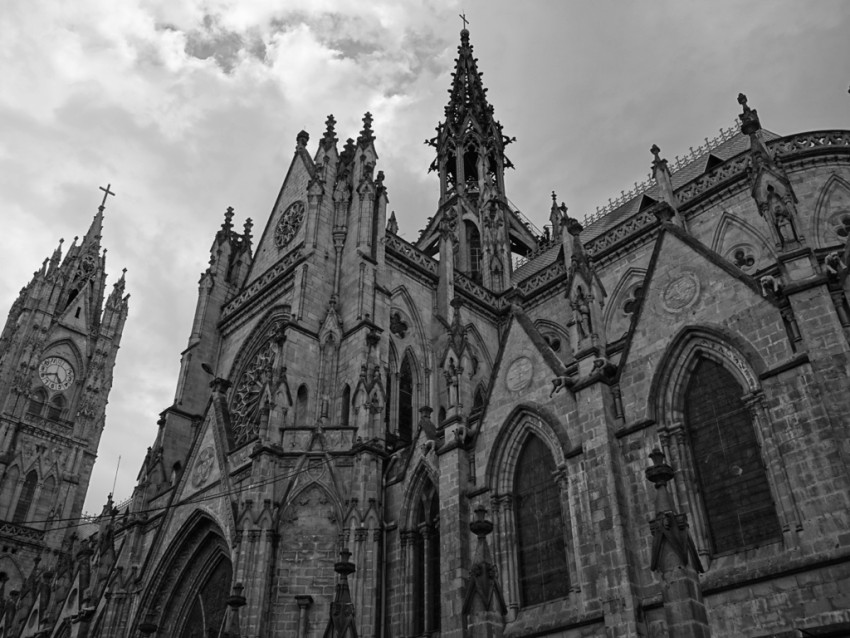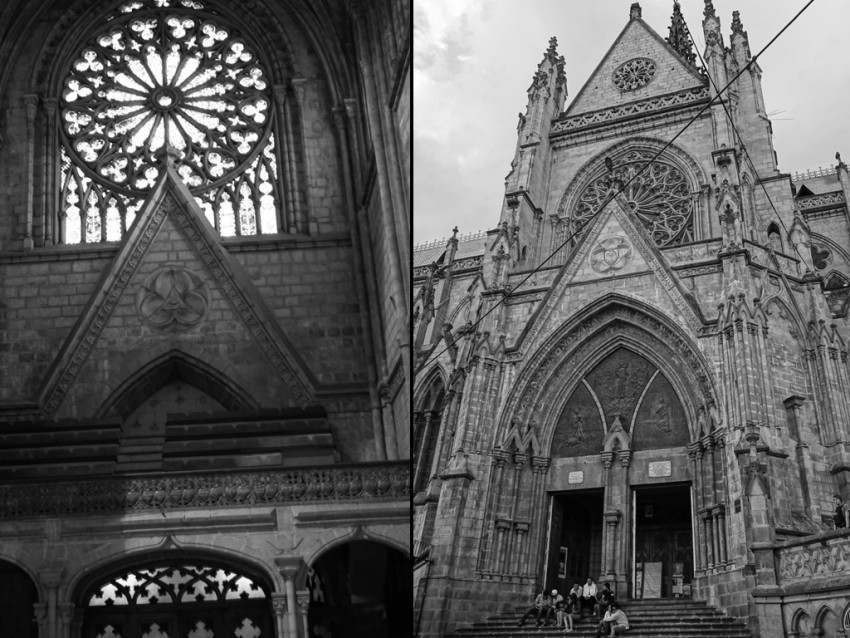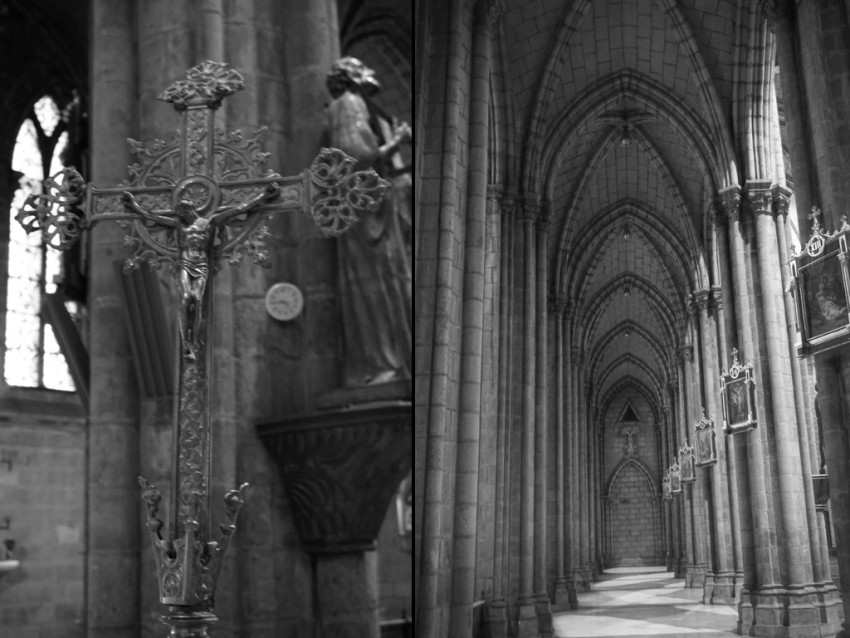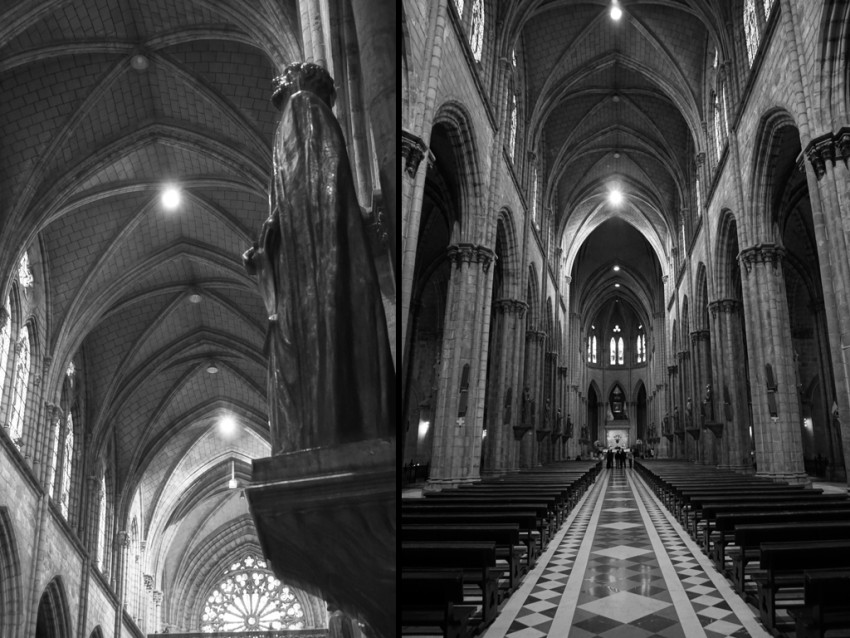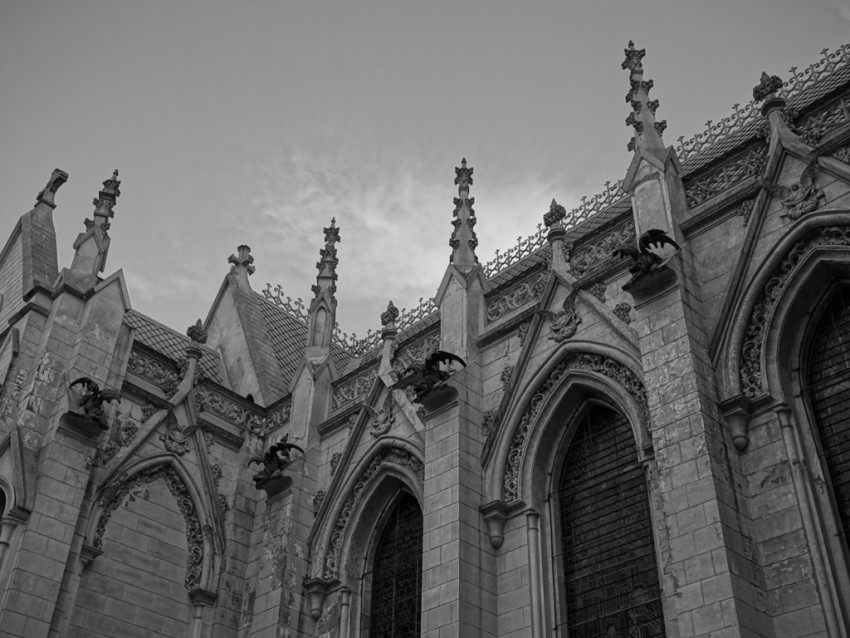 While we were in Ecuador, I visited a beautiful Gothic Church called La Bascilica Del Corazon De Jesus and I have to say, it was a magical experience. Not only did I get to explore an incredibly rich culture with beautiful architecture, but I also got to expand my perspective by playing around with my new sony camera!
La Bascilica Del Corazon De Jesus is a traditional Gothic Style Church in the heart of Ecuador. Here in the United States and around the world, churches like this one have been an important part of a "Gothic" movement throughout our culture and fashion. Traditionally, "Gothic" refers to the looming architecture of these kinds of churches. most Gothic Churches were designed to be very tall, dark and ominous with the main intention to make you feel small in relationship to God, who is very big.
During our visit, I got to see this beautiful Church through a whole new lens really opening up my perspective and appreciating it in a new light. Recently, I got a new sony camera and had a lot of fun playing with it here in Ecuador. This is why you see some Black and White images, some distorted pictures, blurred edges and some color adjustments. It is still amazing to me how changing my lens dramatically changed my experience and introduced me to a whole new side of this church. Not only did I play with lighting, shadows and daylight, but I also got to play with really capturing the extreme contrast between the dark, stone walls juxtaposed with the powerful, colorful stained glass windows.
While taking pictures of the church, I found a lot of symbolism that really surprised me; such as the Mason Sign that can also be found on the back of the dollar bill. It inspired me to ask questions about their culture and what fantasize about it's meaning and what was happening during the time the church was being constructed. Fortunately, we got to spend time with Patricio Chavez the Ambassador for Ecuador to Russia. By speaking with him, we learned a lot about Ecuador and the history of La Bascilica del Corazon de Jesus. We had an amazing time and are so grateful for the time that Patricio gave us, playing with our new camera, and most importantly exploring a real piece of history that has influenced the world in more ways than one.
Sincerely,
Jonathan
You might like: