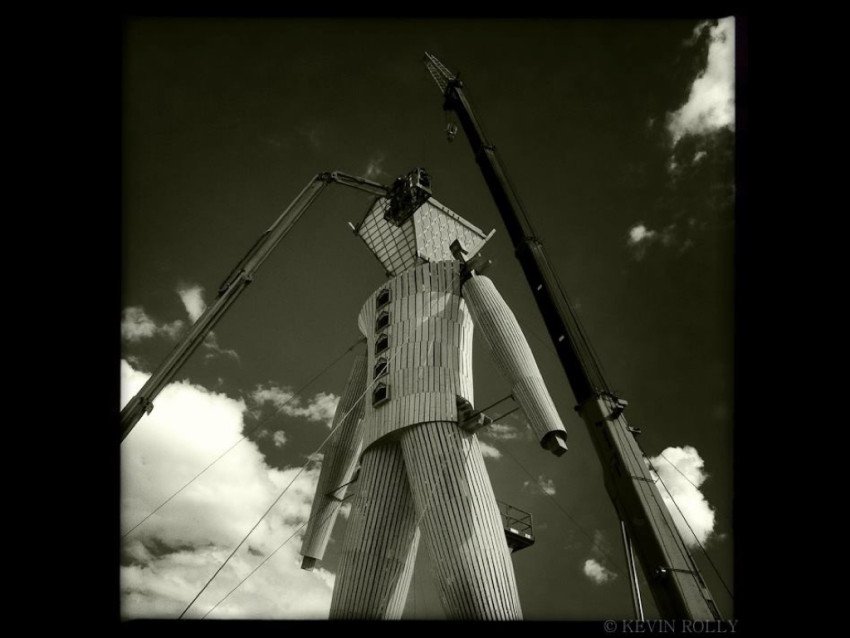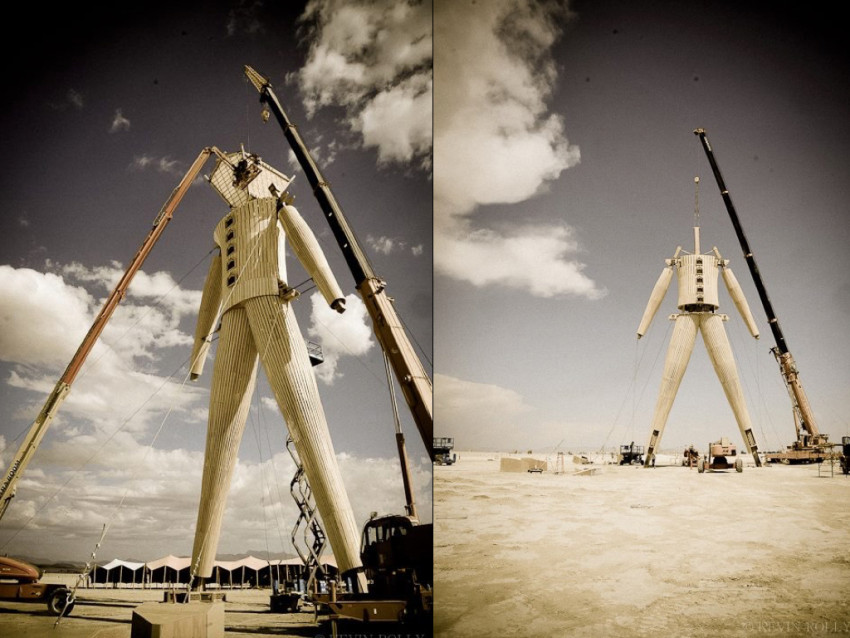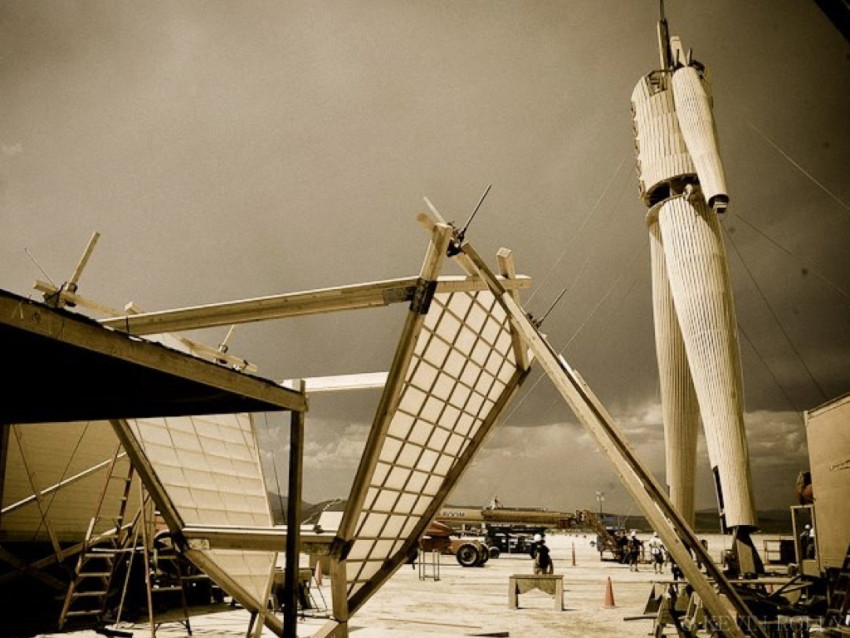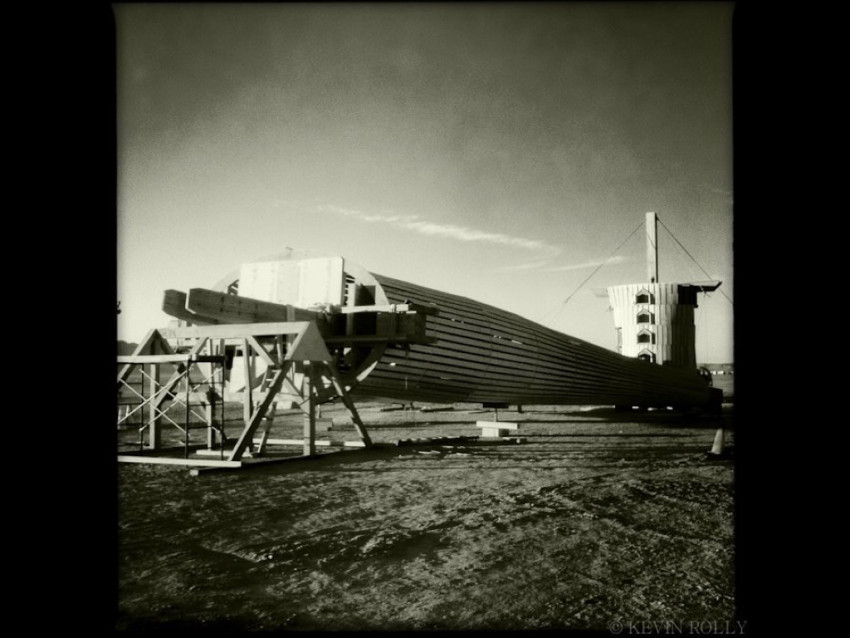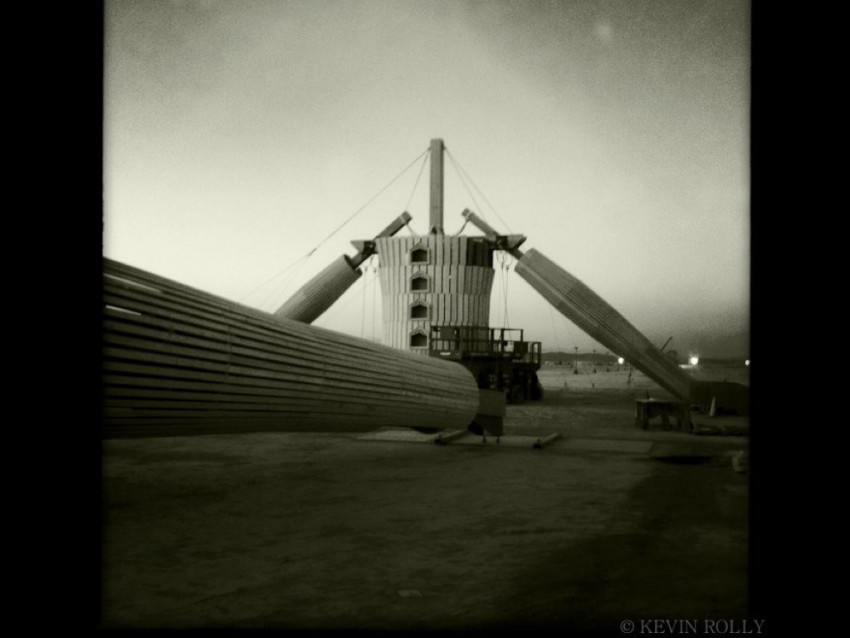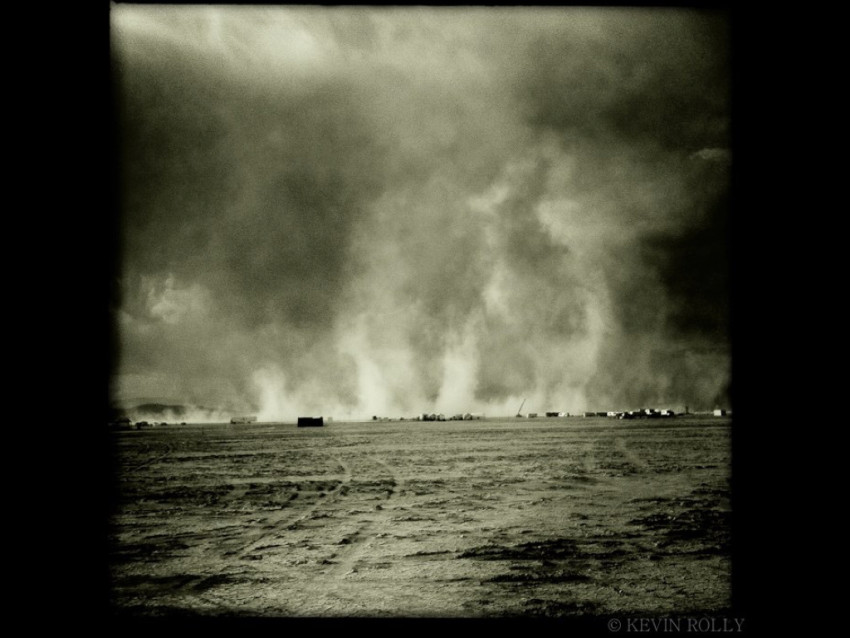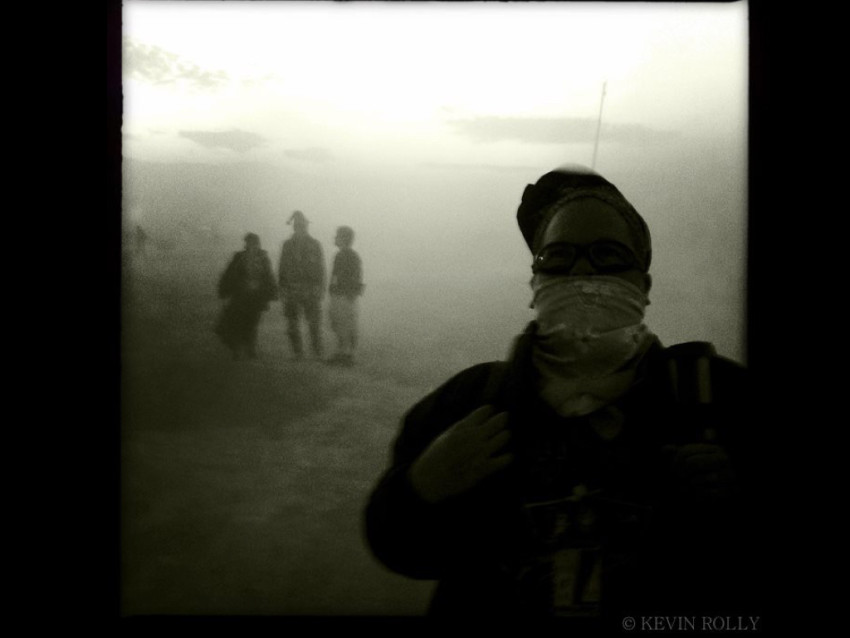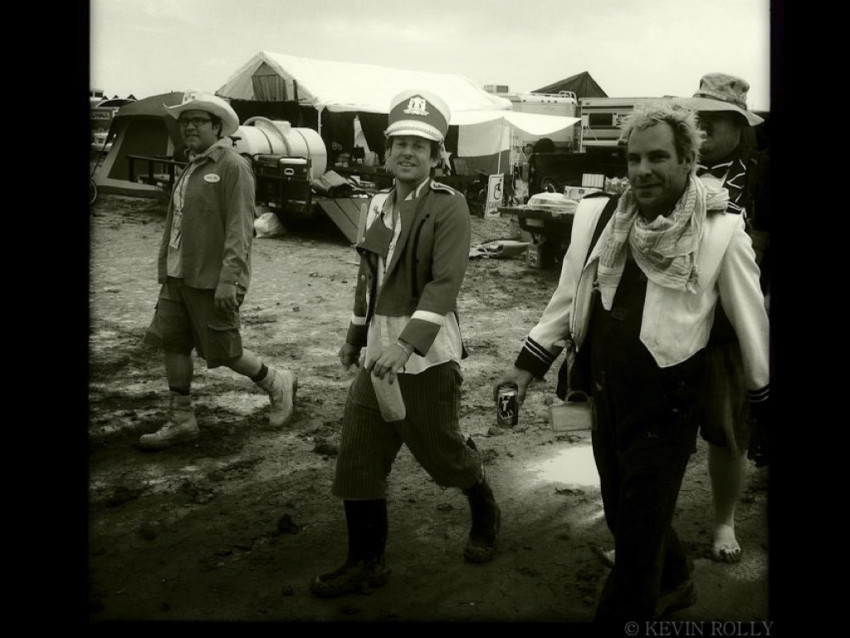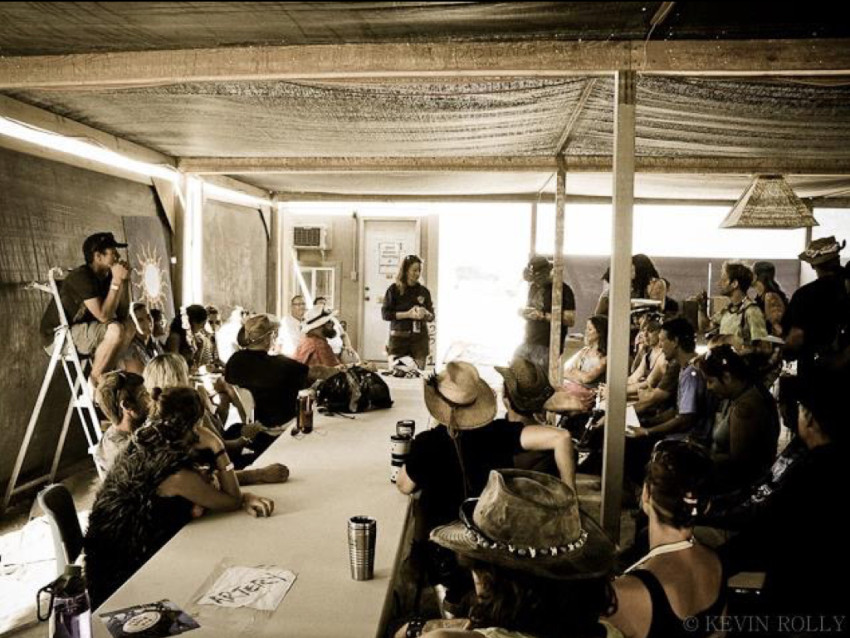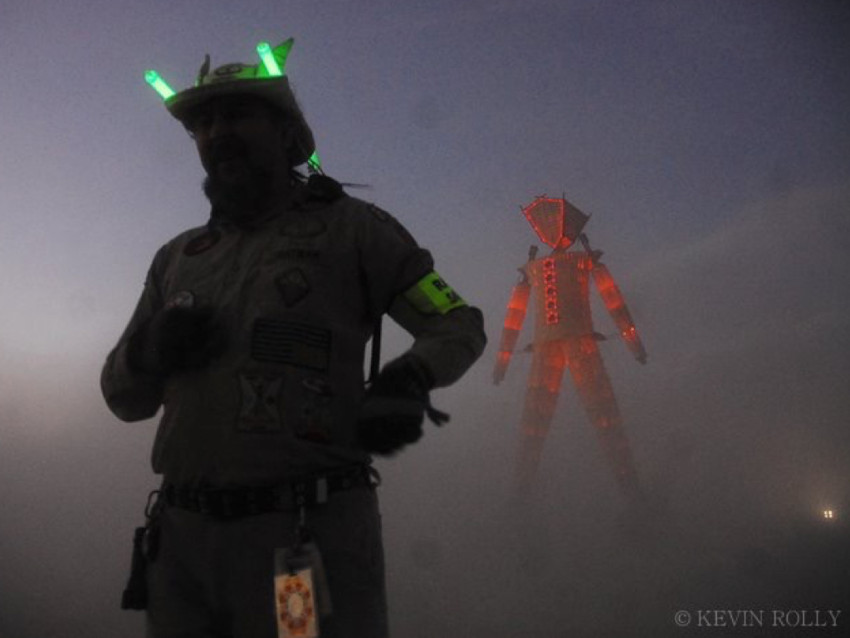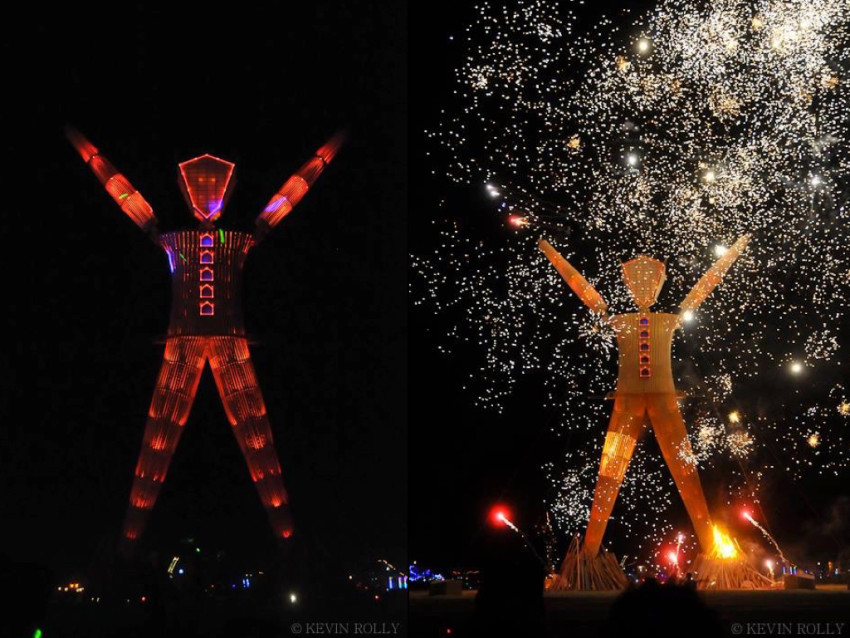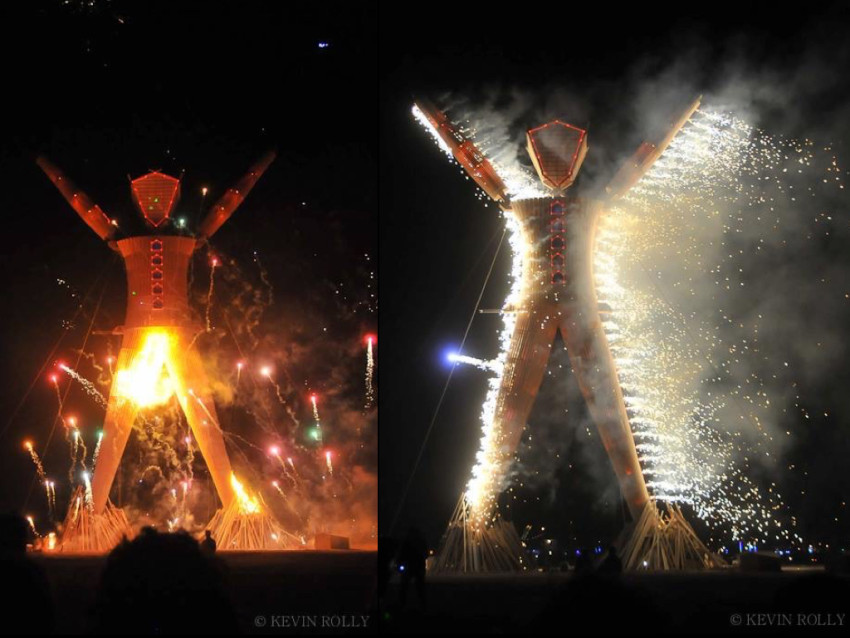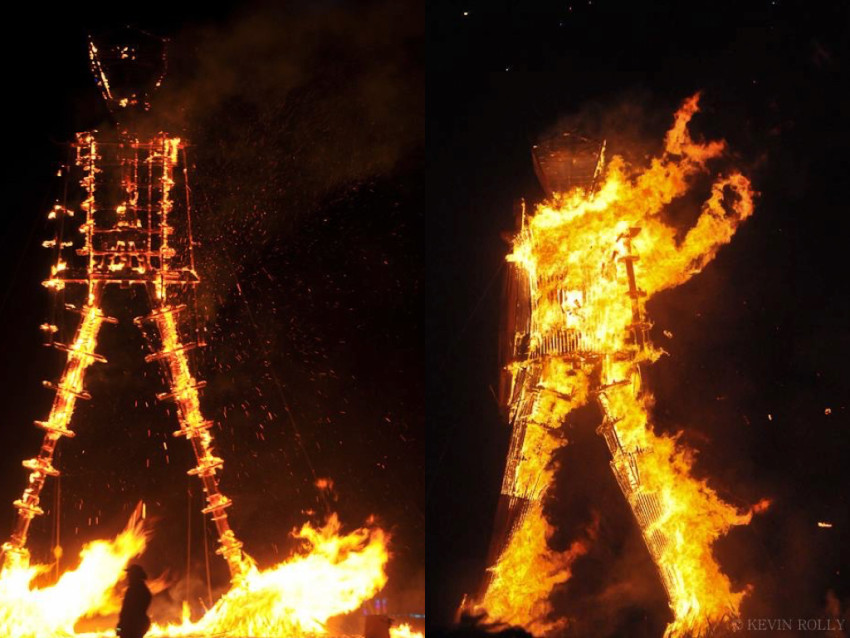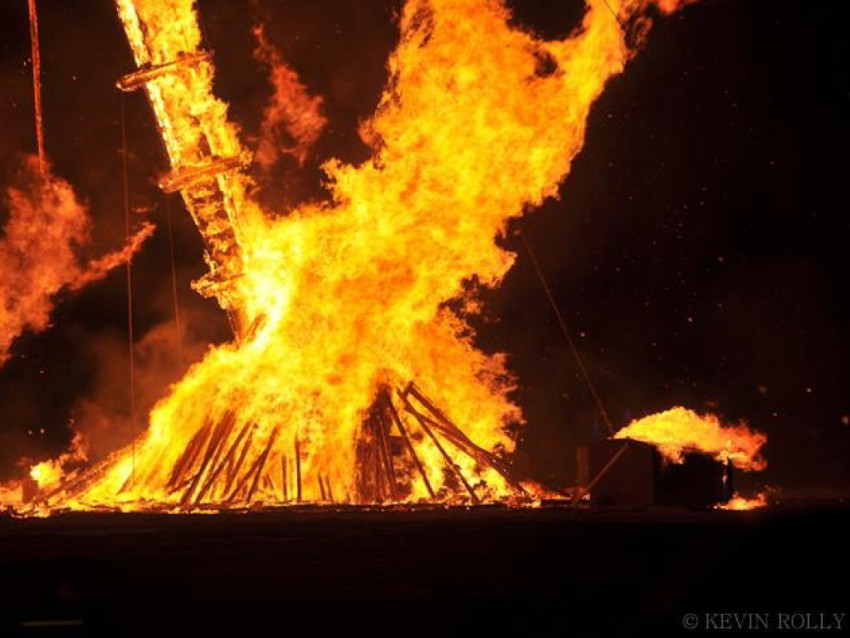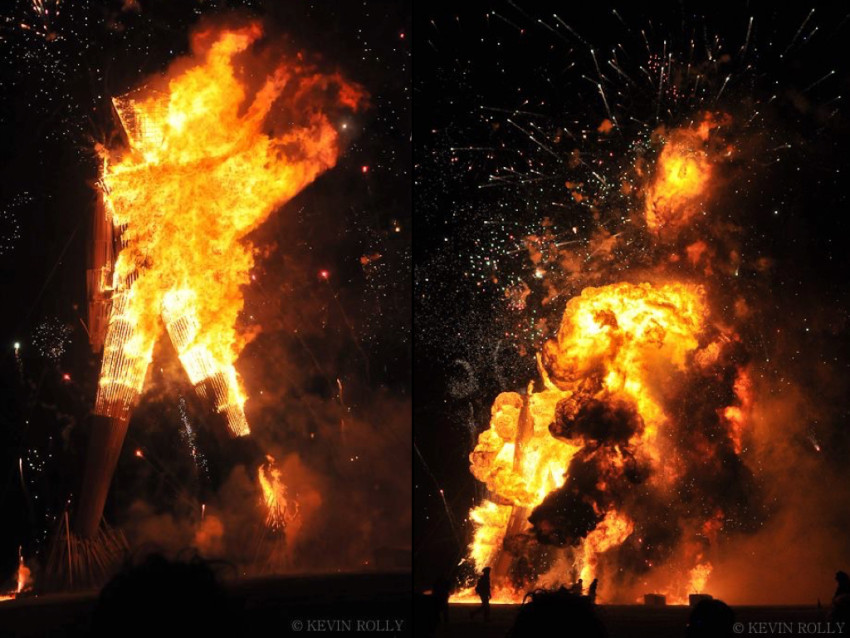 Question: What is Nevada's 5th largest city that exists for only 1 week each year with over 65,000 people, daily newspapers, radio stations, mutant cars, and some of the most incredible art you've ever seen in your life; AND it cannot be found any other time of the year?
Answer: Burning Man
Each year, Black Rock Desert, Nevada transforms into Black Rock City and becomes home to more than 65,000 people for ONLY 1 week and then it disappears without a trace until the following year. Words can only do so much to describe how incredible Burning Man is, so I have brought in the help of a remarkable friend and photographer, Kevin Rolly; all of the pictures above are his and I highly encourage you to follow his work and art as he is one of a kind!
Kevin is probably one of the most involved people in Burning Man who I am friends with and I am so grateful that he is letting us use his images to illustrate the magnitude of this event. With over 2,000 volunteers to keep it running for the week, only a handful of people do what Kevin does. A selected group, travel out to Black Rock Desert months before it starts to construct the 'man' and begin building the foundation for the entire city. For people who don't know how big the 'man' really is, you can see the cranes needed to reach the top along with the scale of size; it's amazing.
Every time I think of Burning Man, I am inspired by the creativity, dedication and commitment that people have for THE EVENT of the year. People prepare 6-12 months before Burning Man at home creating art projects, art cars, and theme camps. Everyone contributes on some level and it's almost impossible to NOT act like a kid while you're there. For many, it's a place of rebirth and freedom, and I would have to agree. The entire concept of Burning Man mirrors the process of life and death itself. With months of hard work, planning and organization the Man is light on fire in a grand celebration on the last day of the event. Accompanied with fireworks, fire-dancers, performers and conga drummers, etc. this is what we were all waiting for. The entire event represents a letting go, a nothing is permanent mentality and at the end as the man burns, you can feel a part of yourself drift away with the smoke, ready for another year of creation and life – only to let it all go again.
There is so much to Burning Man and I hope to have inspired you to learn more about it and attend in 2015. A couple notes when you attend:
1) This past year, the dust storms where really bad. Do research and find out how you can best prepare for this kind of environment! (Slides 6, 7)
2) The day after the man burns and event has 'ended' they do another celebration that for me is equal if not more powerful than the burning of the man. This is when they burn the 'Temple'. Throughout the entire week, people write names of lost loved ones on the walls or put special items inside the Temple to share in their physical release as it burns into ashes and disappears forever.
3) PREPARE. PREPARE. PREPARE. Read online blogs and find out how YOU want to experience the event of the year. Some people bring tents, others bring motor-homes! There's no wrong way to do it.
The only important thing, is that you do it.
Sincerely,
Jonathan
photography | Kevin Rolly Photography
You might like: