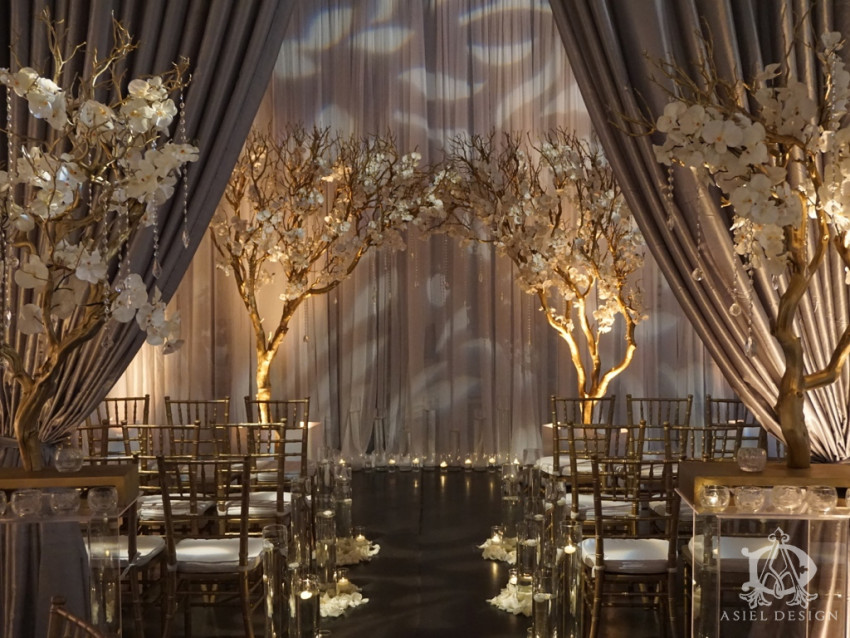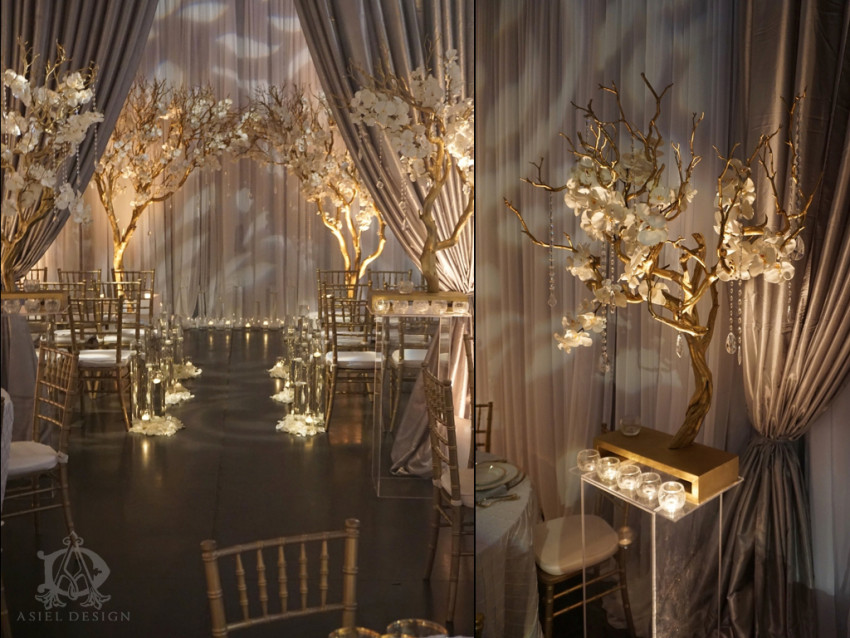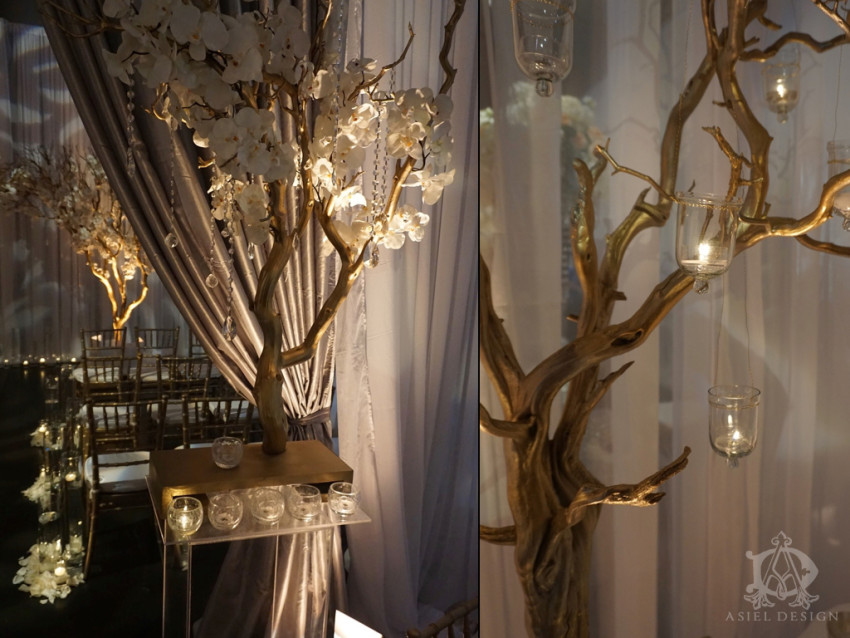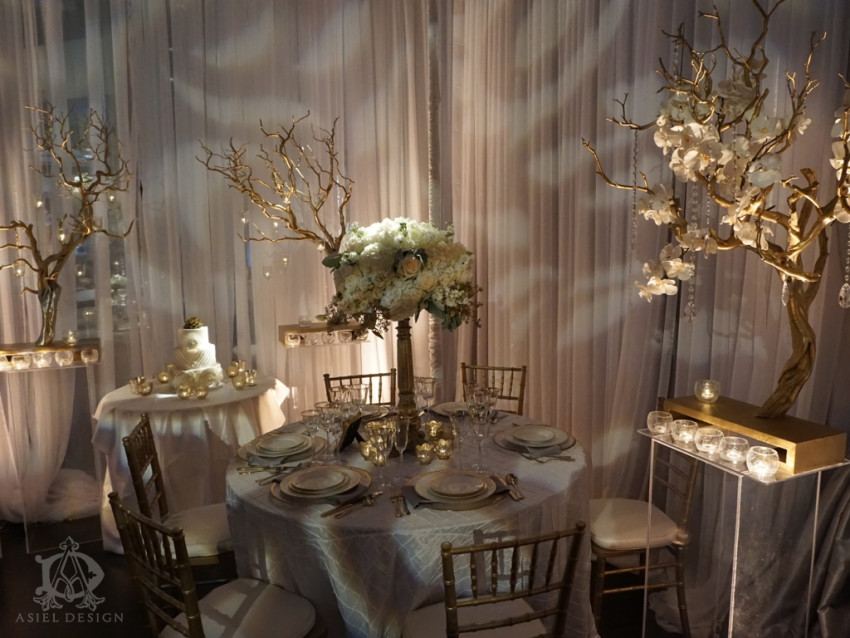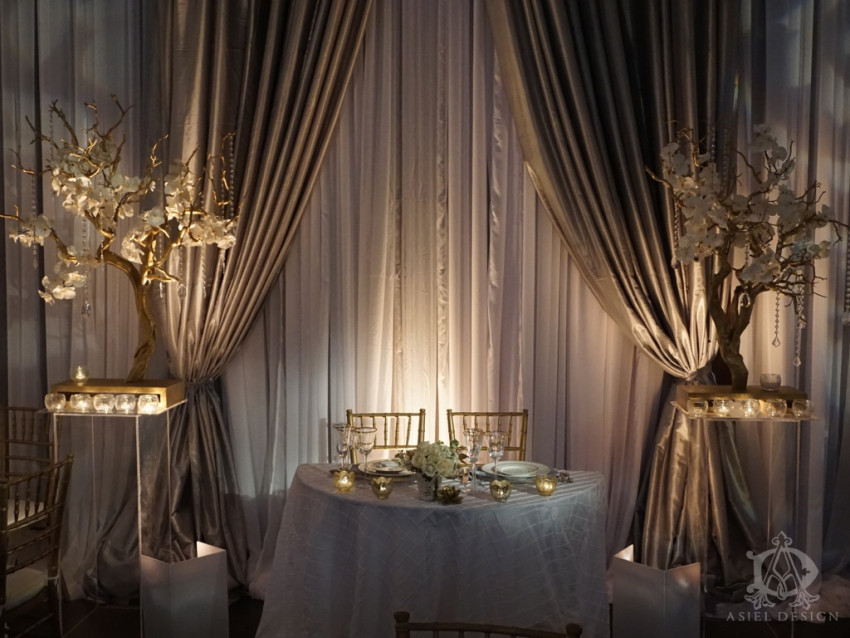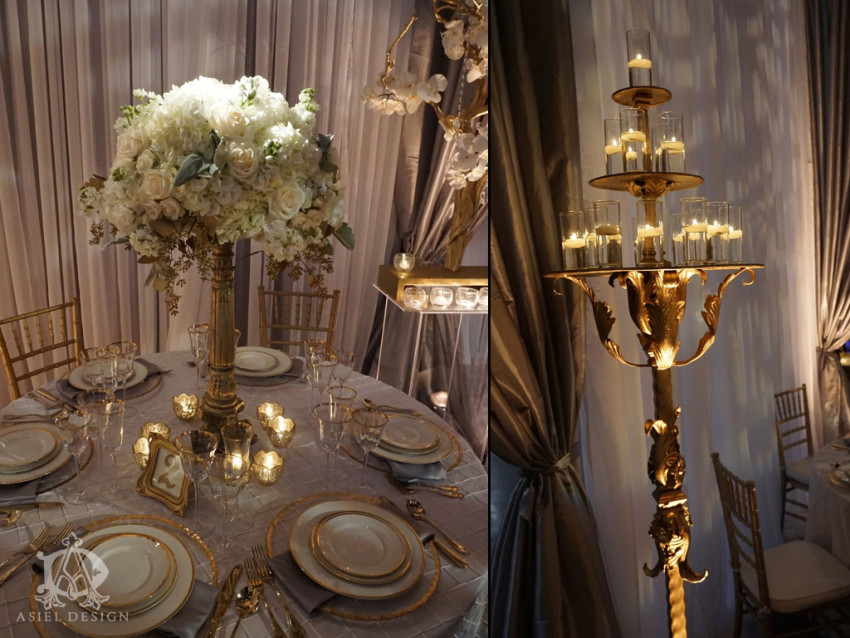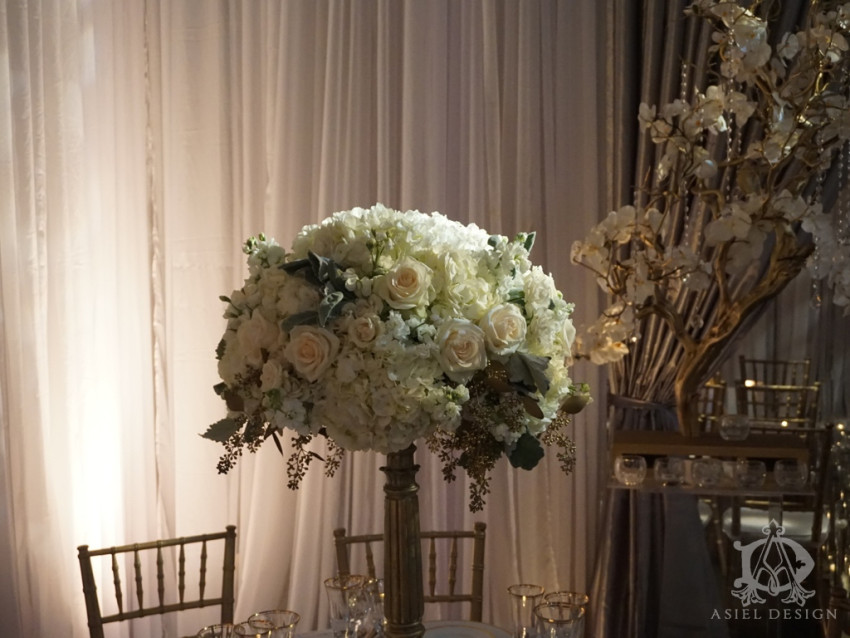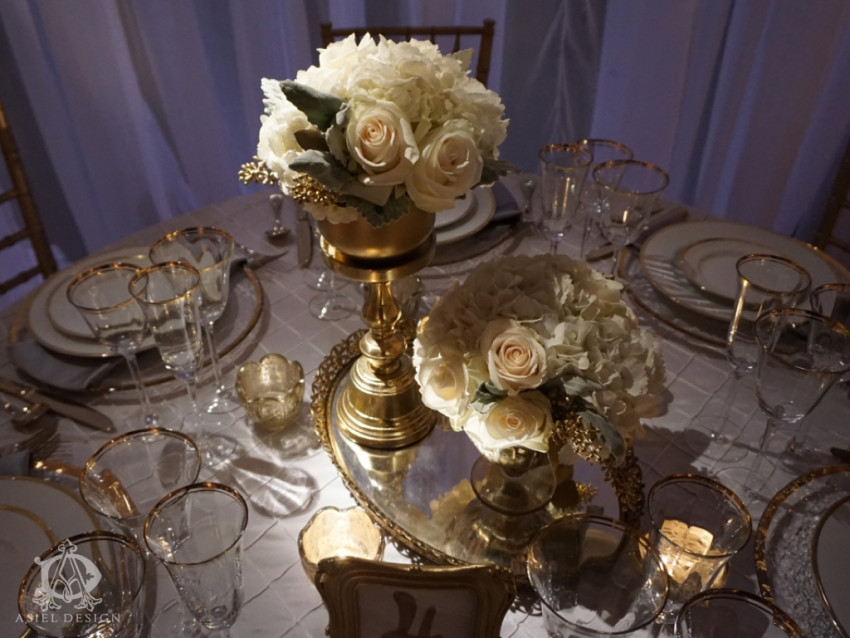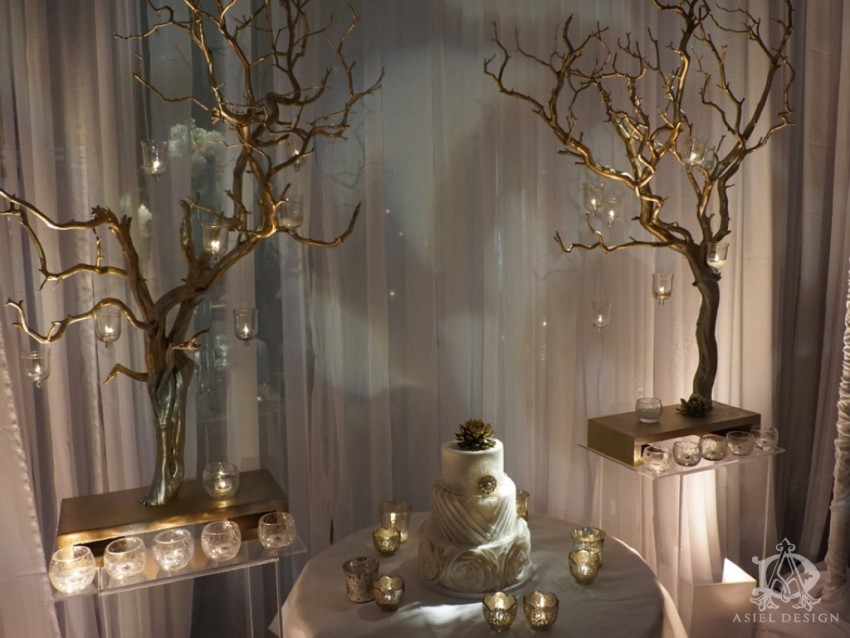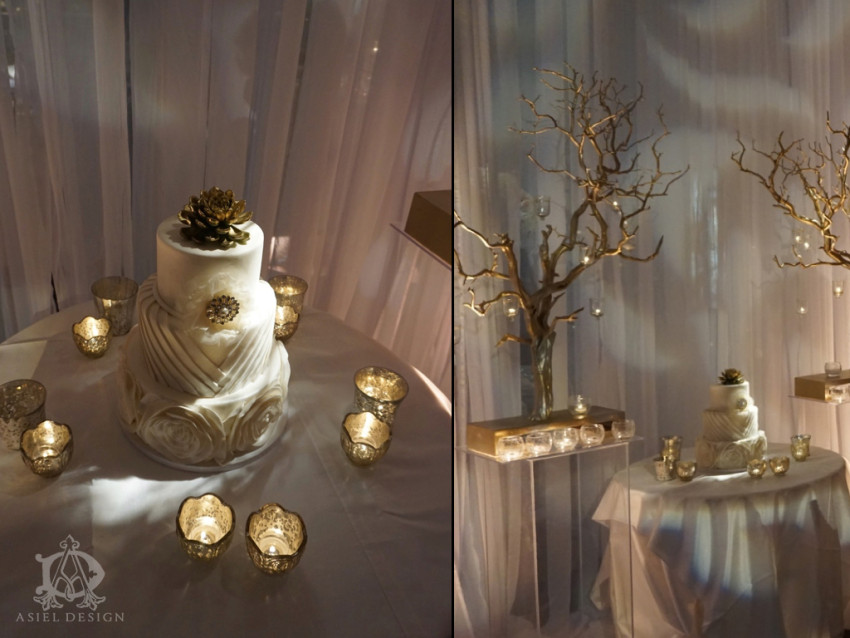 The 2015 Wedding Faire at the Santa Clara Convention Center is a perfect example of how we use the three most powerful elements to any wedding or event design: Flowers, Linens and Lighting.
In November of 2014, I wrote a blog post about Flowers, Linens and Lighting and explored how these elements work together to create magical atmospheres and unforgettable nights, and this is the perfect example: "Simple Elegance".
For this wedding showcase, we combined classic, vintage and ballroom styles into a beautiful elegant evening. With drapery from floor to ceiling, incredible lighting from a collection of hanging and floating votives paired with Enhanced Lighting, William's Party Rentals and Jens Cake, this night was a dream come true!
FLOWERS personalize any event and are typically the focal points of almost every table and main centerpiece. Whether it be White Phalaenopsis Orchids hanging from painted gold Manzanita Trees or tall table-top bouquets, your flowers define the event space.
LINENS accentuate the flowers by accenting tables and chairs and coating the walls with elegant, drapes of incredible fabric. Transforming convention center walls into an elegant space can only be done one way, with Linens.
LIGHTING sets the mood and ambiance for the entire event. for this event we work with Enhanced Lighting and used lots of voticves and gobos on the floors and walls to add that 'fantasy' quality that can only be captured with the right lighting.
This Simple yet Elegant theme is classic with modern elements and we believe it will be one of the most popular wedding themes of 2015.
Sincerely,
Jonathan

floral and event design | ASIEL DESIGN
fabric drape and lighting | Enhanced Lighting
rentals and linens | William's Party Rentals
Jen's Cake
You might like: