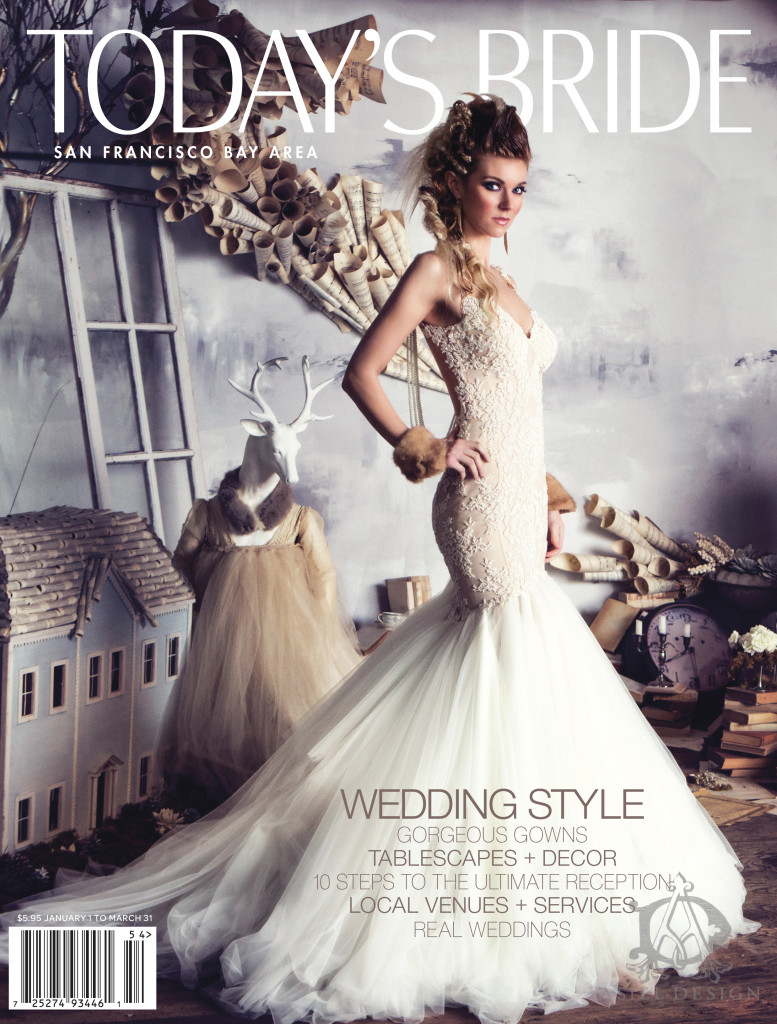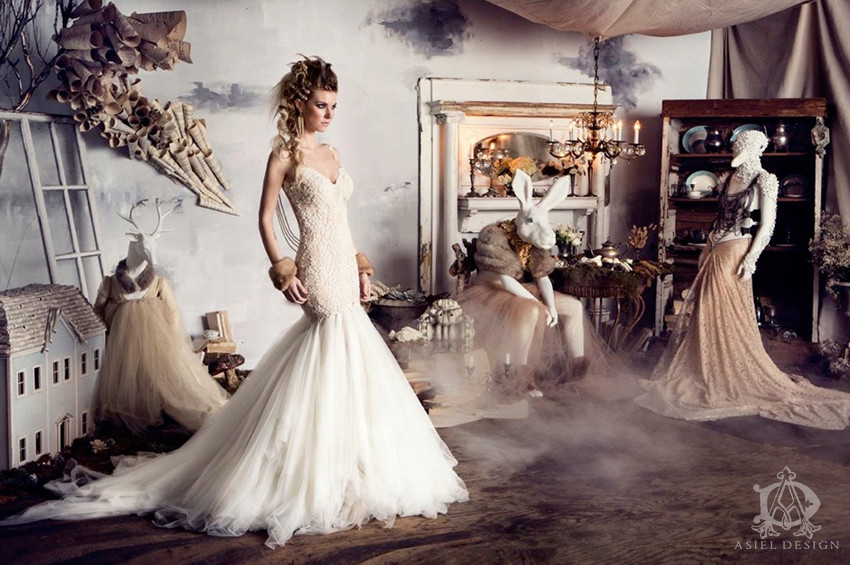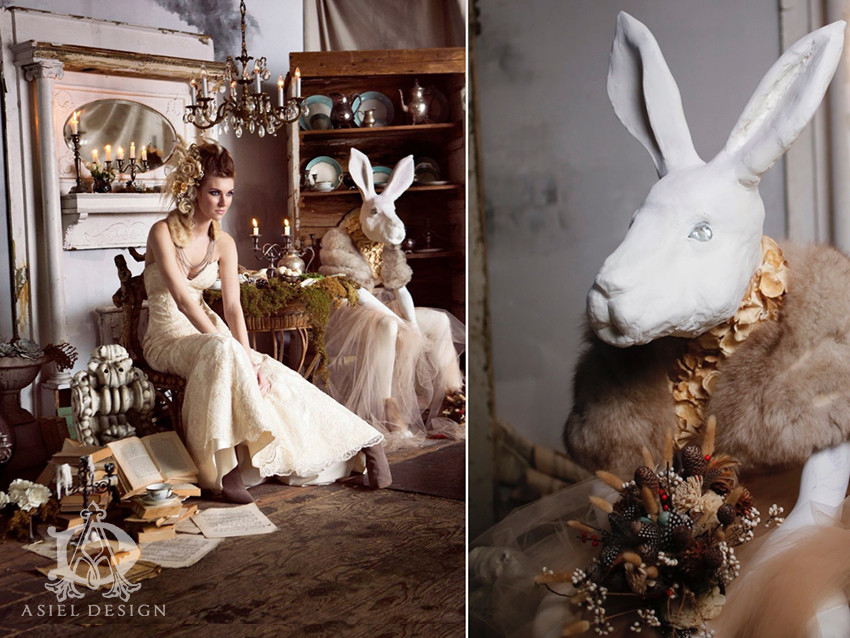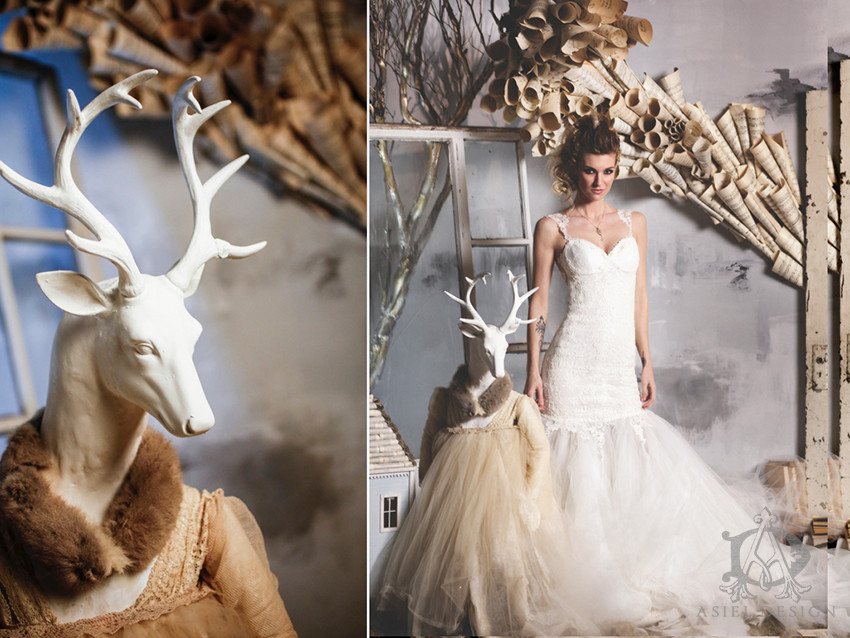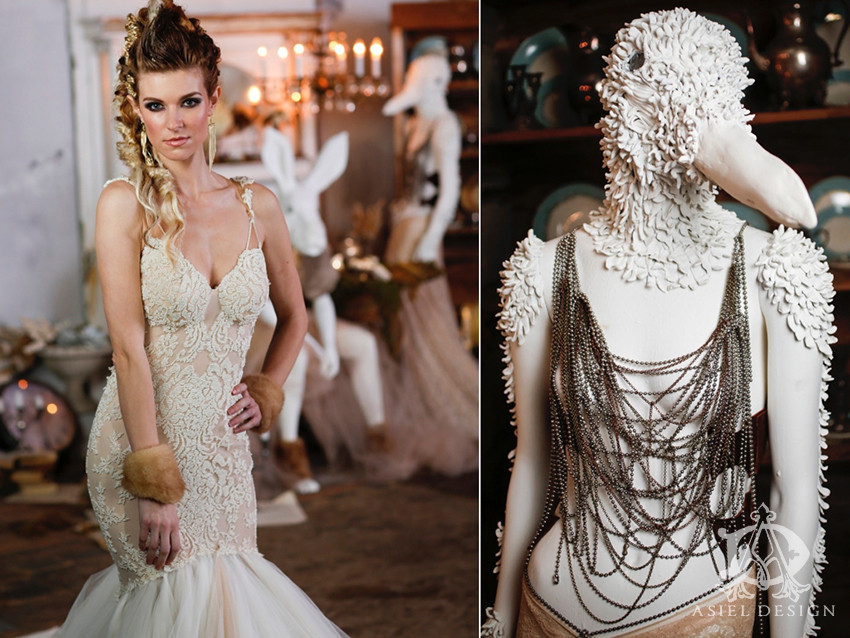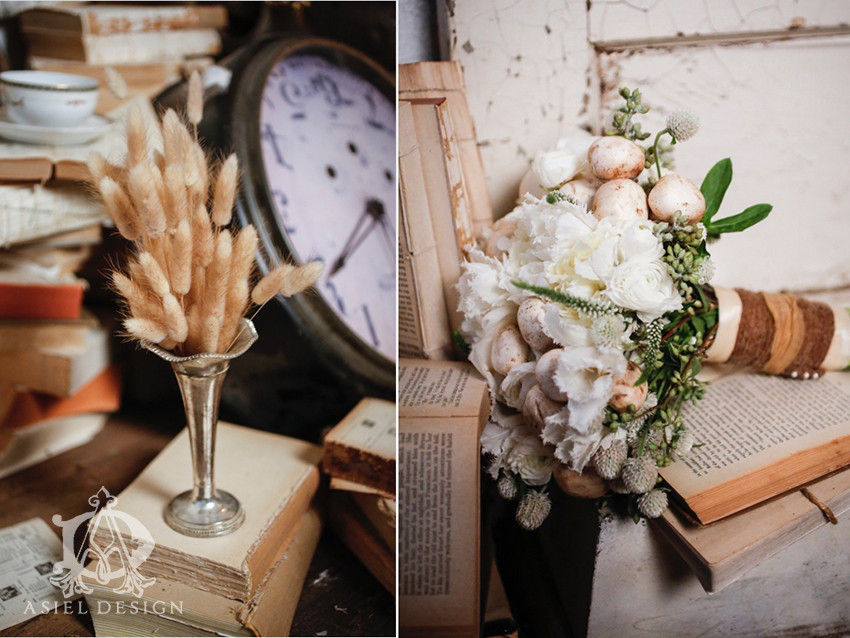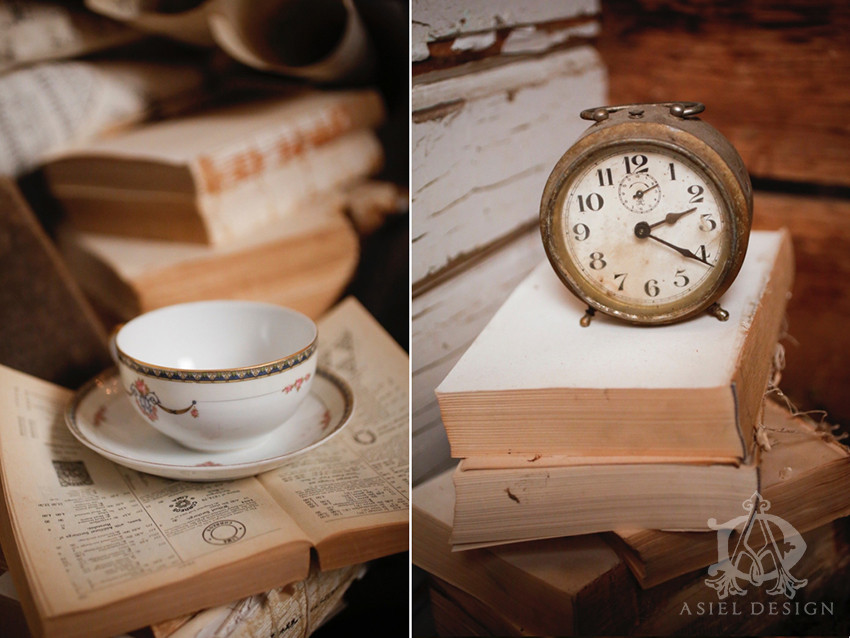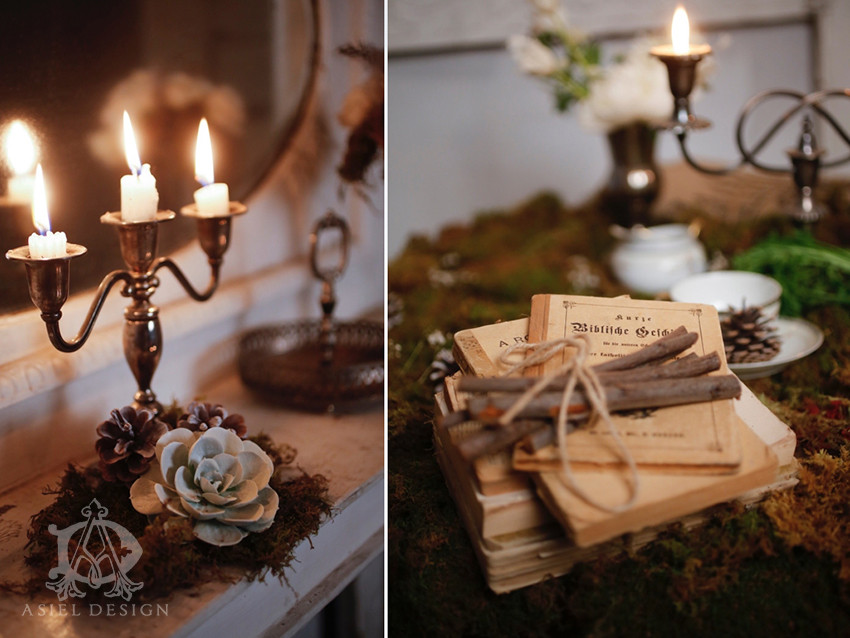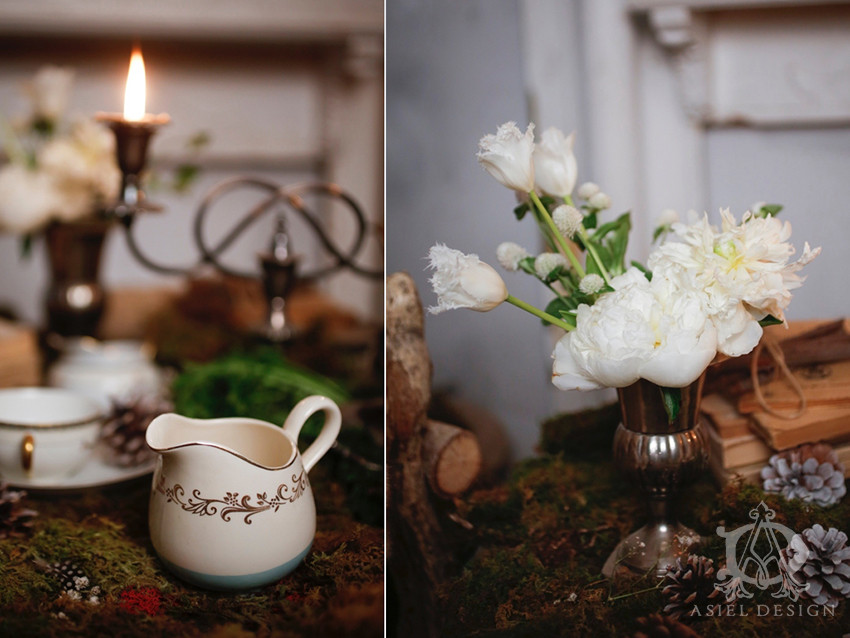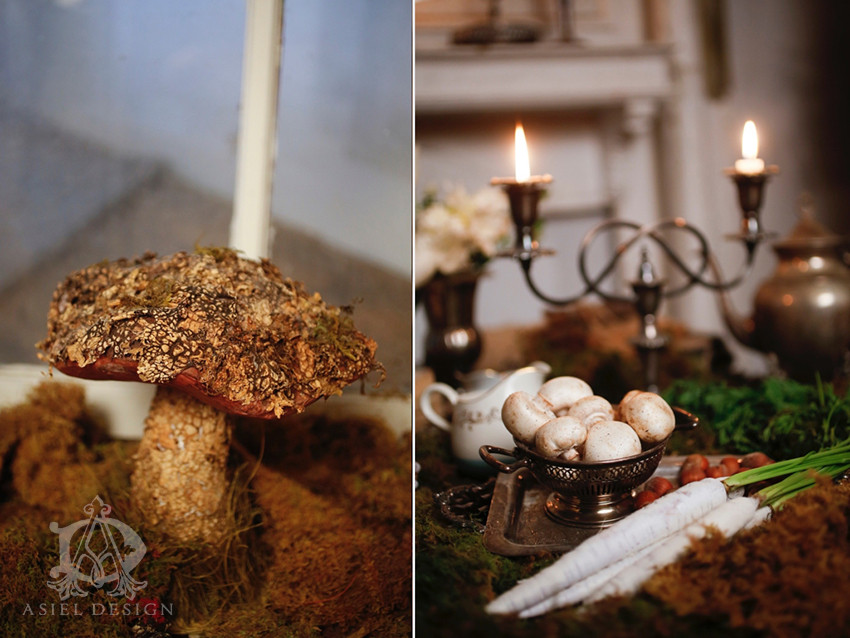 Welcome to the 1st 2015 Today's Bride Cover Shoot!
It is always such an incredible honor and privilege to work with Today's Bride. It's an opportunity to play with upcoming trends, think outside the box and really push the limits beyond convention wedding themes.
When we sat down and thought about this shoot, we knew we wanted to blend vintage accents (our favorite) with the incredible art sculptures and design of Tulio Flores; the results were breathtaking!
Linnae and Tulio lead the art design and created a beautiful editorial, fashion-forward, whimsical, winter wonderland that literally transports you to another world. With white spray painted carrots, bird-head and dear-head sculptures made from scratch, and teacups and vintage books, this is a very progressive and abstract wedding theme.
For this Cover Shoot, we knew we needed an incredible team to make this happen. Armando from Get Your Do Up did the hair and makeup transforming our beautiful model into the elegant bride you see in the photographs. Catherine Hall Studios captured the event making it timeless and one we will never forget. For the stunning gowns, Kinsley James (slides 1, 2, 4, 5) and Haute Bride (slide 3) showcased a few of their unforgettable dresses that had us all talking for weeks after the shoot. JL Imagination set the fanciful and dreamy mood for the entire wedding theme and AVR Films captured it all on film! What a magical night!
With the entire shoot setup here at the Asiel Design Warehouse, we really got to use and explore the space to create this trend-setting wedding theme. But, more importantly, we got to work with our incredibly talented friends and family and put together an event that will forever mark the start of 2015.
Sincerely,
Jonathan
art direction| ASIEL DESIGN
set and floral design | ASIEL DESIGN + TULIO FLORES
animal sculptures | TULIO FLORES
photography | CATHERINE HALL STUDIOS
cinematography | AVR FILMS
hair and make up | GET YOUR DO UP
gowns | KINSLEY JAMES
gown with model seated position | HAUTE BRIDE
lighting | JL IMAGINATION
location | ASIEL DESIGN WAREHOUSE
You might like: