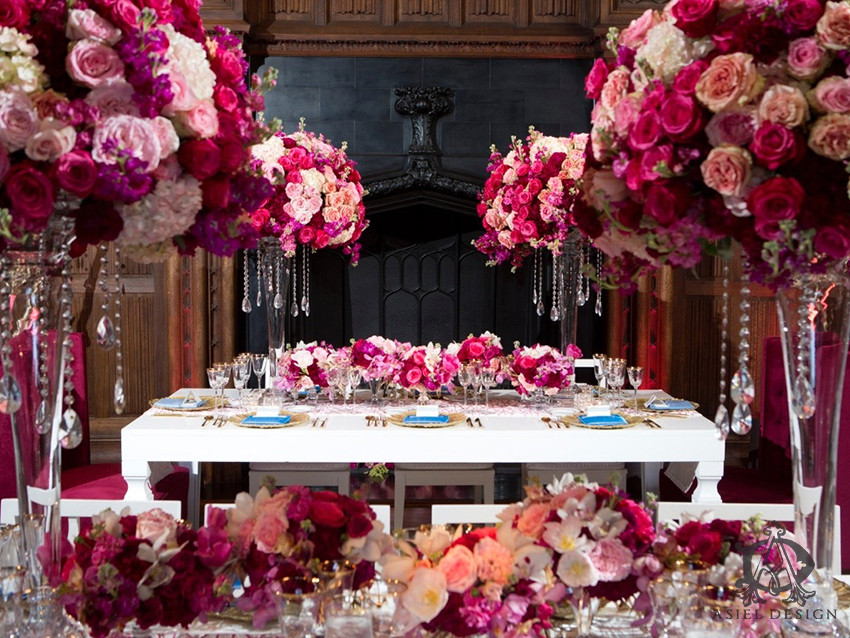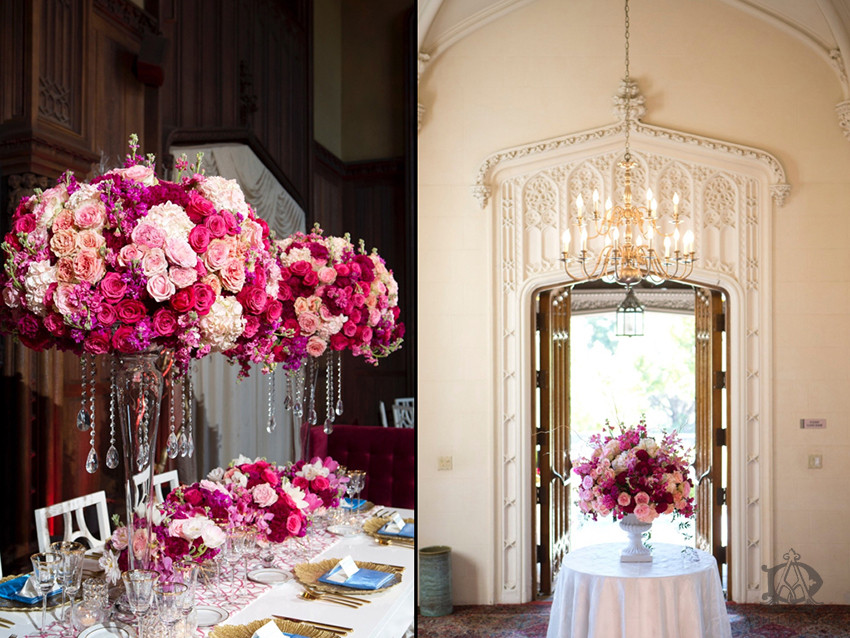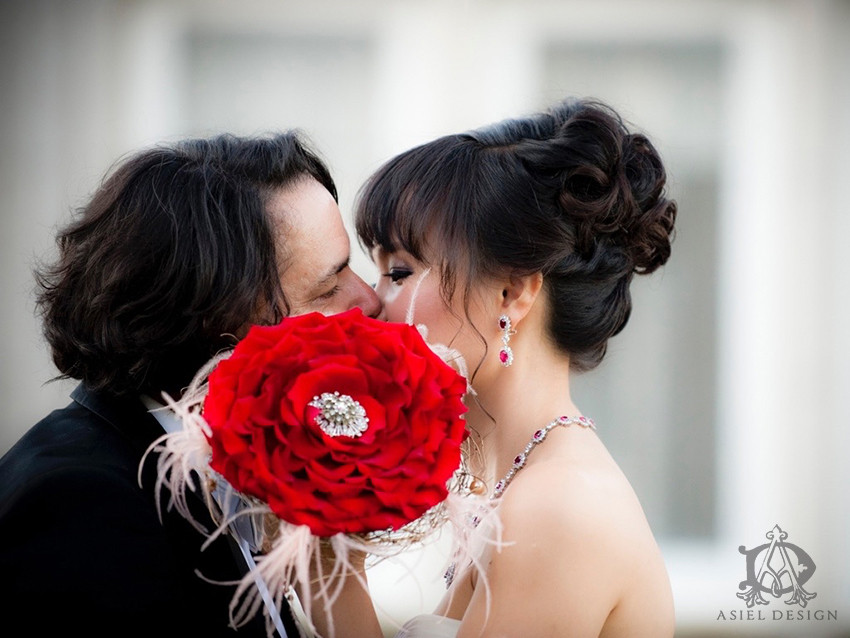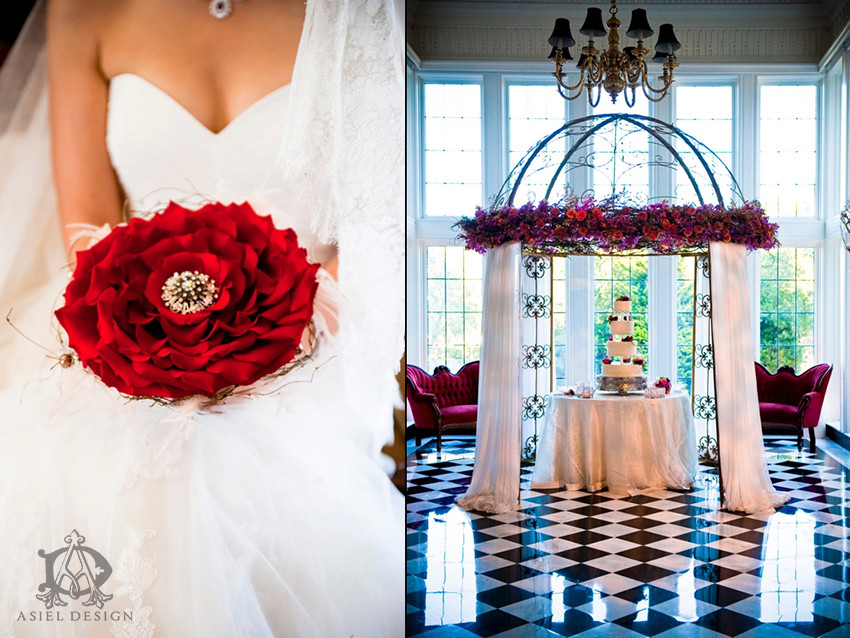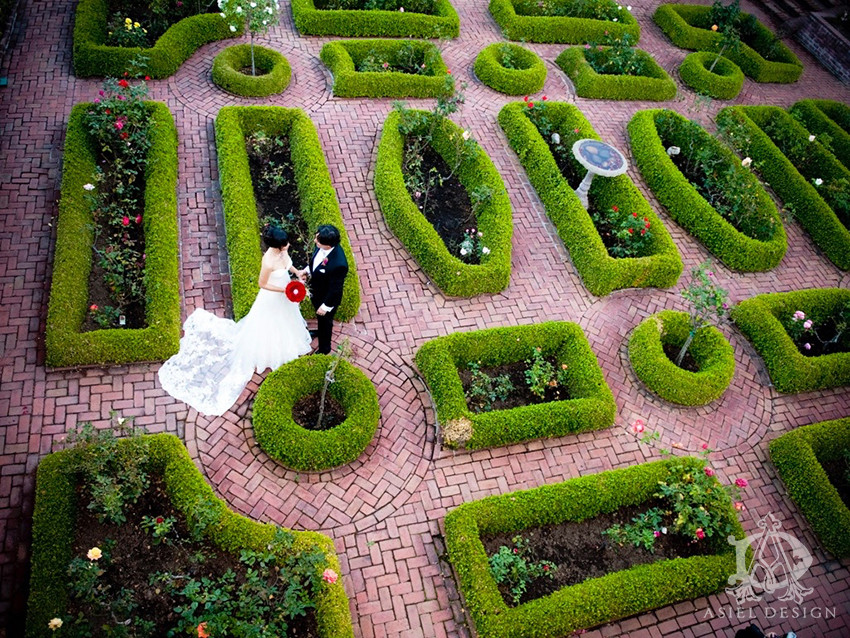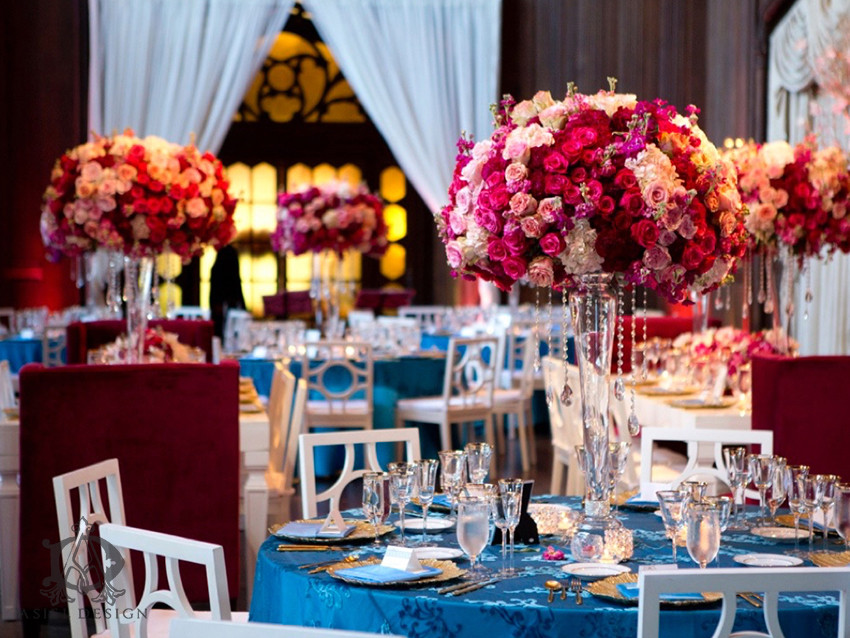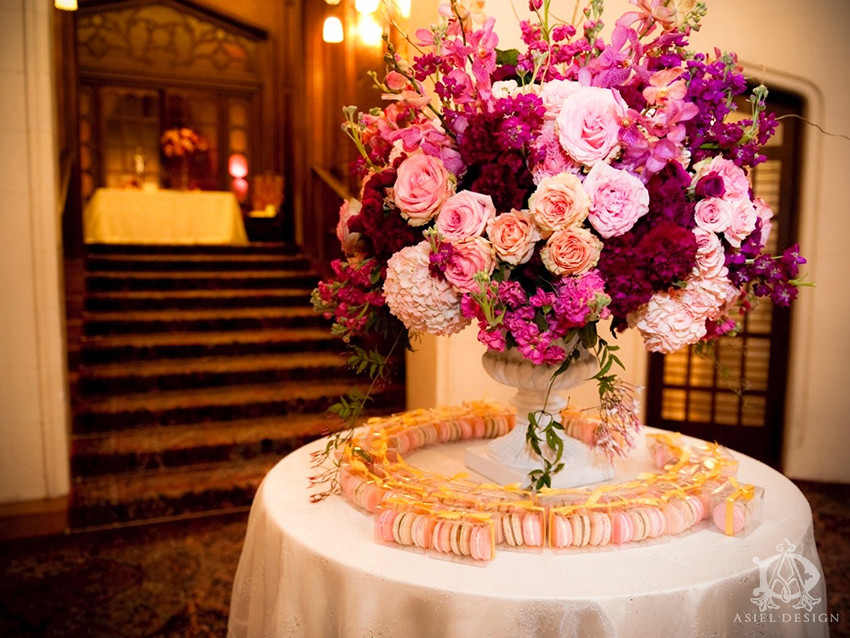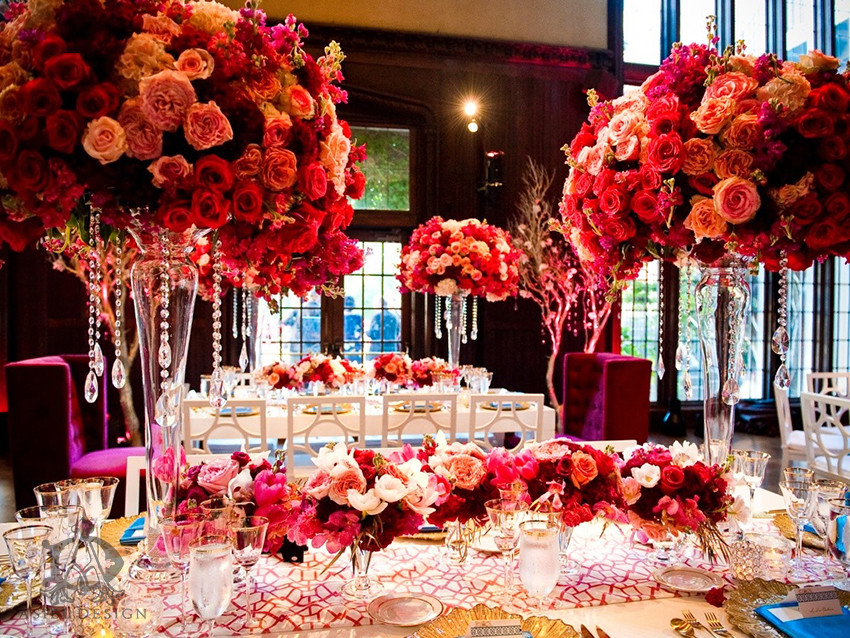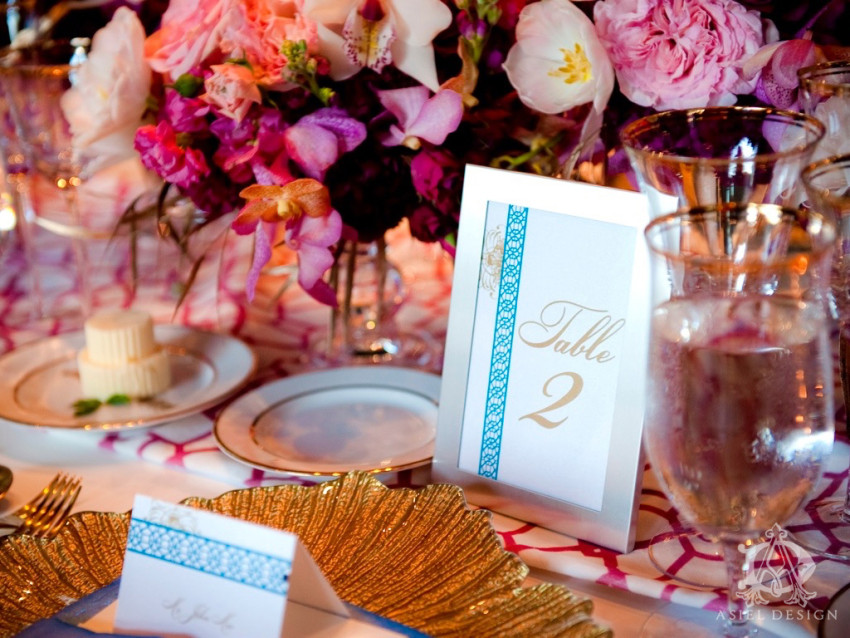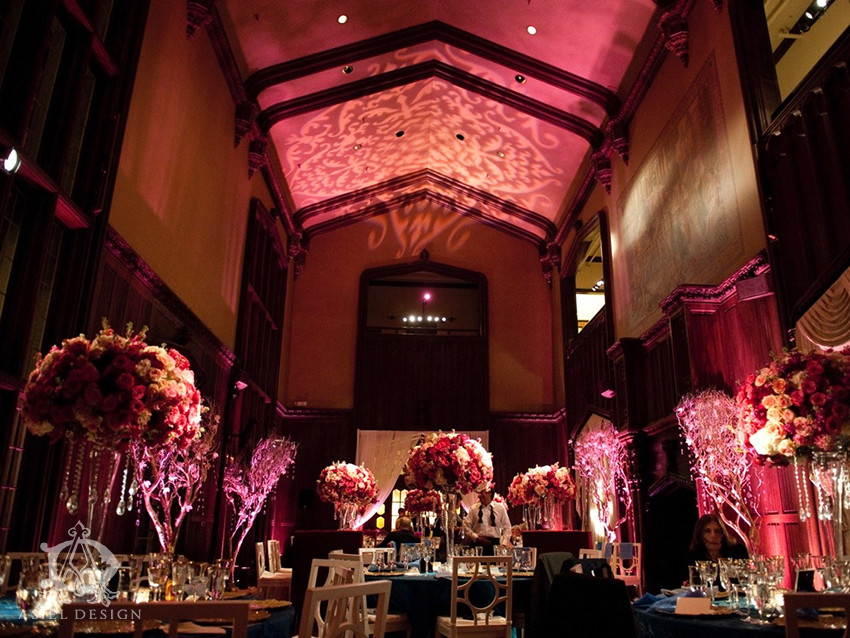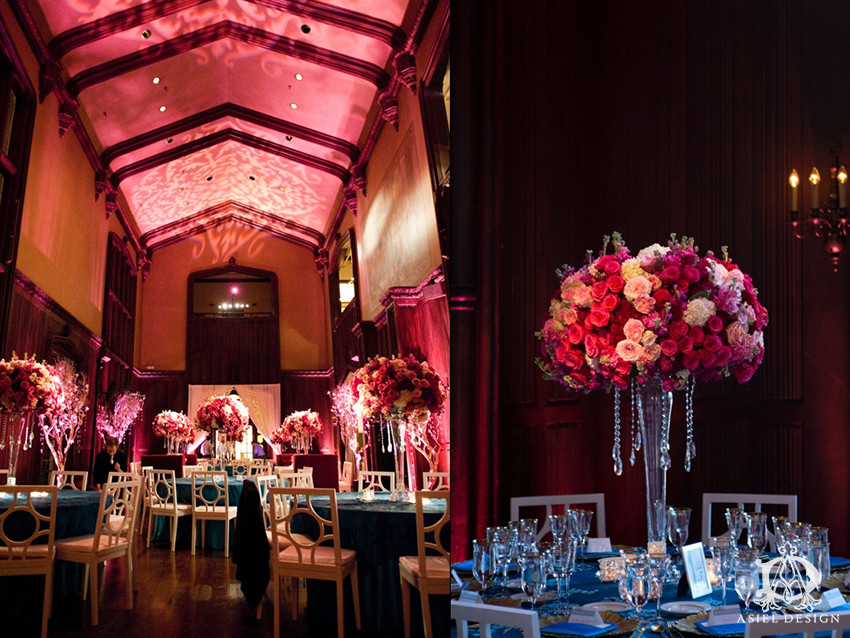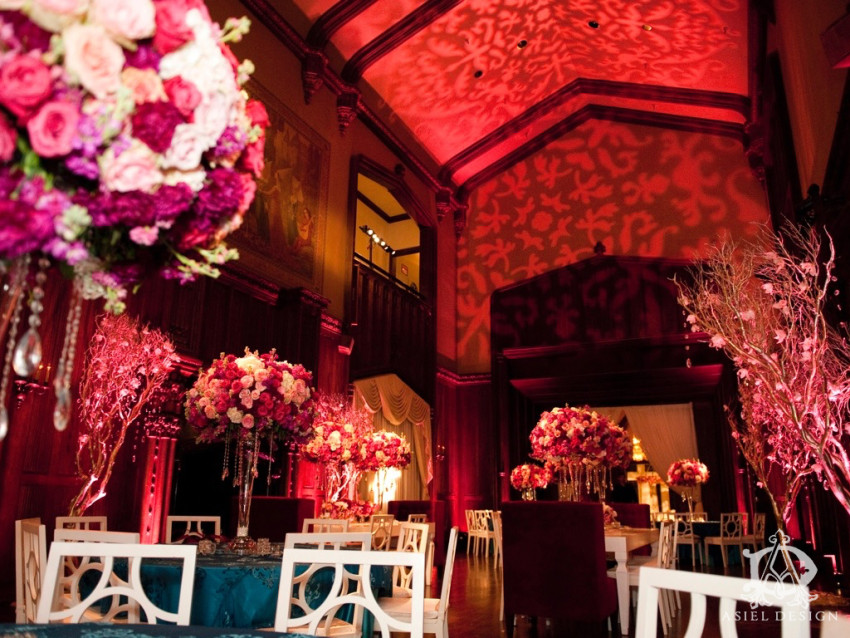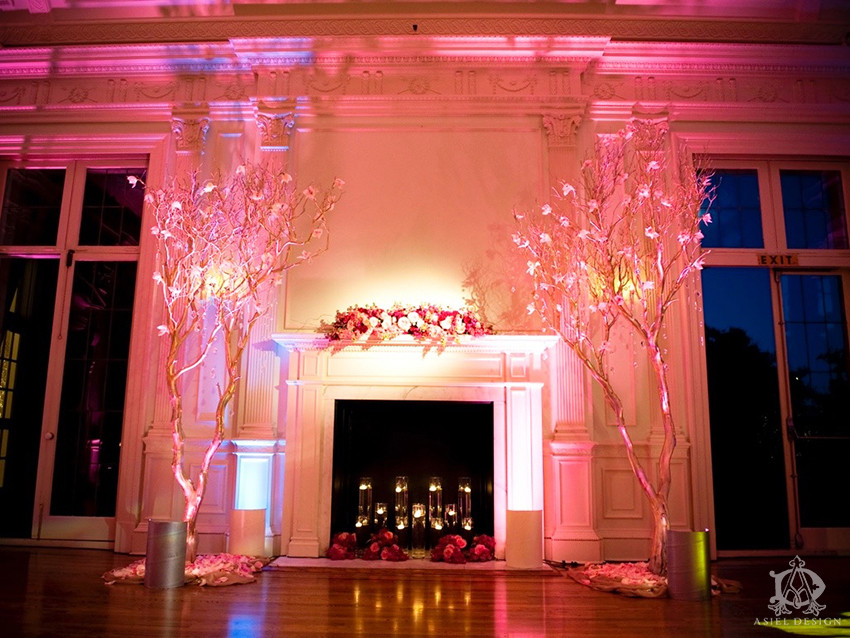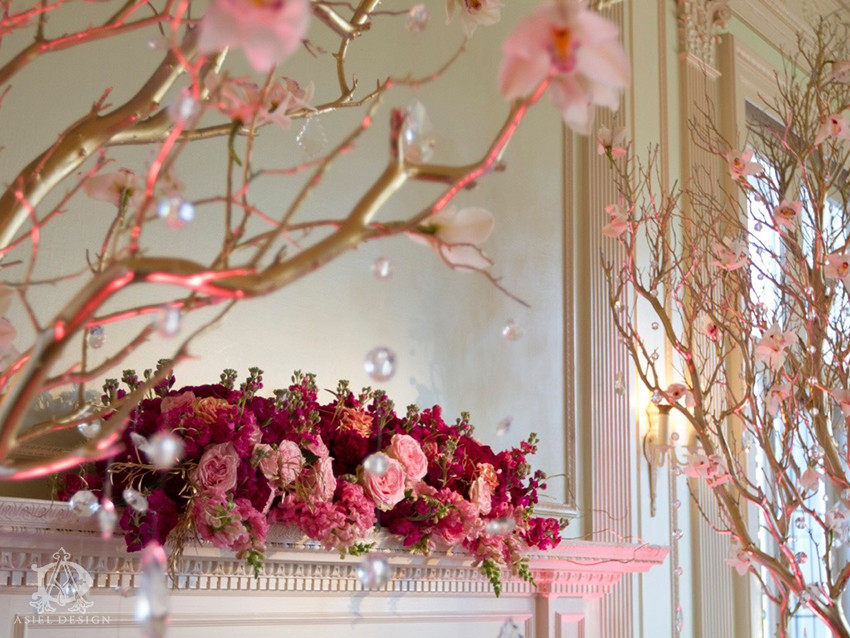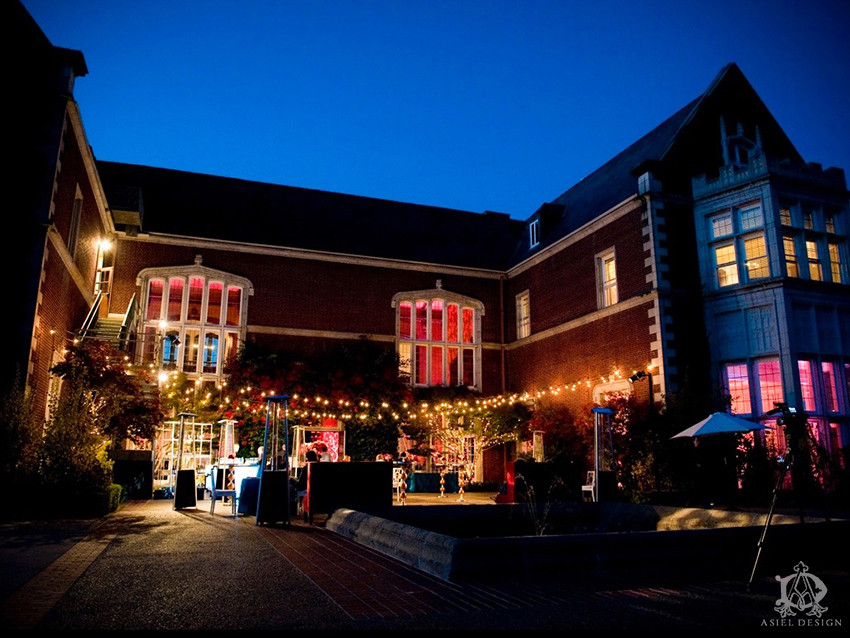 Dan & Jewel | Kohl Mansion
Recently, we did the event design for Dan and Jewel's wedding at the Kohl Mansion, which was the picture perfect, playful, contemporary wedding. With over 1 thousand roses, a vibrant color scheme, Marc Jacobs design influence, and gold chargers, this wedding beautifully blended the old world interior style of Kohl Mansion with a new world, modern design of today. The color accents were vibrant pink, reds and peach with gold and teal table accents and rhinestones and jewels to highlight table displays.
For the wedding, we incorporated round tables with teal linens and 8 ft. King's tables with Merlot velvet lounge chairs (slide 8). We also partnered with Enhanced Lighting who created a sultry mood with fuchsia highlights and gobos to tie together the atmosphere with the décor (slide 10).
One element of this wedding that is unique and rare is the bridal bouquet (slides 3, 4). For this bouquet, we hand-glued a couple hundred rose pedals together around a jeweled centerpiece along with rhinestones and feathers around the outside. It marks a new kind of bridal bouquet that we were thrilled to create for this wedding, and it was a beautiful accent to the real Jewel, the bride.
Also, we had the privilege of working with an incredible team to make this wedding unforgettable and two remarkable photographers: I Do Studio (slides 3-14) as the main photographer and Jay Tsai Photography as the secondary photographer (slides 1 & 2). New Sunrise Events was the coordinator, hair and make up was done by Beauty Expert Tiffany, the lighting and fabric drapes were done by Enhanced Lighting, and the rentals were done by Hartmann Studios, Napa Valley Linens, Wildflower Linen, and Blueprint Studios. There were many other people like M2 Design, Inc. (slide 9) who did the calligraphy and DJ John Jow who hosted the event who put this beautiful wedding together, and we are so grateful to have worked with them. Not only was it fun to create, but the bride and groom had a night they will never forget.
Overall, the wedding was magnificent and a perfect example of what can happen when a bride's dreams come true.
Sincerely,
Jonathan
floral and event design | ASIEL DESIGN
photographer | I Do Studio
second photographer | Jay Tsai Photography
hair and make up | Beauty Expert Tiffany
lighting and fabric drape | Enhanced Lighting
rentals | Hartmann Studios, Napa Valley Linens, Wildflower Linen, Blueprint Studios
coordinator | New Sunrise Events
stationary | Marizette Paperie
calligraphy | M2 Design
transportation | Elegant Journey Limousine
photo booth | Ultimate Photo Booth
catering | Thomas John Events
cake | Butterfly Cake
band | Ever Music Group
dj | DJ John Jow
You might like: