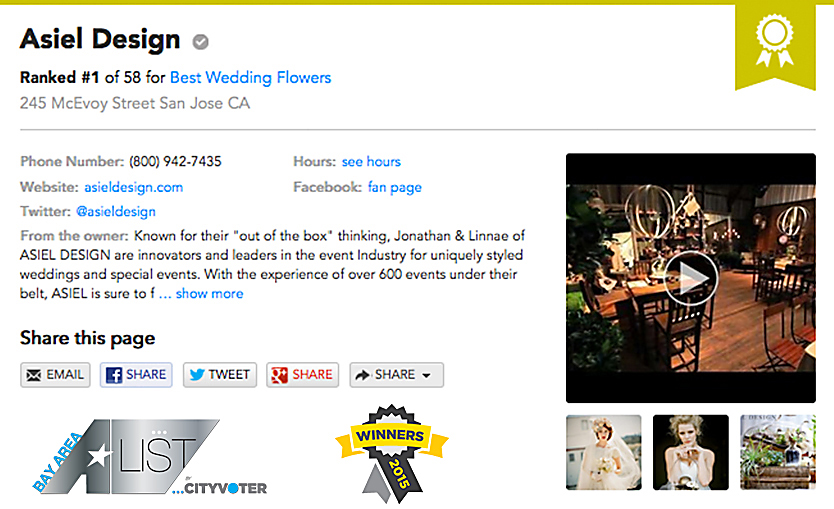 2015 winners | BAY AREA CITY VOTER
I am excited to announce that with your love and support we were voted Best Wedding Flowers for 2015 in this year's Bay Area City Voter Contest!
It is really amazing to go through all the "Tips from Voters" section and read what people had to say about Asiel Design and their experiences with us.
Erin P wrote, "They are always hands down simply the best of the best of the BEST!!!"
Lt B said, "Asiel Design captures the beauty of each of the events they do and they are amazing to work with.
Aaron L. commented, "Beyond Brilliant & Fabulous Floral Designers!"
Not only do these make us here in the office smile, laugh and get all warm and fuzzy inside, but it also helps fuel us to get more creative, push harder with floral and design elements, and think outside the box when creating wedding and industry events.
To keep it short and simple – A huge THANK YOU to everyone who voted for us and who continue to support us. We truly love you and appreciate everyone we have had the privilege of working with and are able to call friends and family.
Sincerely with Love,
Jonathan
You might like: