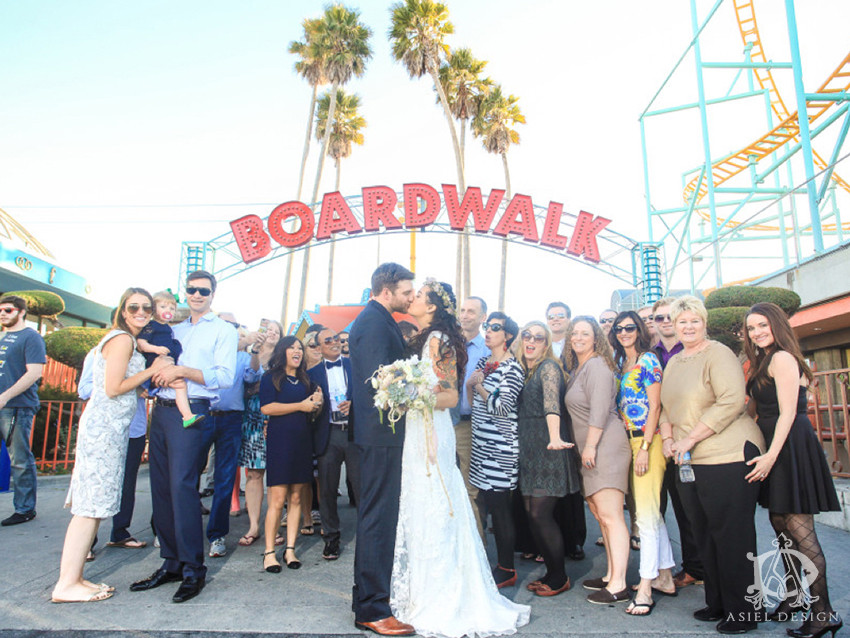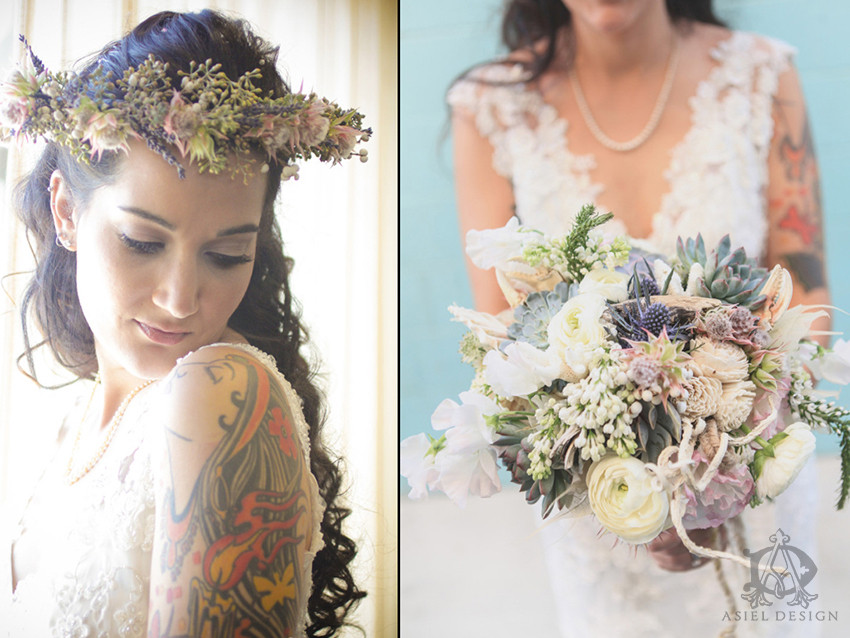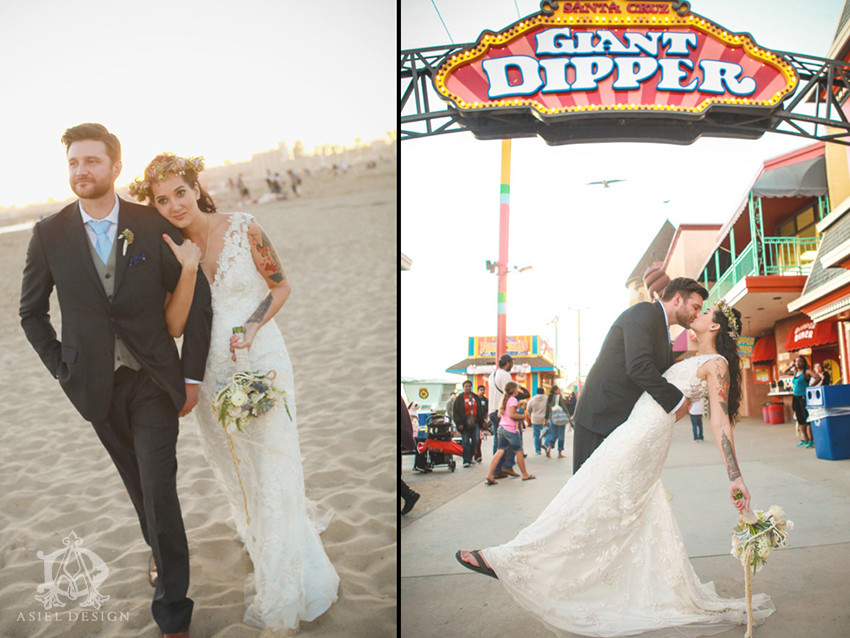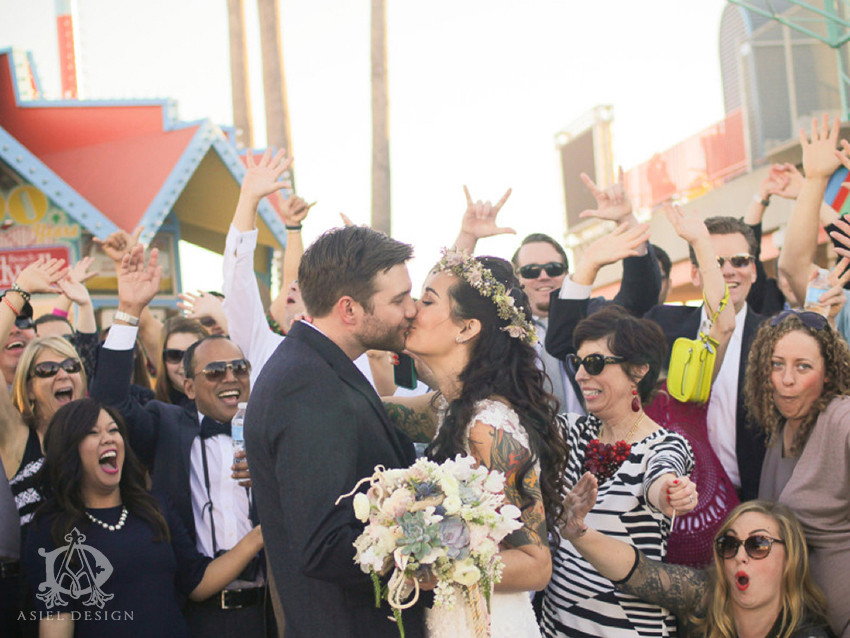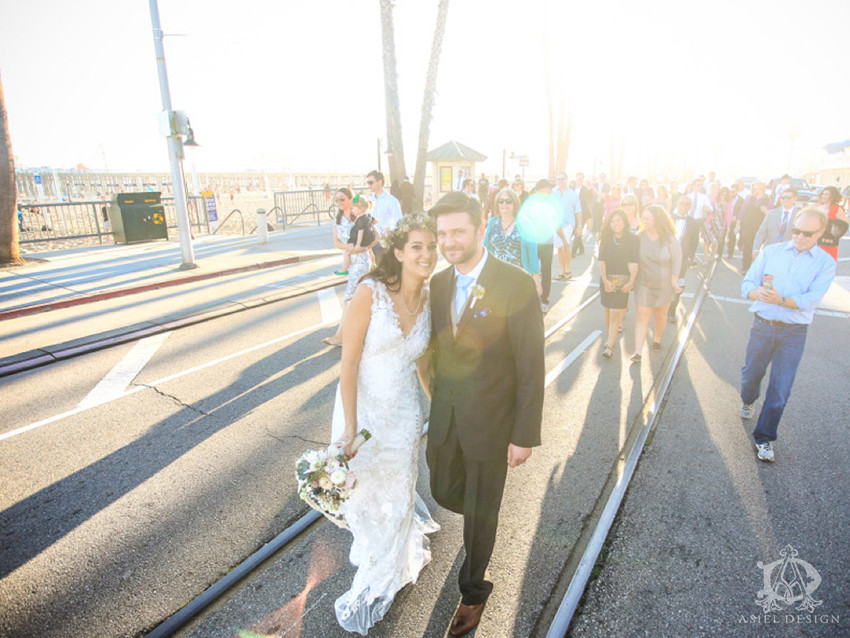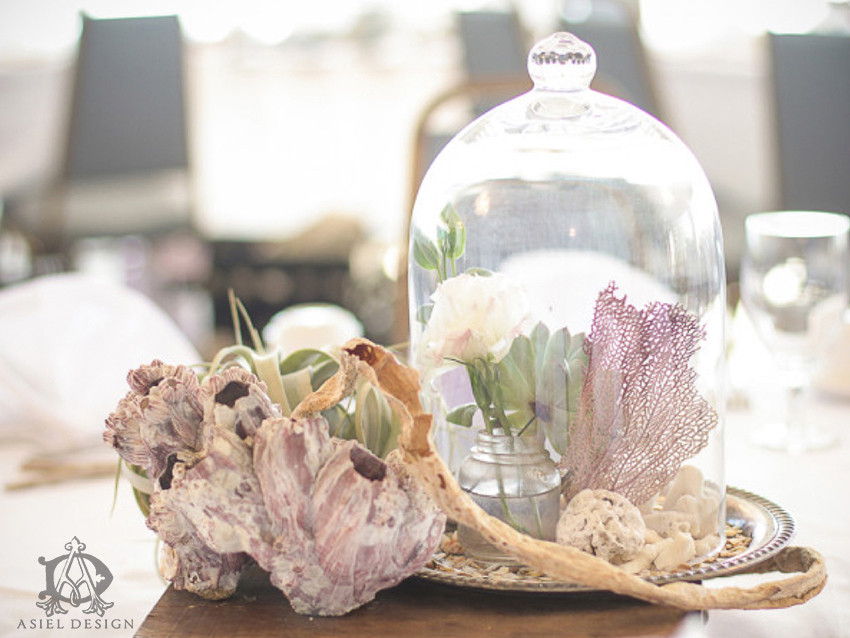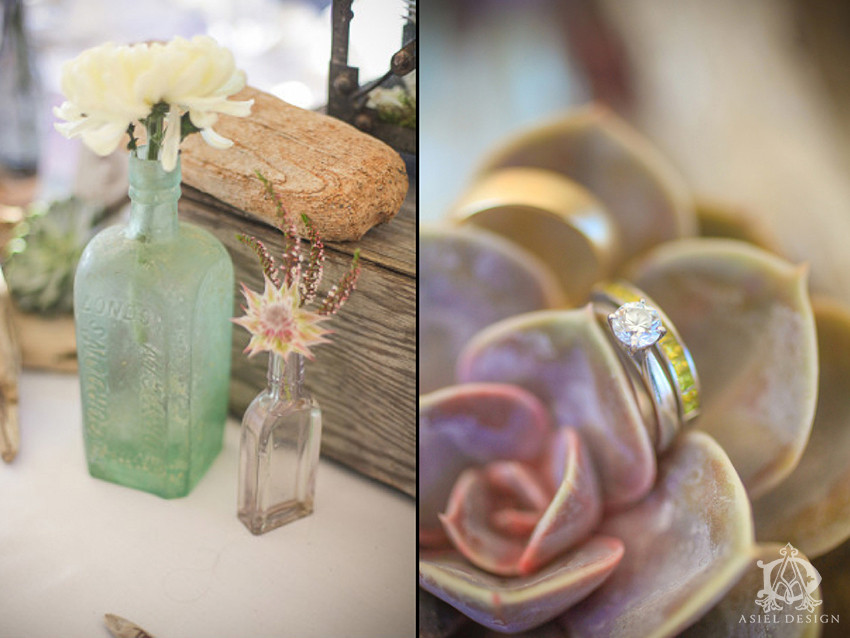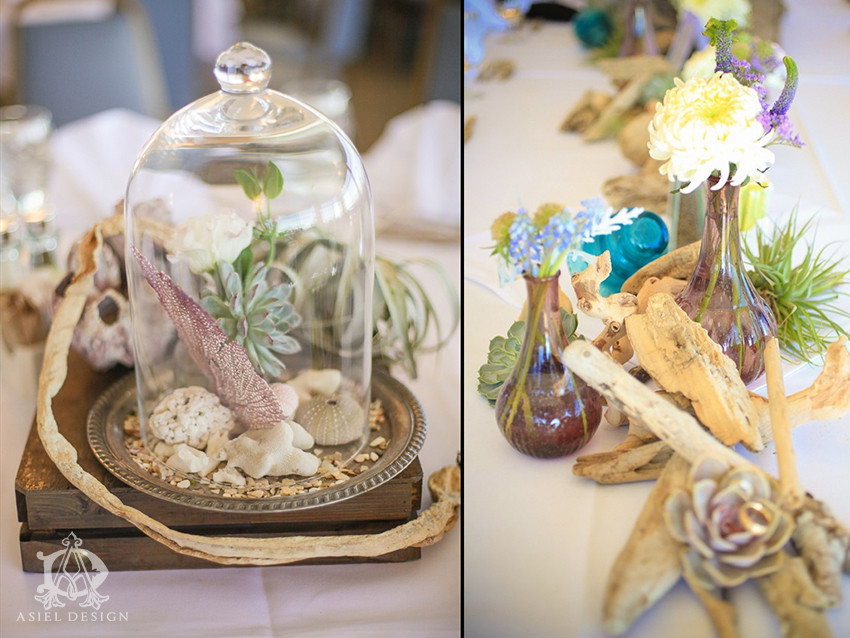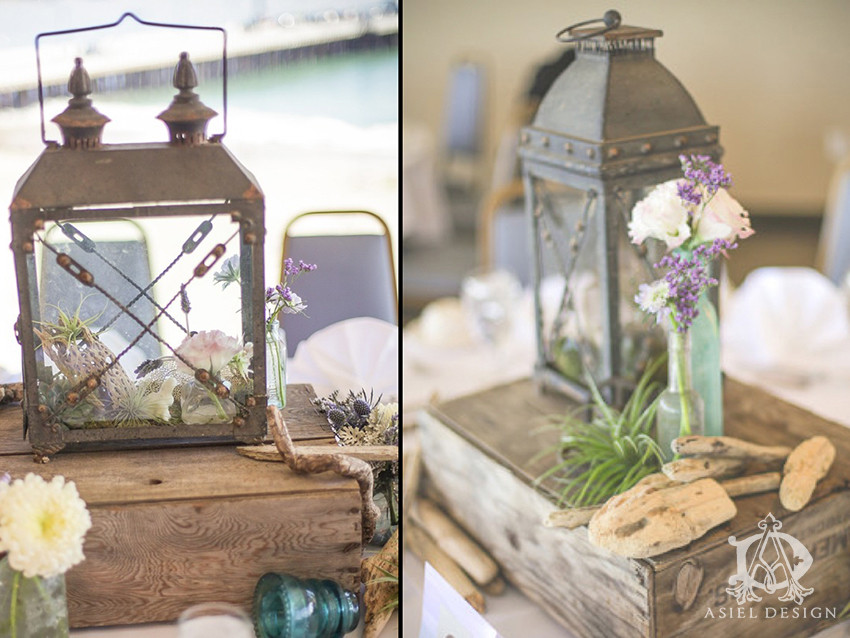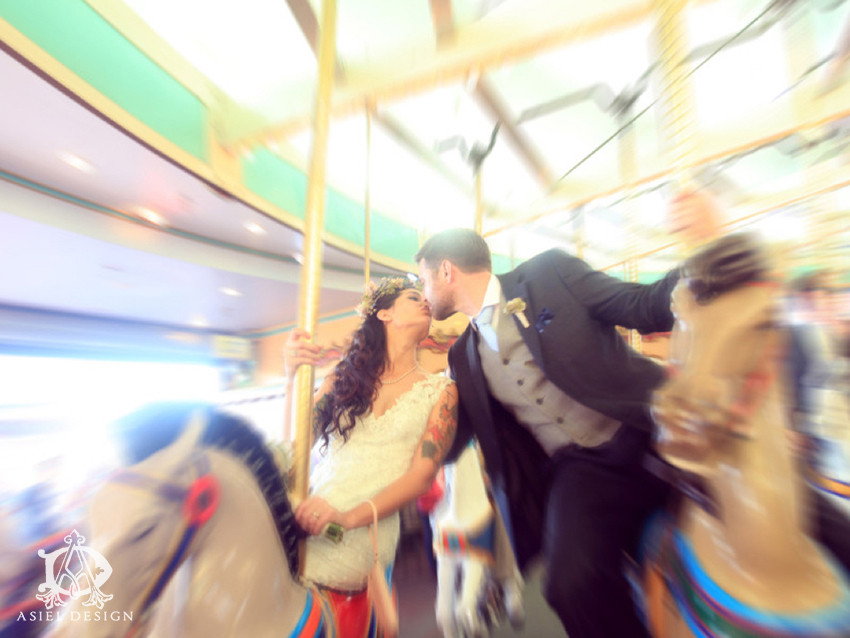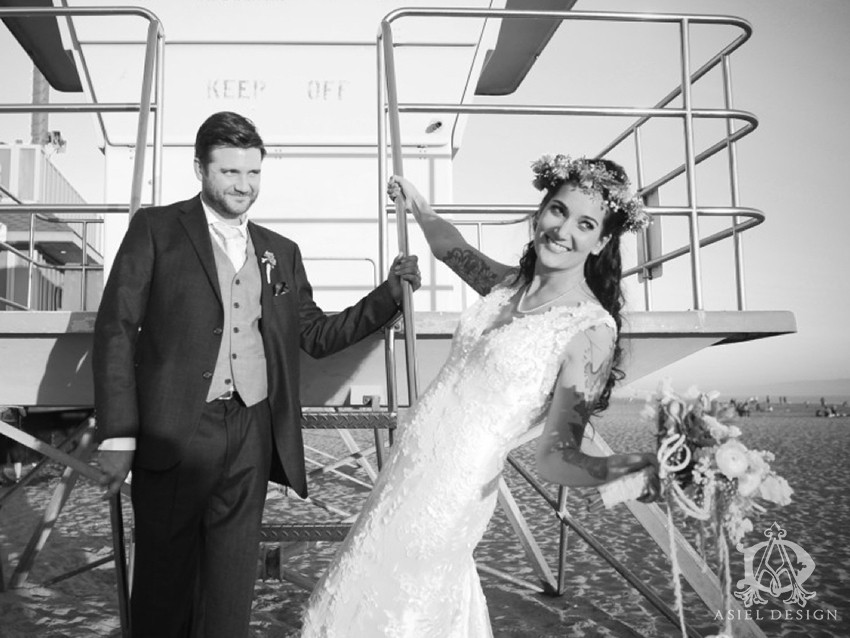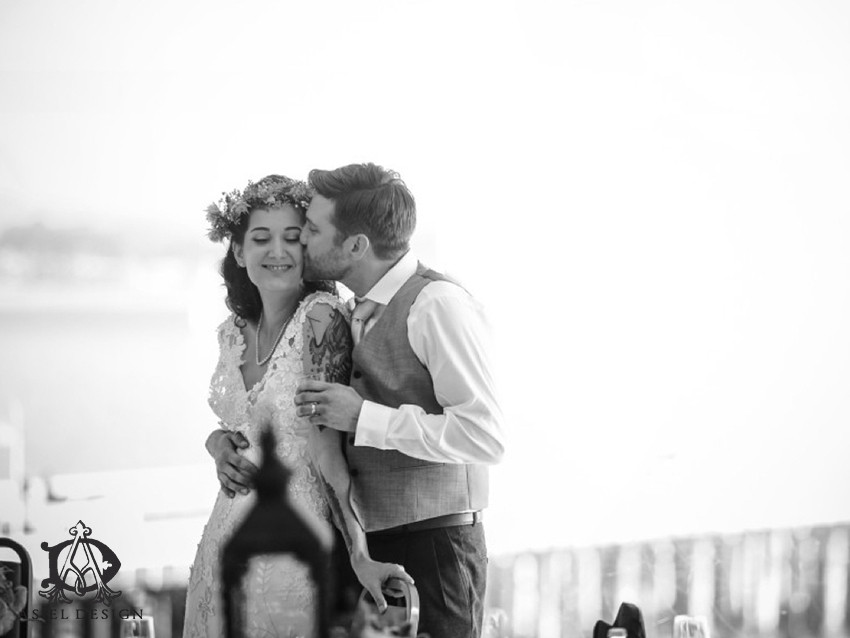 tallie + adam | SANTA CRUZ BEACH BOARDWALK
Tallie and Adam got married in Santa Cruz at California's oldest surviving amusement park: The Santa Cruz Beach Boardwalk.
The boardwalk literally turned into their playground as the bridal party and guests took over, played games, and got to release their inner children by riding the merry go round. It was nothing short of spectacular! We took pictures everywhere we could, and even in places we weren't allowed, but most importantly, Tallie and Adam and guests had their own style that came through in everything they did.
The flower style was a rustic and organic feel to compliment the culture and history that lay beneath our every step. Tallie had a floral head wreath and bouquet that had everyone in awe. For the centerpieces, we designed sophisticated, antique vessels that looked like they had been dragged out of the sea. To do this, we used drift wood and seashell accents with blush pink lavender, green, and pale blues and whites. This Nautical style is increasingly becoming more popular because it captures the depth and history of the space. And, for this Boardwalk Wedding, it was literally an escape to a boardwalk fantasy where you could literally hear the play and laughter from years past; it was magical.
It is always so much fun to work with such a history rich location. To have access to the natural color pallet, textures, and feelings – there is so much to get inspired by. Needless to say, Tallie and Adam had a wedding that will go down in history at the Santa Cruz Beach Boardwalk.
Sincerely,
Jonathan
You might like: