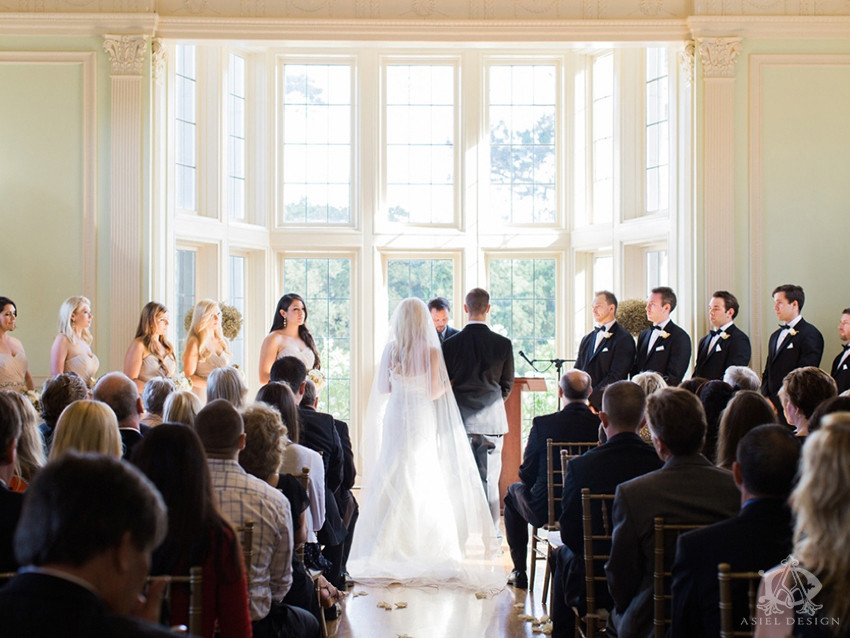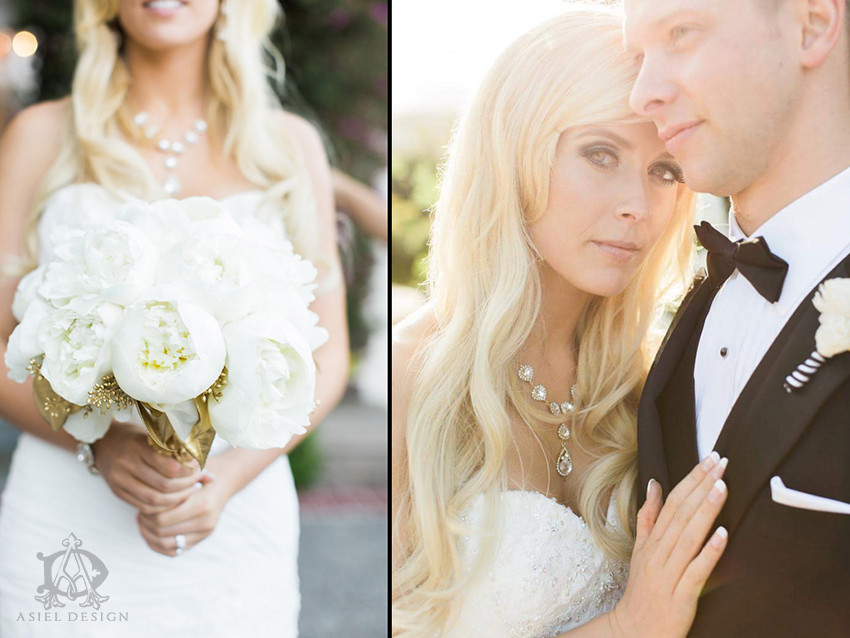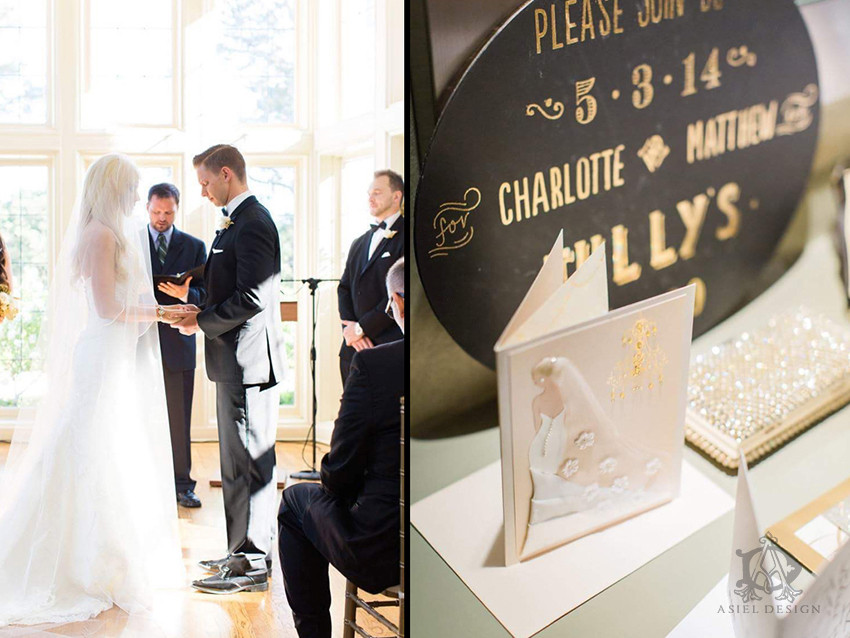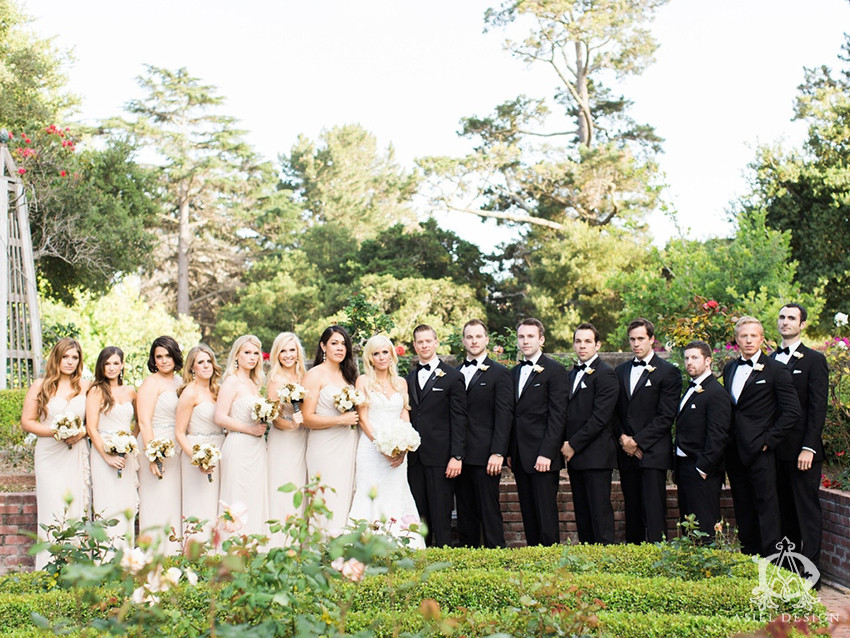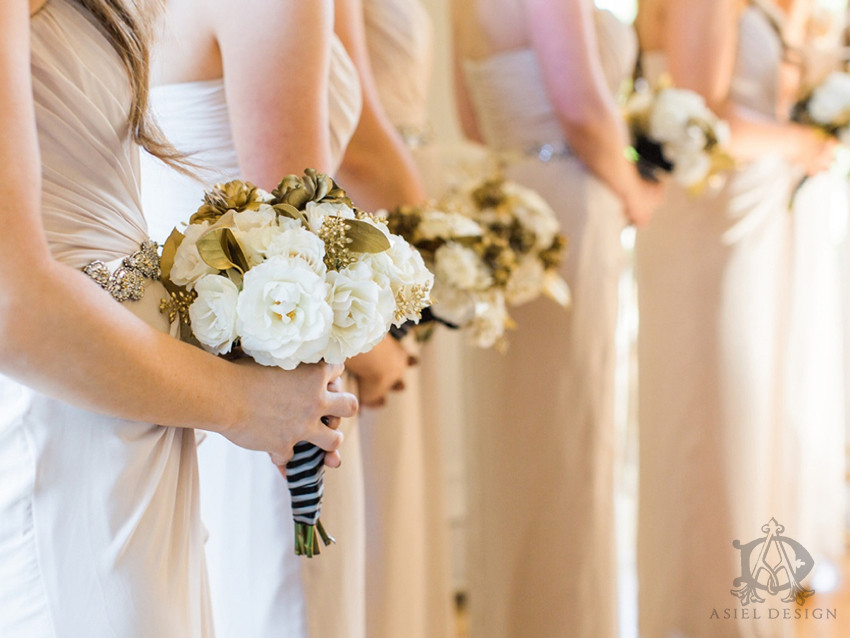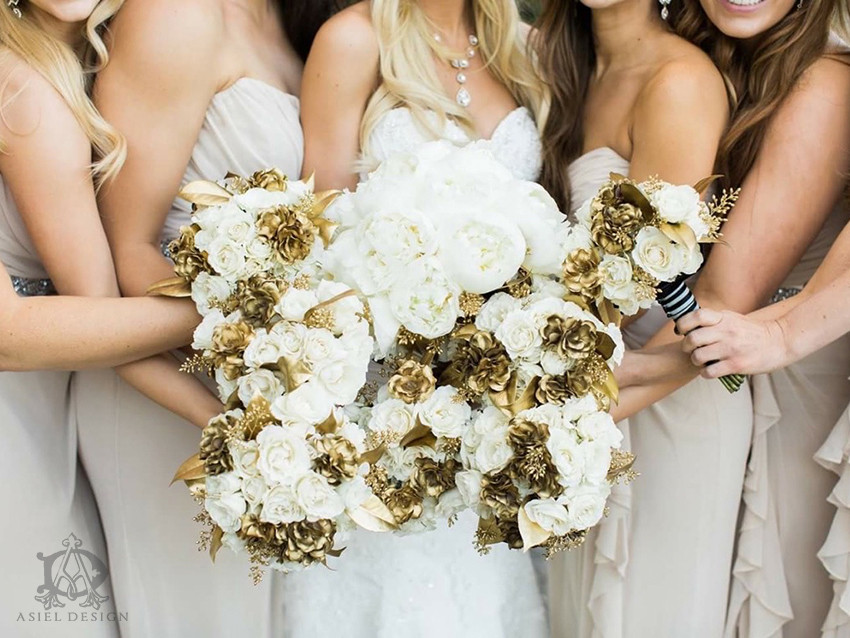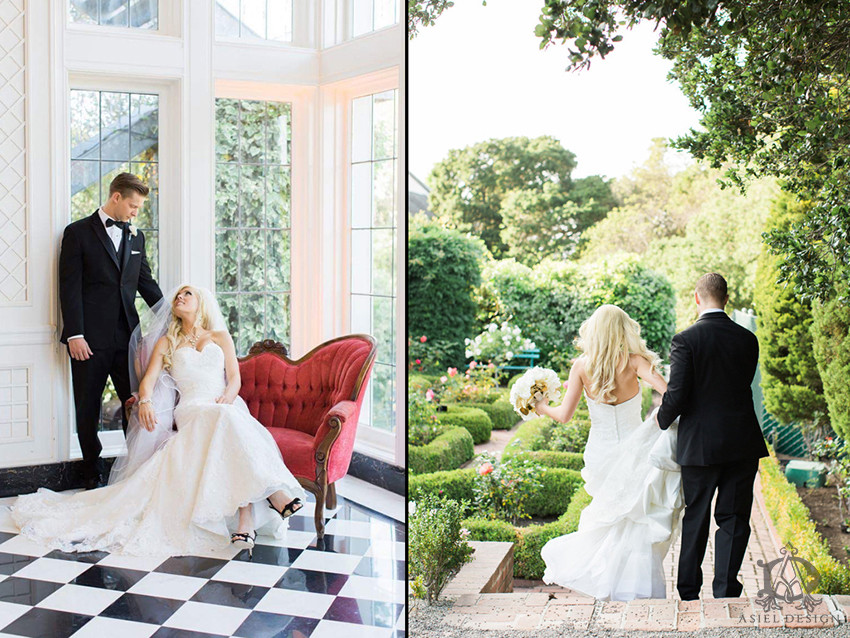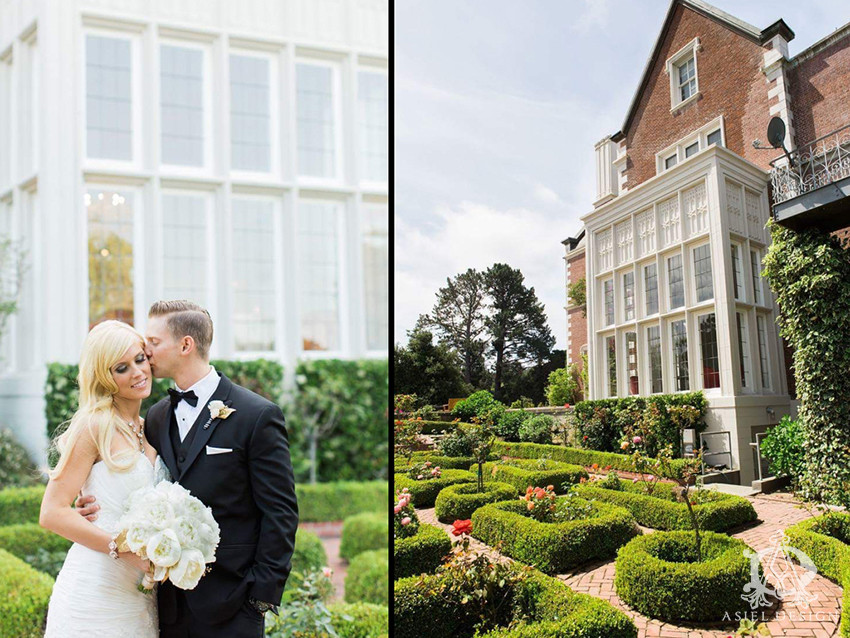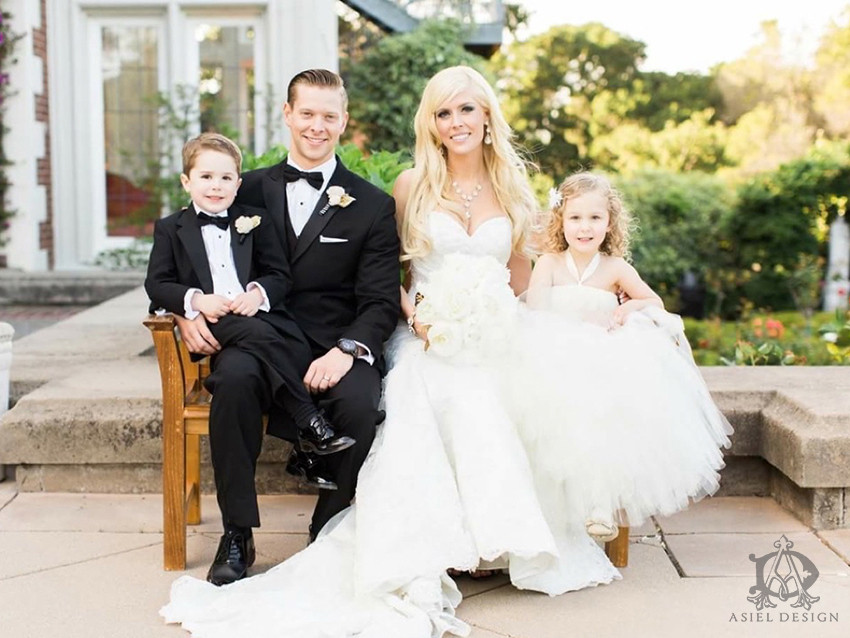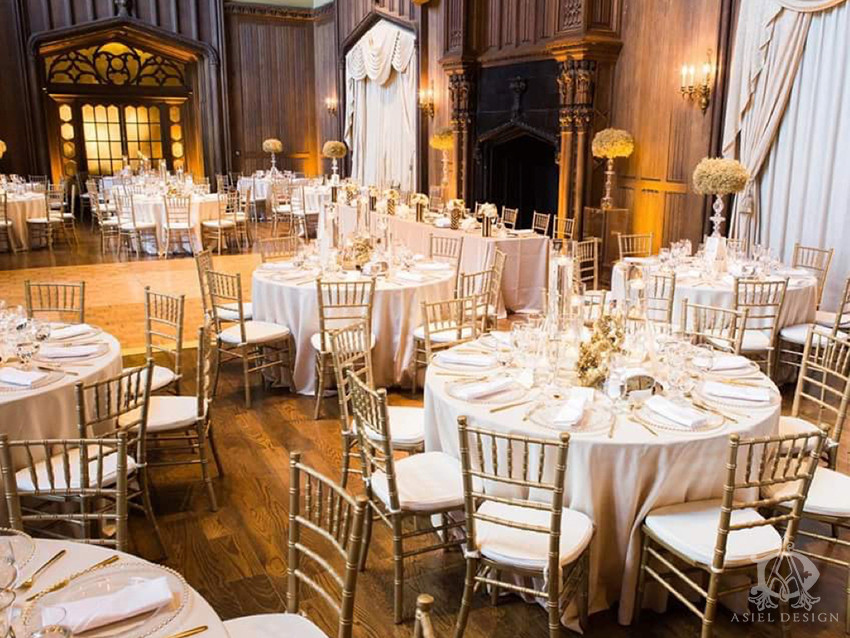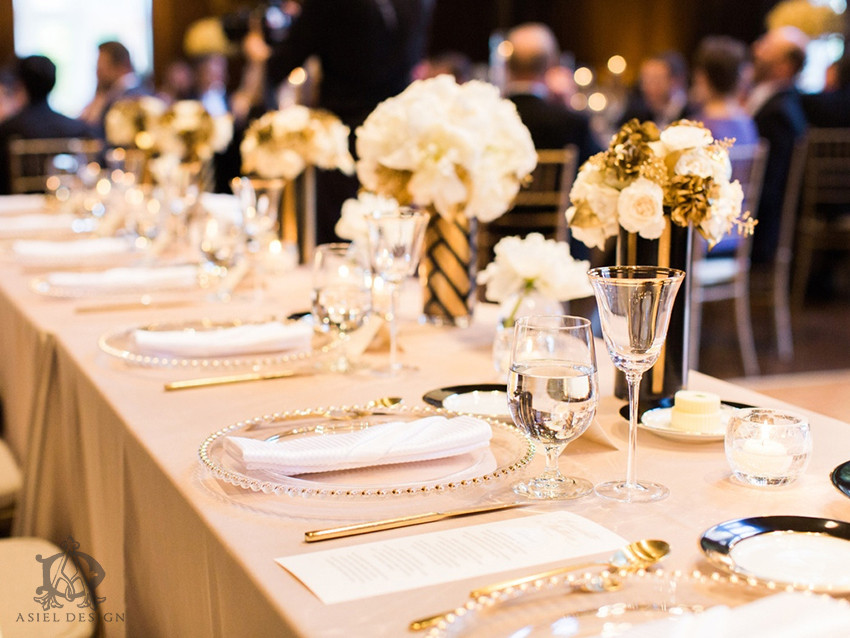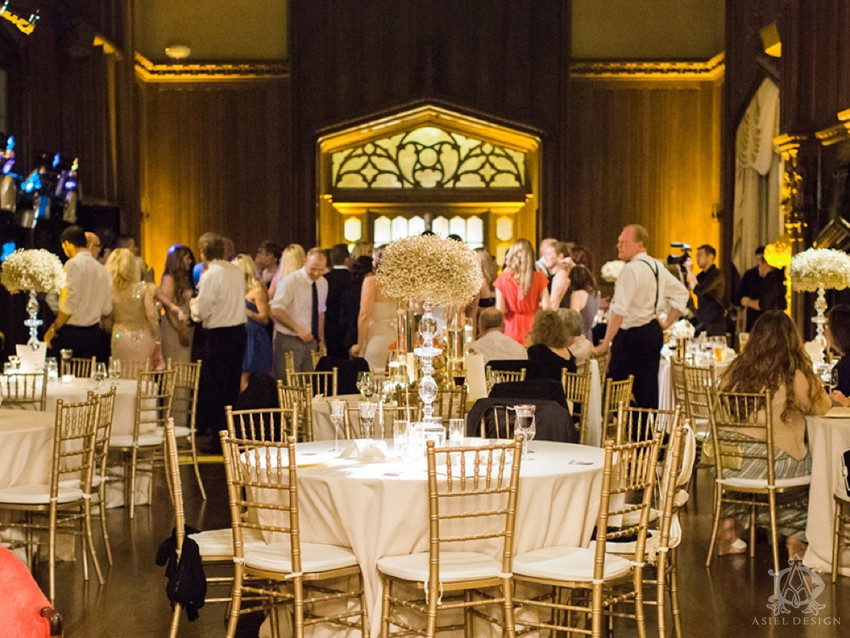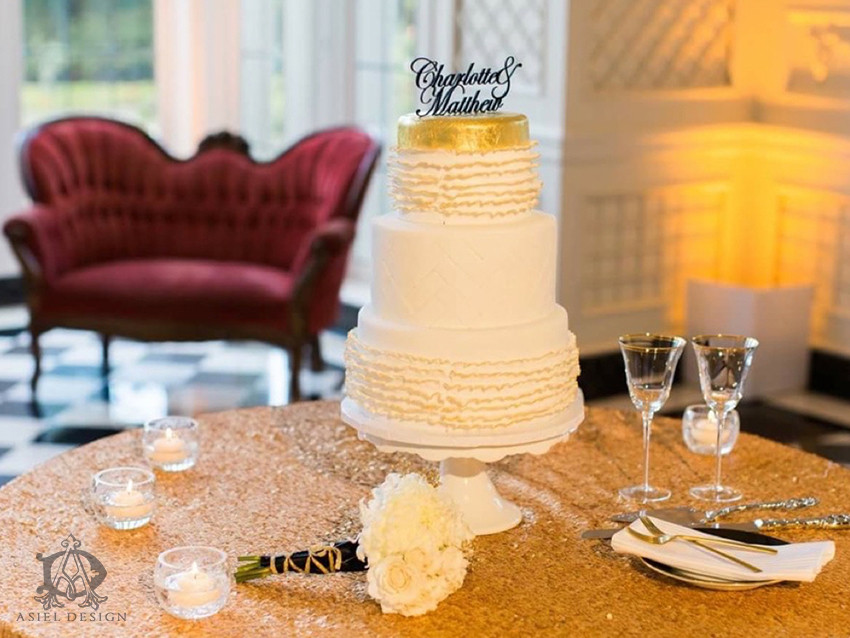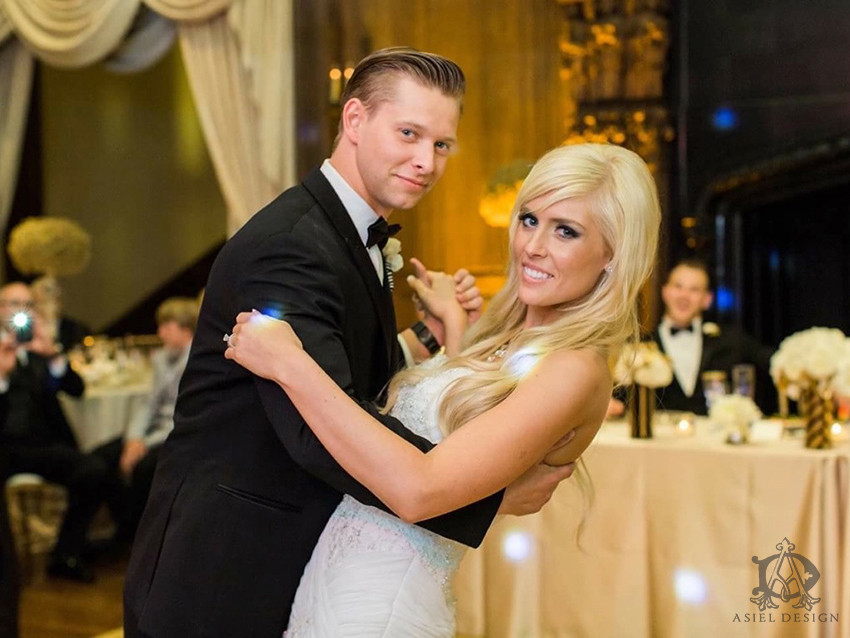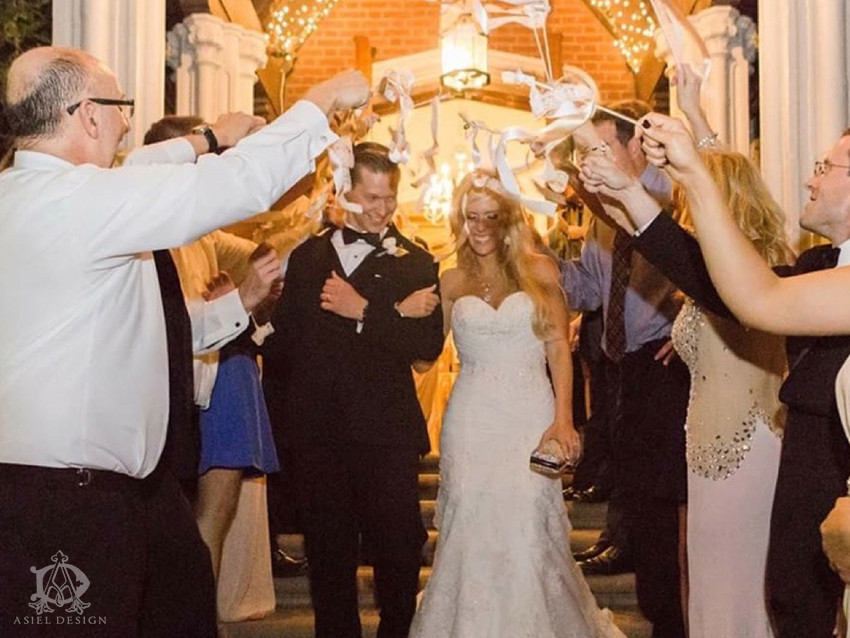 charlotte + matt | KOHL MANSION
Have you ever imagined what it would look like if Chanel and James Bond from Goldfinger were married happily ever after? Charlotte and Matt's wedding was the perfect blend of style, class, sophistication, gold glamor, and royalty; and it all took place at the beautiful Kohl Mansion Venue.
In addition to designing one the most memorable days of a couple's new life together, there is nothing more thrilling than helping their dreams evolve and become real, and this was no exception. Working with Charlotte and Matt was truly a pleasure and from the moment we sat down for our consultation and discussed the possible concepts and wedding themes, we knew this was going to be an amazing wedding.
"There were different descriptions of the concept, and while I'd mentioned 'gatsby' at one point, we changed direction. We wanted to be more along the lines of 'Chanel meets James Bond'." ~ Charlotte
Ask and you shall receive! The wedding was gorgeous. With Bridesmaids' bouquets (slides 5 & 6) of white Majolica Roses, and painted gold Eucalyptus Berries and Silk Cherry Blossoms, Midas himself would have been jealous. The centerpieces (slides 10 & 11) were clear glass risers with gold baby's breath on top, and the Bridal bouquet (slide 1) was a stunning collection of White Peonies with hints of gold painted Eucalyptus Berries.
This sleek and stylish wedding fit for a King and Queen could have only taken place at one venue: The Kohl Mansion (slides 8-12). With it's old world atmosphere of class and vintage, architectural sophistication, The Kohl Mansion was the perfect place for Charlotte and Matt's wedding.
"You don't need a huge budget to have a beautiful, sophisticated wedding. With the right venue, a little fun and creativity, and a gorgeous couple, you can have the wedding of your dreams." ~ Jonathan Asiel
Needless to say, Charlotte and Matt's wedding will inspire a new, popular theme for 2015: Chanel Bond.
Sincerely,
Jonathan Asiel
photography | Nate Lewis
venue | The Kohl Mansion
You might like: