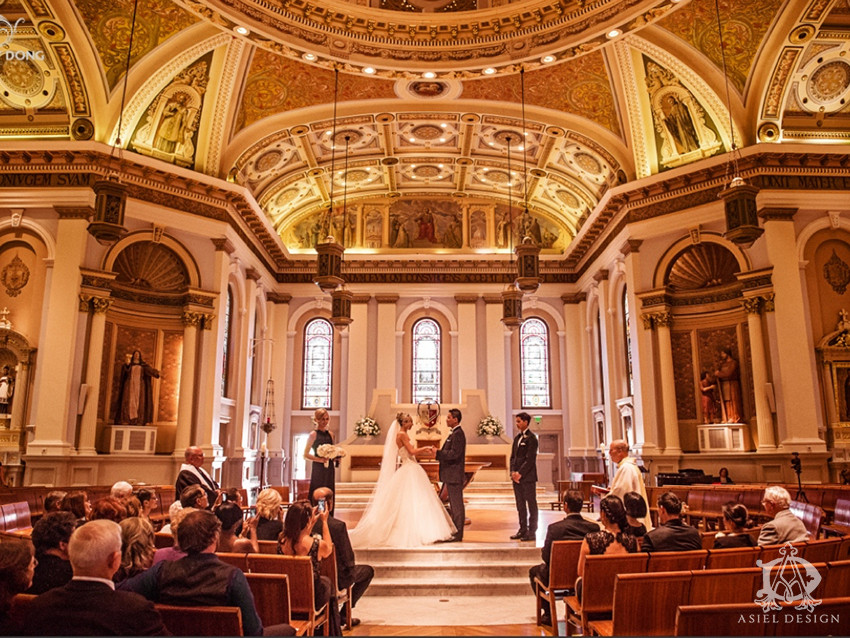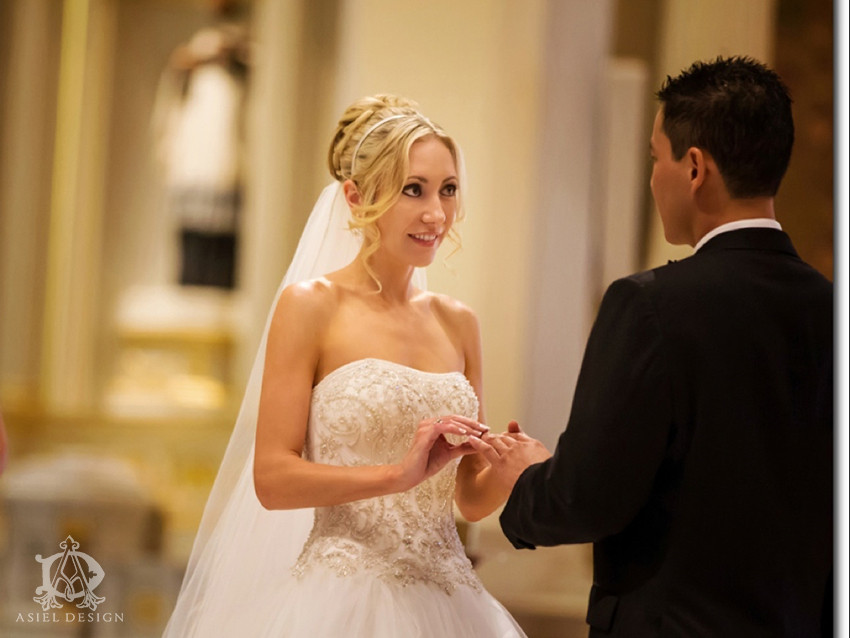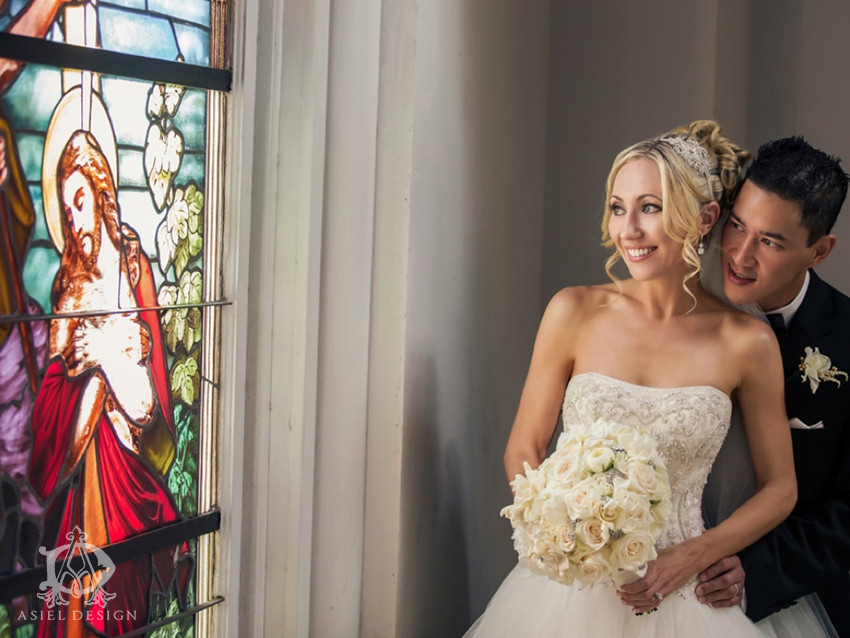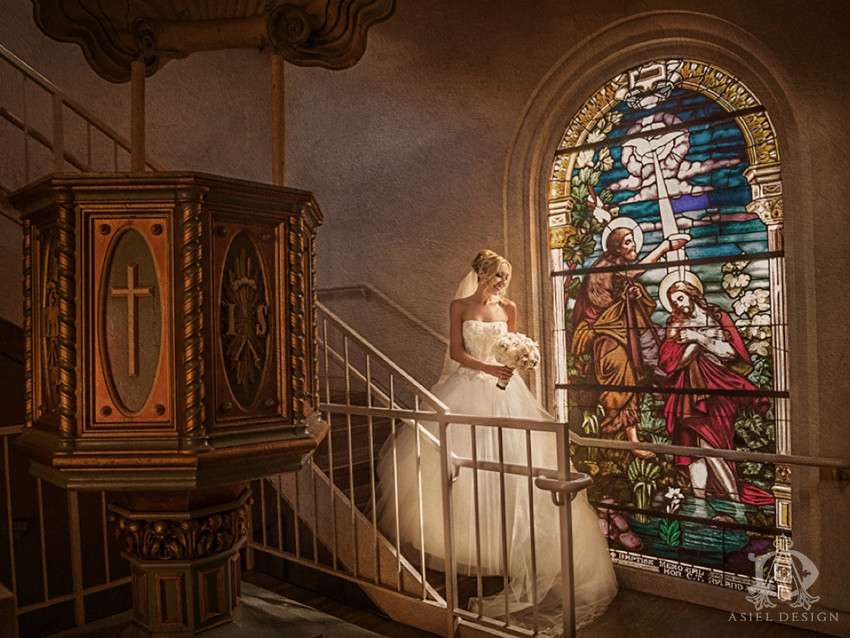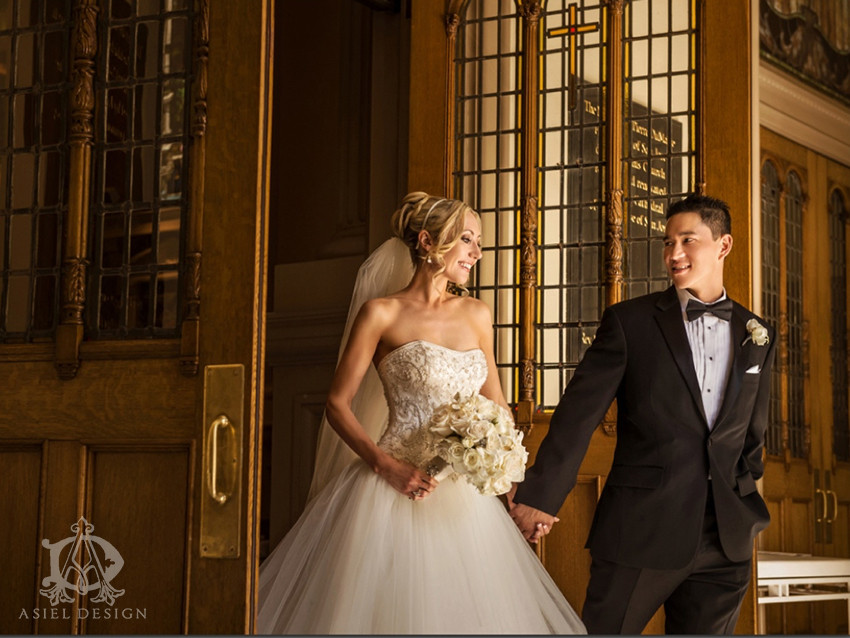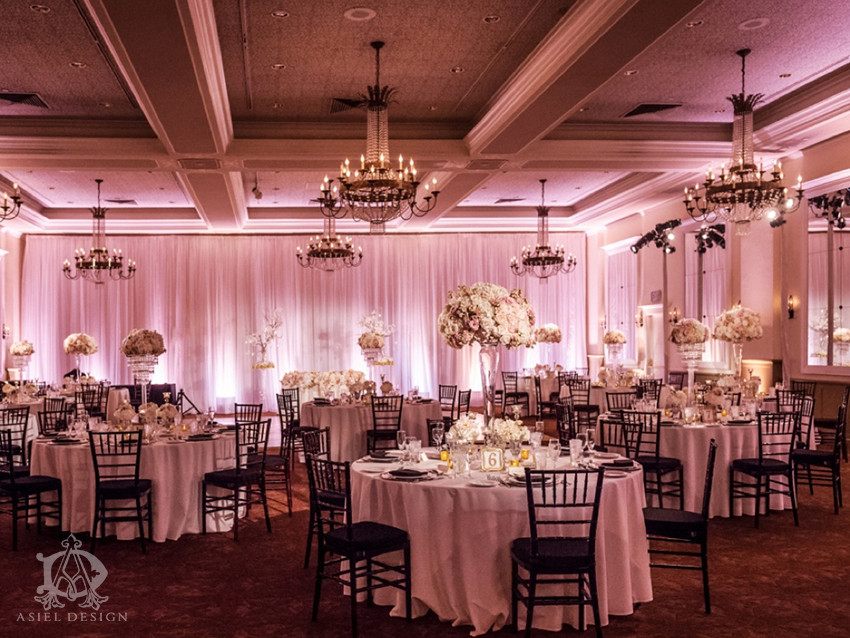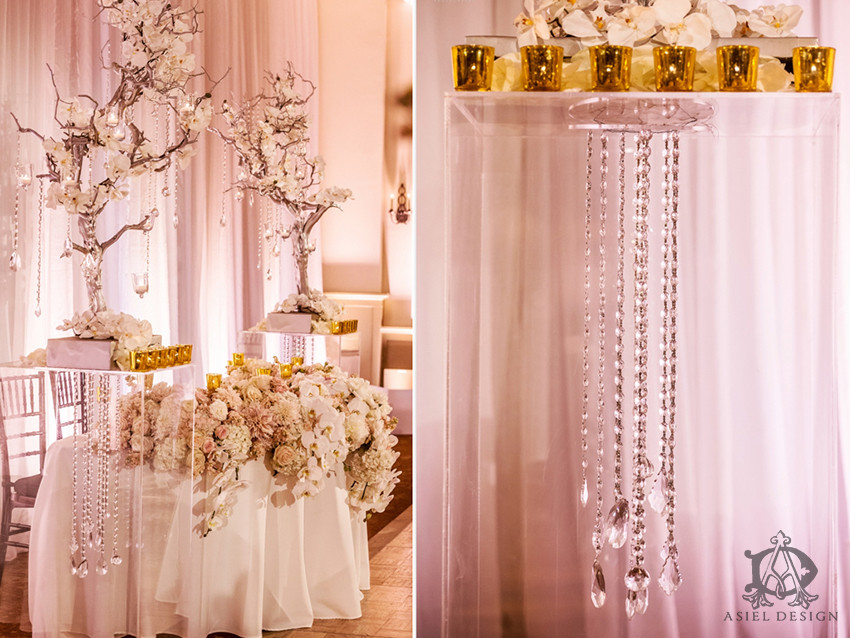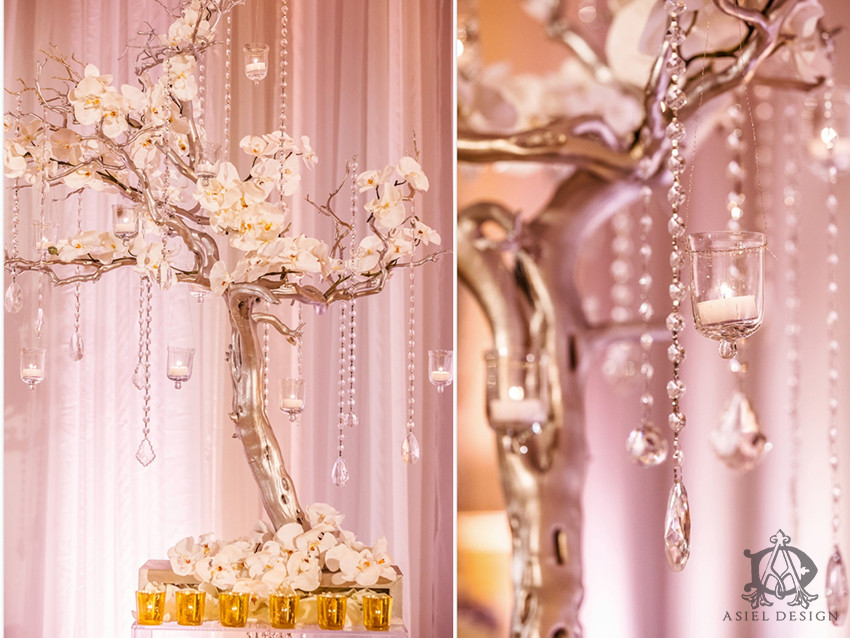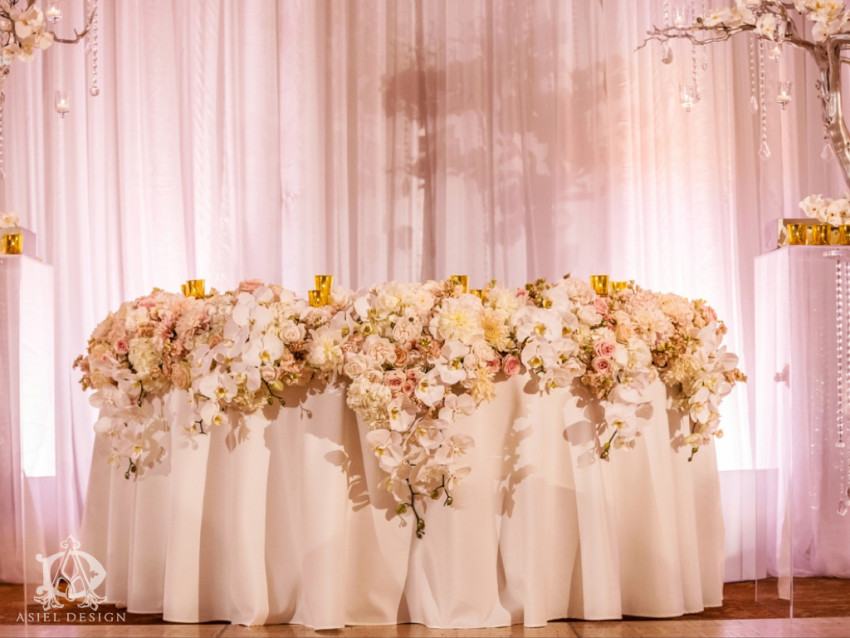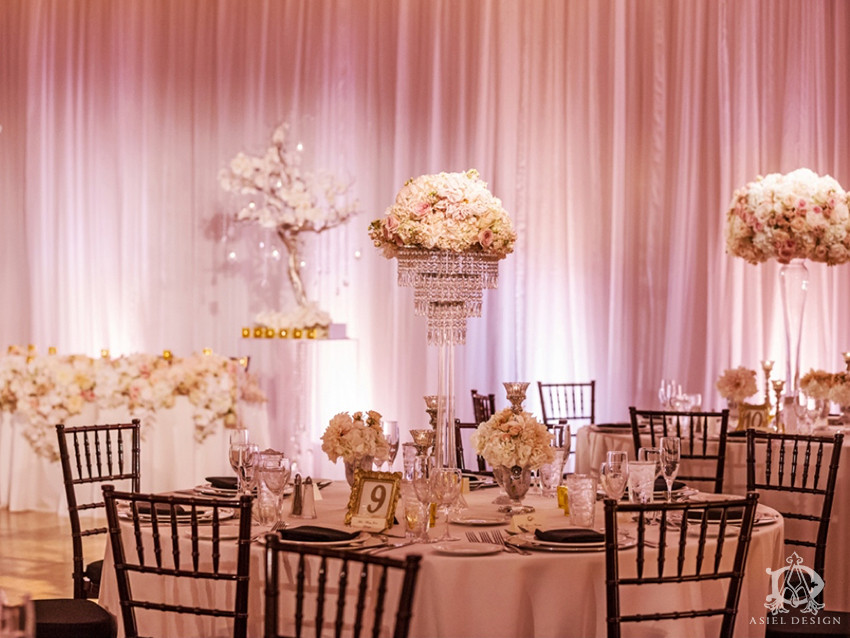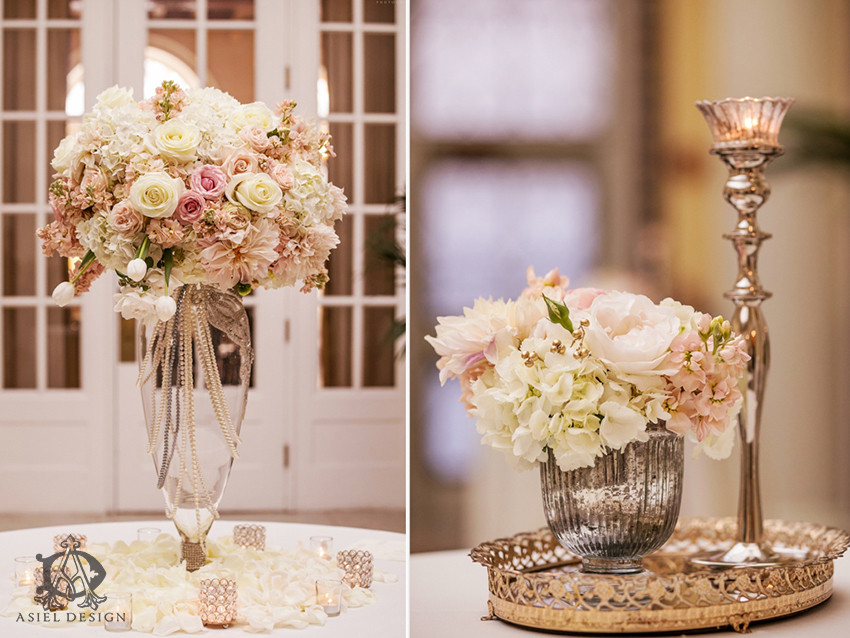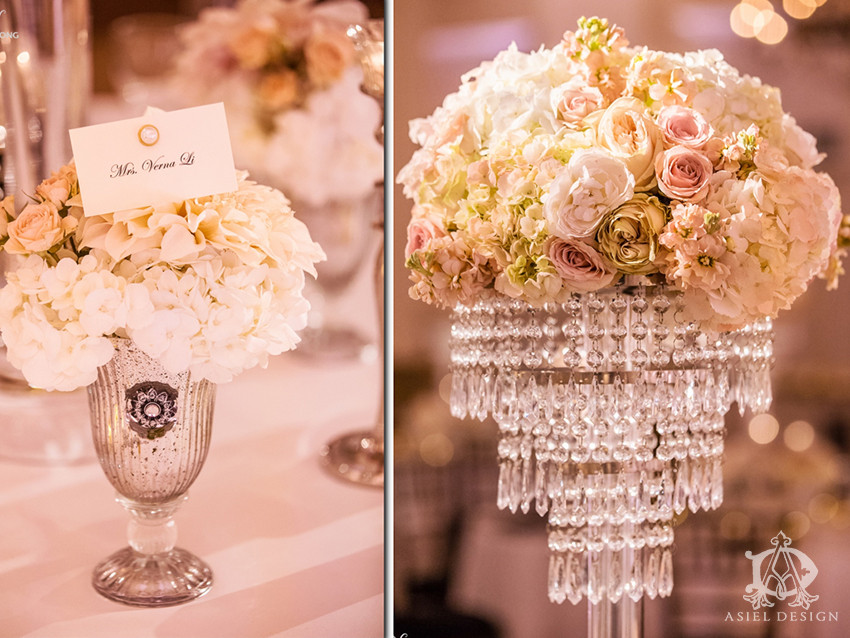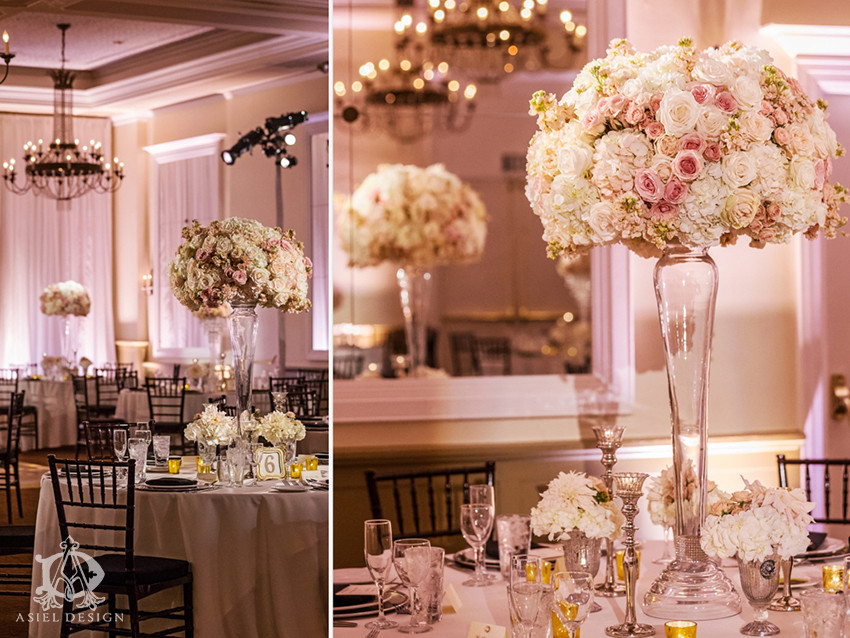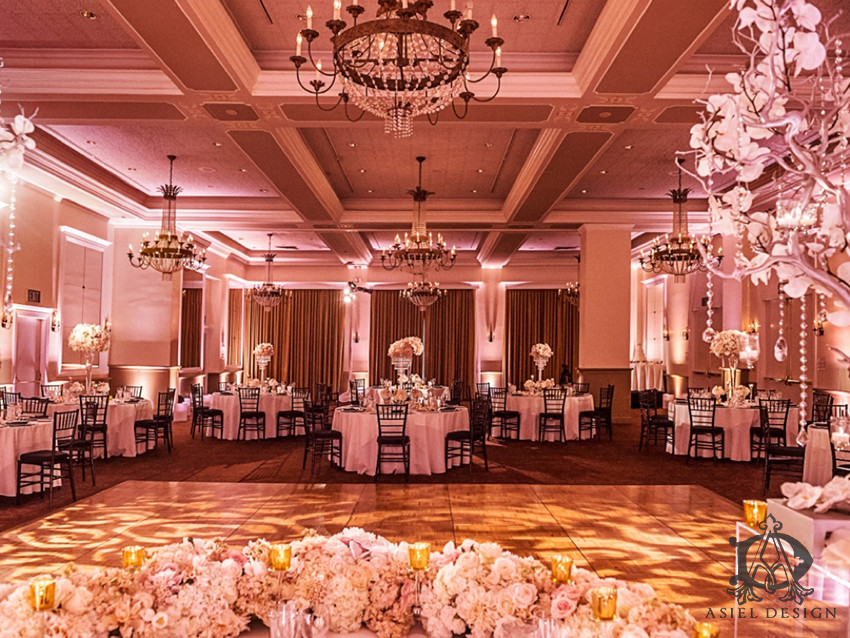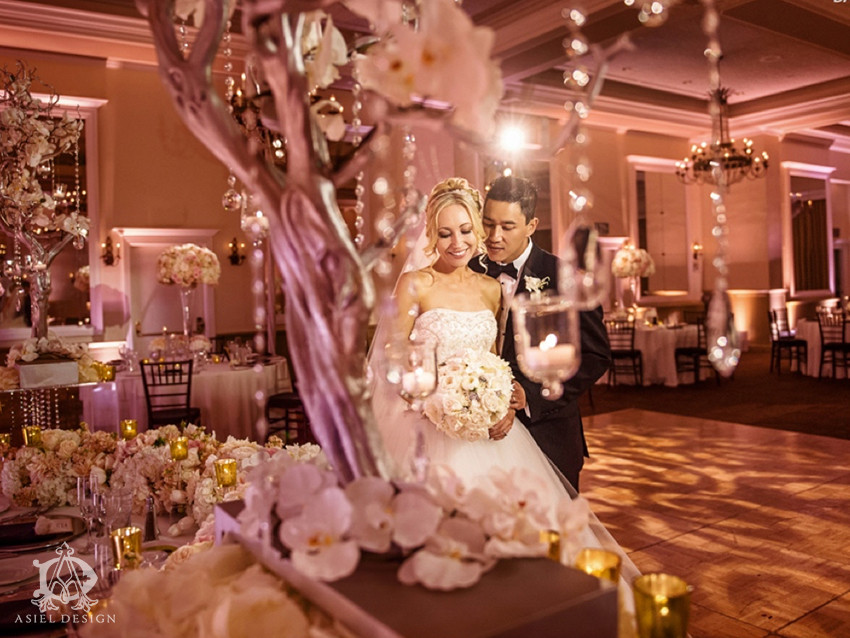 lisa + mike | SAINTE CLAIRE
Lisa and Mike's wedding at the Sainte Claire Hotel in San Jose was a lush, gorgeous, glam-ballroom variation themed wedding that left everyone breathless. For this wedding, Asiel Design did all of the floral and event design elements and it was beautiful!
To create this classic ballroom look with glam aspects we found ways to accent the Sainte Claire Hotel with hanging jewels, up-lighting, centerpieces and a stunning sweetheart table. To create an over-all cohesive look, we used soft pink and white flowers, roses, hydrangea, and white phalaenopsis orchids. For the centerpieces, we used varied height sleek glassware to add dimension and texture to the room along with the illusion that the centerpiece bouquets were floating in the air. (Slides 6, 10, 11, 12, 13) The centerpieces combined with the silver mercury accents and gold motifs made the Sainte Claire sparkle!
The sweetheart table made every guest stop and stare with beautiful wonderment (Slide 9). With draping floral bouquets of white roses, soft pink hydrangea, and phalaenopsis orchids, the sweetheart table was literally an oasis of floral design. Flanking the sweetheart table with two sculptural trees with hanging jewels, tea lights and white phalaenopsis orchids (Slides 7, 8).
To help balance the soft pinks, whites and jewel tones we used black chiavari chairs and textured lighting on the dance floor. These little choices made a classic, ballroom wedding theme expand with depth, texture, beauty, and glam accents.
Honestly, I have never seen the Sainte Claire look so good!
Sincerely,
Jonathan
floral + event design | ASIEL DESIGN
photography | DANNY DONG PHOTOGRAPHY
venue | SAINTE CLAIRE HOTEL
You might like: